January 11, 2022
Cheapest shipping in the US for 2022? Try Sendle!
Throughout all of 2021's twists, turns, and surprises, one thing never changed: Sendle's commitment to you. Rather than sailing by on the status quo, we set out to bring you the best service possible.

The best 2022 shipping rates in the US
Heading towards peak season, we announced new zones to bring you better value wherever you ship in the US, plus no peak season surcharges to boot. We also launched Sendle Swift, our 2-day Pro service in the Western US – with more states on the way.
The new year brings pricing updates in pretty much every industry. (Thanks, inflation!) Sendle's not exempt from this fact of life, so starting January 10th, 2022, you'll see some updates. Some rates will go up, and others will go down, but our rates will still be the best you can find.
2022

Sendle Pro

rates and benefits:
Our delivery partner demanded we remove our Sendle Pro rates from our website, but rest assured we're still fighting to bring you the cheapest rates in the US. If you're shipping with Sendle Swift, nothing has changed. You get the same great service, from $2.60.
2-day shipping from $2.60 with Sendle Swift
Save up to 88% with the Sendle price guarantee
Save even more on the heavy stuff when shipping nearby
Contact us to go Pro
2022

Sendle Premium

rates and benefits:
Ship anywhere in the US from $3.75
Save even more on the heavy stuff when shipping nearby
2022

Sendle Standard

rates and benefits:
Ship anywhere in the US from $4.44
Great national flat rates up to 5lb
Save even more on the heavy stuff when shipping nearby
We're not just about great shipping rates
Some things about Sendle will never change. You can always count on us to provide simple, reliable, and affordable shipping that's 100% carbon neutral. It's as good for the planet as it is for your bottom line.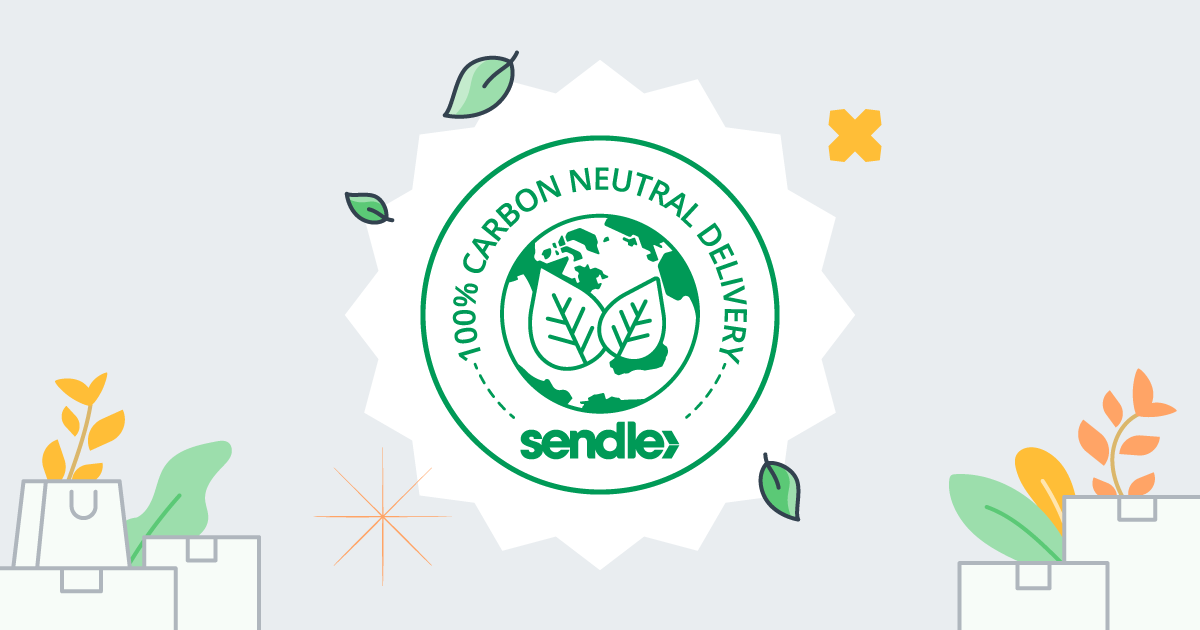 Every time you ship with Sendle you get:
Now for the nitty gritty – your 2022 Sendle pricing
Starting January 10th, our US rates go into effect: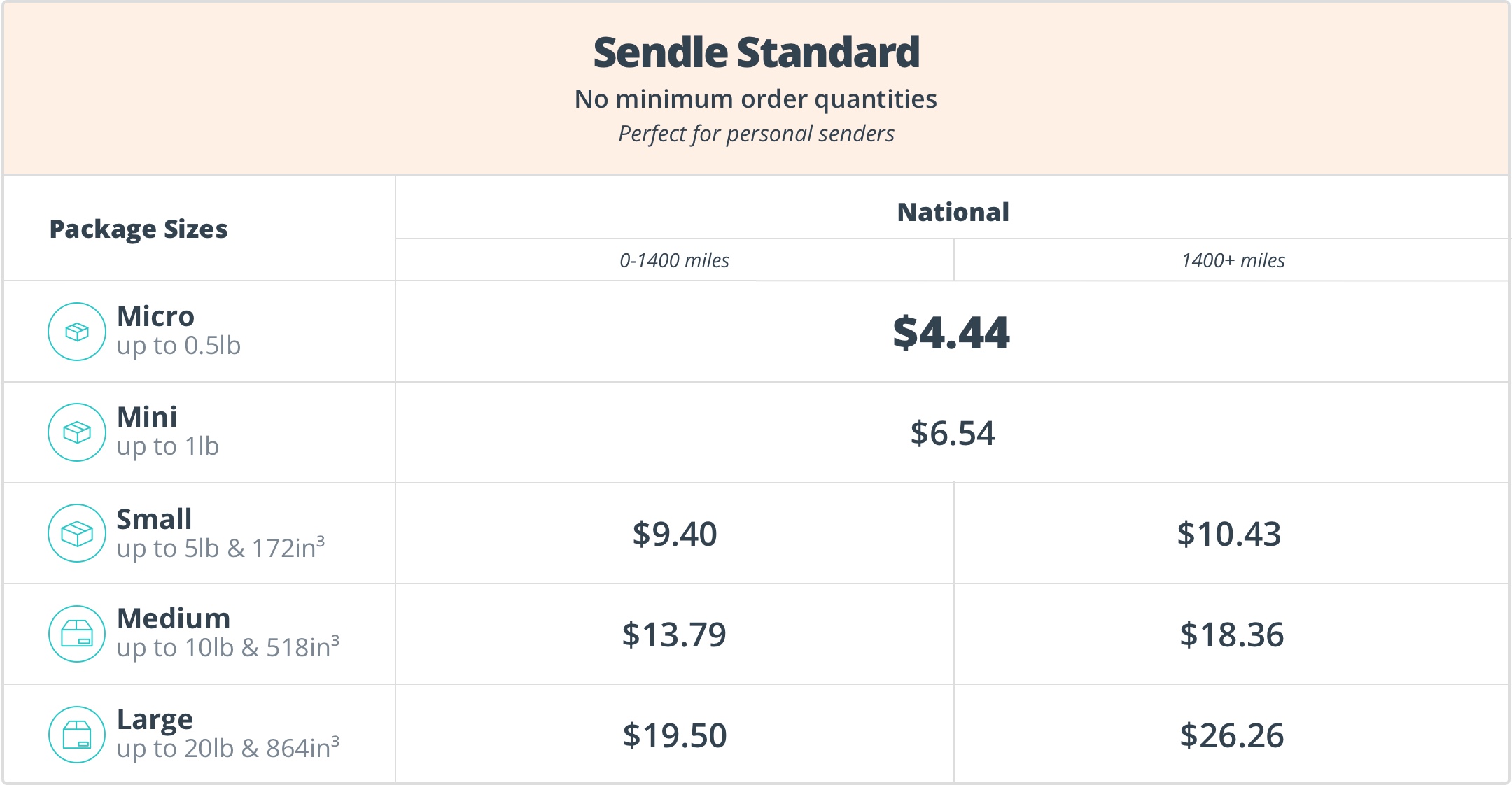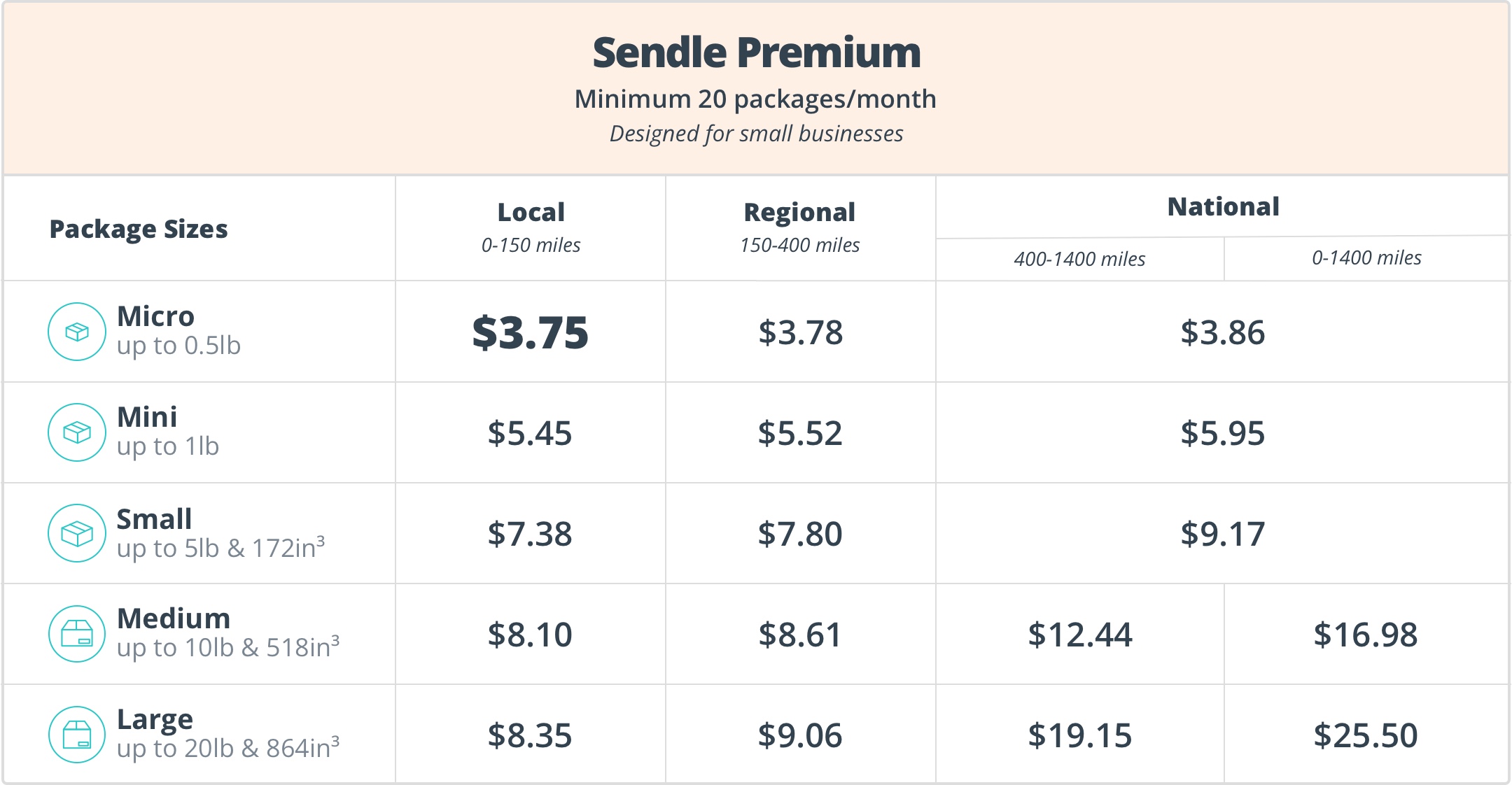 Sendle Pro
Minimum 200 packages/month
Ideal for established businesses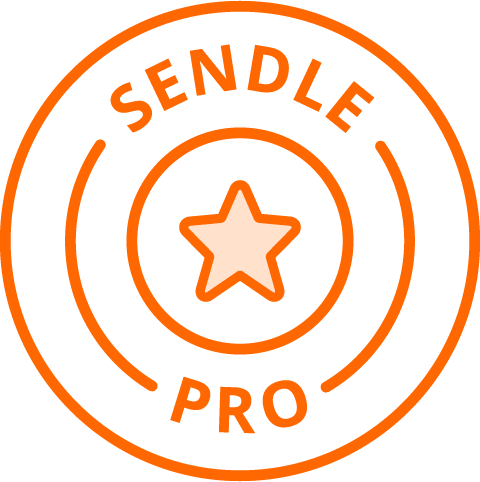 Sendle Pro gets you all the best bits of Sendle, with the added benefits of better than advertised rates, dedicated customer success/account management team (to showcase your business to our network and get help with things like warehousing solutions and API integration/tech support) and priority access to customer support if things don't go as expected.
From $2.60 to send a package
2-day sending with Sendle Swift
Priority customer support
Dedicated account management team
No subscriptions or extra fees
Contact us to go Pro
Thank you for the opportunity to deliver your biggest year yet in 2022.