January 13, 2021
Average Order Value: 5 ways to grow your sales by growing your carts
by Heather Compton
You're getting a ton of traffic to your store, your conversion rates are high, you have way more social media followers than you ever thought possible, but your monthly revenue isn't climbing. What's the deal?
One reason could be that your store's average order value (AOV) is low, causing even an increase in customers to leave revenue flat.
To move your sales ever upward, you want those shopping carts to be full to the brim. And you want the shoppers pushing these (digital) carts to be smiling.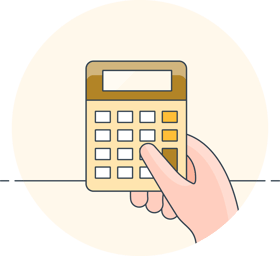 So, what is average order value?
Average order value is a dollar amount calculated by looking at the total revenue for your store and dividing it by the number of sales.
For example, if your revenue this year was $50,000 and you've made 500 sales, your AOV is $100.
Some carts will be lower, some higher, but on average you'll see $100 per cart.
What's the benefit of a higher average order value?
For one, it means it takes fewer customers to make the same amount.
The major benefit of increasing your AOV is that you can grow your eCommerce business without having to invest more money and marketing tactics to drive brand new visitors to your site.
AOV is all about taking the loyal crowd of customers that you already have and making them more valuable.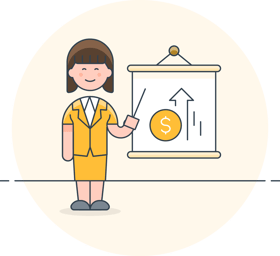 The best ways to increase average order value and grow sales
When looking at how to increase average order value, it can be easy to let the values of your brand slide in favor of profits. Don't give in to the dark side!
A noble way to approach shopping cart growth is to remember that customers (almost always) see through strategies that are designed to trick them into parting with cash.
To leave everyone smiling, provide value in your offerings that stand to help both you and your customers.
Offer a free shipping threshold
If your average order value is $100 and you want to increase it by, say, 25% then offering free shipping for orders over $125 is a great way to increase the AOV for your store.
This tends to work really well for retailers who offer smaller, lower-priced items (like hair accessories in an apparel store) that can be added to the shopping cart as a 'top up' or upsell to attain the free shipping threshold.
If there is one thing consumers are allergic to, it is paying for shipping (even if it means paying more to avoid it).
According to recent studies, 60% of eCommerce companies cite 'free shipping with conditions' as their most successful marketing tool.
Promotional banners on your website can be an effective way of advertising your free shipping threshold.
H&M also use free shipping as a motivator for customers to become a member of their loyalty program. Double whammy!
Image: H&M
Discounts and bundle deals
It might seem a little contradictory to raising your AOV but offering discounts can be a huge draw for customers and a real incentive to spend more at your business.
Apparel store AS Colour offers customers a discount on items when more are purchased. That means that if you purchased ten t-shirts, you'd pay $21.60 per tee, rather than $36.00 for one.
That's quite the incentive to stock up on shirts!
Image: AS Colour
All-in-one solutions or bundles can be especially appealing as they make the whole shopping experience more convenient.
Rather than a customer having to research what notebook goes with what pen, and which pen station is better, Rocketbook provides customers with a variety of ready-made bundles, including the Work from Home Pack.
Often these are financially superior for the consumer and prevent them from buying 'extra' items from your competitors (or not at all).
Image: Rocketbook
Personalization
Offering

personalized recommendations

can keep your customers engaged, move them through the sales funnel, and increase AOV.

Lots of retailers are already offering personalization in the form of presenting previously viewed items to customers, adjusting currency based on location, and sending emails to shoppers on their birthday with special discounts.

This kind of personalization can provide tailored value to shoppers and ensure that their experience at your store is relevant to them specifically.

Another way that personalization can work for both you and your customers is to offer upgrades that are meaningful and individual.

Tiffany & Co. gives shoppers the choice of engraving jewelry items for an extra $50—increasing the order value of some items by up to 5%.
Image: Tiffany & Co.
Cross-sell and up-sell
Cross-selling means recommending a relevant product to your customer depending on what they're looking at. Think of all those 'Related Items' sections you see while shopping.
One way of increasing the effectiveness of cross-selling is to advertise the products together in the same photo.
Saks Fifth Avenue does this with most of their apparel items so that shoppers are tempted to 'complete the look'.
Image: Saks Fifth Avenue
An upsell is convincing someone to buy the more expensive version of a certain product. Over up-selling can appear very 'salesy', so put yourself in the shoes of a customer.
It should come across more like a friendly recommendation than a sales pitch and be helpful and useful rather than just a random expensive item that will make your store more money.
Image: Domino's
Domino's offer customers over 50 add-on toppings to every pizza, before the customer places an order, to up their AOV.
In addition, there are crust upgrades, cheese upgrades, and various sauce options to increase the price of every pizza they offer. Who doesn't like adding delicious toppings to pizza while they are super hungry?
Time-sensitive offers
Making special offers time-sensitive often creates a sense of urgency, spring-boarding off our innate sense of FOMO (fear of missing out).
Giving an end date to sales and special discounts reminds consumers that the deal won't last forever.
Limited time offers are an easy way to grow your average order value during slower periods by increasing conversions and upping revenue.
Image: UNIQLO
In conclusion…
The appeal of focusing on your store's AOV is that you're building on what you already have (paying customers), rather than taking to the (virtual) streets and hawking for new visitors.
Remember, as well as increasing your revenue, your desire to offer customers more value will always shine through.
Maintaining great relationships with your current customers is key to building a really great brand.