February 2, 2021
How to sell on Depop: Tips for reselling recycled fashion online
by Lotte Thomson-Vock
Letting go of things, as glorified by Maria Kondo, can be a cathartic process. However, our past loved things still deserve another chance at love.
If you love recycling and reusing clothes—and reducing the global impact clothing and the fashion industry have on the planet—then you no doubt have come across Depop.
Depop has become a solution for satiating our opportunity shopping needs during the lockdowns and havoc of 2020.
It has revolutionized the way we recycle clothing and utilized the opportunities the internet provides by recycling and selling used clothing online.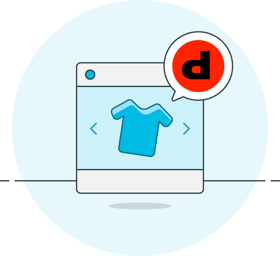 What is Depop?
Coming out of the UK in 2011, this clothing-centric marketplace now boasts 15 million registered users globally and 5 million in the US alone.
And its user base is very young. As of May 2020, nearly 56% of users were between the ages of 10 and 19, with another 38% between 20-29.
It stands out against other online platforms like eBay, Gumtree, or even Facebook Marketplace.
This is because Depop is specific. It is super targeted and channels its energy into clothing—period.
It attracts a certain kind of buyer—buyers who are either attempting to satiate their need to consume ethically or who are looking for specific items of clothing or brands.
Operating this way, the sales are made more efficiently, faster, and for much more than what they would on alternative sites.
What you need to know to start selling on Depop
If you've gotten this far, your interest has been piqued enough to make you want to learn more about this exciting new sales channel.
Here are the top things you need to know before venturing into your Depop career.
How to create your Depop account
Starting can be an intimidating thing, however, signing up with Depop is surprisingly easy and free!
However, to get things started you will need a PayPal account. Much like Depop itself, PayPal is free to set-up and easy.
To open your PayPal account:
Simply go to their

sign-up page

add your phone number
enter your information
click next
agree to terms, and
create an account!
Much like the easiness of PayPal, Depop is a breeze!
Either download the app or go to signup.depop.com to get started.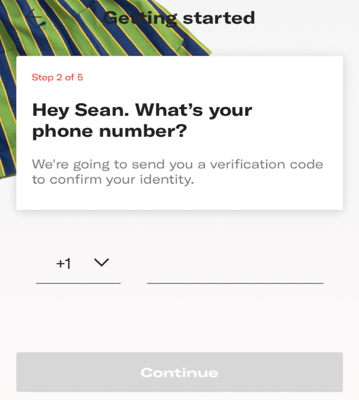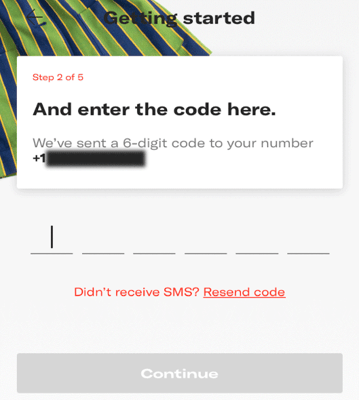 Photo courtesy: Depop
Then follow the simple prompts to create an account by linking your phone number to your account, choosing a username, and connecting your PayPal account.
Once you have connected your accounts together you are ready to start your Depop career!
The cost to sell: Depop fees
Depop—like any other business—needs to make money to keep on going. For Depop, this comes in the form of selling fees.
Depop charges a 10% fee including the shipping cost on whatever item sells. This fee is automatically taken from the PayPal account connected to your Depop account.
But don't worry, you will still be able to capture a profit.
Depop's fees are not unlike the fees charged by many other platforms. If you are selling on more than one site, you can easily compare your revenue from each.
Also, to account for this 10% fee, you can price your items (within reason) to come out with a decent margin.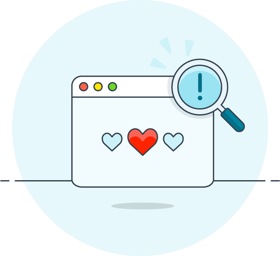 Branding your Depop store
An extremely important part of getting your goods purchased is getting them seen. Your branding will go a long way to grabbing that attention you so crave.
How do you go about doing that?
Write an informative bio
Writing a bio may seem easy but there are a few things you should include.
Things like:
How far you are willing to ship (worldwide or nationally)
If you are welcome to 'instant buys'
If you are open to negotiating
If you are willing to swap clothes
If you are willing to meet up to sell or hold on to an item
How firm your price is, and
If you are willing to accept returns and refunds
By answering their questions before they ask them, you'll get them closer to buying faster.
Depop instant buys
Instant buys are letting the buyers know that the item is up to buy without having to message or request a purchase from the seller.
Most items on Depop are already 'instant buy' unless the seller makes a point to 'message seller before purchase' in their bio.
Negotiations on Depop
Negotiations should be clear in your bio and captions.
If you are open to negotiations make sure your followers and potential buyers know this.
Negotiations can help boost an item's visibility through people's interaction with your post and can allow your item to get sold faster.
List regularly
There's no doubt that you have come to Depop to get rid of your mountains of clothes.
So the best thing you can do now is list regularly. Listing regularly does not mean listing every item you have all in one go.
Listing regularly means curating your posts to appear frequently enough in your followers' feeds.
If you bulk upload or list too irregularly your posts may get lost in the swath of other accounts your followers receive in their feed and your items will miss out on potential buyers!
Curate an Aesthetic
Depop stands out because it captures people with its unique approach to clothing and aesthetics.
For your Depop account to stand out you need to curate an aesthetic. Naturally, this will happen if the clothes you need to sell are similar styles.
However, there are other ways to curate an aesthetic. Using colored/textured backgrounds on the photos you take can highlight your products and show off your unique style.
To curate your aesthetic there are a few things you can do to capture your products in the best way possible:
Hang distinct fabric as a background
White wall background
Textured walls—brick, colored, featured plants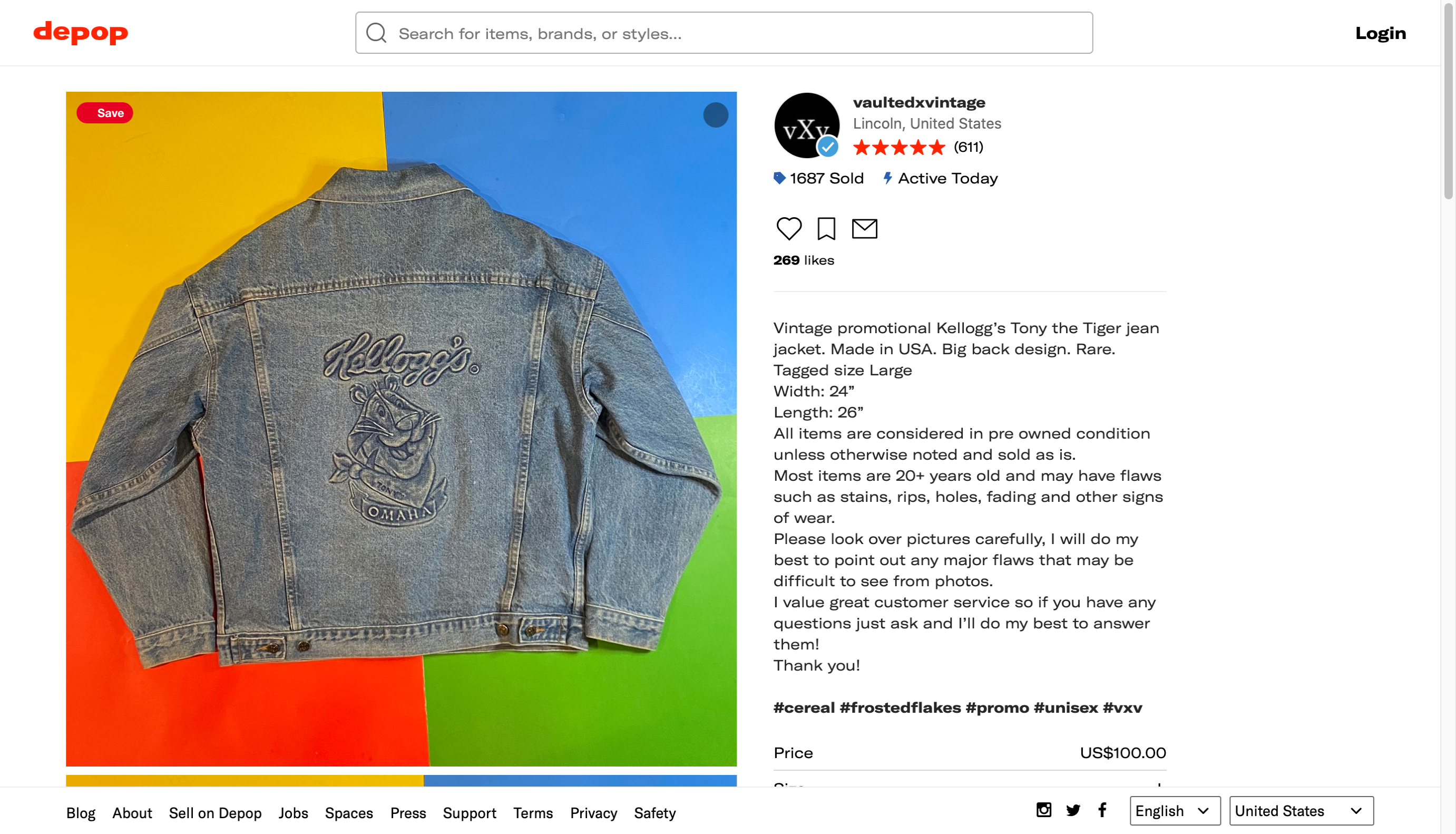 Photo courtesy: vaultedxvintage
By keeping to a consistent background you can ensure your page is noticed, remembered, and returned back to by grabbing your buyer's attention.
Read more about ways to curate picture-perfect photographs here.
Follow people by searching for similar styles in your search bar
Searching your discover page to find similar styles can boost the visibility of your Depop.
By liking, commenting, or interacting in posts in any way, you can draw followers to your page and start boosting the interest.
Social engagement can only help put more eyes on your store.
Respond quickly
Don't forget to respond!
Every inquiry is a possibility to sell your items, so ensure you do your best to respond as quickly as possible.
You don't want to end up on the @Depopdrama Instagram!
Responding quickly to inquiries can be the difference between you selling your item or your item remaining on your account for weeks.
Describe your products well and comprehensively
Make sure your descriptions comprehensively outline the entirety of your item.
Your caption can catch searches that may otherwise be missed through poor item descriptions. Depop relies on word searches to ensure those who seek will find their Depop item of choice.
This means as the seller, you should get into the mind of your buyer to understand what they would look for to find an item much like the piece you are selling.
Most sales are found through the search engine tab on the Depop app.
Use hashtags
Depop uses both descriptions AND hashtags to help users find the item they are looking for.
This means your item should be comprehensively described in your caption and further iterated in hashtags.
While there is no difference between hashtags and word searches for finding items in the Depop app there is no harm in utilizing both to ensure your buyers can find your item!
Hashtags can help you think about breaking down the aspects of your items that you would otherwise overlook when writing captions.
It's good to note that Depop has changed its limit for hashtags, allowing up to five hashtags per item, including up to two branded hashtags.
So make sure your hashtags are across both specific and general notable style aspects like #retro, #vintage, #tweedjacket, #gingam.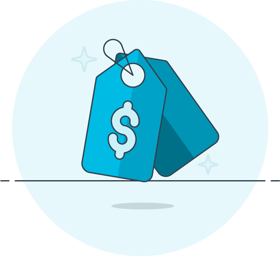 Pricing and listing your items
Pricing the cost of your recycled items can bend your brain.
You don't want to be overcharging but you also don't want to be out of pocket after a sale. A good way to price your items is on the quality and original cost of your item.
For items that a relatively new and in good condition, you can price your item around 75% of the original price.
For items that are well worn, price them around 30-40% of the original price item.
If you cannot find your item's original price, compensate for the 10% of the whole cost for Depop and the cost for shipping and add what you deem is fair for the item.
Remember, Depop is a place for recycling not upcycling. Keep in mind the ethos of reusing clothes and how this can affect pricing in our community op shops.
Keep in mind the value of designer brands
If you are selling designer brands it is well worth taking a look into their worth online.
Designer brands are well sought after and attract a different market that is looking to spend money and time on researching to find styles and clothing that are no longer in stores.
This could be your Antique Roadshow moment. Oh, what you can find in the pocket of your grandmother's jacket!
Shipping
Ship fast!
If you ensure same-day sending for your buyers, you will boost your customer reviews and that is reflected in your service ratings on Depop.
Shipping is responsible for a huge portion of good customer service ratings—so don't lose out on potential sales by lazing around on shipping items to your buyer.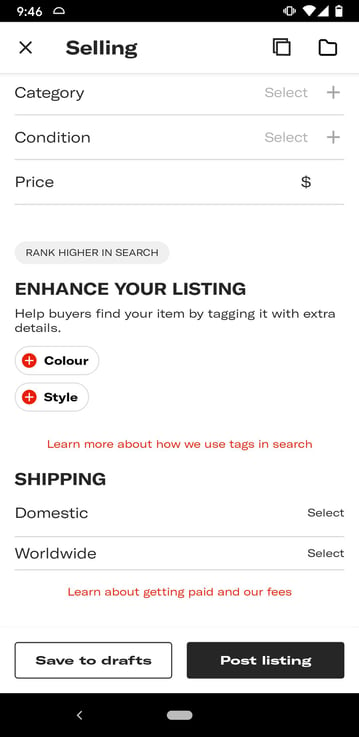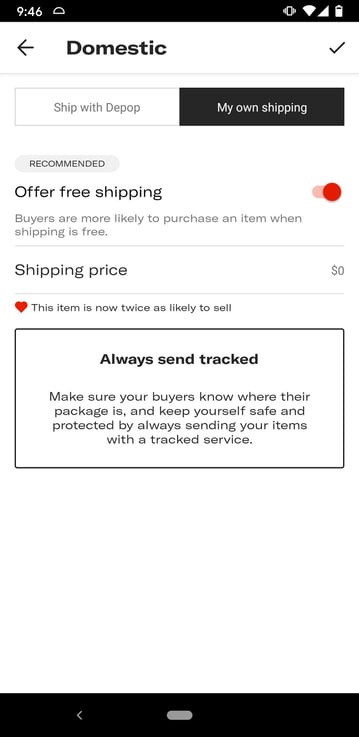 Photo courtesy: Depop
Depop has various carriers for their shipping (depending on the country) but you can also use your own shipping carrier whose rates are more competitive (like yours truly), giving you a little extra margin.
Convinced?
Depop is one of the easiest, most accessible online marketplaces out there.
It ensures that buyers and sellers have a smooth experience in selling and purchasing previously loved items.
Now that you have the essential info to kickstart your Depop career, don't hesitate! Throw yourself into the opportunities Depop has ahead for you!