April 10, 2023
Wanderruff: The dog accessories helping you reduce your carbon pawprint
by Rylee Paxton
Wanderruff is a Canadian design-forward dog accessories brand made from recycled materials. Now your dog can look good and reduce their carbon pawprint.
Like many people during the pandemic, Anisa Musmary and her partner welcomed a pup into their home. In caring for Norman and taking him on daily walks, Musmary found herself disappointed with the dog walking gear that was available. It was important to Anisa that all of Norman's gear was held to the same standard that she uses while shopping for herself: sustainable, aesthetic, and high quality.
"Great prices, plus free pickup…Sendle makes our lives so much easier! We choose not to have a car and it means we can continue to walk with Norman into work without the concern of having to have a car to drive to drop off packages"

~ Anisa, Co-founder, Wanderruff
Enter Wanderruff! The Canadian outfit creating design-forward dog accessories made from recycled materials. Not only do they look good but they help the planet. Meaning dogs like Norman can help decrease their carbon pawprint.
Sendle's small biz quiz
What is your name, your title within your business, and your location?
Anisa Musmary | Co-Founder | Vancouver, BC
Business
How would you describe your business in a nutshell?
Design-forward dog accessories made from recycled materials that merge comfort and consciousness so dogs can feel good, while they look good and help the planet.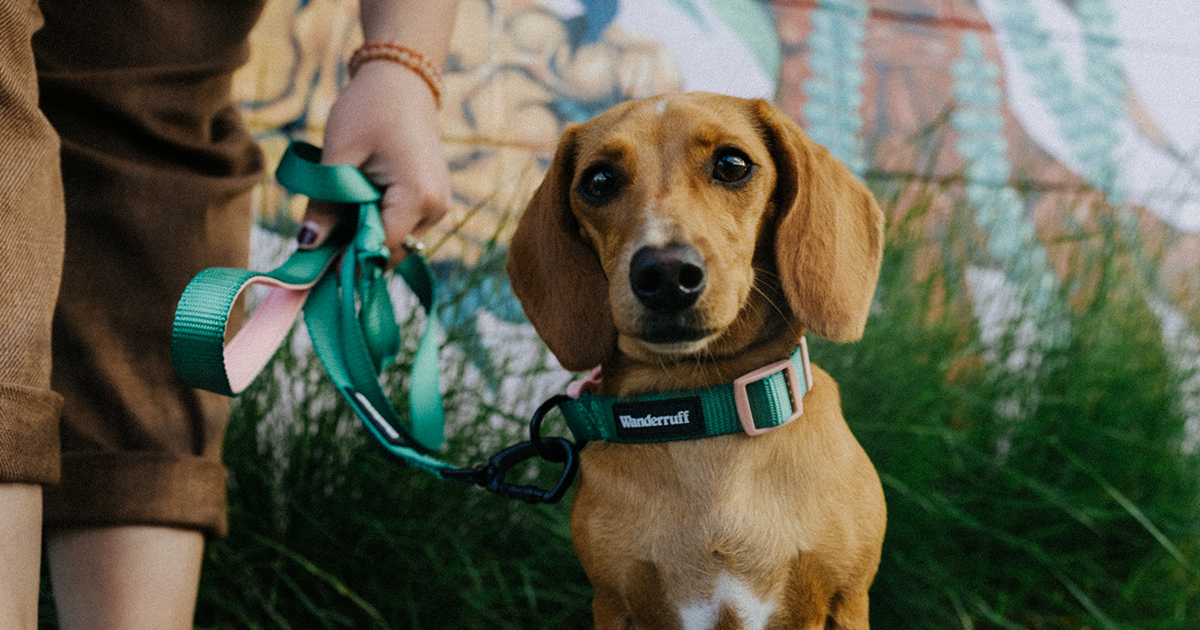 How did Wanderruff get its start?
Anisa and Norm
Wanderruff emerged during the pandemic from our living room. Like many others, my partner and I welcomed a puppy into our home, but we were disappointed with the available options when it came to dog walking gear. The existing kits were either too cute, too rugged, or lacked the quality we desired. Furthermore, it was challenging to find brands that aligned with our sustainability values while still maintaining a pleasing aesthetic. Although we're seeing more fashion brands attempting to be environmentally conscious, the pet industry is lagging behind. This presented us with a fantastic opportunity to develop dog products that not only look fantastic but also benefit the environment. Thus, Wanderruff was born!
We'd love to know more about Norman! What are some of his favorite things to do?
Norman holds the position of CCO (Chief Canine Officer) at Wanderruff, and he excels in his role! He's always super eager to offer a welcome distraction from work and provides invaluable assistance in testing new products. On his days off, you can find him basking in the beauty of the great outdoors.
We're fortunate to live in Vancouver, where numerous forests and parks offer endless opportunities for exploration, which is among his favorite things to do. To express our gratitude for these natural wonders, we donate a portion of each Wanderruff product sale to the Metro Vancouver Regional Parks Foundation.
What are you most excited about for Wanderruff this year?
We've just launched a dog bed that is completely made out of recycled materials! The outside is from deadstock fabrics and the inside is stuffed with coffee chaff, which is waste from the coffee roasting process from local roasters in Vancouver. Again, saving fabrics and waste products from being sent to landfill and using them to create some innovative dog products.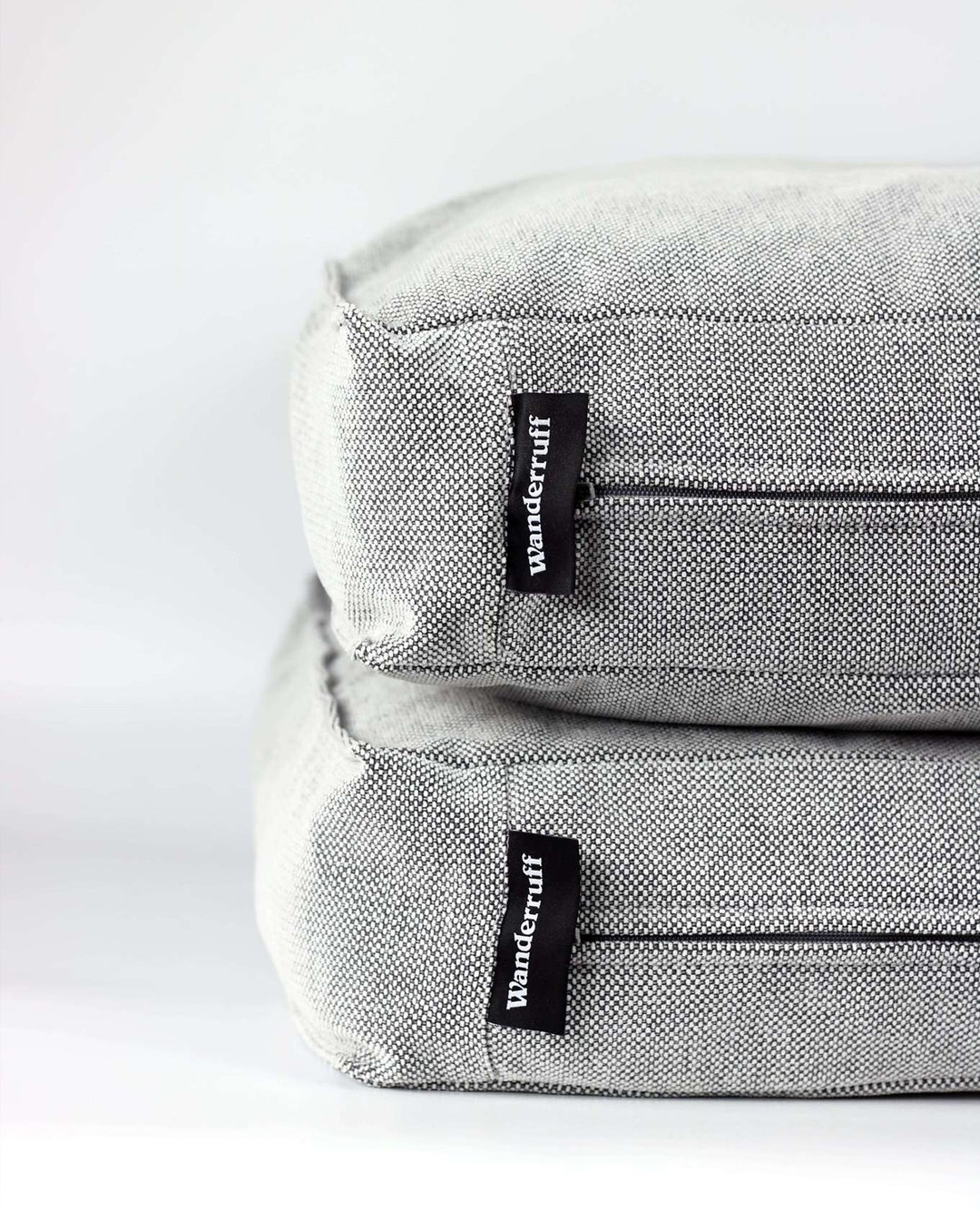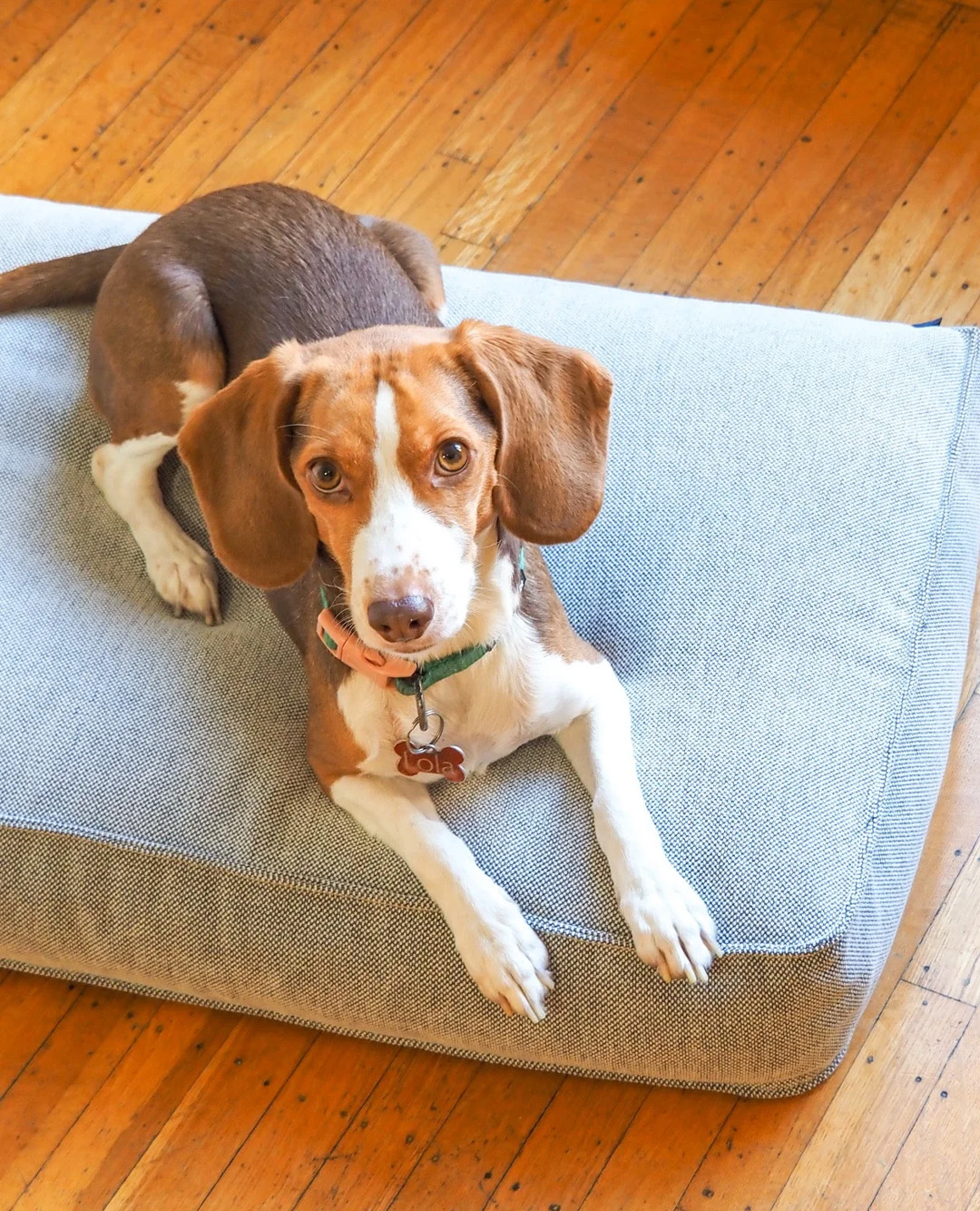 We also have a really cool collaboration with a Vancouver-based fashion brand coming up, where we will be using their waste denim to make dog toys. We are conscious and slow when building our product line so we only have a couple of items coming out but they are really awesome ones!
It's clear that sustainability and reducing waste are at the core of your business. Can you talk about why that is such an important pillar of Wanderruff?
Like most people, we've been trying to be more sustainable throughout our lives. It's really important to us. Sustainability is a journey and making small changes and better choices when purchasing can really make a difference. Wanderruff isn't perfect and is on its own sustainability journey but we wanted to create a brand that is going in the right direction.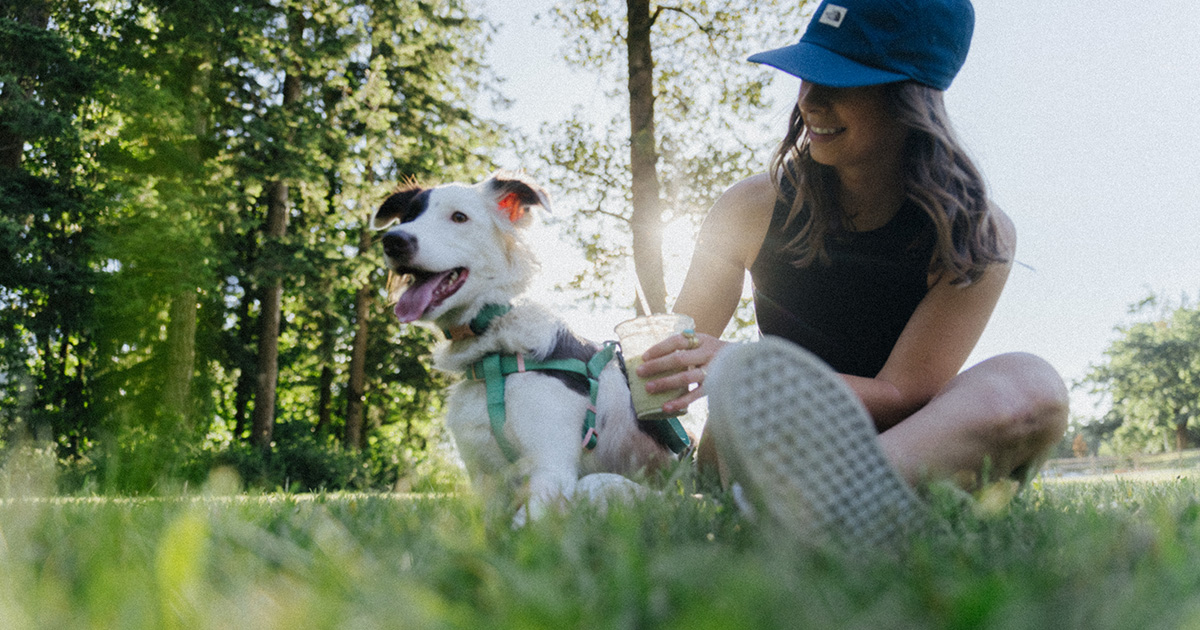 We strive to make it easy for dog parents to find high-quality products for their beloved pets that not only meet their needs but also align with their values. We're committed to minimizing waste and making responsible choices throughout our product development process. By choosing Wanderruff, pet parents can rest assured that they're making a mindful, environmentally conscious decision that benefits both their pet and the planet.
Can you share about your process for sourcing sustainable materials for your products as a small business?
It's certainly challenging as a small business when we have big product ideas but need low MOQs (minimum order quantities). But, we've found some really great manufacturing partners that meet our sustainability and ethical goals.
With newer products, we've been really creative with the materials we source. Partnering with a local fashion brand to save their waste items from going to landfill and creating something new and functional has been a really interesting and fun experience.
What's something you wish you had known before starting your business?
I think the biggest lesson for me is that entrepreneurship can be a really lonely island where you feel like you're completely alone. Reaching out to other entrepreneurs, whether they're in my sector or a completely different business has been so beneficial to me.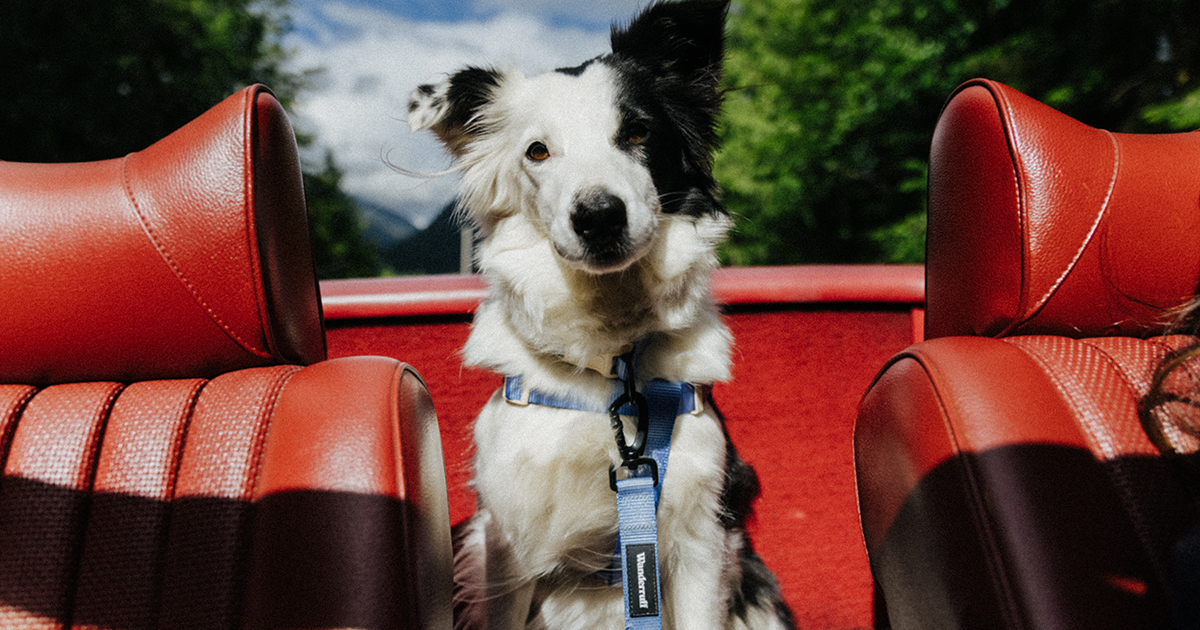 We pass on little tips to each other and it's nice having someone to bounce ideas off of or who might have been there before or can see your business from a different point of view. That's been really great for me. Even if it's just through Instagram DMs, I've chatted to a lot of businesses and it's been really, really helpful to not feeling quite so alone.
I can do all the Googling in the world, but I won't necessarily find that program that's gonna be really useful for my business. I've learned that this back and forth with other business owners really helps.
What's your favorite thing about using Sendle?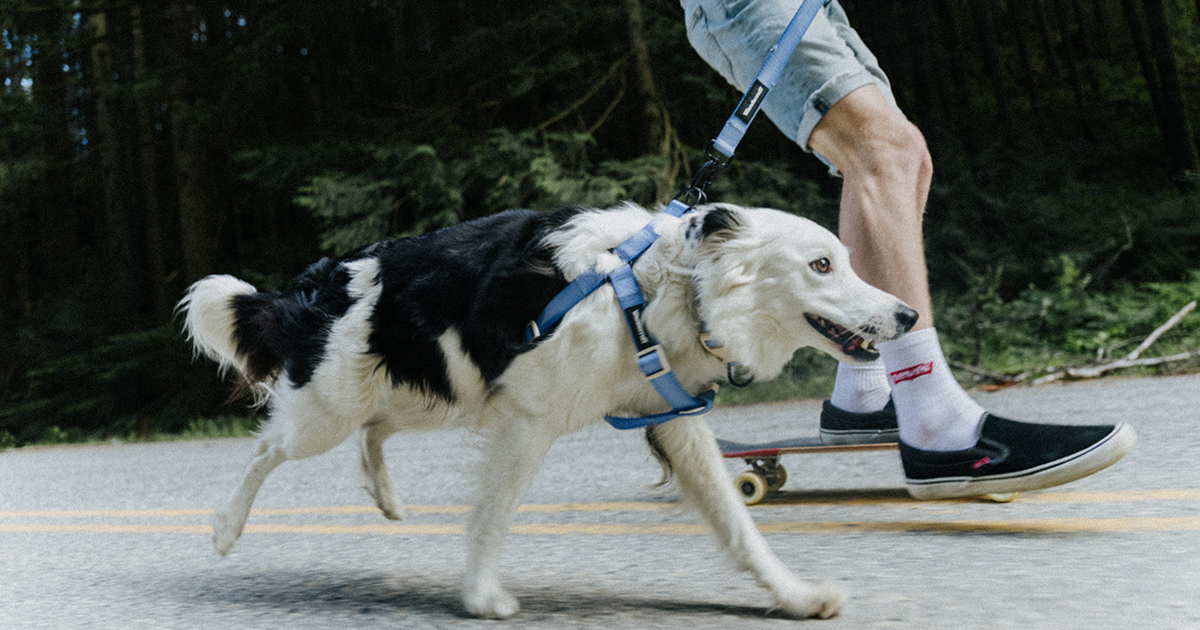 Sendle's rates are really competitive and the service has been outstanding. The biggest thing that sets them apart from others though is the carbon neutral delivery. I love that we can offer that as standard to our customers.
Are there any specific Sendle features/integrations that you really love?
The free pickup from our warehouse makes our lives so much easier! We don't have a car and it means we can continue to walk with Norman into work without the concern of having to have a car to drive to drop off packages.
Photos courtesy: Wanderruff