August 3, 2020
What should you be selling on Etsy?
by Nicole Webb
Reminiscent of your local arts and crafts fair, yet more mature and online, Etsy is redolent with that trade show nostalgia. A global internet marketplace, Etsy is a mecca for homespun crafts and vintage finds.
This uber-popular online marketplace brings a loyal following of shoppers seeking out artisan, handmade, craft, and vintage items. They've been growing like crazy too,with 35% year over year growth, every year for the past four years.
Given its focus on handmade pieces, it is an obvious choice for many small businesses and microbusinesses (like that amazing side hustler working from home).
Sendle side note: nearly half (48%) of Sendlers in the US are running their business as a side hustle.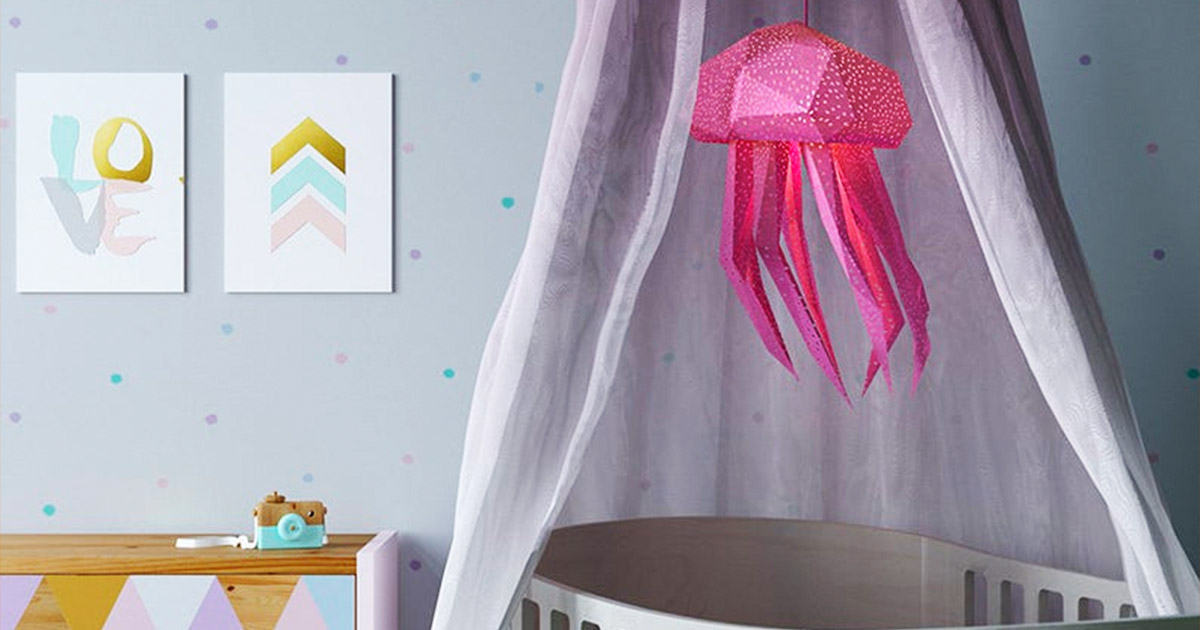 Picture of jellyfish mobile and lampshade. Photo courtesy: VasiliLights
Is Etsy right for you?
Etsy offers a sophisticated and enormous emporium for sellers of so many unique items. There are millions of sellers on Etsy. Or, more to the point, there are lots of customers all in one place.
This offers sellers the opportunity to capture their attention and ultimately, their money.
The question of whether it's right for you will depend on a few variables. Here are a few you should take into consideration.
Does your offering align with Etsy customers?
Etsy shoppers aren't looking for run of the mill, mass-produced products.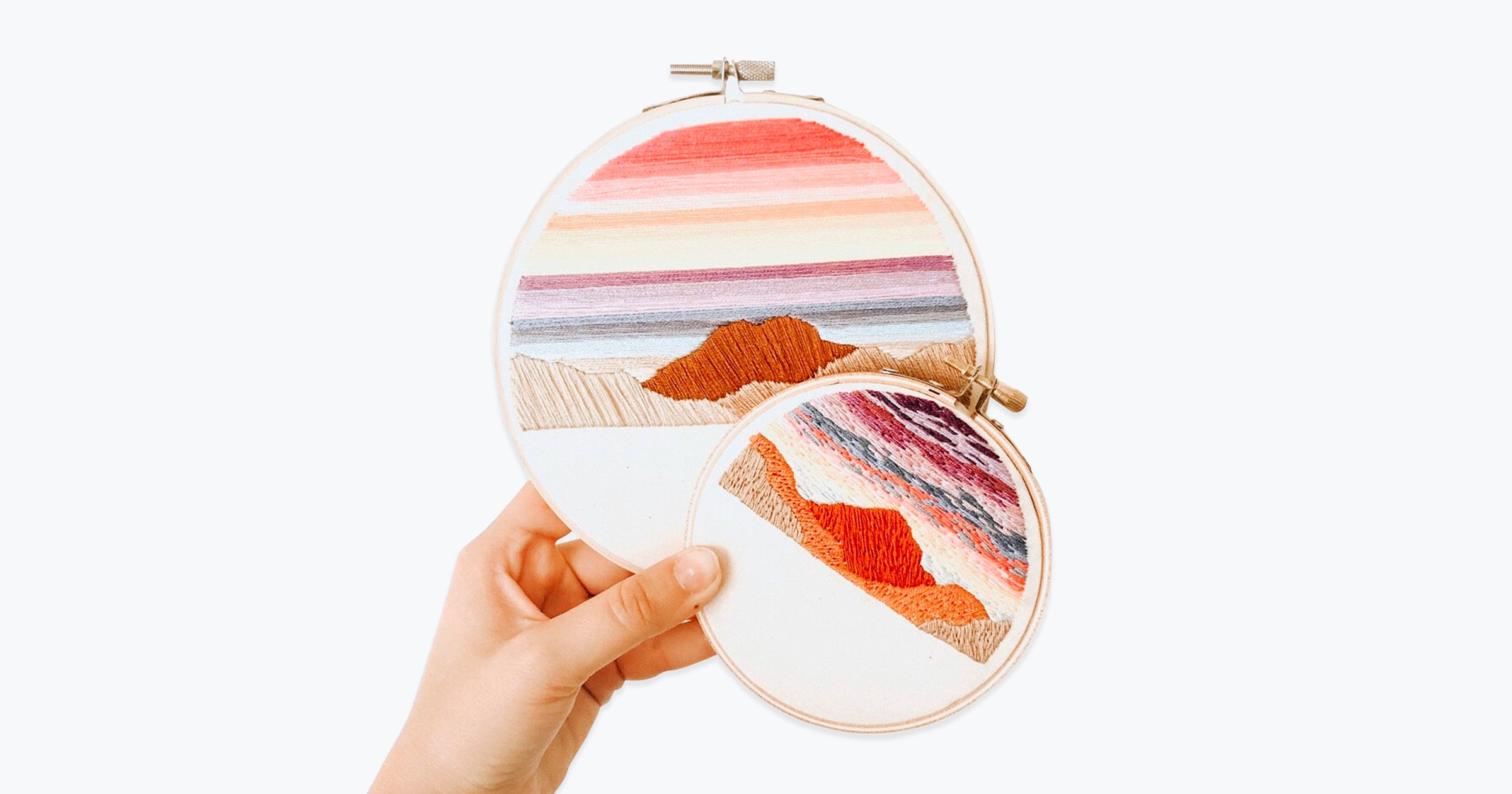 Photo courtesy: SundayMorningsShop
These shoppers want creativity, imagination, and often personalization—whether it's designing a pair of earrings with their birthstone gem or leather bookmarks embossed with a phrase they love (probably 'I love books!').
Etsy goods fit into three main categories:
Handmade goods. These should be designed by you or a production partner you disclose.
Vintage. This stuff will be 20 years or older (like clothing, crockery, and collectibles)
Craft supplies. This one is pretty broad. It could include tools, components, or materials for crafting things.
What items are Etsy bestsellers?
Because Etsy focuses on one of a kind pieces, popular items tend to be personalized as well as highlight creativity (which buyers are willing to pay for).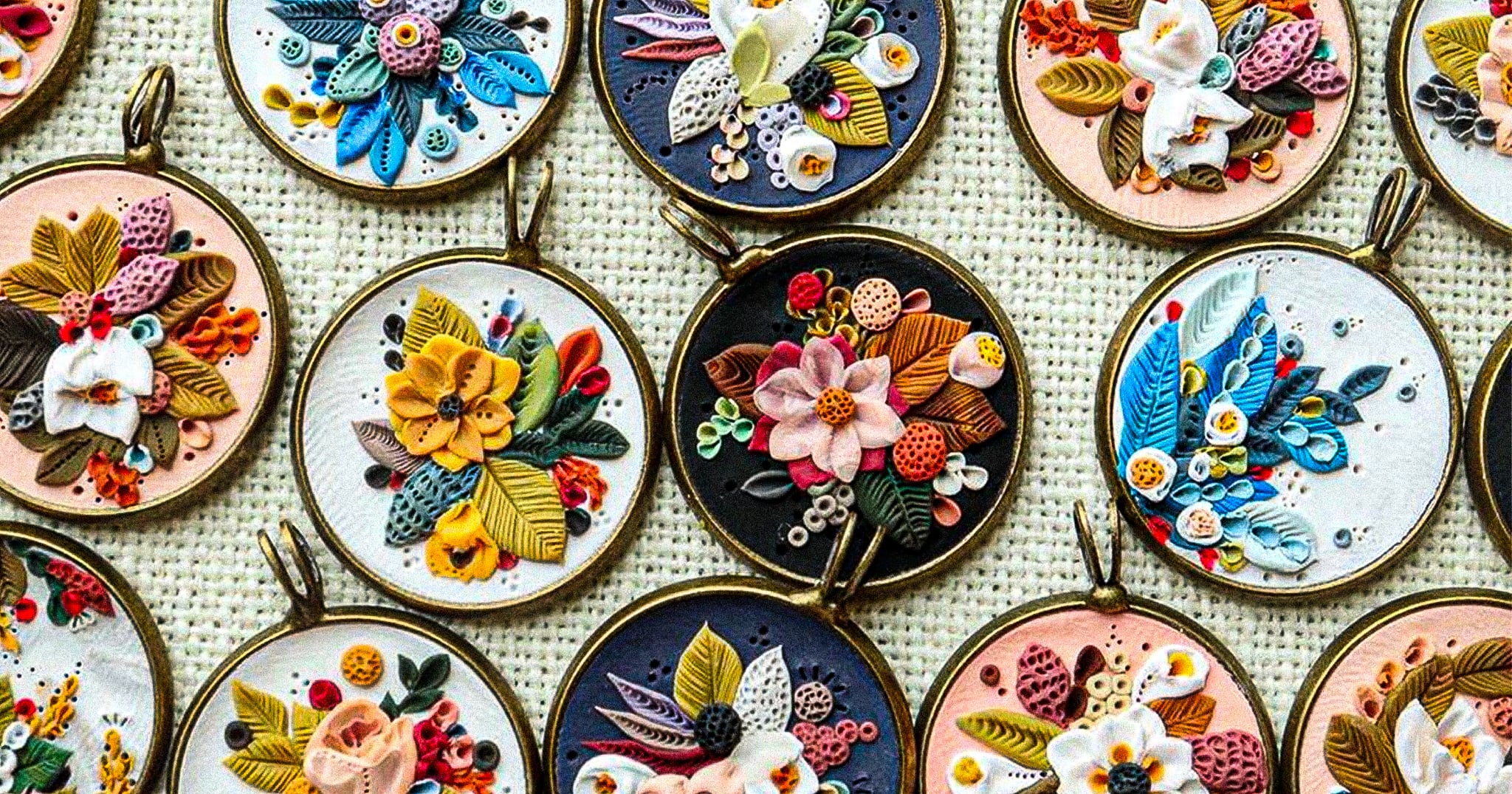 Photo courtesy: EarthClayCo
Some of the top-selling items include:
Craft supplies (ribbons, buttons, pins)
Stickers (from vintage, kids collections, and scrapbook making)
Journals (for creative writing, dream capturing or travel journaling)
Candles (sweet-scented hand-poured collections)
Jewelry (beads, birthstone lockets, and monogrammed rings)
Party supplies (invitations, bunting, paper straws)
Decorative furnishings (custom cushions, marble coasters or glass blown ceramics)
Theme-based items (think Harry Potter shirts and Star Wars mugs)
Personalized pieces (monogrammed bookmarks to portraits)
If you don't see your products above, that's okay! These are just examples of what's hugely popular on Etsy.
The main thing is that Etsy buyers want unique. So if your product is niche and creative, it might be a good pairing.
What's trending on Etsy?
While the above products are the all-around most popular, there are a few themes feeding into what's top-of-mind for Etsy shoppers right now.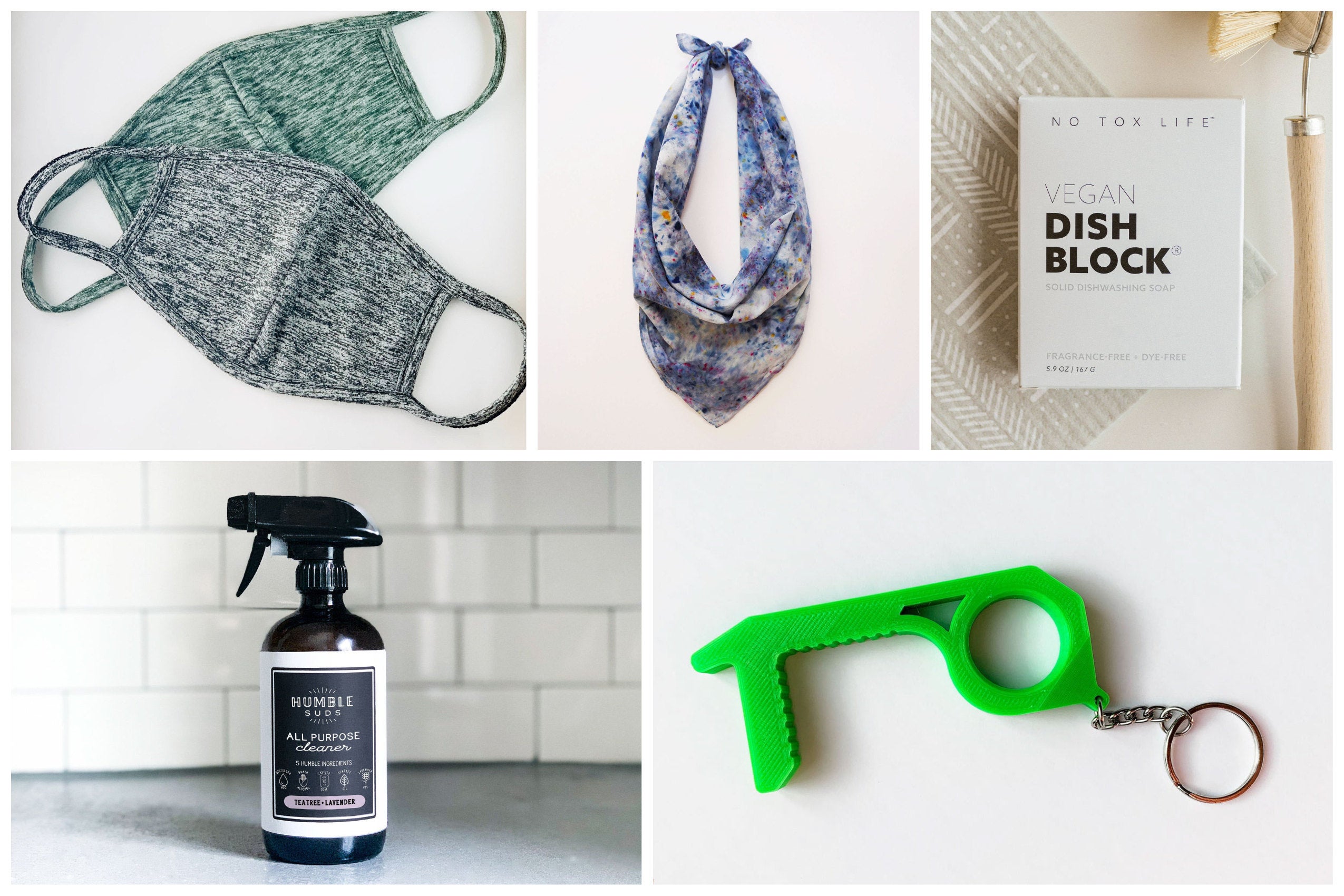 Photo courtesy: Findyourmask, Humble Suds, No Tox Life, Yuiitsu Dye Shop, Xeproto Design
As people spend more time at home, trending items center around everyday items and those that elevate the home experience.
These include:
Self-care. All the lovely stuff you treat your body nicely with—face creams, bath bombs, bath salts, soaps, shampoos, etc.
Home luxuries. Think of it as self-care for your home—candles, bedding, blackout curtains.
Cleaning supplies. For those moving away from the big brands—plant-based cleaners, laundry soap, Zero Waste supplies.
Home décor. throw blankets, fun prints, arty things for your dresser, and so on.
Is the price right?
As you develop your sweet spot in terms of what you will sell, you'll naturally begin thinking about pricing options. Good, because it matters.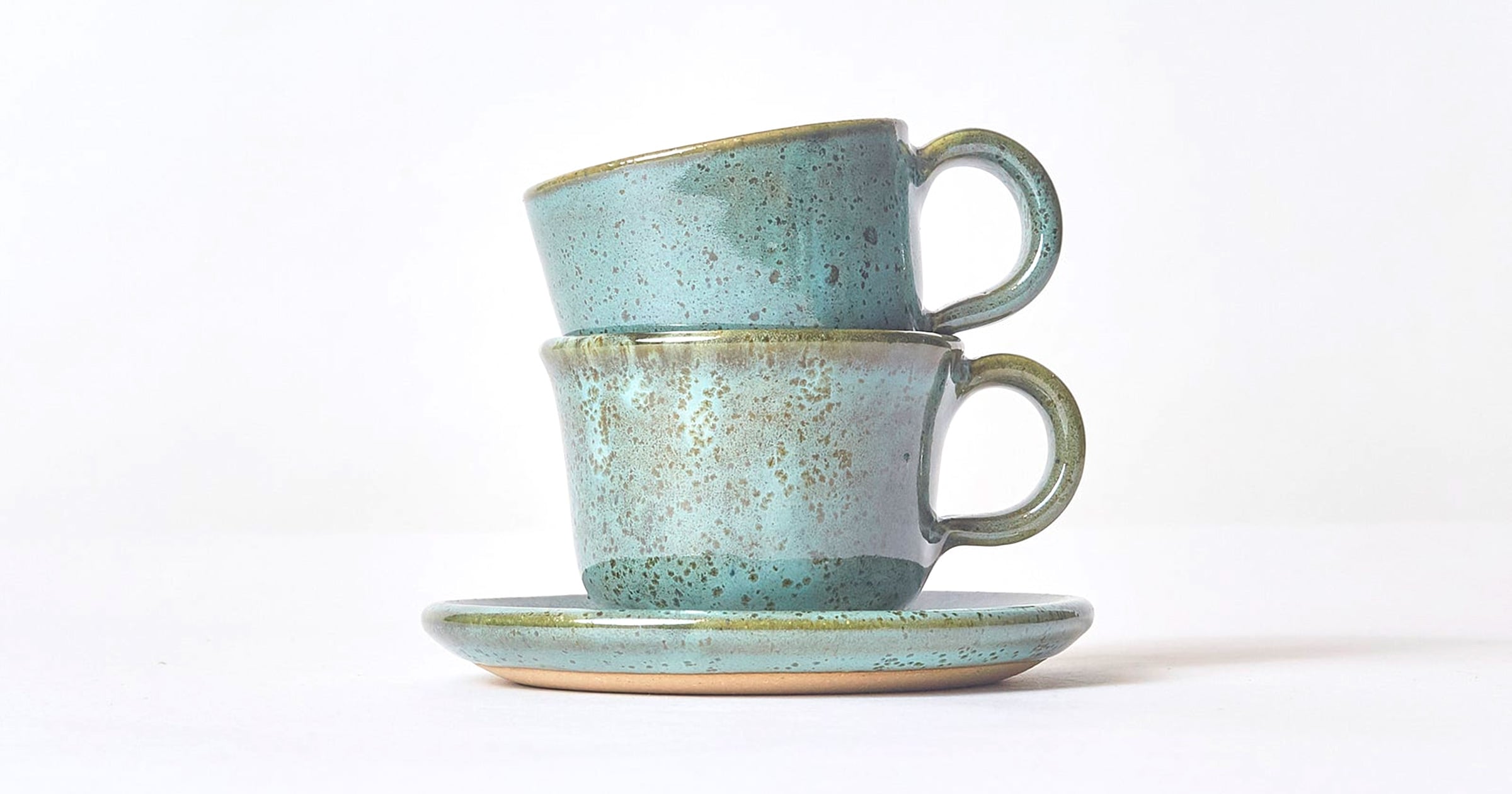 Photo courtesy: NewYorkHandcrafted
You will, no doubt, already have some idea of your spending on materials, labor, and overhead costs. These provide the basis for your ultimate price.
Coupled with comparative data on similar products already in the market, this often gives you a clear range of where the pricing should sit.
You'll also need to consider the price customers are willing to pay for your products.
While there are a range of successful sellers with price points above $50 on Etsy, the most popular items are priced below $50.
Are your images telling a compelling story?
This is more about how you should frame your offering online, what's involved, and what customers are looking for. It's a story.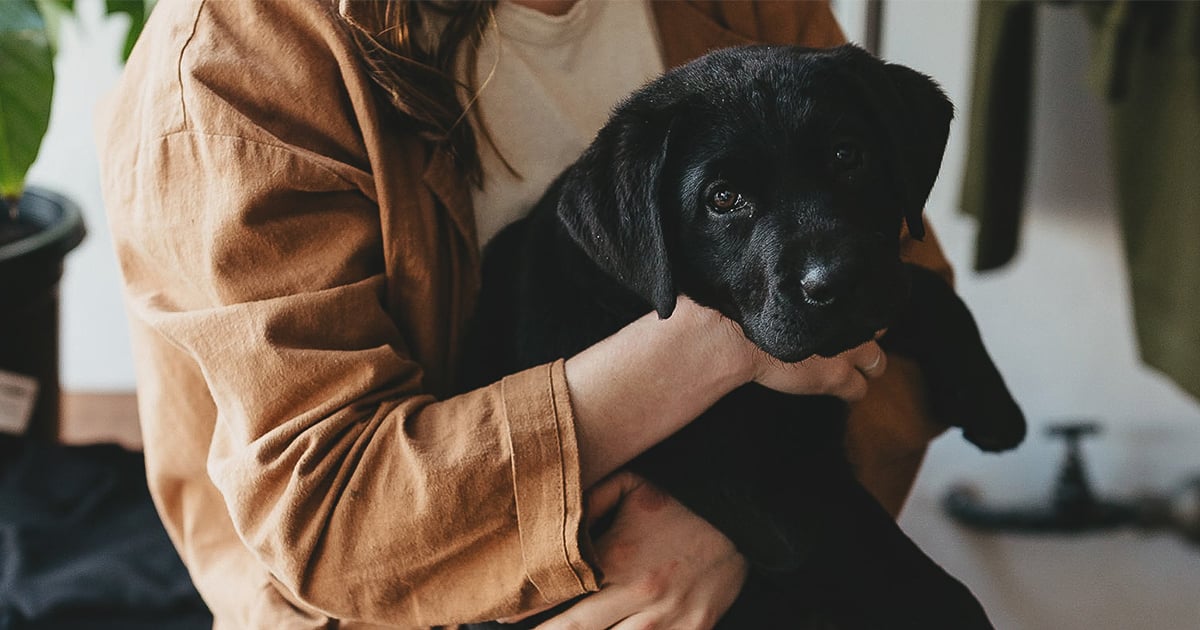 Quality photography is the cornerstone of any successful online listing because people can't have the same tactile experience as they do when assessing your product in person (even with VR technology!).
While you don't need to be Annie Leibovitz, you will need an understanding of how the images you use tell the story of your store and products.
High-quality photos may include:
The studio shot (your product center stage with a white, sun-drenched background)
Fine details (close-ups of the craftsmanship)
Lifestyle shot (how the product will be used—like at a tea party showcasing the floral vintage chinaware)
Because Etsy shoppers are interested in custom pieces, they also want to see the story behind the products and their creators.
You may want to show how your products are made, step-by-step, as well as shots that give some deeper insight into your story.
Share the studio where you create your work or shots of you as the owner/co-owner.
This sense of intimacy and unveiling of the creative process is what makes Etsy a cherished community. Be prepared to join in and share part of your story.
Selling at the modern-day craft fair
Etsy is a wonderfully vibrant and unique marketplace. It has a unique proposition for creative types—not only for those looking to buy but also for those wanting to sell.
Shoppers really value that they are supporting a community of independent creators—whether they are down the road or across the ocean.
To ensure yourself, your store, and your products the best chance of success, you need to consider if your offering aligns with what Etsy stands for and what it's customers are looking for.
Hopefully, you and Etsy make a good hand stitched pair, and we'll see your goods online!