June 1, 2021
Sendle integrates with Squarespace for streamlined shipping for your store
by Sendle Team
Creating an eCommerce store is easier than ever. You can build a beautiful storefront and line up all the important pieces (payment, marketing, shipping), all without touching a line of code. Squarespace users know this well.
That's why we're happy to announce that we're launching our Squarespace integration, where you can access all of your orders and ship them right from the dashboard.
We're all about finding ways to save time. It means more time with our dogs, our kids, our friends, our families, and our super niche hobbies (like creating intricate Seinfeld-themed dioramas).
Now that Sendle integrates with Squarespace, small business owners can save valuable time that they can then use to do what they love most: growing their unique business (or getting really into dioramas).
Beautifully simple shipping for your beautiful store
Squarespace exists to help entrepreneurs and creatives develop a beautiful online presence, so they can share their stories and sell their products from a site that reflects their brand.
Sendle exists to help small businesses expand that presence offline, where their shipments meet the doorstep. From discovery to product page to checkout to delivery, you want your customers to be delighted across the whole experience.
And you want to do it with ease.
With Squarespace's intuitive site builder and Sendle's simple dashboard integration, it's never been easier to sell and ship from your Squarespace store.
Plus, every shipment with Sendle is 100% carbon neutral. So you can shrink your carbon footprint while paying low flat rates. Sounds pretty great, right?
How it works
Sending your Squarespace packages is so easy.
If you haven't signed up, you can do it now. It'll only take a minute. We'll wait.
For those that already ship with Sendle, here's what you need to do:
Head to the Integrations menu along the left side of your dashboard and click Squarespace.
Click connect and log in to your Squarespace account.
Then authorize Sendle to access your Squarespace orders and you're in!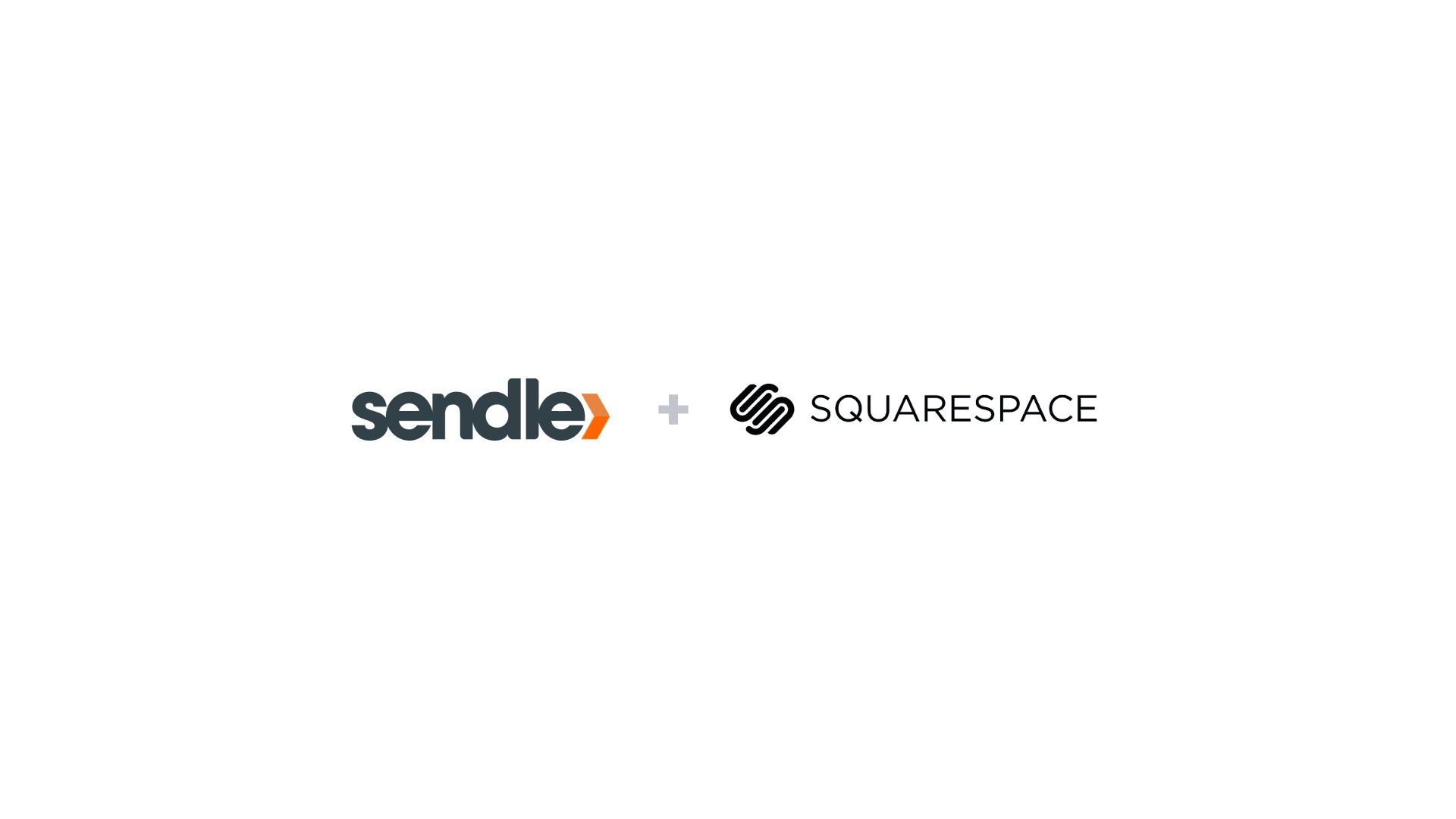 Once connected, your Squarespace orders will automatically import into your Sendle dashboard, allowing you to ship everything completely carbon neutral.
Sendle's integration built for Squarespace makes things easy
We're always trying to make things easier for our small business shippers, just as Squarespace is trying to make the process of creating a beautiful online store simple.
That's why we are continually making Sendle better, so more sellers can ship simply, affordably, and sustainably.
With this integration, we've made it so easy for Squarespace store owners to get their amazing stuff out the door in no time, leaving them ample time to grow their business (and of course, create detailed sitcom-themed dioramas).