July 22, 2021
Omnichannel marketing: Developing a seamless customer experience
by Nicole Webb
Omni means all. And omnichannel marketing refers to using all channels to create a unified experience for customers.

This includes both traditional and digital channels, point of sale, in store, and online experiences.
Sounds like multi-channel marketing? Close, but not exactly.
Both multi-channel and omnichannel marketing use multiple channels to reach customers. While the terms are often used interchangeably, multi-channel and omnichannel marketing are not the same. Let's look at these concepts a little more closely.
When businesses adopt multi-channel marketing they can provide support and share messaging on multiple channels. This helps to maximize a company's strategy and allows the business to reach a wider audience.
On average, multi-channel marketing and distribution increases revenue by 38 percent, 120 percent and 190 percent with each additional channel.
Benefits of multi-channel marketing include: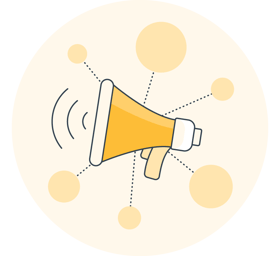 Growing the potential customer base: Marketing across different channels allows you to reach different pockets of customers on the channel they use most and that suits them. Additionally, broadening your channels leads to a wider audience and variety of targeted consumers.
Brand recall: Presence on multiple channels increases the awareness and brand recognition customers have. And ultimately builds greater opportunity for sales conversion.
Competitive edge: At the end of the day, using more than one channel makes it more likely that you will show up where your competitors aren't.
Integrated strategy: Marketing on multiple channels results in a more cohesive, integrated strategy from the top of the funnel to the bottom.
Sounds like a great strategy right? Yes it is.
And eCommerce retailers that adopt a multi-channel strategy are clearly well ahead of those that don't.
Omnichannel marketing is the evolution of multi-channel marketing.
While multi-channel marketing is about the product and using many channels, omnichannel marketing is about the customer and using all channels.
When it comes to customer engagement, 90 per cent of consumers jump between different devices throughout the day. If a customer is looking at your product on their mobile device in the morning, they may revisit it later in the day via their desktop or tablet. They want the same experience, and they want to pick up where they left off. Customers are just as likely to buy something online and pick it up in a store.
With an omnichannel approach, the focus is on building a stronger brand relationship by ensuring customers receive the same experience and messaging on every single channel and device.
Benefits of omnichannel marketing include: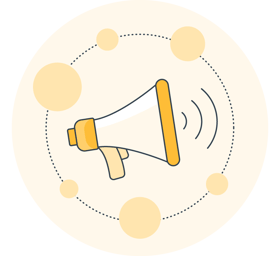 Quality experience: customers access a seamless, integrated experience no matter the channel
Consistency: consistent messaging regardless of the channel
Customer retention and loyalty: Businesses that use an omnichannel marketing strategy see as much as

91 per cent year on year

customer retention rate compared to their peers. Companies that don't use omnichannel marketing have a

33 per cent customer retention rate

Higher lifetime value: Omnichannel consumers have 30 per cent more lifetime value than single channel consumers
Now we'll look at potential steps to implement an omnichannel approach.
Perfect the customer experience
This likely won't be news to you. Before anything else, commit to what is best for the customer. If you do the right thing by your customers, the business benefits will follow.
Omnichannel marketing creates a better user experience for consumers as the consumer shouldn't have to work hard to get the information they need to purchase from you.
Data is the new gold
Successful omnichannel marketing is about understanding your customer, and that comes down to harnessing data.
Tap into data across all sources.
It's important to get this part right. So even if you don't feel you have the right resources to mine and understand the data, consider other ways to supplement it. Can you talk to customers directly? Can you establish surveys that are representative across your customer base? You can identify rich data by looking into your website, how much time do customers spend? What are they looking at?
Accessing and interpreting customer data is an important step because it can reveal biases or sometimes incorrect assumptions we may hold about our customers and their behaviors.
While this is an important part of implementing an omnichannel strategy, it can be resource and time intensive. If you don't have the confidence, skills or time to take this on, consider outsourcing this to an analysis specialist who can support you.
Unearth customer insights
Once you have developed insights into your customers, it's time to segment customers into groups and understand their path to purchase.
Identify:
Who are abandoning their carts? Why?
Who are repeat purchasers? How often? Are there any similarities in their demographics?
Even a small company can segment customers. If you are a business that runs on an eCommerce platform, look for repeat customers.
Once you have the customer information, you can start nurturing them with a message that's focused on their buying patterns.
Personalize the process
Once you have your customer segments and are familiar with their journey, offer incentives like discounts or deals to buy with you again during this time. If you have customers that like to shop in spring, develop deals or offers for that time.
Is it working?
As with every other part of your business, it's best to measure the outcomes and results.
Each part of your strategy should be measured and help you to tweak and refine variants to continually improve.
Omnichannel case study: Starbucks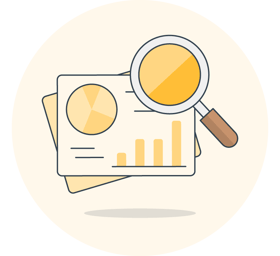 Starbucks has become a poster child for omnichannel marketing.
Through Starbucks Rewards (its rewards program) customers can:
Pre-order their drink or snack online and pick it up in store
Pay without their physical wallet
Get invites to exclusive events
Earn rewards when they purchase
Reload and manage their account online with any changes updated in real-time, in all channels
Starbucks' mobile payment makes up 29 per cent of its transactions. So when customers order through the app, not only does online purchasing offer convenience and ease to customers, it contributes to increases sales through omnichannel technology.
Customers can also make changes to their profile online (even en route to the store) and it's updated across all channels instantly. So by the time they enter the store, it's updated. Consistent and seamless.
That's omnichannel marketing in action.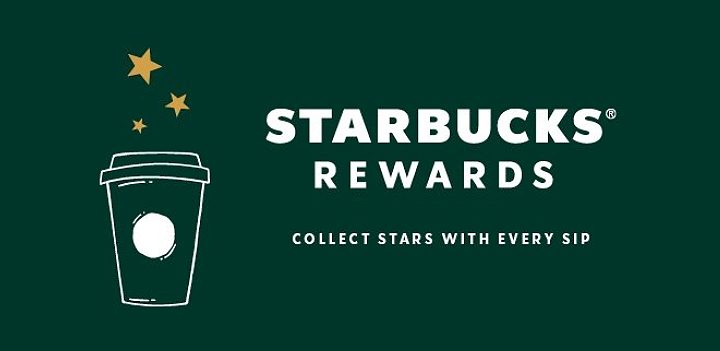 Image: Starbucks
Customers aren't interested in what strategy you use, what it's called or how you use it. They just want tailored support and communication that works for them.
You don't need to be equally active on all channels, but you need to pick the right tools and resources to best support your customers.
An omnichannel marketing strategy builds a customer-centric approach delivering customers a seamless, unified experience. The results show that omnichannel marketing not only proves a better experience for customers, there are clear commercial drivers. Businesses that adopt omnichannel marketing can nurture and better retain customers. And their customers are more likely to shop more frequently and spend more.
While there is a resource, time and upfront cost investment to implement omnichannel marketing, it's fair to say that its advantages are mutually beneficial for customers and businesses.
And you don't have to do it alone. With increasingly sophisticated marketing tools and software available, there are a range of professional specialists to help you on your journey from data collection, customer segmentation, brand strategy and digital marketing.