March 3, 2022
March, a big month for the environment, equality and women
by Laura Woods
March is a lot of things: milder weather, Albert Einstein's birthday and the month that the Eiffel Tower opened way back in 1889. Did you know that March is also a super important month for the planet, equality and women?

From B Corp Month and Earth Hour to Women's History Month and World Wildlife Day, this month is jam-packed with social and environmental initiatives to get behind. While there's plenty to be fired up about this month, let's not forget that there's also plenty to celebrate.
If you're feeling generous and want to donate money, raise awareness or volunteer your time, now is the perfect time. Scroll on for a round-up of the most noteworthy holidays and happenings this Month.
B Corp Month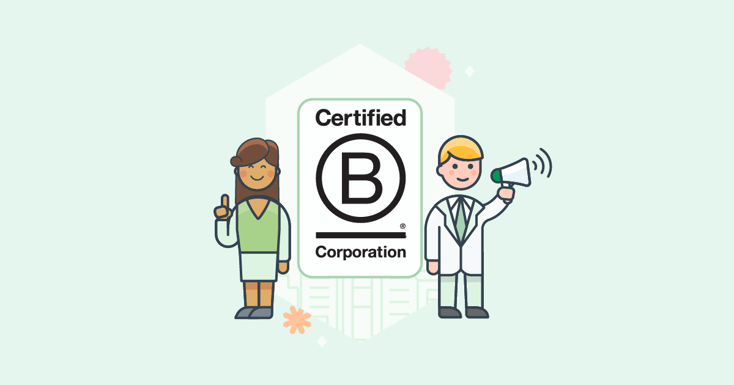 What's it all about?
B Corp Month celebrates the 4000+ businesses who are Certified B Corporations. That is, the businesses that have proven to balance purpose and profit. Each year in March, the global B Corp community and B Lab join forces to promote the good work of one another and educate other businesses on how to do business better. Fun fact: Sendle was the first technology company in Australia to become a B Corp. Read more about our journey here.
What's in store for 2022
The theme for B Corp Month 2022 is Behind the B. This year, B Corps are encouraged to be loud and proud about what being a B Corp means to them. It's a time for connection and collaboration. Many B Corps will be on board this month to give customers and the curious a peek behind the scenes at what it takes to meet the highest standards of social, environmental, and ethical excellence.
How you can get invo
lved
An easy way to get involved is to engage with B Corps: shop 'em, follow 'em, read about 'em. Some big names in the global B Corp community include The Body Shop, Natura & Co, Prima, Allbirds, Ben & Jerry's, and Patagonia. To find and support locally owned B Corps, make use of this handy tool.
Gender Equality Month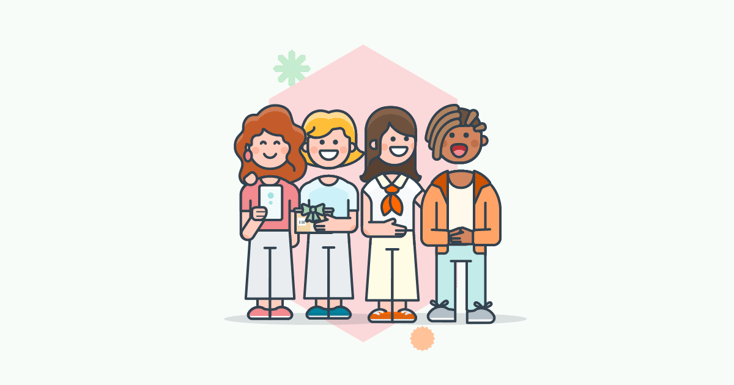 What's it all about?
Gender Equality Month is a global initiative that champions gender equality and is organized by Womensphere Foundation and New Champions 5050.
These two organizations seek to educate the masses about gender inequality, which continues to linger, in both obvious and subtle ways. For example, did you know that women are less likely to survive car crashes because safety features are designed for men? Or that 113 countries still don't have laws that ensure equal pay for equal work among men and women?
How you can get involved
Yep, it's time we move the needle on gender equality. But this is going to take a multi-pronged approach: education, awareness, and action.
One place to start is New Champions 5050. They have a bunch of online webinars, masterclasses and networking events going on this Month (and all year round) which bring people together who are united in a mission to achieve gender equality, and achieve it fast.
Women's History Month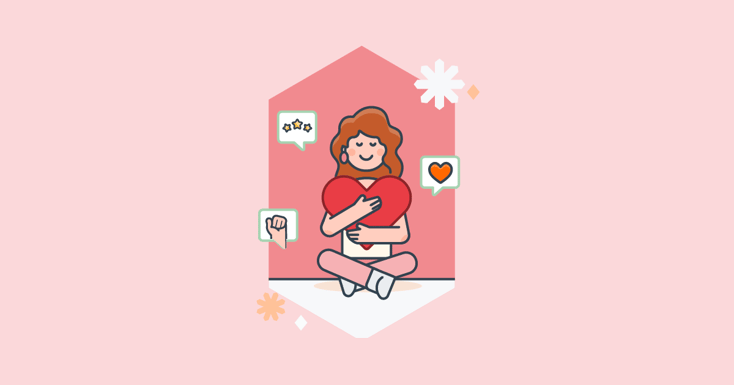 What's it all about?
Let's hear it for women! Women's History Month is all about amplifying and celebrating the role of women in history. Women's History Month corresponds with International Women's Week which was first designated by Jimmy Carter.
Back in 1980, the former U.S. president announced the date, with a powerful speech saying "Too often the women were unsung and sometimes their contributions went unnoticed. But the achievements, leadership, courage, strength, and love of the women who built America were as vital as that of the men whose names we know so well."
The week-long event became a month-long celebration in 1987.
What's in store for 2022
This year's theme is Providing Healing, Promoting Hope which is a tribute to the frontline workers and essential workers who made many selfless sacrifices throughout the COVID-19 pandemic. The theme also commemorates impressive women in history who have provided healing and hope, like Florence Nightingale, Elizabeth Blackwell, and Dr. Dorothy Lavinia Brown.
How you can get involved
There's plenty of ways you can get involved in Women's History Month.
Education is a powerful catalyst of social change, so if you're not super familiar with the history of women's rights and achievements, now is a great time to brush up on your knowledge.
You may even want to check out a female-directed, female-led film, share an inspiring quote on your social media channels or give thanks to a woman who has inspired you.
World Wildlife Day

What's it all about?
The United Nations General Assembly designated March 3rd as World Wildlife Day. Since 2013, World Wildlife Day has been a day to celebrate and raise awareness of the world's wild animals and plants.
What's in store for 2022
This year, the theme is "Recovering key species for ecosystem restoration" which will draw attention to the most critically endangered species of wild fauna and flora, and drive discussions on how to best conserve them.
How you can get involved
A great way to get involved is to dig deep into the species that are facing extinction in your local area. Familiarize yourself with the local environmental conservation work going on and make a plan of action to volunteer your spare time.
Also, follow the social media hashtags #WWD2022, #RecoverKeySpecies and #worldwildlifeday to stay in the loop and join the conversation.
Clean Up Australia Day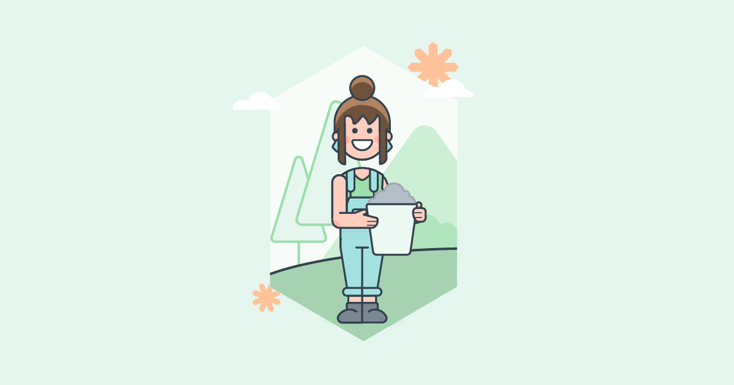 What's it all about?
Clean Up Australia Day was started by Ian Kiernan AO, an enthusiastic sailor and passionate environmentalist, back in 1989.
Still to this day, Clean Up Australia Day is a uniquely Australian experience. Once a year, primary school students embark on an 'Emu Parade' where they pick up as many pieces of rubbish as possible from their sports oval or local bushland.
This iconic day isn't just for school kids though. Businesses and individuals are also encouraged to step out into the balmy Autumn air to clean up the streets.
What's in store for 2022 and how you can get involved
The official Clean Up Australia Day is March 6th and there's plenty of activities and challenges to partake in. Who knew cleaning up rubbish could be so much fun?
For the fitness fanatics, the 'Plogathon' challenge encourages people to track how much rubbish they can collect while exercising. Then there's the 'Adopt A Street' initiative, where locals can choose a street to do regular clean-ups.
Remember to tag #StepUptoCleanUp and @CleanUpAustalia to inspire your friends and family to participate as well.
Global Recycling Day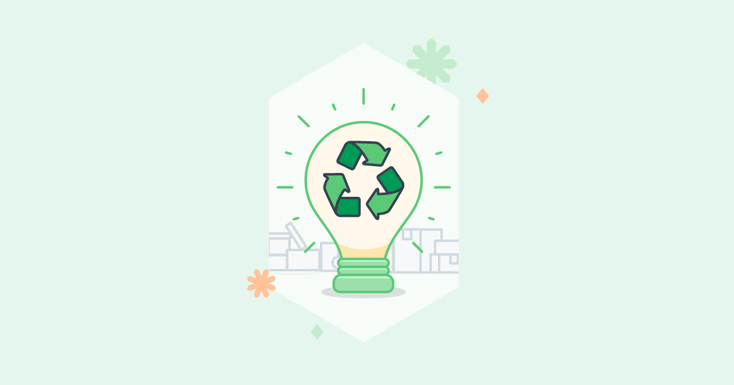 What's it all about?
Global Recycling Foundation is on a mission to draw attention to the growing environmental and humanitarian crisis. Despite many of us knowing that recycling is good for the planet, waste continues to be a massive problem. Each year, 2.1 billion metric tons of solid waste is produced and only 16% of that is recycled. Yikes.
These are concerning stats, and it's going to take a fair bit of collective elbow grease to bring that recycling percentage up. Get behind the movement by celebrating Global Recycling Day on March 18, 2022.
What's in store for 2022
Ahead of Global Recycling Day, Global Recycling Foundation puts on the annual Recycling Heroes competition which celebrates unsung heroes that help to promote recycling efforts. Ten lucky and well-deserving winners will be chosen from across the globe and each one will be awarded a prize of US $1000.
How you can get involved
Firstly, nominate your Recycling Hero. Nominations are welcomed for individuals, communities, and businesses who have continued to make significant impact towards recycling in the last 12 months.You can promote the necessity of recycling and motivate your inner circle using Global Recycling Foundation's handy resources.
Then, how about you take the day to review your own recycling efforts. Recycling can be a complex process to master, so there may be a thing or two you're missing.
Earth Hour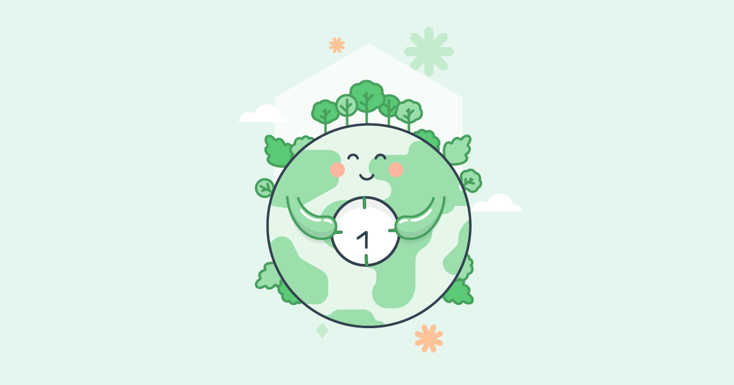 What's it all about?
Earth Hour sees millions of people around the world switch off their lights and nonessential electronic appliances to take a stand against climate change. While Earth Hour feels like it's been around since the dawn of time, the global blackout first started in Sydney back in 2007.
The World Wildlife Fund (WWF) is behind the environmental movement, which falls on March 26.
What's in store for 2022
For 2022, Earth Hour Virtual Spotlight will shine a spotlight on the world leaders expected to be making moves on environmental action, as agreed upon at the United Nations conference.
Earth Hour will also be dropping a must-watch social video to create an unmissable sight online.
How you can get involved
Firstly, join millions across the globe and flick those lights off at 8.30pm local time on March 26.
Keep an eye on Earth Hour's social media platforms (Instagram, Facebook and Twitter) for that video and share it far and wide. Repost it to your Instagram stories, DM it to your family group chat, directly @tag your best friends – however you like to communicate in the digital age, do it!
International Day of Transgender Visibility (AKA International Transgender Day)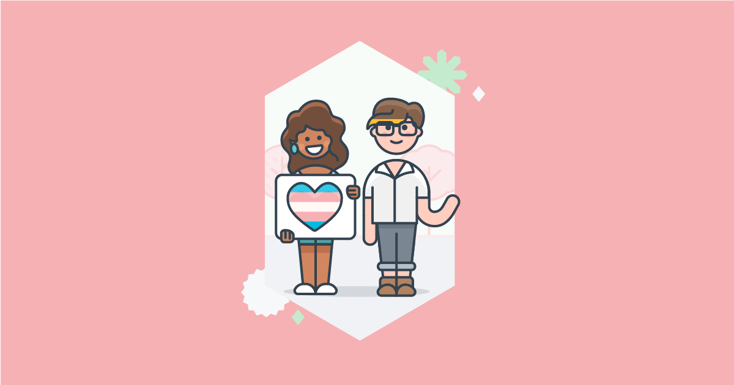 What's it all about?
International Transgender Day falls on March 31. It's a time to A: celebrate transgender people (like we do on our careers page). B: raise awareness of trans discrimination, and C: work to create a more inclusive and accepting society.
The day was founded in 2009 by Rachel Crandall, a US-based transgender activist.
How you can get involved
Support the non-profits that are working tirelessly to advocate for equal rights for transgender and gender nonconforming people. Your donation will get to work right away, funding programs for anyone in need of support and even providing legal services.
Here are some great non-profits and charities to support: