November 24, 2020
How to use Google My Business to get more customers (for free)
by Liv Steigrad
Google. It's such a big search engine it's become synonymous with searching for something online. Just think about how many times you've told someone, or been told, to 'Google it!'
If you're trying to give your business every chance of getting found, it makes sense to try and tick as many Google boxes as possible.
After all, it's so much more than a search engine now. People use it to navigate, explore their local areas, find specific answers to questions, and read and write reviews.
There's a lot you can do to maximize your visibility on Google and as a business, setting up your Google My Business is a big one.
Best of all? It's totally free.
What is Google My Business?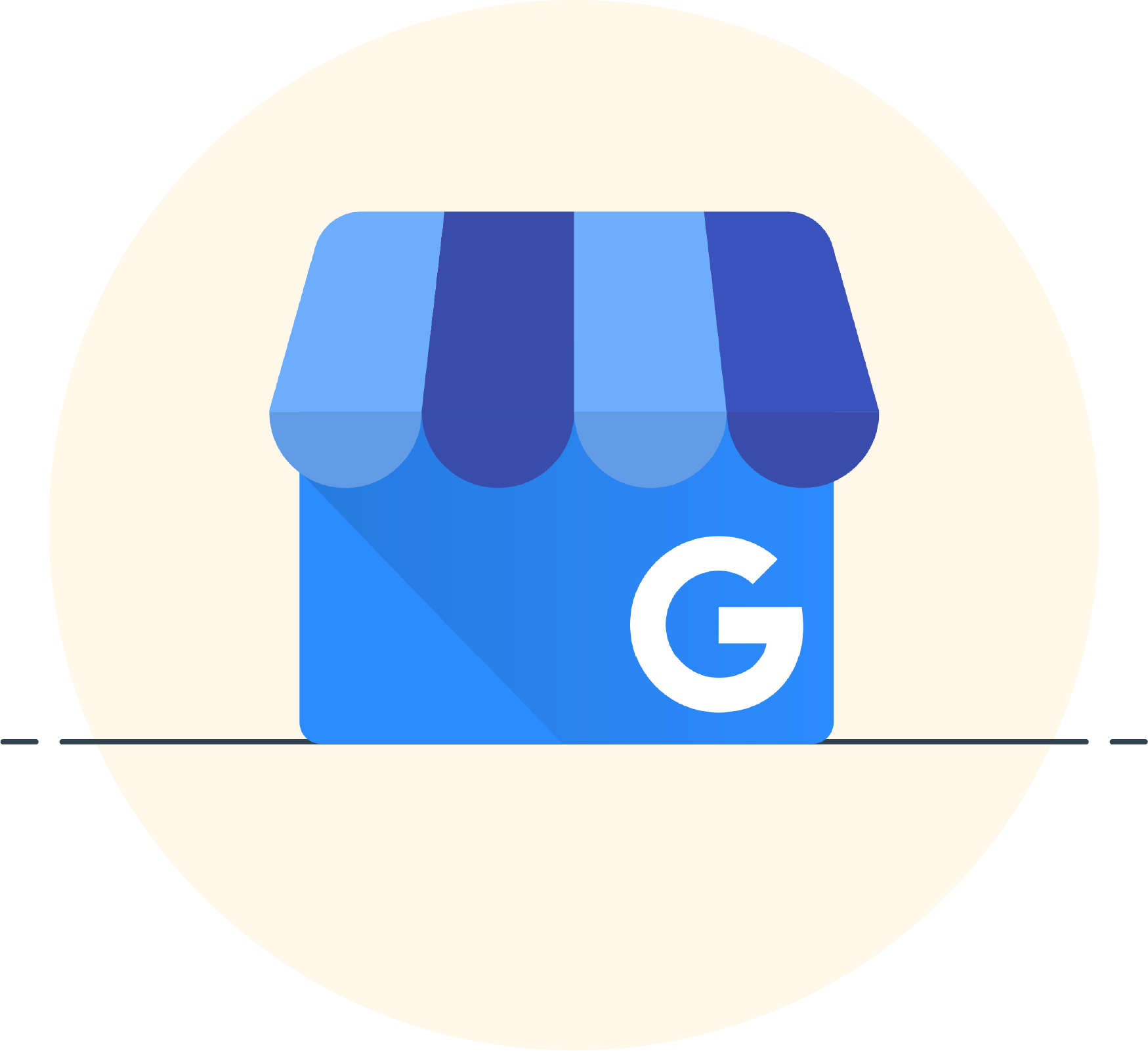 Google My Business is a free listing service that puts your business on the (literal) map.
It was created to help businesses manage their online presence and connect with local customers. Think of it as having a location-specific listing in the biggest directory in the world.
Sounds good, right?
Listings clue curious shoppers in on the important information about your business, including your business address, online reviews, and where they can find you online.
Let's look at some of the more specific benefits.
What are the benefits of Google My Business?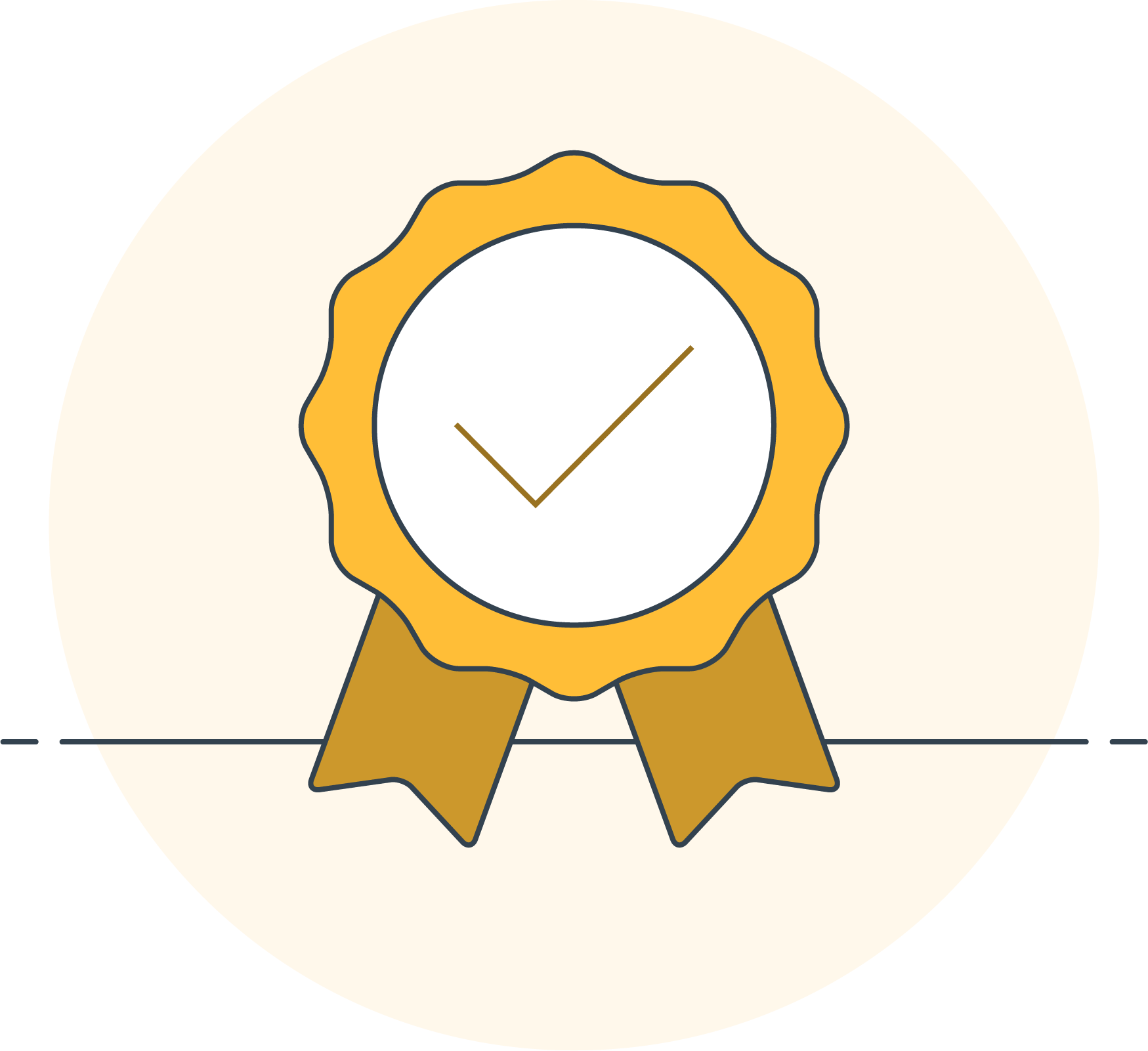 There are many benefits to setting up and optimizing your Google My Business listing (same with Google Shopping, which you can learn more about here).
It's all about visibility to the people closest to your business. You want to get in front of as many eyes as possible. If you can do it for free, even better.
When people use this search engine of choice for your type of business in your part of the world, you want to show up at the top in those local listings.
Here are the main benefits of putting your time into this valuable resource.
Rank better than #1 with the Local 3-Pack
Forget grabbing a 6-pack. Google's Local 3-Pack is a much more useful and (probably) more attainable goal to have. (You can still grab that 6-pack, though)
When you search for a local business, even before the SEO-driven search results come up, Google shows you a list of nearby businesses that it considers to be the most relevant to the search.
These results come up on a map, complete with star ratings and all the relevant business information.
Attention-grabbing, right?
The good news is filling in your Google My Business profile as much as possible, and getting Google reviews both help boost your chances of being included in the 3-pack.
Show up on Google Maps searches
The 3-pack is definitely a great tool to have in your toolbox, but it'll only work for you when the customer is already in your area.
What about if they're searching but don't happen to be in your neighborhood?
Setting up your Google My Business account means you'll come up on Google Maps when people search there.
These days, 86% of people are searching for businesses on Google Maps and 30% of all Google mobile searches are related to location! More searches mean more traffic, which means more sales.
It's quick, free, and easy
Marketing and SEO can be tricky, expensive, and time-consuming.
Setting up a Google My Business account is a quick and free way to start getting your business found on Google.
It also allows you to easily update your business details and make sure that customers trying to reach you have the right information.
Local SEO delivers great ROI
Google reported that a huge 46% of searches have local intent.
That means almost half the searches on Google are specifically looking for a nearby business!
Of that 46% of searches, 60% of those people are searching from a smartphone, which means the map search result is going to pop up and they are ready to buy.
Build trust and social proof with reviews
Having (positive) reviews of your business is priceless.
Testimonials and reviews are a great form of social proof which is a powerful selling tool. Customer trust is one of the most important pieces of a successful business.
Having reviews on Google, with those reviews all attached to Google accounts (rather than just a quote typed up on your website) makes them feel even more legitimate and trustworthy: 73% of consumers will trust a business based on their positive Google reviews.
Access the smartphone market
Did you know the average person spends at least 4 hours a day on their phone?
It's a huge amount of time, and a lot of it is spent searching for businesses—52.2% of all web traffic comes from phones!
Put that information together with the fact that 78% of local mobile searches lead to an in-store purchase, and you're on to a winning strategy.
A free website to top it off
While many online businesses already have a functioning website, there are many that are just getting around to moving online.
For those businesses that still prefer to sell offline but want to be found on the world wide web, they can get a Google My Business page set up in minutes.
It is a super simple website that shows off your business, tells people where to find you, and even allows for simple conversions (like requesting a quote, placing an order, or sending a message).
How to start using Google My Business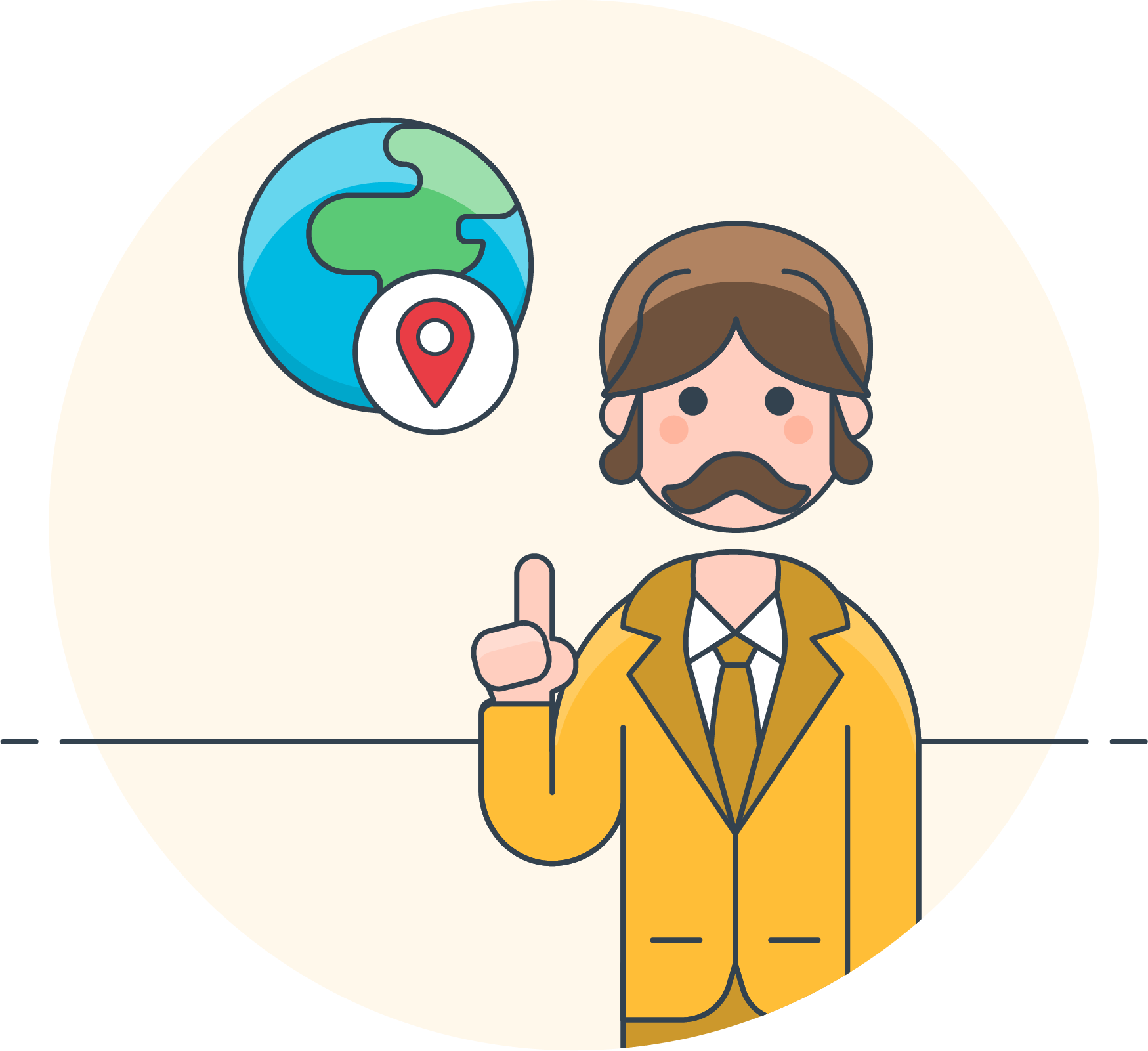 Fortunately, it's very easy to set up.
Head over to Google.com/business and create an account for your business (or log in if you already have one).
It'll prompt you to provide information that makes it easier for potential customers to get in touch—phone number, website URL, your physical address (which will show on the map), your office hours, and photos of your business.
Make things easier by filling in your business category and website URL, then click 'Finish' to verify!
Usually, Google will send you a postcard with a code to the address you entered to make sure it's your actual address.
Once you get the postcard (it should only take a few business days), log back in, enter the code, and you're done!
Is Google My Business right for you?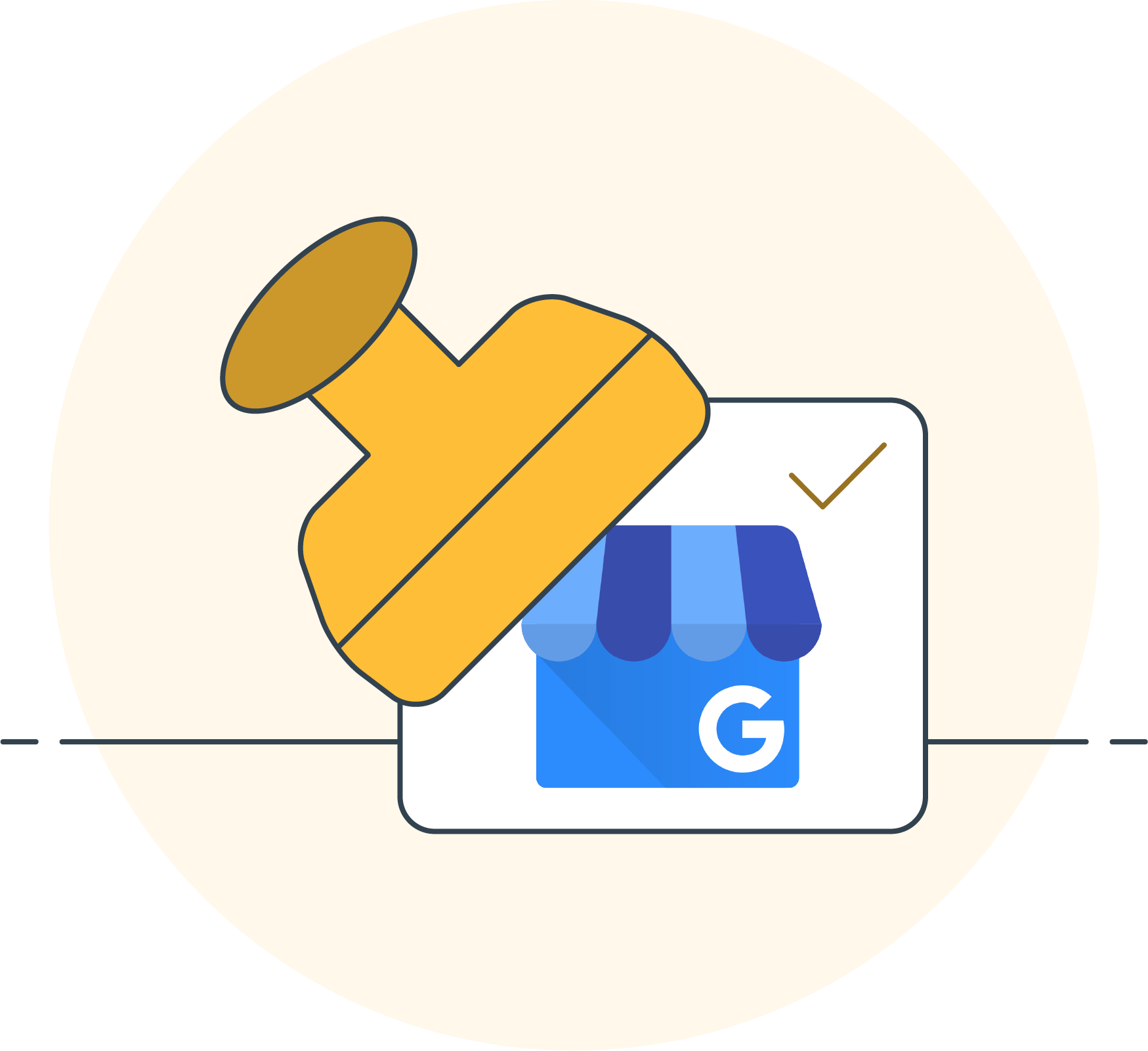 Say you don't want to give out your address. Is it worth it? Yes, it's definitely still worth having a listing!
You can choose what information is visible to searchers.
If you don't have a physical shopfront or office and don't want everyone online to know your home address, you'll still have to put it in to get the verification postcard but you can change the settings so people don't see it.
You can also select the areas you service.
This might mean where you offer delivery to, or simply where your ideal clients live which is also a great feature to have if you offer a service rather than a product.
Convinced? Great!
Go set up your Google My Business profile today and start tapping into all those extra searches!