August 15, 2022
Don't forget Dad! Father's Day gifts for 2022, shipped sustainably
by Christopher Bragg
It's almost Father's Day in Australia, which means it's time to buy something for the man who has everything. Or at least everything he wants. Don't give up! Surprise him with stylish, fun Father's Day gifts shipped with Sendle.

Thankfully, there are a few gift categories for dad that are always a sure bet. Why? Because he's kind of predictable. Choosing gifts from Sendlers means you can feel good about supporting small businesses who choose shipping that's good for the world! And, before you forget, it's on Sunday the 4th of September!
(Psst, US readers! Your Father's Day was on June 19. Think of this list of gift ideas for dad as an opportunity to make good with a better-late-than-never gift, or to be really, really organized for next year.)
Father's Day Gifts for his dad bod
What comes to mind when you think of your dad's wardrobe? Dark socks with sandals and underwear as old as you are? Vests with his company's logo even though he retired years ago? Maybe it's jeans that went from being out of style back to vintage and somewhat cool. The thing these all have in common? He doesn't want to shop for clothes. So if you want to get him something to wear, it's a safe bet that he doesn't already have it.
Get that dad aesthetic in the United States:
Your dad's not old, he's vintage! Why not lean into the theme and grab some vintage threads for him? You know, the stuff that he used to have and wishes he took better care of, and the things he asked his parents for, but never got. The selection at Plainspeak Vintage spans so many decades, but they have a knack for the '90s. It's a fashion era as unique as he is.
Worried he'll get a sunburn on his scalp during your Father's Day picnic? Top off the look with a cap from Shells Vintage Hat Co.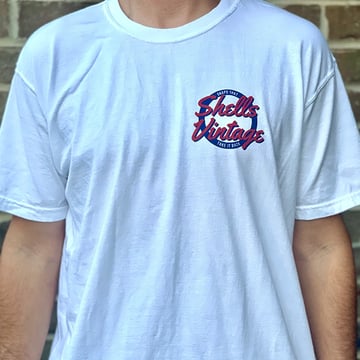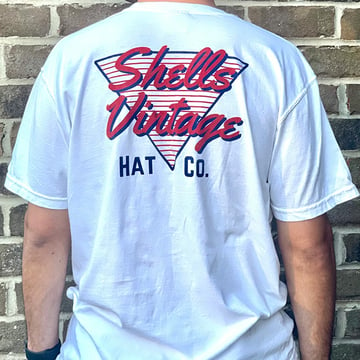 Grab a shirt to go with the vintage hats you order from Shells Vintage
Appreciating Dad fashion in Australia:
There's a lot to like at BLAEK, so shop by designer or category, or take the easy approach and head straight to the new arrivals page. You'll find comfy shirts, snazzy jeans, and accessories so cool, you might borrow them and "forget" to return them. If your dad is more of a "life of the party" guy, check out the fun shirts, tees, shorts, and more at Kurly Wurly Bar. He'll be the most colourful character at the next barbecue, guaranteed.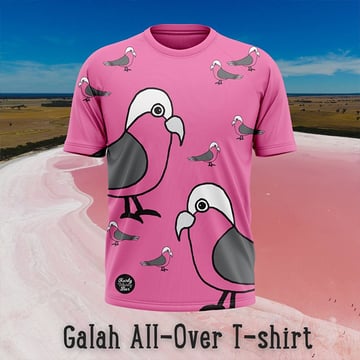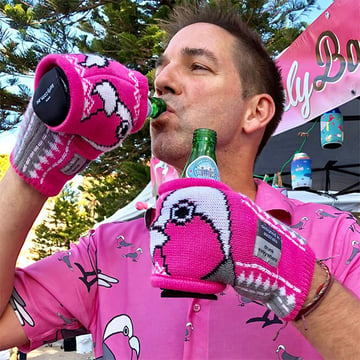 Shop by design for a complete head-to-toe look at Kurly Wurly Bar.


For something more formal, get him some shoes and a shirt to wear with his fave suit at Josephs. Assuming it still fits. Bonus gift idea for dads: if he's always losing hats, get him a Klipsta so it's always safely attached to his bum bag or belt loop, assuming he ever takes it off.
Father's Day gifts for hungry dads
Food-related gifts for dad are surefire winners for just about any occasion. Buy someone food and it'll be gone soon, so you can buy it for them again. If they love to cook? They'll love stuff for the kitchen. Food is love, and you love your dad, therefore food's a good Father's Day gift.
Kitchen gift ideas for dads who cook in the United States:
Spice blends make mediocre food tolerable and great food incredible, so the chilli blends from The Real Spice are winners no matter how good a cook he is. Not sure what to get? Their value pack combo has five spices and six cookbooks!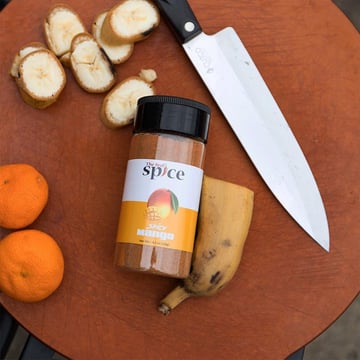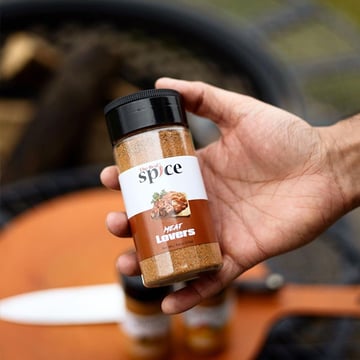 Fire up the grill, then heat things up even more with The Real Spice.
For more fun in the kitchen, get dad a personalized cutting board or even a shot flight board from Battle Born Wood Shop so he can pass the shots around and keep the party going. Assuming he decides to share.
BBQ gifts for dad in Australia:
Is your pop a pro on the grill? Or do you just wish he was? Give him the gift of great flavour from Harvey's Kitchen, purveyors of incredible spice rub flavours like herbs and honey, and roast onion and porcini. Help him keep cool by the grill with Dad Cooler, the stubby holder you can customise with his handsome face!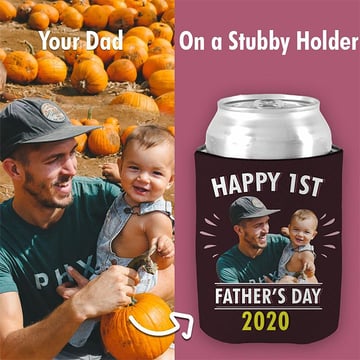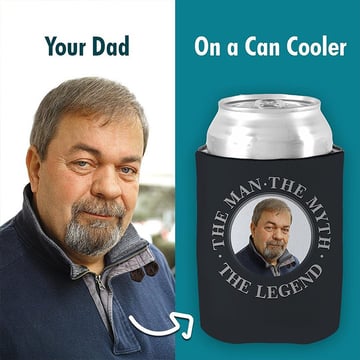 What dad wouldn't want to cool off in style? Photos from Dad Cooler.
If you want to tell dad he's the sweetest guy you know in the form of Father's Day gifts, fancy chocolate never fails to impress. Grab a hot chocolate bomb gift box, a funky gourmet chocolate slab, or even an assortment of chocolate CDs. (He knows what CDs are, even if you don't.)
Father's Day gifts for Dad's best friend
Does your dad have a dog? Gifts for pets can be great gifts for dads.
There are many unwritten rules about gifts and pets, such as:
Even if the invitation says not to bring gifts, you can bring gifts for their pet.
If you don't know what to get someone, get gifts for their pet.
Even if you found the perfect gift, bring something for their pet anyway.
Most importantly, pets are not gifts; never surprise someone with a pet, but feel free to surprise them with gifts for pets they have.


Great gifts for dog dads in the United States:
Busy dog dads who need a break have turned to peanut butter-filled toys for years, but why should dogs get sugary sweet peanut butter made for people? Buddy Budder from Bark Bistro is a better choice, made from 100% natural ingredients and available in probiotic/prebiotic and stress/anxiety formulas. Be sure to check out their Pooch Pancakes and Slobber Sticks, too.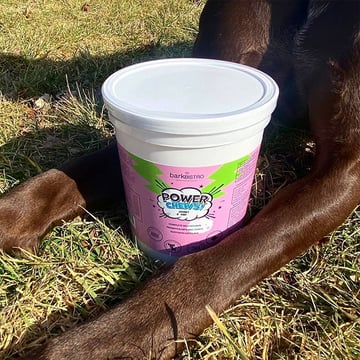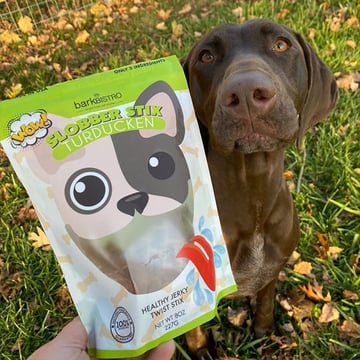 Snacks for dad's best friend from Bark Bistro.
Father's Day gifts for dog lovers in Australia:
Rather than be jealous that the dog replaced you after you moved out, you should get them a cool outfit instead. That way the lot of you can look stylish in your next family photo. Cute AF Pets makes it easy with matching sets that include a collar, lead, harness, bow tie, and even a poop bag dispenser.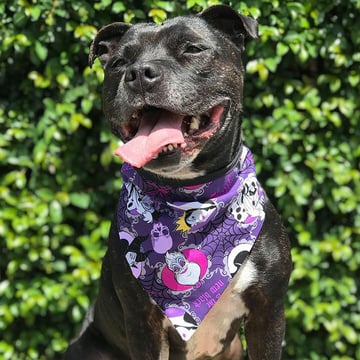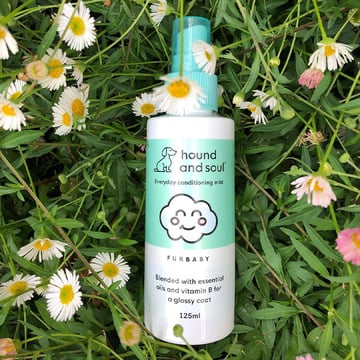 Looking fresh and smelling fresher thanks to Cute AF pets.
Father's Day gifts that'll leave him feeling fresh
There's a good chance your dad's been using the same brand of bar soap since he washed you with it in the kitchen sink. Or he found a 3-in-1 shampoo/conditioner/body wash. Even if he's breaking the stereotypes and has all kinds of cool stuff for keeping his skin somewhat youthful, he'll love trying out new Father's Day gifts for the bath.
Men's personal grooming gift ideas in the United States:
Is your dad sick of his quarantine beard? Skip the disposable plastic razors with five blades and that skin softening strip that disappears after two uses, and get him this gorgeous safety razor from Eco Collective. It comes with ten replacement blades and a shaving gel bar, just add water.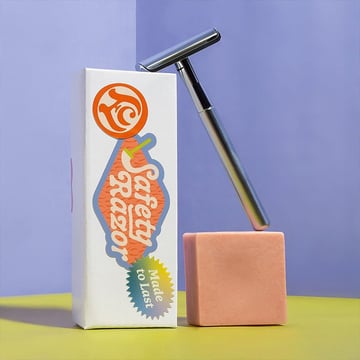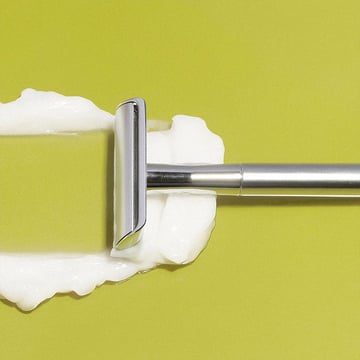 Replacement blades for this safety razor are just $2.25 for 10!
Shaving a beard off that he's had for a while could reveal a face that needs just a little help. Throw some Real Smooth shea butter lotion into the cart with his razor so he can rescue that dry, newly-exposed face (and maybe his elbows while he's at it).
Self care gift ideas for men who care in Australia:
Hemp is a misunderstood and maligned product, long slandered by the cotton, timber, and paper industries. It's incredibly useful, and good for the environment, too, thanks to how quickly it grows and how easy it is to do it sustainably. Thankfully it's been legal in Australia since 2017, opening the doors for companies like Hemp Collective to bring zero waste products for people and even pets to market. Browse their site for individual products or grab Dad a hair and body care gift box that even comes with candy.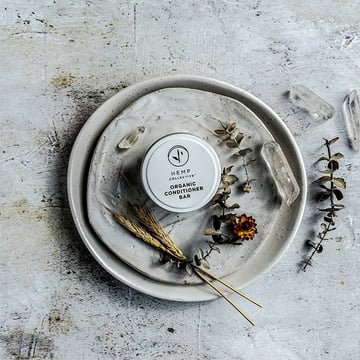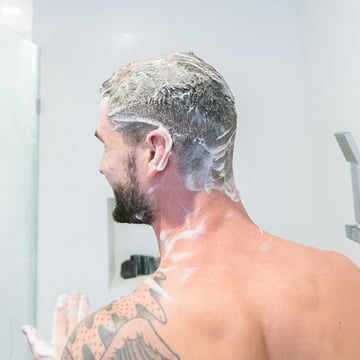 Newly-legal ways for dad to clean up from Hemp Collective.
What your dad wants most of all is to see you, but he'll certainly love any gift you give him. So go on a Father's Day date to show your appreciation (but not empty-handed!).
(Psst, Aussie Sendlers! Be sure to offer Sendle Express in your shops and ask your fave Sendlers to as well. Sometimes the best gift is a last-minute one that still manages to get to Dad on time.)
Happy Father's Day!