November 10, 2020
eCommerce trends: Staying ahead of the curve in 2020
by Nicole Webb
Looking back on the brief history of online shopping, it wasn't clear at the time that a humble Amazon book sale in 1995 would spark the beginning of an online shopping revolution. But, here we are!
Fast forward to today and by the end of 2020 industry research predicts global eCommerce sales are expected to reach $4.2 trillion. 👀
This equates to around 16 percent of total retail sales.
Online and mobile technology, experiences, and offerings are growing exponentially and becoming increasingly sophisticated.
And the impact of COVID-19 has only accelerated this.
7 eCommerce trends to keep your store ahead of the curve
Consumers are savvy and they have high expectations around convenience, choice, and personalization.
And across industries competition is tight and the online marketplace is saturated.
So being aware of upcoming eCommerce trends is a valuable tool in your belt. They can help to inform your investment, steer your business through this digital journey and help you to stand out.
COVID-19 impact
While in-person shopping has been consistently slowing in the wake of the online eCommerce boom (offering convenience and much more), COVID-19 has propelled this with the forced closure of many storefronts.
According to McKinsey, we've seen ten years' worth of eCommerce growth in the US in the first three months of 2020.
This has heightened the need for businesses to boost their online presence and capabilities.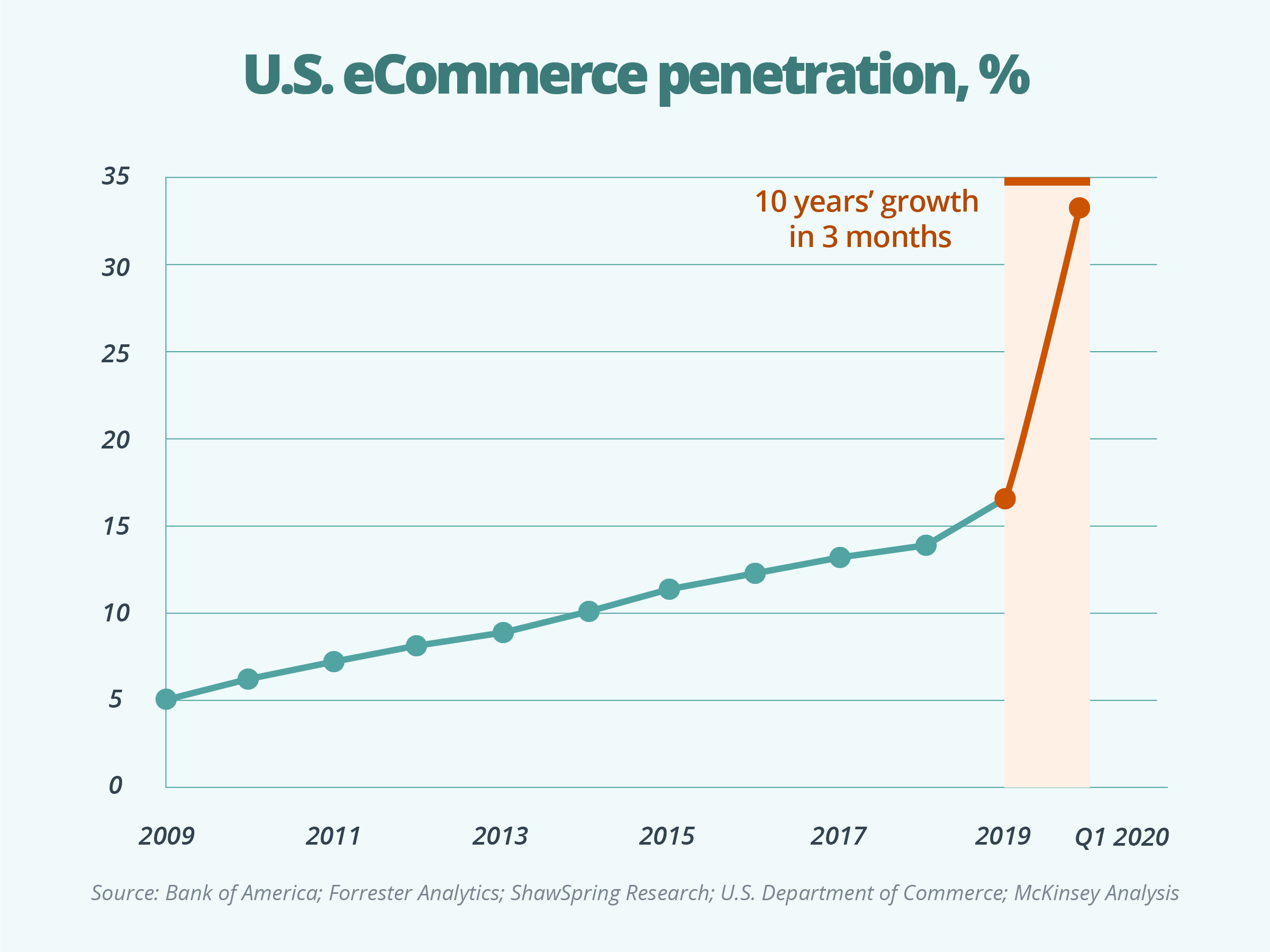 Source: McKinsey
According to Salesforce data, nearly seven in ten people say that COVID-19 has elevated their expectations of companies' digital capabilities.
Online retailers are attracting a broader customer base including online shopping novices who are less familiar with the eCommerce shopping experience and expectations.
The opportunity is ripe to meet the demands of today's shoppers which need to be mobile responsive, have an omnichannel approach, and reflect your international strategy.
Shop and ship sustainably
Thinking green and offering sustainable choices are not just a trend it's an expectation.
Nearly six in ten people (57 percent) are willing to change their shopping habits to help reduce their environmental impact.
Customers are demanding the retailers they buy from are socially responsible corporate citizens.
From harvesting ingredients, sourcing products, and supply chain management to packaging and shipping, today's socially conscious shoppers want retailers to be thinking green all the way.
Even if sustainability isn't at the heart of your business, customers will expect sustainability to be incorporated in some way.
Online ecostore Seed and Sprout wants its customers to bin single-use kitchen wrap in favor of earth-friendly food packaging.
It's stretchy, silicone lids and 'food huggers' allow more customers to ditch the single-use plastic for their leftovers.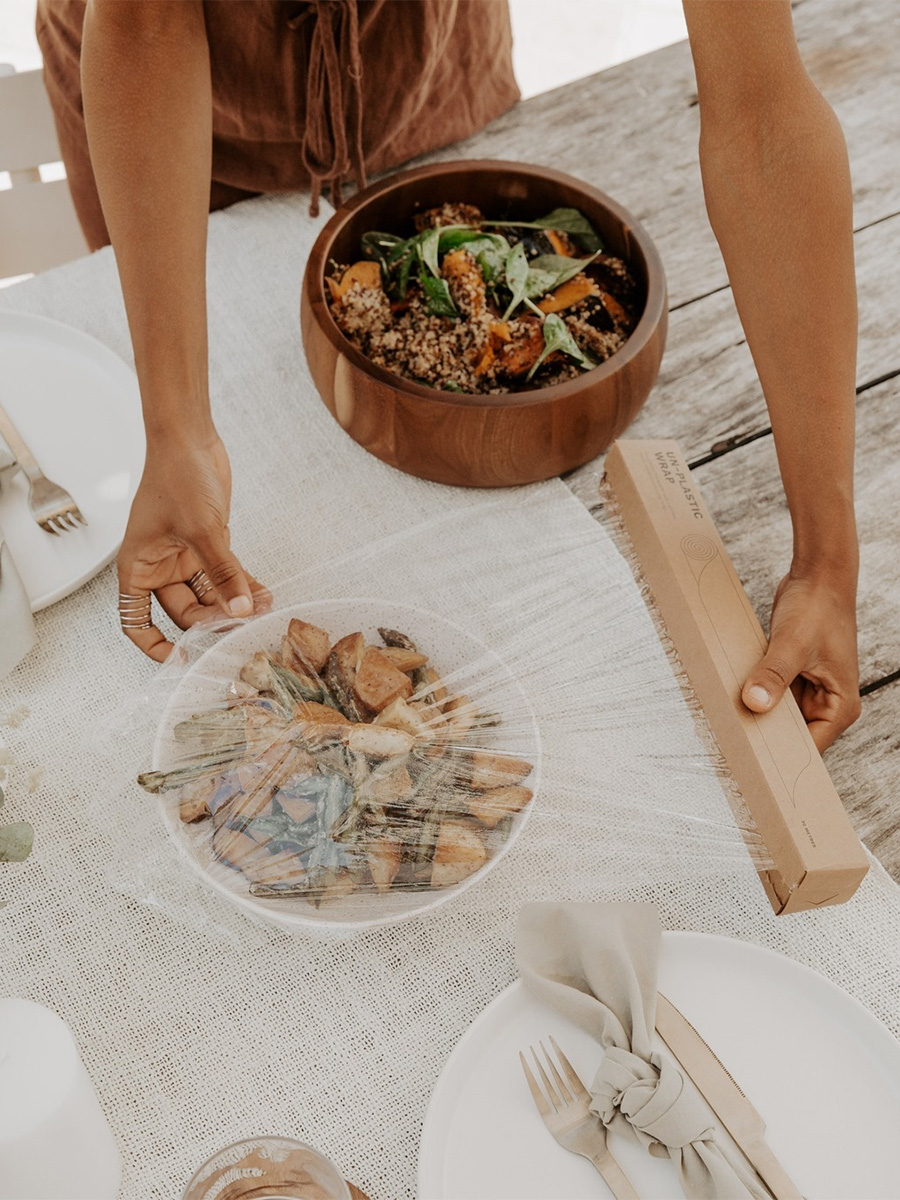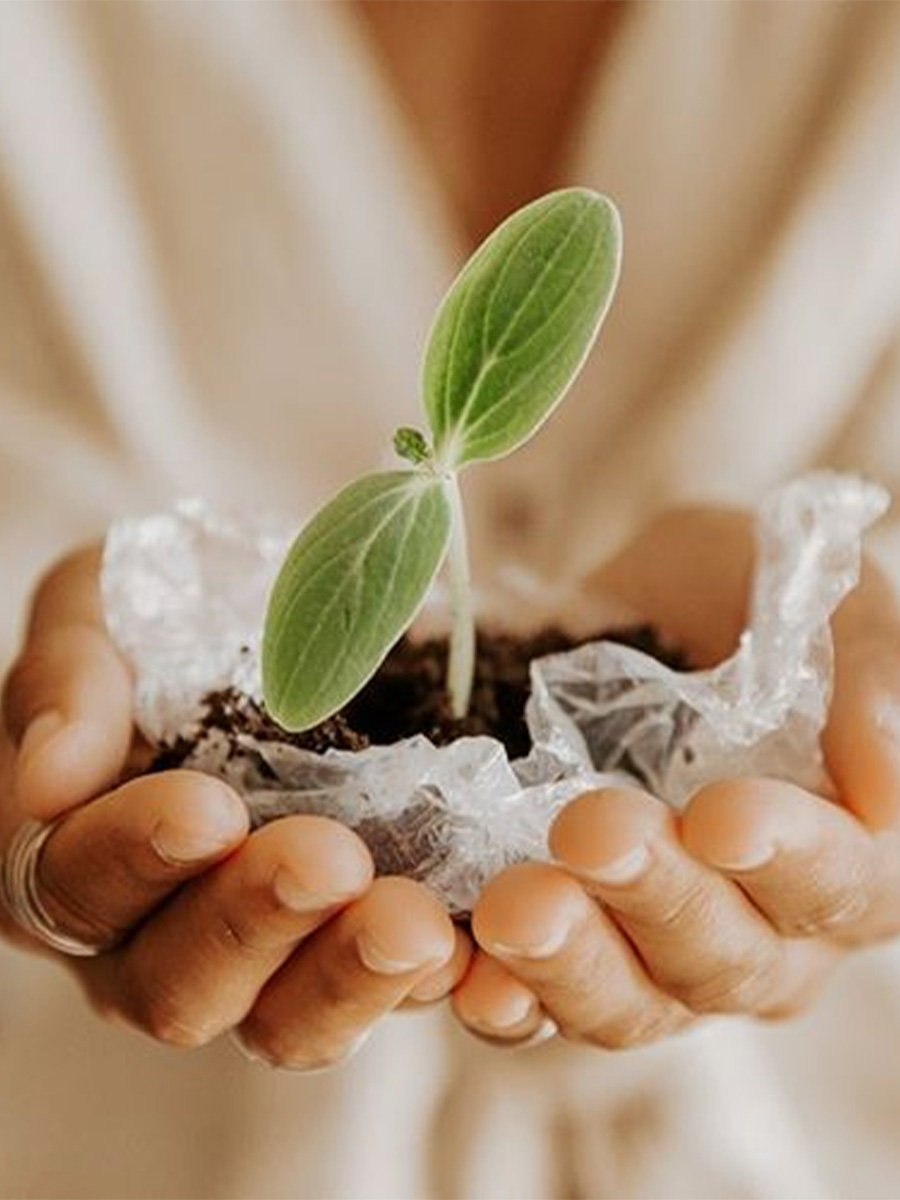 Photo credit: Seed & Sprout
So if you've got sustainable purchase options, consider backing it up with a carbon-neutral shipping option. 👋🏾
Visual commerce
A long-held challenge in managing an online store is the absence of a tactile, in-person experience.
Online a customer can't evaluate and hold a product in person as they would in a traditional retailer. This is where visual commerce comes into play.
The concept of visual commerce elevates the marketing experience beyond product photos and folds in user-generated content and product video galleries.
It is about enriching the customer experience with powerful visual content to drive stronger engagement.
According to marketing research, nearly two-thirds of people say they're visual learners. Additionally, content with relevant visuals gets 94 percent more views.
Handmade bath and body retailer Lush uses engaging video content and storytelling which is integrated with the product and its features for easy purchasing.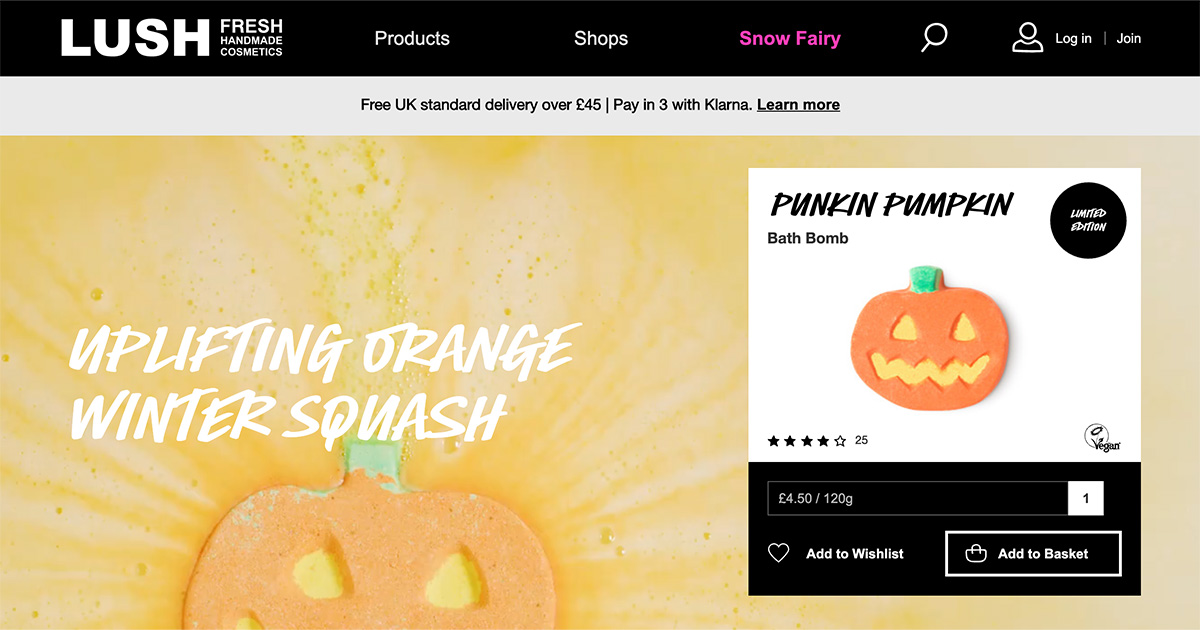 Source: Lush
Digital experiences and augmented reality
Adidas harnesses its digital capabilities to reimagine and elevate the customer experience.
Its London flagship store is a digital-first shopping experience boasting 100 digital touchpoints.
In-store customers can scan products, check stock levels of items they want, choose their size, and make a transaction—all through their innovative app.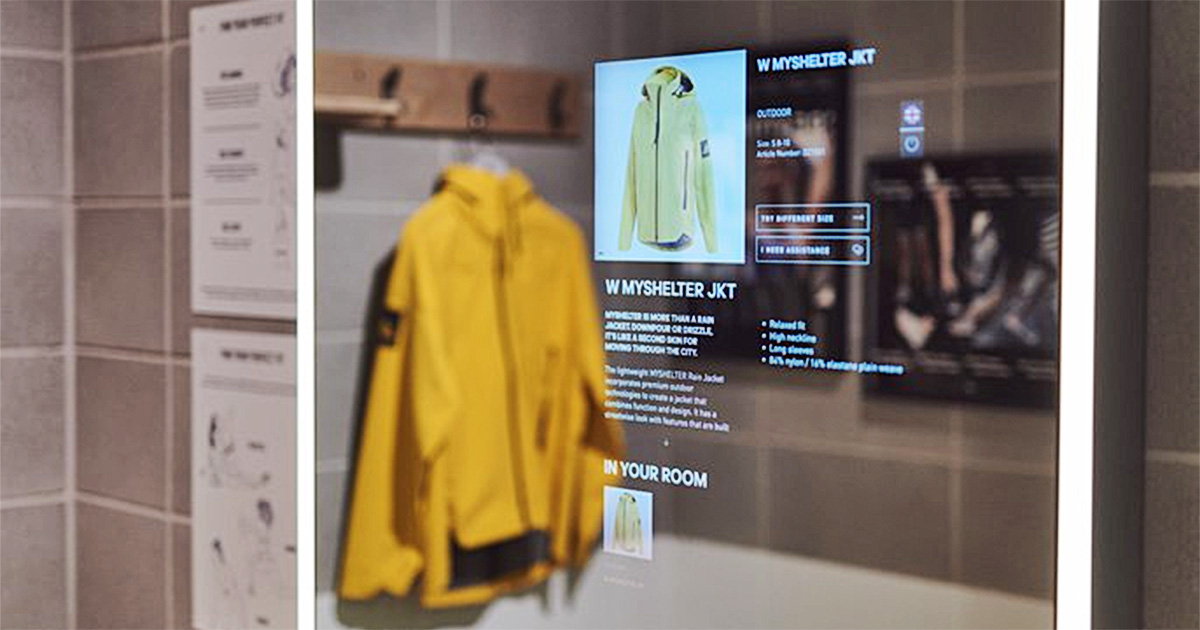 Photo credit: Adidas
Similarly, cosmetics powerhouse Sephora has adopted augmented reality (the use of layering digital components on reality) to enhance the customer's online shopping experience.
Sephora's 'visual artist' invites shoppers to try on hundreds of products through its app.
The app scans the customer's face allowing customers to pick and choose from a range of products to test and try on themself through the app.
Customers can try different shades and products as well as get step by step tutorials to apply the full look.
Some Sephora stores also have the 'virtual artist' technology for customers to try products virtually when in-store.
Video source: Sephora
Chatbots
When you don't have an in-person assistant to help you through the purchasing journey, the introduction of a chatbot can help to recreate part of the experience.
Research shows that 60 percent of customers like websites, apps, or chatbots to answer their simple inquiries. It's also a plus where there are quick response times.
Chatbots can offer customers product or service support, make recommendations, as well as complete purchases.
There are broadly two types of chatbots.
Rule-based chatbots operate on a set of rules and respond to specific commands. They work best if you expect simple queries around a narrow field.
Artificial intelligence (AI) chatbots however are trainable and can learn and improve communication with your customers.
AI chatbots can interpret a customer's language to understand and meet their needs.
Chatbots can be highly useful, however, they will also need to feel personal and human to be effective.
Measurement of your chatbot's performance will be key to its ongoing use and success. Access to quality analytics will help to evaluate its usefulness in benefitting your customers and continuing to support sales.
Beauty emporium Mecca Cosmetica offers customers the option of a live chat both with the in-store team as well as with the customer service team.
The experience looks and feels real, human, and personalized.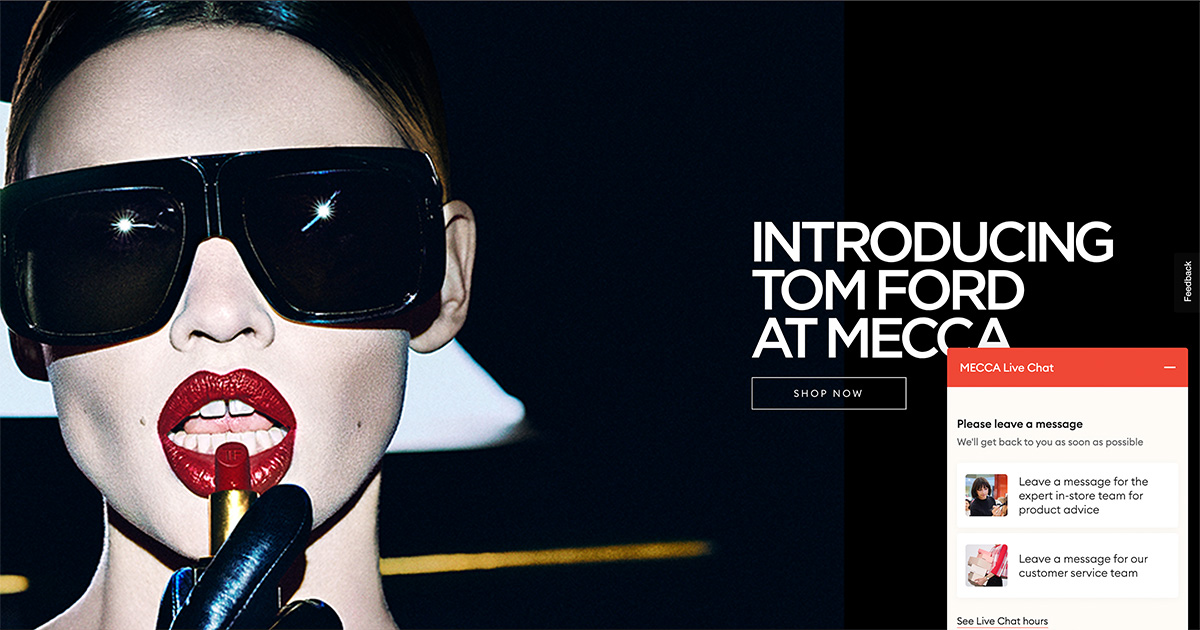 Source: Mecca Cosmetica
Social media and influencer marketing
Social media and online shopping is becoming increasingly integrated offering a seamless experience taking customers from content absorbers and creators to willing shoppers.
While social media marketing is relatively new, it's growing in popularity and relevance. And it allows you to measure its success through quantifiable metrics.
According to Instagram, 60 percent of its users say they find new products through them.
And one in three of the most viewed stories are from businesses.
A business account on Instagram can help you to gain quality metrics including real-time data on how your posts and content perform as well as tap insights into your audience and followers.
Given the strong levels of customer engagement through social media channels, it's worth considering expanding your capabilities through social media to strengthen customer engagement and support customer purchases.
With the recent addition of the shopping and checkout feature through Instagram, around 37 percent of people are making a purchase.
Additionally, social media influencing is growing in its sophistication and allows businesses to create meaningful partnership opportunities.
It also taps into one of our cognitive biases that we're often more likely to value word of mouth recommendations from friends, family, and someone we trust.
Influencers can endorse your brand, product, or service through paid partnerships or sponsorship opportunities by leveraging their audience base.
By collaborating and creating engaging and relevant content, social media influencing can be highly successful in supporting sales.
It will of course be important to partner with an influencer who aligns with your brand and values as well as their audience being of equal relevance to you.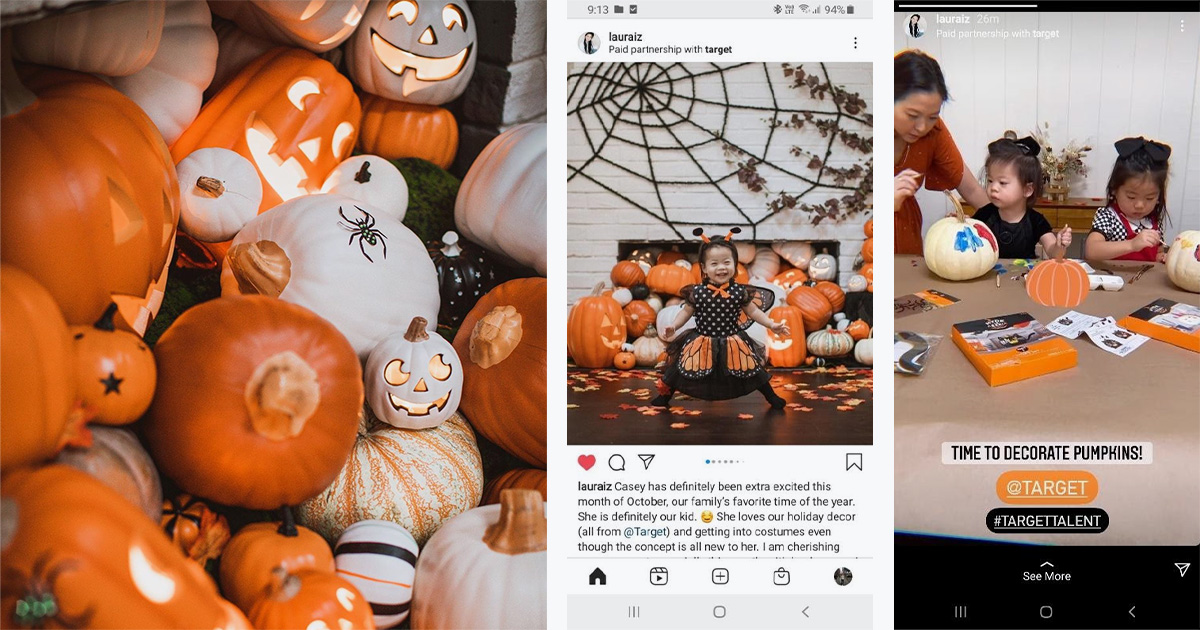 Source: @lauraiz
Pay your way
Online powerhouses like Amazon have set high standards around what customers can expect as part of a quality online shopping experience.
With countless digital wallet options available for customers to choose from, customers want payment options that are flexible and personalized.
You'll need to ensure customer payment needs and preferences are reflected in the options you offer.
Can you save the customer's billing and shipping details for a faster, more seamless experience?
Do you offer choice around digital payments including Apple Pay or Samsung Pay as well as 'Buy now, Pay Later' services?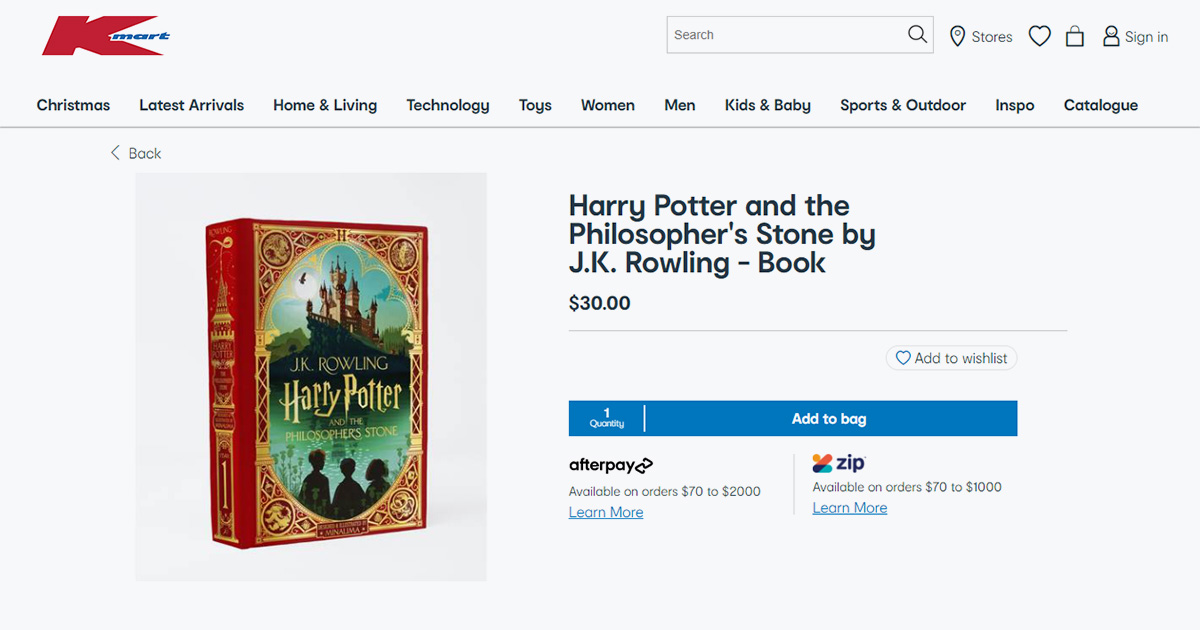 Source: Kmart
Stay with the trends
Hopefully, I've given you some food for thought around upcoming trends and how to harness them to elevate the online experience for your customers.
By knowing the hottest and latest in eCommerce trends, you can be at the forefront of what customers want, capturing not only their attention and share of wallet but also their loyalty.