August 16, 2023
Easy shipping and sipping: how Sendle and Tshikovi Tea House helps customers unwind
by Sendle Team
Tshikovi Tea House founders, Yvette Brown and her husband Sina-Ta, serve up a blend of traditional health aids and unorthodox concoctions that pay homage to influential Black women in culture.
It's not just tea they're selling, it's self-care. But who's got the back of those who help us relax? None other than Sendle. Sendle takes the burden of shipping off Yvette and Sina-Ta's shoulders so they too can unwind and destress alongside their customers.
Tshikovi Tea House believes that real luxury isn't just about fancy price tags. It's about the love and care poured into each and every package. That's why Sina-Ta and Yvette have found a kindred spirit in Sendle who share the same customer-first approach and passion for providing their community with moments of self-care.
Yvette and Sina-Ta spill the tea on their shipping strategy, sustainable tea drinking and ways to heal the body and soothe the soul with herbal blends.
Sendle's small biz quiz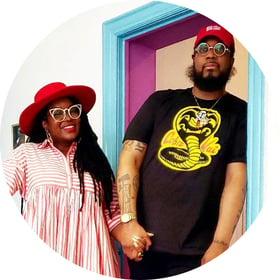 Yvette Natalie Brown & Sina-Ta Brown
What is your name, title within your business, and location?
Yvette & Sina-Ta | Owners | Phillipsburg, New Jersey
Business
What's your origin story?
Yvette: My name is Yvette Natalie Brown and I am the owner of Tshikovi TeaHouse along with my husband Sina-Ta Brown.
The name Tshikovi is derived from both my parents' names - my mother holds the "Tshi" and my father owns the name "Kovi".
I started the business in 2019, right before the pandemic. I come from a long line of women who are into herbal healing and holistic health - my mother, my aunts, my grandmother - so tea was something that came naturally to me. People would always ask me what's a good herb for this or a good tea for this, and I would always have the answer.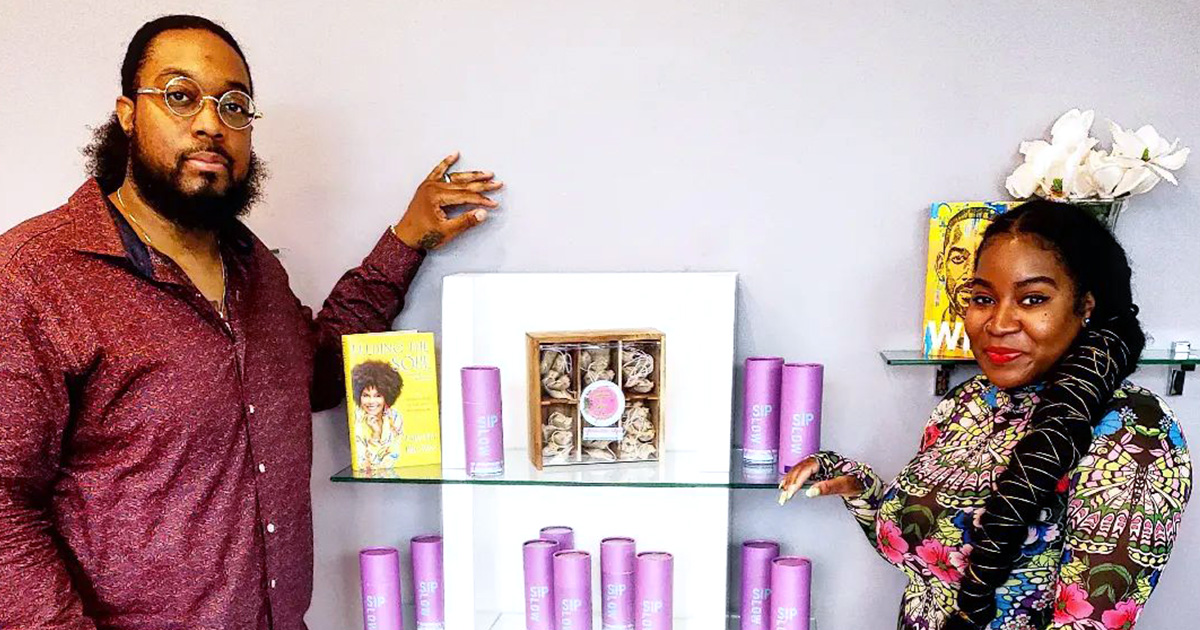 Image source: Tshikovi Tea House
What are 3 words to describe Tshikovi Tea House?
Yvette: Impactful, creative and forward thinking.
Sina-Ta: Love, community and Black.
What is your process of creating and naming a tea blend?
Yvette: I always start with the inspiration behind the blend. For example, if I'm trying to create a tea blend for my mother, who is a fashion designer and a very creative being, I want to create something that promotes creativity and provides mental clarity. I then research different herbs that aid with this, experiment with combinations that offer the best taste. I will also ask the person for whom the tea is inspired about their favorite flavors. My mother loves coconut and vanilla, so I incorporate those elements into her tea.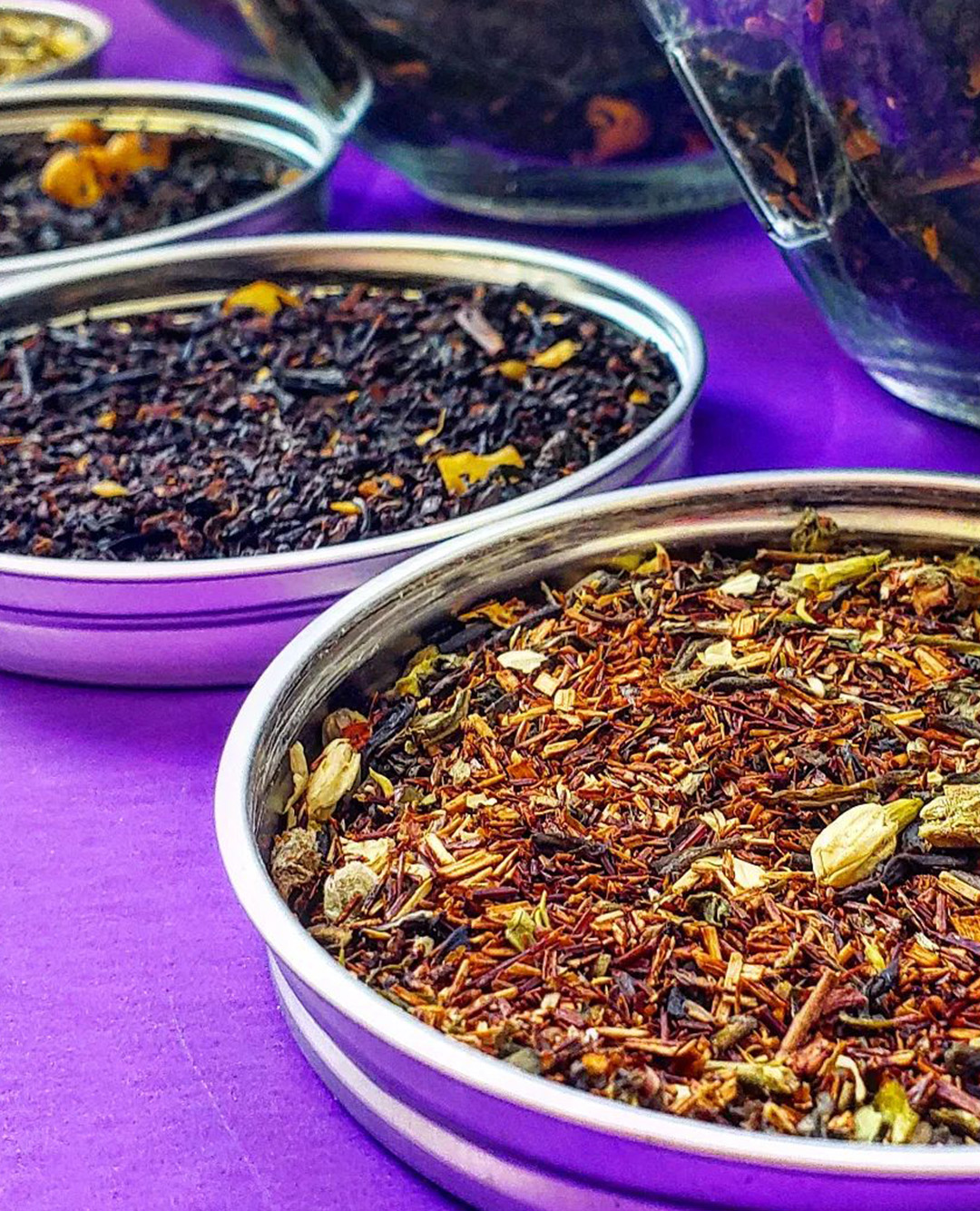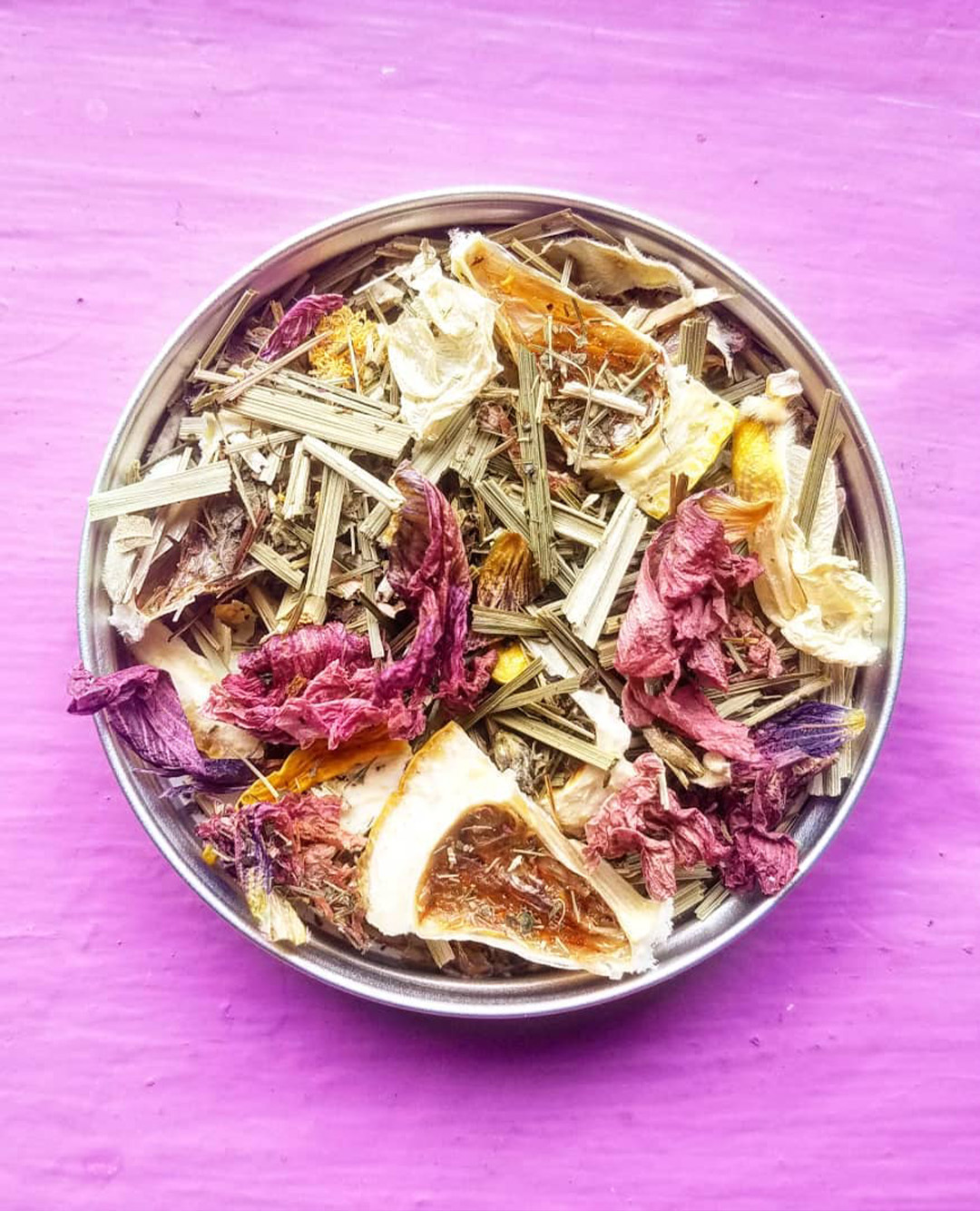 Image source: Tshikovi Tea House
How do you educate your customers about the added value of luxury or high-end tea?
Yvette: I enjoy educating customers about all aspects of tea, especially when it comes to loose leaf tea, as it may be a relatively new concept for people used to tea bags. With loose leaf tea, you get the whole tea leaf instead of fragmented particles. This enhances the potency and flavor of the tea. Unlike tea bags that often sit on supermarket shelves for extended periods, loose leaf tea maintains its freshness for longer.
There's something luxurious about loose leaf tea. Luxury doesn't necessarily equate to high prices, but rather the care, time, thought, effort, and health benefits that go into every package we create.
Why Sendle stood out as the small biz shipping solution
We discovered Sendle through a small business Facebook group where various business owners were comparing shipping carriers. Sendle caught our attention as it was recommended by several members and at the time, we were searching for a solution to streamline our business operations, particularly in terms of shipping and logistics.
Previously, we followed a tiring process of receiving orders, going to the post office, and paying for postage, which demanded multiple steps from us to ensure our customers received their shipments.
As our business grew and we started receiving larger orders from corporations, we knew we couldn't afford to settle for anything less than a smooth and seamless shipping solution. That's when Sendle entered the picture.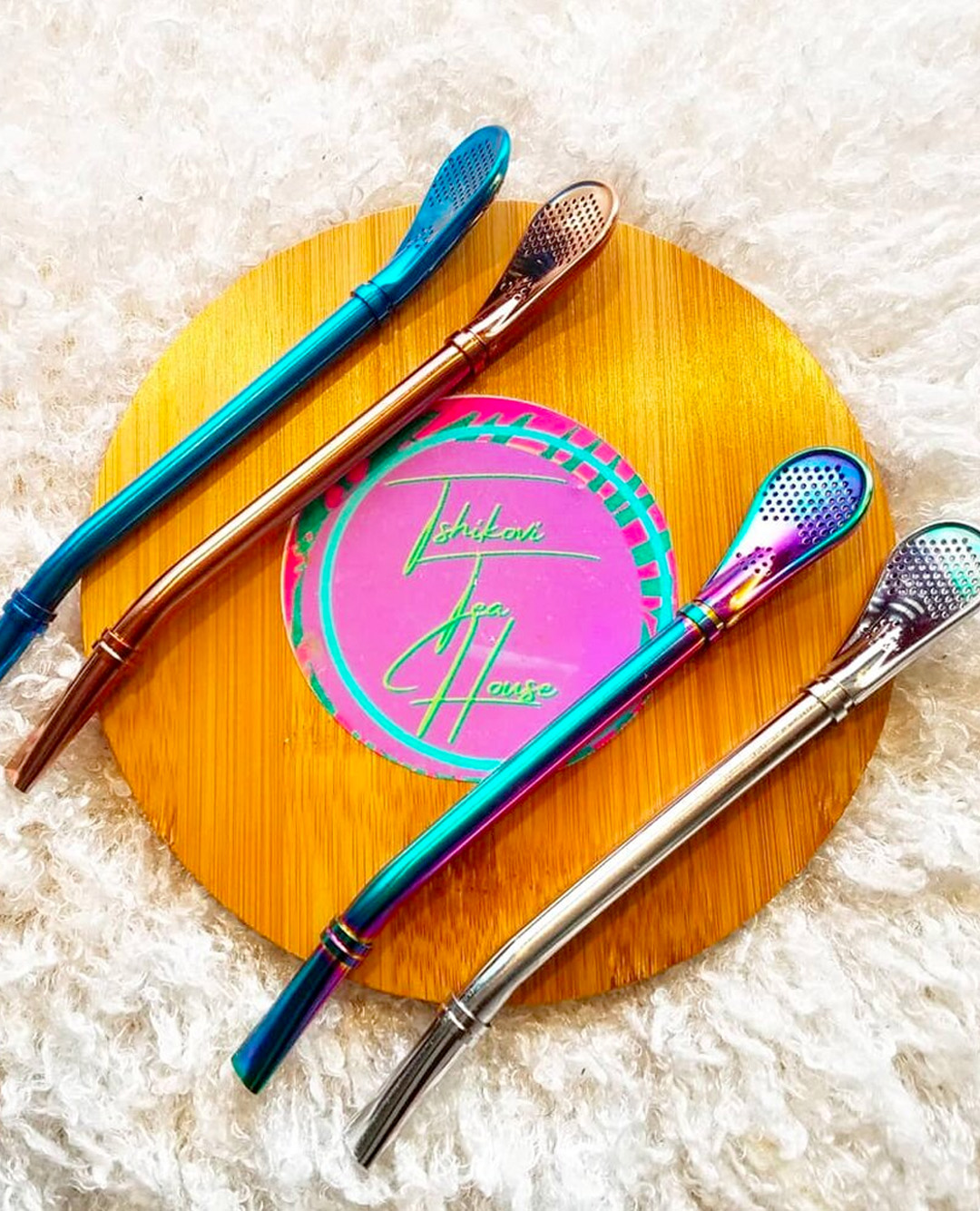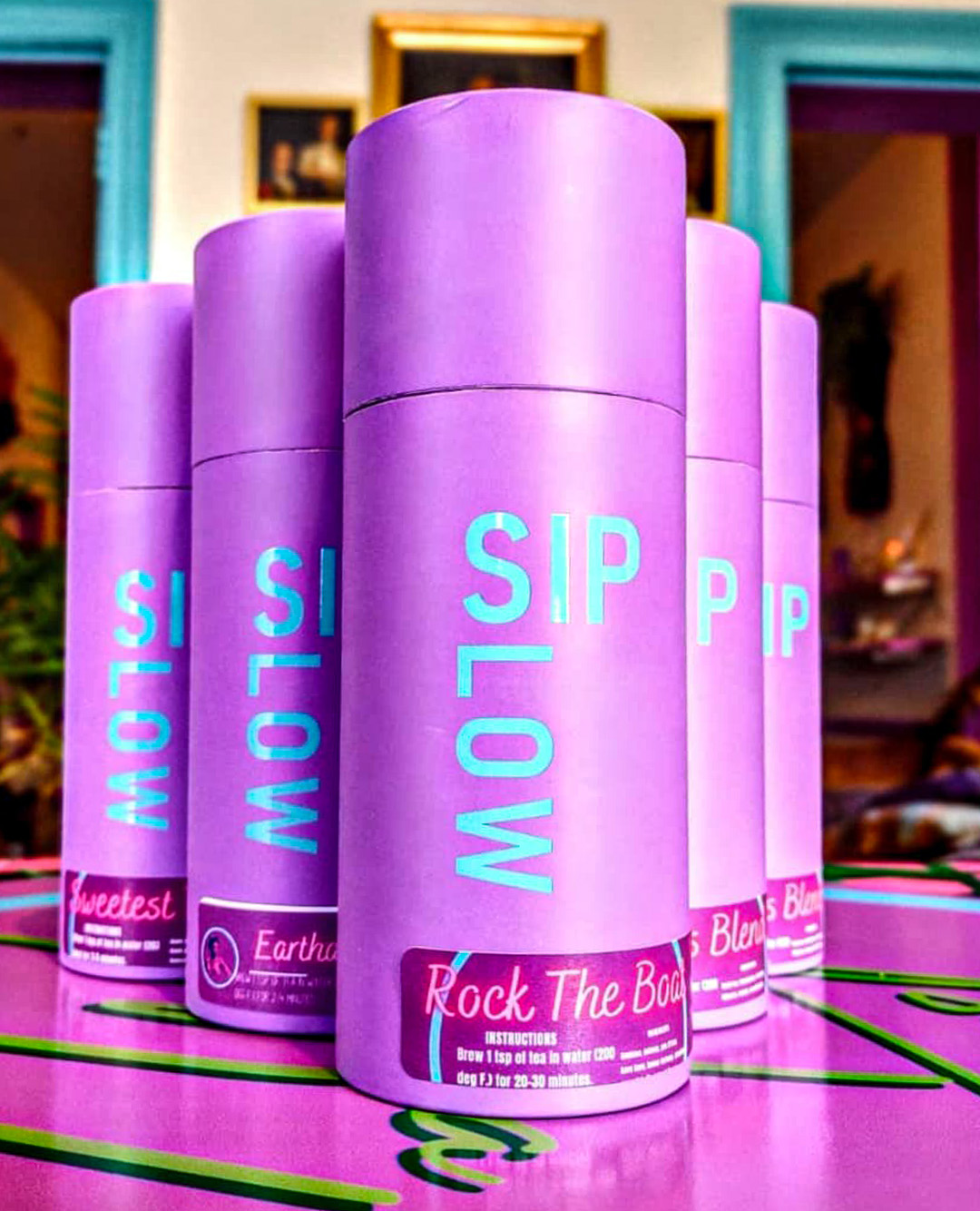 Image source: Tshikovi Tea House
Easy, breezy pickups for busy parents and business owners
With Sendle's door-pick ups everything became so much easier.
As parents, we had very limited time to squeeze in visits to the post office amidst parenting responsibilities and running the business.
There were instances when we would rush to the post office and return only to find that we missed potential customers who had visited our store.
Door pick-ups mean we no longer have to make these trips and can dedicate more time and energy to serving both our eCommerce and physical store customers. With Sendle's dashboard, we can streamline our online store logistics, generate labels, obtain tracking numbers and schedule deliveries.
Sendle has relieved us of the burden of shipping, allowing us to concentrate on growing our business. This freedom has opened up exciting possibilities for us, including the upcoming opening of another location and the rebranding of our business.
Where are you in your sustainability journey?
We prioritize sourcing tea from honest growers which means we have relationships with the suppliers of our herbs and tea leaves, and know exactly where our ingredients come from and that they are ethically sourced. Moving forward, we want to create more in-house sources and educate our community about growing our own herbs.
Finding sustainable packaging that aligned with our branding was a challenge. Many sustainable options have a similar appearance, and since we use vibrant colors in our branding, we had to do a lot of research to find a provider who could accommodate both our sustainability goals and our desired look. We finally found one and have now replaced our signature plastic purple jars with cardboard vials, canisters, and pouches.
To further encourage sustainability, we offer a $5 discount to returning customers who bring back their canisters for refills.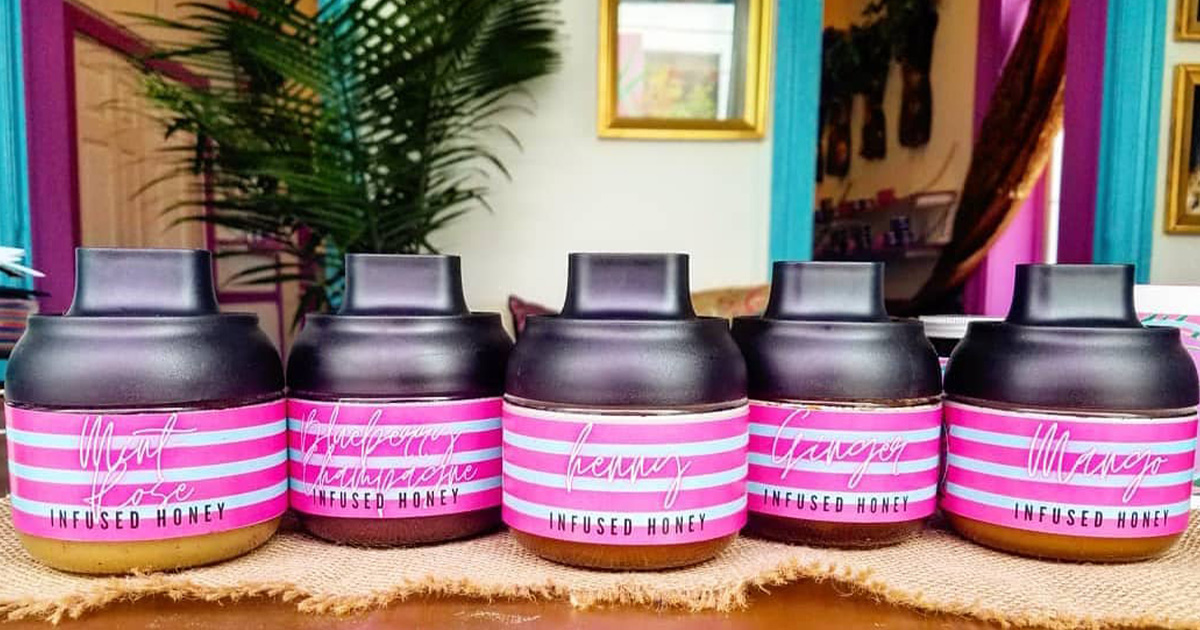 Image source: Tshikovi Tea House
Anything else you love about Sendle?
I appreciate how Sendle focuses on their small businesses community. For example, with this case study…. Sendle takes the time to get to know their customers and goes the extra mile by giving shoutouts on social media.
As a small and Black-owned business, this instills a sense of loyalty and shows us that the business we have chosen genuinely cares about our success.
What is your best selling product?
Sina-Ta: We have two popular blends. The Zaura blend, named after our energetic daughter, is a mix of yerba mate, peppermint, and green tea, and is designed to boost energy.
Our Ileta's blend, named after my mother who struggled with lupus and muscle pain, is known for its anti-inflammatory properties and is particularly beneficial for arthritis.
If you could have tea with anyone, who would it be and why?
Yvette and Sina-Ta: We want to have a whole tea party with everyone we have named a tea after, whether they are present or not…Michelangelo, Tyler Perry, Oprah, Nina Simone, the list goes on.