July 19, 2023
Why The WOD Life has 150,000 reasons to love Sendle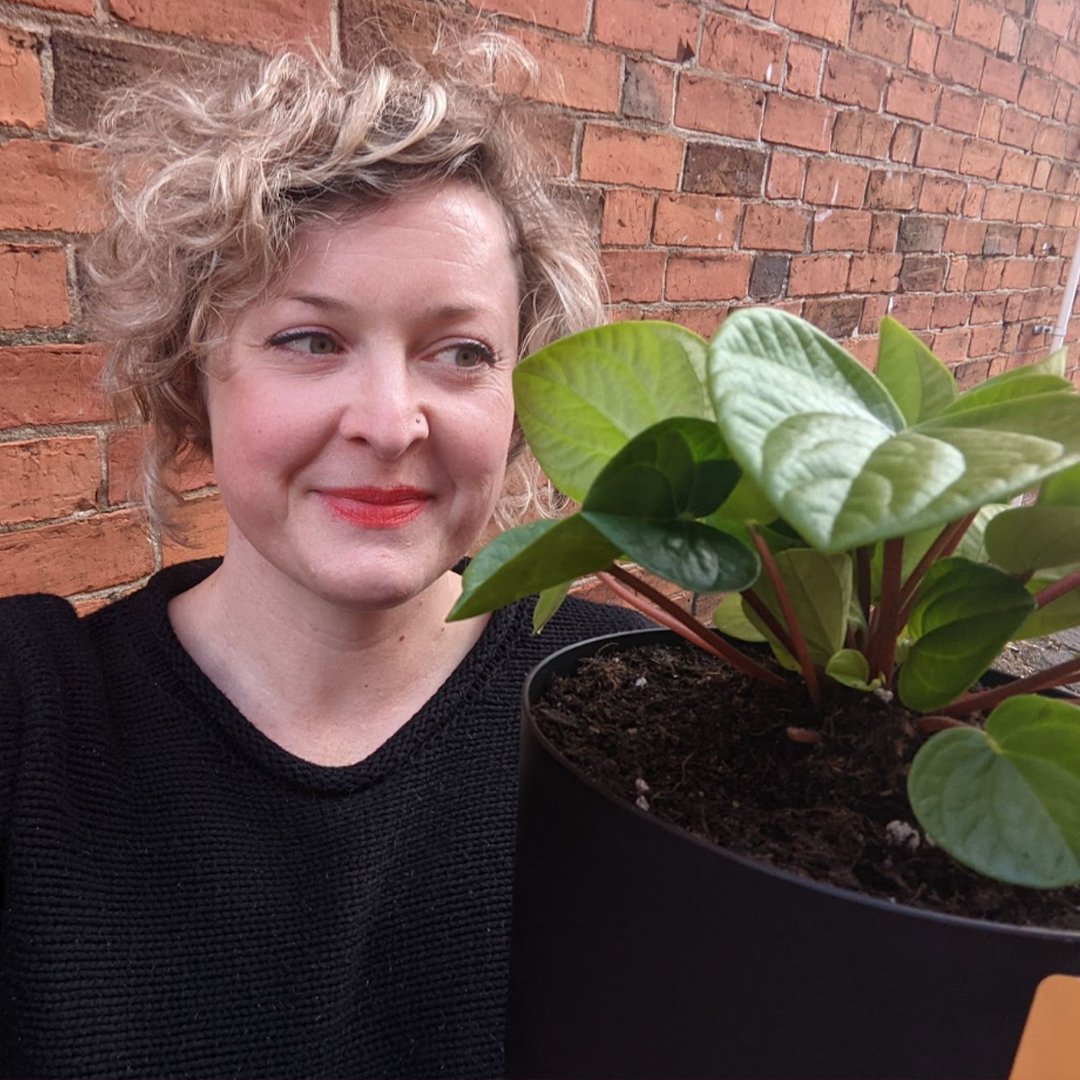 by Alissa Holder
It started with a single super-fast skipping rope 10 years ago. Here's how it's going now (with a bit of help from Sendle savings).

TL;DR (too long; didn't read)
Ben and Andy just wanted a faster skipping rope each to up their crossfit game.
The WOD Life was born out of this need for crossfit athletes to have better access to products (mostly from the US) that'd help them compete at a higher level.
They employ 20 people in their 3,000m2 warehouse, mostly from the local Adelaide fitness community, and the team grows to 40 during peak periods.
Price hikes and simple integration with ShipStation made moving most of their shipping volume to Sendle a no-brainer.
Thanks to Sendle's amazing rates, The WOD Life expects to save $1 per label and $150,000 in a year on shipping – that's money they can invest back into developing more products to help the community discover what they're capable of.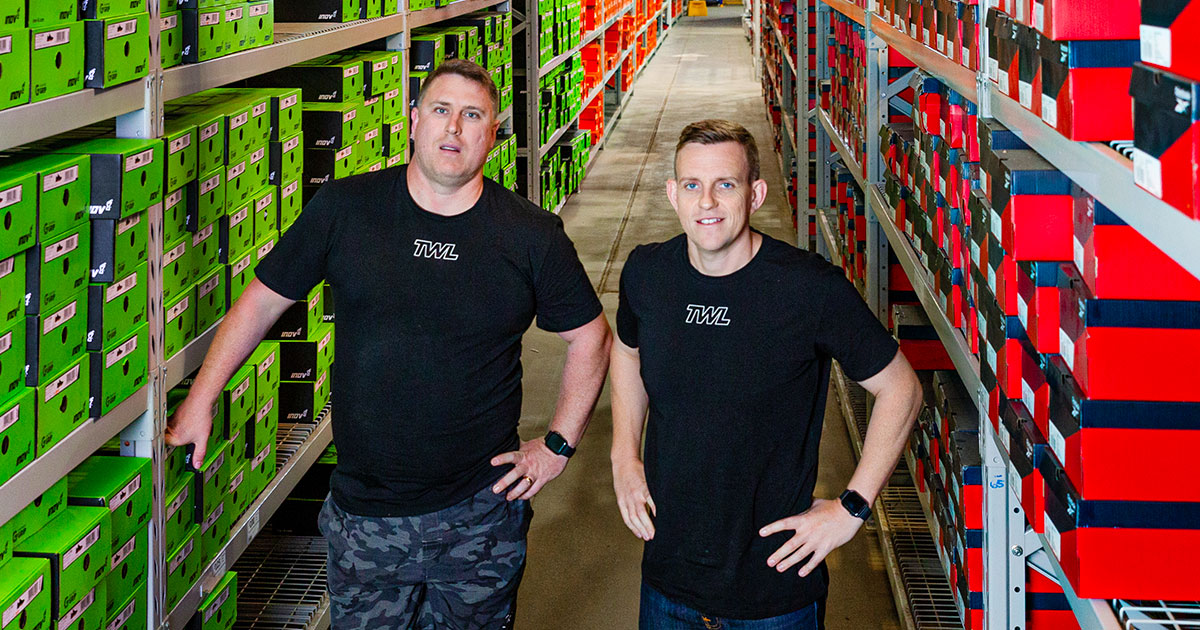 Ben & Andy, founders of The WOD Life
It was 2013, and Ben and his school mate Andy just wanted a faster skipping rope each to shave vital seconds off their WOD (workout of the day) at the local crossfit gym. But eCommerce wasn't that strong in Australia back then, so they spoke to a US company who was happy to sell them 50 skipping ropes, minimum. They each found 23 friends to sell a rope to (Andy was better at this bit), and when they sold them all they wondered if there might be other products they could bring in to help athletes compete with one another, and at a higher level.

Ten years (and many skipping ropes) later, Andy and Ben have ditched their old day jobs, and The WOD Life is their full-time gig. It's all about sourcing, creating and stocking products to help athletes, crossfit devotees and home gym lovers discover what they're capable of (in fact, that's their mantra and motto).

We spoke to co-founder Ben Dineen about why they'd rather be a challenger brand than the guy "holding the ball", and how partnering with Sendle for exceptionally priced shipping means cash injected back into the business, thrilled accountants and a very happy fitness community.
Discovering what you're capable of
The WOD Life (TWL for short) is a destination to help you discover what you're capable of. Providing everyone – from the beginner signing up to the gym to the athlete throwing down in their next competition – with high quality products, expert advice and motivation all in one place.

Their focus is always on what the community wants. Their customers push products to the limit.

"They're tough on the equipment, doing handstands, testing their strength and the strength of the gear. This has pushed us to develop robust, great value products that'll last through the toughest workouts."

"And all because Andy and I just wanted a skipping rope each."
A side lunge into small business
The WOD Life really did start as a side gig. Before TWL, Ben worked in politics and Andy was in finance. They went to school together, lost touch for many years and then found themselves at the same crossfit gym and wanting a superfast skipping rope to get through the "WOD" (workout of the day) as quickly as possible.

Crossfit is really competitive, it's all about how quickly you can complete the WOD – a challenge posted daily that's usually a mix of weightlifting and cardio.

"Things like the fastest skipping rope, really sticky finger tape, or a knee sleeve that can take a beating can make all the difference. If you see someone getting through their workout faster, you'll want the product they're using too. It's all about the competitive advantage."
"Crossfit, as a sport, has always been strong in the US, but less so in Australia. So we found a supplier of a great RPM skipping rope, but they didn't want to ship just two ropes to Australia. So we bought 50 and sold them all. Then we wondered what else we might bring in."

And so, The WOD Life was born.

They quickly went from a spare room full of stock, and then the hallway too, and then Ben's car. By 2015 they were ready to go full time with TWL.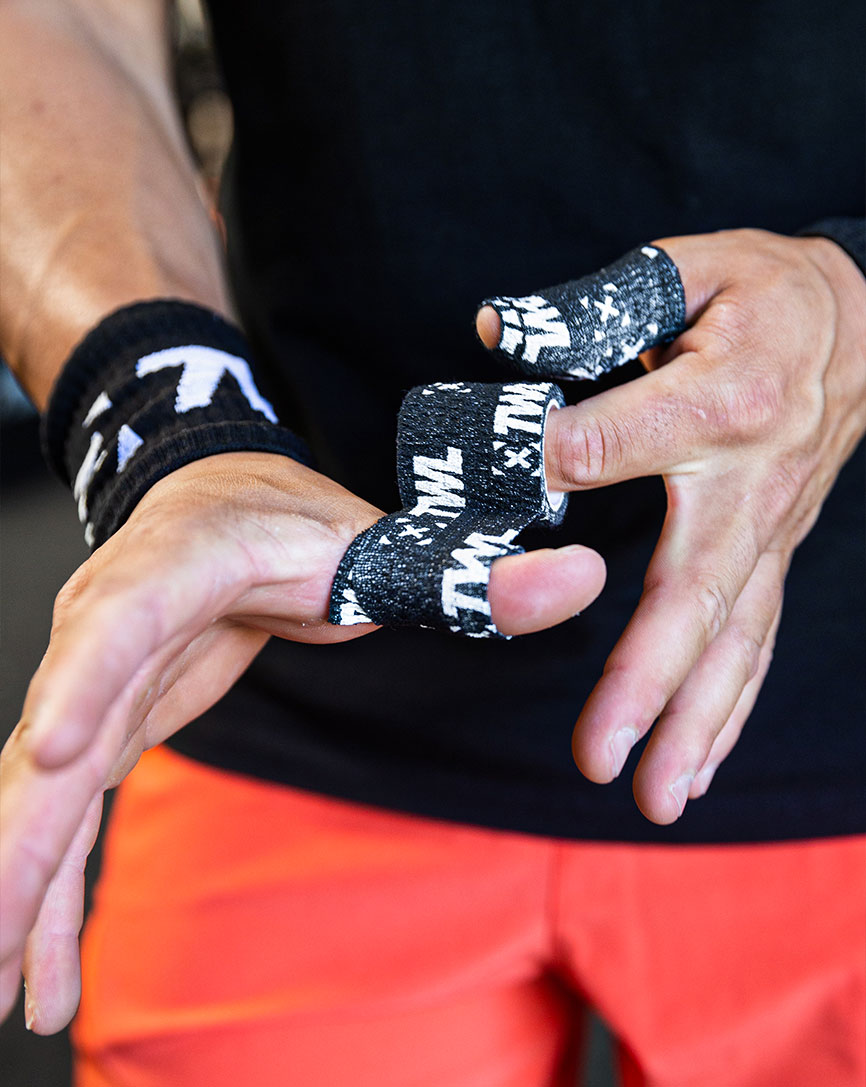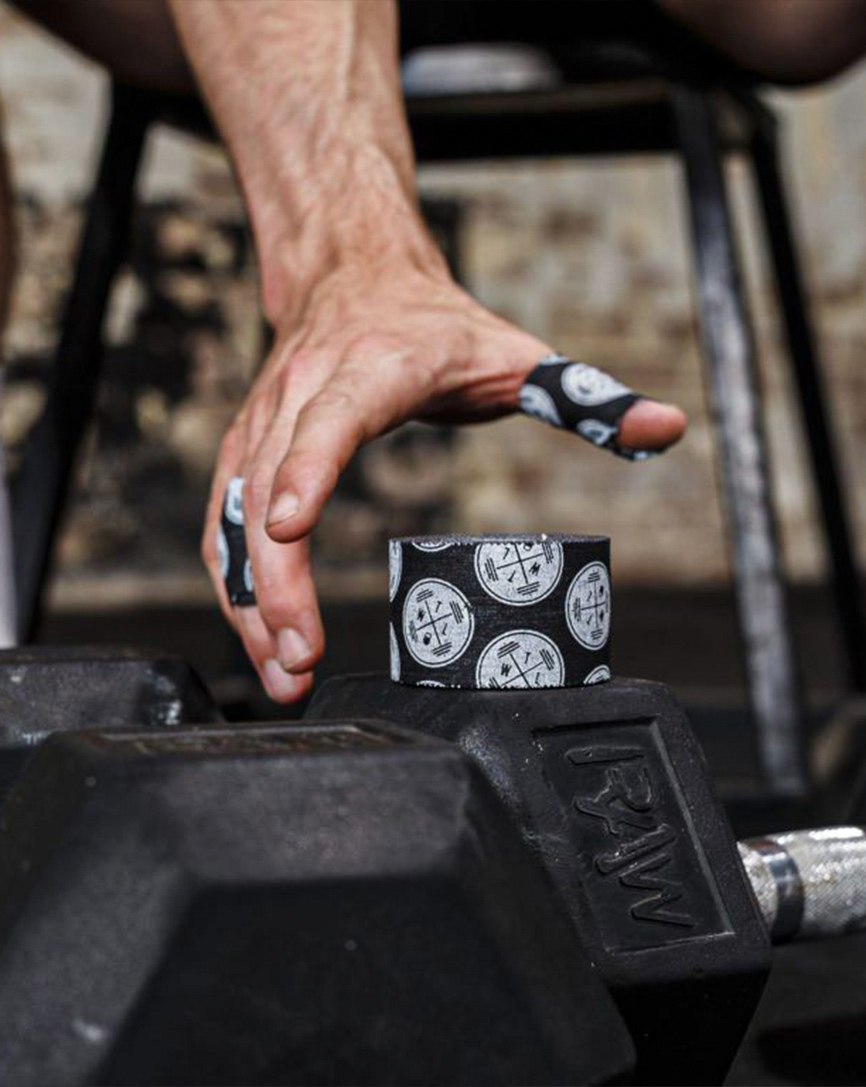 Power finger tape, is a bit of a cart filler at $11 for a roll of tape. Especially if you're trying to hit the $149 minimum for free shipping. But, Ben says it's actually got a bit of a cult following, "it's really good and sticky!"
Sticking with great customer experiences
50 skipping ropes and six-months later, the guys launched The WOD Life website with a handful of products.

"The first customer was a guy from Tasmania, who found the website thanks to organic on Facebook and Instagram. We were so thrilled to get that first order we included a handwritten note to say thanks for being our very first customer."

Years and many orders later, they don't add a handwritten note in with every order, but they still personalise.

"But we do love to add stickers, flyers and vouchers – things that'll make the experience of getting an order great. We pride themselves on quick orders, packing fast, and keeping stock on hand." was tricky as the machines needed to be imported from overseas and took a long time to arrive. It resulted in a lot of stressful times and reactive decisions.
Competing during a pandemic
It hasn't always been smooth sailing. COVID was a tough time for the community, as well as the business.

"From a business point-of-view, it was a tumultuous time. It was difficult to keep up with orders while social distancing in the warehouse, and the broader community was suffering with job losses and gym closures."

They created roles for personal trainers and athletes wherever they could. The overseas supply chain ground to a halt, and customers were frustrated by long wait times, but ultimately this was a time that saw the crossfit community band together.

"Home-based workouts became all the rage. We started a home workout competition with Competition Corner. It was the largest competition either business had ever run, with over 5,000 people competing daily, from all over the world. It galvanised the community, got people talking, competing again and communicating about something they love – all at a difficult time."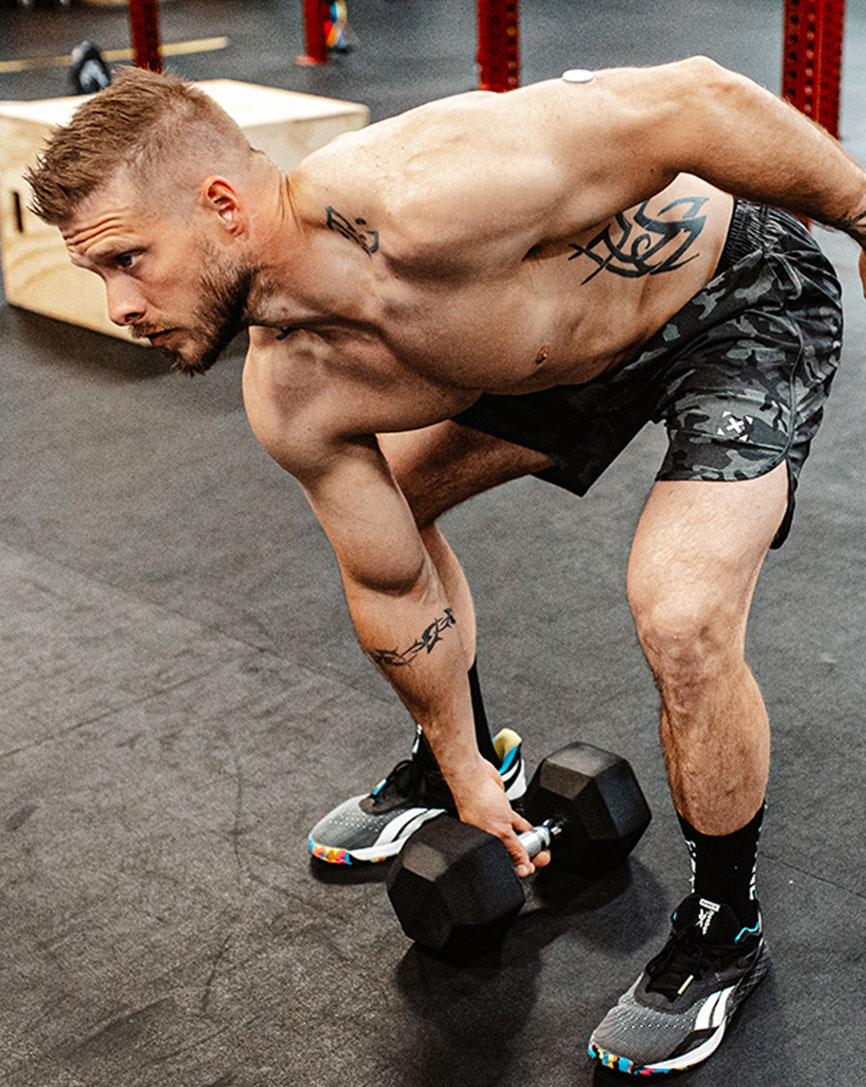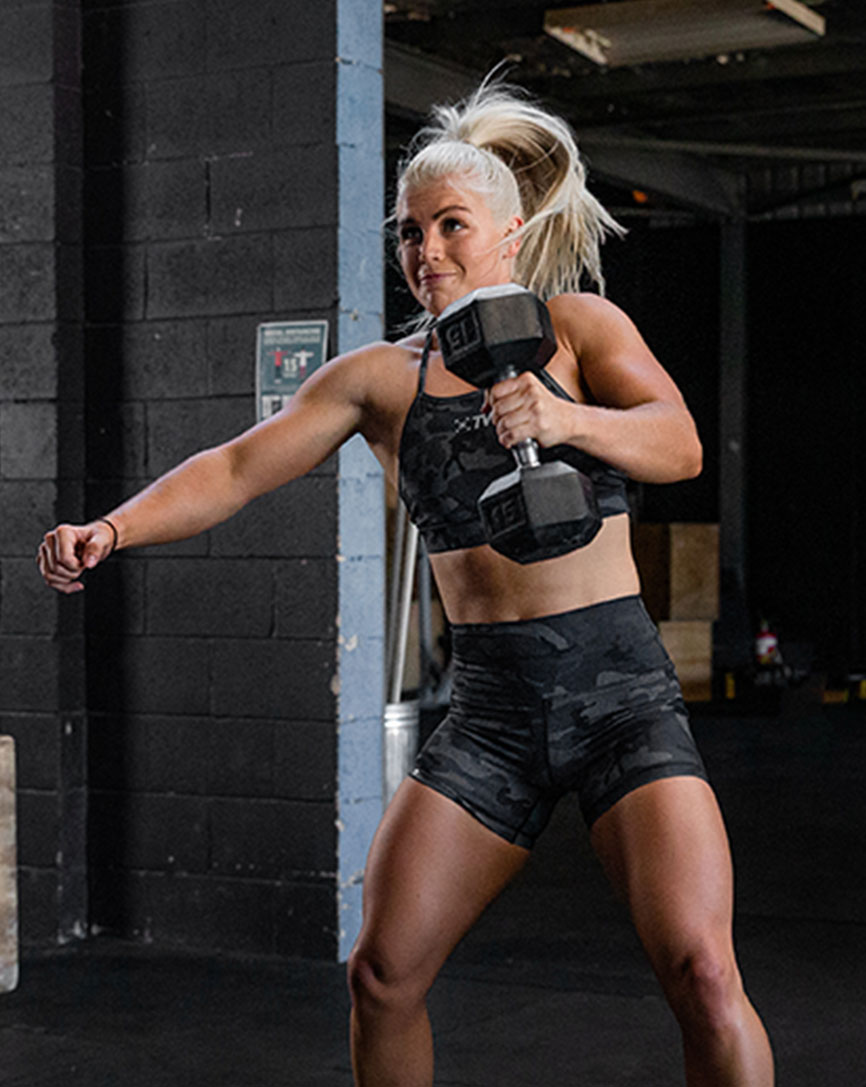 No more incorrect orders (they're almost as bad as burpees)
"Before integrating Sendle with ShipStation, about a year ago, we found some orders were going out wrong. But, with ShipStation we can scan the product to make sure it matches the order, and massively cut down on inaccuracy. The integration means we can always see where Sendle wins on price."

They love that, whether it's someone's first day or 300th day on the packing table, they have confidence that orders are going out right, and shipping is the right price.

"With ShipStation, we get live quotes in the warehouse. The warehouse 2IC will check that the shipping is the best value before we print labels. Sometimes it's more expensive to ship with Sendle, but for the majority, to central areas, Sendle is really competitive."
150,000 reasons to love Sendle
Ben says "price hikes and easy integration!" pushed them to try Sendle. And it was all about finding savings, rather than hiking prices and putting cost pressure onto the community.

"You can't always easily make money, but you can save money. We'd always just accepted that Australia Post and Toll were giving us the best available rates."

"So, I've got 150,000 reasons to love Sendle. Because that's about how much we can save in a year by shipping with Sendle – it's about $1 cheaper per label or consignment. My accountant just about fell off their chair."
With those savings they can invest in team, equipment, stock, product, and ultimately back into the business.

"It's a significant saving for us that we didn't even realise was there. We'd look at expenses and wonder where to save. We really didn't want to put prices up and pass the pressure on to customers. The solution was staring us in the face. Just that small change to Sendle means we're so much better off."
Loving the challenge and chasing the ball
Ben says, "a destination to help you discover what you're capable of" is The WOD Life's mantra and motto.

"We like to act local and think global. Millions of people will see our products, including bigger brands. In the grand scheme of things we're small (compared with competitors like Rebel), but we like to bring the fight and meet them at their standard or better."

"I'd rather be the guy chasing it than the guy holding the ball who can't find anywhere to go. We like being the little guy, the underdog. There are brands similar to us overseas, and they can't believe we're able to do what we do based on our size. We're really doing the best we can with what we've got."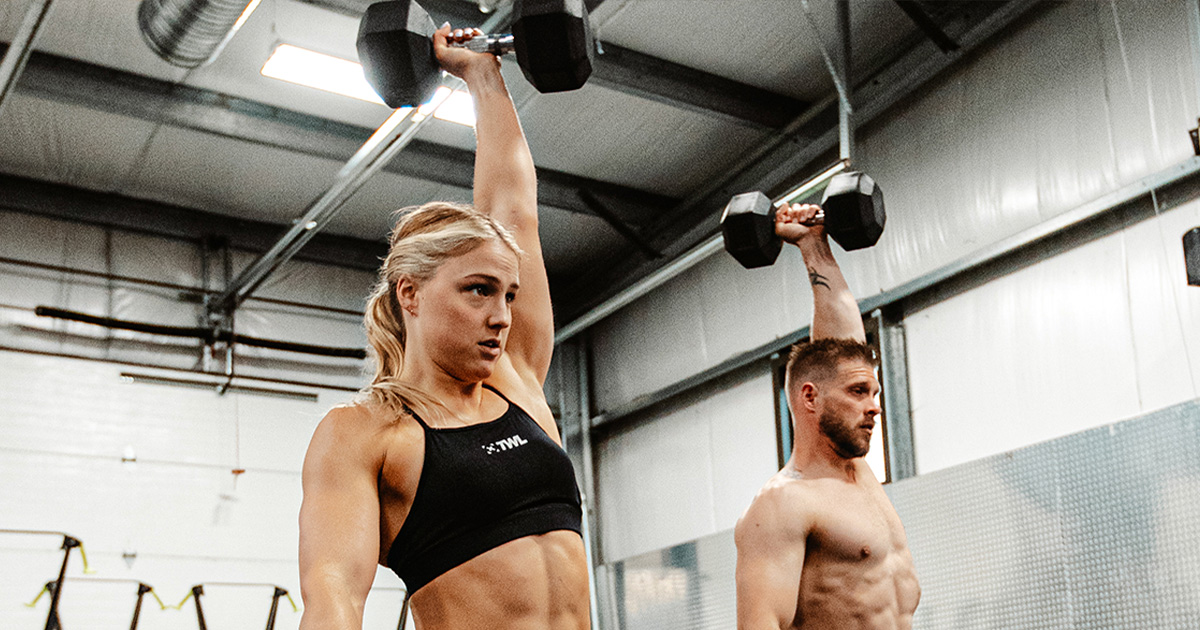 Sticking with the strategy of offering great gear
What's next for Ben, Andy and The WOD Life team?

"There's a brand we love, called Nobull, who've been in the US for 10 years. They don't have great distribution in Australia or New Zealand, so we plan to bring them in. They're just like TWL in loving the community, really well aligned with our brand and values."

And, because US stock can be a bit expensive, they'll continue to create products themselves wherever we can.

"With the economy in flux, whatever we can do to make the best products affordable is a good thing. Fitness is discretionary, but people will always do sport and train. I'm confident that if we continue to offer value, people will continue to love and support TWL."