January 5, 2022
Rubadub seasoning: sustainable, spice and all things nice (for you and the earth)
by Laura Woods
There's a lot more to food than just the taste. Food allows us to connect with others and strengthen bonds with our loved ones. Food helps foster appreciation of different cultures and transports us around the world – no passport or travel required. And now, thanks to Rubadub, the food we cook can help strengthen local communities and protect native flora and fauna.
Rubadub is a lot of things: a supporter of sustainable supply chains, a promoter of endangered wildlife projects and a member of the Australian Network for Plant Conservation.
But first and foremost, Rubadub is a very tasty all-purpose seasoning.
Started in Sydney by Habib Trad, a self-confessed 'seasoned lover of Aussie wildlife', Rubadub makes seasoning that tastes good but feels good too. That is, knowing the seasoning is sourced from sustainable farms, grown locally and uses no artificial nasties.
We catch up with Habib to chat about cooking with a conscience and how, when it comes to sustainability, he's putting his money where his mouth is.
Sendle's small biz quiz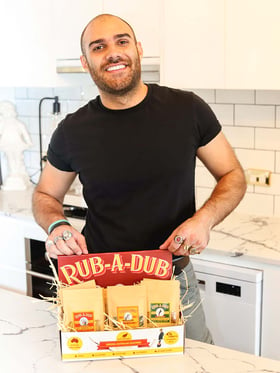 Habib Trad
Name, title, and location
Habib Trad | Founder | Sydney, Australia
Business
How would you describe your business in a nutshell? And, what about in just three words?
Rubadub seasoning is the secret ingredient that gives everyday Australian food that ZAP by using unique flavours from native ingredients! It tastes good and feels even better knowing you're helping the preservation of Australian native wildlife.
It's hard to describe it in three words as it's quite diverse for a seasoning. But if I had to state the three main branches of Rubadub it would be:
Everyday cooking
Australian native food
Wildlife care and conservation.
Did you always want to start a business or was starting Rubadub more of a spontaneous decision?
I've always been entrepreneurial. When I was five, I would sell the donuts my mum packed for my lunch to friends at school and use the money to buy lollies from the canteen. Unfortunately, my very first business didn't last very long and got me grounded. How donuts turned into seasonings I have no idea.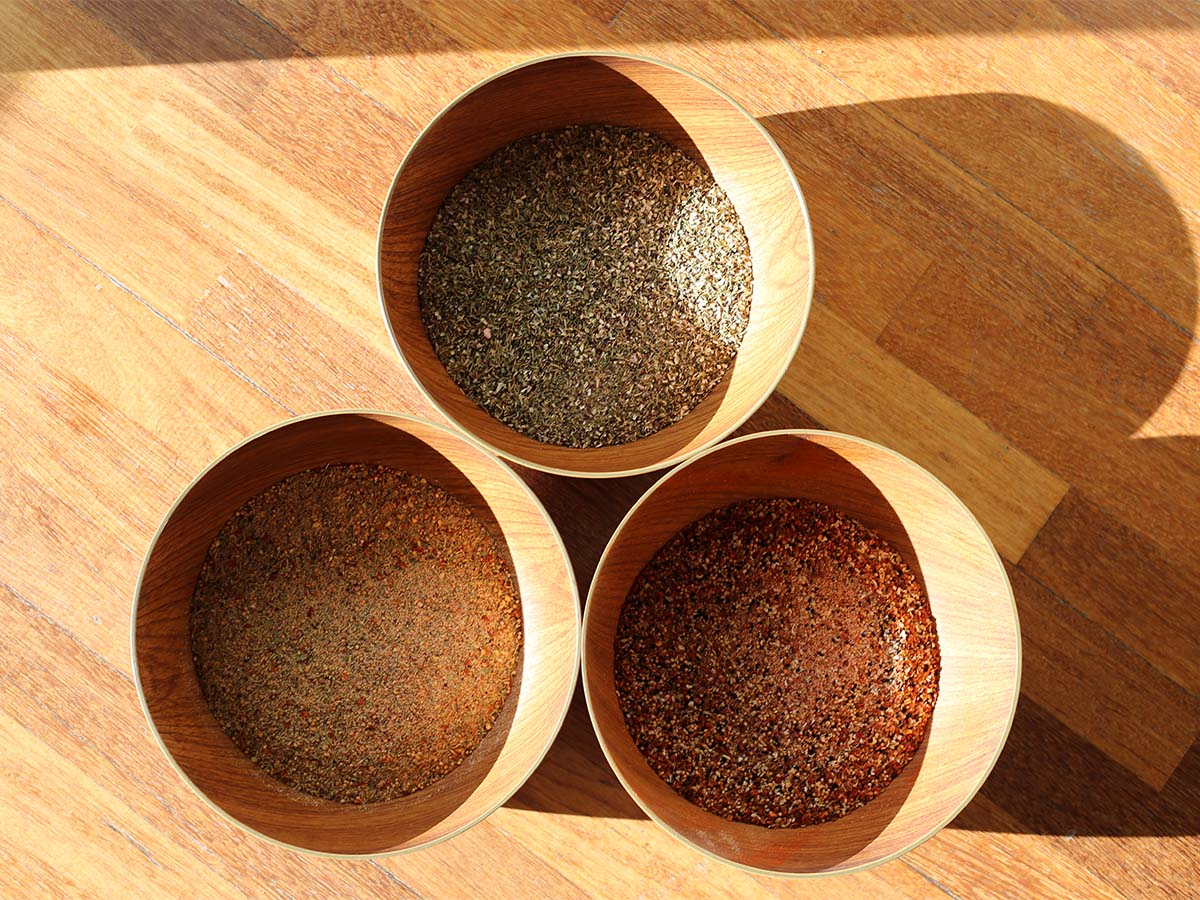 All your native ingredients are sourced from sustainable farms. Why is it so important to use native ingredients in our cooking?
This is one of the most important aspects of Rubadub – our support for businesses that care about doing the right thing. Native ingredients are sustainable in themselves by existing naturally on the same land we live on. They have evolved over time to adapt to our climate, our soil, and form a friendship with other native wildlife.
For centuries, cultures around the world used these ingredients to create traditional dishes that are still prepared today. I think it's important to use native ingredients when cooking because it strengthens our bond with the land, and helps us connect with our culture.
What does cooking mean to you?
Cooking for me is experimentation, curiosity and playtime all at once. Some experiments go terribly wrong and I find myself stuck with seven kilos of passionfruit tomato puree – but that's what makes it so much fun.
What sets you apart from other businesses selling the same thing?
The use of sustainably sourced native ingredients, working with native wildlife and giving everyone a chance at making delicious food, every day and everywhere.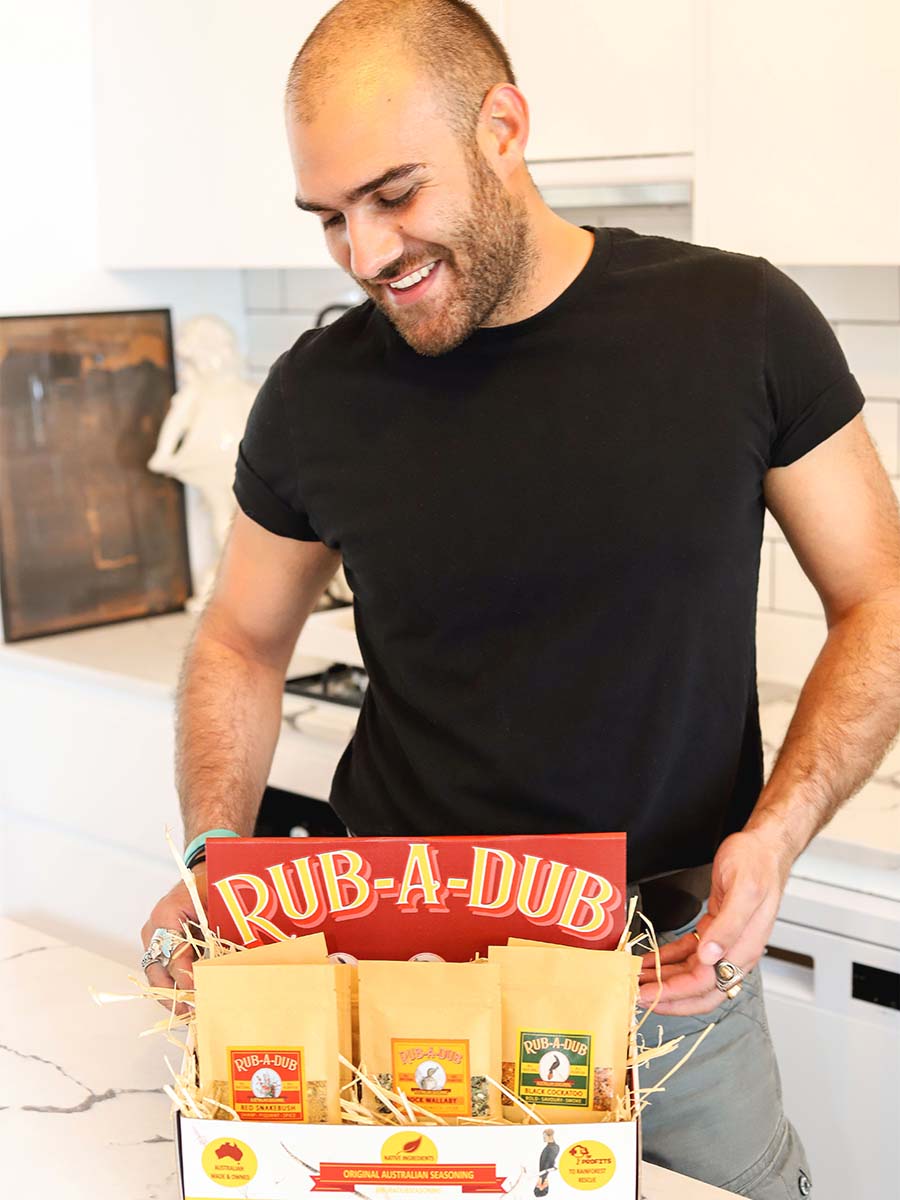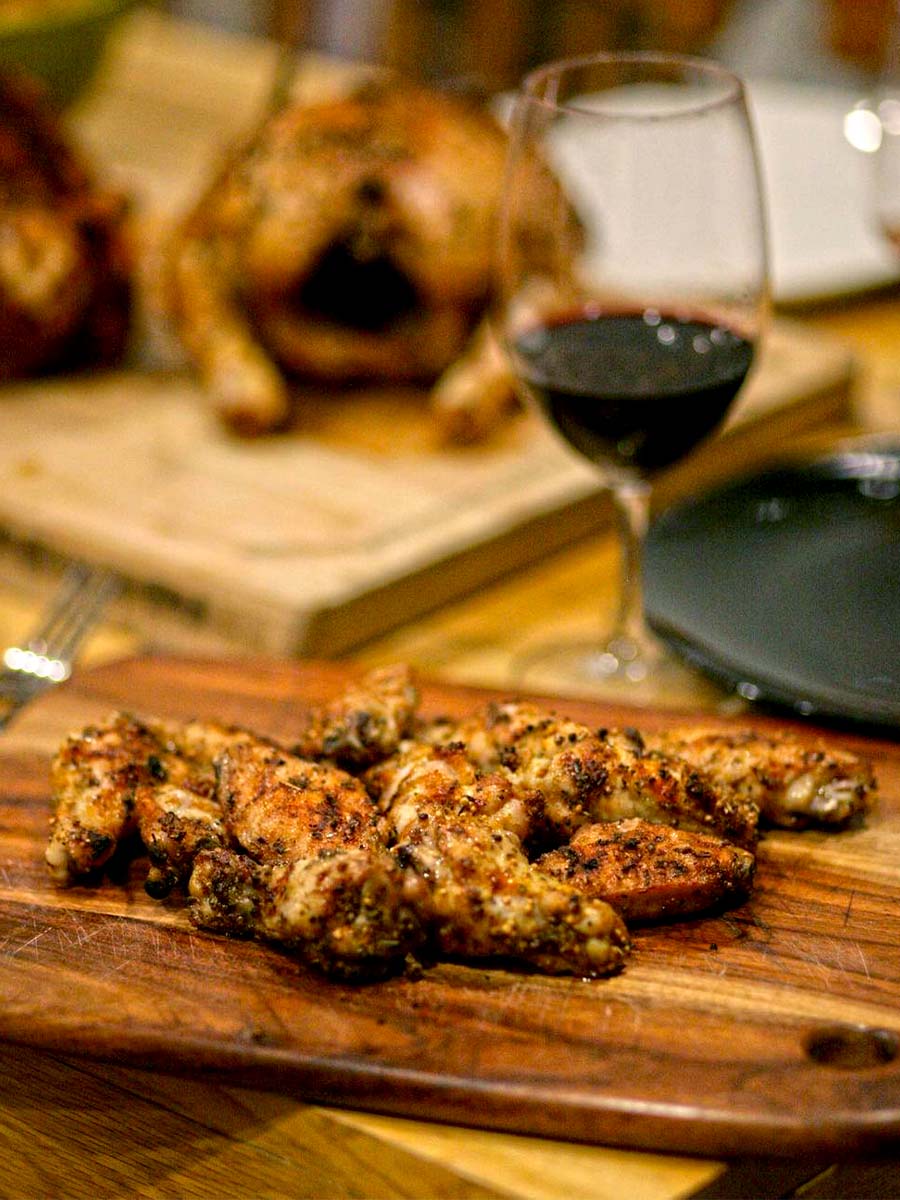 What are your favorite small businesses out there? Ones you always go back to.
Scylla Distillery is a great small business located in the Royal National Park in NSW. They make spirits from locally sourced ingredients and give back to the national park surrounding them.
Another one is Bad Habkits. It's a small Sydney-based business that supplies the younger generation, especially women, with kits that promote both fun and safe outings.
What does sustainability mean to you and why is food sustainability so important?
Our planet is dying. We're running out of water. We're running out of healthy soil. Sustainability is about using what you need today and making sure you have enough left to use tomorrow. At the rate we're going, we'll be out of everything very soon.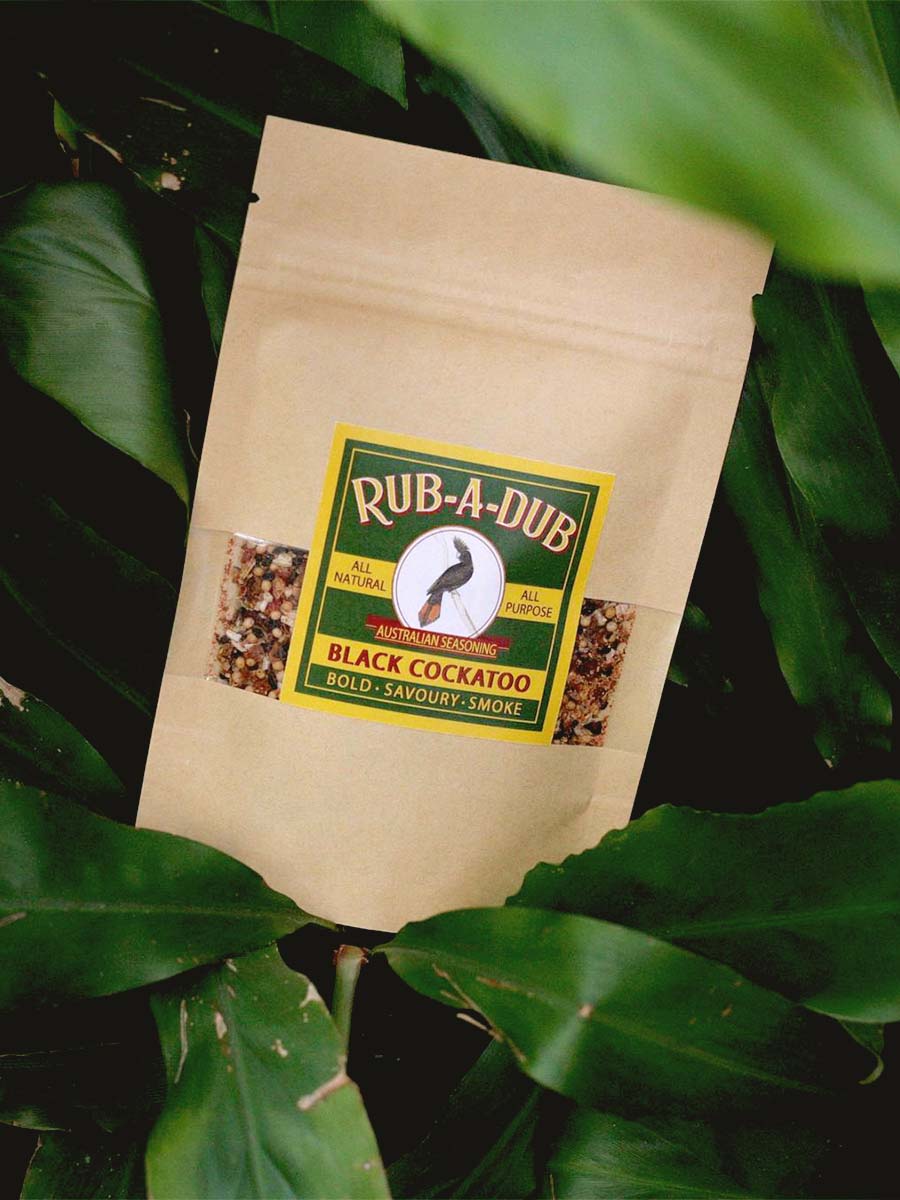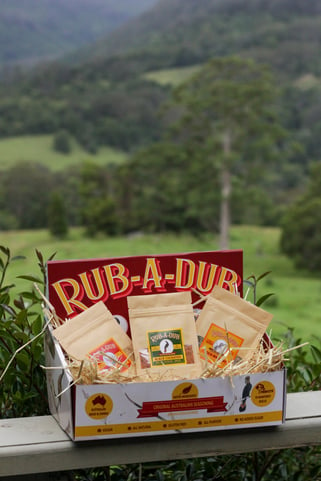 When it comes to food, sustainability is important because it encourages buying local ingredients and avoids imported ones shipped in giant refrigerators across the world. It helps boost local economies and supports local food cultures and traditions.
What advice would you give someone just starting their small business?
Do as much research as possible. You'll learn a lot along the way. Take baby steps and keep the budget small at the start. Launching with a bit more structure would have saved me a lot of time and money.
Are you hoping to expand Rubadub and create new flavours?
Yes! The bigger Rubadub gets, the more awareness people have about native Australian flavours and the more help our struggling flora and fauna get.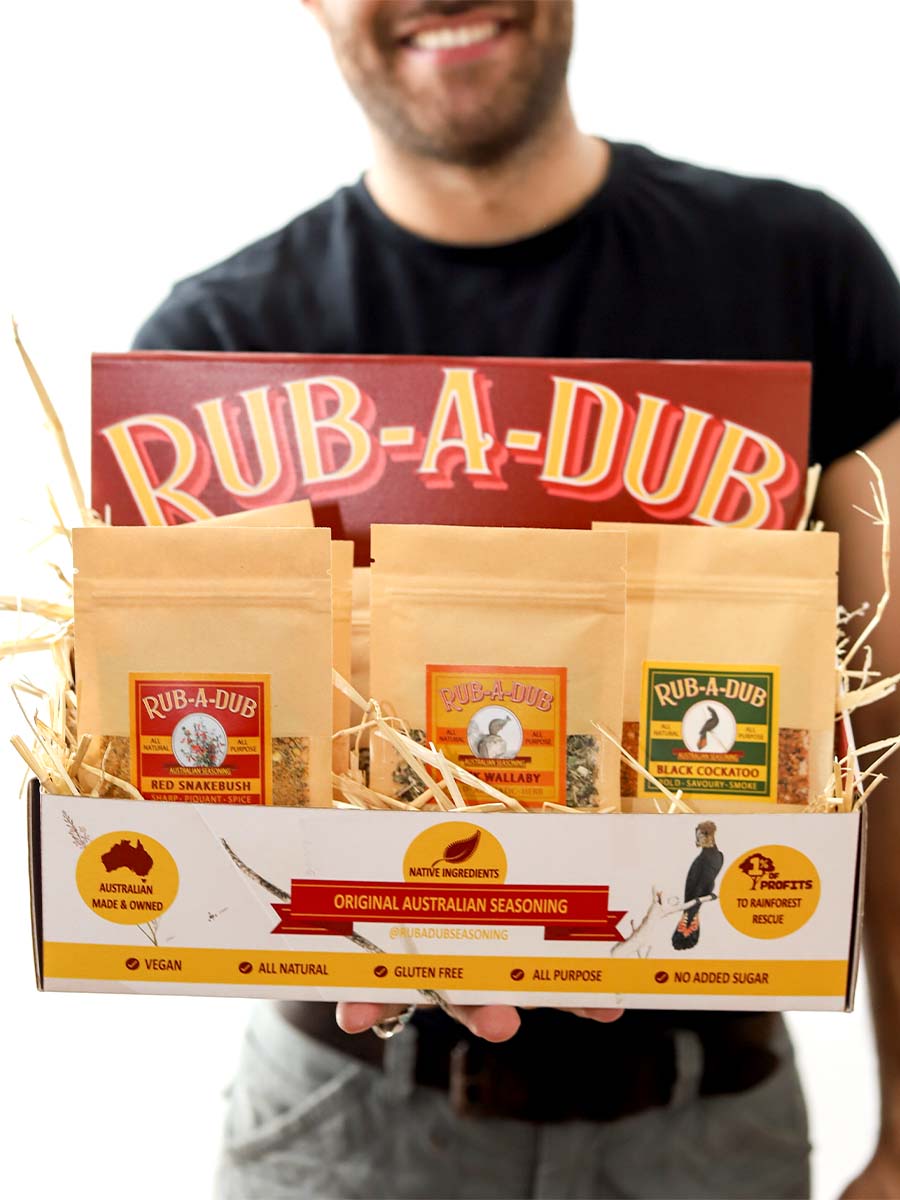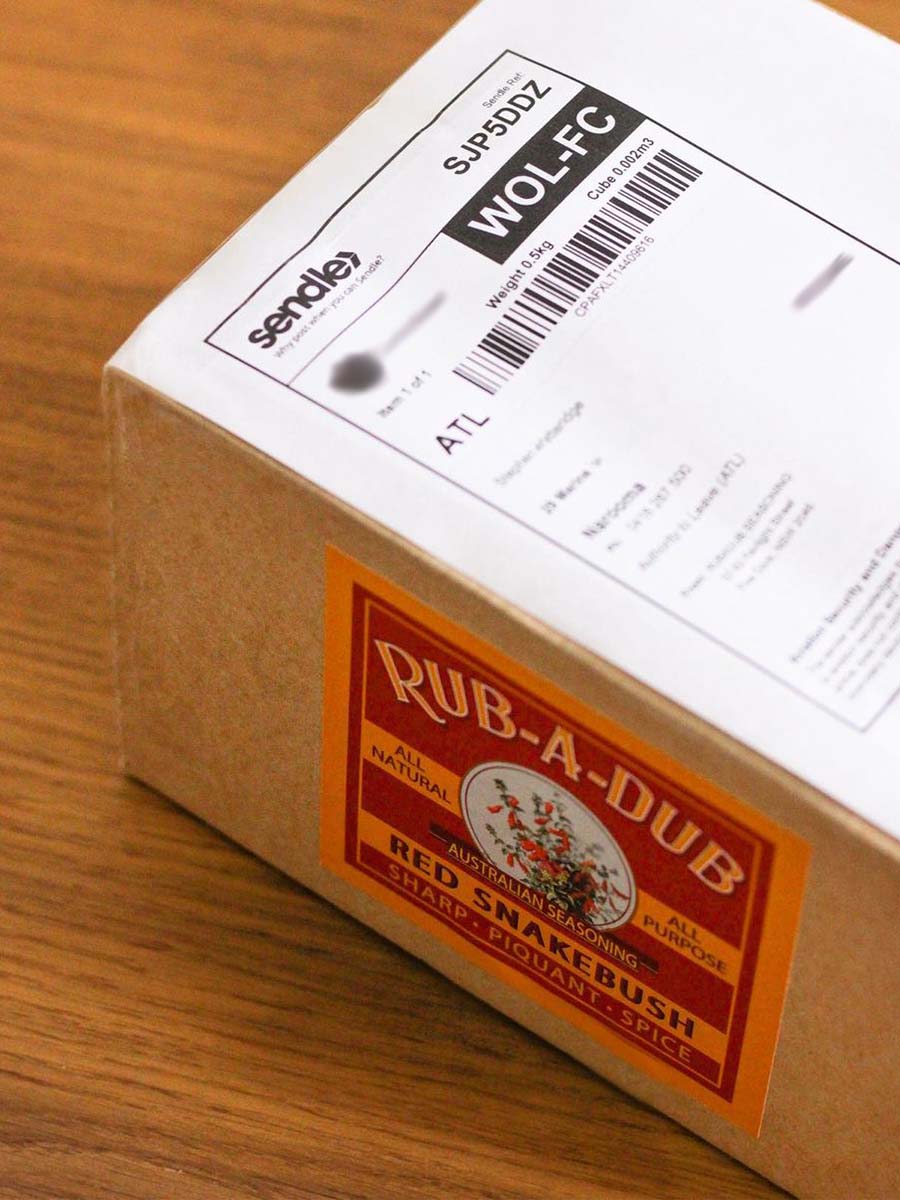 How did you find Sendle?
Sendle was recommended to me by a good friend of mine who suggested I use eco-friendly parcel delivery services. After realising it was also an Australian, carbon-neutral company, I was completely sold.
Photos courtesy: Rubadub