April 6, 2021
20 best eCommerce & small business podcasts for growing your business
by Heather Compton
When you want to stand out and get ahead as a small business owner, knowledge is power. What's the best way to keep educated about the latest e-commerce trends, tips, and inspiration?
Aside from checking out the amazing variety of content Sendle has to offer on the regular, listening to small business podcasts can be a great way to stay informed without having to set aside a chunk of time from your day.
Podcasts are growing in popularity and it's easy to see why. As a business owner, the ability to multitask can be a real asset.
Balancing your books at the end of the month? Do it while listening to a marketing podcast.
Want some business inspiration between answering customer queries? Pop on some headphones and get listening.
Podcasts let you listen and learn while you're getting dressed in the morning, you're on the treadmill, or walking your dog.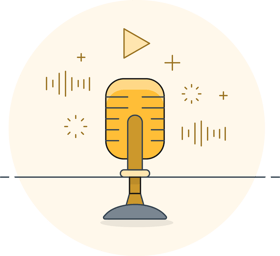 The 20 best podcasts for small business owners
Whether you're just starting out or you've been in business for longer than Richard Branson, eCommerce podcasts can help you stay on top of industry trends and allow you to sharpen up your skills and run your business more effectively.
Akimbo is a weekly podcast created by bestselling author and entrepreneur, Seth Godin.
With the tagline because your best work can't wait, Akimbo provides listeners with insights into society and how we can change it.
It's about looking at the world through a more creative lens in order to stand out and make a difference.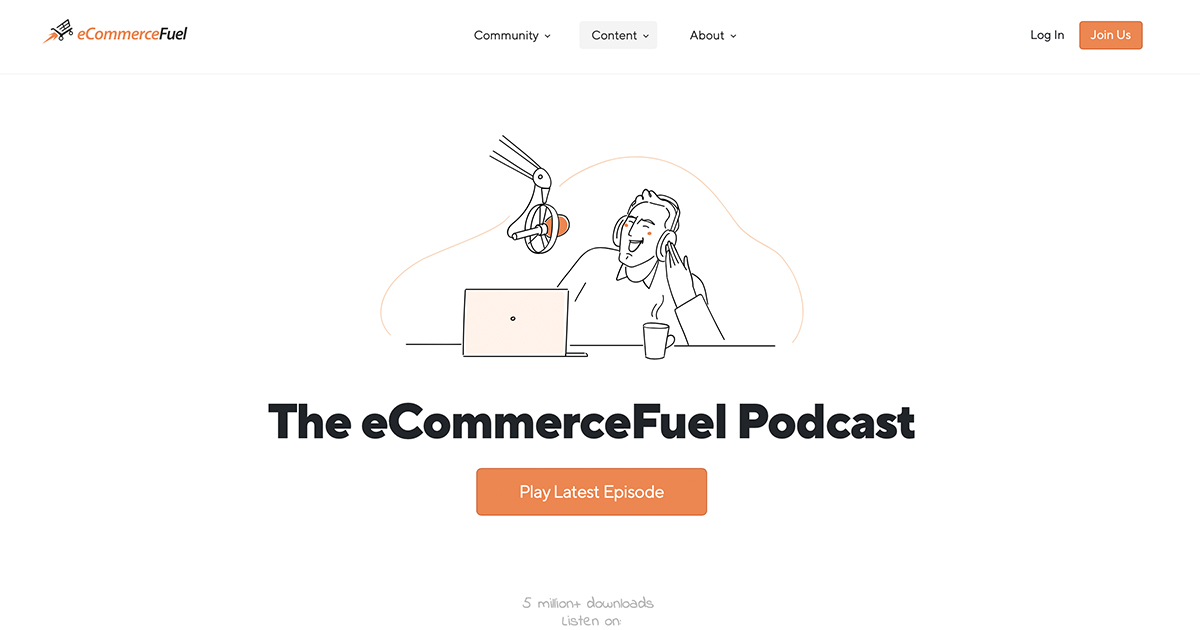 eCommerce Fuel offers in-depth information from experts about how to launch and grow your eCommerce business.
Host Andrew Youderian interviews industry experts to give listeners actionable advice with a little comedy thrown in for good measure.
Every week, Shopify Masters invites one business owner on to dig deep into their business, share the lessons they've learned, and offer advice and resources.
It's made for entrepreneurs looking for eCommerce stories from Shopify merchants who have made their business a success.
Since 2013, The Fizzle Show has had over 5 million downloads and hundreds of amazing reviews.
Positioned as 'a podcast for creative entrepreneurs who want to do meaningful work, find an audience, and get paid', topics covered include copywriting, personal branding, and how to grow your email list.
As the name suggests, this daily podcast is designed to help business owners create a second (or third) income stream without quitting their day job.
Promoting the idea that more than one income stream is both necessary and fun, Side Hustle School provides 10-minute episodes that showcase how ordinary people have started a side business without quitting their job.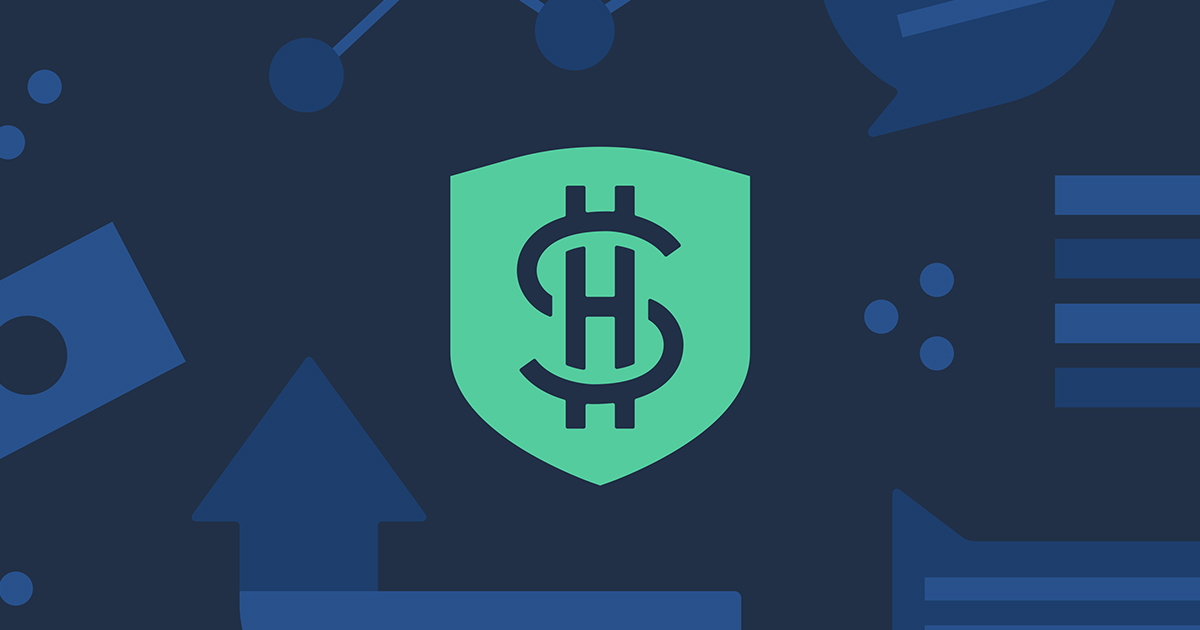 Smart Passive Income is a big player in the eCommerce podcast arena.
The podcast has won Best Business Podcast multiple times and Best International Podcast. The show started in 2009 when podcasting was still fairly new, so there are piles of episodes to devour.
Smart Passive Income also has a sister podcast called AskPat, where host Pat Flynn provides coaching calls to business owners, discussing how they can improve and flourish.
This podcast is the one if you're looking for advice on digital marketing, SEO, and marketing tactics.
Produced by HubSpot, The Growth Show explores what it means to own a business, how to motivate your employees, and nailing your work-life balance.
Start Yours by Oberlo is a podcast that discusses all things eCommerce to help audiences grow their business to thrive.
It's primarily dropshipping-focused but has something for every founder looking for a little extra inspiration.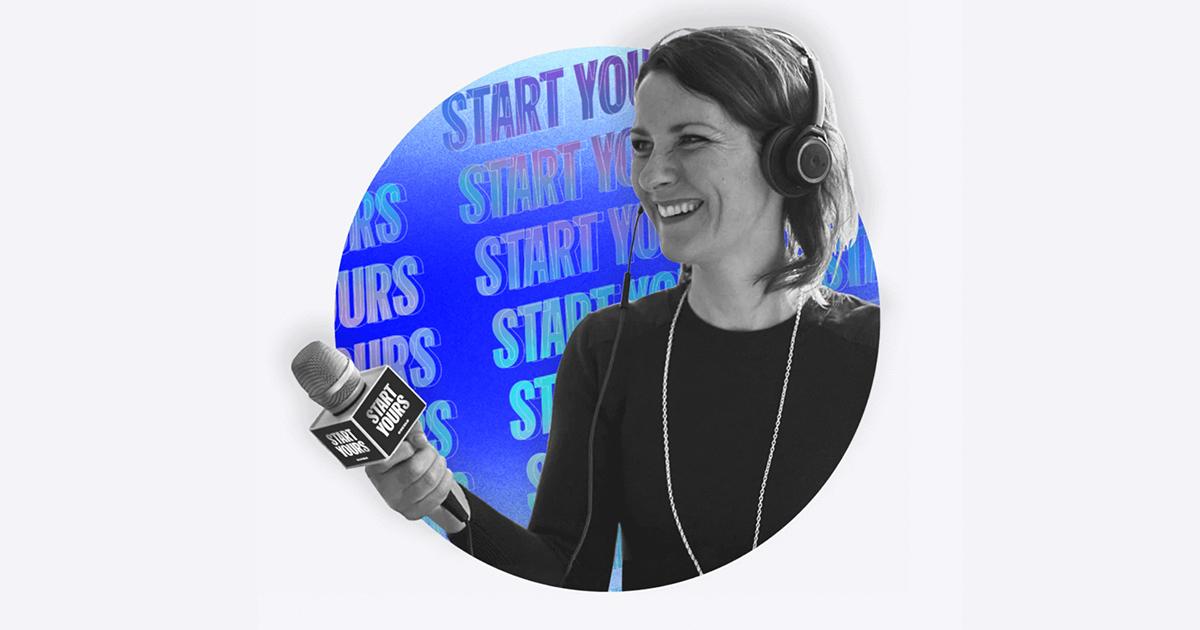 Host and bestselling author John Jantsch provides marketing insights, interviews with founders, expert advice, and a plethora of resources to help small business owners succeed.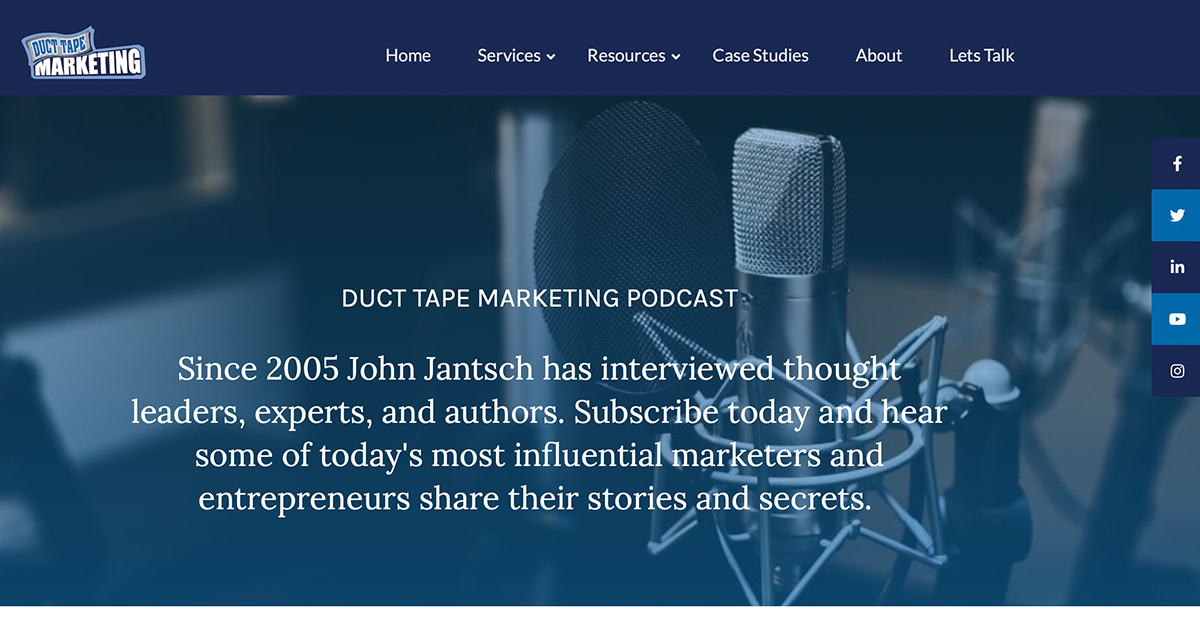 Had your fill of general small business podcasts and looking for something a little more specific?
The Social Media Talk Show gives listeners insight into social media trends and offers actionable advice on how to up your game.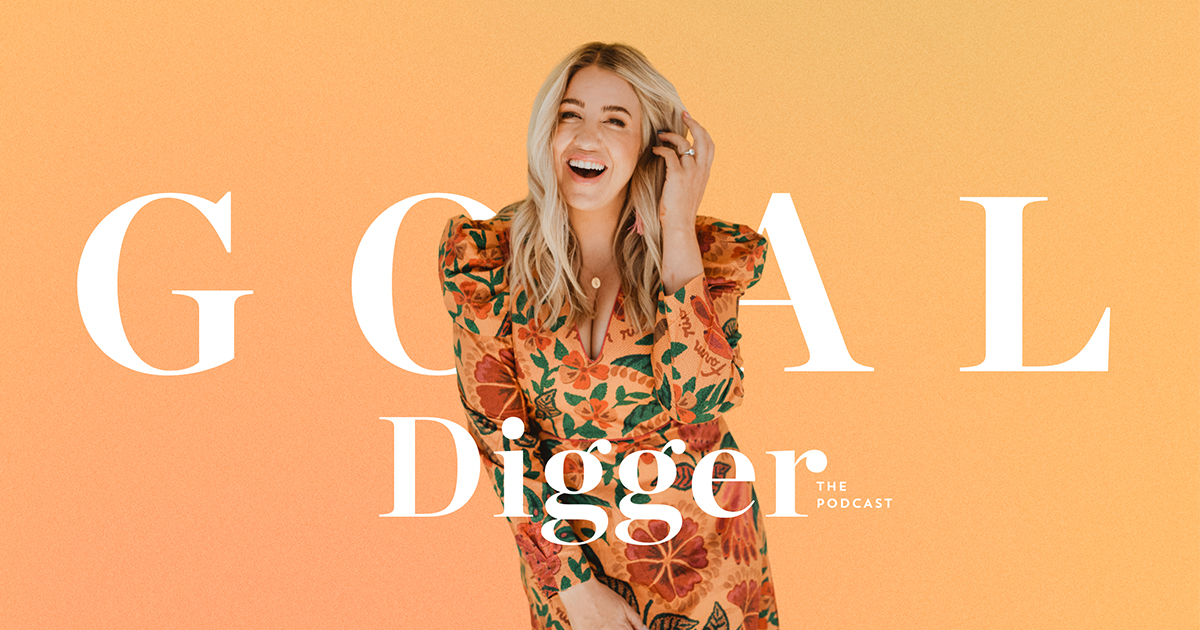 This is the place to tune in to if you're looking for a podcast all about branding, marketing, social media, and budgeting.
The live workshop-style business podcasts help small business owners tackle goals more efficiently.
Guy Raz has been described as one of the most popular podcasters in history by The New York Times.
As the host of National Public Radio (NPR) program, How I Built This, Raz interviews entrepreneurs and reveals the stories behind what they've built.
Looking for an eCommerce podcast that focuses on attracting and retaining customers?
Effective customer retention is essential for eCommerce store owners. Playing For Keeps is all about customer loyalty, subscription services, customer acquisition, and consumer habits.
This short-form podcast provides daily episodes for small business owners looking for retail news, eCommerce advice, and inspirational chat.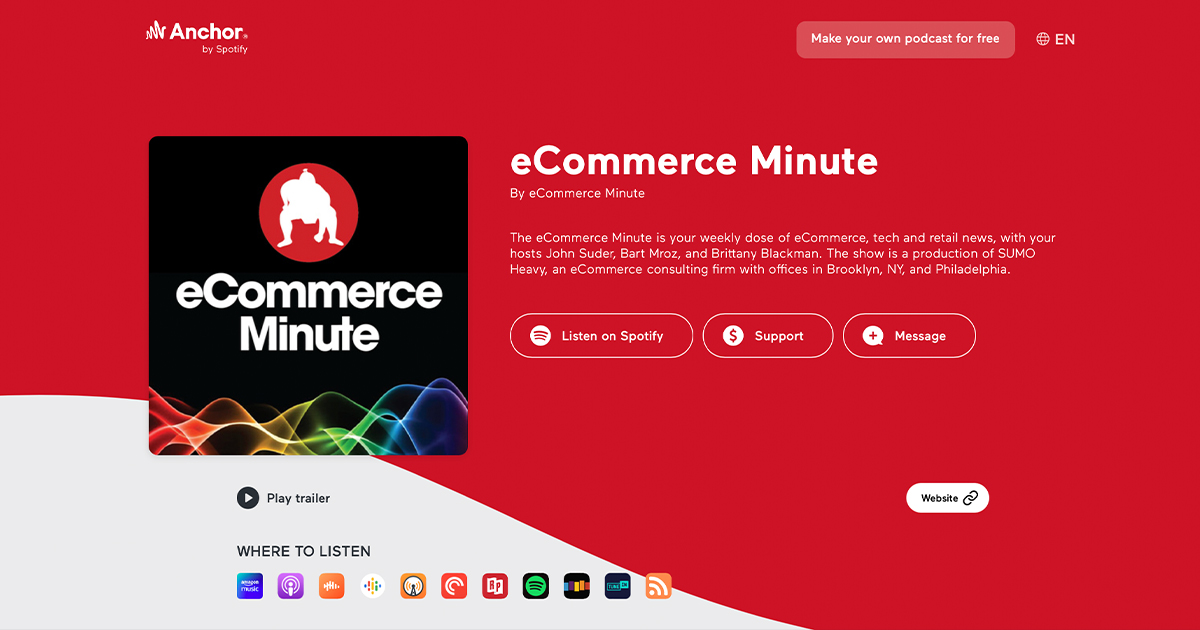 Episodes of Goal Talk include 'SEO Tips for Your Small Business', 'The Importance of a Work-Life Balance', and 'The Basics of the Google Ad Auction'.
Most episodes are under an hour and delivered in a way that is entertaining and informative.
StartUp's tagline is, A show about what it's really like to start a business.
This podcast about entrepreneurial life is so popular it's been adapted into an ABC comedy sitcom, Alex, Inc starring Zach Braff.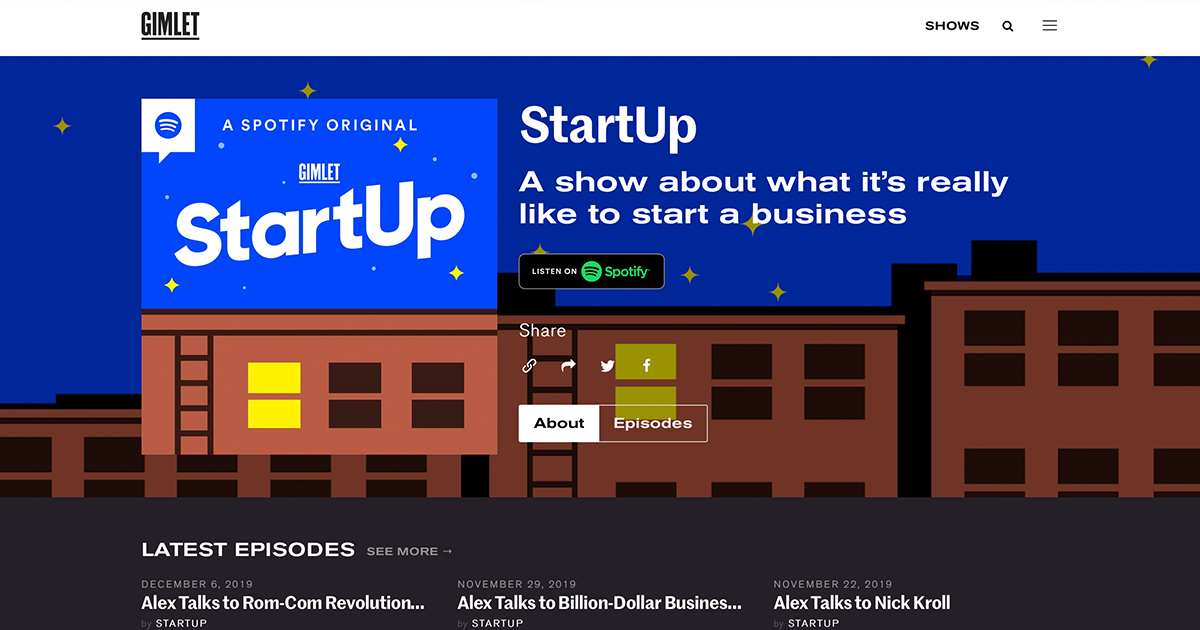 Wavebreak is one of the best business podcasts for entrepreneurs who want to increase revenue to grow their Shopify business.
Most episodes feature interviews with founders who have achieved massive success.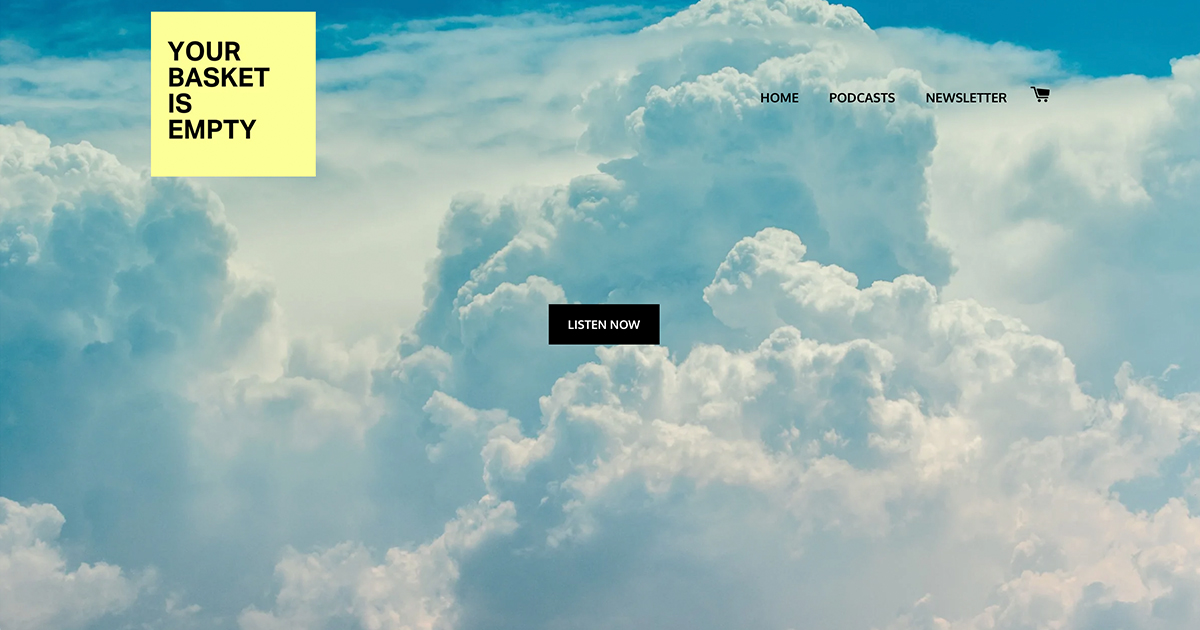 This podcast is an insightful yet light-hearted look into the world of business.
Episodes cover themes like branding, building communities, accelerating revenue, and the pros and cons of niching.
Host Jay Myers interviews eCommerce merchants, thought leaders, and app developers to discover their experiences of running an online store.
This weekly podcast dissects businesses and store owners to find out what they're doing well and how they hope to improve.
No list of best eCommerce podcasts would be complete without Bright Ideas.
Trent Dyrsmid interviews successful business owners and presents methods to scale up your eCommerce business, tackle outsourcing, and improve your systems.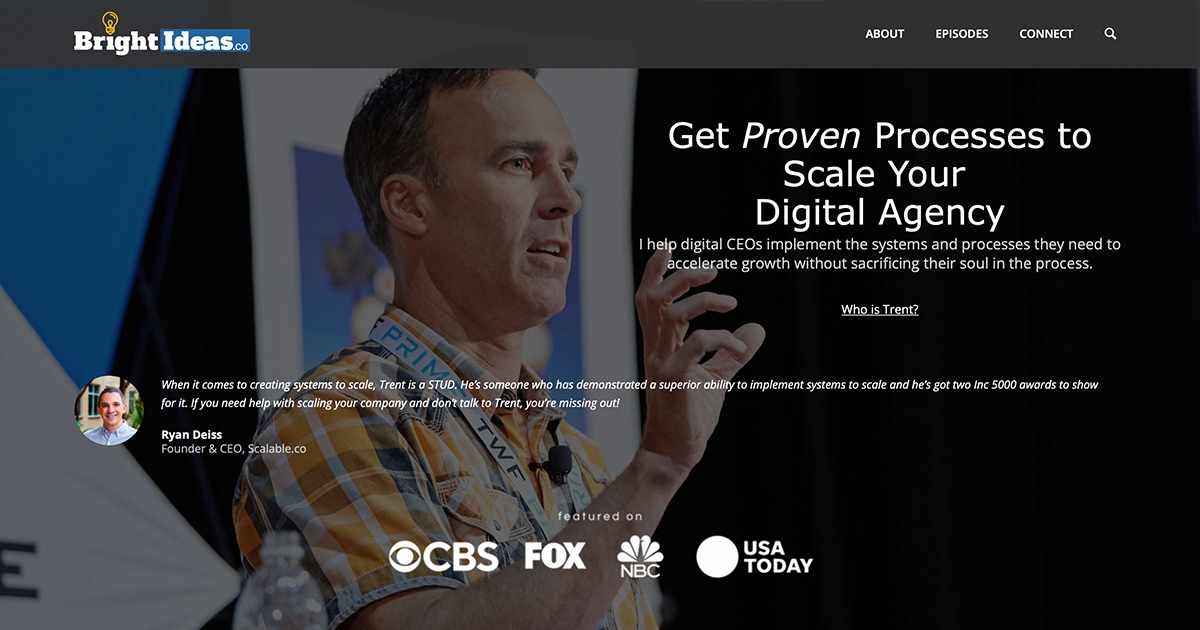 Whichever you choose, listening to business podcasts can help educate, entertain, and inform you of how other entrepreneurs reached success and how you can do the same.