November 18, 2020
21 Shopify stores for going Zero Waste now
by Sean Flannigan
The Zero Waste movement has gained steam in the last few years. And, with good reason! It's becoming more and more obvious that

we can't sustain our usual routines

without having an adverse impact on this planet we love so dearly.
Nobody likes taking out the trash (let alone the recycling). Similarly, the planet isn't a huge fan of our mounds of slowly decaying trash (and the resulting greenhouse gases 🤢). We can do better.
Luckily, buying products that replace the single-use plastics in your life has never been easier, with more and more shops developing products without all the waste.
Let's get into all the best Shopify stores where you can find your sustainable waste-free wares.
Zero Waste products for your skin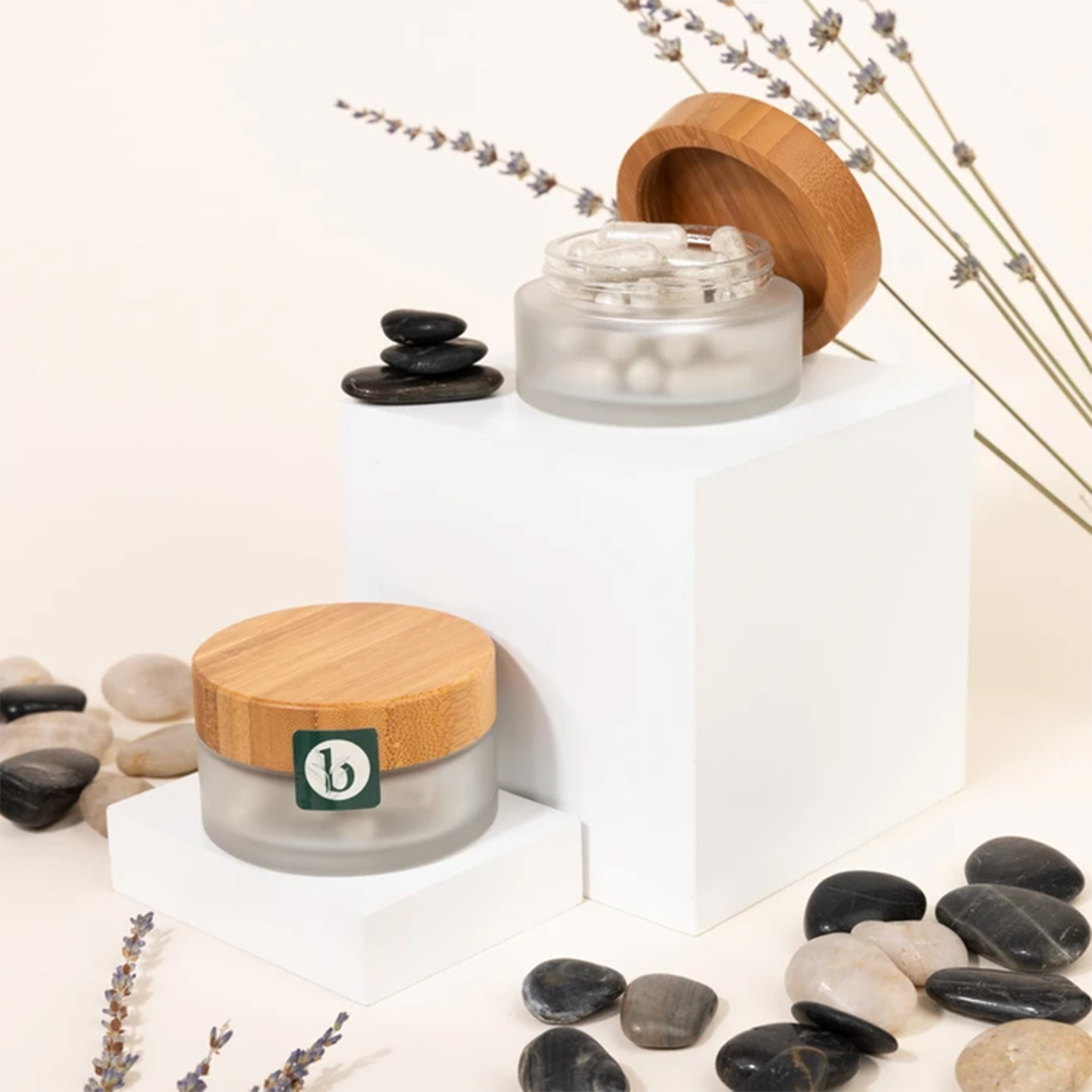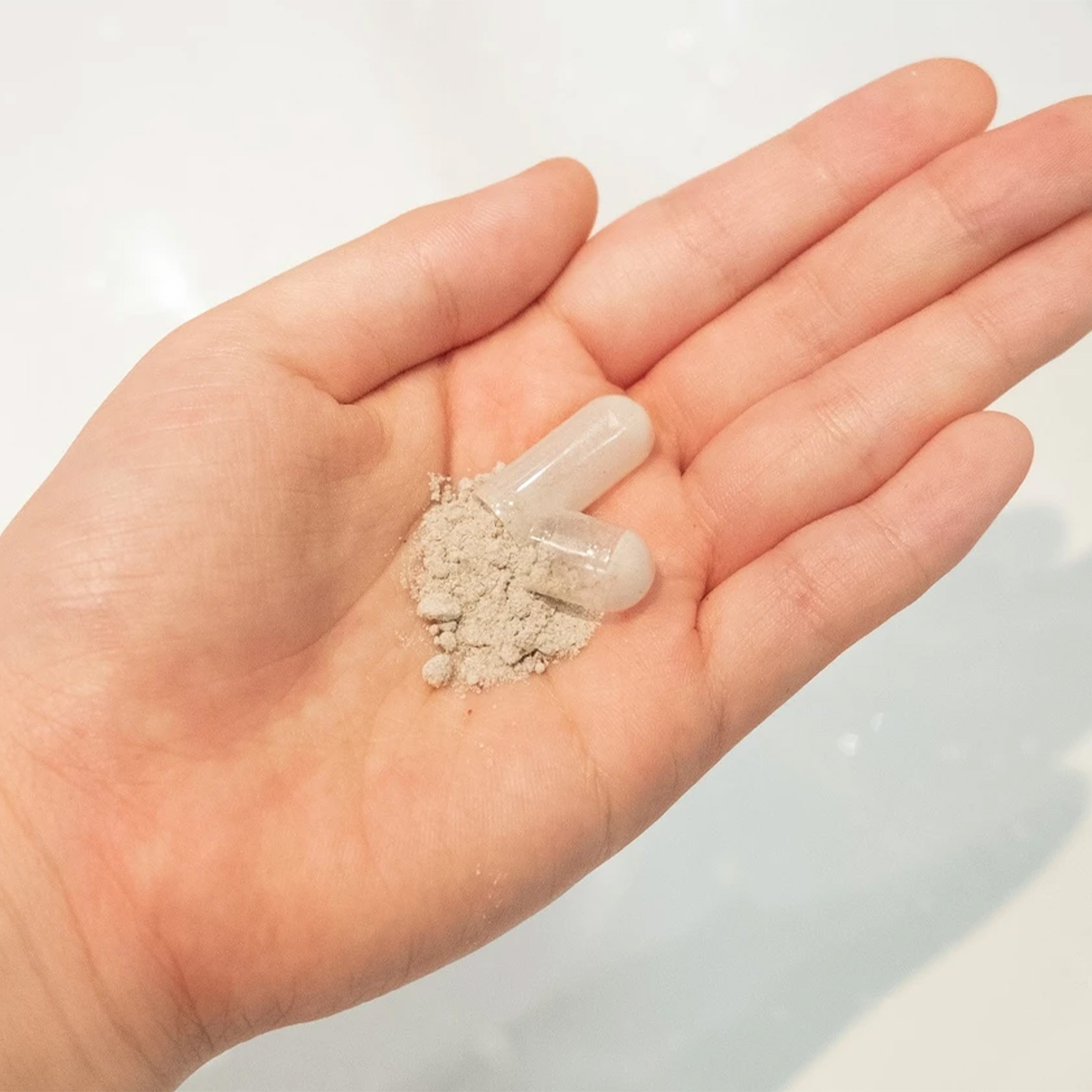 Photos credit: booni doon
A US-based skincare company founded on the idea that self-care shouldn't be so harmful to the environment, booni doon creates sustainably sourced products and uses zero-plastic containers and packaging.
Their cleanser is packaged in compostable and water dissolvable capsules and glass and bamboo containers. They plant over 500 trees a year and give 1% of revenue to environmental non-profits. If that wasn't enough, they also use Sendle to ship everything 100% carbon neutral.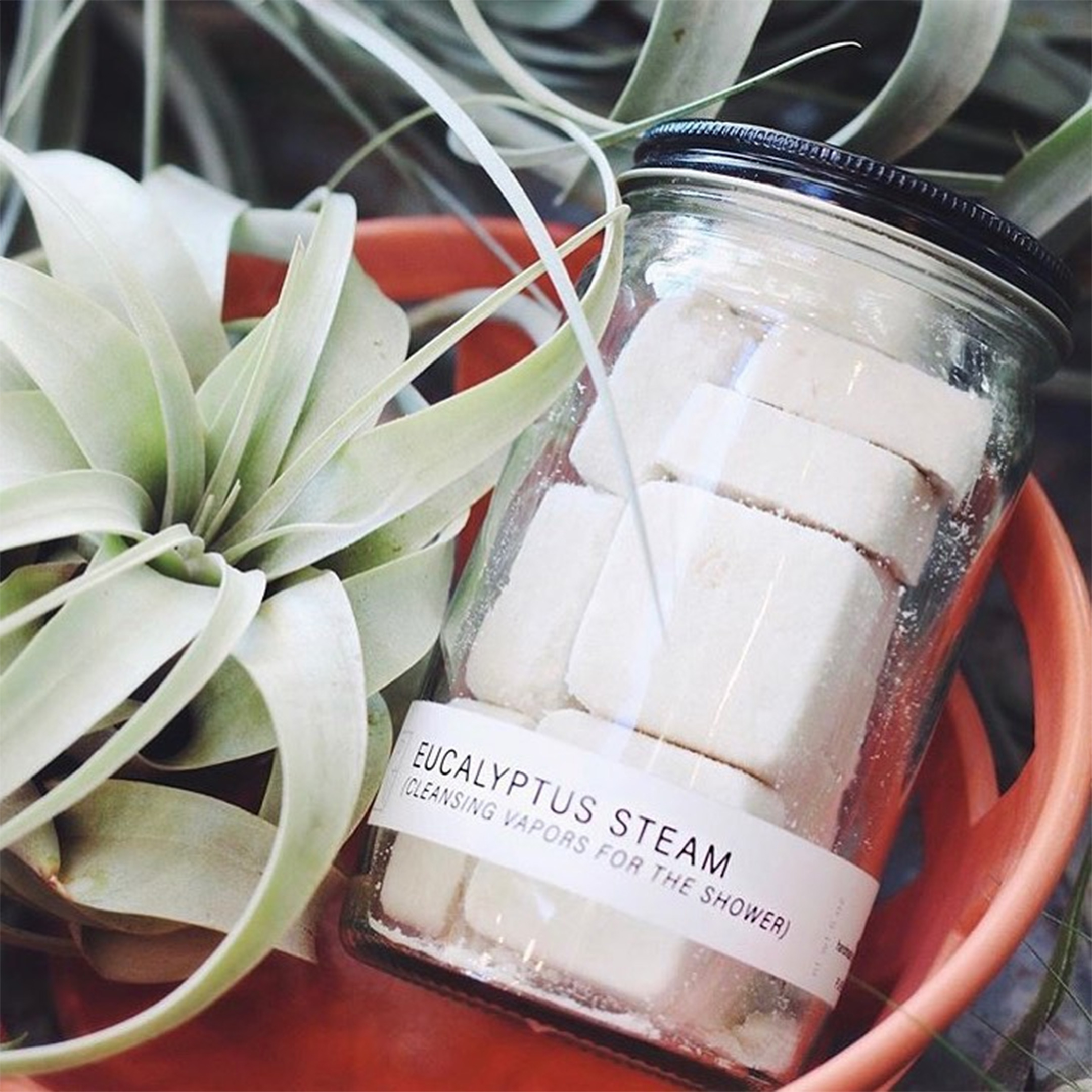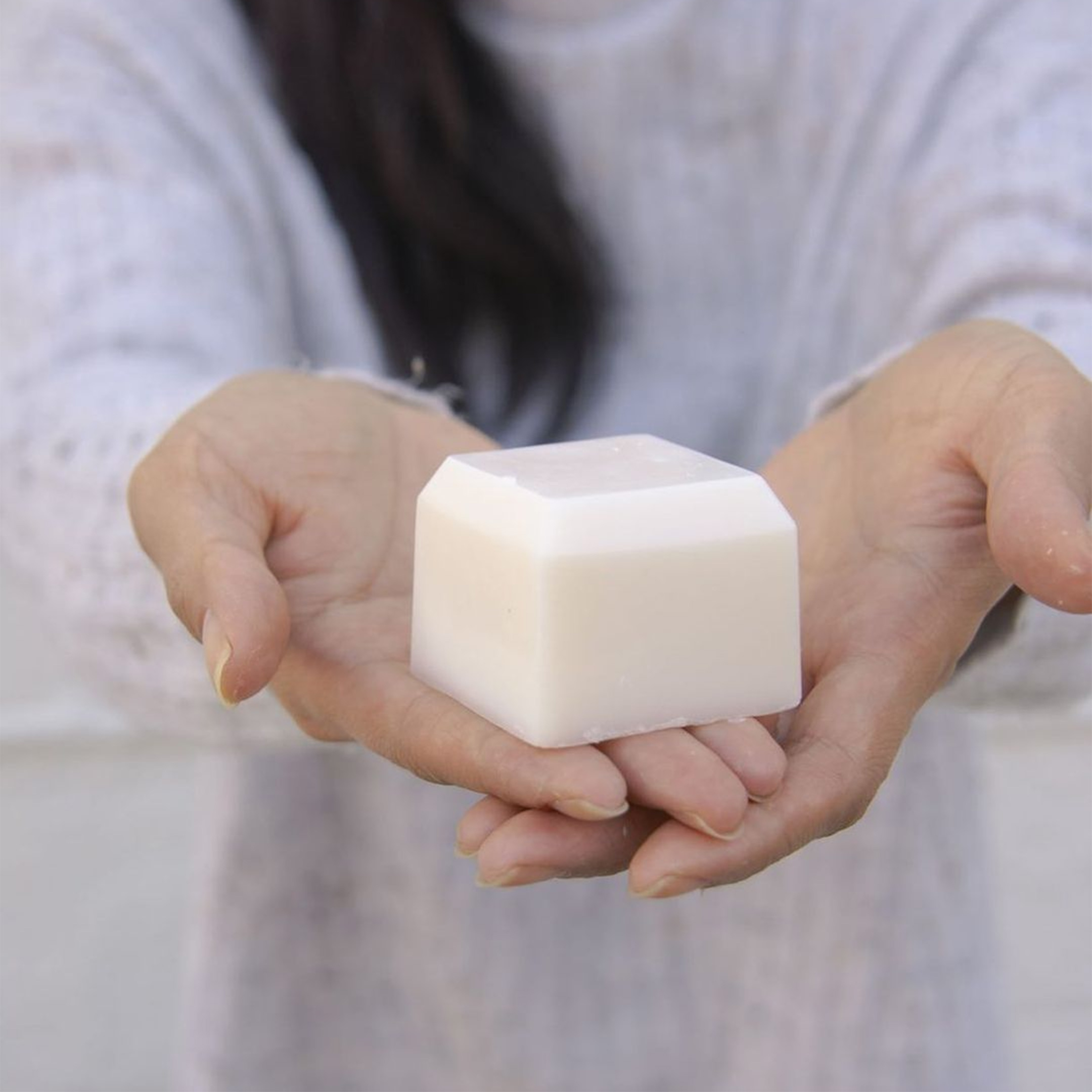 Photos credit: No Tox Life
This US-based line of vegan body and home care products is a women- and family-run business (a mother and daughter venture) centered around toxin-free and natural skincare.
They ship using sustainable and plastic-free packaging, from biodegradable peanuts and paper padding to reused and upcycled cardboard boxes and paper tape.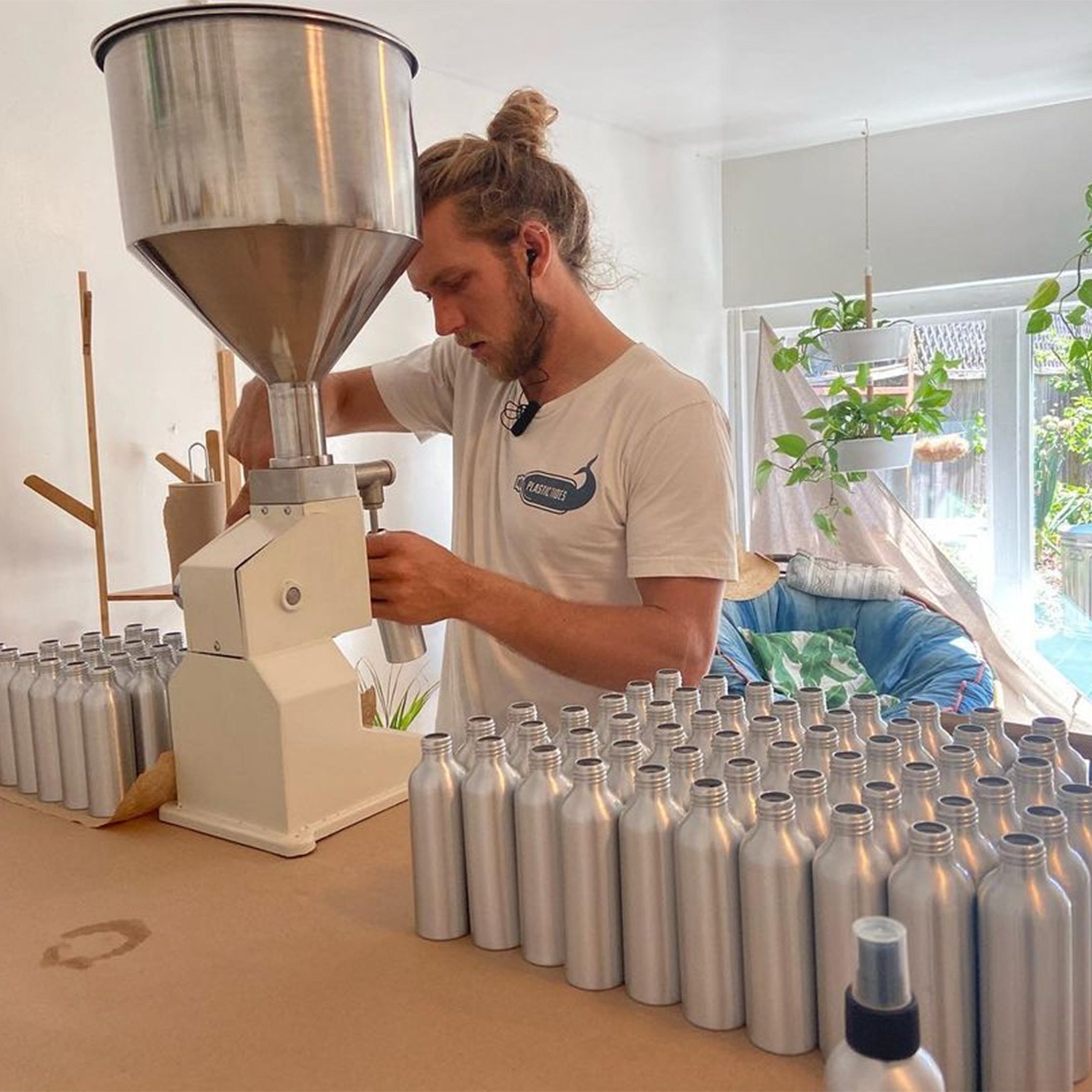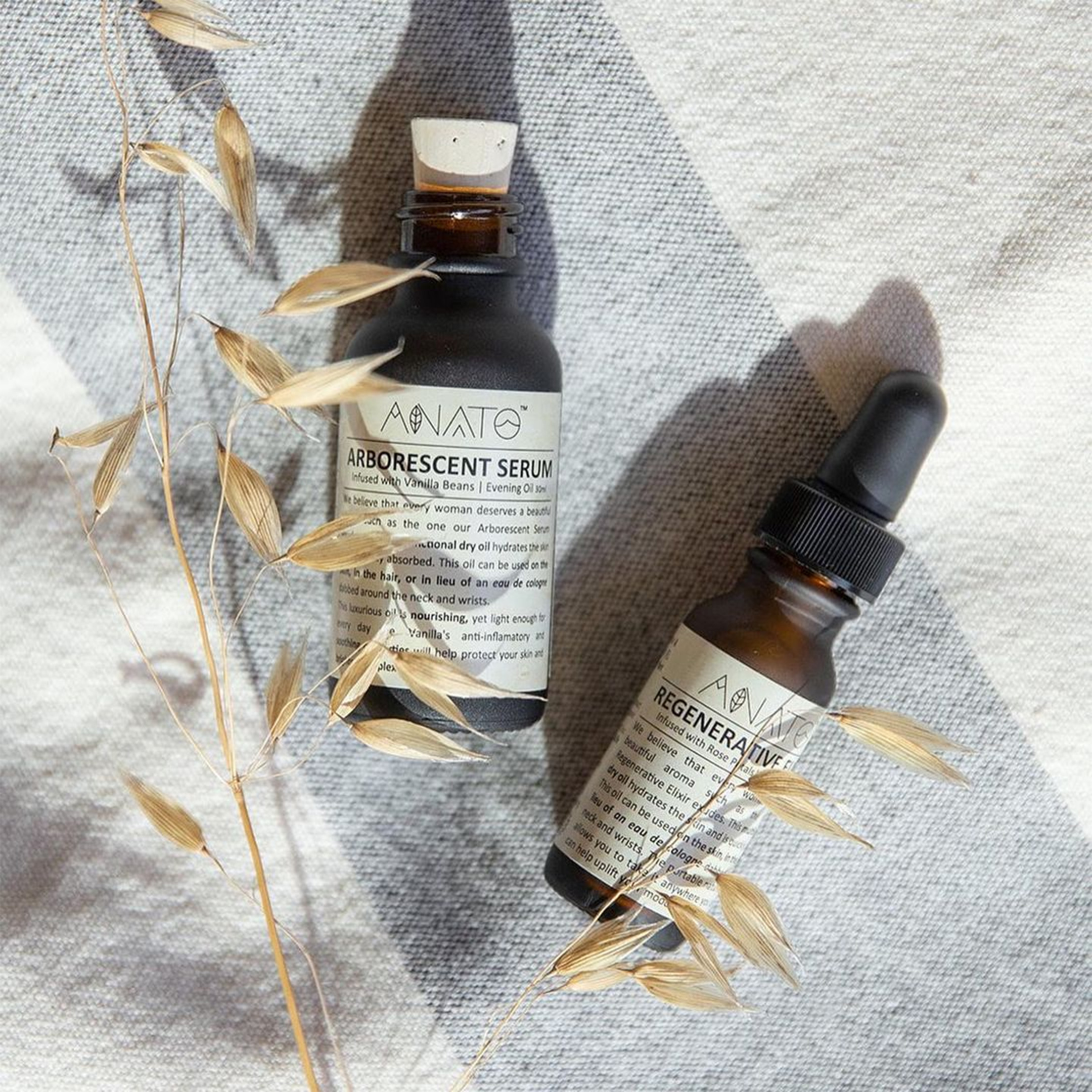 Photos credit: Anato
A minimalist and natural skincare brand based in Santa Cruz, California, Anato uses renewable trees and perennial plants to create their products with a focus on regenerative agriculture.
Understanding the problem of single-use plastic and the overwhelming unrecyclability of plastics, they choose to package their products in three ways—bare, without packaging whatsoever; reusable, like aluminum and glass that can be endlessly reused and recycled; and compostable, in cardboard and brown paper that can be composted at home.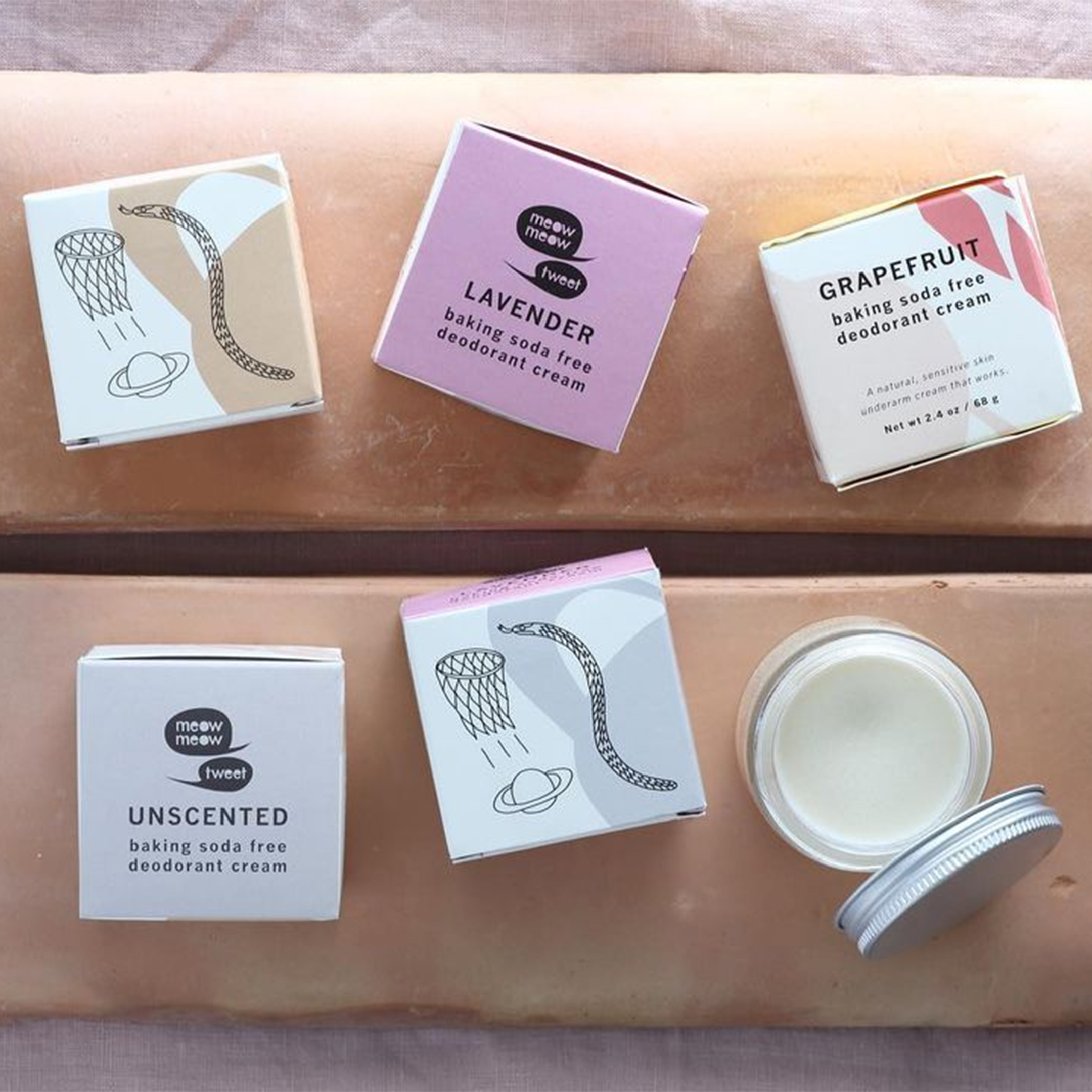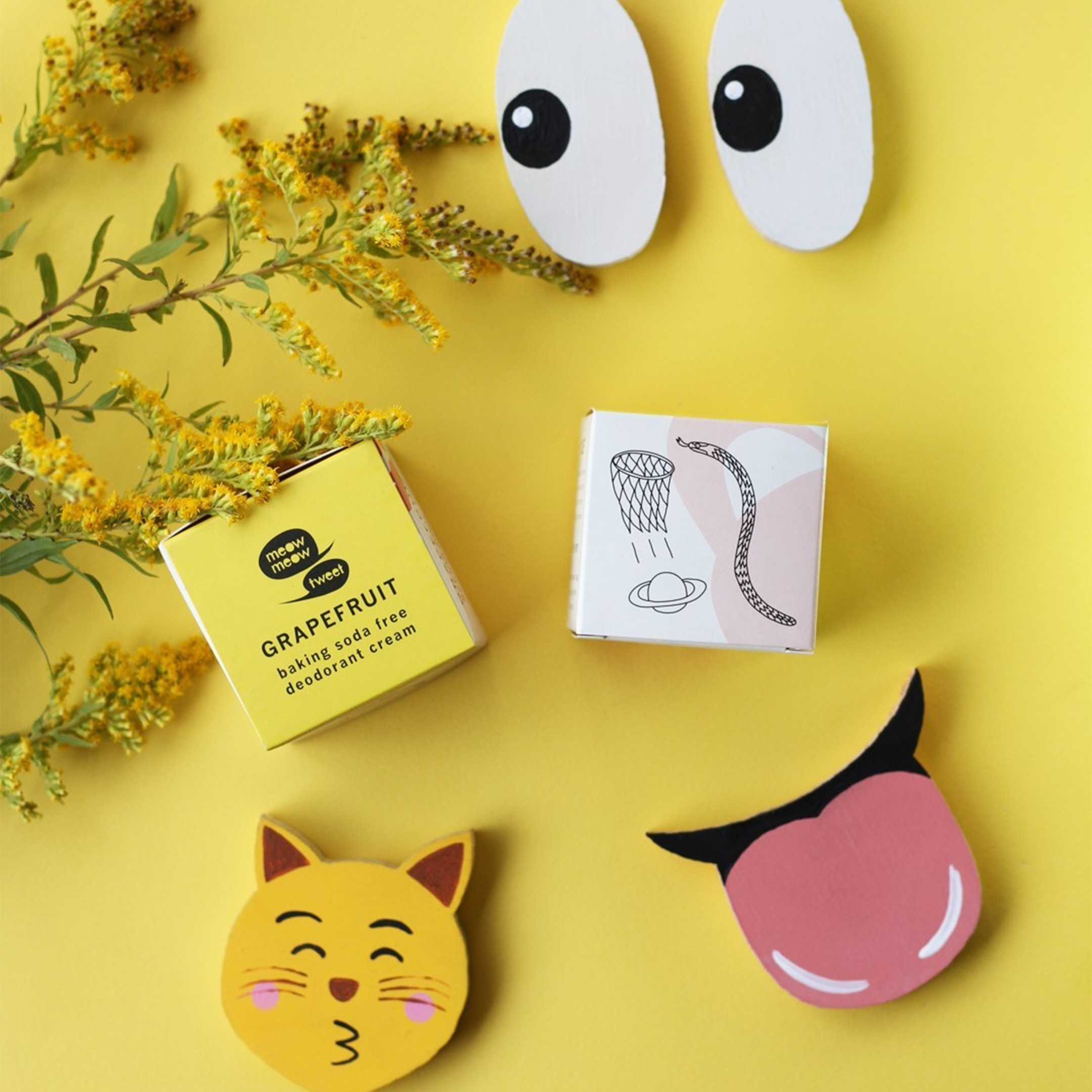 Photos credit: Meow Meow Tweet
This US-based small-batch skin care company makes organic and vegan products for the whole body. Believing that the health of the planet is of the utmost importance, they use as little plastic in their packaging as possible, embellishing it all with their whimsical illustrations.
Plus, they regularly donate some of their proceeds to a variety of organizations doing good in the world.
Sustainable personal and hair care products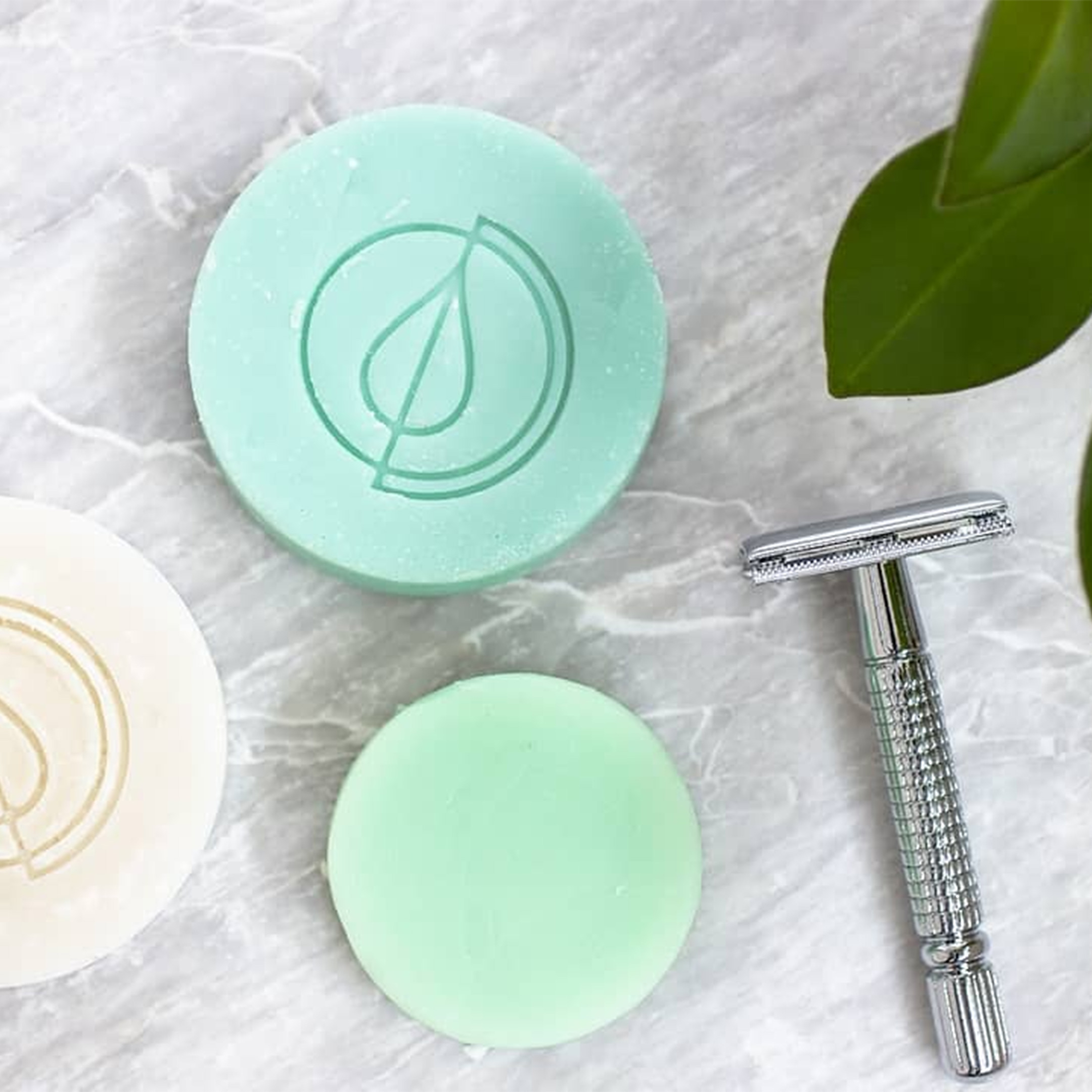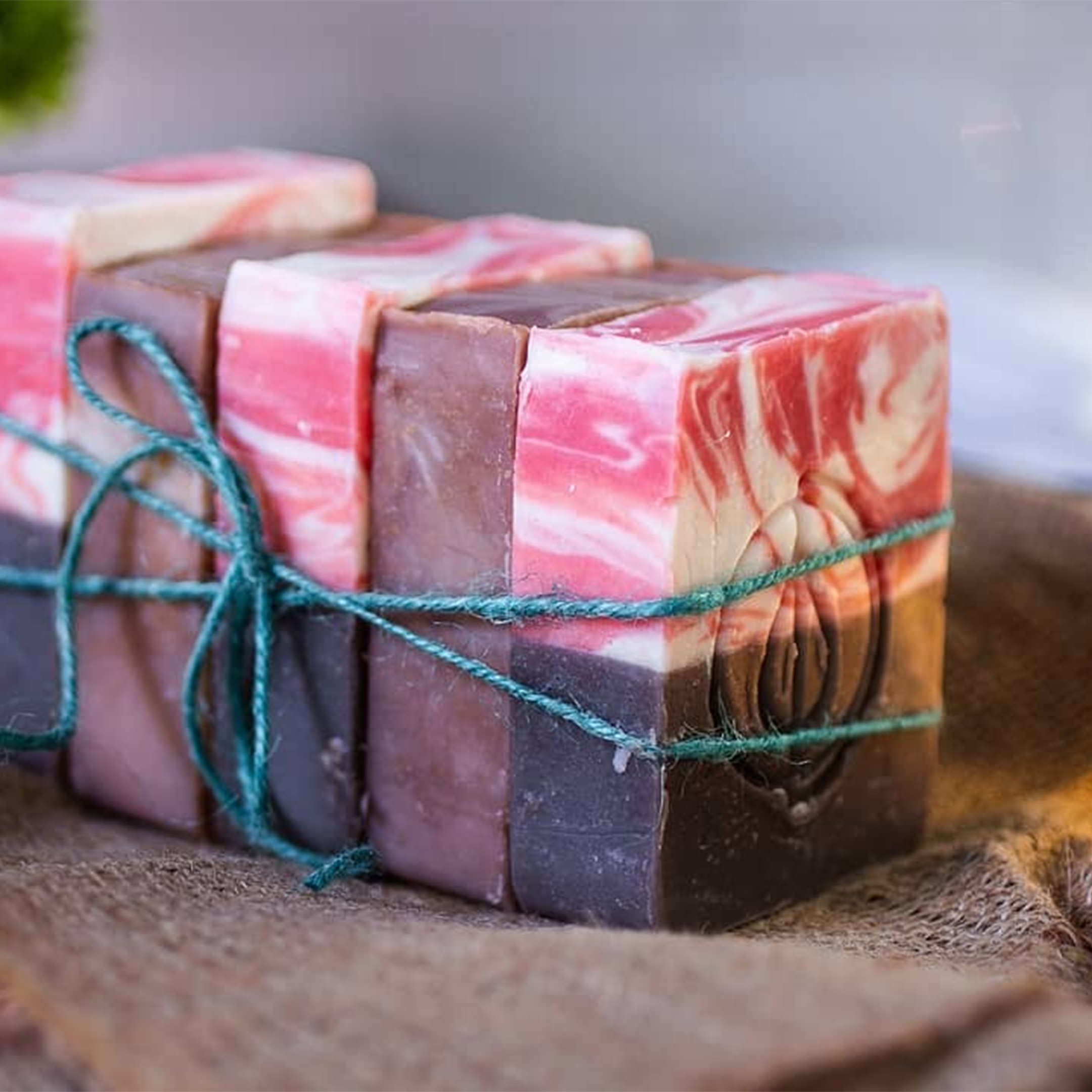 Photos credit: A Drop in the Ocean
This Zero Waste boutique based in Tacoma, Washington aims to make 'sustainable living accessible to all' with their selection of sustainable alternatives to common disposables and bulk refills of home and self care products.
For every purchase made, they plant ten trees and at least 1% of sales each year are donated to Vermilion Sea Institute. They are proudly plastic-free (as they should be).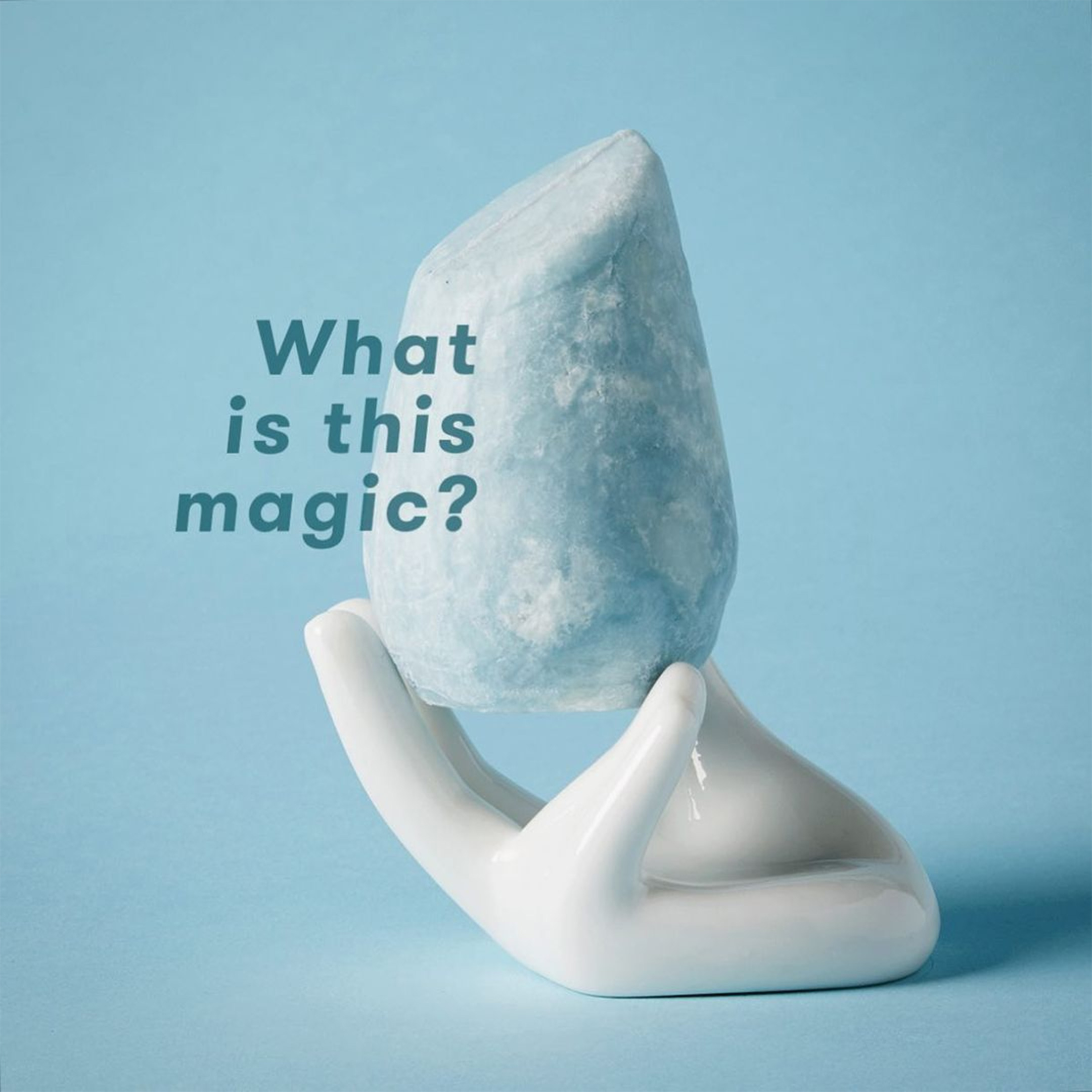 Photos credit: HiBAR
Based in Minnesota, this Zero Waste brand sells salon quality bar shampoo and conditioner. So, no plastic container, no goopy liquid, just a bar of conditioner and a bar of shampoo. Sulfate-free, phthalate-free, paraben-free, silicone-free haircare.
The product packaging and shipping materials are either compostable or recyclable. No plastic allowed.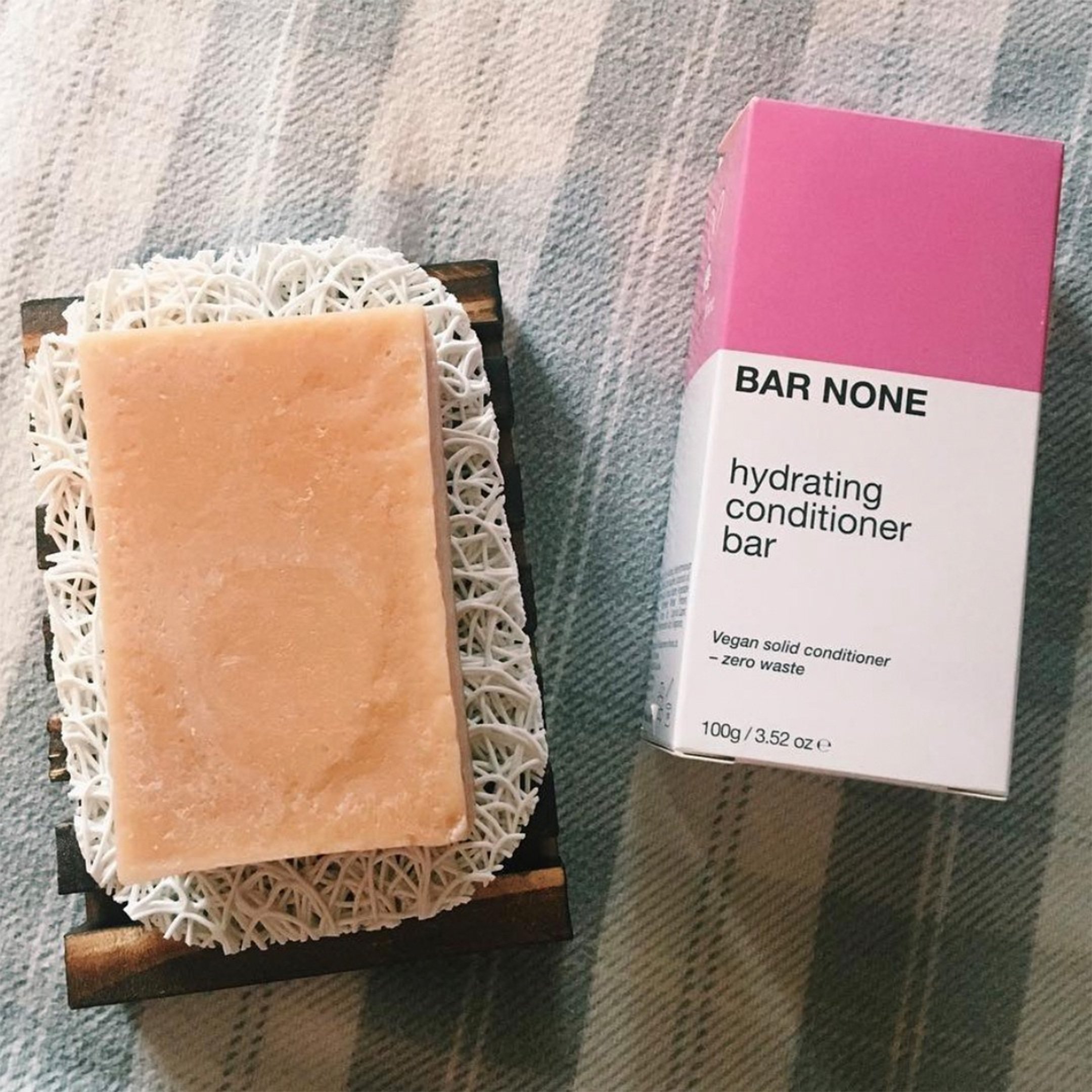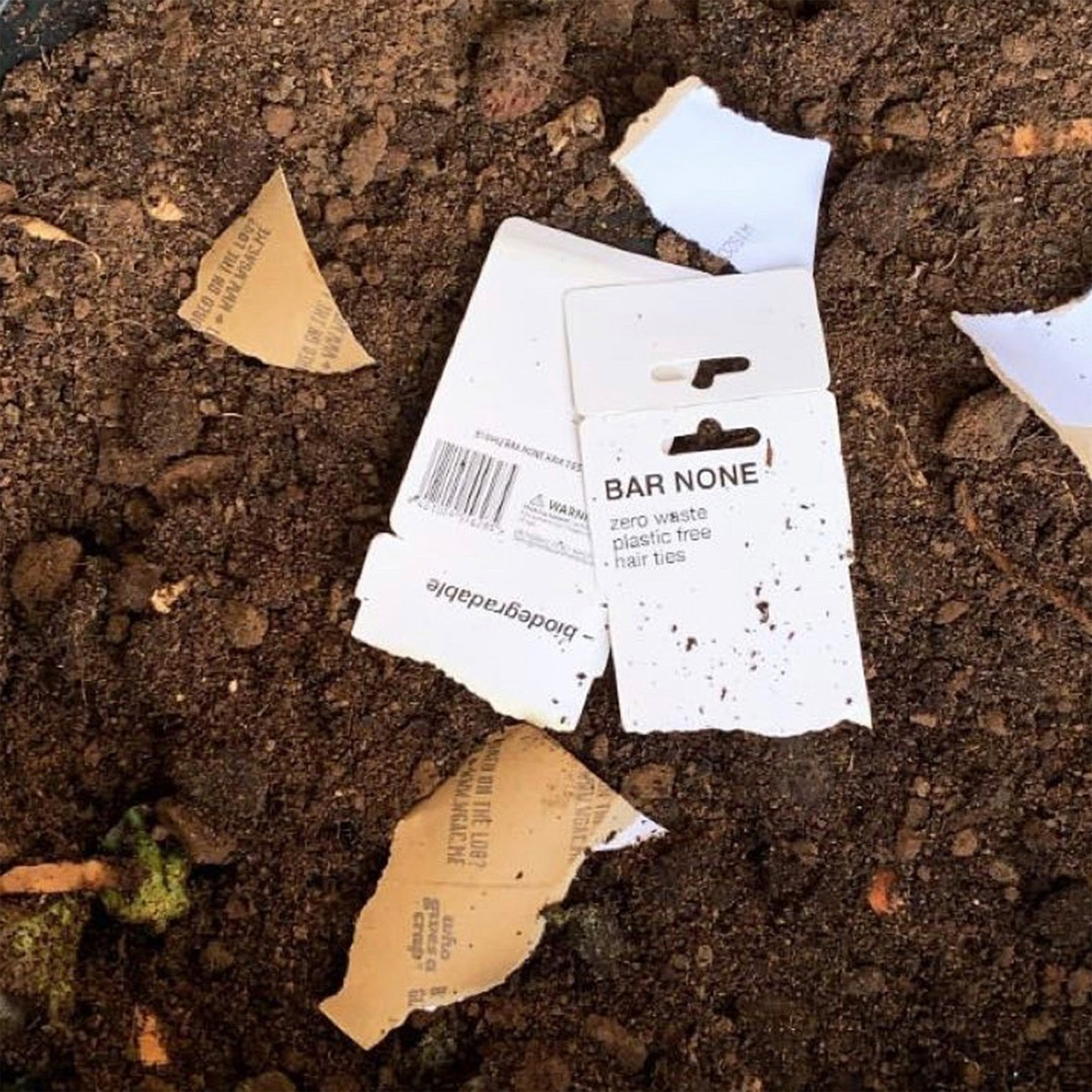 Photos credit: Bar None
This New Zealand/Australian brand makes Zero Waste bar shampoo and conditioner, plus biodegradable hair ties. All products are vegan, cruelty-free, and totally plastic-free.
All packaging materials are recyclable, so no worries about adding to your trash bin.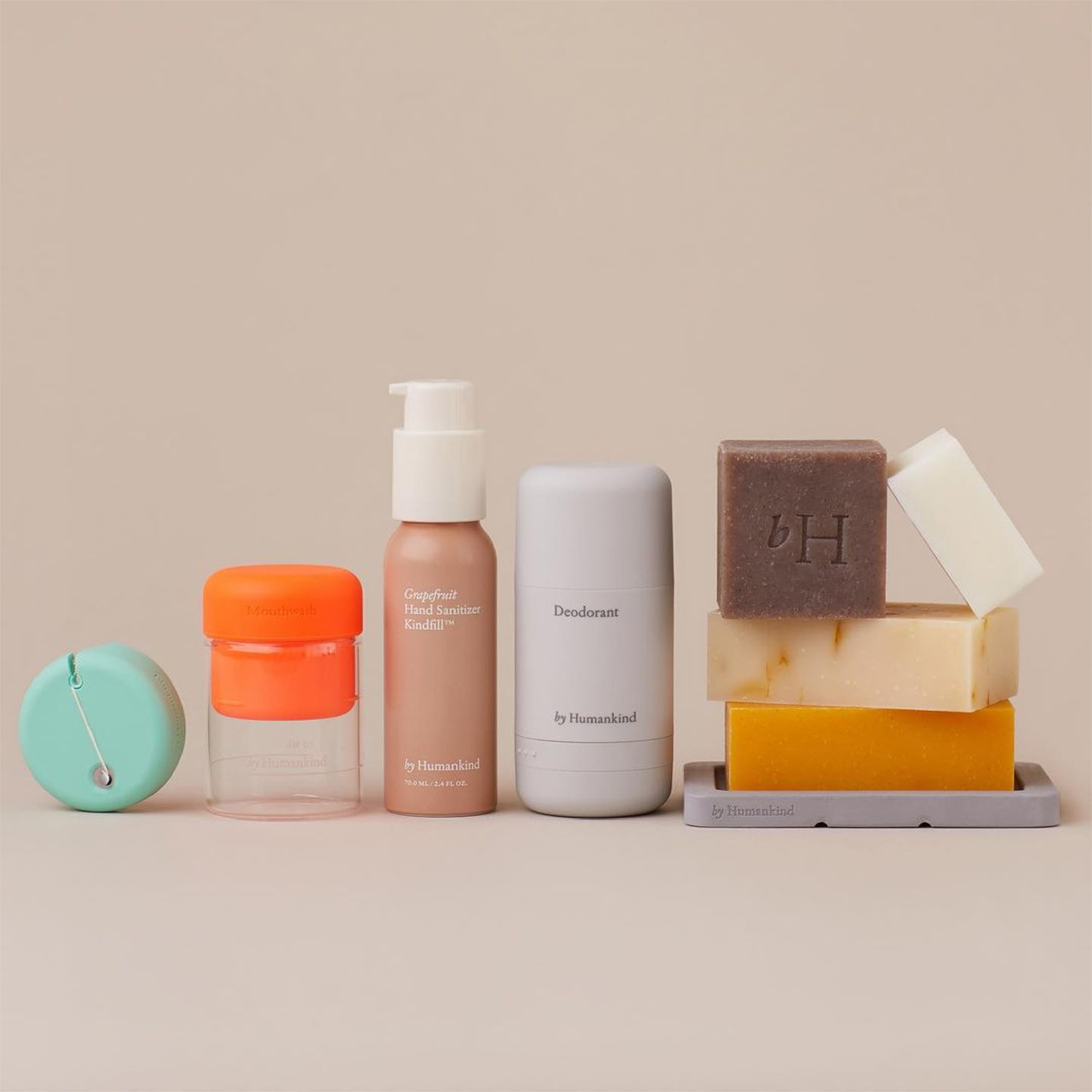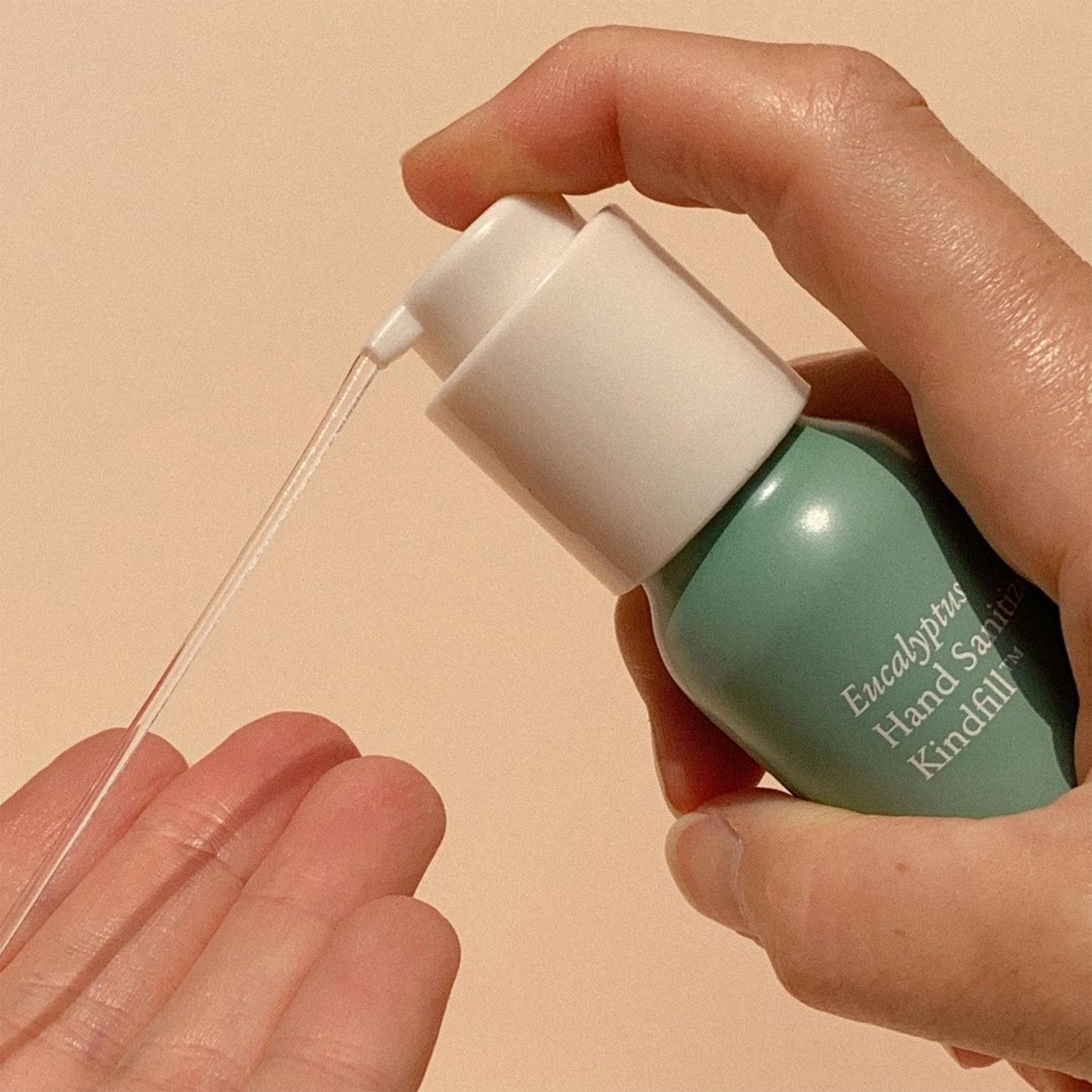 Photos credit: by Humankind
This New York-based 'proudly carbon-neutral' brand sells low waste personal care products with a focus on reusability and natural ingredients. Through their subscription service, you initially get refillable containers with your order and your following shipments will be refills without further packaging needed.
Their packaging is mainly biodegradable paper, easily compostable or recyclable. The reusable containers are made of durable plastic. Plus, their website is a wonder, full of beautiful visuals and compelling educational content.
Just for the kitchen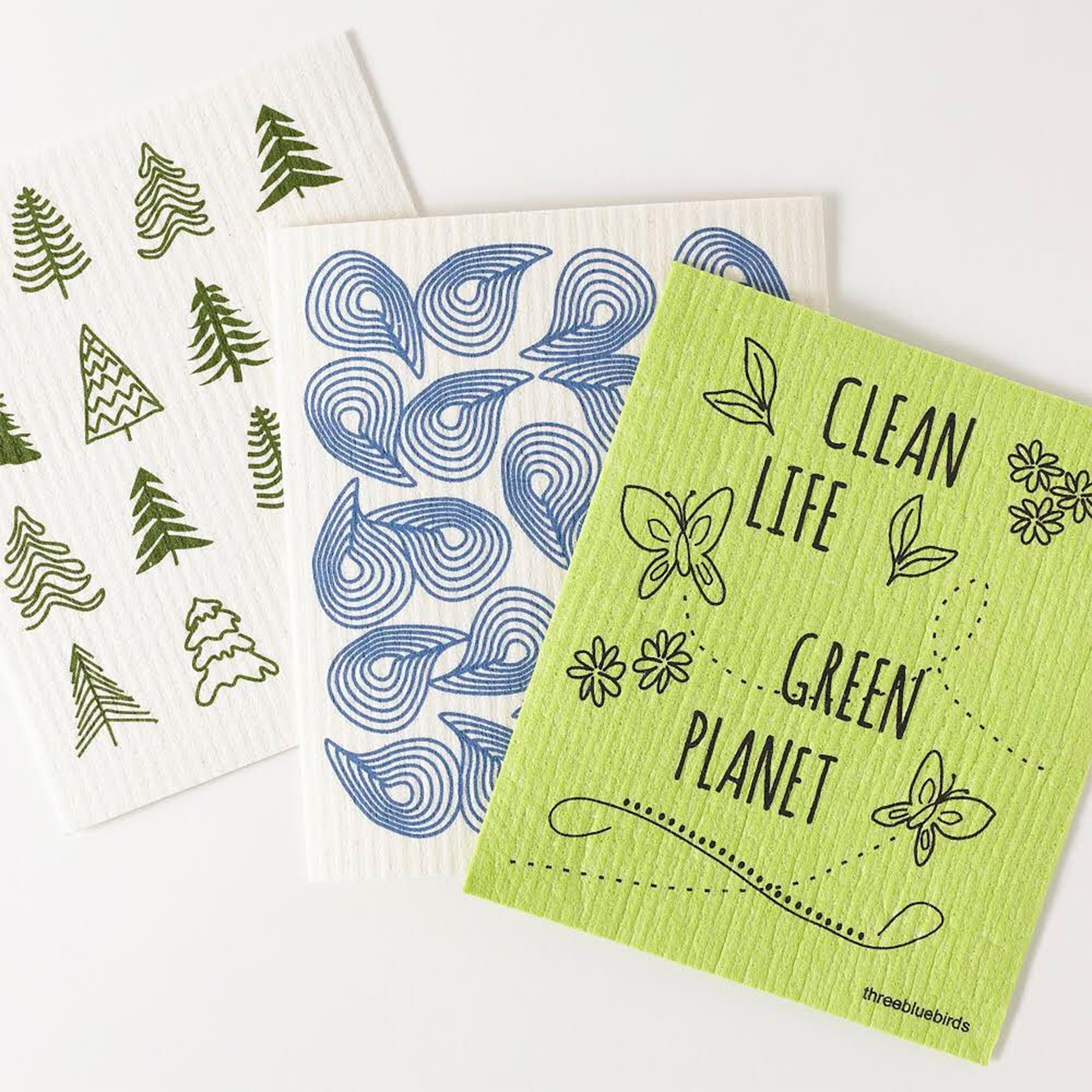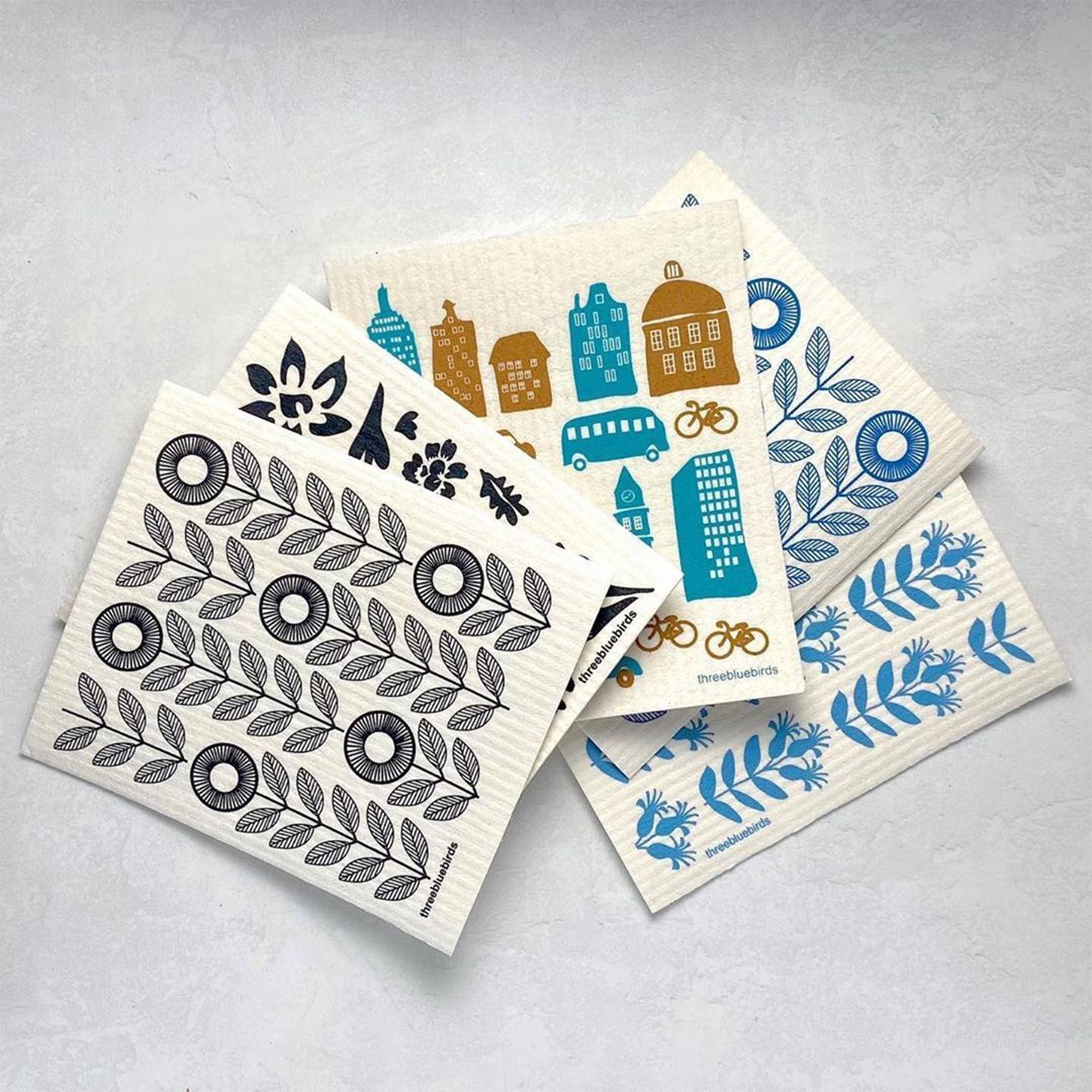 Photos credit: Three Bluebirds
This US-based sustainable brand focuses entirely on Swedish dishcloths, a super absorbent and washable cloth made from cellulose and cotton that biodegrades completely at the end of its long life. All designs are created in-house.
They also donate 1% of their annual sales to support wetland and habitat restoration through 1% for the Planet. Woohoo!
One-stop Zero Waste shops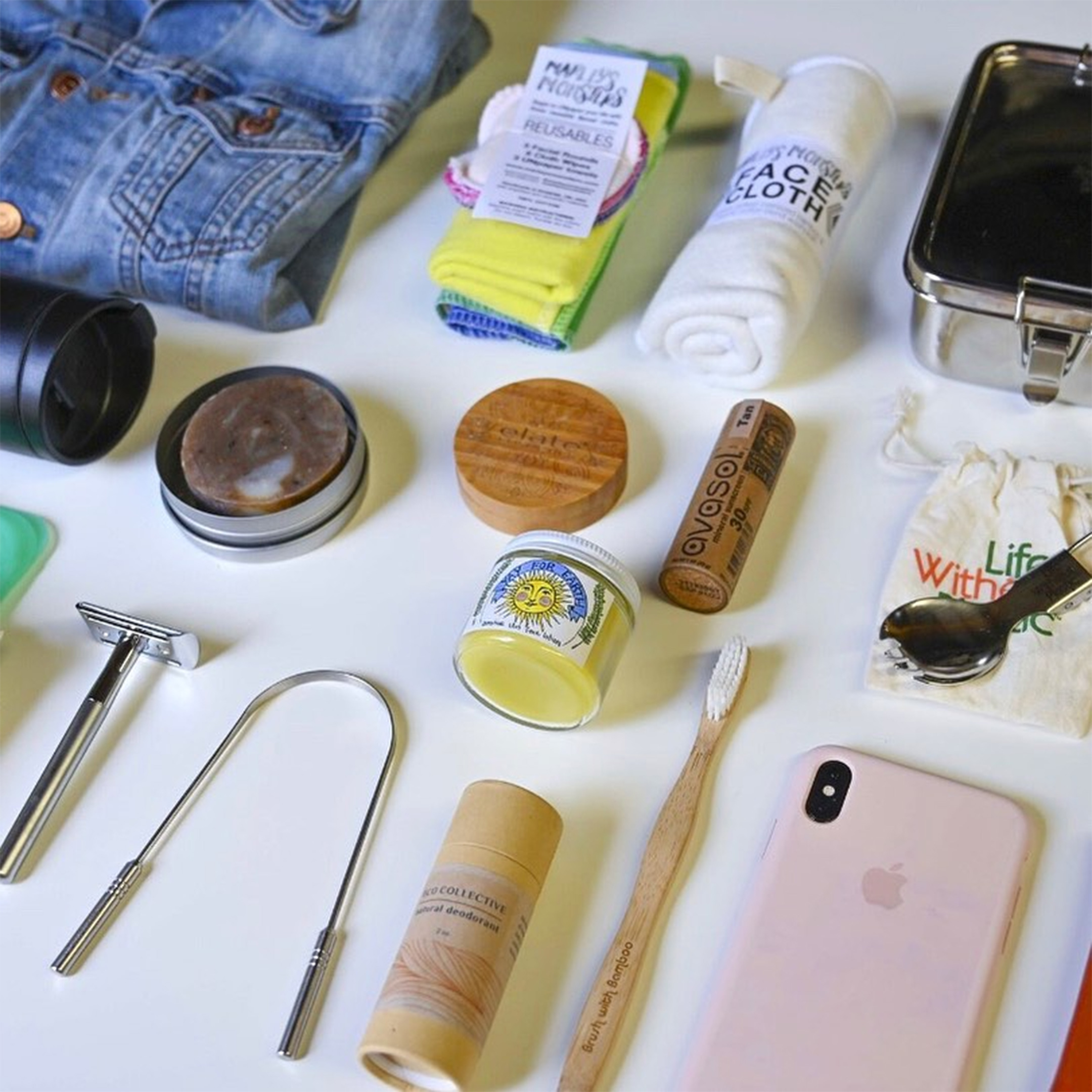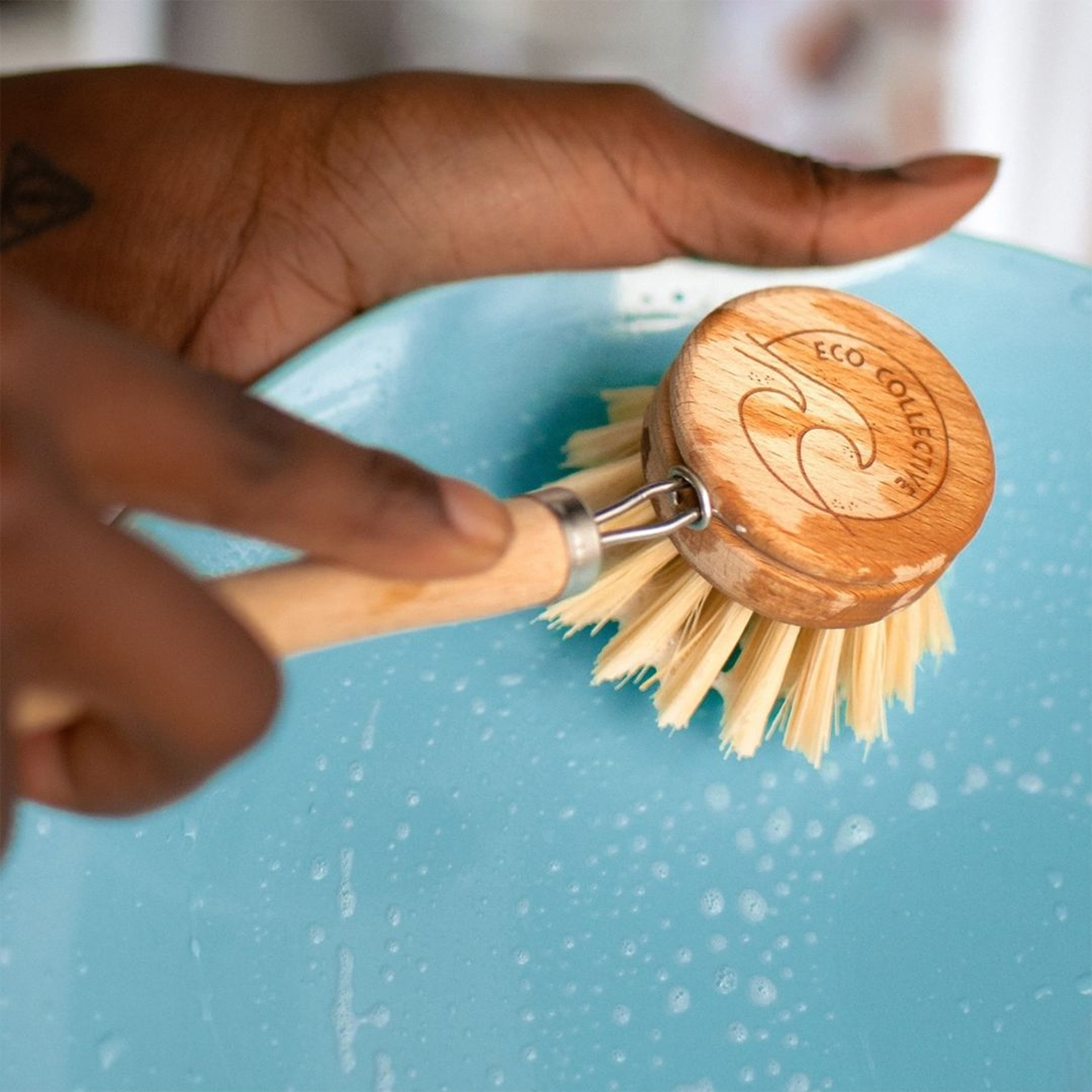 Photos credit: Eco Collective
This Seattle-based women-owned Zero Waste shop was created based on the idea that buying sustainably should be easy, like going to your nearest drugstore.
Their carefully curated products include anything from toothpaste tablets, deodorant, and vitamins to utensil sets, sustainable cleaners, and office supplies.
They ship everything plastic-free 100% carbon neutrally (using Sendle) throughout the US. If you live near Seattle, you can also opt for pickup.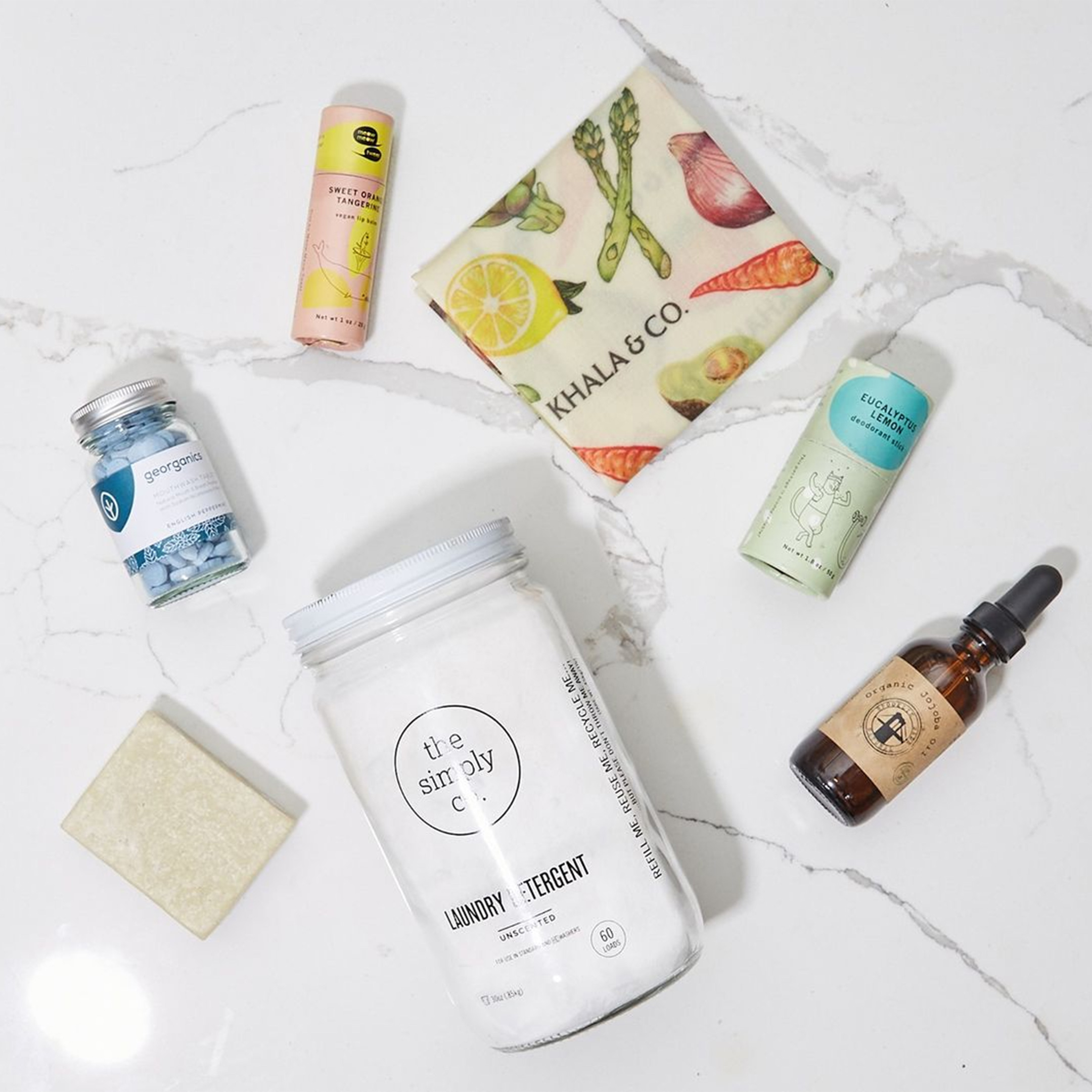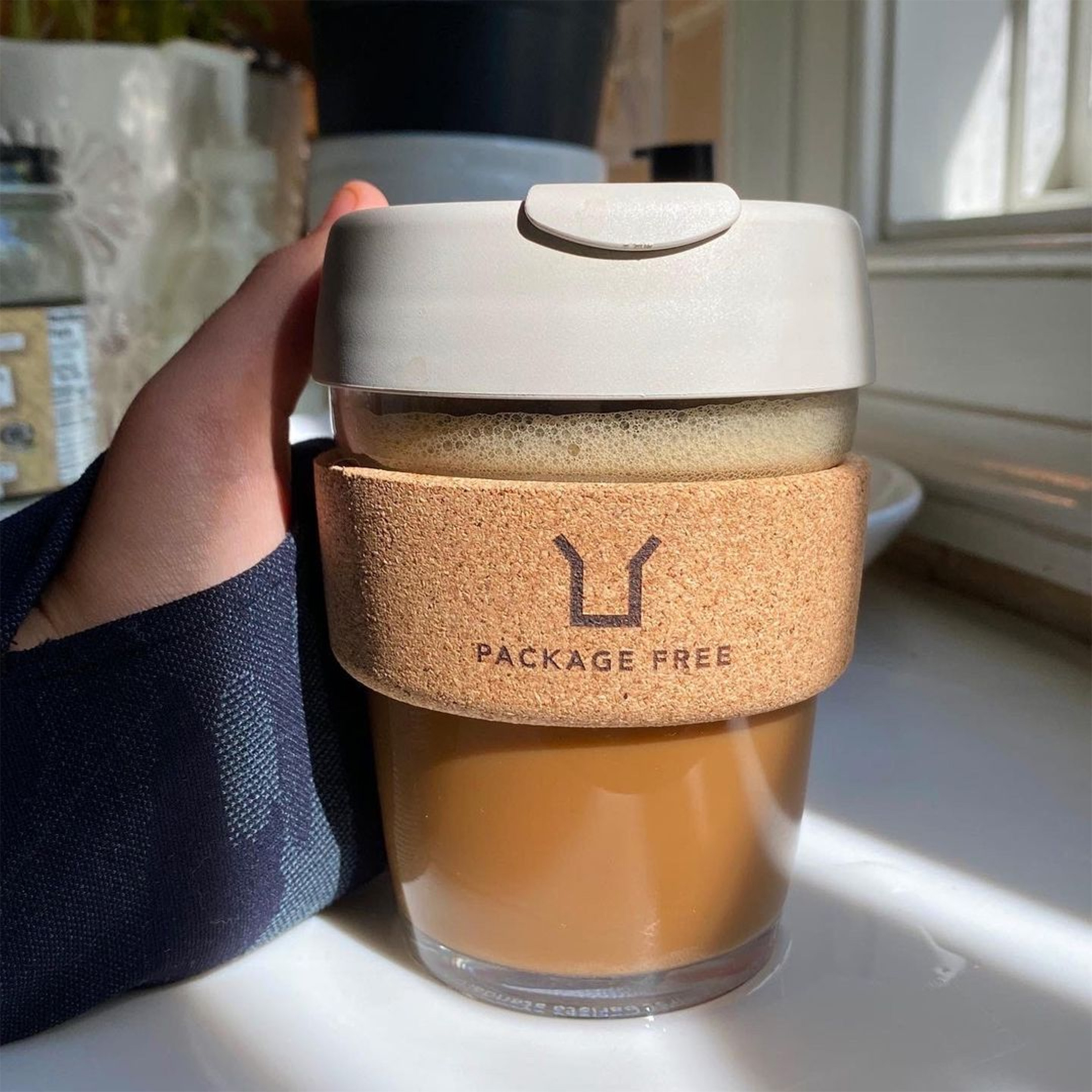 Photos credit: Package Free Shop
This NYC-based Zero Waste brand describes itself as 'an ecosystem of brands on a mission to make the world less trashy'. Well-put. Their truly expansive line of Zero Waste products are 100% plastic-free, plus all shipping materials are completely recyclable and compostable.
On top of everything else, they offset their emissions to go carbon neutral and have dedicated at least 15% of their assortment to Black-owned businesses.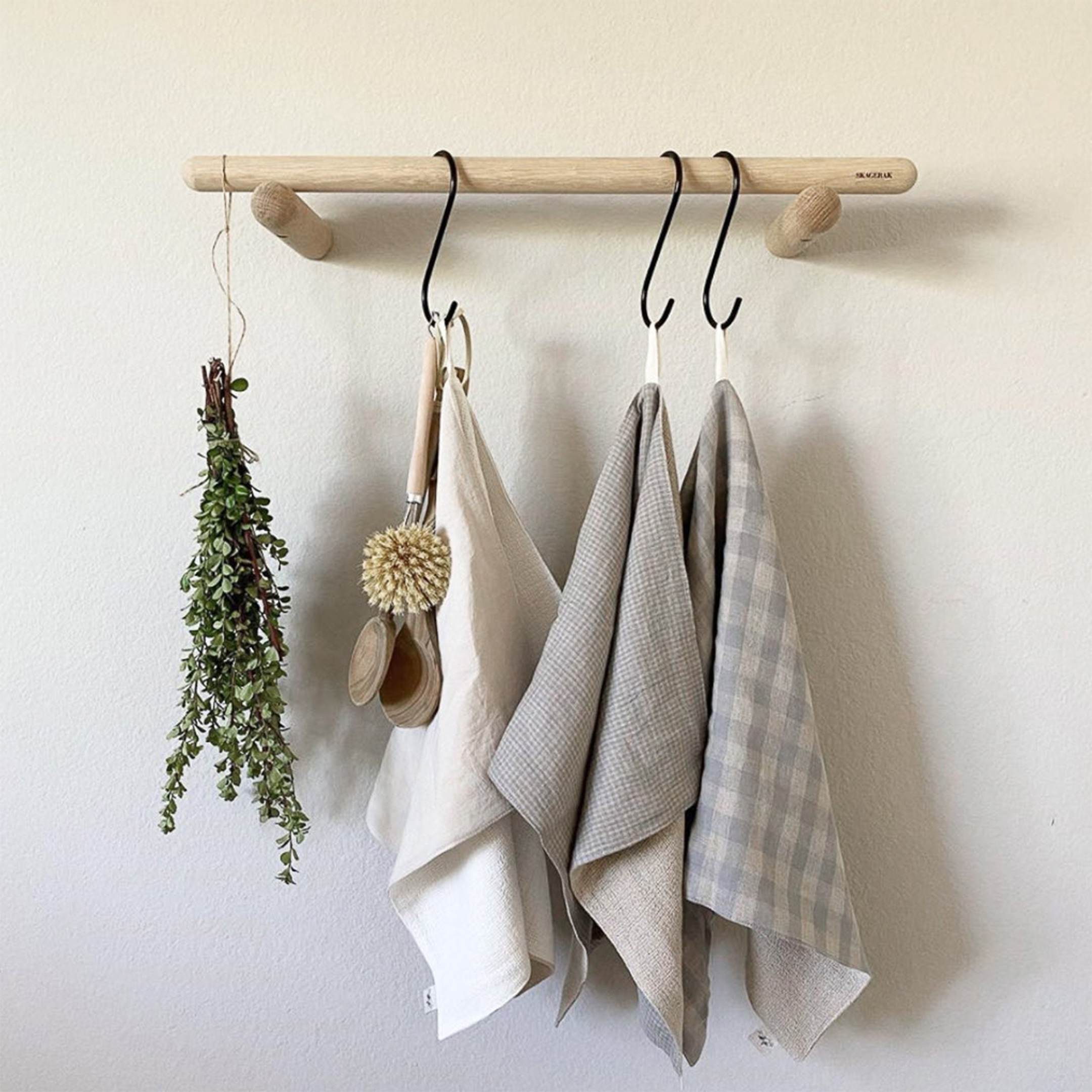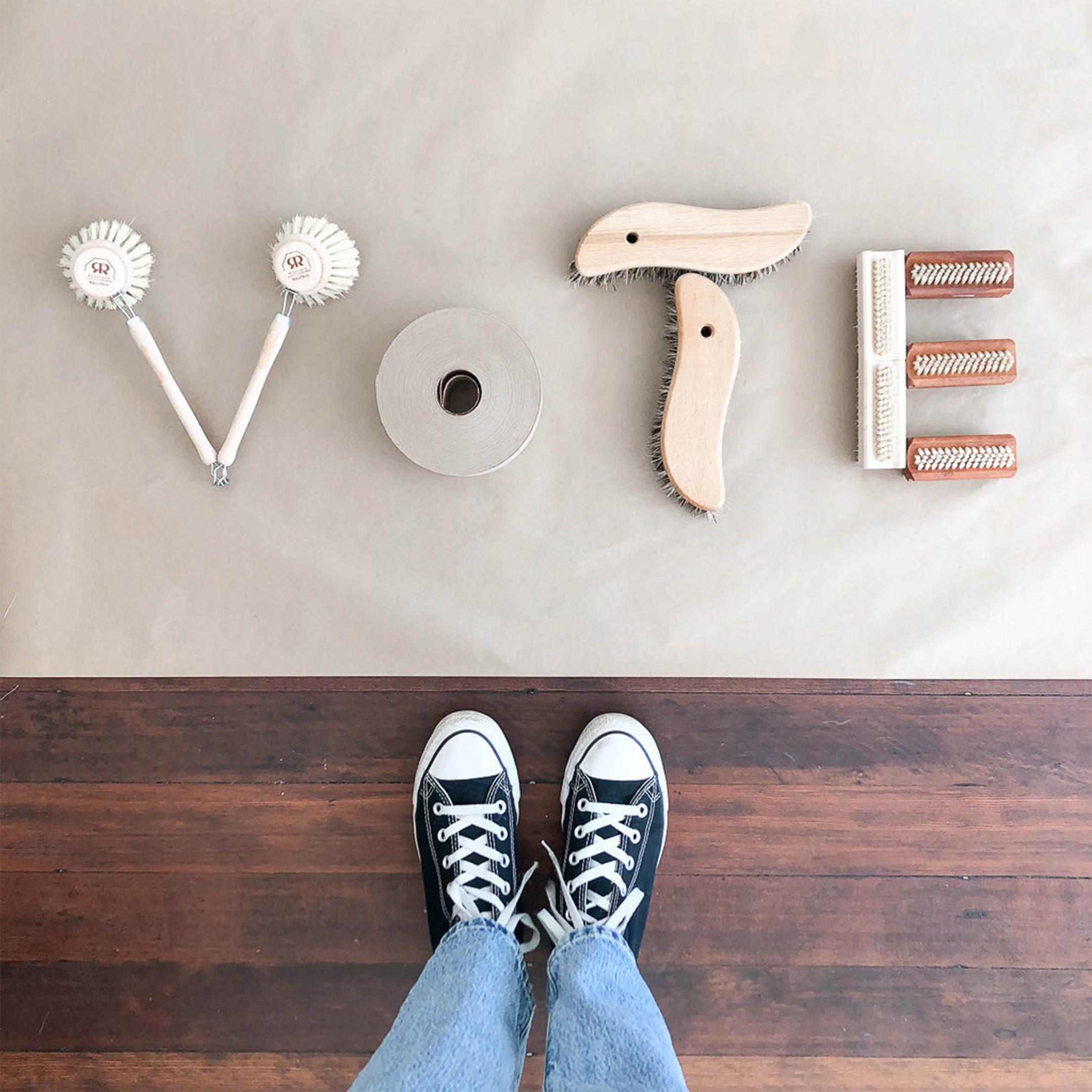 Photos credit: Wild Minimalist
This California-based Zero Waste shop was created to make it easier for people to go Zero Waste, all in one place. What can be a steep learning curve, they aim to make simpler by stocking as many of your Zero Waste essentials as possible.
They emphasize plastic-free packaging in their shipments and offer Zero Waste kits to a quick start to your new lifestyle.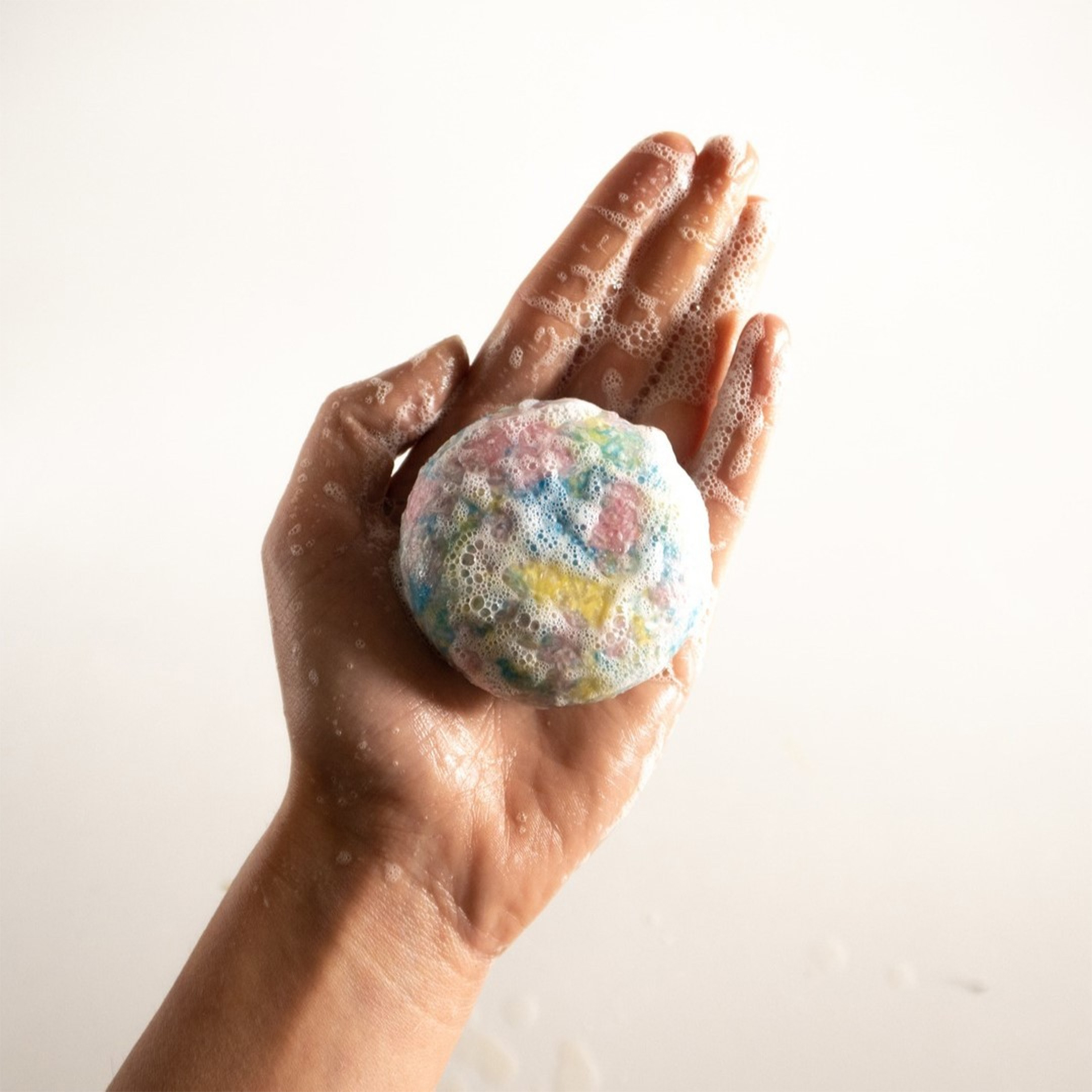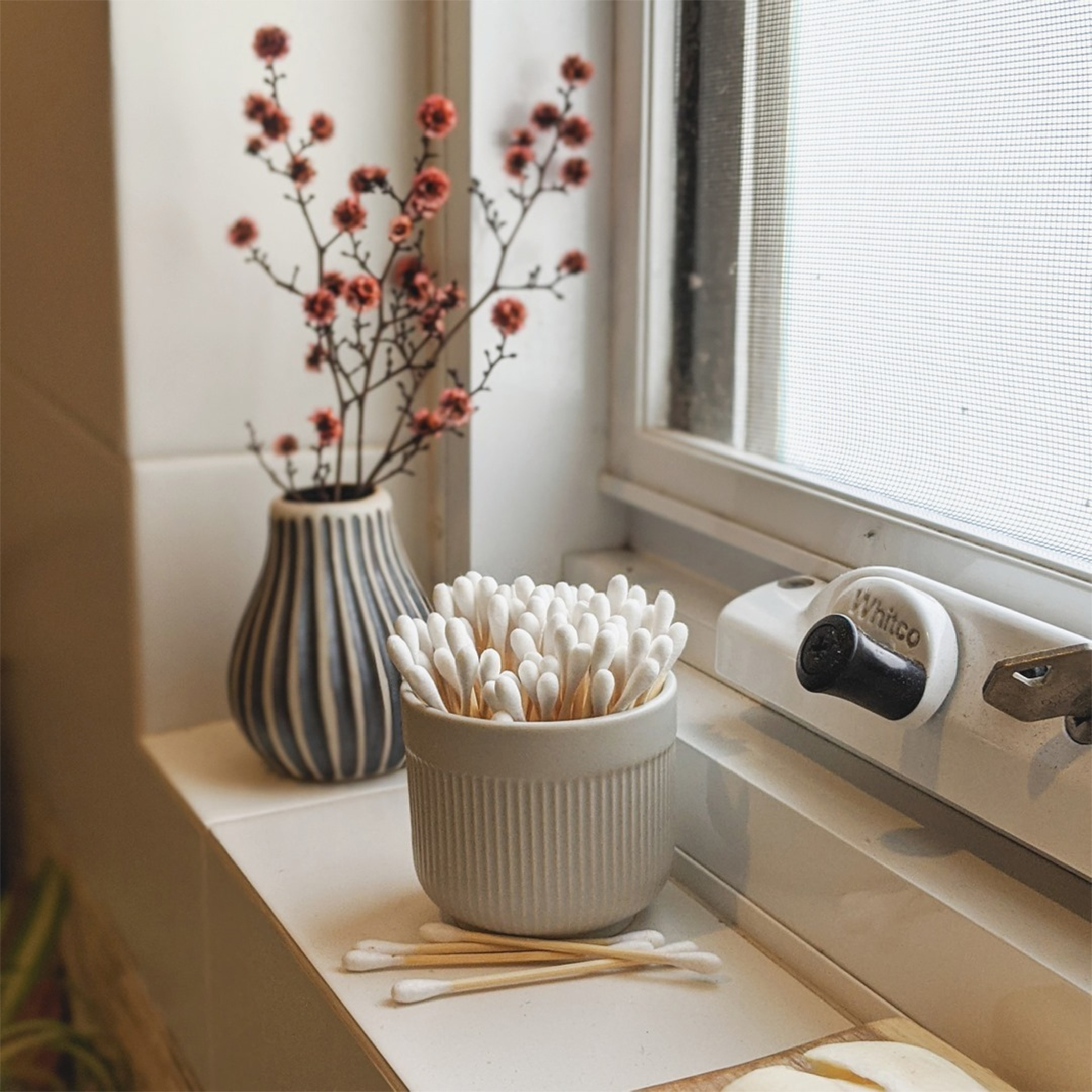 Photos credit: Zero Waste Cartel
This Australian Zero Waste shop stocks a ton of products (a few of which can be found in this roundup) that can transform your everyday life into a less wasteful affair. From the stuff in your bathroom to the cabinets in your kitchen and beyond, they've got the gear.
While based in Australia, they also have warehouses across the US. All shipping packaging is recyclable or compostable.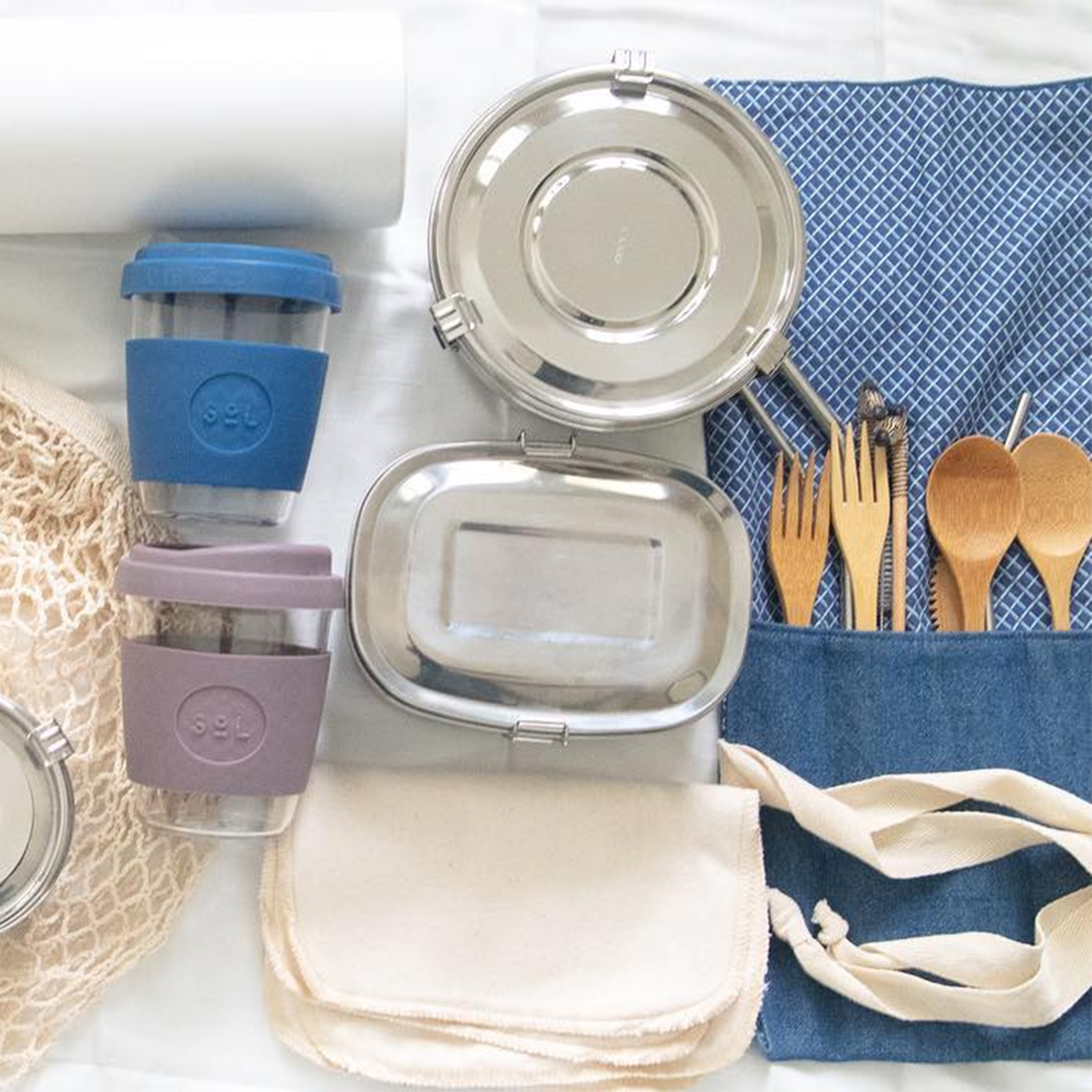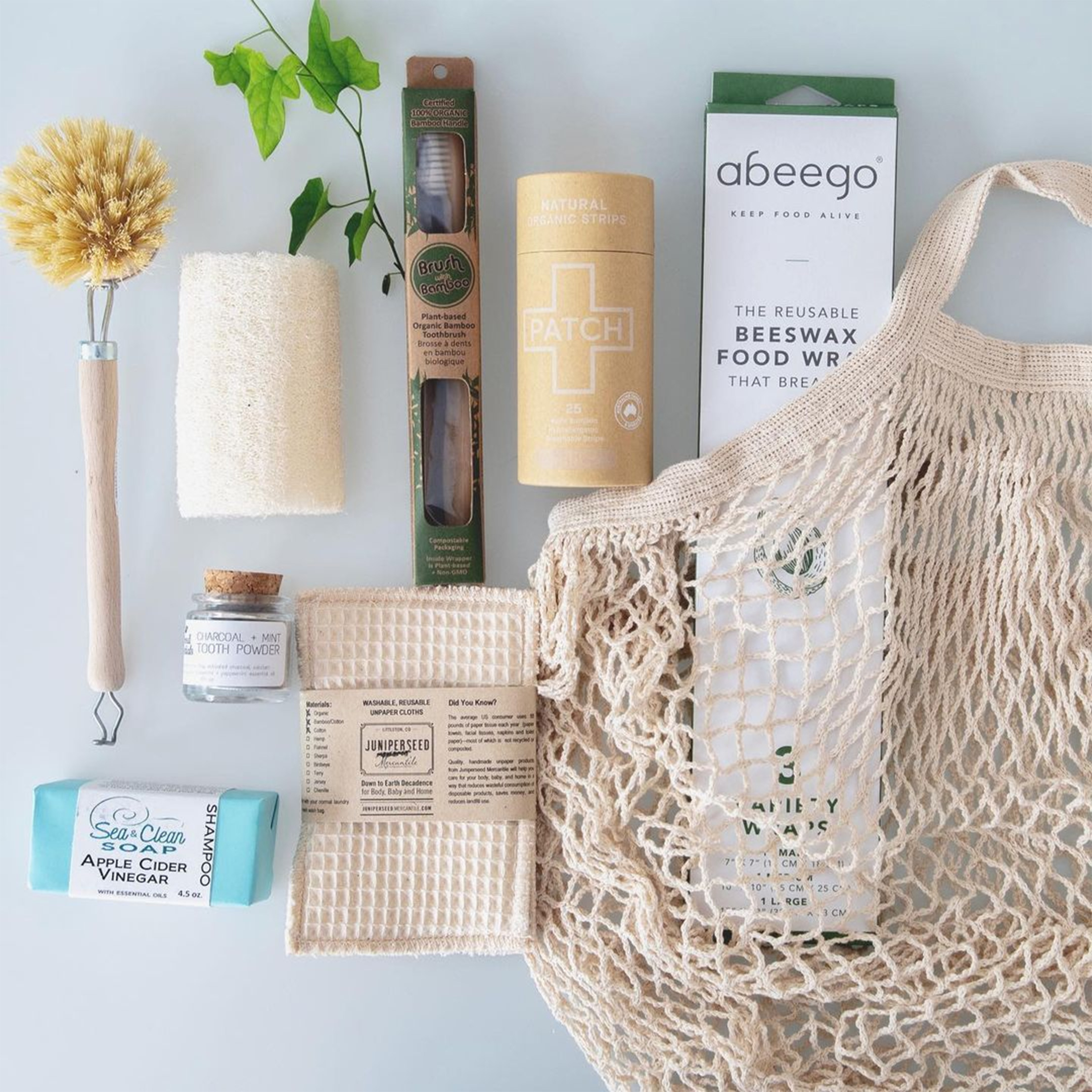 Photos credit: Zerovana
This small family-owned business out of Dallas, Texas believe in the idea of business as a force for change (so do we!). The company was born out of their family's personal move away from the wasteful trappings of convenience.
From reusable replacements for many disposable items—bags, utensils, coffee cups—to personal care and cleaning products, Zerovana hopes to move people away from convenient wastefulness in a simple way. They ship everything completely plastic-free in sustainable packaging.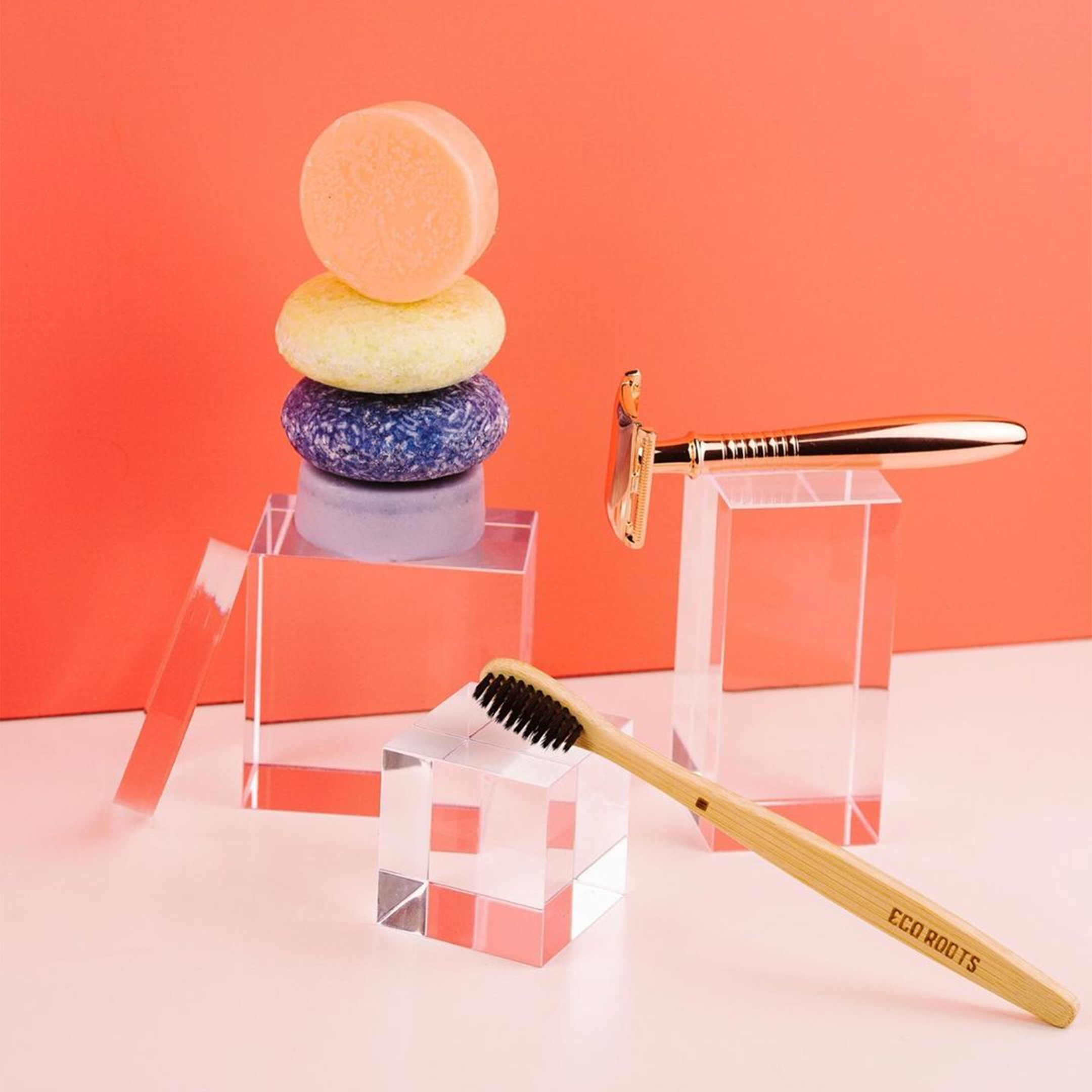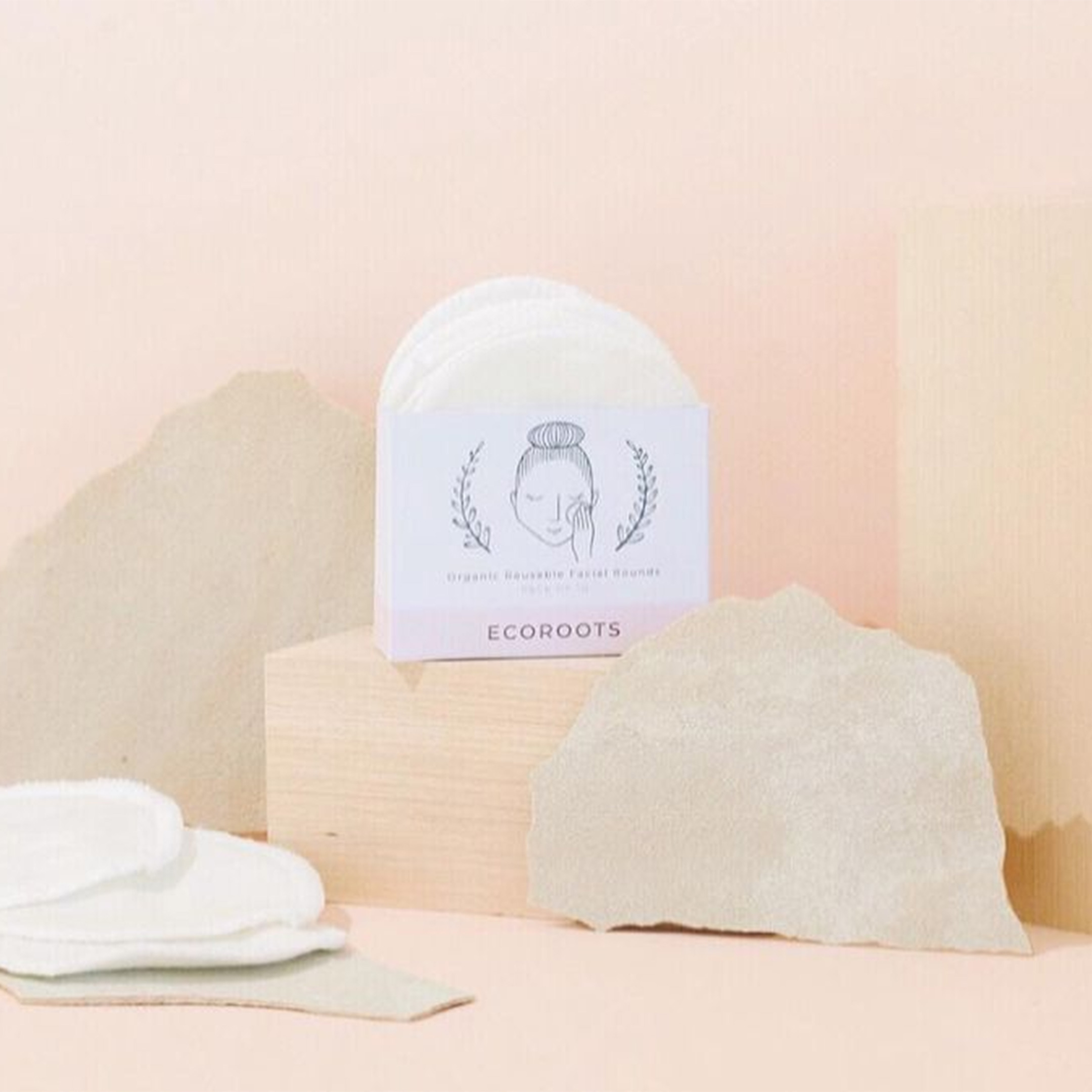 Photos credit: Eco Roots
This eco-conscious brand out of Aspen, Colorado was started to help teach people about the reality of single-use plastic's effect on the environment. Come here for your plastic-free cleaning supplies, your package-free bath and body products, and your long-lasting home wares.
They source and curate goods from small businesses that align with their own values. So, cruelty-free, eco-friendly, and sustainably packaged. Plus, they give a portion of each sale to Ocean Conservancy.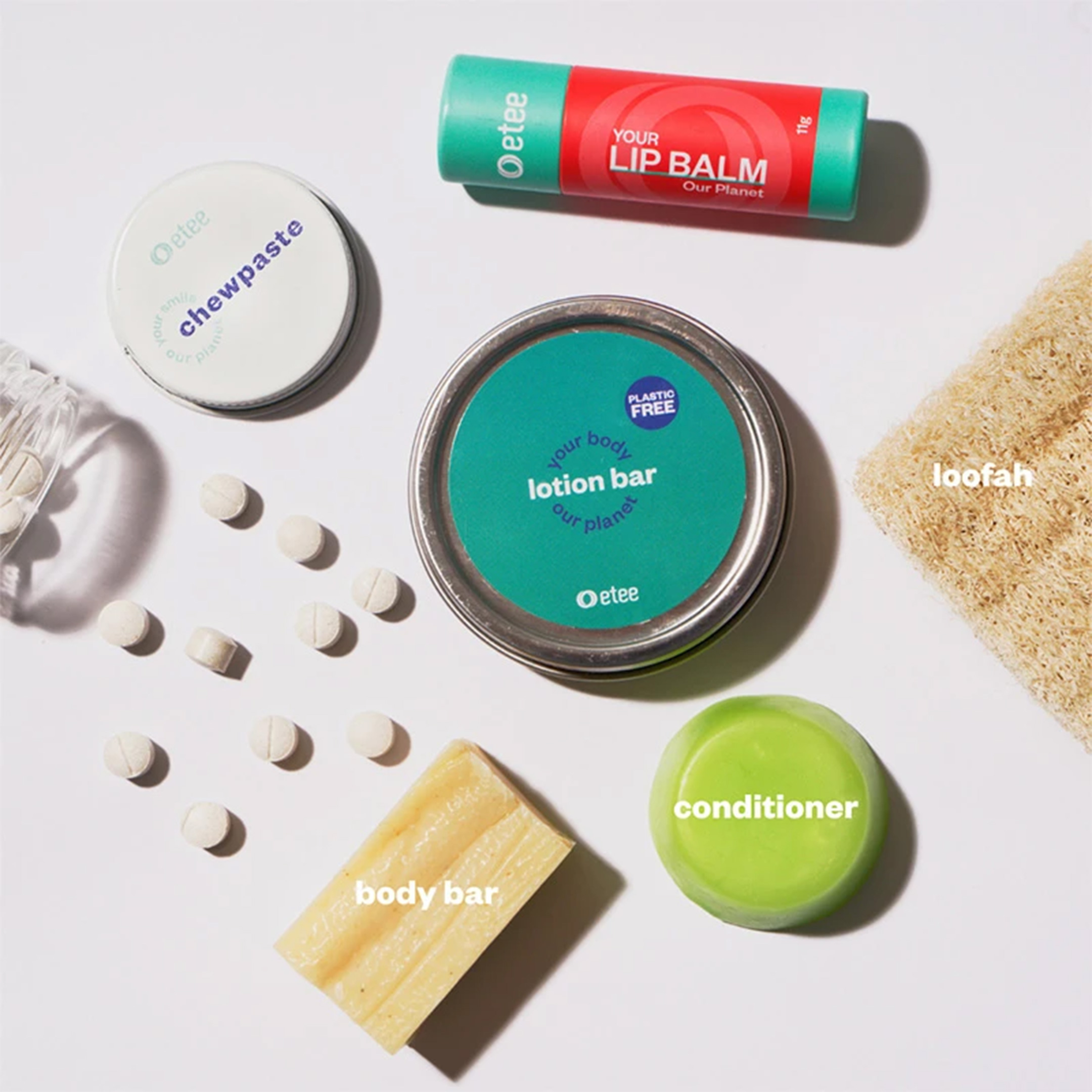 Photos credit: Etee
This Canadian/American Zero Waste outfit makes all sorts of incredible products, from toothpaste tablets and bamboo toothbrushes to dish soap concentrate and beeswax foodbags. The back story is amazing, but you should just read it yourself.
They've even got a Plastic Free Club, wherein the products are sold at wholesale prices for members.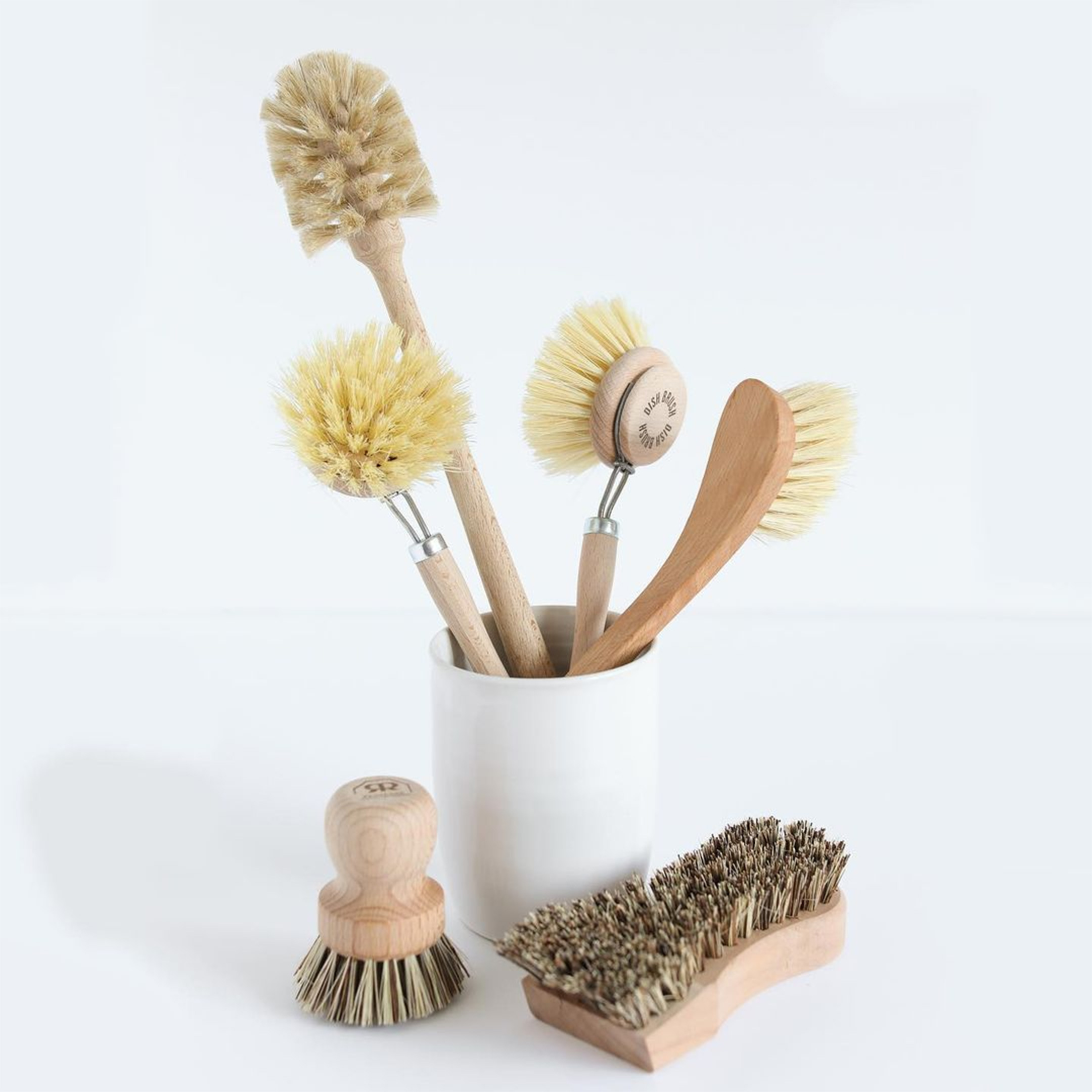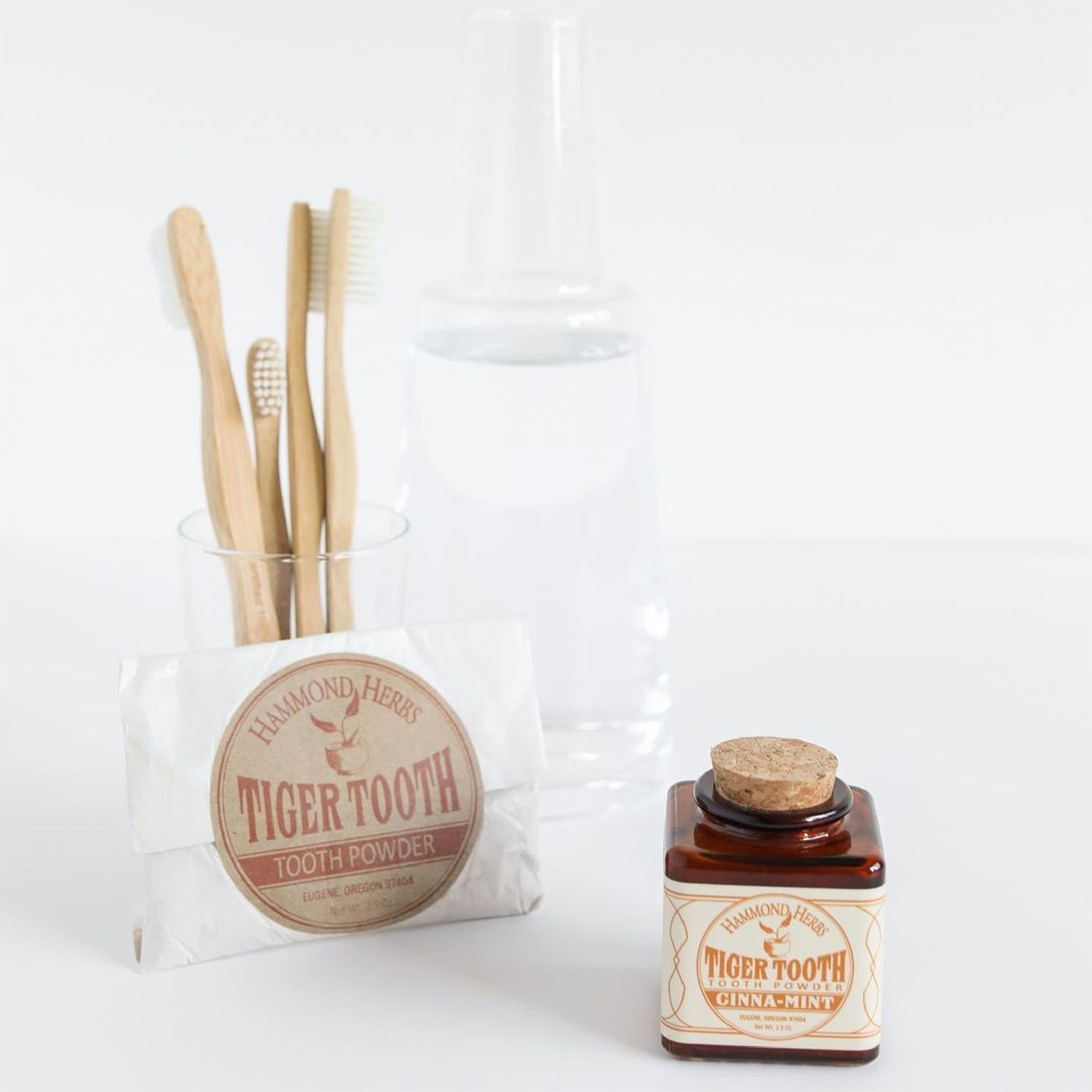 Photos credit: Well Earth Goods
This Oregon-based family-owned Zero Waste store has it all. For your teeth, skin, and hair—mouthwash and toothpaste tablets, shampoo and conditioner bars, deodorants and soaps, and more. For your home—cleaning products, dish and laundry necessities, and kitchen storage. Plus, a bunch of stuff for just about anything else.
They are dedicated to being plastic-free, using recyclable/biodegradable glassine bags, compostable stickers, starch-based peanuts, and recyclable paper packaging for all shipments.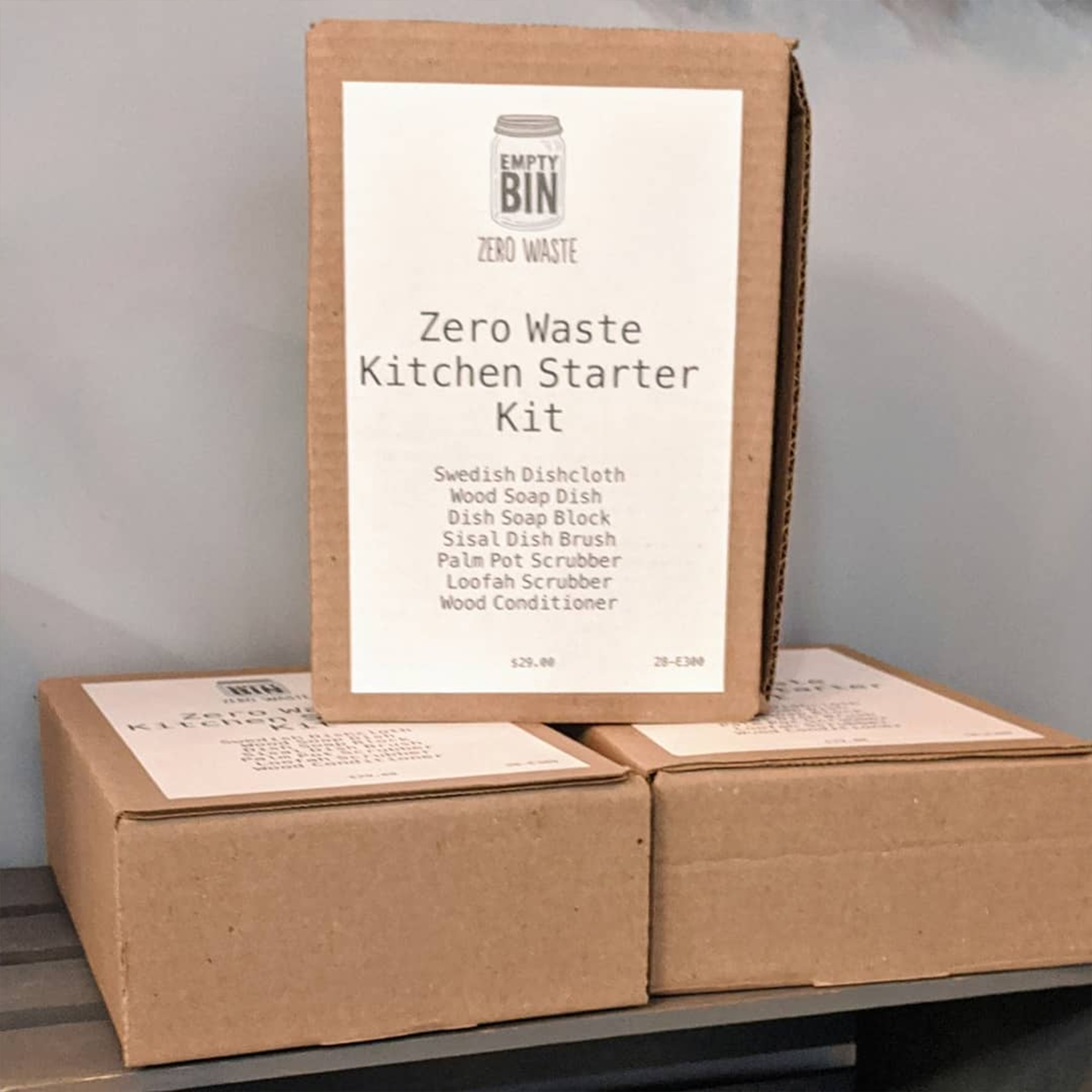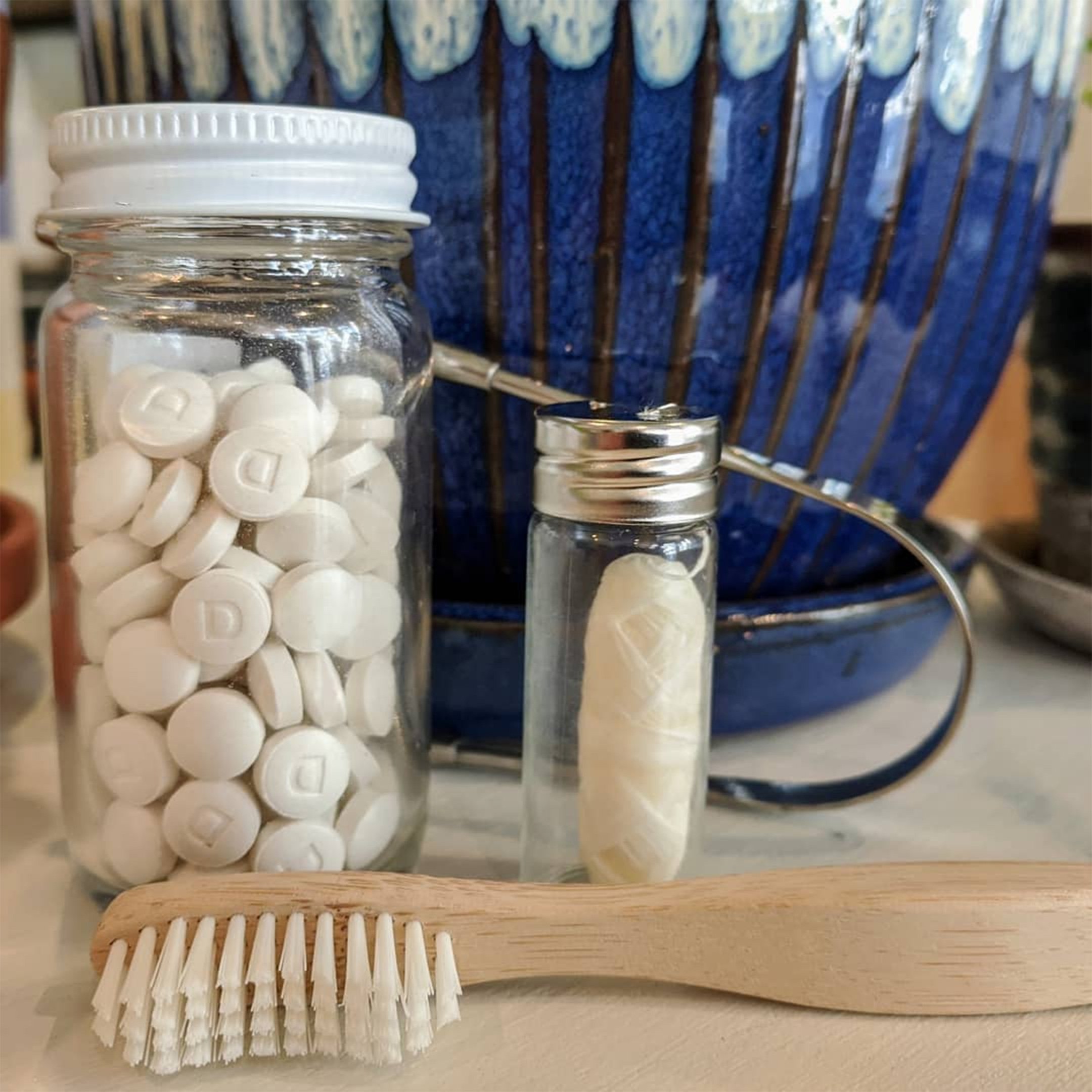 Photos credit: Empty Bin Zero Waste
Based in Ohio, this Zero Waste shop was started by a newly-minted grandmother who decided that convenience could no longer outweigh sustainability. Teresa Mazey stocks just about everything you need to start your Zero Waste life.
While Empty Bin operates locally in Canton, Ohio, all items can be shipped as well. Packaging is recyclable and compostable.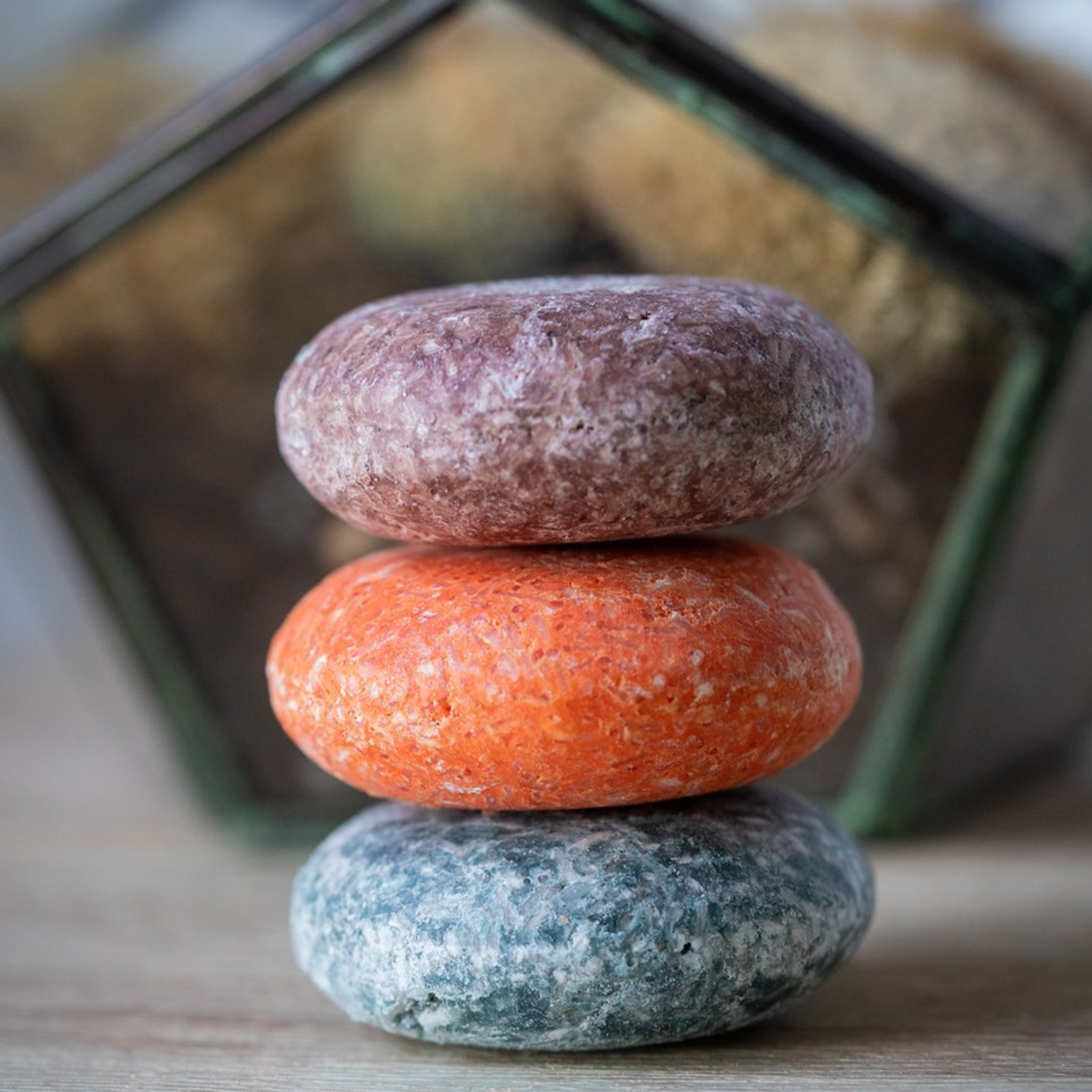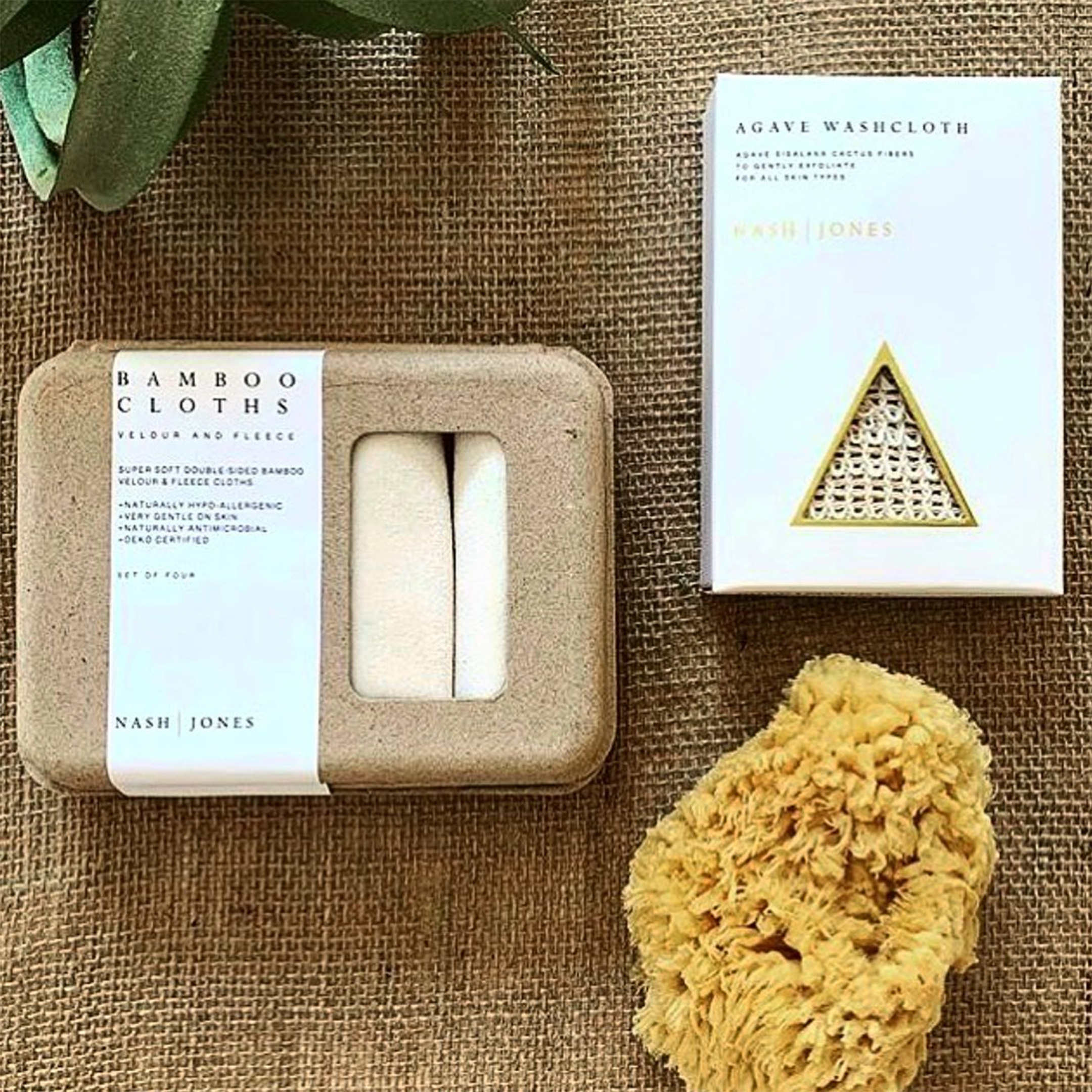 Photos credit: Weighstead
This Colorado-based, WOC-owned Zero Waste store carries a curated assortment of products that will help you put less in the trash bin. For every order, they plant a tree through One Tree Planted!
All shipping packaging is plastic-free and recyclable.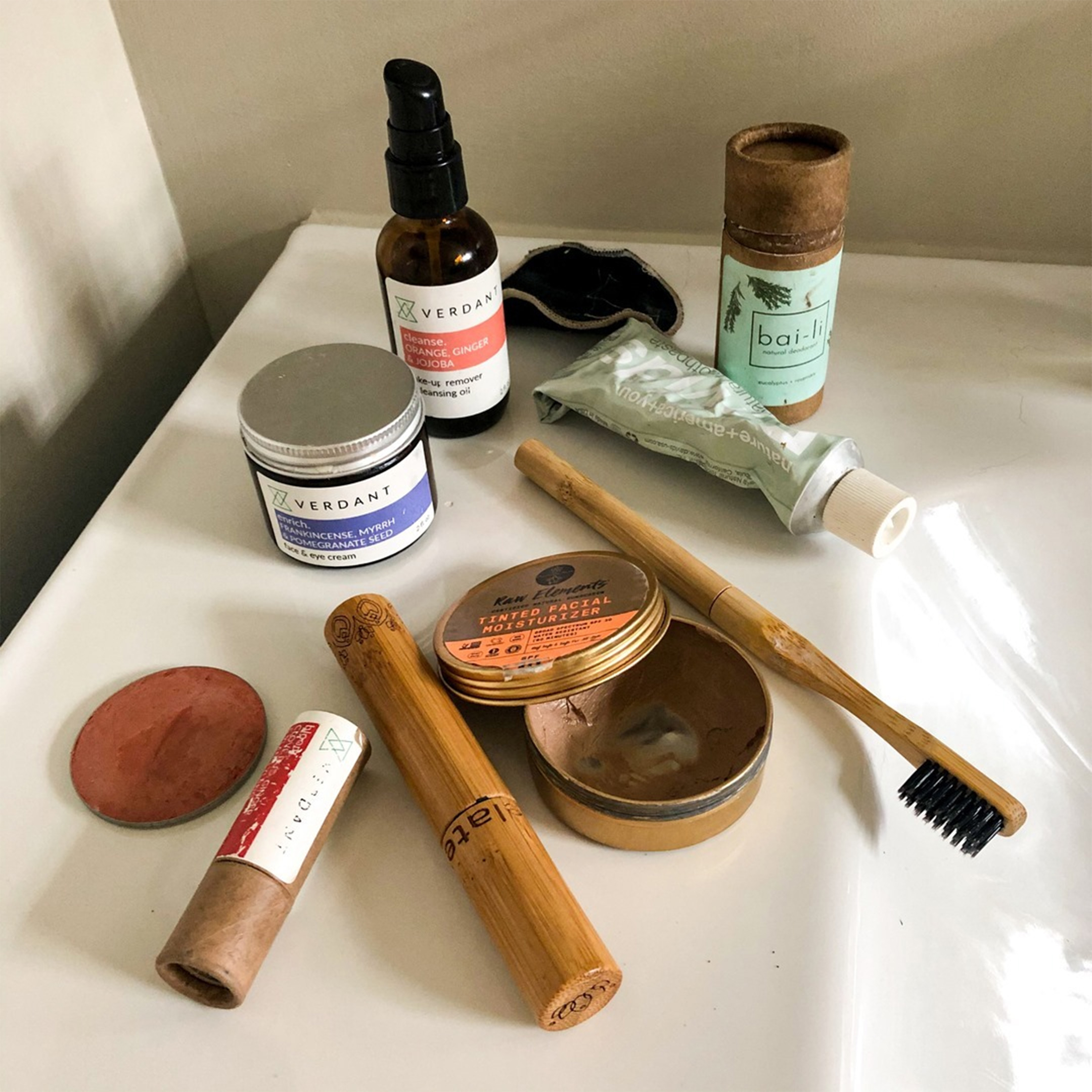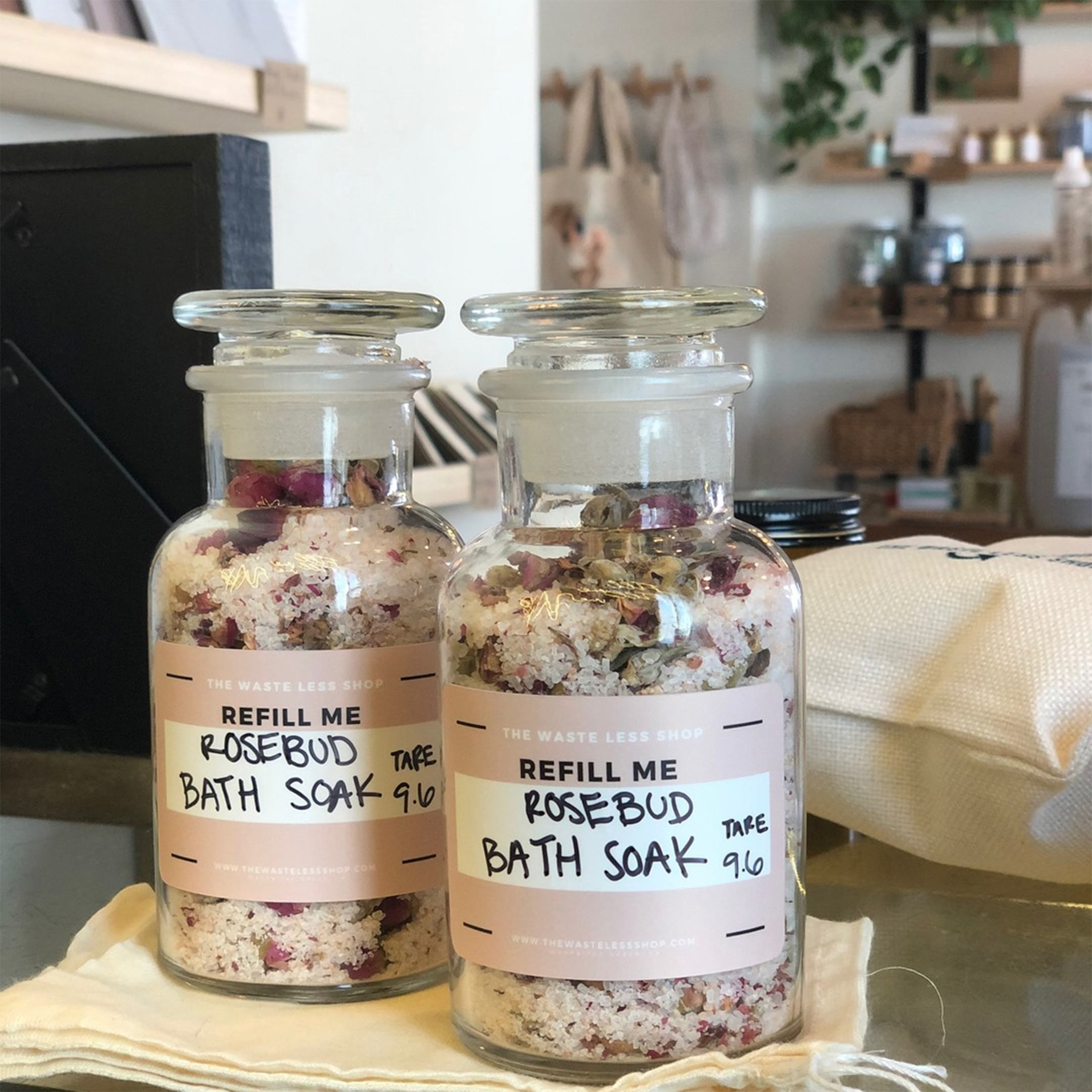 Photos credit: The Waste Less Shop
This California-based shop sells sustainable home goods and gifts for those that want to waste less. For local customers, pickup and local delivery are options. Outside of the Los Angeles area, shipping is available nationwide.
For every purchase, a tree is planted through One Tree Planted.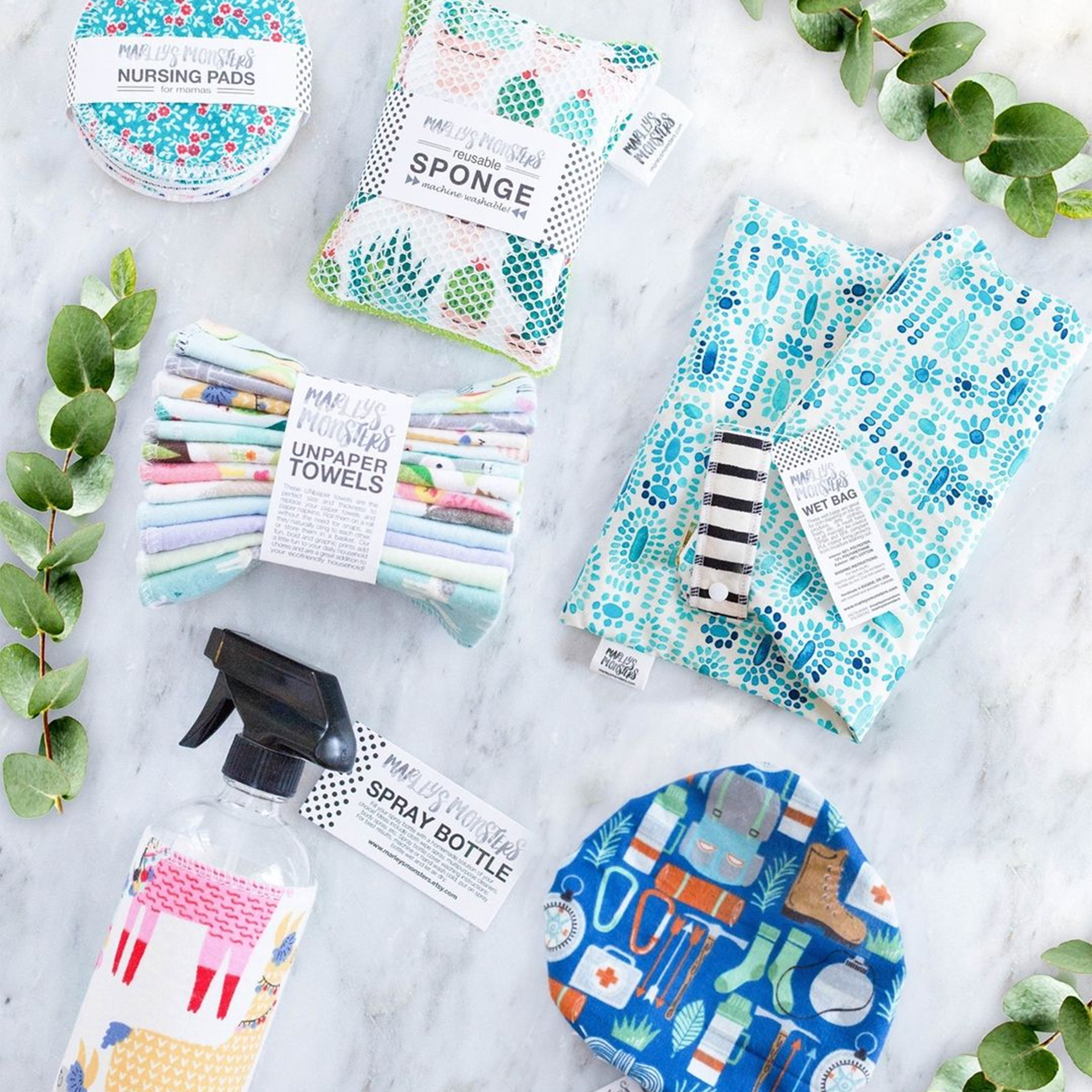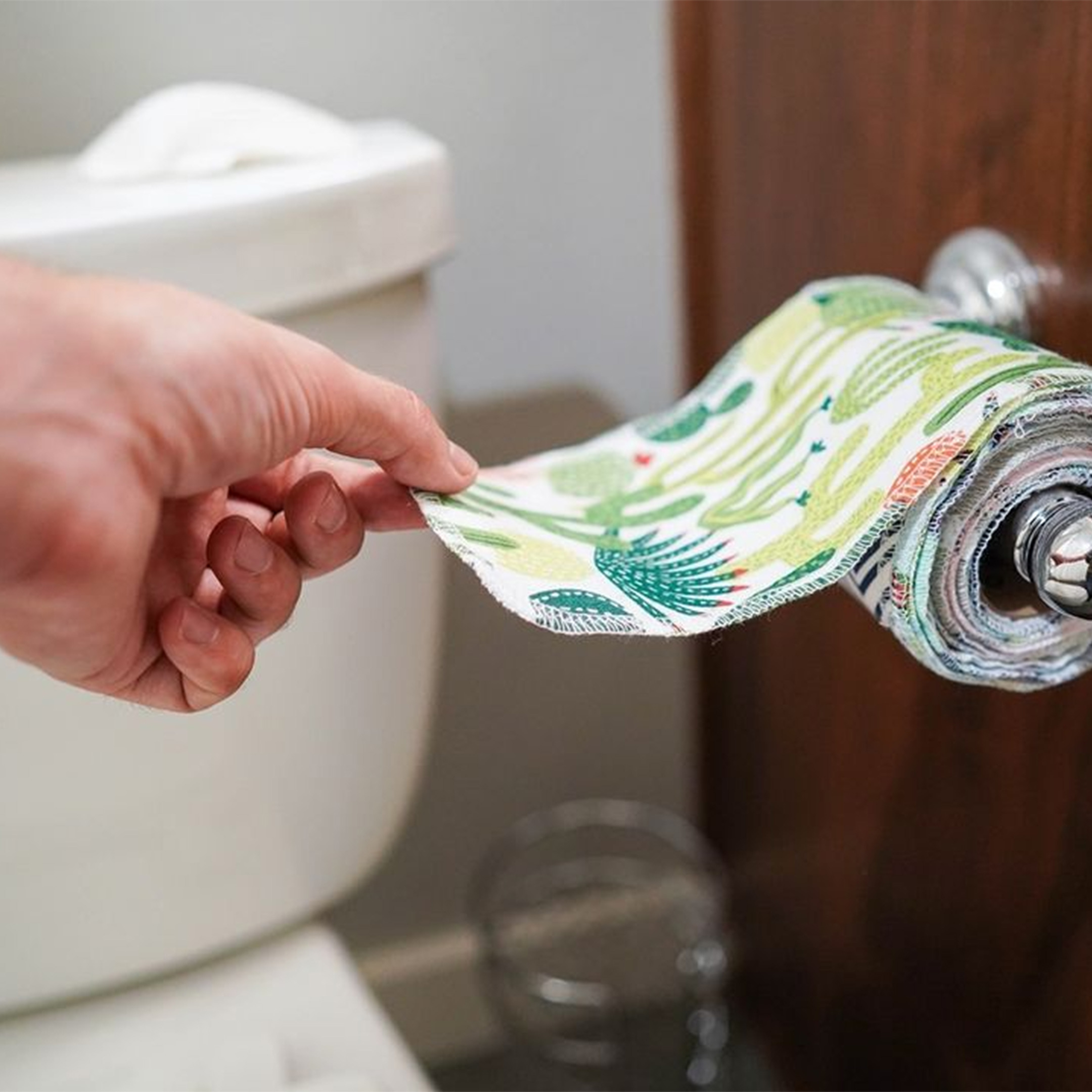 Photos credit: Marley's Monsters
A rare double from our Zero Waste Etsy roundup, Marley's Monsters also has a Shopify storefront. This Oregonian Zero Waste shop has a large selection of reusable alternatives to disposables, opting for fabric over paper and plastics.
All packaging materials are plastic-free and recyclable (if not compostable).