July 15, 2021
The tasty and tropical materials tackling our plastic waste problem
by Nicole Webb
Whether you're a climate warrior, aspiring environmentalist or just a mindful human wandering the earth, you've likely heard a thing or two about the wastefulness of single-use plastic.

Like perhaps the fact that around the world, one million plastic drinking bottles are bought every minute. And an estimated 5 trillion single-use plastic bags are used each year.
All in all, we produce about 300 million tonnes of plastic waste every year. That's about the weight of the entire population! And all this plastic is extremely problematic. Once thrown out, it takes 500-1,000 years to degrade.
There's no doubt we humans are addicted to the convenience of disposable plastic, and the waste and pollution is piling up.
But what can we do about it?
For one simple answer, look no further than the fruit and vegetable stand.
As an ode to Plastic Free July, here's a look at some of the lesser known (and in some cases more tropical!) alternatives to plastic that are slowly helping us cut off the flow of plastic waste at its source.
Pineapple
The Philippines is the second largest pineapple producer in the world. To make use of its excess pineapple leaves, Filipino researchers created 'pinyapel' - treeless paper made from discarded pineapple leaves.
The word 'pinyapel' plays on the prickly fruit and the Filipino word for paper, and this impressive invention is being used to create everything from coffee cups to shopping bags.
The pineapple leaves are naturally water-resistant, so when it comes to coffee cups, there's no need for a plastic film layer-- which typically leads even recyclable cups to the trash can.
Pineapples decompose faster than other paper products, and certainly plastic, and the process of making them doesn't require cutting down any trees. As an added bonus, using pineapple leaves helps cut down on agricultural waste.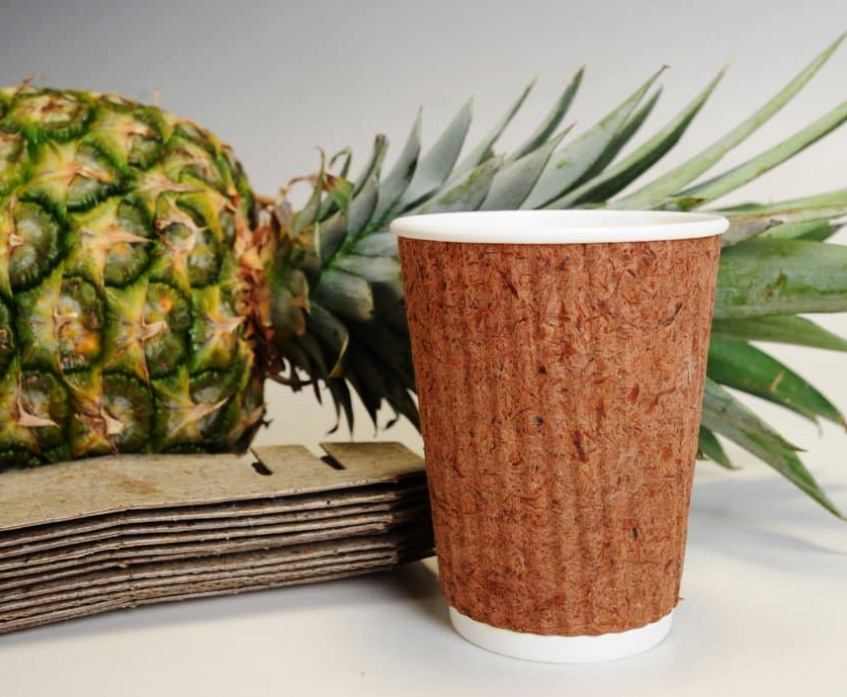 Image: Truly mind
Prickly Pear Cactus
Sandra Pascoe Ortiz, an incredibly clever research professor from the University of Valle de Atemajac in Zapopan, Mexico created a biodegradable plastic from the juice of the nopal - or prickly pear cactus.
Thanks to the chemical properties of the nopal, Ortiz identified that when mixed with other natural substances, a non-toxic biodegradable plastic could be formed.
After sitting in the soil for a month, the new material begins to break down. And if sitting in water, it can break down in a matter of days. So, if it makes its way to the ocean it will simply dissolve there, instead of being discovered 40 years later on the ocean floor, like this plastic KFC bag from the 1970s!
While the prickly pear cactus experiment is still in its early days, Ortiz says a number of companies have expressed interest in using the new material, and she's currently looking at how to turn it into a large-scale operation.
Yes please!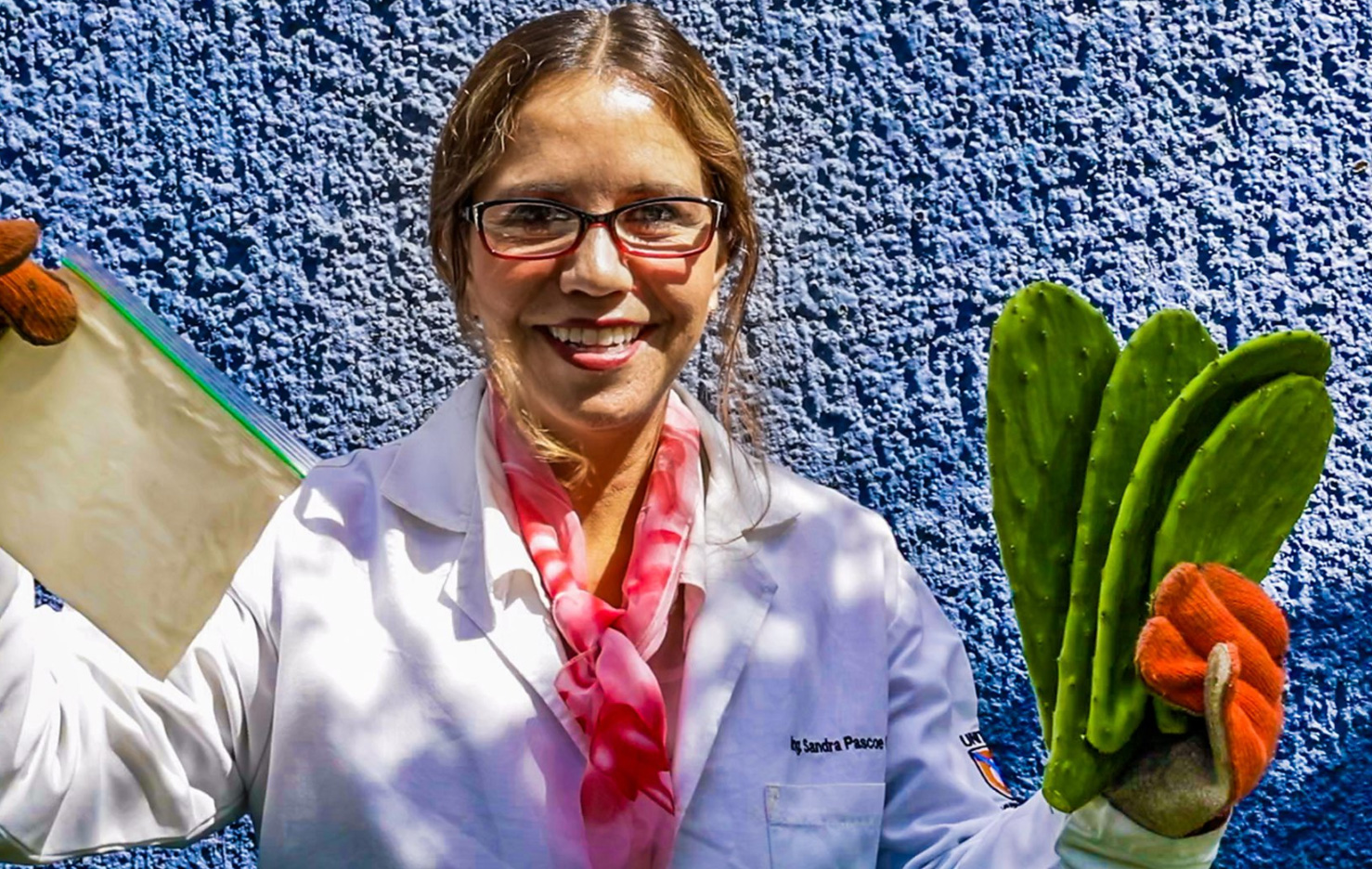 Image credit: Film by Tom Heyden for People Fixing the World.
Coconut
You put the lime in the coconut…. or in this case, your foot goes in the coconut.
Coconut husks have been inching their way onto the hot list of sustainable materials-- a thick, natural non-toxic material that you can often find in things like mattresses, futons and upholstery.
Sustainable footwear brand Po-Zu brings the benefits of coconut husks to their shoes. The Po-Zu 'foot mattress' is a thick cushion made from coconut fibre from the husk of the fruit. It has a natural layer of 'hair' on the outside, which prevents the coconut from splitting when it falls from the tree.
The material adds extra cushion, as well as air circulation, making it a great alternative to plastic for the production of shoe soles.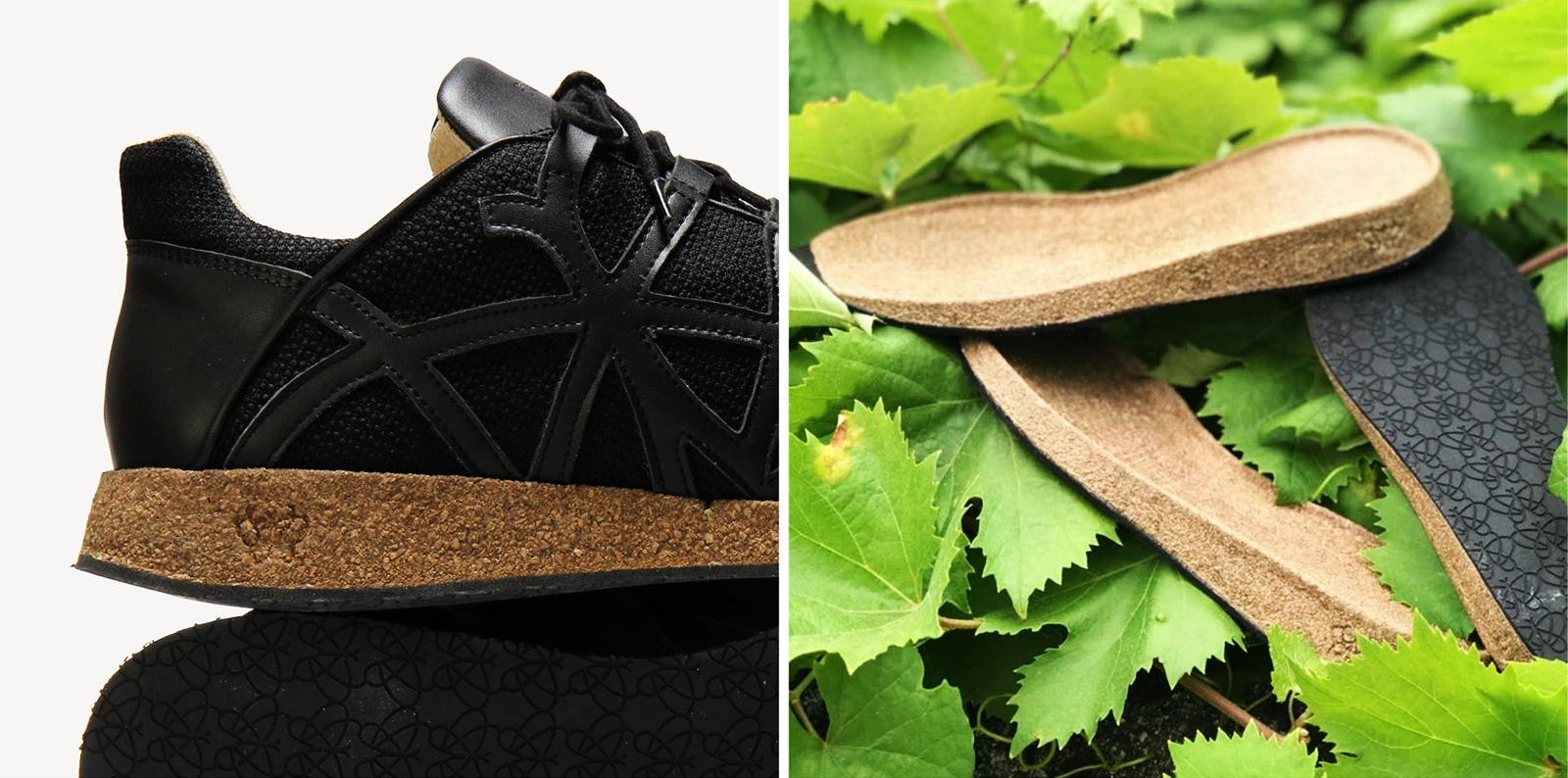 Image: Pozu turns coconut husks into eco-soles for your shoes
Rice and wheat
Indian born Bakey's have created an alternative to the billions of disposable plastic cutlery discarded every year. And it's edible.
Petroleum based plastic cutlery may leach into food and is toxic to the environment.
But these edible spoons have no preservatives, fat, emulsifiers or chemicals. It is made from millet, rice, wheat and are wholly vegan. They are available in plain, sweet and savory flavors.
So once you've finished your meal, you can eat your spoon too.
If not eaten, they disintegrate in less than five days.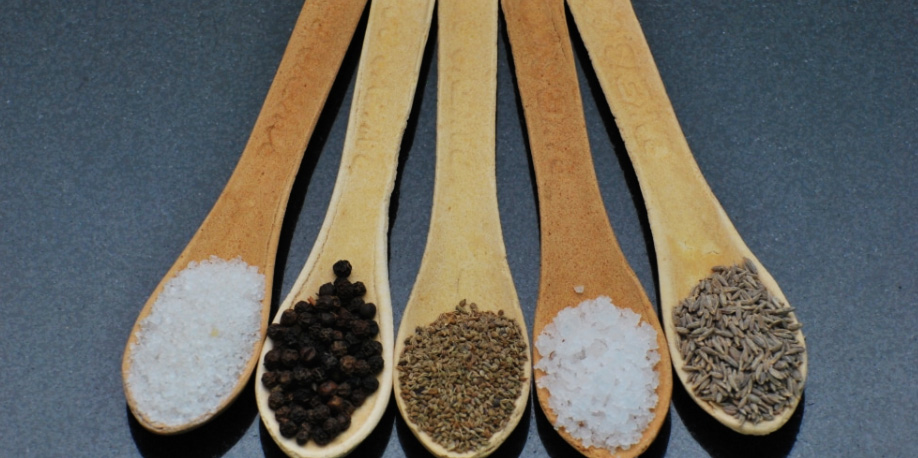 Image: Atlas of the future
Mushrooms
Mushrooms are an ideal replacement for plastics, as they mimic the material in so many ways.
They have a springy texture and are often used in shipping boxes as an alternative to packing filler and styrofoam.
Mushroom materials have great diversity. From pots which can be planted directly into the garden (to help avoid transplant shock), to wine cases, and plaster (for kids to paint), the humble mushroom is truly a wonder funghi!
And they are completely biodegradable.
This means once you have used your shoom packaging you can toss it into your garden or compost when you're done.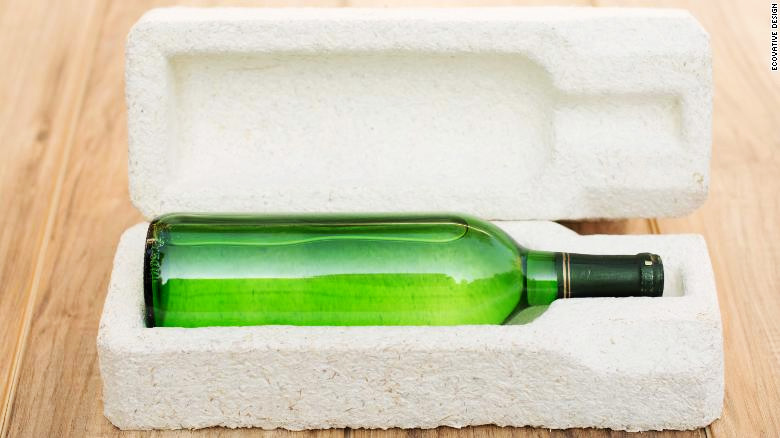 Image: Ecovative Design uses mycelium, which grows below mushrooms, to provide a natural alternative to packaging materials made out styrofoam
So, there you have it. There's a growing number of everyday materials showing us a better path forward for supporting and protecting our planet. The more we collectively say no to single-use plastics, and take up these great alternatives, the more we'll inspire other consumers and companies to do the same. And the better off we'll all be.
Feeling inspired? Taking up the Plastic Free July challenge is a perfect place to start.