June 17, 2020
Sendle delivers first fleet of solar powered electric vehicles in Australia
by Hannah Belcher
At Sendle, we take our commitment to the environment very seriously which is why we're doubling down on our efforts to provide shipping that's good for the world.
From day one, we have been 100% carbon neutral—for every parcel you send with us, we offset the carbon emissions and invest in environmental causes all over the world like our Myamyn conservation project in Australia and our Afognak Forest carbon project in Alaska.
We wear our carbon neutral delivery logo with pride.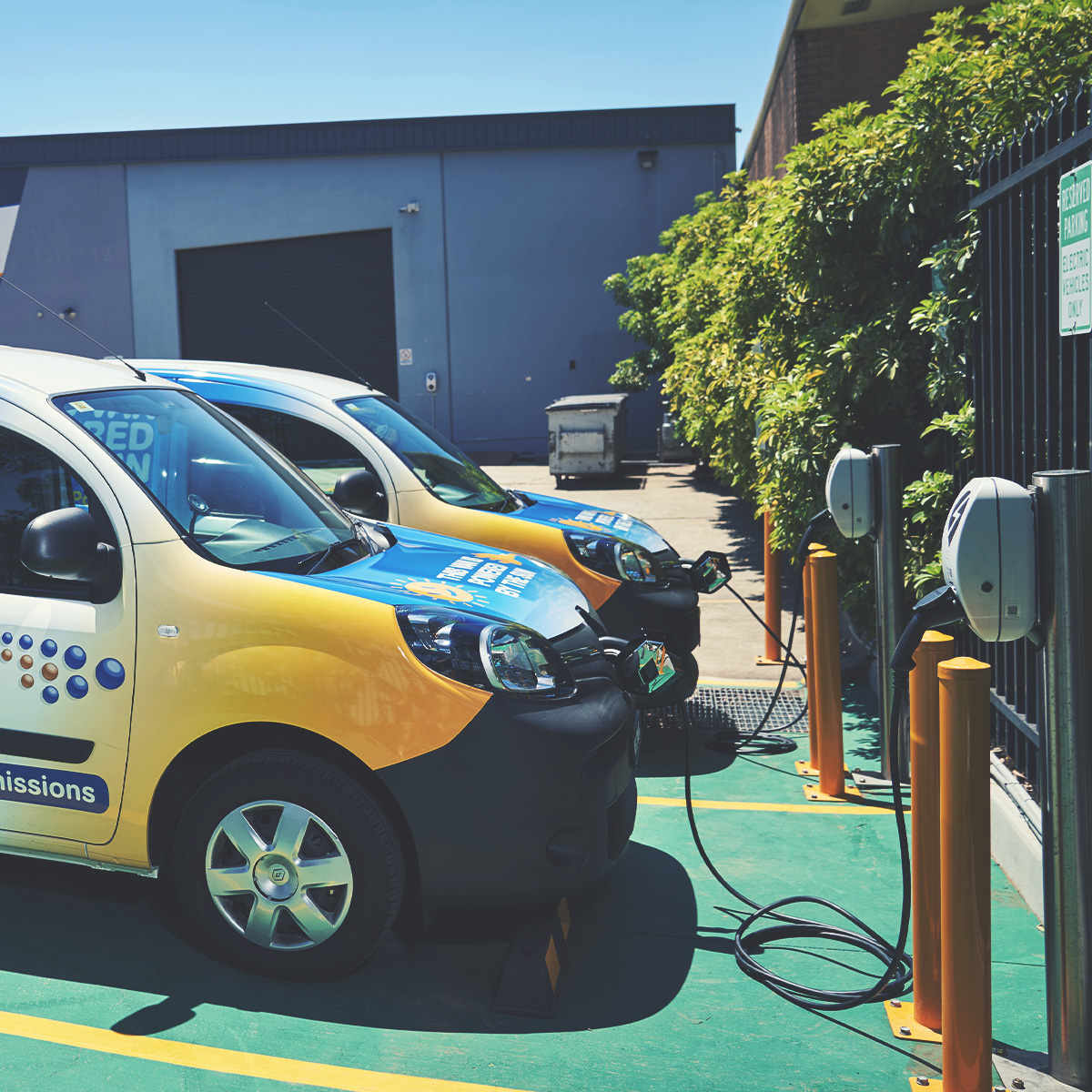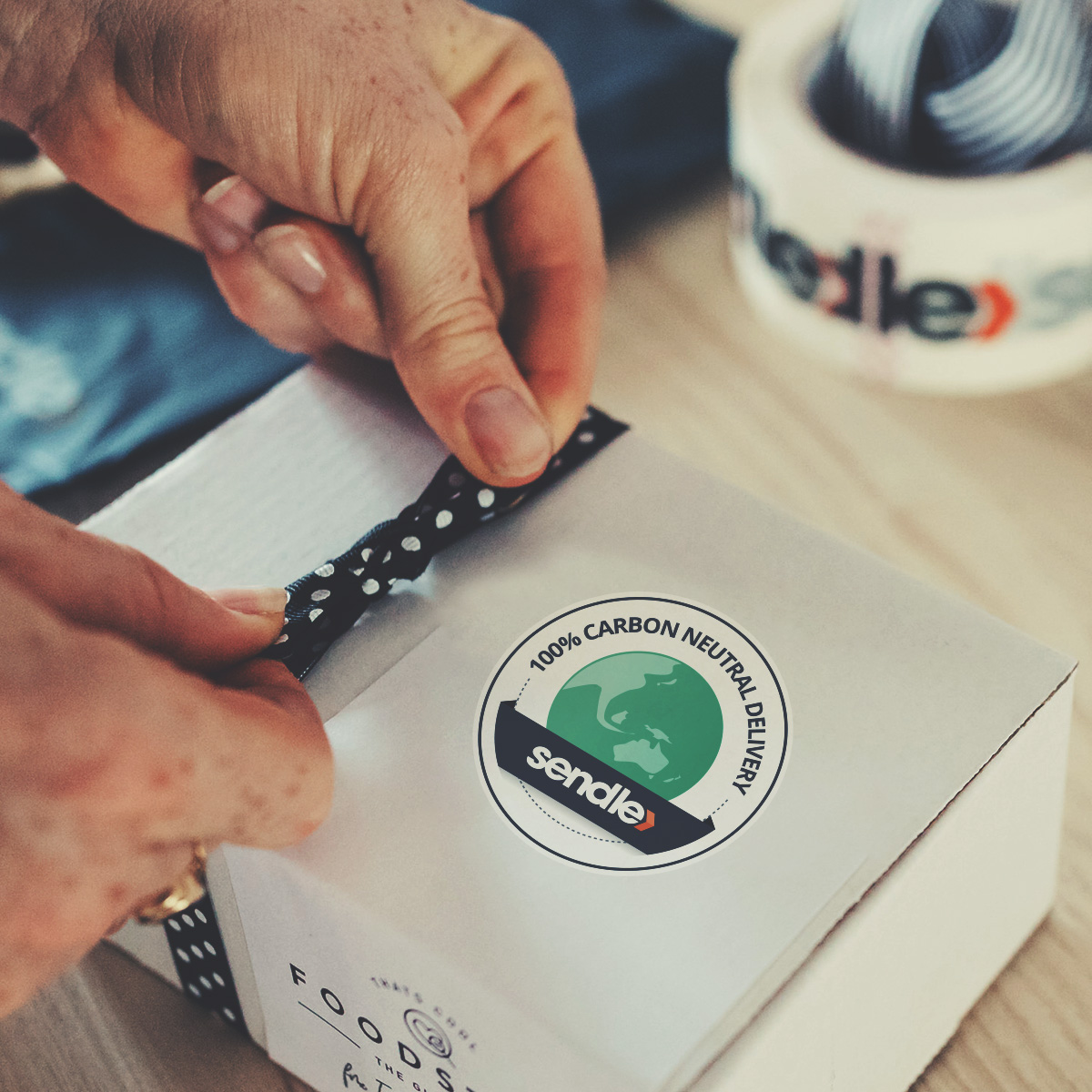 Download the sticker and display it on your store!
Now, we've decided to take the next step in our sustainable shipping mission by rolling out Australia's first fleet of solar fuelled electric vehicles (EVs) for small business in partnership with Bonds Couriers.
Over time, the vans will be used to power parcel delivery in metropolitan areas in the major cities of Sydney, Melbourne, Brisbane, Perth, and Adelaide servicing the growing eCommerce industry.
As the planet warms up at alarming speed, more and more businesses are making or contemplating the switch to electric vehicles. It's no wonder. They have a low carbon footprint compared to the traditional internal combustion engine (ICE) vehicle, especially when powered by renewable energy (sunshine!).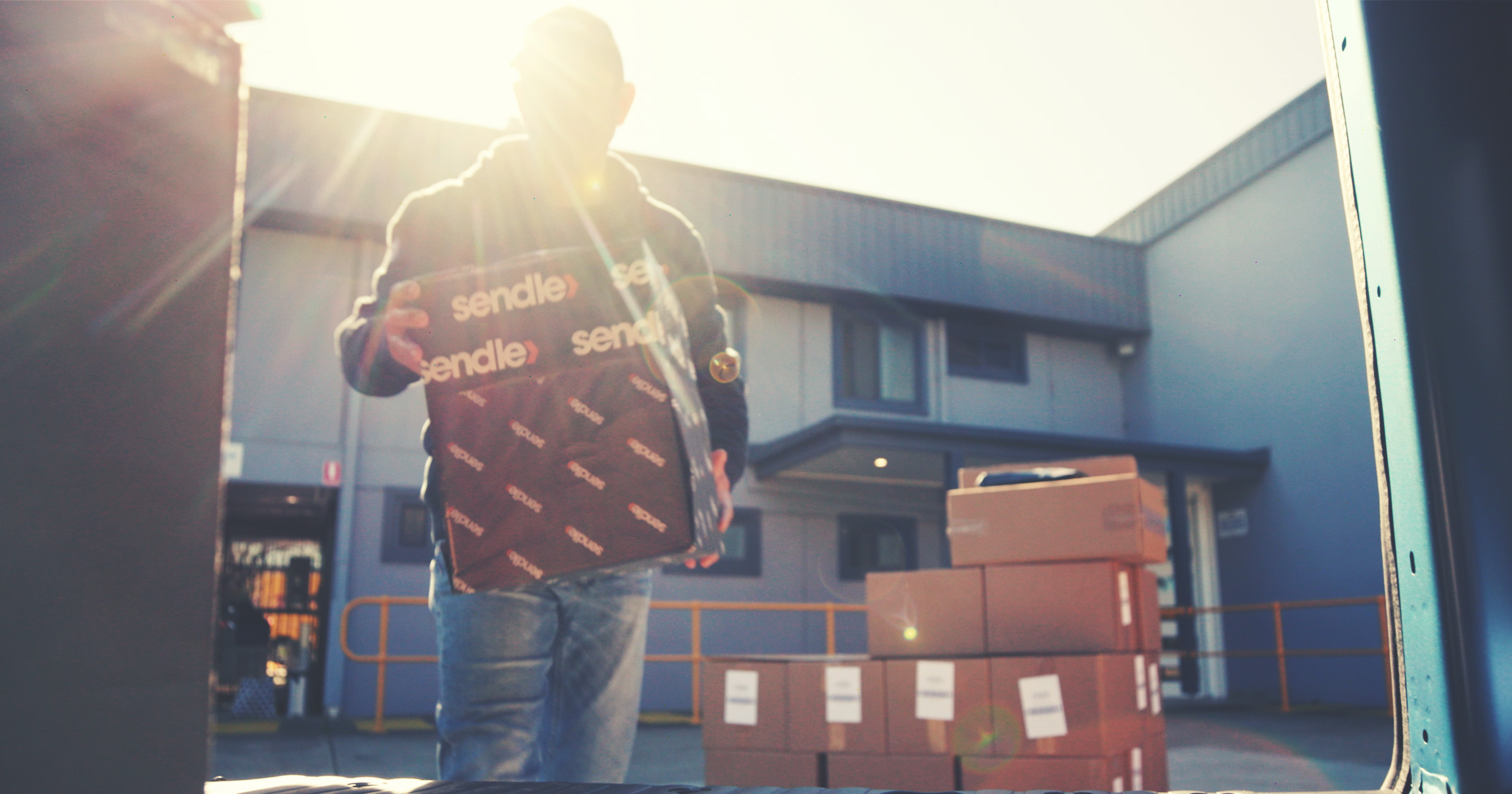 Electric motors have many advantages:
Very compact compared to ICE motors
Generate more power
Three times more efficient
Have only one moving part
Can run on low carbon energy (solar, wind, and other renewable energy sources)
In fact, in a recent survey, 45% of participants said that improved air quality during the COVID-19 lockdowns has made them consider buying an electric vehicle, while 17% said that it had reaffirmed their decision to buy an electric car.
Improved air quality coupled with the biggest shift to eCommerce the world has ever seen during the COVID-19 lockdowns really got us thinking about making the switch to electric vehicles too.
Let's face it—more online shopping equals more parcels which equals more trucks on the road and more trucks equals more carbon emissions. The maths is simple.
To put it in perspective, Australia's transport and shipping industry emitted 102 million tonnes of carbon dioxide (C02) in 2018. That's 18 percent of the country's total annual greenhouse gas pollution. When the 2020 figures get released, we could be in for a nasty shock.
eCommerce is booming yet very few companies in the local transport and shipping sector have made a commitment to drastically reduce this figure. So, we have decided to take the lead in cleaning up the industry, embarking on this crucial journey with our delivery partner Bonds.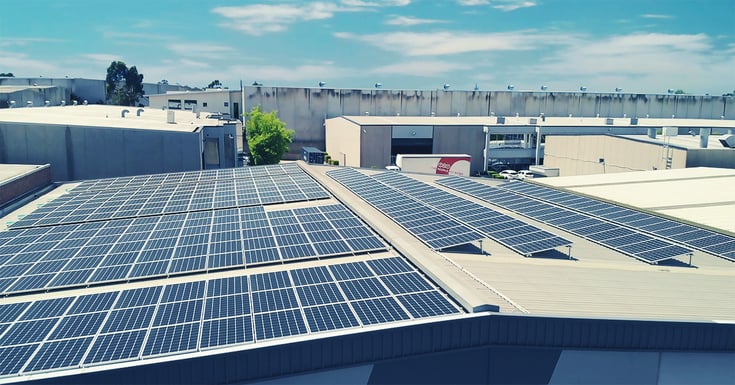 For over 50 years, Bonds Transport Group has been delivering parcels for customers across the country. Recently, the company has made a significant commitment to deliver a cleaner future by investing in a fleet of 100% electric vans.
Each van is powered by the sun, this is thanks to an impressive array of 319 solar panels on the warehouse roof in Western Sydney.
If there were any more panels it would be classed as a mini substation!
It really is the perfect renewables recipe—no coal-powered electricity from the grid is used, so there are zero fossil fuels consumed and zero emissions from each delivery van.
It's the combination of electric vehicles and solar power generated on-site that attracted Sendle to partner with Bonds to roll out Australia's first fleet of solar fuelled electric vehicles for small business eCommerce delivery.
The figures from Bonds reveal significant environmental savings: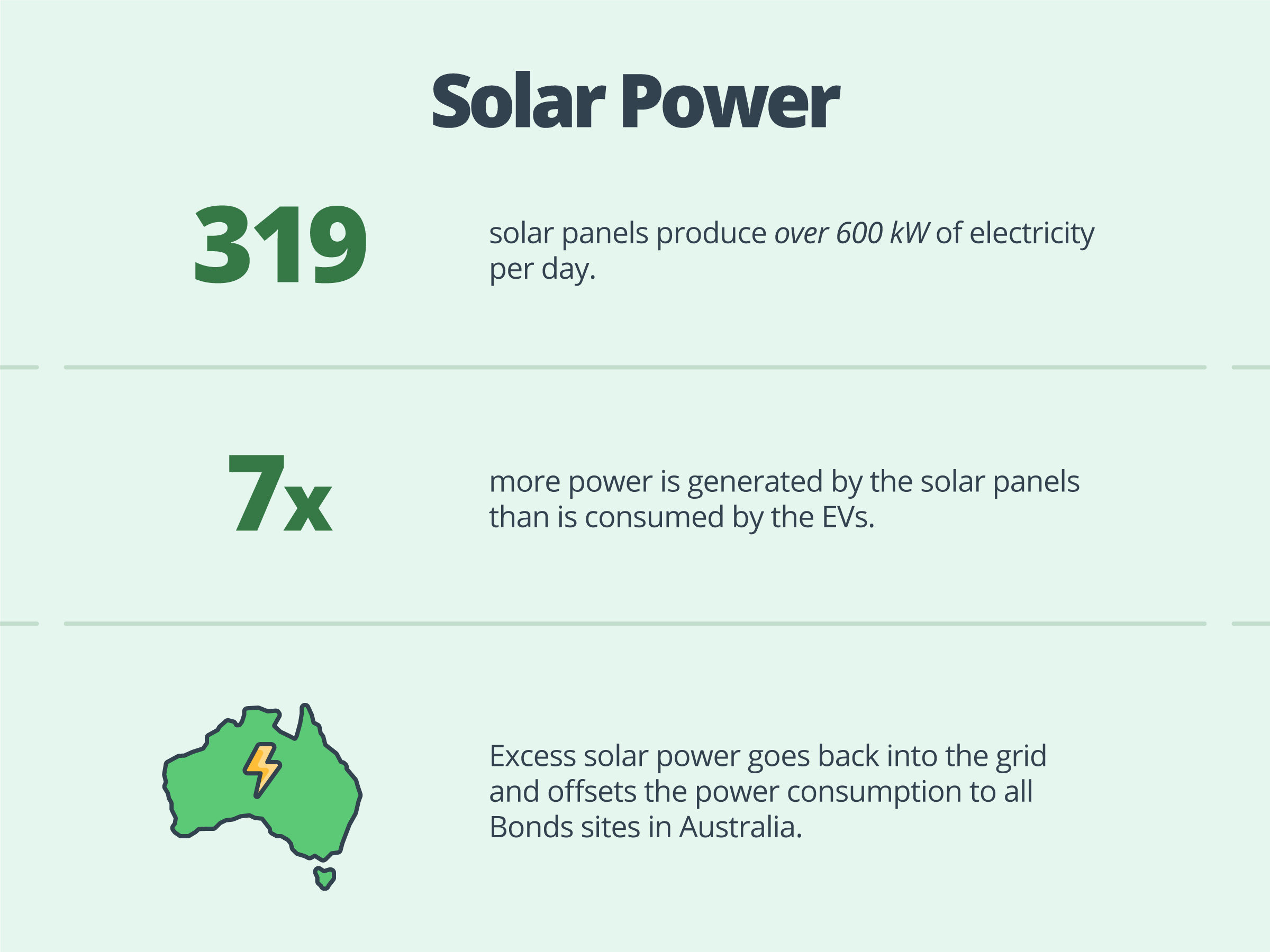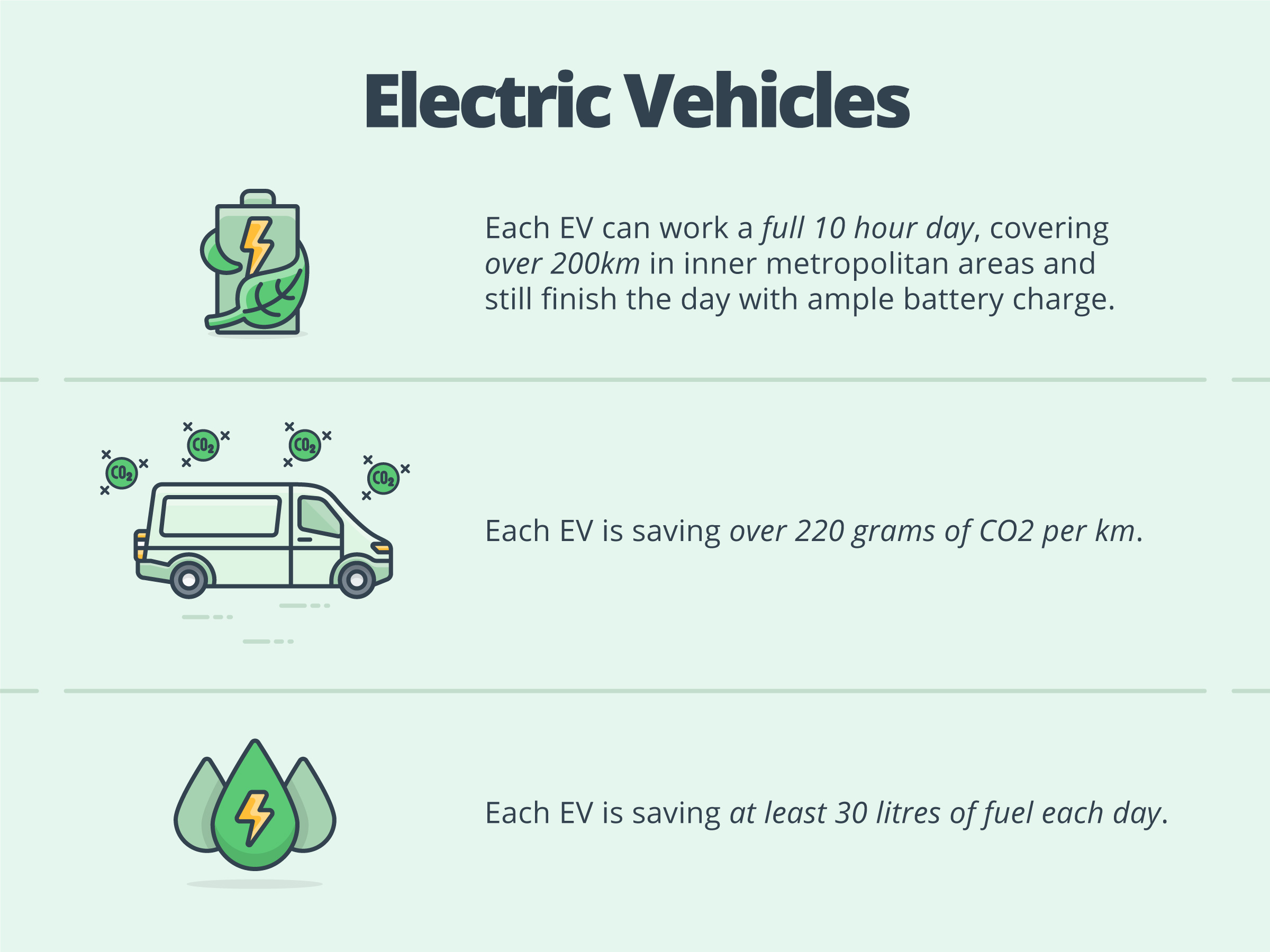 The move to solar fuelled electric vehicles shows that wide scale shipping and transport industry reform is possible and is happening now. But it's not just us. There's huge interest from our customers for electric vehicles and sustainable shipping.
We aim to set the benchmark for sustainable shipping in Australia and hope our transition to solar powered electric vehicle deliveries will inspire others to also make the switch because a cleaner delivery network is vital to our long term viability.