January 9, 2022
Sendle's 2021 brand campaign: Delivering for small business
by Christopher Bragg
While the global circumstances that drove the eCommerce boom in 2021 weren't entirely pleasant, it's been wonderful to see the small business community adapt and thrive. With so many new small businesses launching and existing ones continuing to smash their goals, we wanted our latest brand campaign to showcase as many shippers as possible.

Our mission is to provide sustainable, responsible, reliable shipping for small businesses, and we wanted to hear directly from Sendlers about how we're doing. Whether it's by not requiring a subscription or minimum shipping volume, or by keeping our rates simple and shipping easy to use.
We could go on about the benefits of Sendle and the great value it provides, but it's better to hear it from our wonderful customers. You can revisit our magical 2020 campaign, then watch the blog over the next couple of months for expanded case studies about this fresh batch of amazing Sendlers. In the meantime, check them out on Instagram and browse their online storefronts.
Chippendale-based salon Rumbie & Co is a beauty powerhouse, specializing in makeup for all skin tones and incredible styles for curly hair. If you're too far from the shop for an appointment, you can get the look with the help of their products delivered straight to your door. Founder Rumbie Mutsiwa's customers love the upscale Sendle shipping experience one expects from a high-end salon. "Sendle delivers fast and it's easy to track, our clients really appreciate the personalised customer service of a specialist courier, rather than the regular post."
Just before their wedding, Jacob Leung and Sarah-Jane Ho's plans were 2020'd by the pandemic. They were stuck and home and bored, and found that the gift hamper/basket options they found while shopping for a friend were boring, too. Why send pretzels and nuts when you could send chocolate, wine, and cocktail kits instead? Their shop Good Day People uses Sendle to safely bring the party with unique Australian products when you can't be there to join in. Jacob told us, "We love using Sendle! It's by far the most economical, convenient, and reliable delivery service. We couldn't be Good Day People without the good guys at Sendle."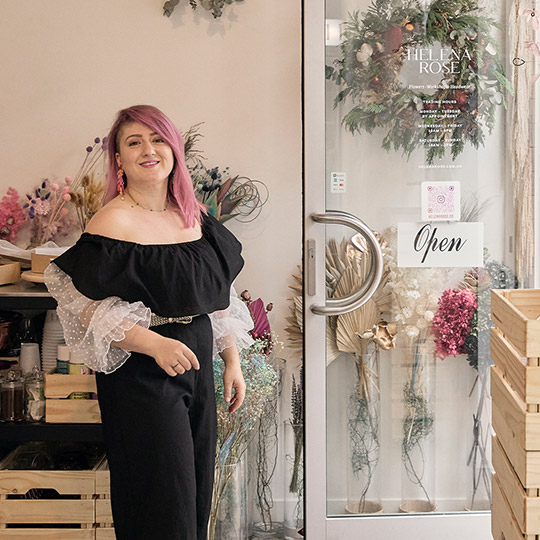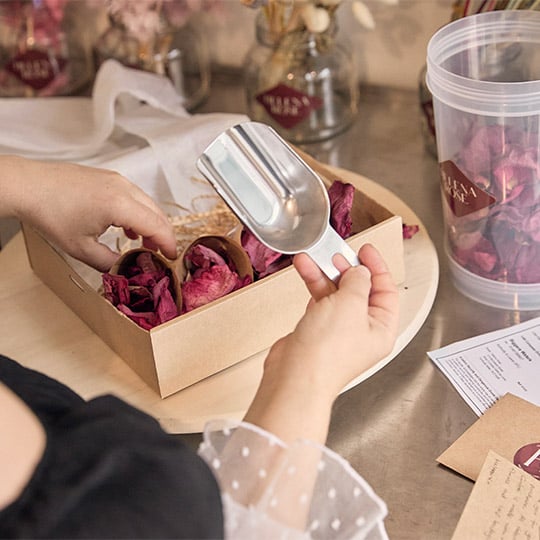 Florist Helena Rose specializes in minimal waste design and innovative uses for floral products. Why toss bits of paper or blow bubbles at a wedding when you can use colorful, biodegradable flower confetti instead? Be sure to browse the full shop for more gifts and incredible decor. Saving time with Sendle helps Helena power through her busy days. "I find Sendle more affordable for a business owner and easy to schedule via the dashboard. Sendle makes trying to juggle opening a shop all day as well as fulfilling orders a much more efficient process."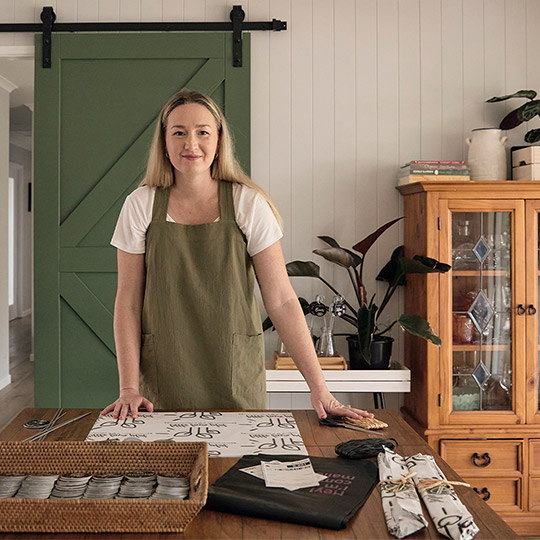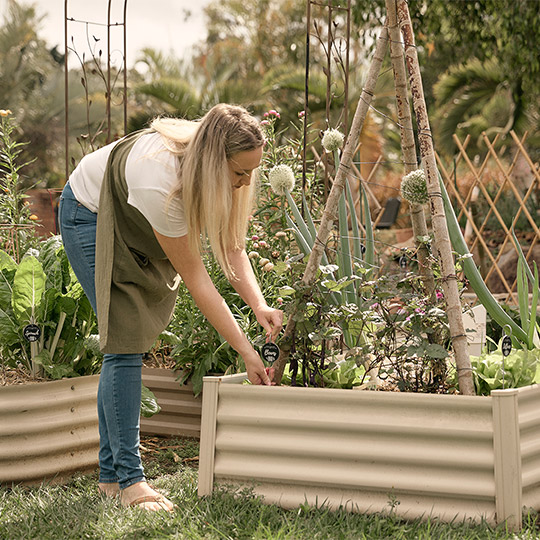 Serena McCoy tried several times to enjoy growing her own food but found it was a frustrating ordeal. There's just so much to remember between what to plant next to what else, how much light everything needs, and when to do it all. When shops were cleared out thanks to pandemic panic buying, she realized it was time to flip the script. She created Little Farm Plot to help people gracefully navigate the complicated side of gardening using durable signs with QR codes. Her products encourage enjoyment of nature and gratitude for the planet, so Sendle is an ideal shipping partner. "I use Sendle to help my business reduce our carbon footprint. For me, it was a no-brainer to go with a carbon-neutral shipping service."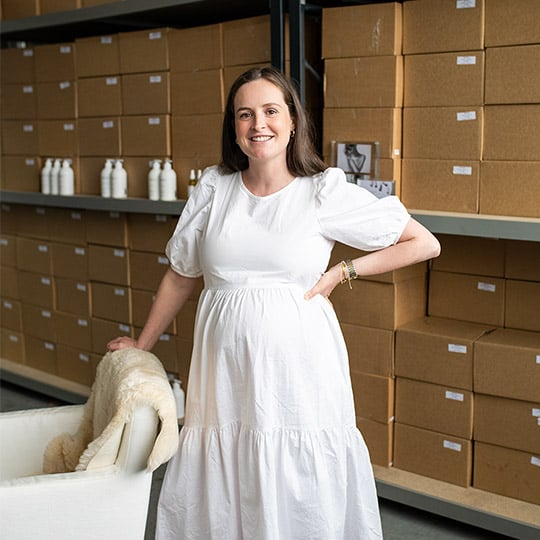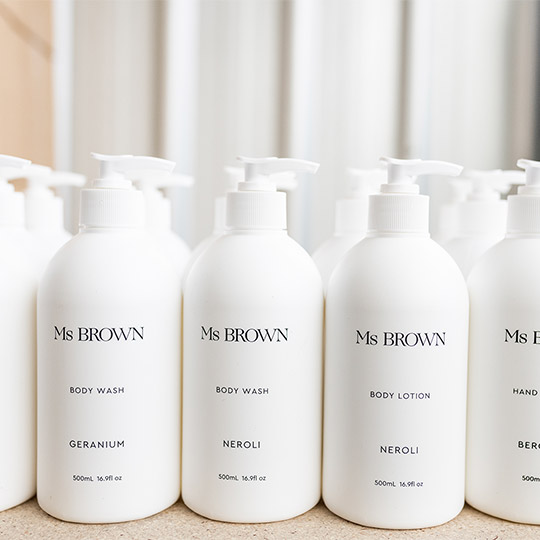 Taking care of your high-quality garments so they last longer is a wonderful way to fight fast fashion. Sydney-based fashion journalist and editor Alexandra Brown threw down the gauntlet and founded Ms BROWN with a line of natural, organic wool and cashmere washes. Not long after, she added hand and body care products. Everything in the shop is natural, sustainable, and cruelty-free. Alexandra appreciates Sendle's ease of use. "Sendle allows us to book couriers quickly. We can rely on our packages being collected and delivered to our customers quickly which allows us to focus on other parts of the business, knowing this is taken care of."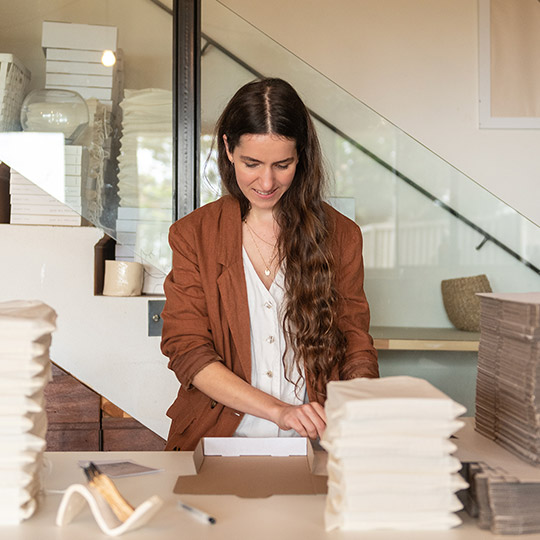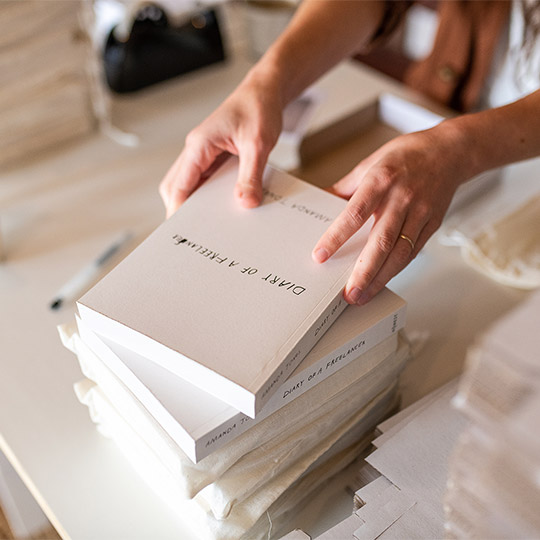 Amanda and Kristian Jones are The Honest Jones, filmmakers who create one-minute masterpieces and teach photo and filmmaking classes, perfect for brand awareness in the social media age. If you're in the Sydney area, book them for an incredible wedding video to enjoy for a lifetime. You can take a journey into Amanda's imagination with her hand-drawn book, Diary of a Freelancer. Sendle lets her easily send her books out so she can ship quickly and get back the creative, fun stuff. "We did a lot of research when setting up our online store. Sendle was definitely the most affordable option that also offered the convenience of picking up the parcels."
After becoming a parent, Ellie Lowe realized that when family dynamics change, it's important for couples to love one another with intention. Raising children takes up most of your energy, and the familiar comfort of your pre-kid routines is nowhere to be found. To save their spark, Ellie and her husband scheduled a dinner date and brought along open-ended questions to guide their discussion. Thus, A Deck to Connect AKA Connect Deck was born, bringing couples togetherness via a deeper understanding of one another. Ellie uses Sendle because it's quick and easy, freeing her time up for more important things. "Sendle being so easy to use, it hardly takes up any time of my day. It means I've got so much more time in the day to spend on writing, designing, and being with my family."
Mayte Salonia and Rafael Figueroa left the corporate world behind to focus on promoting wellbeing through mindfulness and connecting to nature. Through their company Oleu Life, they sell handmade essential oils and skincare they create using natural Australian ingredients. They use Sendle whenever possible because it aligns with their values. "Proudly Australian, Sendle is a 100% carbon neutral service that has changed the game of making businesses flourish while being sustainable and active members in making the world a better place for everyone."
Been a while since you visited the blog? Head over and bookmark now, and don't forget to read the monthly newsletter we send via email.