April 27, 2022
Get minimal: reuse packaging and use as little as possible
by Christopher Bragg
We all know the mantra: reduce, reuse, recycle. But if we're being honest, most of us recycle and call it a day. Reducing your use of packing materials and reusing what you have can help you make a much bigger environmental impact.
Even if you didn't like to order much stuff online before, the pandemic probably forced your hand a bit. What started off as a good way to shelter in place led to the realization that convenience really is king. And it's easy to feel good about that choice since you no longer drive around looking for stuff you want to buy, and you dutifully recycle the boxes everything comes in.
Even if you don't recycle the inflatable plastic filler bags. They have to be taken to stores? The stores you were avoiding?
Boxes deserve another chance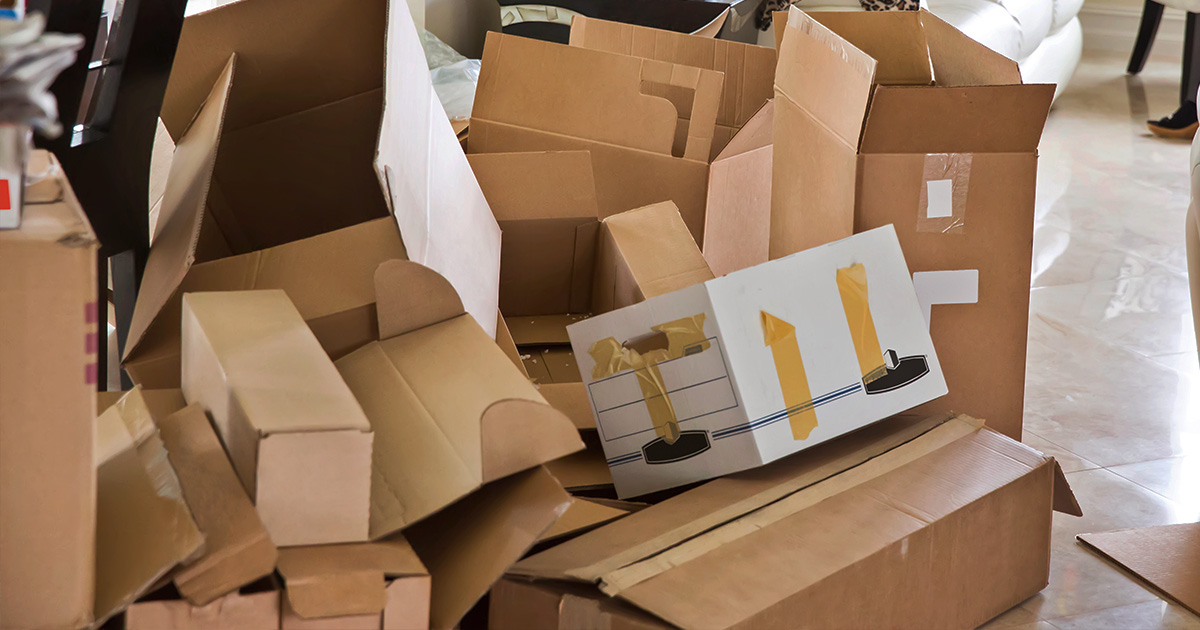 It's definitely time to quit playing "hot potato" with all those boxes you get at home or the office. We're used to collapsing them and putting them in the recycle bin immediately, but most of the ones you get are brand new and could be used several more times. So why don't you? Of course space is an issue, but you can collapse boxes for storage or store boxes inside boxes inside boxes. Think of it as an eCommerce Russian stacking doll. One thing that's great about storing them inside one another? Shipping a box inside another with a layer of filler is a great way to protect the contents, and you'll always be ready to.
A lot of people shy away from reusing boxes because they feel it looks cheap. A way to combat this perception is to make sustainable reuse part of your brand so customers will feel good about buying your wares. (For example, with our Sendle marketing assets!) You can also use stickers or a stamp on your box to let people know the box is older, not just having a rough day.
Killer ideas for filler
We all dread opening a package and finding tons of filler, but it's there for a reason. Better to dig through some peanuts than find your item damaged from rolling around. Our first instinct is to immediately bag them up and throw them away if they aren't recyclable, like styrofoam, but they should be reused instead. It doesn't make sense to buy new ones, but if you have any, it's better to use than to toss.
If you need to buy filler, think again! You might have something around that you can use or make into sustainable filler. Those cardboard boxes that have been used a bunch of times and are ready to retire are actually ready to reuse as filler. Many paper shredders can handle cardboard, and you can use the cardboard shreds along with the paper that's already in there to pad the contents in your box.
If you still get the newspaper, you can crumple that up to stuff your boxes, along with all that junk mail that comes every week in the form of big pages of fast food coupons and roofing company ads.
Remember, if you need to buy filler, look for options you'd want to reuse if you got them in a shipment, and that are recyclable and/or compostable. Check out great cardboard-based options from Hexcel Pack and Ranpak.
Skip the packaging, save on shipping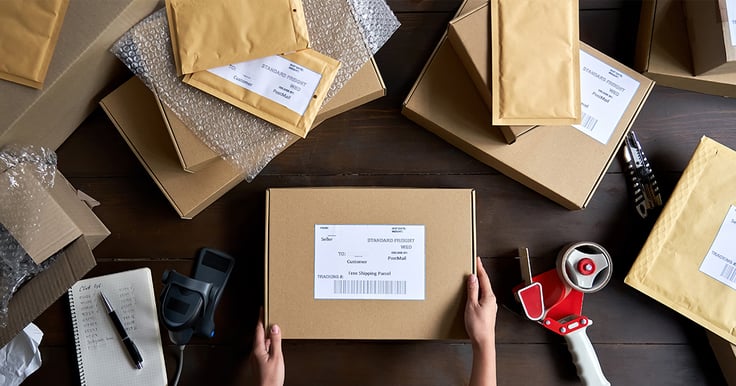 One way to cut down on packaging is to offer "minimal packaging" in your eCommerce store. If you normally pack an item into its own commercial packaging before putting it in a shipping box with padding, skipping the commercial packaging is a great opportunity to save cardboard. Regular customers are highly likely to choose this option, especially if you can offer reduced shipping in exchange. Imagine how much less space five or six items outside their packaging would take up in a shipping box.
When shipping directly to consumers, you may decide to skip the commercial package altogether. If someone buys your product online, they can certainly return to your site for product info.
Enjoy a little Insta inspo
Need a little inspiration? Or maybe just an excuse to take a break with your phone? Instagram and TikTok are full of makers and sellers sharing their ideas for reusing packaging. After watching a bit of TikTok, you might turn cardboard boxes into protective inserts, reuse well-made electronics boxes, or make used boxes a little better by turning them inside-out. Over on Instagram, get inspired by up-cycled broken jewels shipped in several layers of reused items, color-coordinated tissue and rustic cardboard, and even the machine that turns boxes into filler wrap. Be sure to check the hashtags for a nearly-endless supply of video goodness.