January 30, 2020
Announcing our fresh new US pricing
by Sendle Team
Sendle was designed to help small business stay competitive and thrive alongside the big guys. So, we've revamped our pricing.
On February 17th, these new pricing changes will go into effect.

Our Standard plan will still be flat rate to keep personal sending simple.
For Premium and Pro senders, we're moving to two zones to provide the best possible prices for both our short and long distance small business shippers.
What's changing?
We have some big price cuts along with a few modest increases.
You can see all the new pricing in the table below but here are some highlights:
All small business senders will be able to ship for as little as $3.20.
For long distance shipments, our most popular size, The Small (<5lb & <173in³) is a bargain at just $7.64 (for Premium senders) and $7.56 (for Pro senders).
Premium and Pro shippers will enjoy price decreases across all Local shipments.
Our longer distance National routes are going up just a little to account for the increasing costs of those extra miles.
Most significantly, we're cutting rates for shipments going short distances by as much as 47%.
We think our new pricing structure will best serve our small business shippers with deliveries both near and far. Speaking of near and far...
Introducing 'Local' and 'National' pricing
The US is a large country. From sea to shining sea (and beyond), there is a lot of land for your package to cover.
Since setting up camp here in the states, we've learned a lot. Sendle shipments have traveled all across the US, from corner to far-reaching corner as well as just over to the next town.
The difference between the long and the short is vast. So, we're introducing two zones to make pricing smarter and more competitive for small businesses, wherever they are sending.
Local
Local shipments are those that travel anywhere up to 150 miles from where they started. A not-insignificant distance. Like from the farm to your table at that 'fancy' restaurant. Or from your city apartment to that pumpkin patch out in the country.
Some very specific examples:
Oxnard, CA to Temecula, CA
Seattle, WA to Portland, OR
Cleveland, OH to Pittsburgh, PA
New York, NY to Philadelphia, PA
And so on and so forth.
National
For those packages traveling more than 150 miles away from their origin, there's National pricing. For all packages leaving your Local bubble, there is National. A significant distance.
This one is a bit more obvious, but here are some examples nonetheless:
Washington, D.C. to Honolulu, HI
Miami, FL to Kansas City, MO
Dallas, TX to Missoula, MT
Minneapolis, MN to San Juan, PR
The combinations are nearly endless.
Without further ado, here's the pricing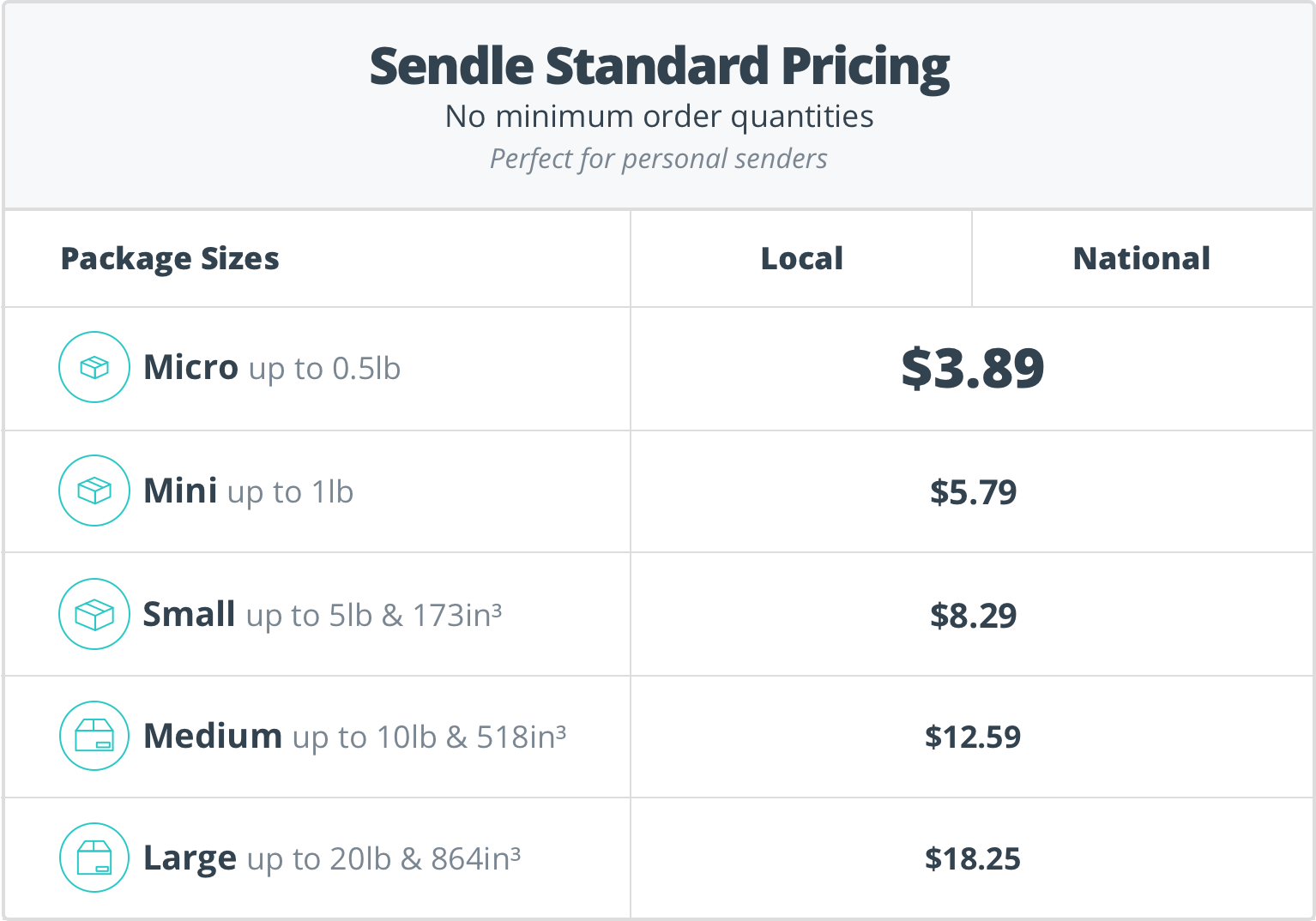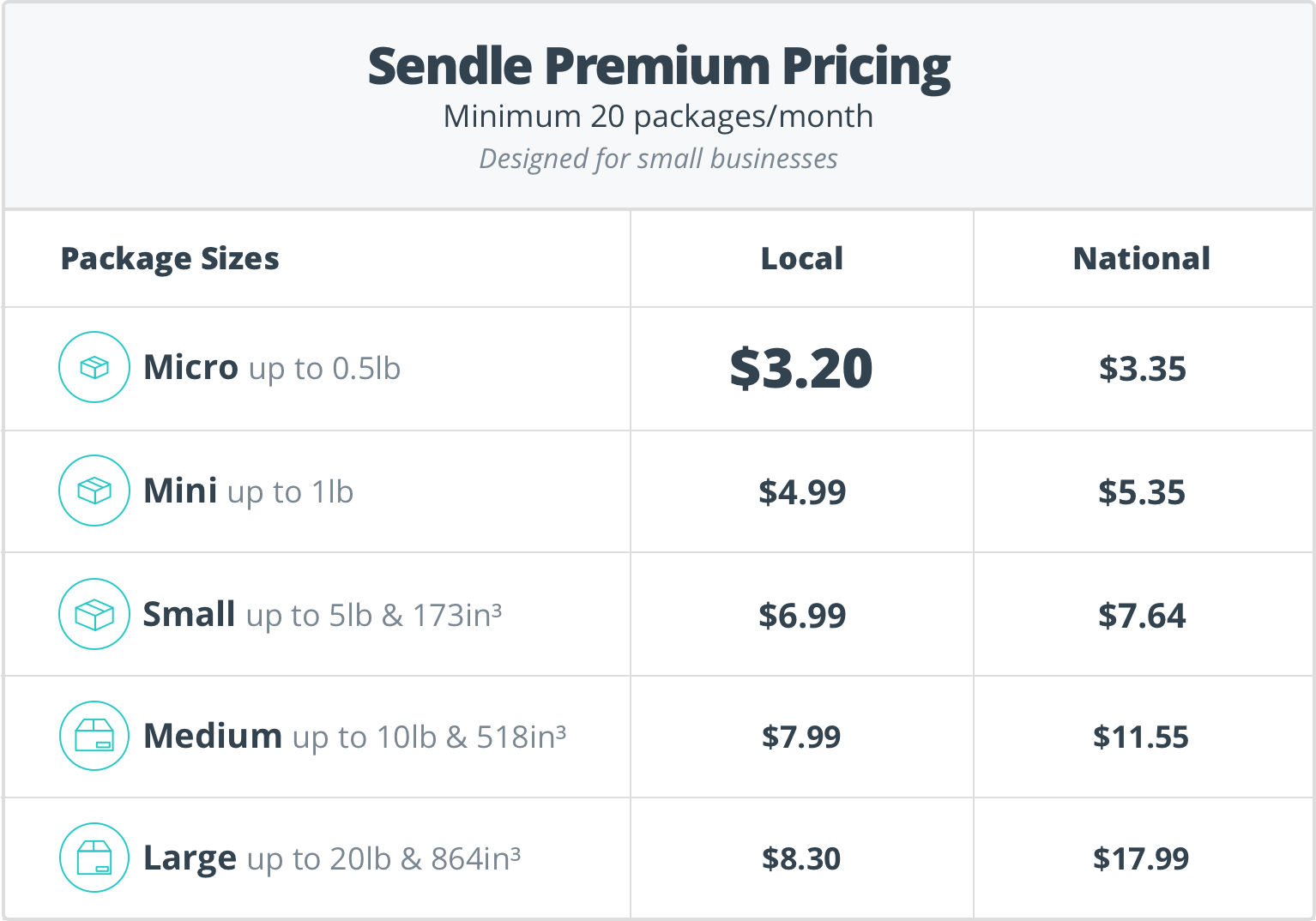 Note: These prices are effective 17 February 2020.