January 26, 2021
Free invoicing templates for your small business
by Sean Flannigan
Having readymade templates is pretty nice when you are running a business. Instead of fiddling around in Excel, trying to get all the relevant fields together, you could just take these templates and run with them.
Whether you are supplying your customer with a detailed receipt of their order or giving your vendors a clear list of what you need, the right document at the right time is important.
Since these docs get used regularly, you want them to have all the relevant info. You also want to be able to make your mark. Just add your company logo to any of these templates and you are ready to go.
6 handy small biz invoicing templates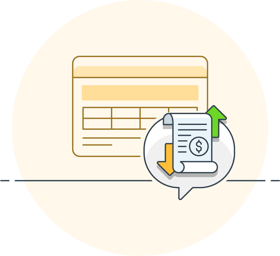 Whether for your vendors, your customers, or yourself, it is key that there is clarity for your transactions. Sales, shipments, product sourcing—there's a document for every scenario to leave out all ambiguity.
Just click the link for each to find the view-only Google Sheets spreadsheet.
Then navigate to 'File' and click 'Make a copy' to open your own fully editable version of spreadsheet.
No need to request edit access! You can make your own version.
From there, you can change it as needed for your business needs.
Purchase order template
While software is quickly overtaking the humble spreadsheet, sometimes you just want to keep it simple.
Send out orders to your suppliers with exactly what you want so there is no question. This Purchase Order template is ready to be put to use.
Sales invoice template
Similarly, you can give (or digitally send) your customers a detailed invoice for their order.
Just copy the Sales Invoice template and make it your own.
Shipping invoice template
Shipping (or freight) invoices are important for larger shipments to lay out freight charges and clearly identify the products being received.
Often, these are signed and kept as proof of delivery for palletized shipments. Use the Shipping Invoice template to keep all your ducks in a row.
Price quotation template
Some customers need a little nudging and care to get to the sale. This may include providing them with a full price quote, including tax and shipping.
Use the Price Quotation template to pull that together for them quickly and move them on to the purchase.
Account statement template
For larger customers that are on terms, they may not pay at each transaction but instead at a regular interval.
For those big buyers, you'll want to use the Account Statement template to give them the full accounting of what they owe.
Packing slip template
Including a packing slip with your shipment makes it clear what all should be in their shipment, from the products down to the special extras you may have added.
Use this Packing Slip template to add this finishing touch to each shipment.