January 31, 2022
Sustainable and ethical Valentine's gifts to show you (really) care
by Laura Woods
Valentine's Day is loved by many and dreaded by (many) others. While there's nothing wrong with carving out a single day for all things love, the Valentine's Day we know today has morphed into a bit of a consumerist holiday.
Corporations love to cash in on those who feel obliged to prove their love by giving and receiving tangible gifts. Each year, people load up on individually wrapped chocolate assortments, single stem roses, and embellished cards which can make it a pretty wasteful holiday.
Valentine's Day gifts and rituals aren't the most eco-friendly. In fact, sometimes they can be pretty unethical too. But it doesn't' have to be that way!
With Valentine's Day fast approaching, here are some ethical ways you can show that special someone you care, while caring for the world around you too.
Ethically sourced chocolate makes everything better
You know those heart-shaped artisan chocolate boxes you love to nibble on?

We all love a guilty pleasure but many leading chocolate makers are guilty of sourcing and distributing chocolate in an unethical way. Harvesting cocoa can be a tough gig and many cocoa farmers aren't paid fairly. A lot of chocolate is also made using palm oil which is a major driver of deforestation.

But for chocolate lovers, never fear because there is an easy, guilt-free way to satisfy cravings this Valentine's Day: shop at a chocolatier who has done their due diligence to source ethical chocolate.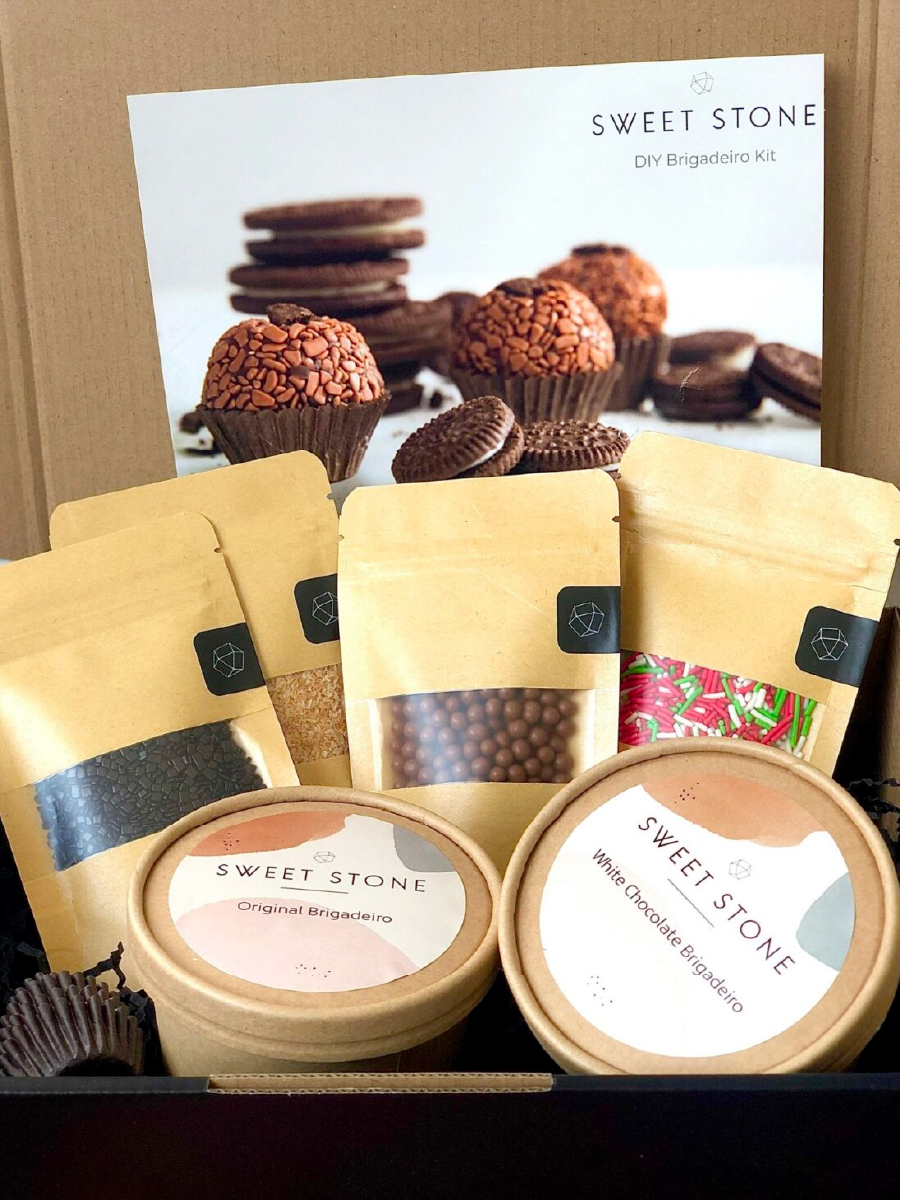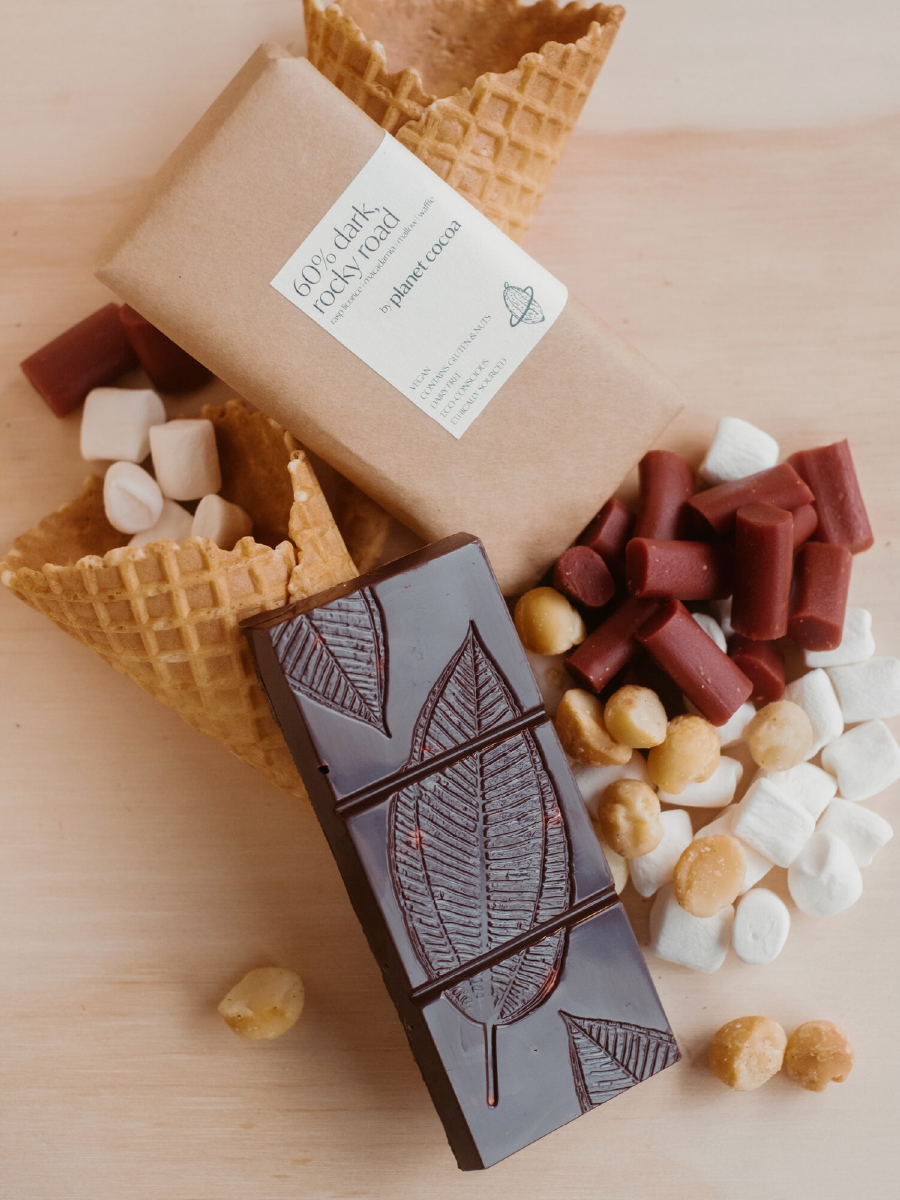 Photo credits: Sweet Stone, Planet Cocoa
Sweet Stone is a Sydney, Australia-based chocolatier that supports local farmers in Latin America who work hard in delivering some of the most varied, unique, and delicious strains of cacao to the rest of the world. Planet Cocoa is another ethical chocolate maker who believes that treating yourself and others shouldn't cost the earth. Their vegan chocolate is made with ethically sourced ingredients, packaged in recyclable boxes and biodegradable labels, and delivered carbon neutral, via Sendle of course.
Eco-friendly love cards for them, and the planet
Second to Christmas, Valentine's Day is the second biggest card-giving holiday. Over one billion cards are given on this day, a tradition that dates back to the 1840s where lovebirds would decorate paper with a confession of love and slip them under a door, signed anonymously, "Your Valentine."
Today's Valentine's Day cards are slightly less secretive and mysterious. Greeting card makers go for a bolder approach. The result? Mass-produced cards that are laminated or packaged in plastic film and adorned with foils, sparkles, or ribbon. Easy on the eye, absolutely! But not so easy on the recycling bin.
If you really want to tug at those heartstrings this Valentine's Day, how about trying your hand at a handmade card?
Not feeling creative? No problem. If you'd prefer to let someone with a little more artistic flair take the reins this year, Etsy has some fantastic recycled and eco-friendly Valentine's Day card options. You'll get a sustainable, one-of-a-kind card and support small businesses and artisans too!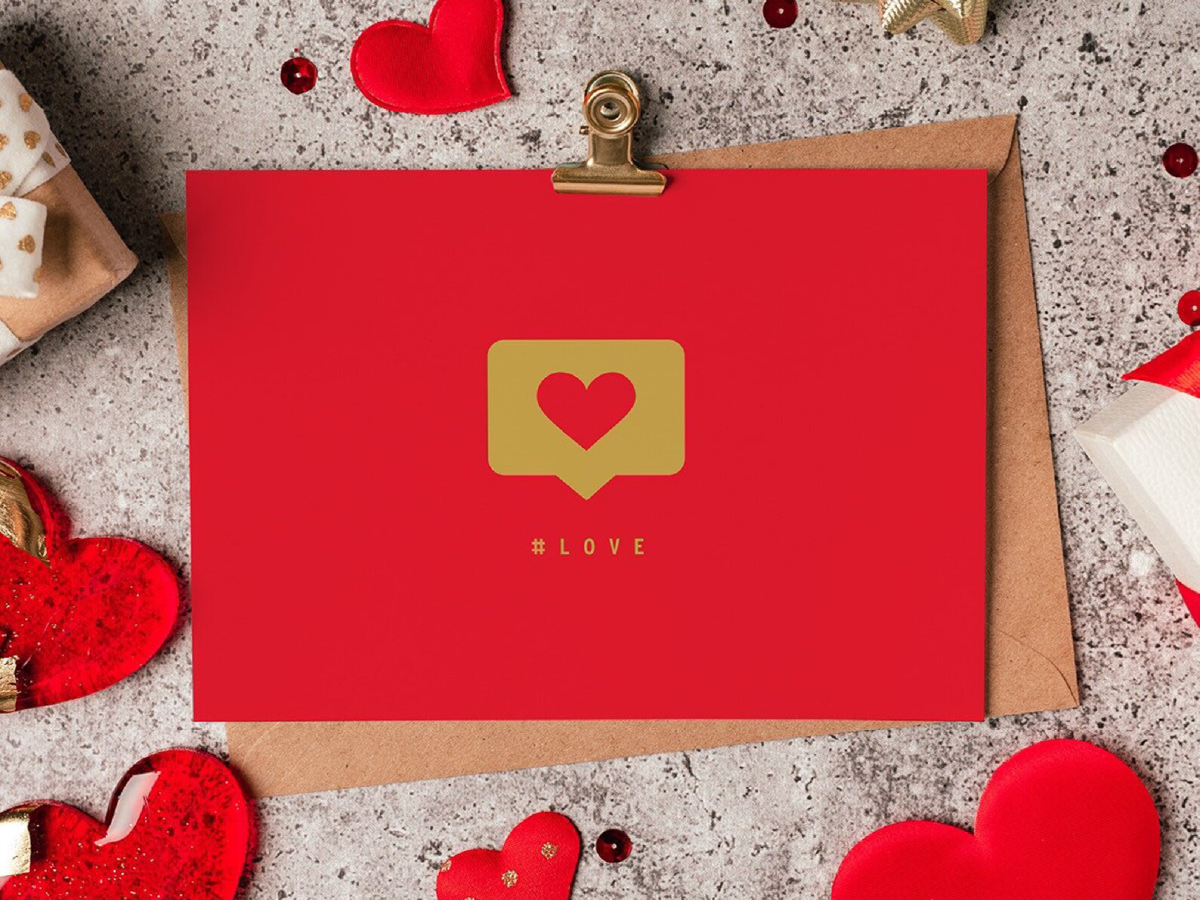 Photo credits: Etsy katejonesdesignShop
Make love bloom like a flower
The tradition of giving Valentine's Day flowers dates back to the 17th century. Fast forward a few hundred years and approximately 224 million roses are grown and cultivated each year just for Valentine's Day. And that's only roses! Just imagine how high that number would be if tulips, gerberas and orchids were included in the count.
Here's where things get a bit thorny. To keep up with exploding consumer demand, most Valentine's Day flowers are grown in industrial scale greenhouses which require a massive amount of energy. Flowers then need to be transported swiftly, in refrigerated conditions, because each bunch loses 15 percent of their value for every day spent on the road.
So in short, imported bouquets aren't necessarily the best for the planet. But you can make those red roses greener by sniffing out a florist that sources their flowers locally, or a minimum waste florist like Sendle customer Helena Rose.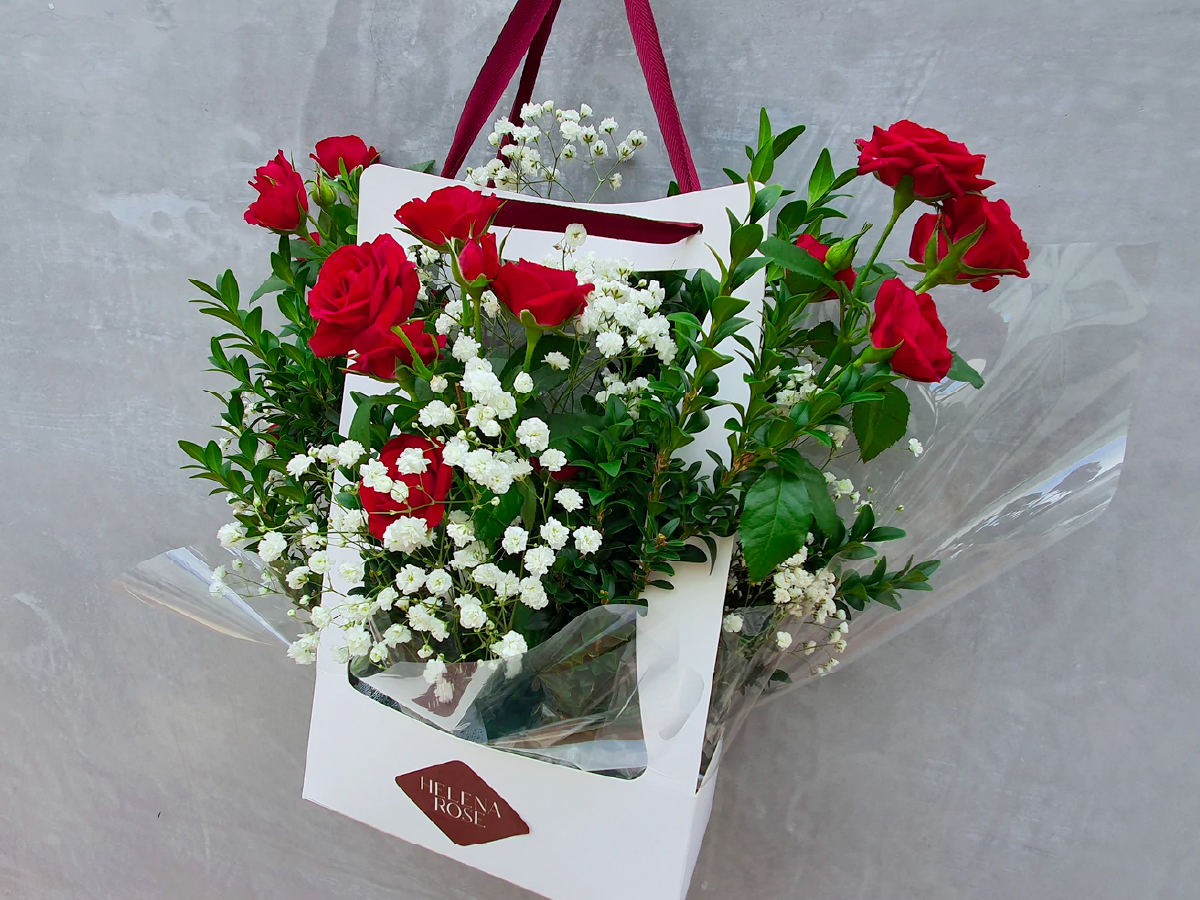 Photo credits: Helena Rose
Last year on Valentine's Day, before committing to minimum waste practices, Helena Rose had 5 garbage bags overflowing with guard petals alone (the wilted petals on the outside of a rose that most florists remove).
Ethical jewelry for sustainable sparkle
When it comes to gifting jewelry to your nearest and dearest, all that glitters is not always gold.
While jewelry is surely a romantic and timeliness gift for Valentine's Day, investing time and money into purchasing from ethical brands will do wonders for the planet.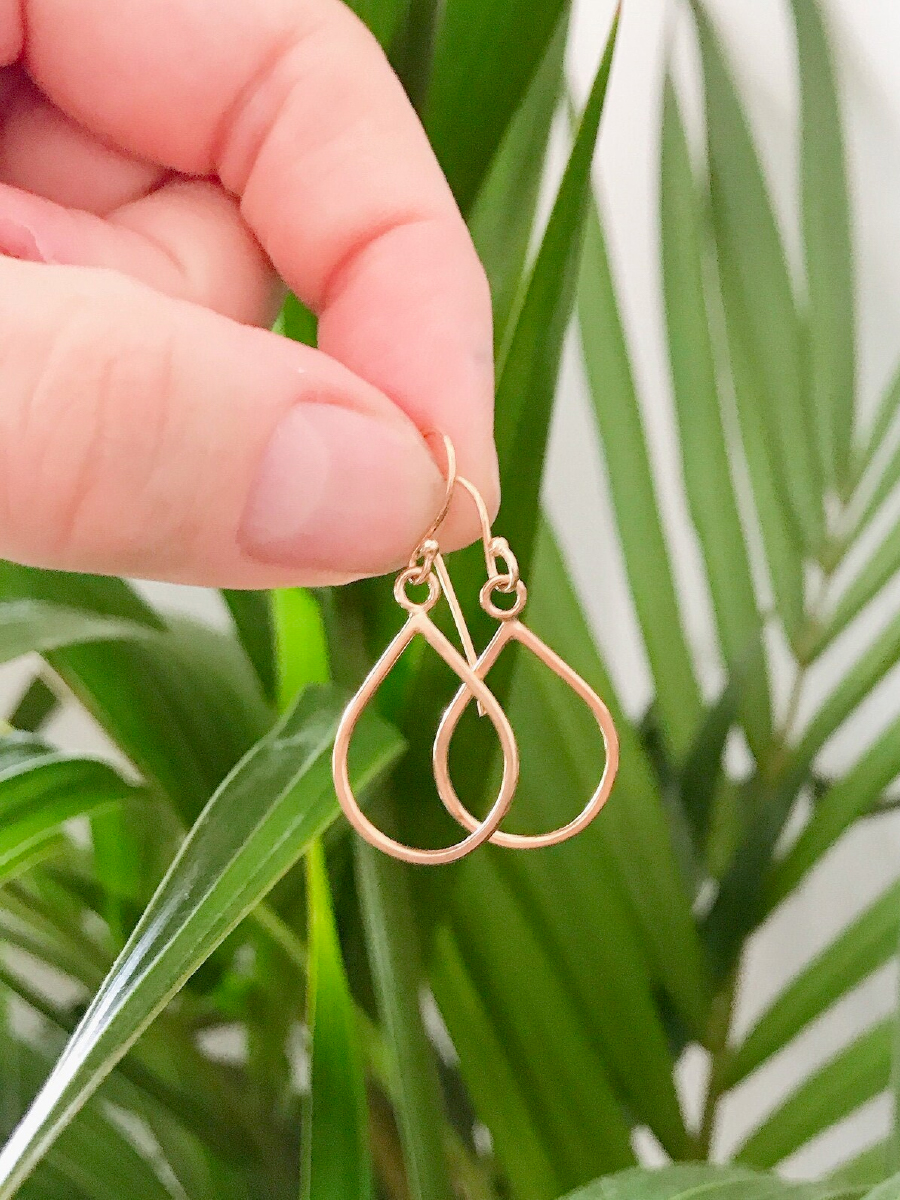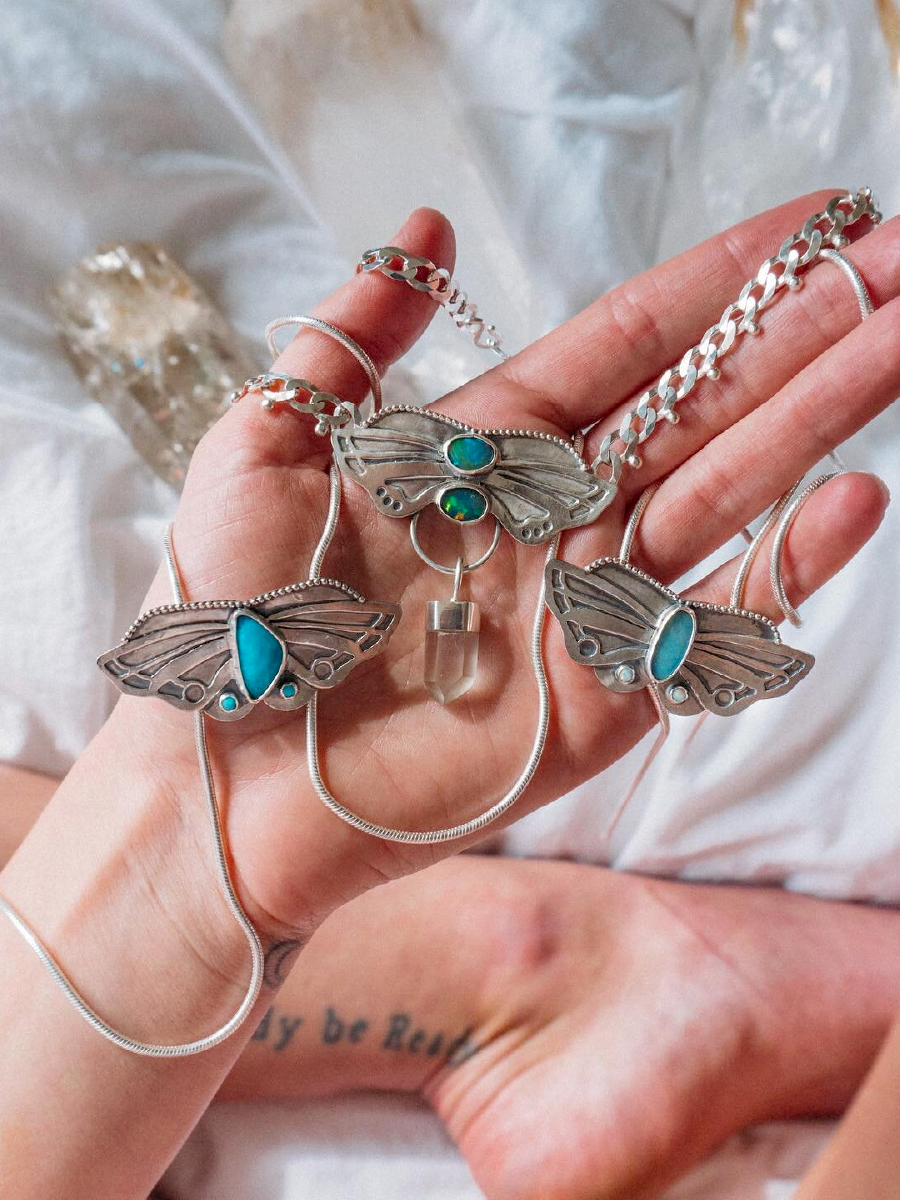 Photo credits: Ayana Jewellery, For Good & Mad
This is because a lot of diamonds and gemstones start in mines and are extracted using industrial mining techniques notorious for environmental and ethical shortcomings.
Industrial jewelry mining can result in land erosion, toxic waste spillage, and the breakdown of entire surrounding ecosystems. Human Rights Watch conducted research into 13 major jewelry labels and not one fulfilled all the watch group's specified criteria for responsible sourcing. Yikes.
Ayana Jewellery and For Good & Mad are two small businesses proving that jewelry can be beautiful, ethical, environmentally friendly, and locally sourced all at once.
Spread the love this Valentine's Day
You may be lucky in love, but there's no shortage of lonely hearts out there who could likely use companionship or assistance this year.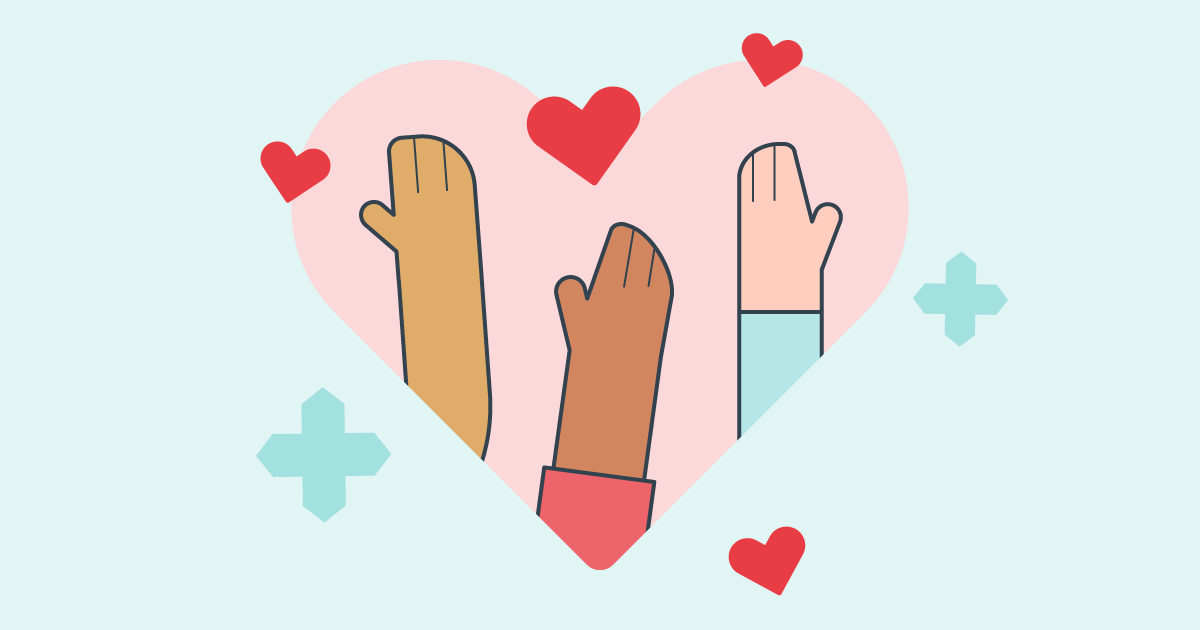 This Valentine's Day, consider giving the gift of time to those who may be feeling a little lonely or down in the dumps. A small gesture will go a long way so consider reaching out to some nearby hospitals, nursing homes, or homeless shelters and see if there's ways you can get involved. You can also bring your special someone along for an experience that is just as fun as it is rewarding.