November 13, 2023
Pink Hibiscus: nurturing the skin and soul while saving on shipping
by Sendle Team
Founder Natalie Kessell saw a gap in the skincare market that set her on a journey to develop eco-conscious products. Sendle helps Pink Hibiscus save more on shipping for one less thing to worry about, and for customers to focus on nourishing their skin and souls.
For many, skincare is part of a relaxing self-care routine. It's a shame when it's time to wind down after a stressful day by applying skincare and seeing a counter full of plastic—often non-recyclable or reusable—containers.
It's why Natalie Kessell, founder and formulator of Pink Hibiscus, went on a journey to make skincare more sustainable and intentional without sacrificing quality or price, including the way the small business ships.

Pink Hibiscus is an eco-aware skincare range Natalie hand-makes in Sydney, with ingredients sourced through Australian businesses. She sat down with Sendle to share how she's developing eco-conscious skincare and making her customers' requests come true, all while using Sendle to save more on costs to even offer free shipping and special promotions.


Sendle's small biz quiz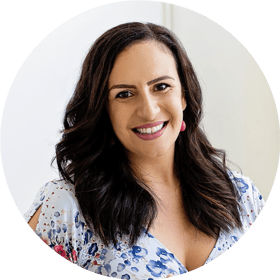 Natalie Kessell, Pink Hibiscus
Business
What is your name, title within your business, and location?
Natalie Kessell | Founder & Formulator | Sydney, Australia
How Pink Hibiscus came to be
Pink Hibiscus is an eco-aware skincare range that I hand-make in Sydney, with ingredients sourced through Australian businesses.
I created the brand in 2004 after participating in a skincare workshop and feeling drawn to study aromatherapy further. I discovered that I could make my own skincare products that were tailored specifically to my needs, having suffered from cystic pimples for years. I had tried everything - from dermatological treatments to medication - but it wasn't until I started making my own products that my skin cleared up. Word started spreading and people started asking me to create bespoke products just for them.
Unable to meet the demand for personalised products, I decided to formulate an entire range based on the feedback and requirements of my customers and so Pink Hibiscus skincare was born!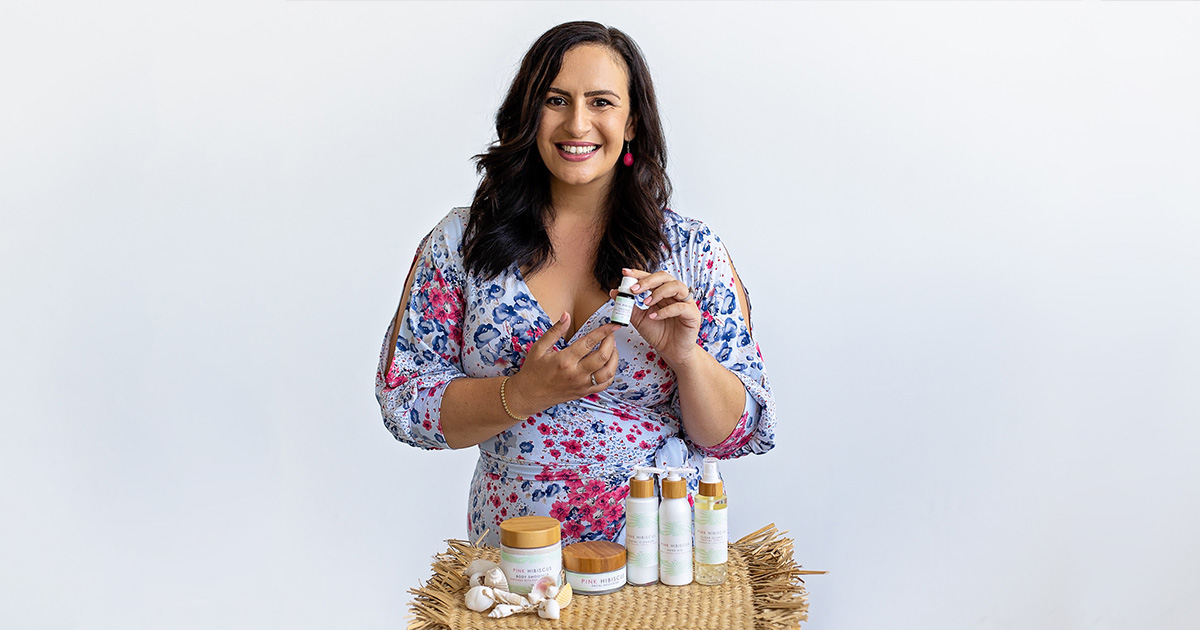 Image source: Pink Hibiscus
Pink Hibiscus in five words
Purpose-driven, simple and effective Australian skincare.
Filling the gap in the skincare market
Whilst running my spray tanning business just prior to launching my skincare range, I had the pleasure of working with many celebrities including radio host Jackie O. Jackie wanted to get tanned every week, but all the tan-removal products available at the time were either salt or sugar scrubs that were harsh on the skin and didn't produce the results she and I needed to prep her skin for the optimum tanning results. There was a gap in the market that needed to be filled, so I created the solution; our Body Smoother.
Featuring a lotion base and designed for use on dry skin, this special formulation not only removes old tan, but also moisturises as it exfoliates and is layered with oils and extracts that promote skin renewal and boost circulation, so it can even works wonders on cellulite! I am still yet to find another product that matches these results…and luckily, my customers agree!
Over the years, I've continued to develop new products based on customer requests and my own desire to fill needs in the marketplace. If I can't find something, I'll just make it myself!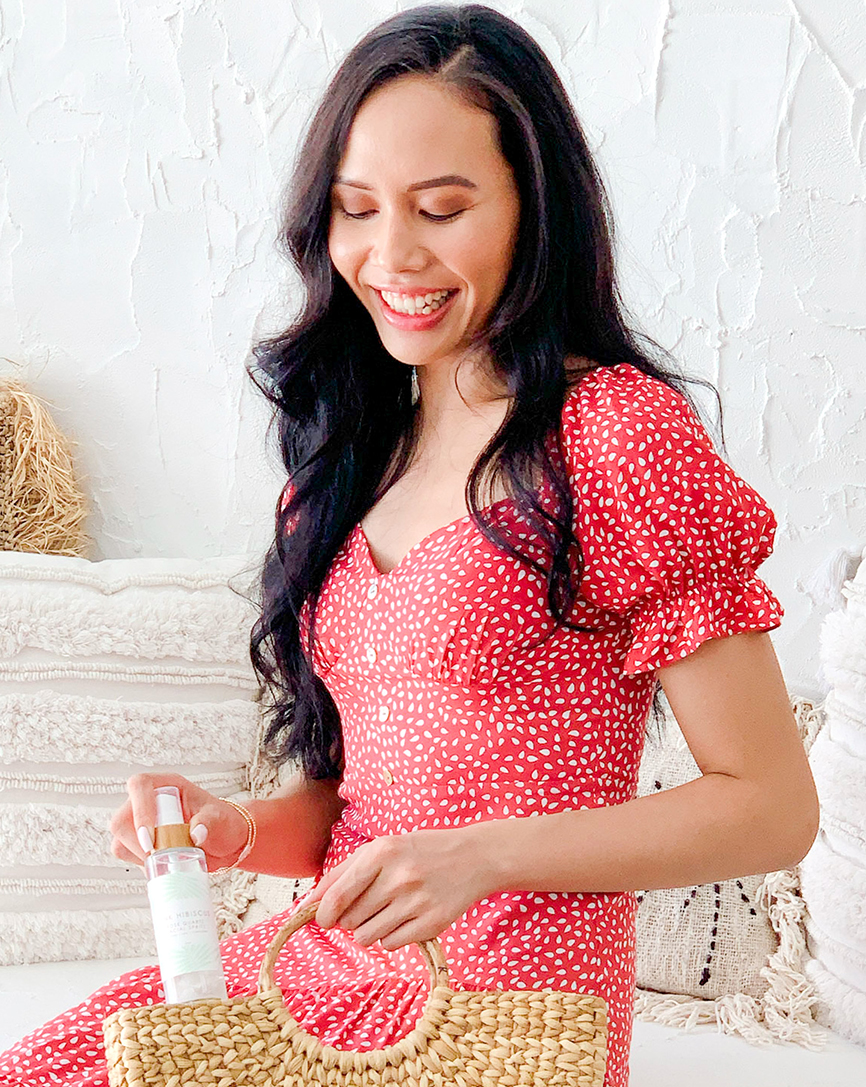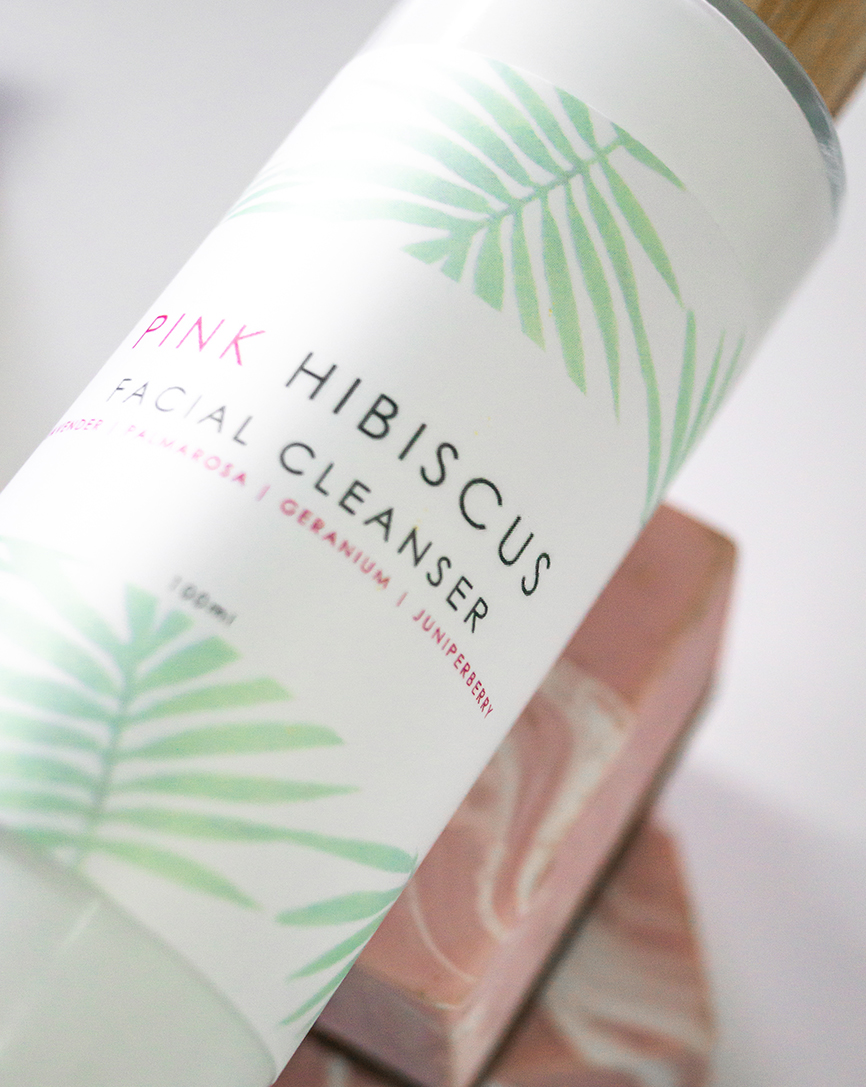 Image source: Pink Hibiscus
Taking care of the skin and the soul
For me, skincare formulation is about nurturing the skin and the soul. I formulate all of our products to not only offer maximum benefits for the skin, but also to work energetically through the use of essential oils and crystals. So it's a whole spa experience at home!
I firmly believe that your skincare ritual should offer a holistic experience and the opportunity to take a few mindful moments for yourself every day amongst the hustle and bustle of life.
Sendle makes sustainable shipping even simpler
I took a break to return to the corporate world and, when it came time to relaunch my business pre-Covid, finding sustainable partners was a non-negotiable. That's when I discovered Sendle who was ahead of the game in offering sustainable and affordable shipping options.
Working with Sendle is part of my core business strategy of collaborating with like-minded partners.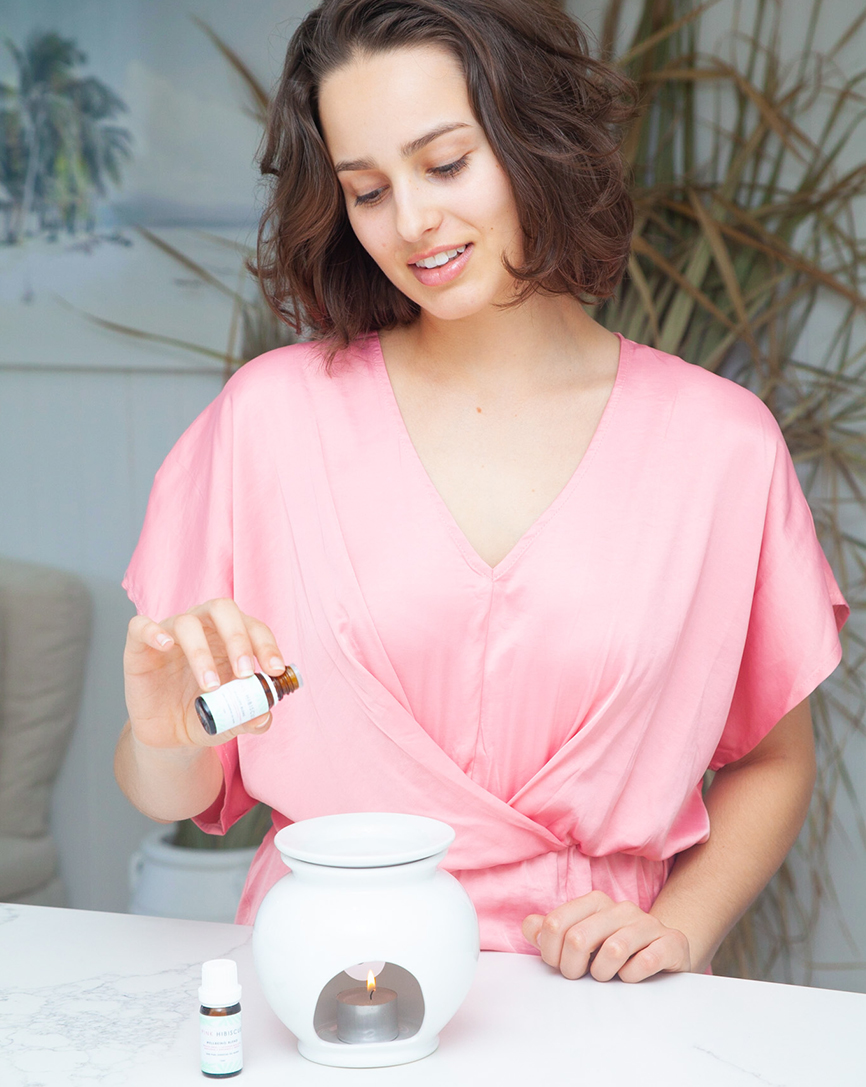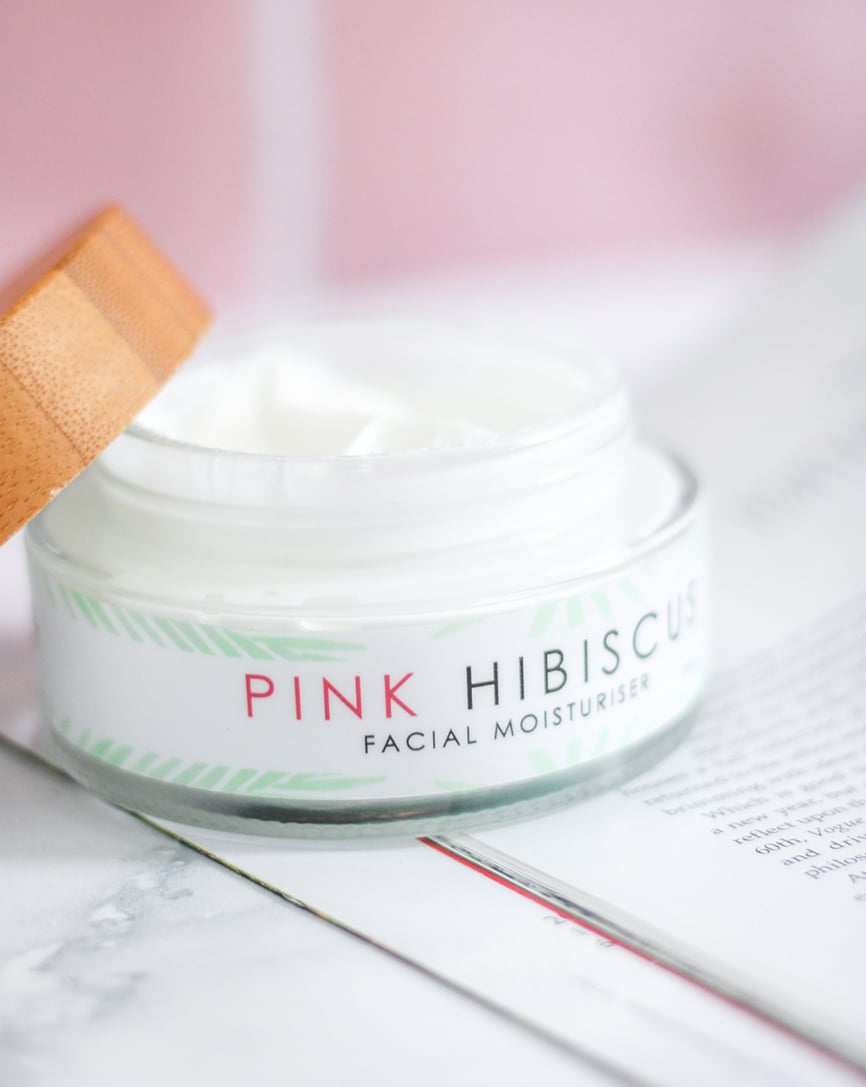 Image source: Pink Hibiscus
Unlimited Satchel, unlimited smiles
I'm absolutely loving the Sendle Unlimited Satchel! It's a total game changer for me because I don't have to worry about weight limits.
Many of my skincare products are packaged in glass, so they need extra care, like boxes and wrapping, when shipped to avoid damage, which can make shipping costs quickly skyrocket. Having the option of using the Unlimited Satchel for so many of my box sizes, means I can send my packages worry-free and not lose customers due to high shipping prices. Plus, my customers can shop to their heart's content without any limits. It also allows me to offer free shipping for certain order amounts and promotions.
An entire eco-conscious experience: from packaging to returns
I offer a recycling program that makes it easy for customers to send their packaging back to me, in exchange for free shipping on their next order.
Every order comes with a comprehensive recycling guide detailing how to dispose of each item, from the bottles to the harder-to-recycle pumps. I also provide information on nearby retailers who offer in-store recycling programs in case customers prefer to physically drop off products to be recycled.
I'm on a mission to make recycling a no-brainer for my customers. Thanks to the affordable rates of Sendle, I'm able to fulfill my recycling program ambitions and not have to worry about the free shipping incentive costing my bottom line as much.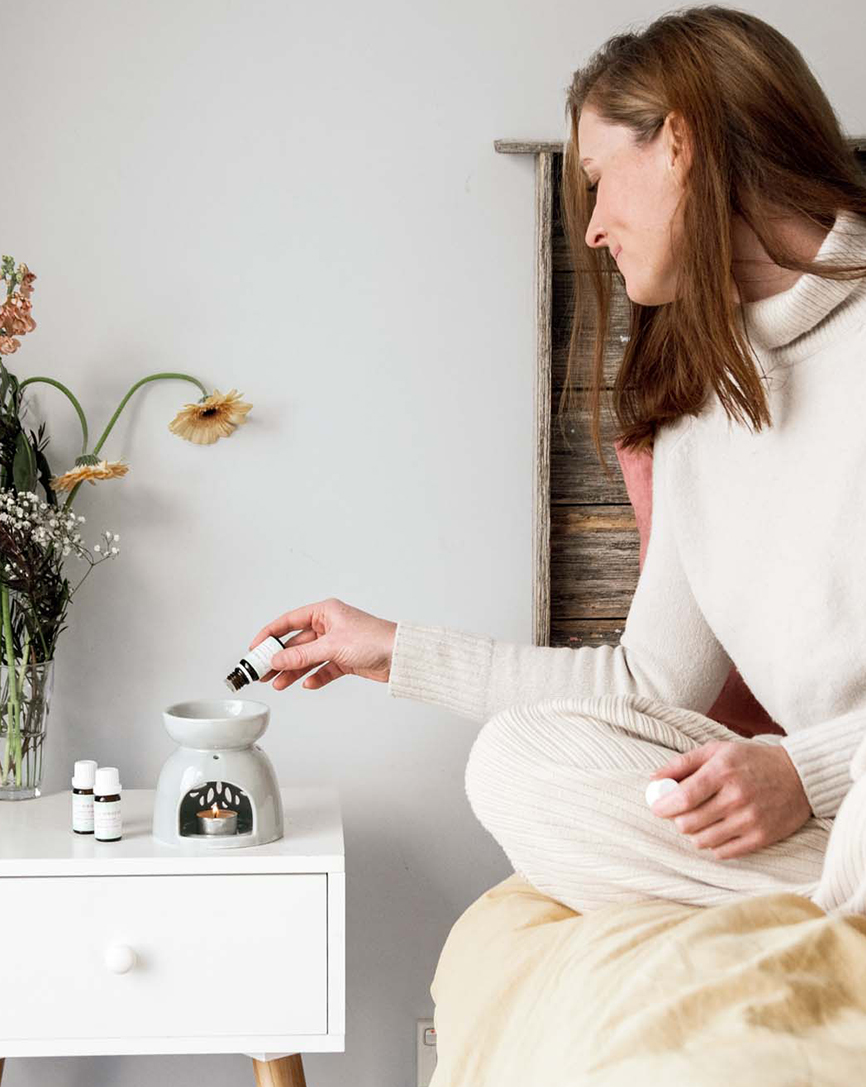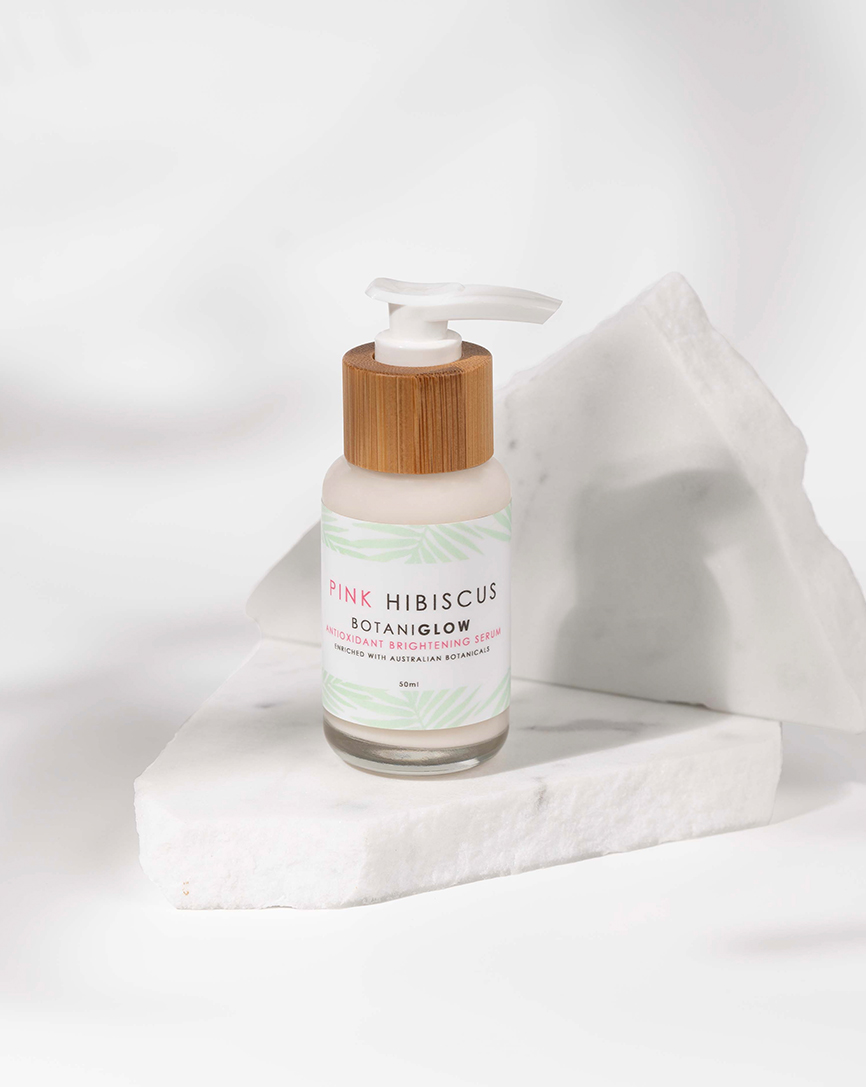 Image source: Pink Hibiscus
Sustainability, broken down into simple steps
A lot of people put sustainability in the 'too hard basket' and I want to share the message that it's actually much easier than you think to take small every day steps to help the environment. You just need to put the procedures in place and things will become second nature to us - just how we automatically put things in the recycling bin.
With a bit of planning and forethought, business owners can and are able to become more sustainable as well. There are some challenges when it comes to areas like packaging though, so I urge larger corporations to step up and collaborate with boutique businesses like mine so that we can work together to achieve the common goal – a more sustainable and kinder future for everyone.
Making the planet happier is about progress, not perfection
I'm a small business owner with big dreams of utilising recyclable post-consumer recycled plastic packaging, offering refillable pouches and truly creating a circular economy within my brand and supply chain. But this sort of packaging is hard to come by in small quantities and it's been a rocky road dealing with cost and minimum order quantities.
With multiple products of differing sizes and limited space, I don't have the money or storage for purchasing thousands of bottles or jars at once. I've reached out to several companies with an ide; why not let me piggyback on their larger orders? I'd order a small amount from them and we collaborate in the interest of saving the planet.
Unfortunately, no one seems to be open to this arrangement…yet. It's frustrating, because if I were a bigger business, I'd welcome a request from a small business who doesn't pose competition to them, with open arms.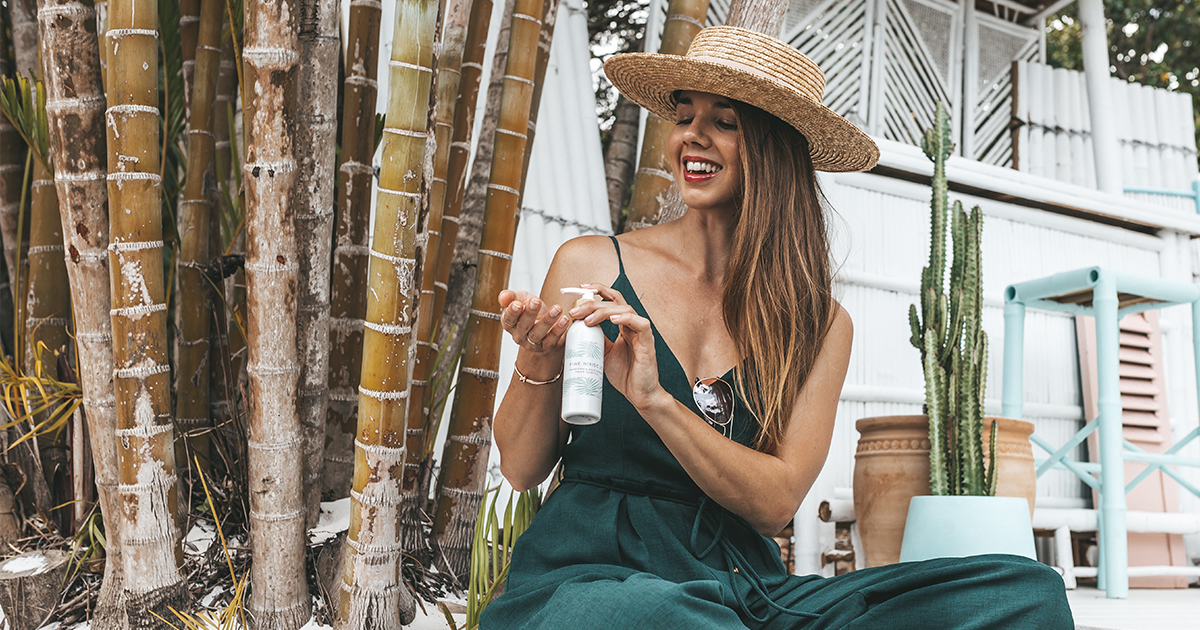 Image source: Pink Hibiscus
Brand alignment as a value
I purchase all of our ingredients and packaging (except for one-sized jar I can't find locally), from Australian businesses. Not only do I want to support fellow Aussie businesses, but I'm always wary of my carbon footprint and want to build trusting relationships with those who are a part of my supply chain.
When I'm sourcing and vetting new suppliers, I generally go old-school and pick up the phone to ask questions, as well as look up reviews and information on their website.
I am not afraid to ask questions to make sure my suppliers' values align with mine. When it came to the one jar I can only source from overseas, the first question I asked was, "Are your workers getting a fair wage?" Upfront yes, but it certainly weeded out a lot of factories very quickly!
With Australian suppliers, I always ask where their products are sourced from. It's important that I dig deep to make sure my products are ethically made and sustainable.
Finding the right suppliers isn't always easy or cheap and I'm constantly battling with finding minimum order quantities that work for me, where I'm not being charged 10x the price. I always communicate the behind-the-scenes process to my customers. It's important to me that they know that sustainability and ethics are the heart and soul of my business.