October 11, 2023
Helping the best smellers on their way with Sendle savings
by Sendle Team
"I use the Sendle 500g satchels. That's what makes shipping so cost-effective for me. An identical parcel through Australia Post can be double the cost."
~ Jacqui Afflick, founder, NON Products
TL;DR (too long; didn't read)
Small children and a sensitive nose left Jacqui Afflick wondering how toilet smells could be eliminated without resorting to artificial fragrances and air fresheners.
Through trial and error, she developed an effective natural product but had no idea how to make it commercial.
Undaunted, Jacqui set out to learn about manufacturing and launched NON Products in 2017.
Sendle's transparent pricing lets Jacqui set shipping prices confidently.
The savings from Sendle's 500g satchel has helped NON Products retain customers and grow the business.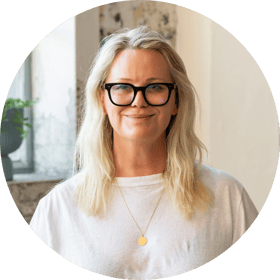 Jacqui Afflick
In 2021, Jacqui Afflick stepped off a plane from Morocco and straight into lockdown. Her job as a global advertising producer was in limbo for the foreseeable future and she was very grateful she had a side hustle to fall back on.
Taming the toddler takes its toll
Wind the clock back a few years to when Jacqui was spending a lot of time at home with a toilet-training toddler and two young nephews. Not the ideal time to start a new business, but serendipity played a part. Jacqui's homemade cleaning spray was her constant companion in those days and, more by accident than design, she found herself pumping it into the toilet bowl after discovering that one of the children had forgotten to flush. The spray didn't magic away the deposit left behind, but it almost instantly neutralised the smell, and Jacqui was surprised and delighted to have her bathroom feeling fresh again.
Jacqui has always been sensitive to smells and was especially bothered by artificial fragrances found in air freshener and most cleaning products. Her own cleaning formula was blended with essential oils and worked a treat, tackling spills and smells all around the house without leaving her nauseous and irritated.
After her unexpected smell-slaying success, Jacqui began to wonder if toilet smells could be naturally contained and put a lot of time into experimenting with this idea. Spraying after the event was helpful, but a quick spray beforehand left a film on top of the water that stopped smells rising up through the bowl. After months of trial and error, the NON Pre Poo Spray was born, and Jacqui wanted to share it with the world.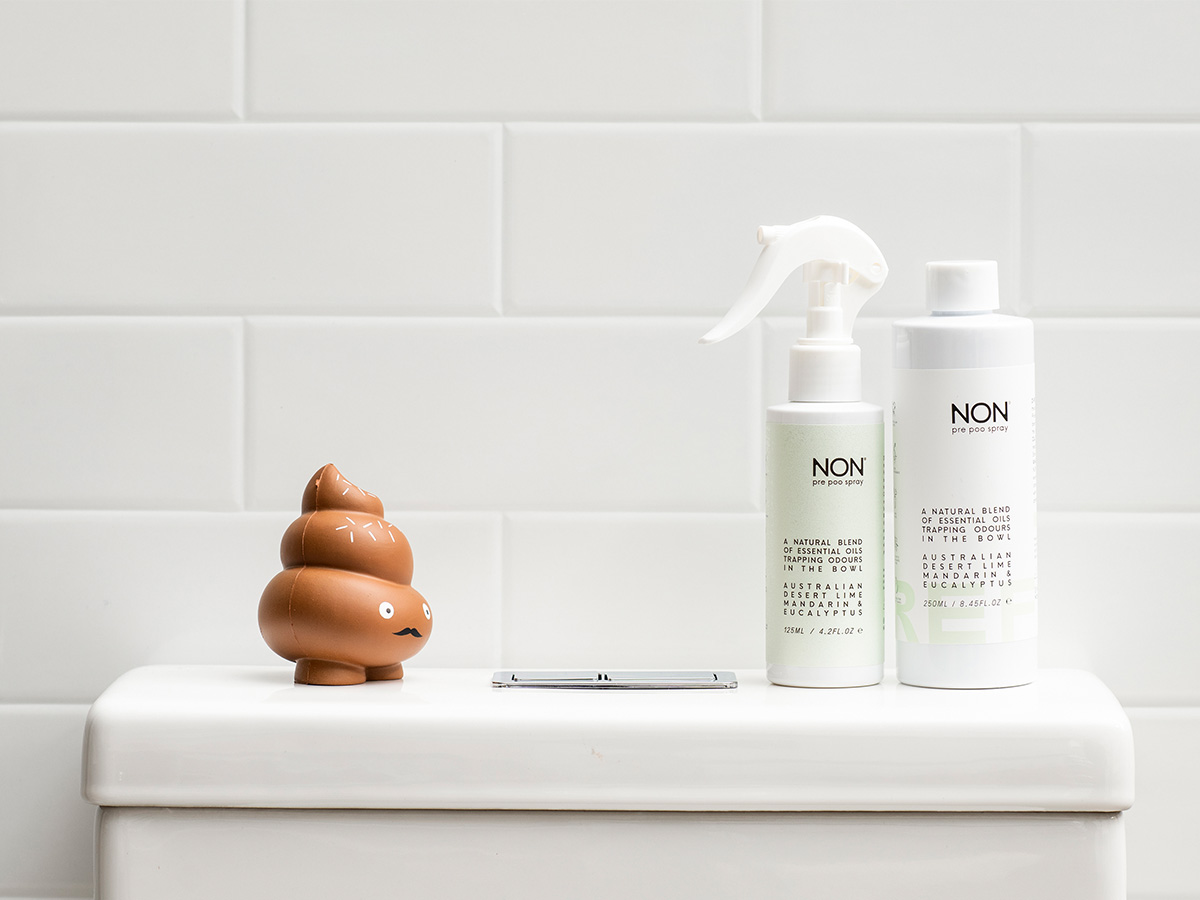 A producer's mindset gets the business underway
Jacqui knew that a good idea is only a starting point. While she had the skills to set up a storefront and could draw upon her advertising background to start a conversation on social media, she didn't actually have a viable product – yet!
Wearing her producer's hat, she looked at this challenge as a problem to be solved. Finding a compound chemist to develop the product was the first hurdle. Then, she needed a manufacturer who would take a chance on a small order. She quickly learned to spot the used car salesmen and honed her negotiation skills with every step that led her closer to a commercially viable product.
In hindsight, she thinks her naivety was a blessing in disguise – she might not have continued if she knew what lay ahead. At the time, she felt like a bulletproof teenager, where the only way was up.
It was an exciting day when she received the first order from somebody she didn't know. It turned out to be a beauty salon that wanted to place Pre Poo Spray in the staff bathrooms. This was a gratifying endorsement that her product was solving a real need for real people. And it wasn't only those using shared bathrooms who loved NON Pre Poo Spray. People with Crohn's disease said the product stopped them being embarrassed when they had to use the loo. "I've tried every spray under the sun;" one wrote "this is the only one that works".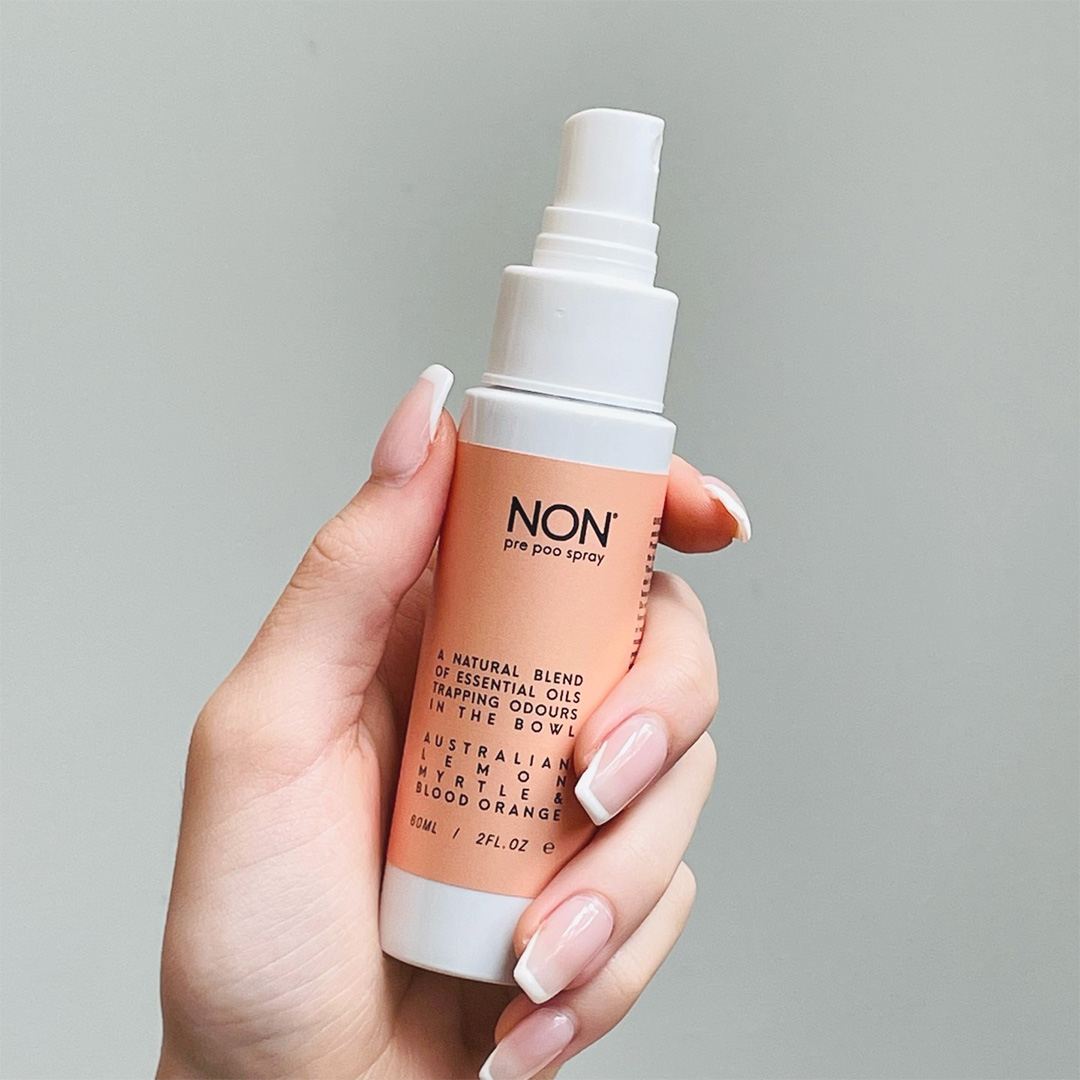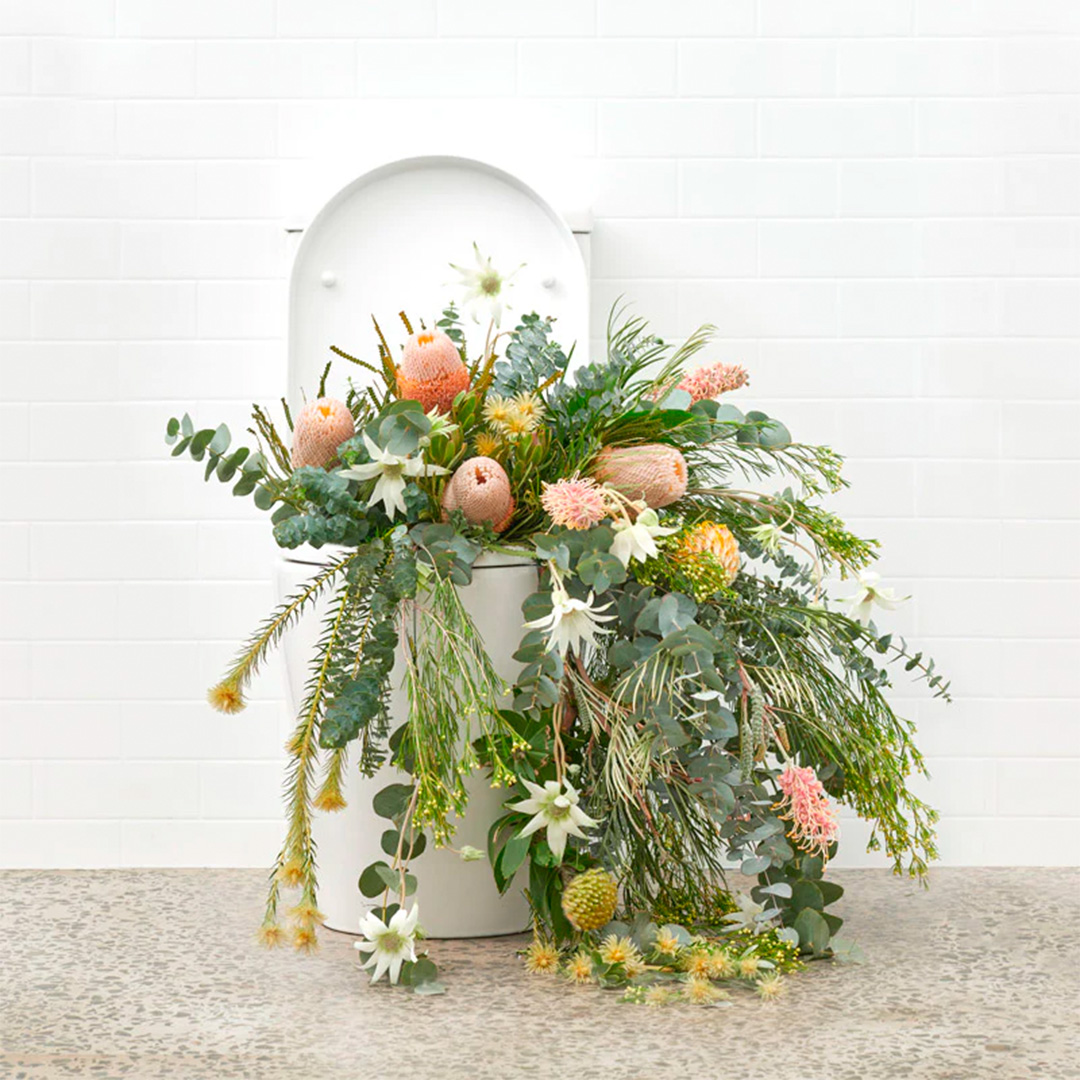 Scaling during a pandemic brings new challenges
While Jacqui held a full-time job, she had been content to let the business bubble along. She was committed to exceptional customer service and happy to fuel organic growth through awareness and education.
But when the pandemic hit, she had a great opportunity to build it up. Thanks to good relationships with her suppliers, her manufacturer kept her on the books, even though they could have taken on more lucrative customers who suddenly found it difficult to bring finished goods into the country.
Jacqui was keen to reach more customers but knew nothing about online advertising. On social media, people were won over by her humour and straight-forward approach, and she didn't want to lose authenticity by going with an agency. Instead, she hit the books and learnt all about advertising for herself.
It was hard work, but it paid off and new customers soon joined the ranks in droves, adding to the faithful following that had already come to love NON Pre Poo Spray.
Shipping savings help the business grow
As sales grew, keeping costs under control became a priority and Sendle's transparent pricing meant Jacqui could set shipping prices confidently and predict future savings as well.
NON Products has been with Sendle since 2017. Initially, it made sense because Sendle's commitment to sustainability aligned with Jacqui's values and free pick-ups saved her time and money. Sendle's prices were always better than Australia Post, and she is grateful to see her shipping costs going down with Ship & Save as she builds the business up.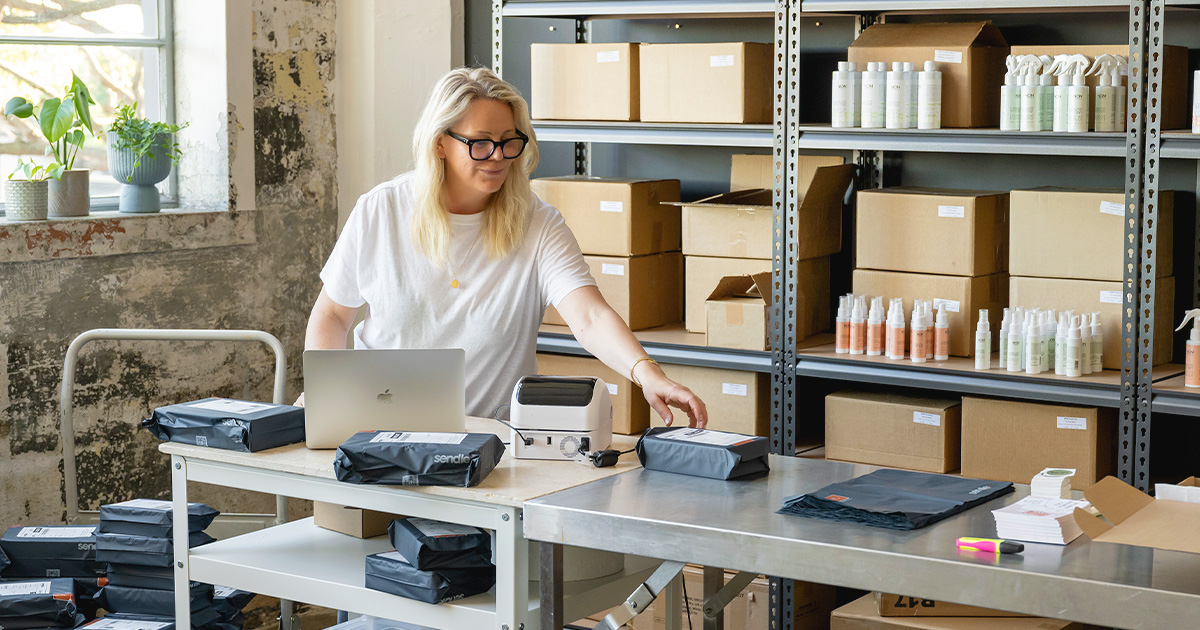 With the majority of orders going out in Sendle's 500g satchel, Jacqui is watching her savings grow.
She still uses Australia Post for about 5% of her orders - PO Box and Parcel Locker deliveries, and some rural areas. Whenever she drops off parcels at the local Post Office, the staff try to convince her that Australia Post can match Sendle, but Jacqui tells them the difference is night and day.
"Even if Australia Post could match Sendle's prices, it could never match the customer service. With Sendle I can talk to the fantastic folk in support, whereas Australia Post online only lets me communicate via email – and they never answer."
Before launching the business, Jacqui had toyed with the idea of having a range of products but decided the world has enough soap and put her time into making NON Pre Poo Spray the best in Australia. Expanding internationally is now a natural progression, and she's back into the researching phase, working out which countries to tackle first.
Wherever she decides to go, Sendle savings will get the NON products best smellers on their way.
Check out how much you can save with Sendle's 500g satchel.
Photos courtesy: NON Products