August 17, 2021
Eco Collective: The women-owned wellness brand shaking up your zero waste routine
by Nicole Webb
After living the zero waste lifestyle for a number of years, Genevieve Fisher knew the only way to drive real change was to create her own business and inspire others to do the same.
Once you're tuned in to just how much waste is around us, it can be overwhelming to think about change. Genevieve liked the idea of starting small and focusing on the things she could do herself to make a difference.
As a competitive sailor and lover of being on the water, she was also driven by a need to keep her surroundings beautiful.
So, she showed up at a local farmer's market with a small handful of beautiful, zero-waste products and Eco Collective was born.
Fast forward to today, this online business has found its niche among environmentalists and passionate activists seeking sustainable hair and skincare products.
Genevieve chats to us about injecting joy into the business, what sustainability means to her and how she navigated from a bricks and mortar store to online during the pandemic.
Sendle's small biz quiz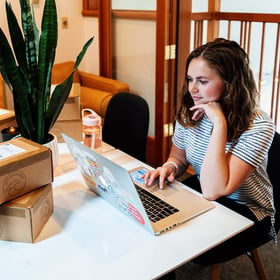 Genevieve Fisher
Name, title and location
Genevieve Fisher, Founder & Creative Director of Eco Collective, Seattle
How would you describe your business in one sentence?
We are a sustainable self-care brand for activists and environmentalists.
Tell us about your relationship with zero waste living
I have been into the zero-waste lifestyle for a number of years.
So the next step for me was to create my own business and curate the best products.
When you look at this lifestyle seriously you can become overwhelmed with what needs to change. So I wanted the focus to be on individual contributions that make a positive difference.
How did your business come about?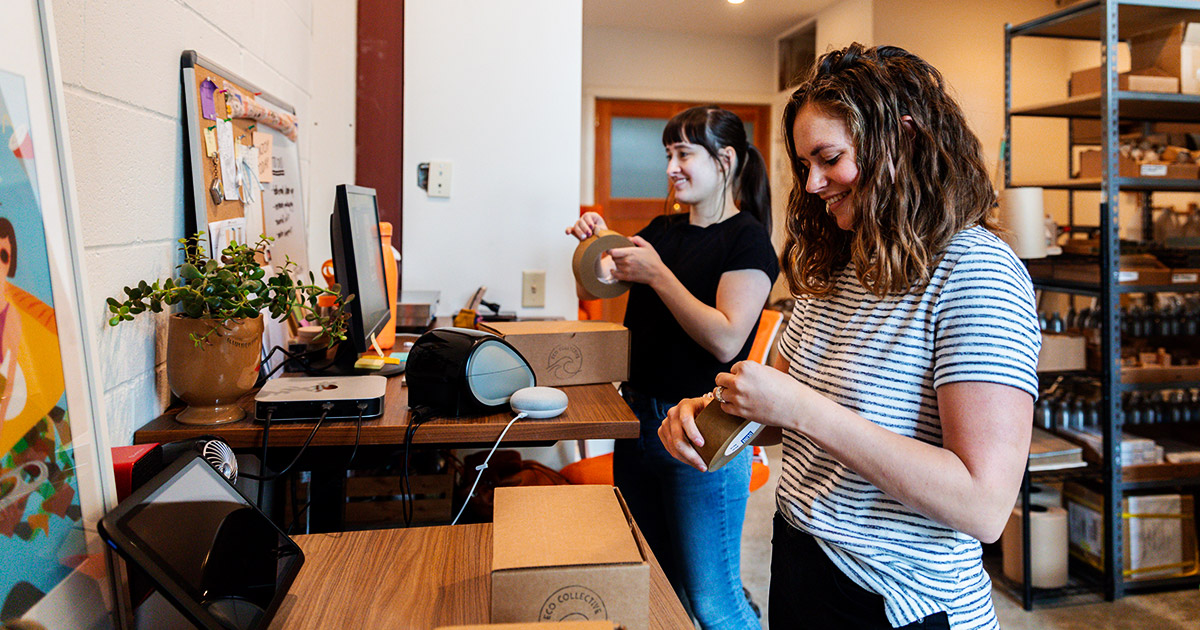 We started at a farmer's market. It was just me and five products.
Because of our local beginnings, our connection to the community remains an important part of Eco Collective.
We are community built so engaging and responding to customer interest and needs is important to us.
When our customers ask for something, we look at it seriously and set about to create it or find the best options for them. We also uncover some cool things along the way.
Where does Seattle fit on the zero waste barometer?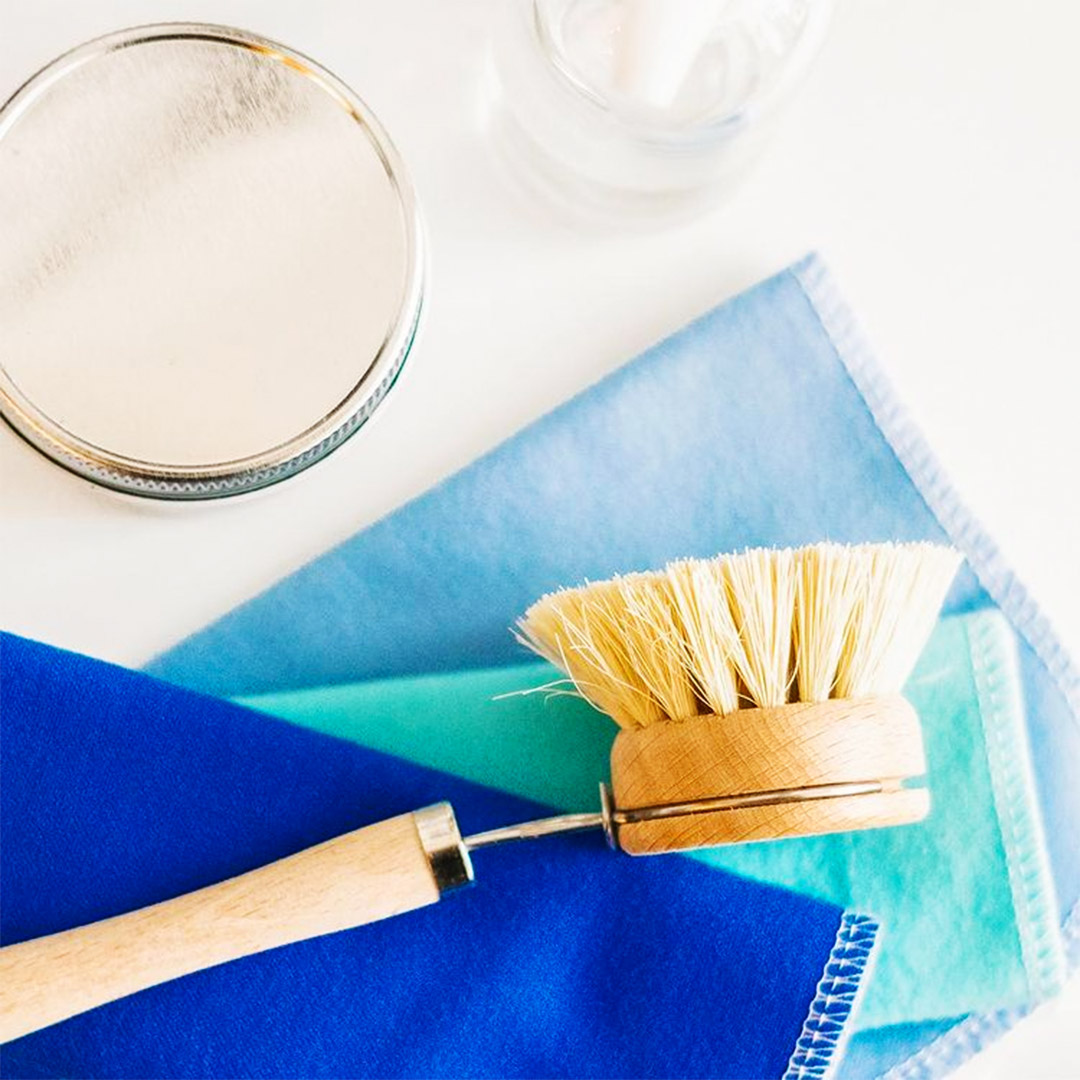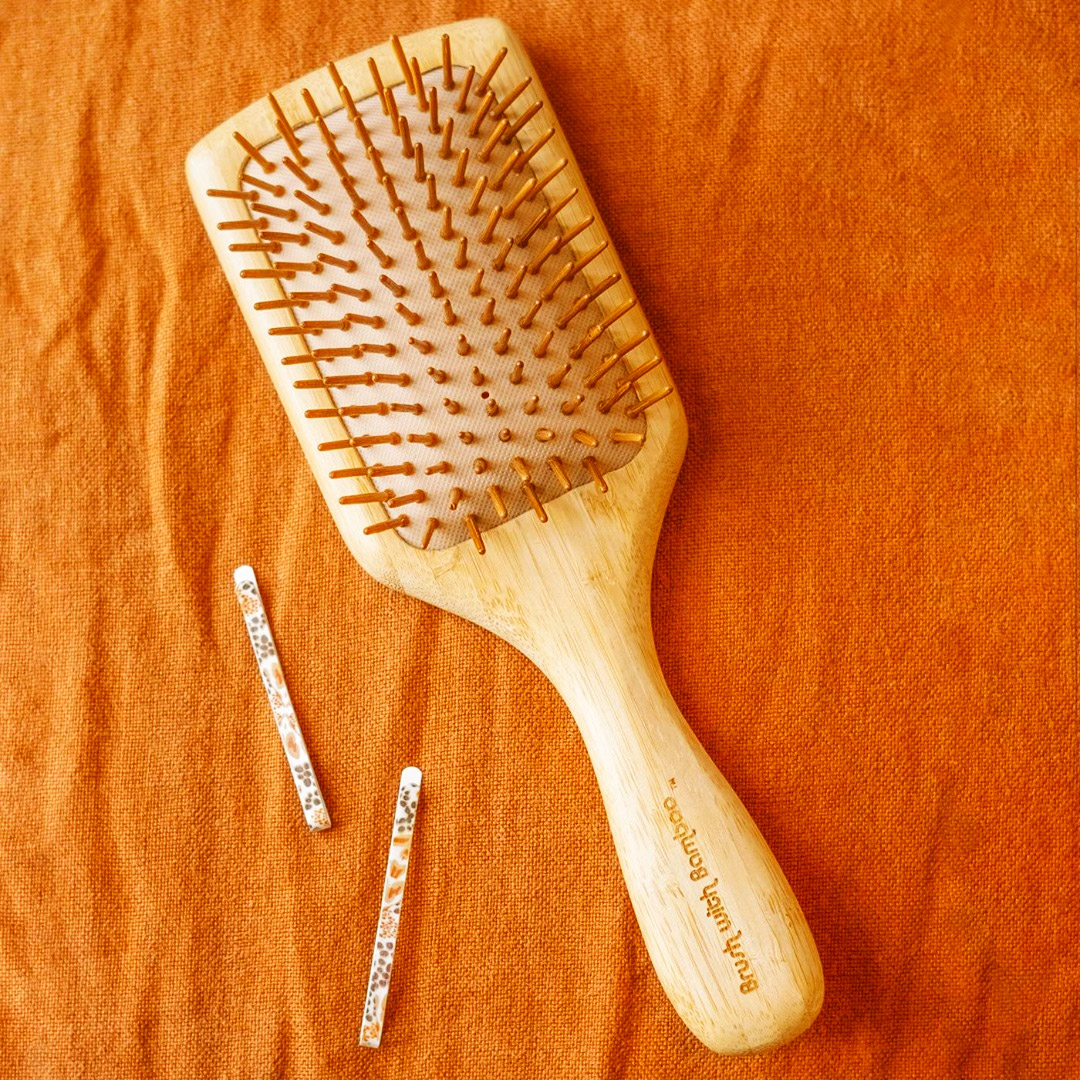 When we started the business people thought zero waste meant clothing size – zero waist!
But that's all changed now. The zero-waste philosophy really thrives in Seattle. And it resonates well with the hippie-prone, outdoorsy led lifestyle that Seattle offers.
Now you can find zero waste products in your local stores. So we're thrilled and privileged to have been a part of that shift and acceptance of zero waste in the community.
What we see now is people standing up, owning their power and putting pressure on companies to make meaningful changes.
You talk about joy being a core part of your business. Tell us about that.
We want to put joy back into people's routines.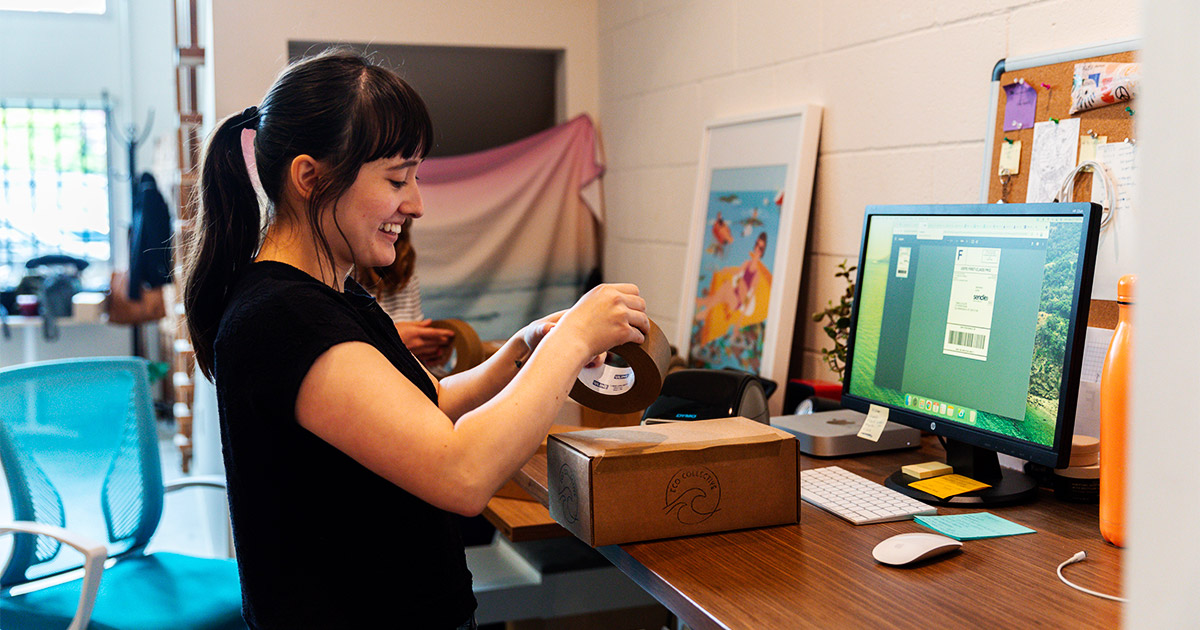 We know people care about big causes like protecting the ocean and climate change. And sometimes it can seem all too much.
We don't want people to get burnt out.
So we want to bring to the fore the fact that simply using zero waste products as part of your regular routines can have a positive and productive impact.
Can you share more about your sustainability journey? What's the background and motivation behind it?
We're really passionate about sustainability from the way the product is made to shipping it to your door.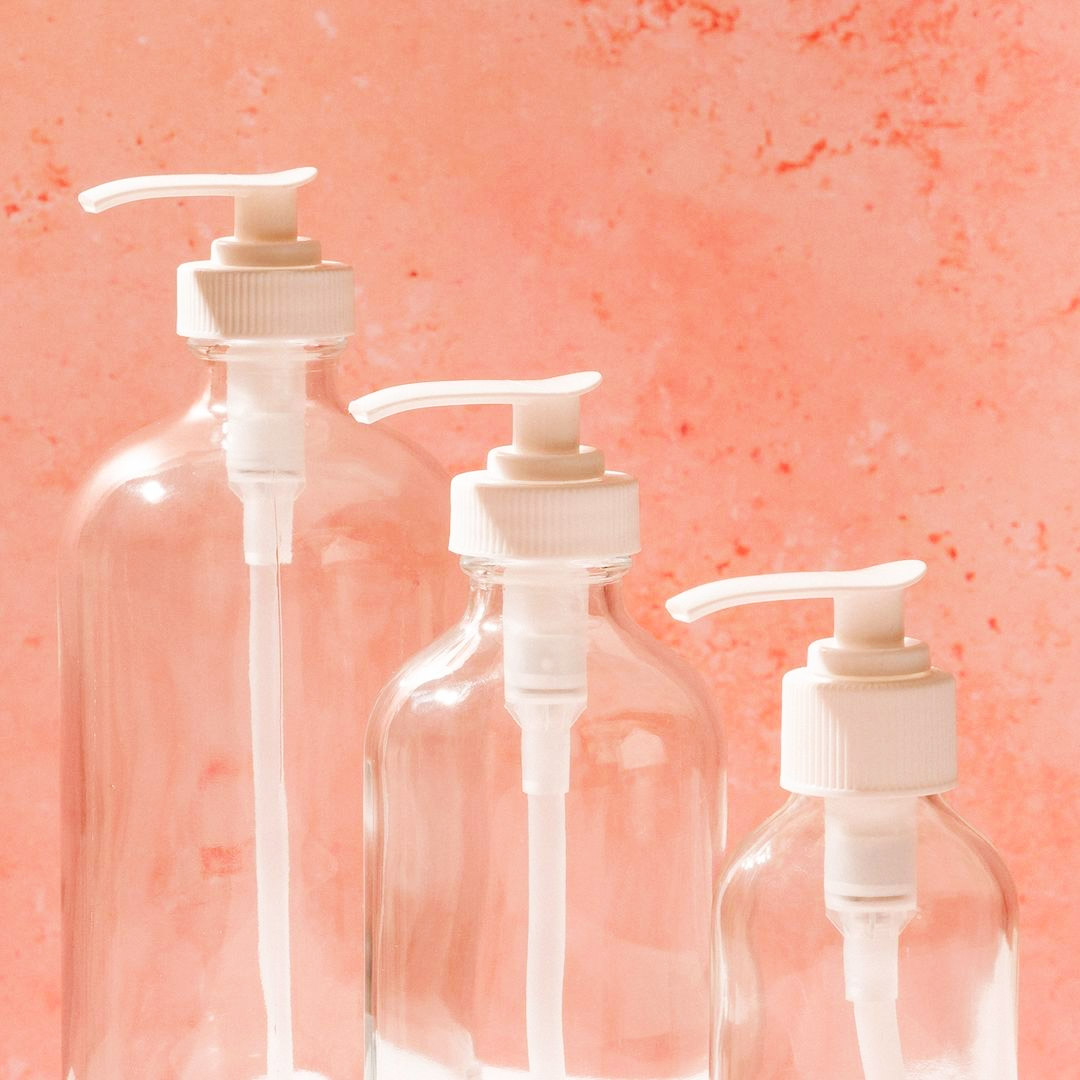 We have strict buying standards for each product category we look at and do a lot of research and analysis around how it was created and what it's created from.
For packaging we use recycled paper bags and compostable shipping tape and labels.
And we ship carbon neutrally.
And on a personal note, I am an active outdoorsy person and a sailor. I live on a sailboat in a beautiful city.
I want to keep my home and the environment beautiful.
You had a physical presence but shifted to online-only during the pandemic. What was that experience like?
It was a big change and one, like other businesses, we didn't see coming. We've worked hard to adapt.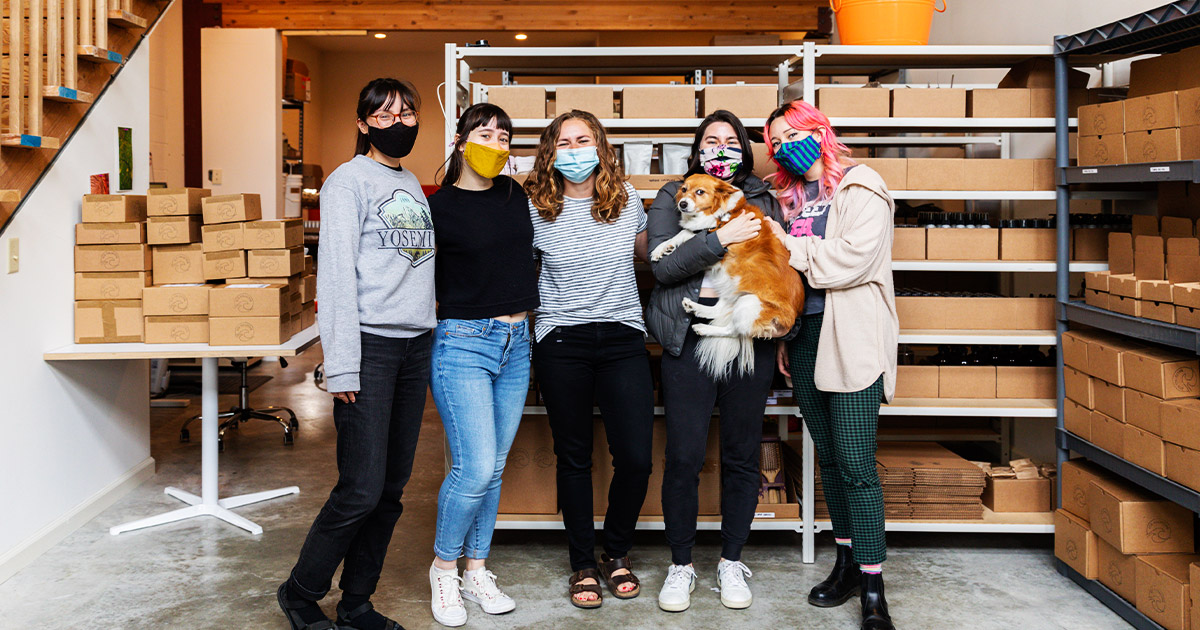 We had a bulk bar, where people could buy hair and skincare in mass quantities. Right before we launched it, we had to close it down.
Now lots of consumers are shopping online. That trend was there before, but has jumped forward. People want to feel safe and shopping online helps them to do that.
For us, moving online means we've had a greater capacity to build products. And our retail employees have expanded their skillsets into new areas like marketing, fulfilment and copywriting. The shift to online has really meant a greater diversity of skills among the team.
What have you learnt about people and your customers by running Eco Collective?
There is an assumption that people are rigid in their habits and purchase behaviour. That's not true.
What we have seen is that people overwhelmingly want to make positive, sustainable choices.
So when there are available options that are good value, simple and put in front of people, you'll get traction.
What do you enjoy about running your own business?
I enjoy engaging with the community and talking to people and our customers.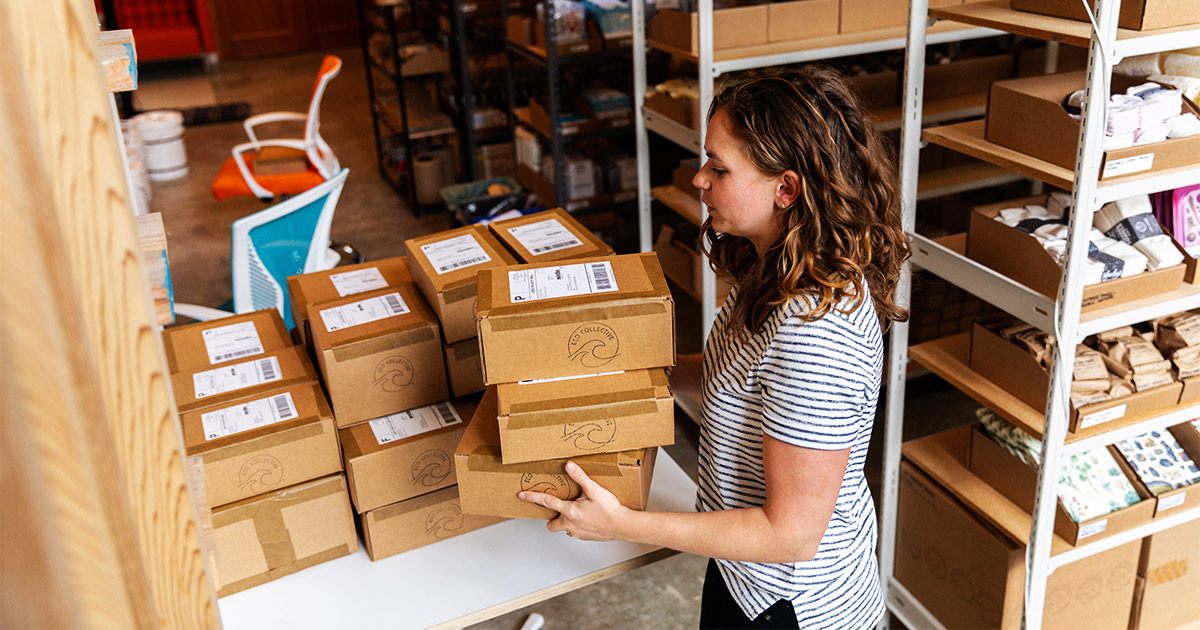 We play an active role in helping customers find things they are looking for.
And people also introduce us to new things – like sustainable teeth whitening and biodegradable pregnancy tests. It's great to see the latest innovation in the space.
We're always looking to bring great new products to our customers.
What advice would you give someone starting their small business?
Find your niche. Focus on what you're good at and what you enjoy.
From our perspective there is a lot of choice and competition in the zero-waste industry in Seattle.
Our point of difference is a focus on mental health for activists and environmentalists.
If there was a theme song for your business, what would it be?
It's an aggressive, self-care anthem.
What do you like about working with Sendle?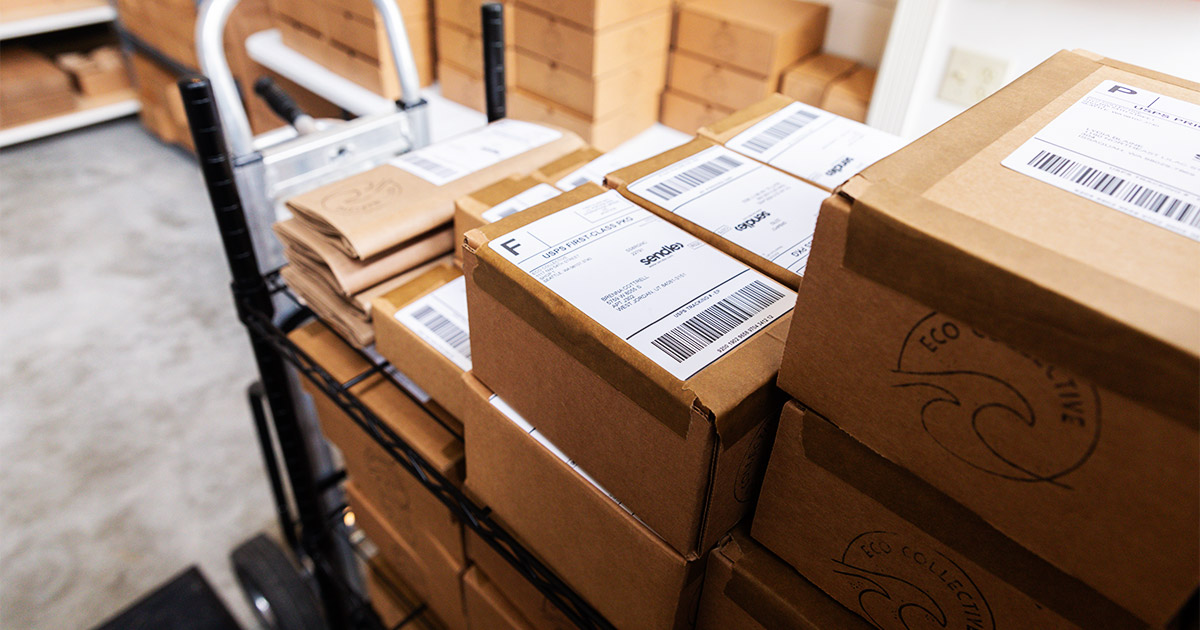 Seeing the carbon neutral projects that my shipping operation supports is amazing.
Whether it's reforestation on our home turf or in Borneo or Australia, it's something we like to share with our customers. It creates meaning and purpose for us and our customers, which we really value.
Product photos from: Eco Collective