August 29, 2023
Dope Skin Co delivers the magic ingredient with Sendle
by Sendle Team
"Since I started using this magical combination of Dope Skin Co and Sendle, my frown lines have transformed dramatically." ~ Vanessa, founder, Dope Skin Co
TL;DR (too long; didn't read)
Run down and overwhelmed by three energetic kids and the demands of daily life, Vanessa lacked the time to care for her skin.
Realising this was likely a problem felt by countless others, and after much research, hemp emerged as a standout ingredient, and Dope Skin Co was born.
The Sydney-based, family-run business has grown to a team of 10, with dedicated team members to handle order fulfilment, packaging and inventory management.
The 100% carbon neutral delivery made choosing Sendle as their shipper a no-brainer, complementing their dedication to environmental responsibility.
Savings made thanks to Sendle's competitive rates are being reinvested into marketing – this plays a vital role in growing the Dope Skin Co customer base, increasing brand awareness and driving sales.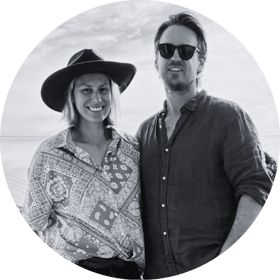 Vanessa Ware & Adam Alcott
Ask any parent what happens when you have young children, and they'll tell you that time for yourself is the first thing to disappear. Time for Friday night drinks, weekend sport, leisurely lunches or even a rejuvenating skincare routine, just evaporates. This was the reality for Vanessa Ware and Adam Alcott just a few years ago. Their beautiful young boys were full of life and energy, while they, as parents, felt constantly tired and washed out.
And on top of that, Vanessa was dismayed to find that pregnancy often has a detrimental effect on youthful skin. "I experienced firsthand the challenges of pregnancy affecting my skin. Dullness, breakouts and the unwelcome appearance of pigmentation spots took a toll on my self-confidence."
In the few quiet moments they savoured for themselves, Adam and Vanessa started to research natural remedies that could nourish the body and skin. Soon they were engrossed in this world, discovering botanicals, oils and extracts, mixing up ingredients at home, trying out new combinations.
Hooked on hemp
These experiments led to the discovery of hemp and the realisation that it would be perfect for their unique needs. "Hemp is renowned for its nourishing and rejuvenating qualities. It is rich in antioxidants, vitamins, and essential fatty acids, which help to moisturise the skin, reduce inflammation, and promote a brighter complexion. We were impressed by the potential benefits that hemp offered for skincare and its ability to address various concerns."
Encouraged by the support of family and friends, Vanessa and Adam spent years formulating and fine-tuning their products. "We wanted to ensure that they not only contained hemp but also included a carefully curated selection of other potent ingredients to deliver optimal results. Through countless trials and adjustments, we finally developed winning formulas that we were proud of."
In 2019, they launched Dope Skin Co, cleverly named for its special key ingredient.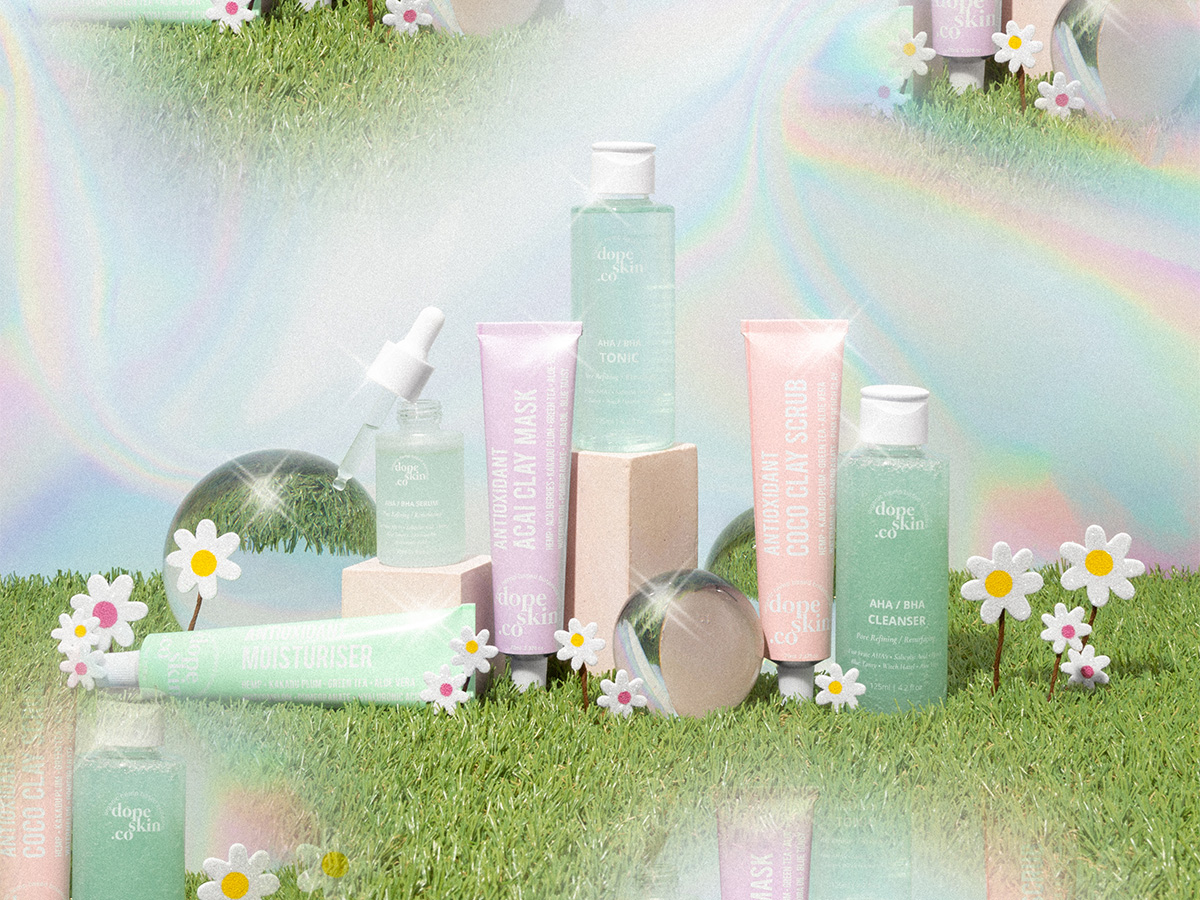 Overnight success
With experience in digital marketing, Vanessa and Adam wanted to create a buzz about Dope Skin Co, so used social media to gather a following and Google Ads to promote their products before they opened. This strategy paid off and orders started flowing in. Now, late nights took on a different flavour. With their newborn sleeping snugly, Vanessa and Adam spent the wee small hours packing orders in the living room. Vanessa remembers it as a challenging but exhilarating time, fuelled by their passion and the sense of purpose that each order brought with it.
"The excitement we felt with every order was truly amazing and we still get that buzz."
Growing pains
Adam and Vanessa planned to grow their business so that as many people as possible can benefit. "We realised that we had the opportunity to help people achieve healthy, radiant skin without the need for a complicated routine", says Vanessa.
In this competitive industry, they have had to draw on resilience and tenacity to overcome challenges and obstacles. One of the main difficulties faced was navigating the complex landscape of sourcing high-quality organic hemp and superfood ingredients. Prices fluctuate significantly and we were determined not to compromise on quality as our products require the freshest possible ingredients. Ensuring consistency and reliability in the supply chain while adhering to their own strict standards was no easy feat.
Packaging was another challenge. Dope Skin Co's products require a lot of different size containers and weight always has to be taken into account so that shipping costs don't become unmanageable. On top of that, sustainability is a core value at Dope Skin Co and Vanessa and Adam have spent countless hours researching and testing packaging solutions to ensure they maintain their product integrity and appeal in an eco-friendly way.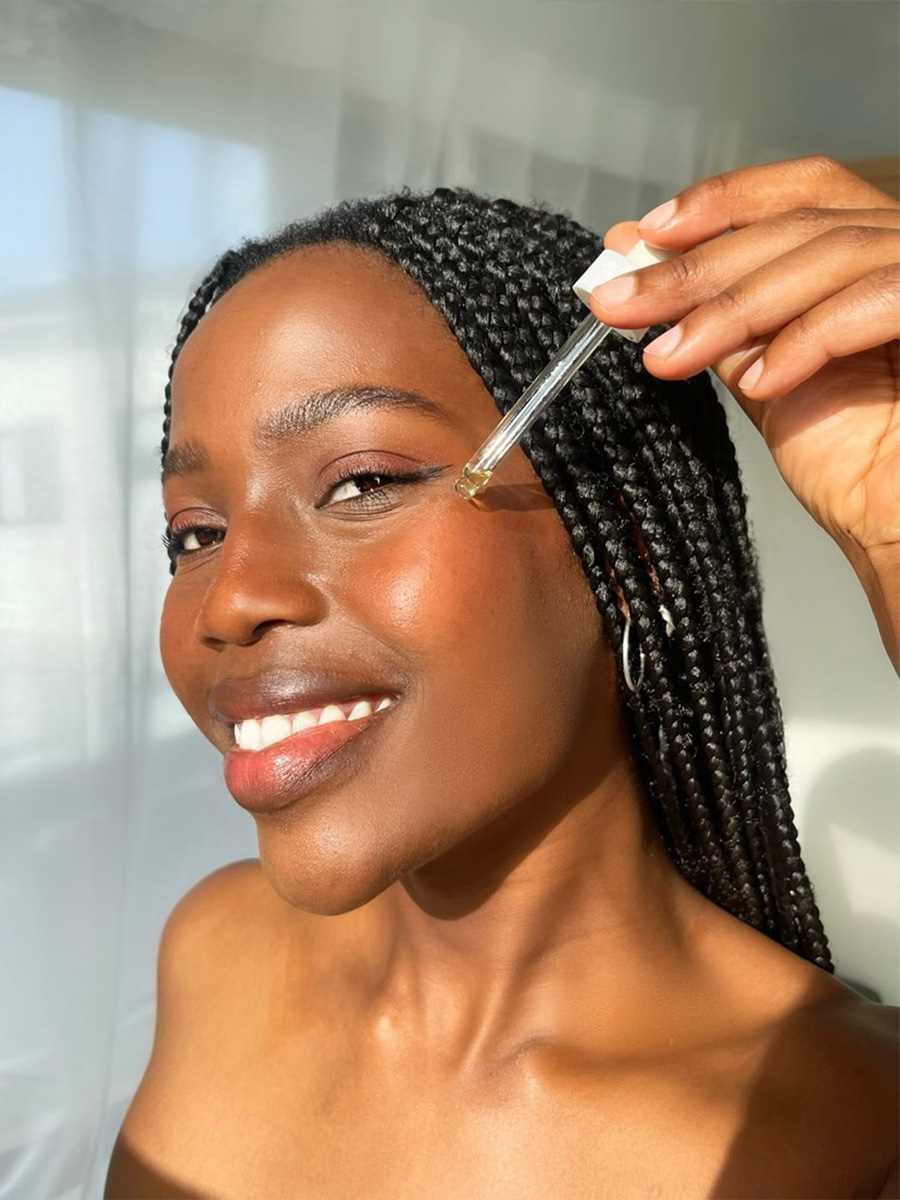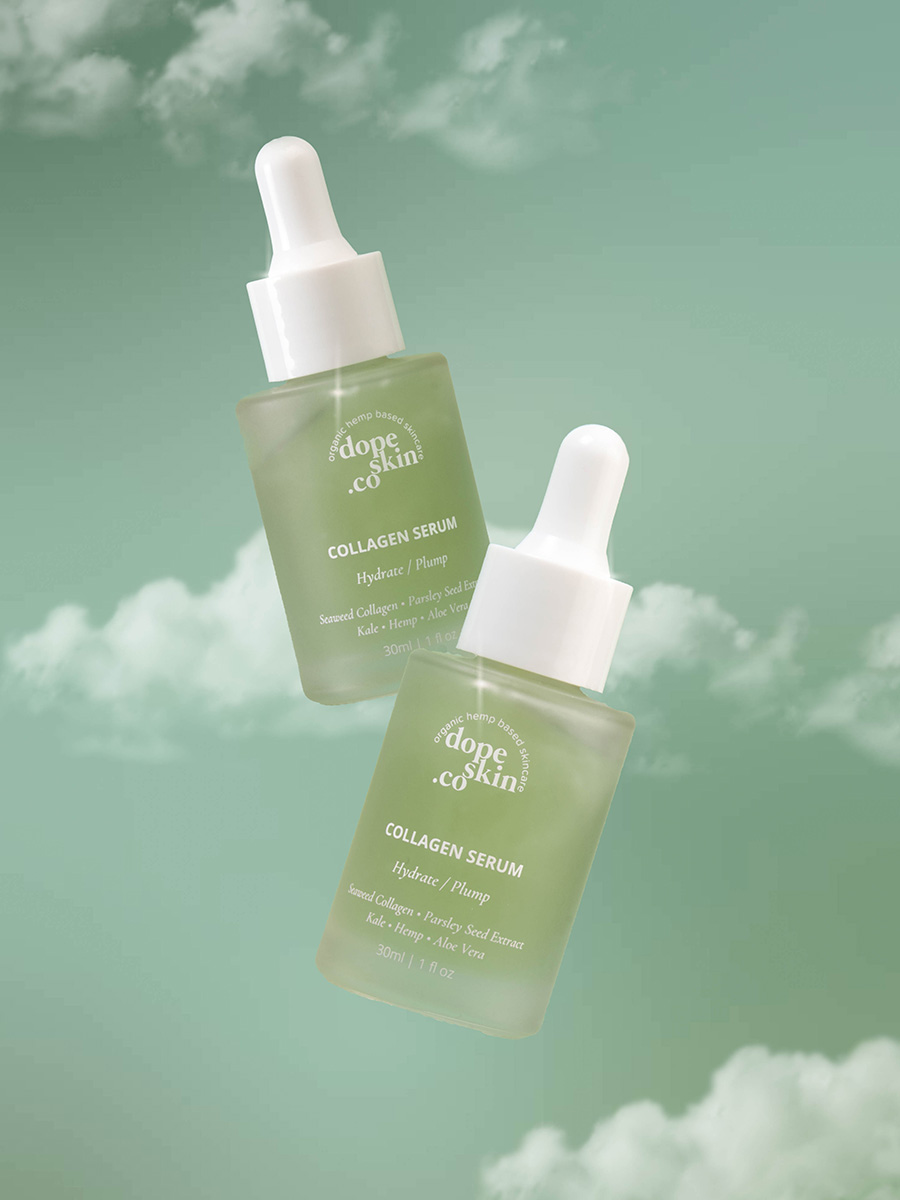 "However, it is through these challenges that we've grown stronger. We continuously learn, adapt, and refine our processes to overcome obstacles, delivering exceptional products that our customers love."
Meanwhile, continuing to build brand awareness and connecting with the audience has helped Dope Skin Co gain trust in the marketplace and a team of experts is now employed to ensure they stay tuned into skincare trends and customer desires.
"Our marketing team has played a vital role in elevating our brand profile, engaging customers, and driving business growth. The journey of expanding our team has been a transformative experience – we've benefited from fresh perspectives, new ideas, and diverse skill sets that have enhanced our overall business capabilities."
Quick and efficient delivery
From humble beginnings as a team of two, the Dope Skin Co founders are incredibly proud of how far the company has come.
Managing logistics has always needed creative thinking and constant attention to ensure that customers receive fresh products in the quickest possible time. A dedicated team of packing and warehouse staff members now handle order fulfilment, packaging and inventory management.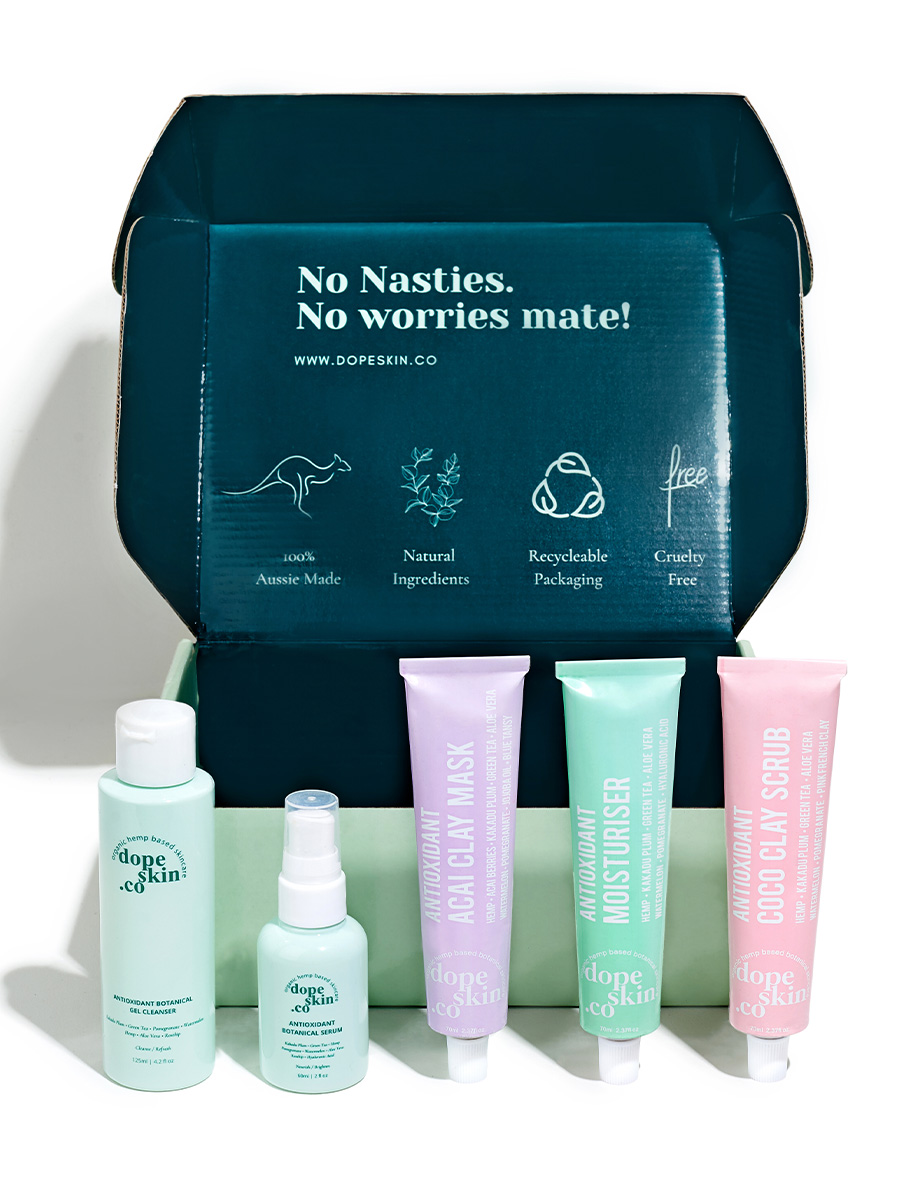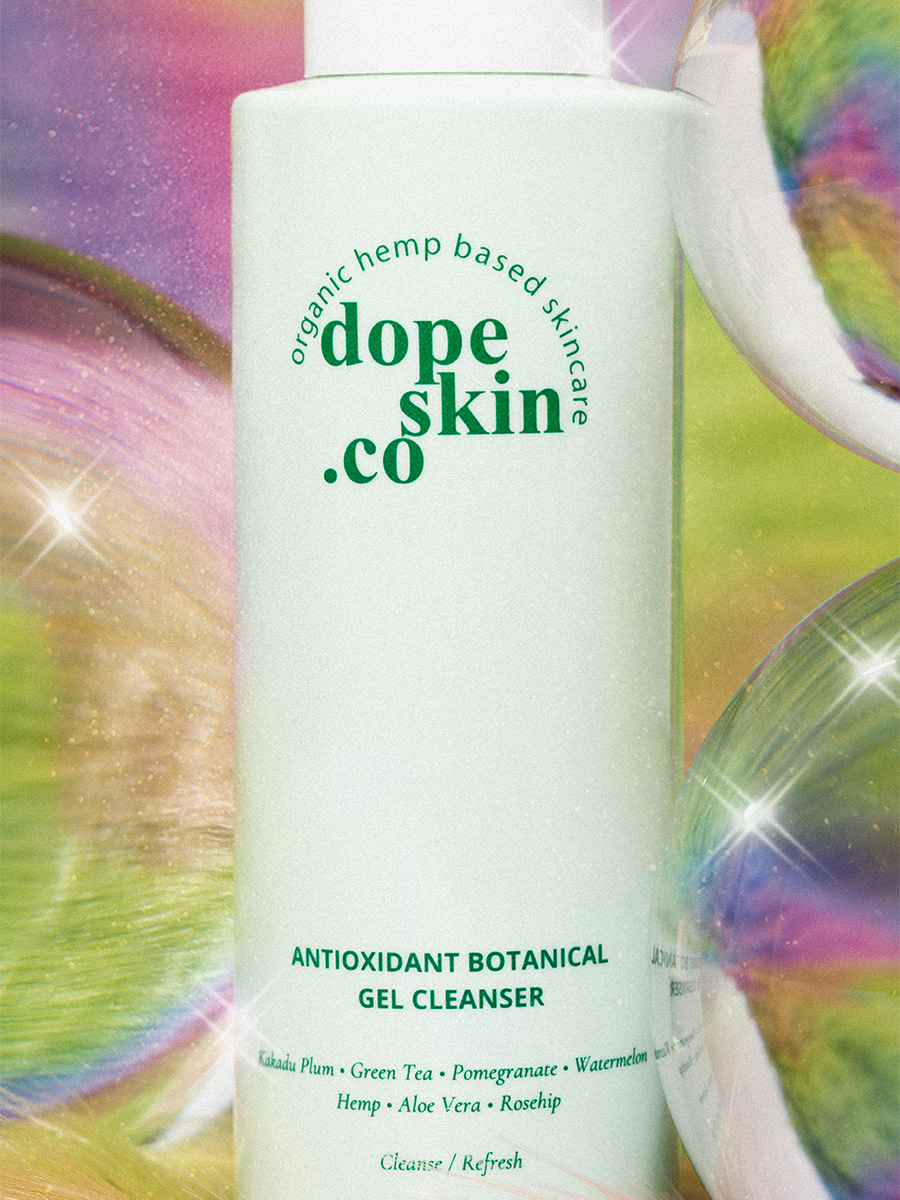 Since partnering with Sendle, the team has experienced the ease and convenience of Sendle's platform. They find the process of creating and managing shipments to be streamlined and user-friendly, while integration with their existing systems has allowed for seamless order fulfilment and tracking. Sendle and ShipStation have played a crucial role in helping the business grow and scale.
"ShipStation's integration with our existing systems and platforms has streamlined our shipping processes. It allows us to centralise and manage all our shipping operations from a single, user-friendly dashboard. This automation and efficiency have saved us valuable time and resources."
Investing their savings
Competitive shipping rates were an important factor in Dope Skin Co's decision to partner with Sendle. As a small business, it's crucial they optimise expenses and find cost-saving opportunities wherever possible.
"Shipping is a substantial expense, and Sendle's competitive rates means valuable funds are freed up to be reinvested in other areas of our business."
In addition, the carbon-neutral shipping offered by Sendle aligns perfectly with Vanessa and Adam's commitment to environmental consciousness. Sending packages with a zero-carbon footprint has been a significant benefit as it resonates with Dope Skin Co's values and helps fulfil customer expectations that businesses follow sustainable and eco-friendly practices.
"Overall, our experience with Sendle has been smooth, efficient and cost-effective. The platform's user-friendly interface, competitive rates and commitment to environmentally friendly shipping have all contributed to a positive and rewarding partnership."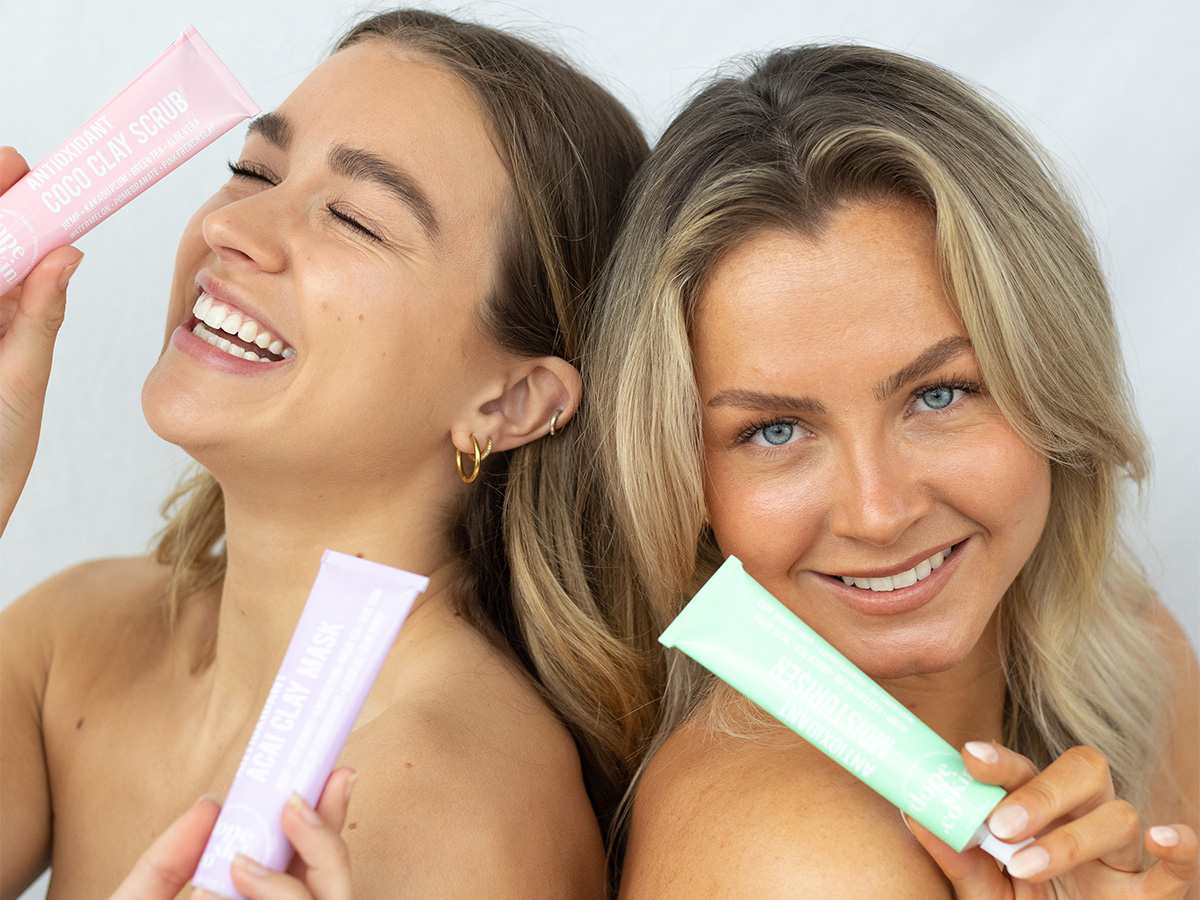 The future looks bright
Adam and Vanessa are incredibly excited about the future, with plans to expand their reach and make Dope Skin Co a global brand. They have their sights set on the US, UK and EU markets, taking their exceptional products to even more skincare enthusiasts around the world.
New products are on the horizon too, as they continue to develop unique and innovative formulations that will offer customers an even greater variety of effective, organic hemp skincare options.
Vanessa and Adam are well on their way to helping individuals everywhere achieve healthy, radiant skin without the need for a complicated routine.
Photos courtesy: Dope Skin Co