April 26, 2021
Kickstarting your next big idea: Crowdfunding for small business
by Lotte Thomson-Vock
So, you've got a great idea for a new product or you are ready to bring your business to the next level. Great! So, how are you going to get funding? It's a legitimate question and you need to figure it out quickly.
Crowdfunding may be just the right opportunity to make your idea a reality.
When traditional loans and self-funding aren't options, platforms have popped up all over the internet to give businesses another way to get their product dream into the hearts and minds of people who might just make it happen.
If your idea is compelling, people will want to dump some cash into it. But, let's start at the beginning here with the obvious question.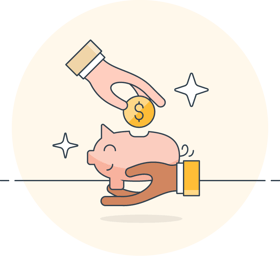 What is crowdfunding?
Crowdfunding is a super accessible way to raise money for your small business product idea or start-up when traditional funding options aren't available to you.
And there are several different ways to approach it—from selling shares of your budding company to providing proportional rewards for funds offered.
It's like Shark Tank but you are pitching your idea to the whole world.
What are the benefits of crowdfunding?
The benefits of crowdfunding—successfully—are pretty convincing. If the idea has legs (in the eyes of the crowd), you'll have the cash to make it a reality.
A huge bonus for crowdfunding is that it is NOT a loan. Think of it as a grant. With traditional funding, it can take lots of time and energy to achieve your goal. Crowdfunding is much more efficient.
Crowdfunding can promote your product campaign while simultaneously getting the word out about your business on social media platforms and the internet! Free marketing is pretty nice.
It can also help prove out and further develop your idea with the help of your new investors.
Types of crowdfunding: Rewards-based vs equity-based
The different ways to approach crowdfunding can influence the success of your campaign.
The two main types you'll see are rewards-based crowdfunding and equity-based crowdfunding. From the names alone, you might be able to suss out what the difference is, but let's dig in a little.
Rewards-based crowdfunding
Rewards-based is a brilliant way to crowdfund.
By putting up incentives for increasing tiers of financial support, you can raise money quickly. But, often, if you don't hit your target amount by the end of the campaign, your funders haven't been put out a dime and you are back to the drawing board.
So, the pressure is on to attract enough attention (and money) to hit that target in time. You pick your rewards, so it makes sense to make them enticing.
Various levels of rewards are given to those who donate their money to your worthy business idea. Usually, they have a reward-less tier for those that just want to give money. Following that, you'll have ever-increasing tiers with product-based rewards.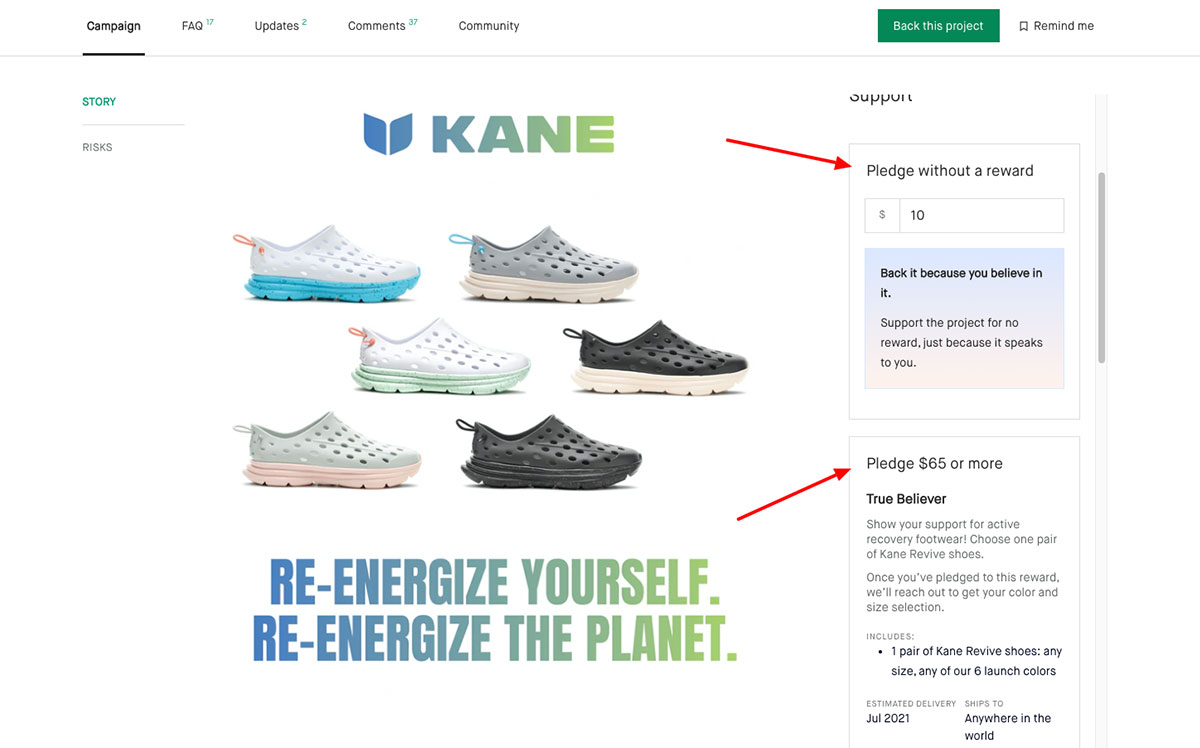 Using a rewards-based approach means you're raising money without selling off an equity stake in your business. Your crowdfunding is achieved entirely through donations in exchange for future rewards.
PROS
Enjoy the benefits of a funding source without ceding equity.
With the funds raised, the donors who have committed are now involved in your company and cause—half of the groundwork has already been laid in anticipation for future projects.
CONS
Once you've raised the funds, there is pressure to deliver the product ASAP, time is ticking away and now you need to organize the delivery of the rewards to your donors.
Some crowdfunding campaigns have an all-or-nothing policy which means all your hard work could end up with you losing out if you don't hit your targeted sum.
Equity-based crowdfunding
Equity-based crowdfunding moves away from rewarding your donors with gifts to providing your donors with a piece of the company in exchange for working capital.
By taking donations from investors, the contribution will add to the success of your business long term. Their investment means that they are rooting for the continued success of your company.
While this may seem like auctioning a piece of your company in return for donations, you have the potential to raise larger sums.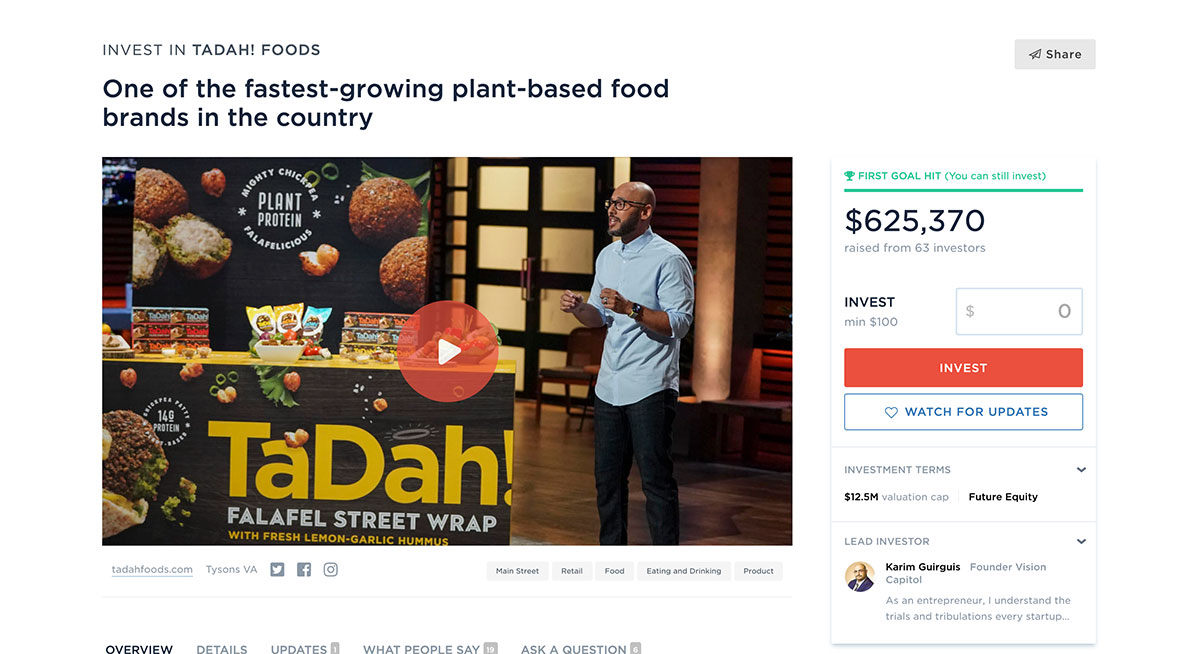 As opposed to other investment funding avenues, crowdfunding will usually allow for all investments to be pooled into one single investment, simplifying reporting requirements.
PROS
Online angel investors mean that accomplished investors are contributing to your crowdfunding goal, which can be great news for the success and upkeep of your business long term.
Instead of numerous distinct investment sources, some equity-based crowdfunding sites funnel all funds into a single investment donation, making for easier reporting and accounting.
CONS
You are giving a piece of your company away. Is it necessary? If so, why? You must answer this before pursuing equity-based crowdfunding.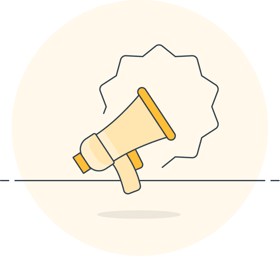 How to run a successful crowdfunding marketing campaign
The key to success for crowdfunding is the power you hold in your marketing campaign. You need your campaign to stand out.
In doing this, there are multiple ways that hold onto investors by offering donors more than just the satisfaction of helping achieve a small business or crowdfunding goal.
When you give your investors rewards or equity in return for donations you create a financial conduit that benefits both the donor and your business.
Stand out from the crowd
I know it's a cliché but it is true.
Try employing relatability and emotion by personalizing your description. Step away from the business jargon in your pitch and outline why you need donors and why they'd be lucky to get on board.
It has been found that those who use more personal and emotional language in their pitches are more likely to make their target, which illustrates why women have more success in crowdfunding than men.
Connect to a wide network
Get social! Self-promotion will be key to your eventual success.
Utilize all social networks you have and build a following. Post regularly, and keep your socials updated.
When you build a following, you allow more emotional investment which allows for more people to approach your crowdfund and dish out that sweet cash.
Set an achievable target amount
Obviously, you first have to figure out how much you need to get your project going. You'll also want to add some buffer to that amount for contingencies as well.
Now that you have that number, how are you going to make it happen?
If your team consists of just yourself, you'll have a full-time job getting the campaign in front of enough willing early adopters. If you have a few more people, you can start gaming out how you can expand your reach and hit that goal.
Sketch out an incentive structure
There is a set of people that just love getting in early on things.
That's why you see them lined up around the block to get the newest iPhone or gaming system.
Rewards-based crowdfunding sites attract just those types of people that want the next great invention before everyone else. With your rewards tiers, you are giving them that early access.
Start small, with something symbolic like their name on a special page. Then, move on up to offering bigger and better product rewards.
Note that you only want to offer up as much product as you can reasonably deliver.
Deliver your rewards!
You've achieved your funding goal and now the pressure is really on. Time to dish it out!
You'll want to give your backers a timeline on when they can expect their amazing new thing. Then, work hard to build and ship your goods out to your loyal customers.
Once the shipments are on the way, you can relax into the realization that you have a business!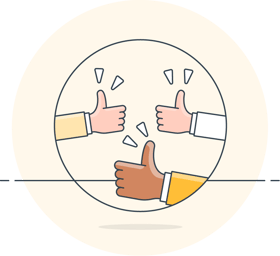 A quick breakdown of the best crowdfunding sites
The obvious first step to crowdfunding is finding the right platform to launch your great idea. There are tons of great sites out there.
Here is a handful to get you started:
Rewards-based
Best for creative and tech products
5% fee from collected funds
3% plus $0.20 per pledge for payment processing
Rewards-based
Best for creative and tech products
5% platform fee for all projects
3% plus $0.30 per transaction payment processing fee
$25 international transfer fee
Rewards-based
Best for hardware and electronics
Basic plan fee is 5%
Standard plan is 6-15%
2.9% + $0.30 per transaction for payment processing
Donation-based
Best for funding scientific discoveries
8% fee for platform payment
2.9% plus $0.30 per transaction payment processing fee
Donation-based
Best for social and environmental causes
Donors pay 2.9% plus $0.30 per transaction payment processing fee
Donors can optionally donate to Chuffed as well
Donation-based subscription model
Best for digital creatives giving access to their content
5% Patreon fee
3% to 5% plus $0.25 to $0.35 per transaction payment processing fee
Payout fees of $0.25 to $0.35 or 1% per payout
Equity-based & rewards-based
Best for start-ups
$179 per month
3.5% plus $0.30 per transaction for payment processing
Equity-based
Best for funding growth to existing companies
7.5% of the total fundraise
Equity-based
Best for start-ups
7.5% placement fee
5% warrant coverage
$0-$10k fee for escrow, marketing, legal reimbursements
Donation-based
Best for fundraising for causes and organizations
4.9% platform fee
2.9% plus $0.30 per transaction payment processing fee
Go get that idea off the ground
By now, you must be convinced that crowdfunding can be an excellent resource to help kickstart your next business adventure (or your exciting foray into scientific discovery).
So go, entrepreneurs! The world is your crowdfunding oyster!
Though it'll take luck, a giant leap of faith, and a lot of preparation for you to actualize your crowdfunding goals, crowdfunding is obviously a valuable and viable means for your business to raise money and achieve your business goals.