April 12, 2023
Sendle Canada: the cheapest door-to-door shipping to the U.S. has arrived!
by Sendle Team
We've heard your feedback about wanting to ship internationally and reach customers outside of Canada. So we're making shipping to the United States easier, cheaper, and better for small businesses. Now, you can ship from Canada to anywhere in the U.S. with Sendle!

Being a small business owner is no small feat. Coupled with how expensive shipping anything in or out of Canada can be, it's no wonder that people are stuffing their cars full of packages to drive over the border themselves.
That's where we come in. Sendle has your back in helping your small business grow above and beyond where you're planted. Now, you can ship your goods to the United States at realistic, affordable rates.
Sendle is the cheapest door-to-door service to the U.S. We mean it when we say that you deserve better, and that small businesses can't flourish when limited to where they're rooted. So when you ship with Sendle to the United States, you can save up to $11 per package in comparison to Canada Post. Nothing silly about it!

Why you should ship from Canada to the US with Sendle: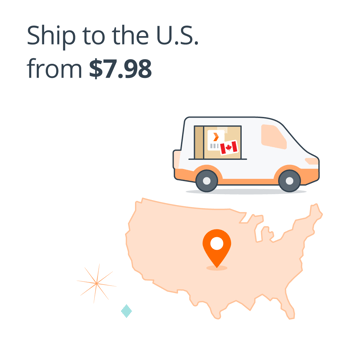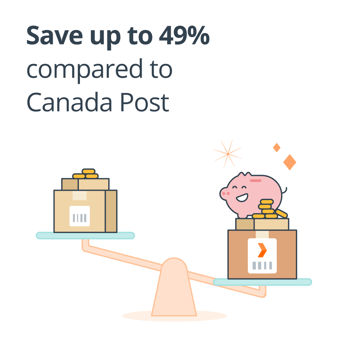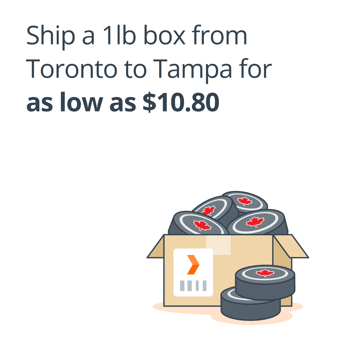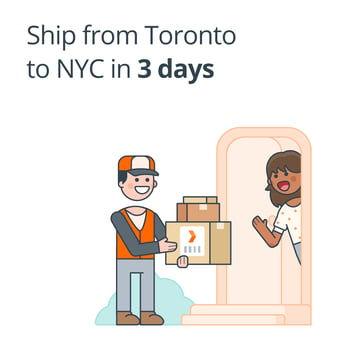 Ship to the U.S. from $7.98
Save up to 49% compared to Canada Post
Ship a 1lb box from Toronto to Tampa for as low as $10.80
Ship from Toronto to NYC in 3 days
It's our job to clear any obstacles that get in the way of your business's success, every time you ship. It's why you'll continue to receive free pick-ups from your door, saving you money and time from driving to the post office and waiting in line while the teller strikes up a conversation. Plus, you'll get free end-to-end tracking on packages going to the United States, giving you one less thing to worry about.
Get your packages delivered within 10 days or less to the United States. Whether you're shipping from Toronto to Tallahassee, Calgary to Chicago, or Vancouver to Victorville, Sendle sets your business up for success while saving you valuable time, money, and sanity.
Like always, every package sent through us is 100% carbon neutral, and never at an additional cost to you or your customers. We like to go the extra mile around here.
A video on Sendle launching Canada shipping to the United States.
Cheers to shipping that finally makes sense! Head to your Sendle Dashboard to learn more about shipping to the United States.