January 4, 2021
2021 US pricing: New year, new rates
by Sendle Team
Sendle is committed to bringing the best rates coupled with the best shipping for our small businesses. With a new year comes new rates. And this year is no different.
In order to keep providing the best possible service for you and to keep up with the costs of running a business, we're updating our pricing.
So, on February 1st, we'll be adjusting our rates to reflect the annual rate increases we see on our end.
The great news is Sendle will continue to have the best rates out there for small businesses with rates as low as $3.45.
And, you can continue to count on us to be simple, reliable, and affordable. That means low flat rates, zero surcharges or hidden fees (not even in peak!), and no subscriptions.
Every shipment is completely carbon neutral and our customer support team are here when you need them.
Looking forward
When you ship with Sendle, we've got your back. We stand behind your Sendler Rights and are committed to helping your business thrive.
Sendle's job is to keep getting better for small businesses—by making our service more integrated with the platforms you use, by creating an increasingly intuitive experience for your workflow, by getting your packages to your customers' homes swiftly.
And in 2021, we'll continue to roll out exciting integrations and improvements to make your shipping process ever more seamless and simple.
Without further ado, your 2021 pricing
Starting on February 1st, our rates will go up by 4.9% on average.
Here are some of the highlights: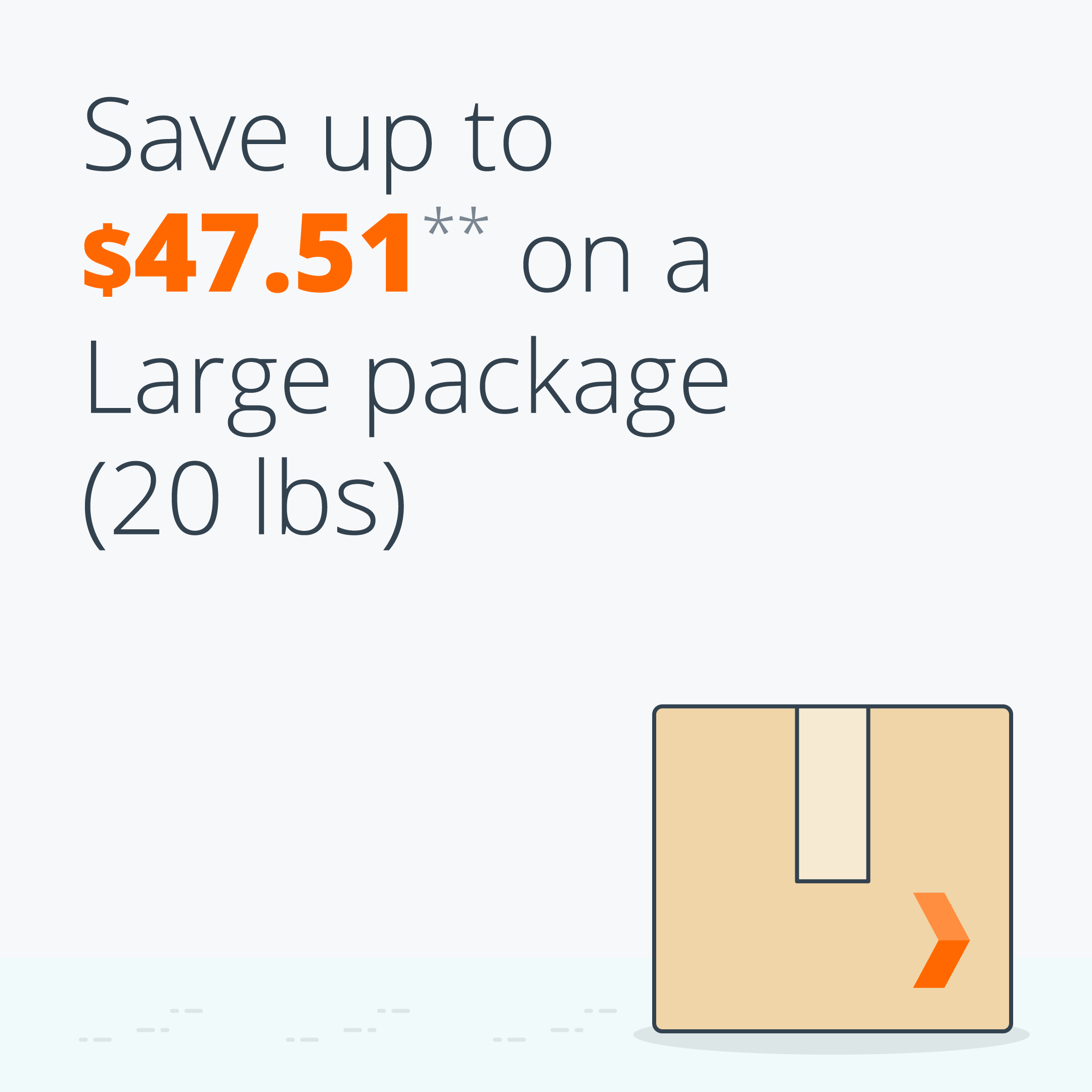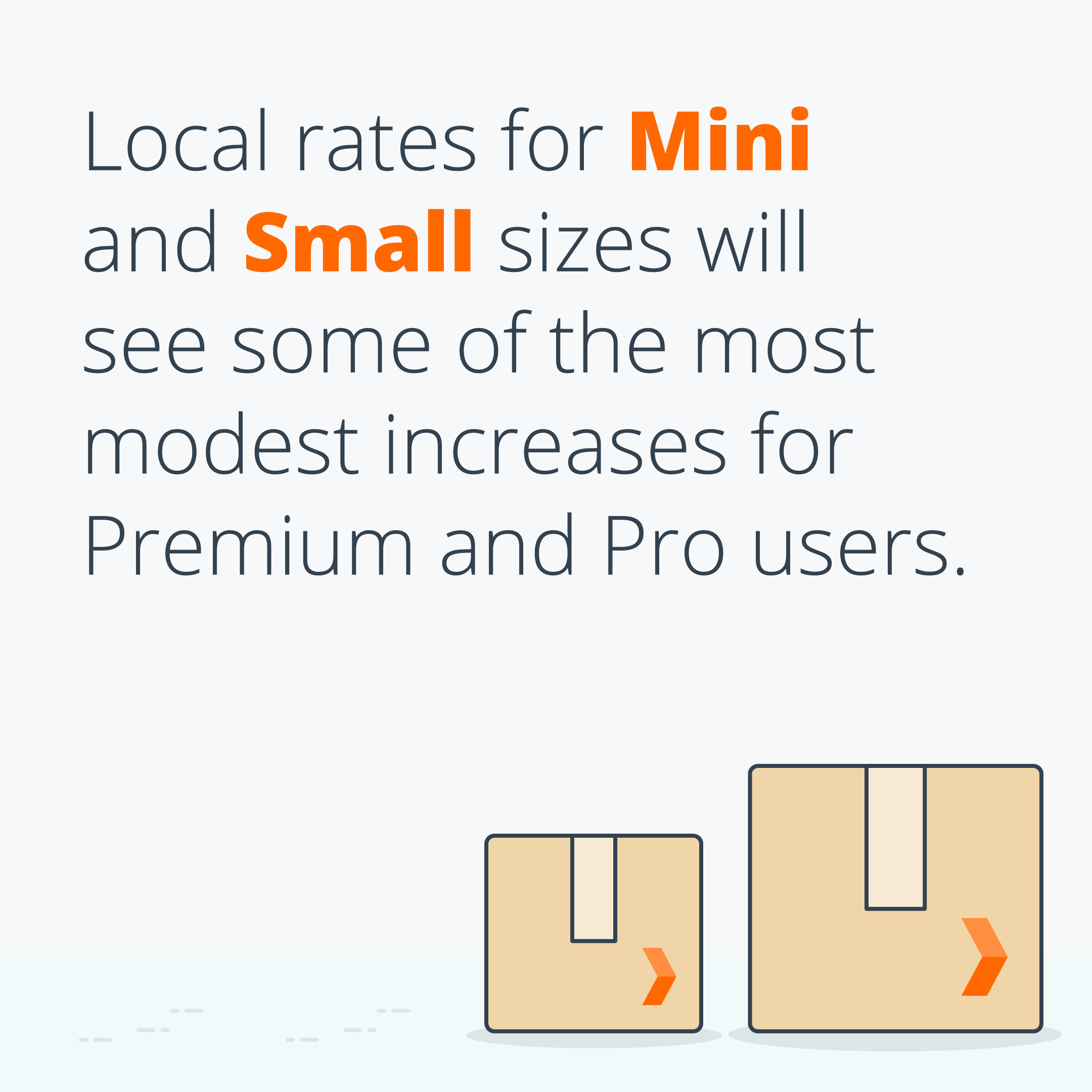 Small business shippers can send for as little as $3.45
Save as much as 88%*** compared with the other carriers
Save up to $47.51** on a Large package (20 lbs)
Local rates for Mini and Small sizes will see some of the most modest increases for Premium and Pro users
And, here are your new 2021 rates: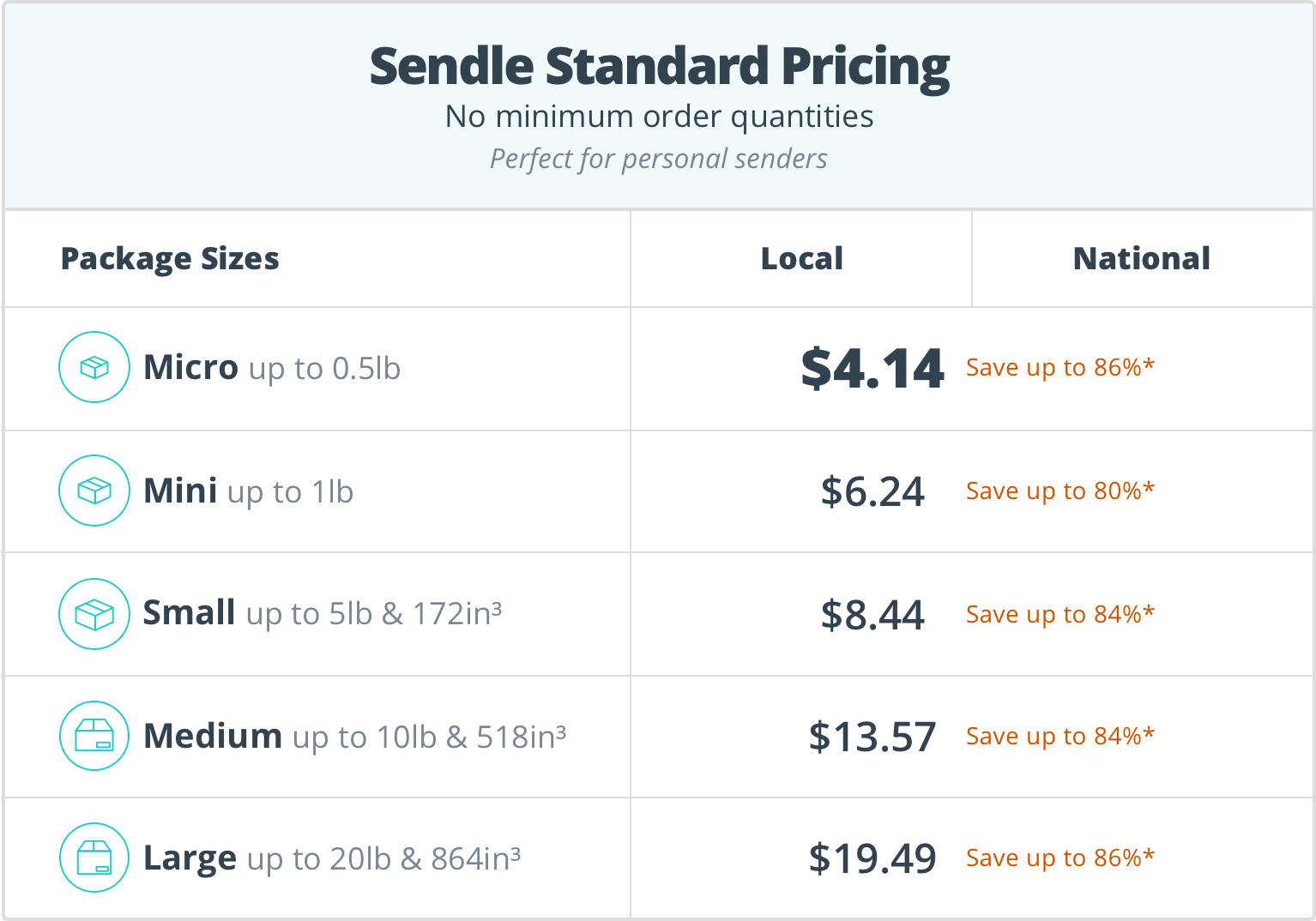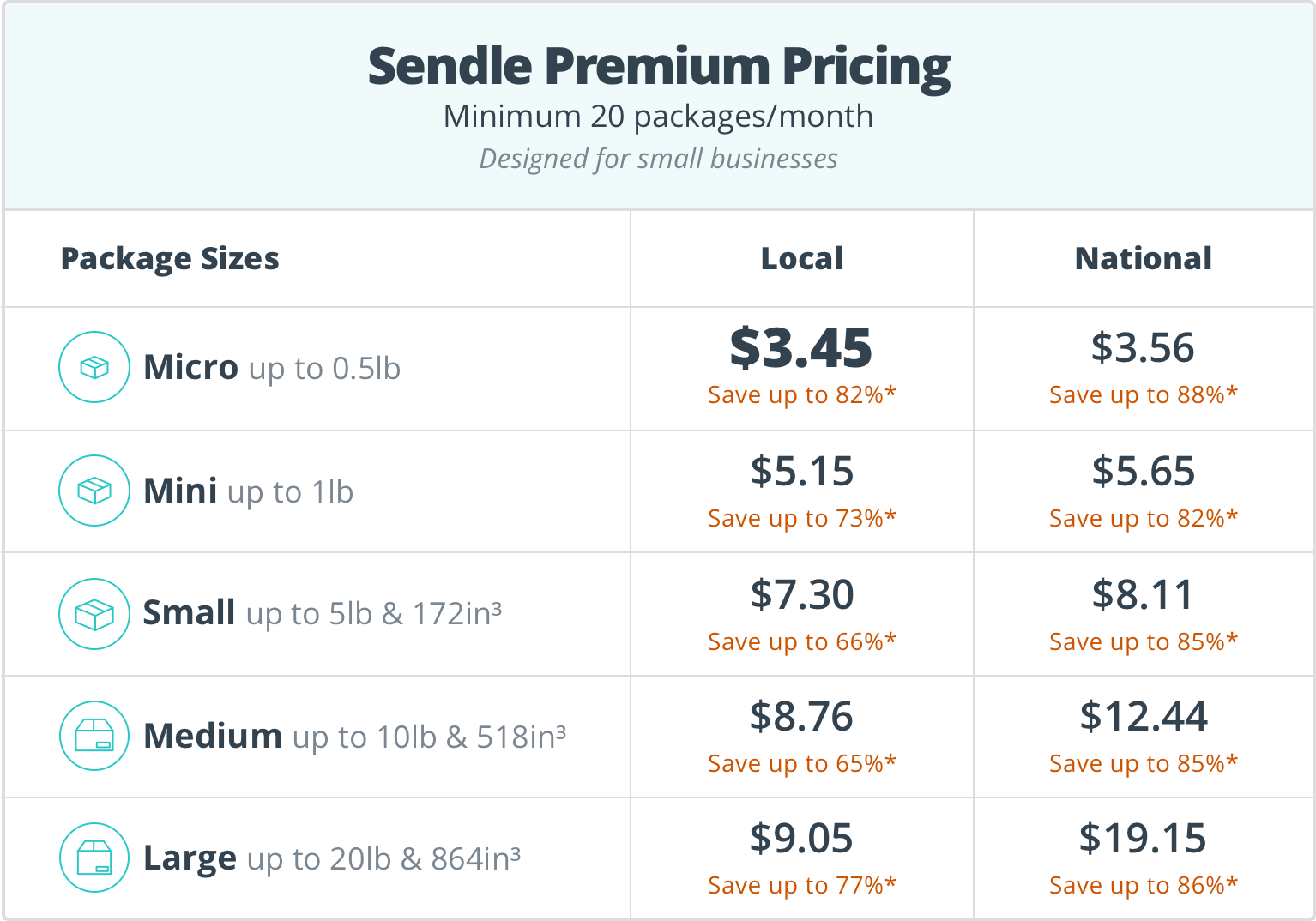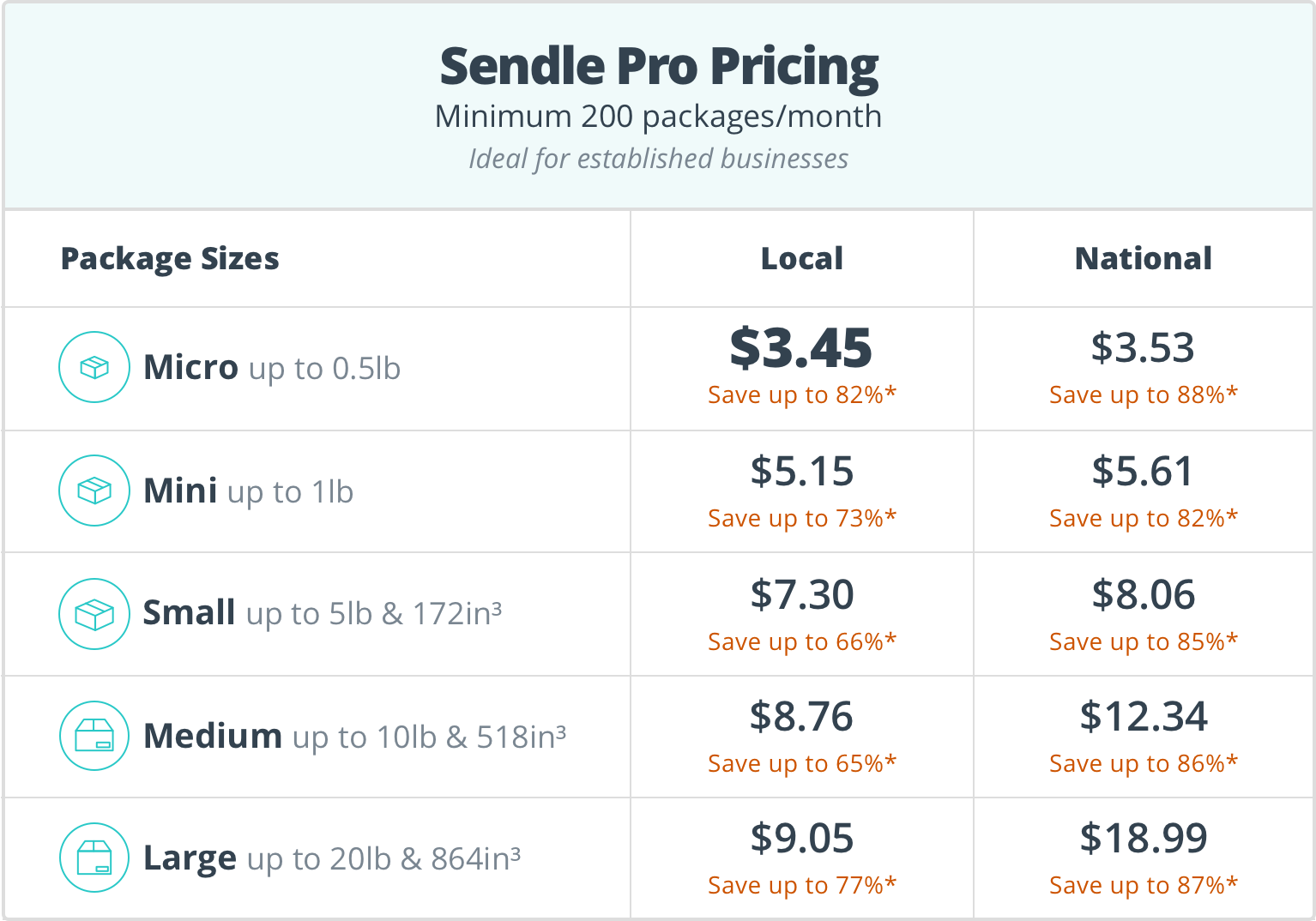 Happy Sendling!
*** UPS Retail 2nd Day 208 rate as compared to the Sendle Premium and Pro National rate, as at 27 Dec 2020.
** USPS Retail Ground Zone 8 2021 rates vs Sendle National or Flat Rates as at 24 Jan 2021.
* Savings based on Sendle 2021 price comparisons to USPS Retail Ground rates as of January 24, 2021, FedEx OneRate 2Day rates as of January 4, 2021, and UPS Retail 2nd Day Air rates as of December 27, 2020.