November 16, 2020
AU Sendlers: Overseas sending just got a lot cheaper this Christmas
by Sendle Team
In the strange year that 2020 has been, Christmas is more about gifts than gatherings. So, sending presents to family and friends overseas is going to be that extra bit special this year. And we want to help!
We know small businesses in Australia are having to deal with global supply chain issues, delivery delays due to reduced flights, and international surcharges. You don't need that heading into the holiday peak.
So we're reducing our international rates around the globe this Christmas.
Because, you really deserve some festive cheer this year!
Delightful discounts for top destinations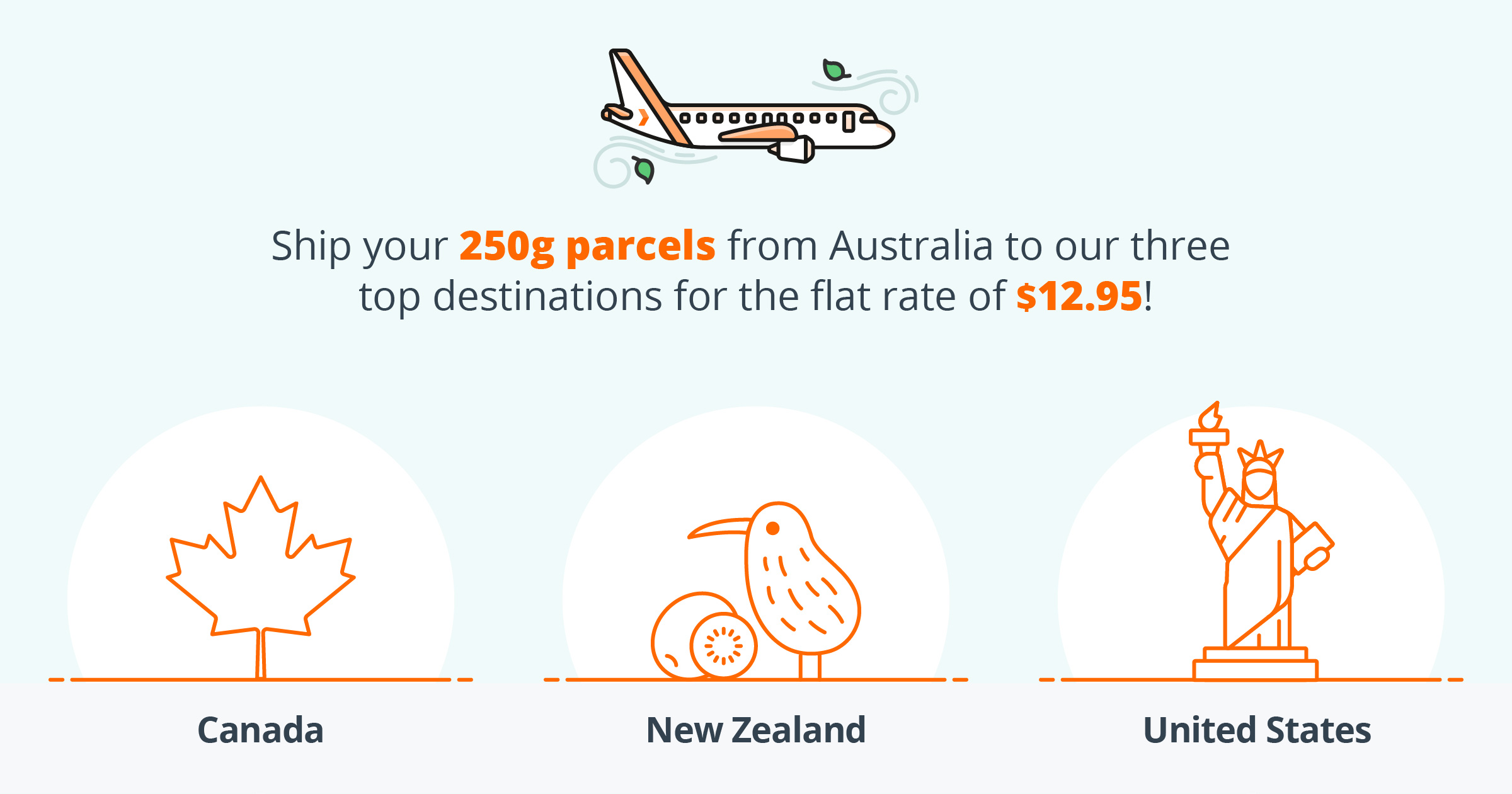 If you're sending parcels to Canada, New Zealand, and the United States you'll be pleased to know we've removed the surcharges on your 250g parcels for the festive season.
Whether you've got a packet of double coated Tim Tams to send to Wellington or 100% Aussie-made merino gloves to send to Washington, DC, you can count on us.
Ship your 250g parcels from Australia to our three top destinations for the flat rate of $12.95!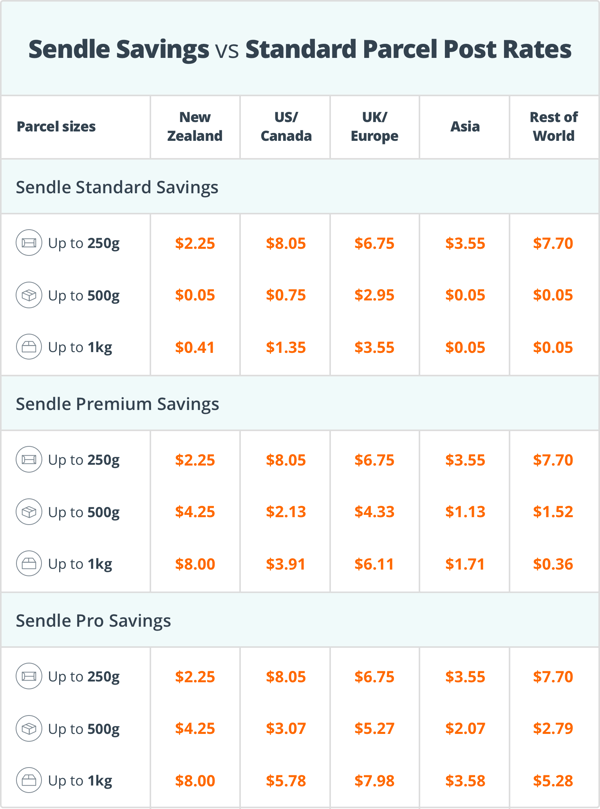 That's a more than $8 saving on a parcel to Canada and the US (Zone 2) and a $2.25 saving on a parcel to New Zealand (Zone 1) compared with Australia Post's international rates.
Shipping pleasant presents around the globe
'Tis the season to be giving, so we've also taken $1 or more off every parcel 2kg and under sent anywhere!
Our small business customers need more money in their pockets, and we think those who can't get back home for Christmas deserve a little festive cheer too.
Our dollar discount further levels the playing field for small businesses that are trying to grow their overseas customers who love Australian products.
The new international rates are available from 16th November 2020 to 5th January 2021.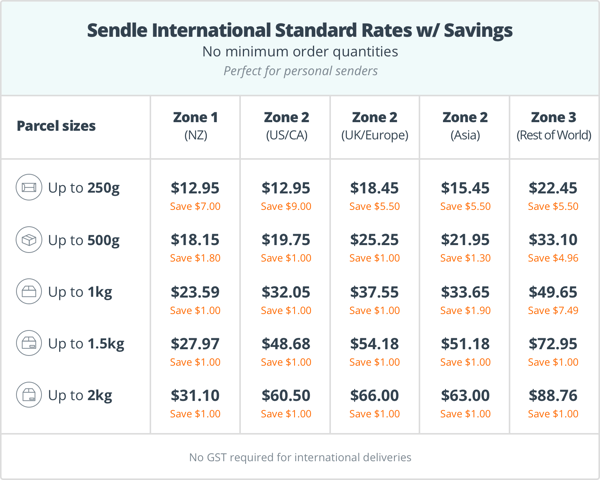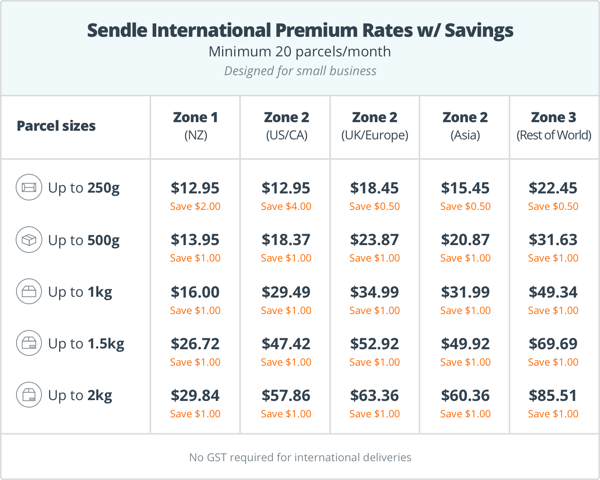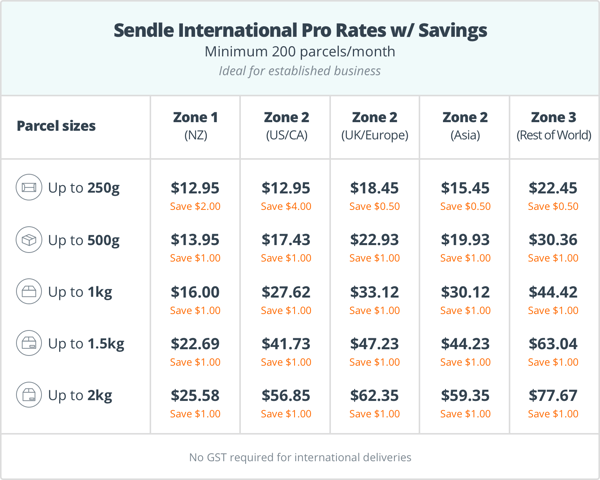 Note: Due to COVID, there is a 2kg maximum weight restriction for Zones 2 and 3.
Get ready early this festive season
International delivery has been a bit tricky this year due to the cancellation of many international flights and country-specific restrictions, so we suggest you get prepared early.
Sending parcels as early as possible means they'll have the best chance of arriving before Christmas Day.
With November the new December, consumers are doing Christmas shopping now so make sure you announce your international shipping cut-off dates loud and clear on your website, social channels, and via email.
As you'll see here, we've been extra cautious with our Sendle cutoff dates: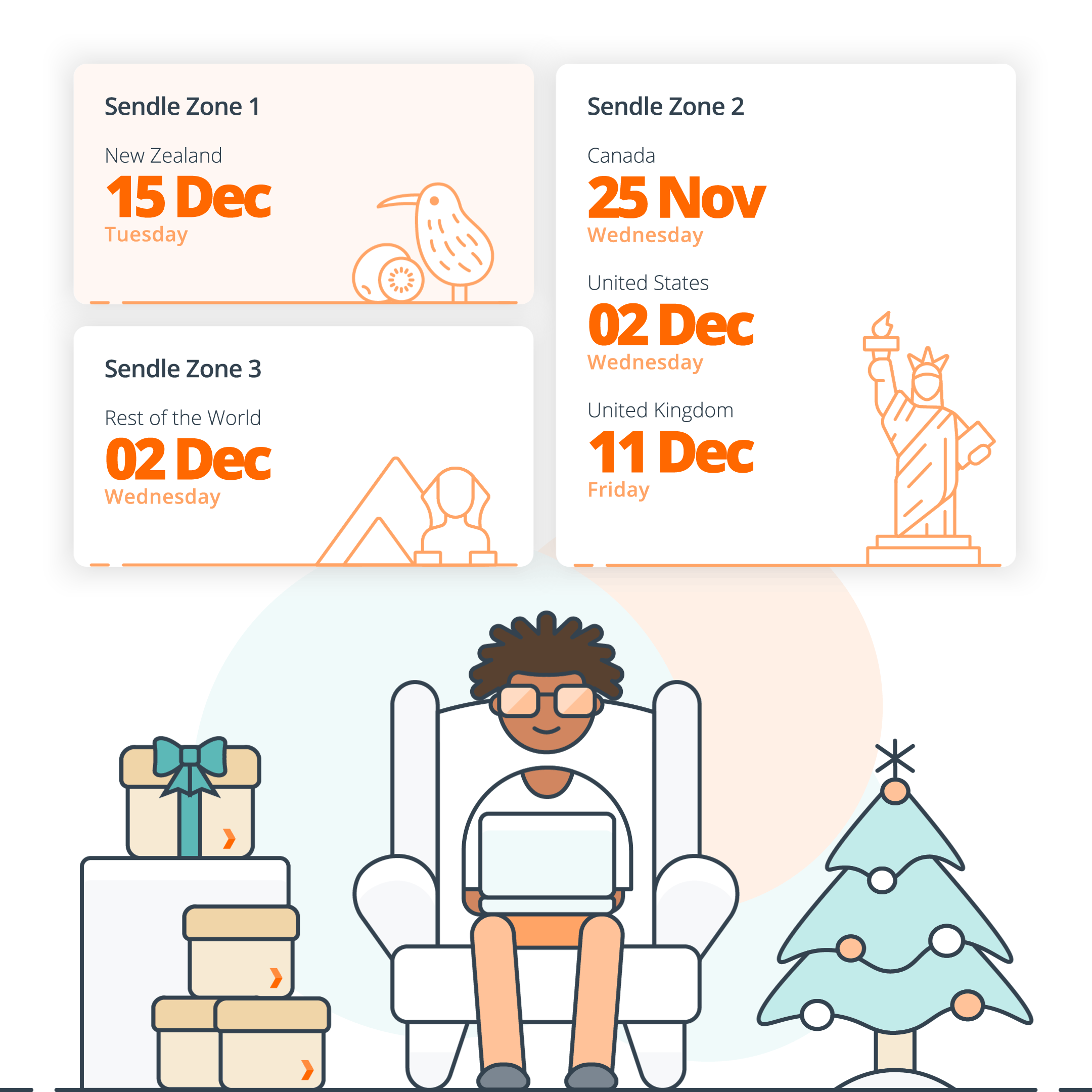 Zone 1 - New Zealand: Tuesday 15 December 2020
Zone 2 - Canada: Wednesday 25 November 2020
Zone 2 - United States: Wednesday 2 December 2020
Zone 2 - United Kingdom: Friday 11 December 2020
Zone 3 - Rest of World

: Wednesday 2 December 2020
Due to COVID-related flight and travel restrictions, we, unfortunately, cannot send to some countries.
With Sendle you can earn 10 Velocity Frequent Flyer Points on every parcel sent internationally.
Happy sending this Christmas
We know it has been a challenging year, but that doesn't mean this festive season should be any less special or any more expensive.
Getting your great products to their rightful place under the Christmas tree should be low stress and low cost.
We'll be working as hard as ever to get your parcels delivered from your door to the world. We hope our discounted rates bring you some Christmas joy!