January 21, 2019
Prints with a purpose
by Eva Ross
Collections brimming over with images of luminous prawns, zig zagging sherbet lines, eye teasing triangles... Socially responsible label, YEVU, strikes out with bold patterns for a bold purpose.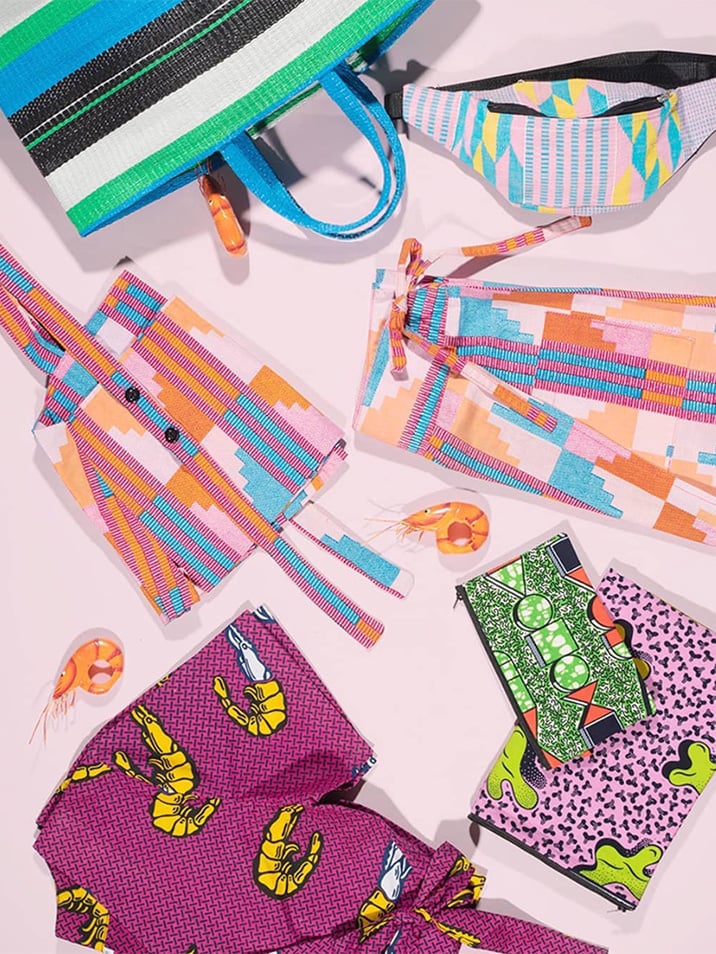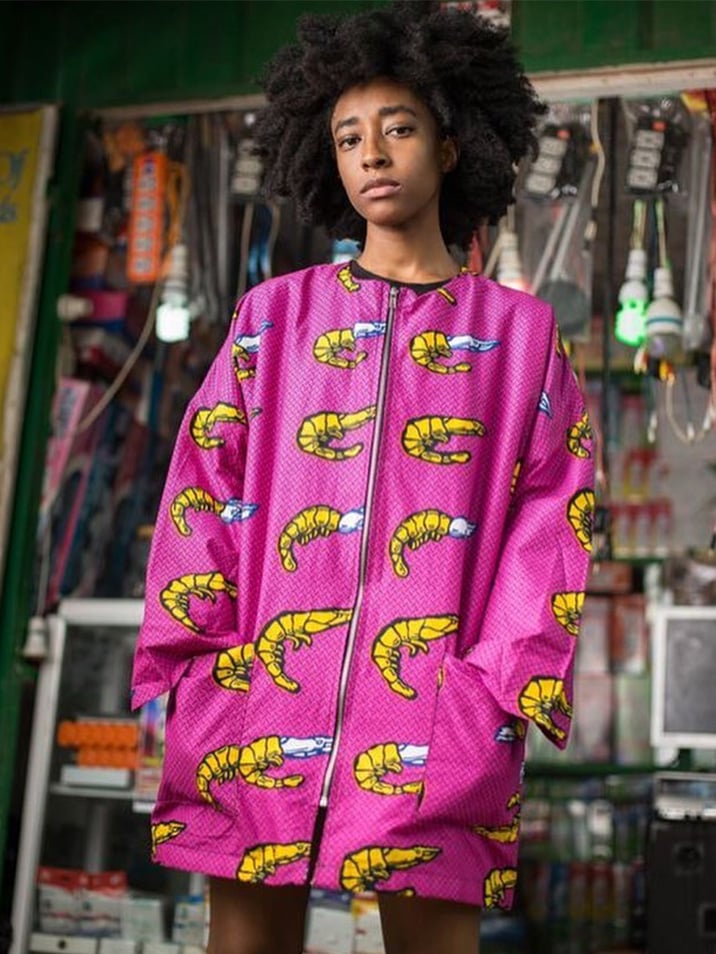 But founder, Anna Robertson, didn't study fashion, or even grow up dreaming of a career on the catwalk. YEVU was built with a purpose — Connect international economies and help empower a community of talented tailors and seamstresses.
When Anna started working in international development, she was chasing a sense of adventure, a serious travel bug, and a desire to engage in purpose led work. But, while setting out to learn more about international aid models, she started to see that there were some limitations. Traditional NGOs were resource poor and lacked the ability to be more innovative with programming, limiting the depth of impact.
Then, while working in Ghana as an Australian youth ambassador, Anna fell head over heels for the vivid patterns used in West African wax prints. The fabrics seemed to summarise the problem — here was a high quality African product that would sell well, but the women making the prints had little to no access to customers outside their own communities.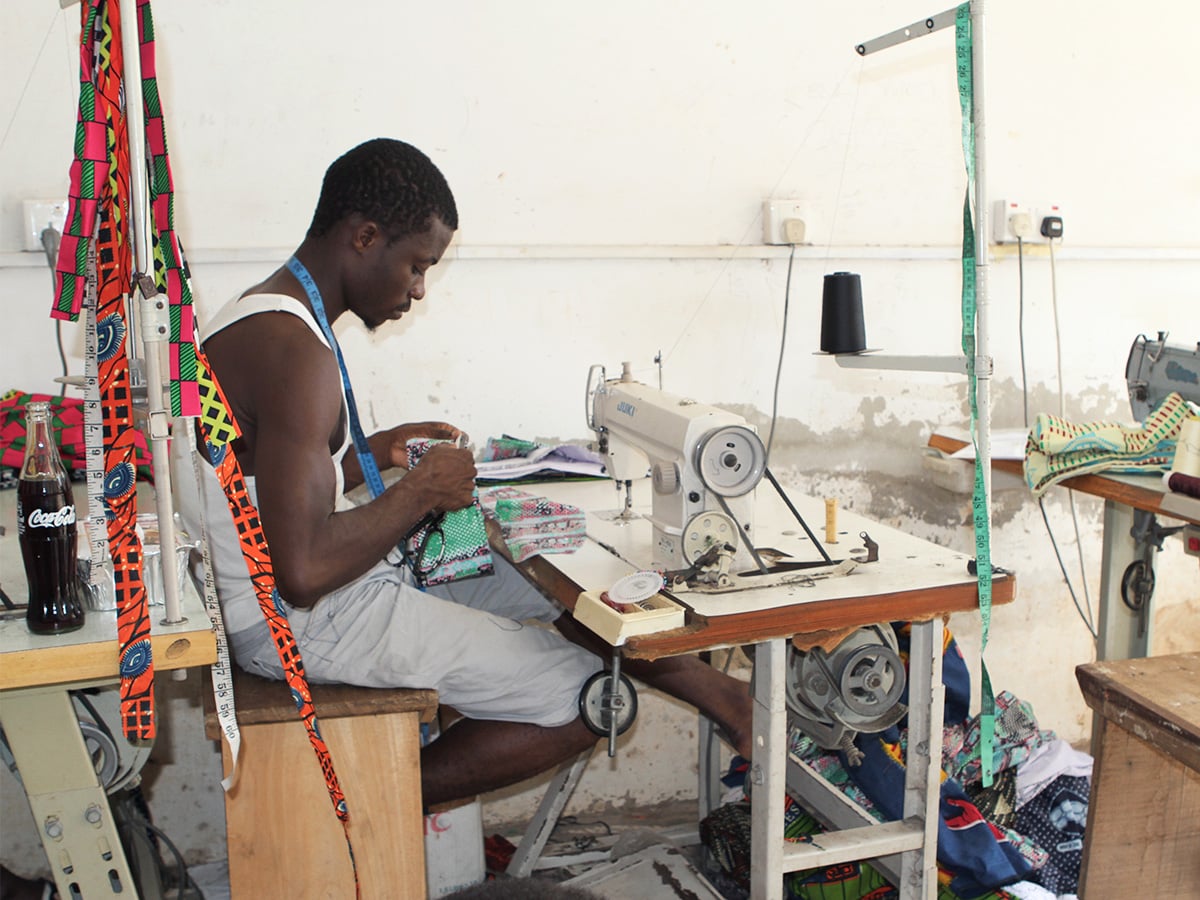 That's when YEVU was born. Anna saw an opportunity to create jobs, new income streams, and connect skilled artisans with an international market, through a socially responsible clothing label. Empowering through employment and not charity.
She recruited the first group of YEVU micro producers, designing and creating a small collection that she launched to a responsive customer base in Australia, and opened YEVU's first pop up later that same year.
Since then, YEVU has created ten ranges and employed over 30 makers full time. From day one, YEVU was built to be socially responsible with fair wages, sustainable jobs and workforce development & training at the core of what it does.
The label provides wage security, technical development, and opportunities for women who are underemployed or financially vulnerable. But Anna stresses you shouldn't see it as 'charity'. She is creating a connection between skilled workers and an international market.
The ripple effect of investing in the team goes far beyond just the women working at YEVU. It reaches their families and communities too, with the income invested in schooling, healthcare, in supporting other female run small businesses.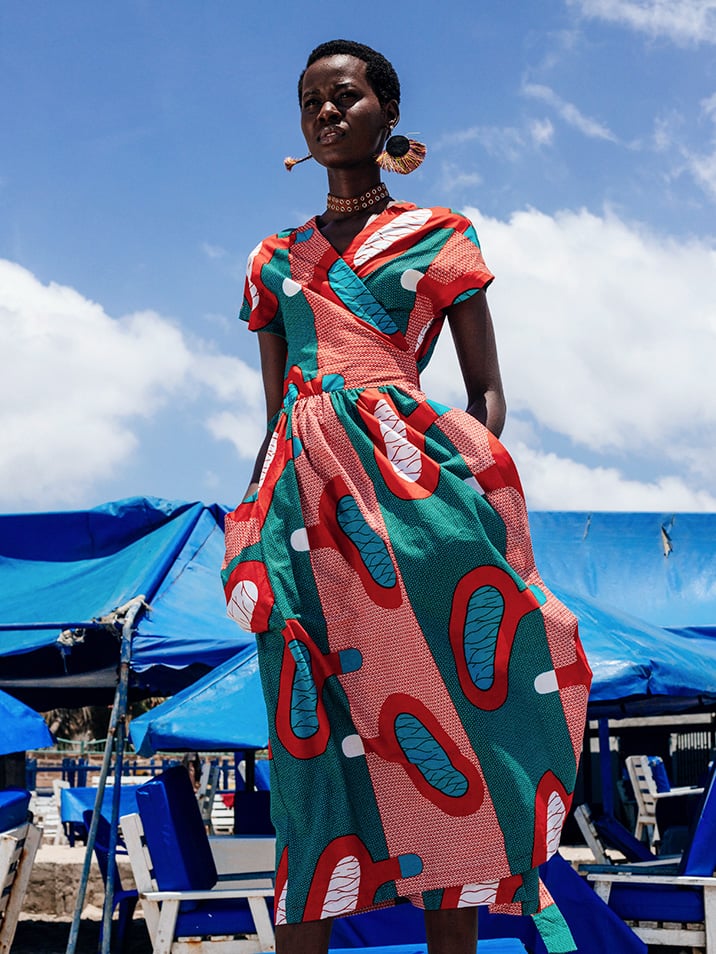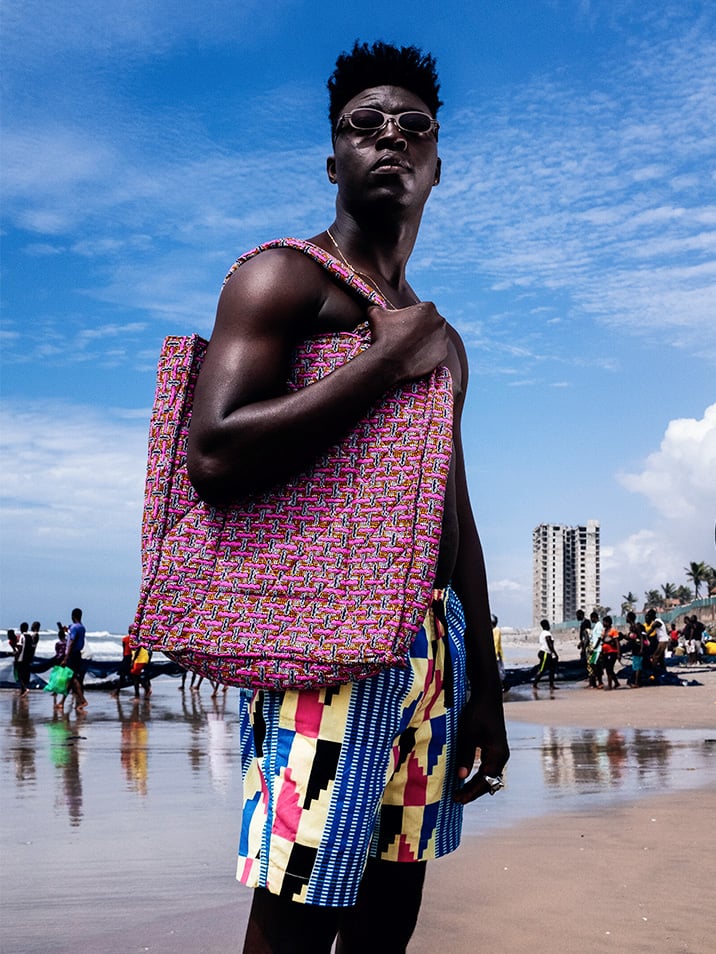 One of the primary reasons I chose Sendle was because it was carbon neutral

I also really respected that it was a registered B-corp. You have to meet very high standards to achieve that and show your business can have a transformative, positive, impact on society. That's who we are and I wanted to partner with brands that felt the same

And, of course, affordable domestic and international shipping rates are helpful for a social enterprise or any small business.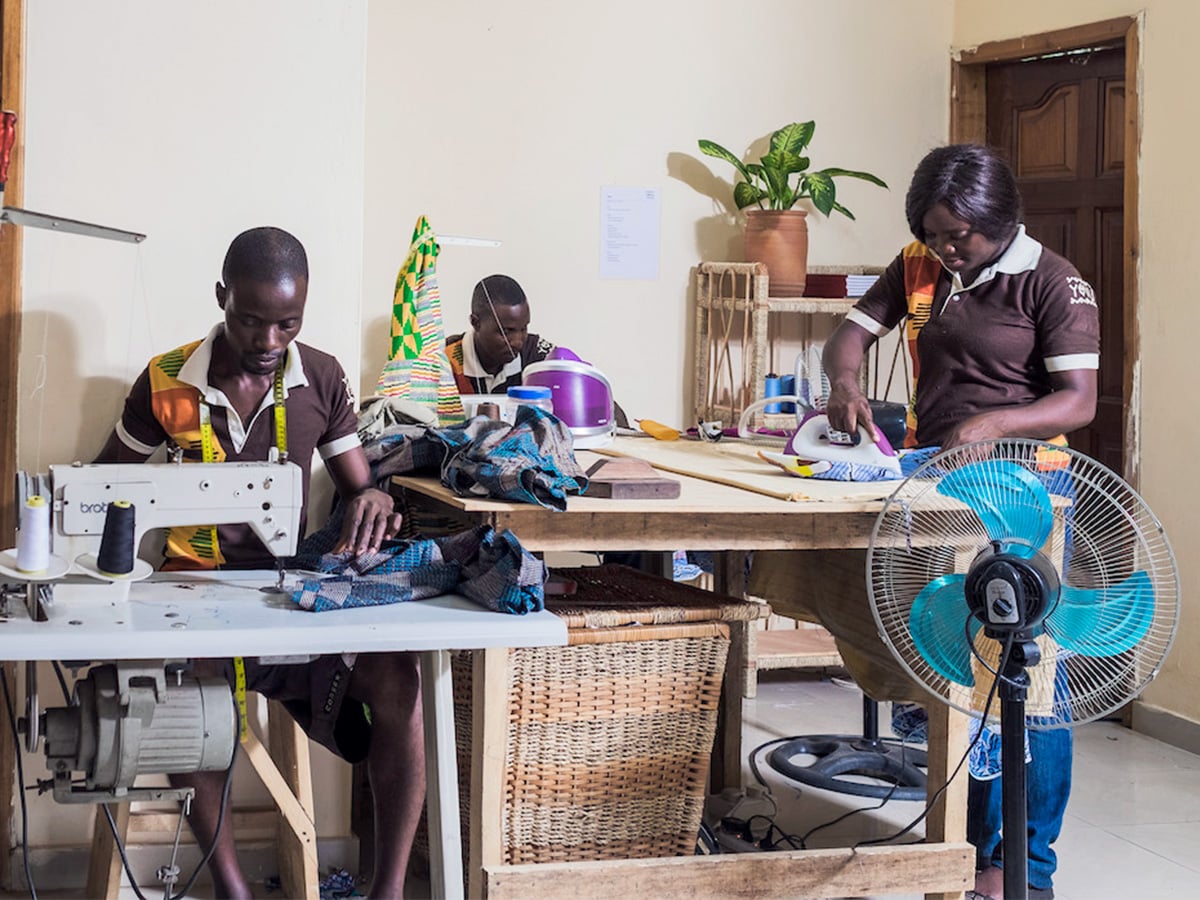 YEVU has gone from strength to strength, with pop-up stints in London, as well as permanent operations out of Australia and Africa. The creative direction of the brand takes inspiration from the cultural melting pot of Ghana, Sydney, Melbourne, and more, resulting in intriguing, creative designs.
Anna has just launched YEVU's Summer 2018/19 collection.
Summer in Sydney is always such a fantastic time, moods lift, everyone starts showing a little more skin and there's just a great vibe around the city. We've got some really amazing prints in the new collection and I can't wait to see them worn.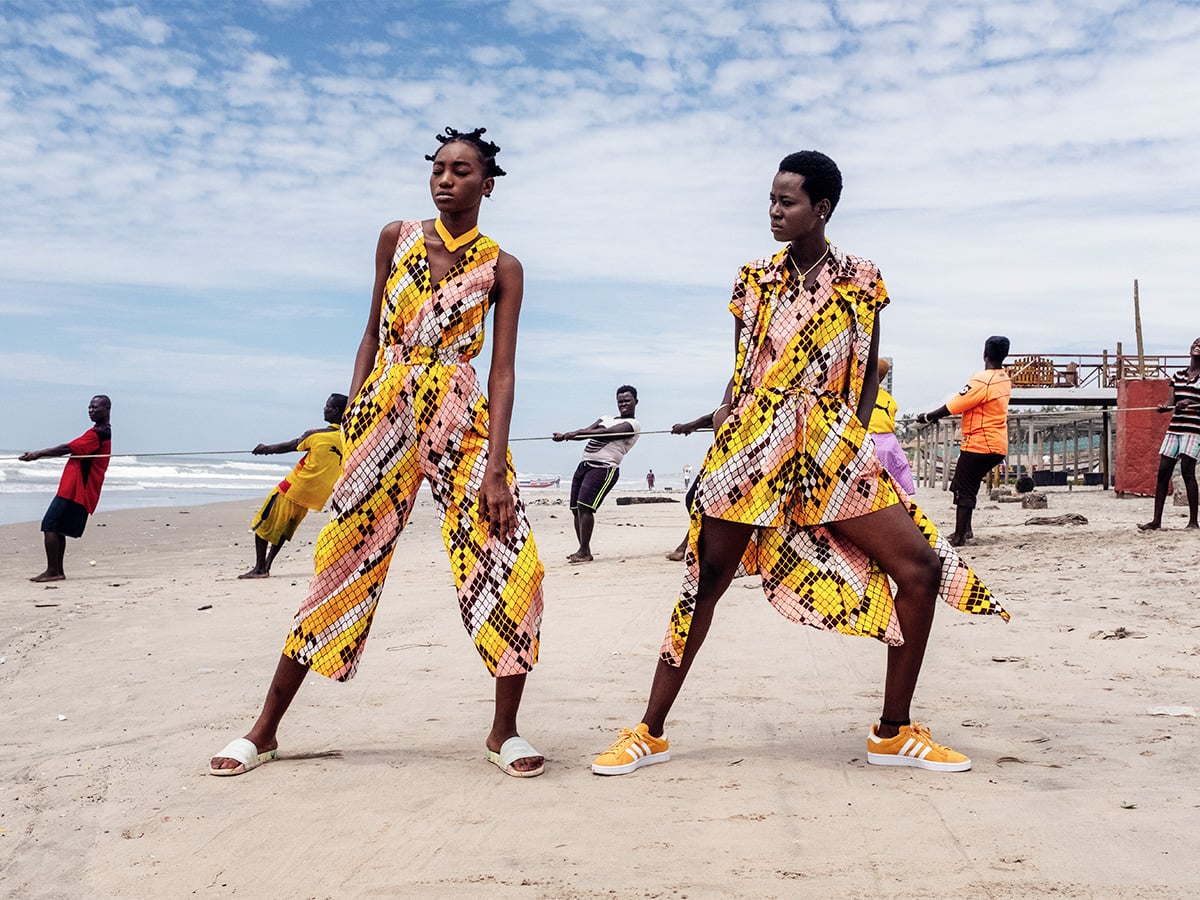 Purpose is powerful, but it needs to sell:
Business can be an important driver of change but, before you kick of a business with a cause, ask yourself if there's a market need for your product. YEVU's success has been hinged on finding the balance between its mission to economically empower communities and offering a high, quality, in demand product.
Images courtesy @yevu