November 29, 2021
Ticker eComm with Sendle
by Hannah Belcher
Ticker eComm with Sendle is a weekly TV segment on Ticker where we dive into the latest eCommerce news, trends and insights, and answer the questions small businesses need to know to help them thrive online during peak season.
Tune in every Thursday 9:45am (AEST) and 4:45pm (PST) from 9 September to 25 November 2021 at www.tickernews.co
About Ticker
Ticker is an international streaming news and current affairs network broadcast from the Ticker studios in Melbourne (Australia) and Singapore. It offers a fresh perspective and authentic voice on breaking news, business and tech.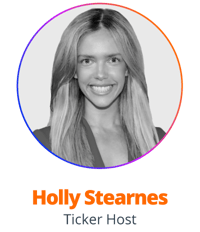 TV Host
Holly Stearnes is a host on Ticker and covers national and international news. She is passionate about sharing stories from small businesses and tech start-ups around the world.
WEEK 12
This week on Ticker eComm:
Capturing the Gen Z & Millennial Shoppers this Christmas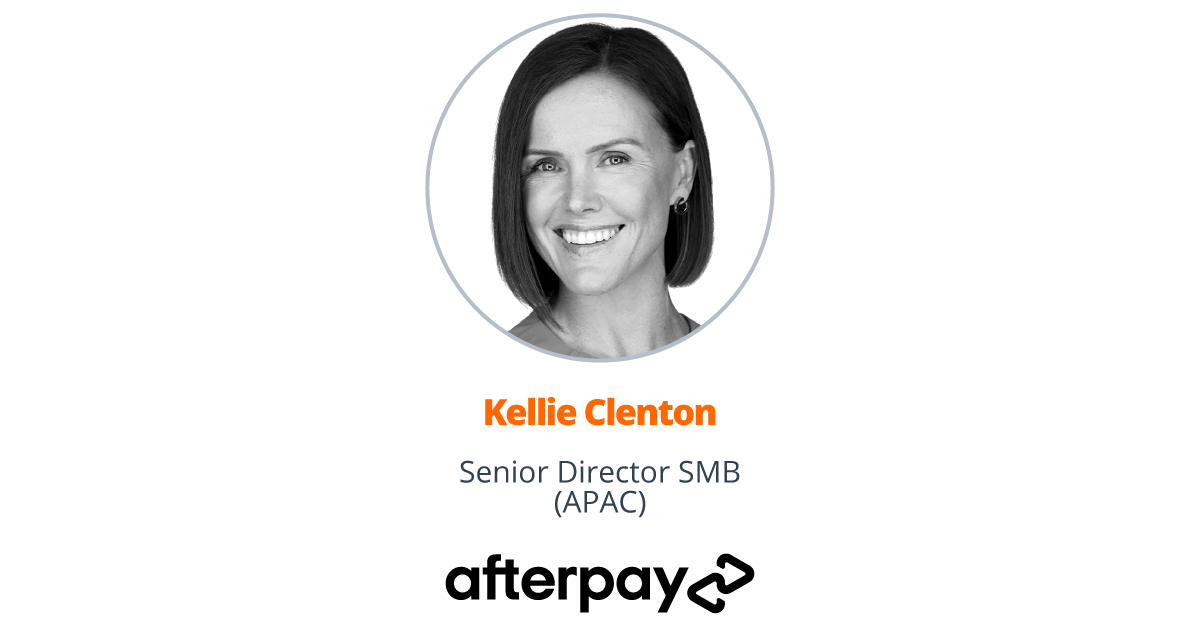 If you're selling online, then you want to be courting the younger demographic. Afterpay's Next Gen Index shows Buy Now Pay Later spending is trending up across all generations but Millennials and Gen Z's are leading the charge. Since the beginning of COVID, B-N-P-L spend for both age groups has increased by 75% and 119% respectively in Australia.
Kellie Clenton says small businesses need to stay one step ahead of the customer journey if they want to attract and retain younger shoppers.
"Take some time to understand how customers find your business and how they engage with you, and get behind channels that help you meet customers where they are, for example in social media especially as we speak about younger shoppers."
And with November starting to overshadow December as the preferred shopping month on the retail calendar, Kellie says getting organised early is key.
"Making sure that you've planned out your promotional strategies especially around these big sale events such as Black Friday and Boxing Day. Remind customers of Christmas delivery cut-offs, make sure you've set realistic delivery expectations. And I think this is true for both retailers and consumers, remember to be kind to your delivery driver in what is due to be a hectic time."
WEEK 11
This week on Ticker eComm:
Black Friday to Cyber Monday: The Pre-Christmas Shopping Rush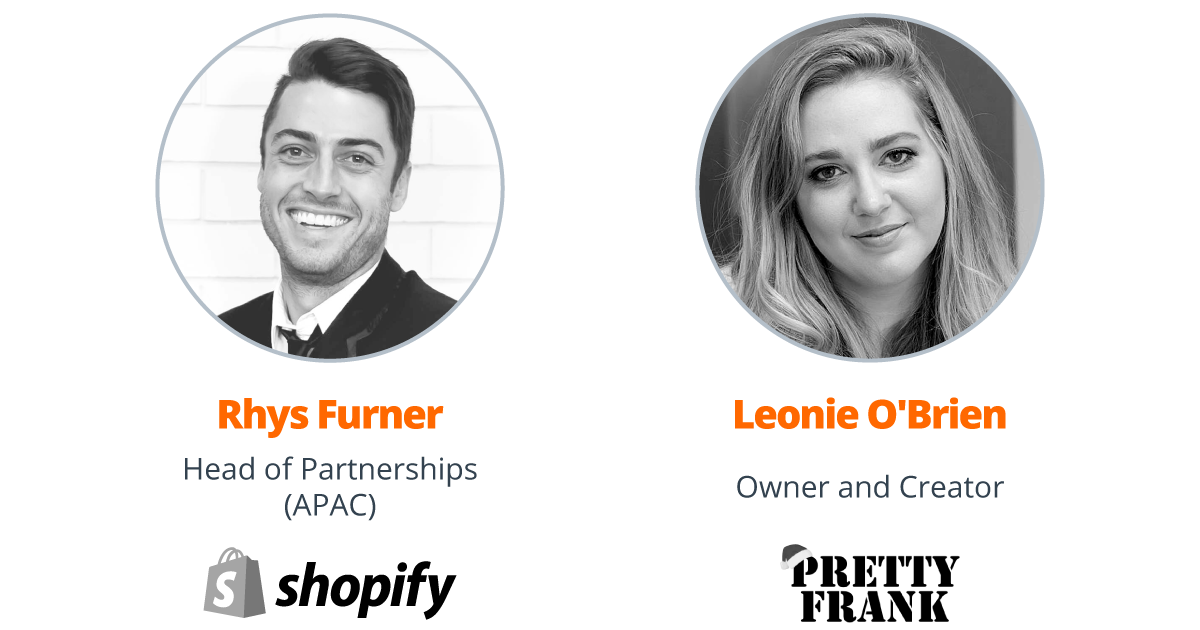 With the major shopping days of Black Friday through to Cyber Monday now firmly etched on the Australian retail calendar, a new trend is emerging. Shopify research shows almost double the amount of shoppers are picking up their BFCM bargains online instead of in-store.
Rhys Furner says in the new online retail paradigm, having the right 'tech stack' is critical to making a sale during the peak retail periods, and beyond.
"Aussies are actually shopping anytime, anywhere and on any device or platform, and so that technology stack that you're leveraging to keep ahead of your customers expectations is really key."
Leonie O'Brien says every small business merchant needs to run their own race when it comes to BFCM and Christmas discounting, and have a custom offering.
"There are offers coming from everywhere, but being strategic about the offers that you plan on having and what suits your brand, so not every Click Frenzy, Black Friday, Cyber Monday, they're not all going to suit your brand, so think in advance about what's going to suit your brand."
WEEK 10
This week on Ticker eComm:
eCommerce Retail in a Post-COVID World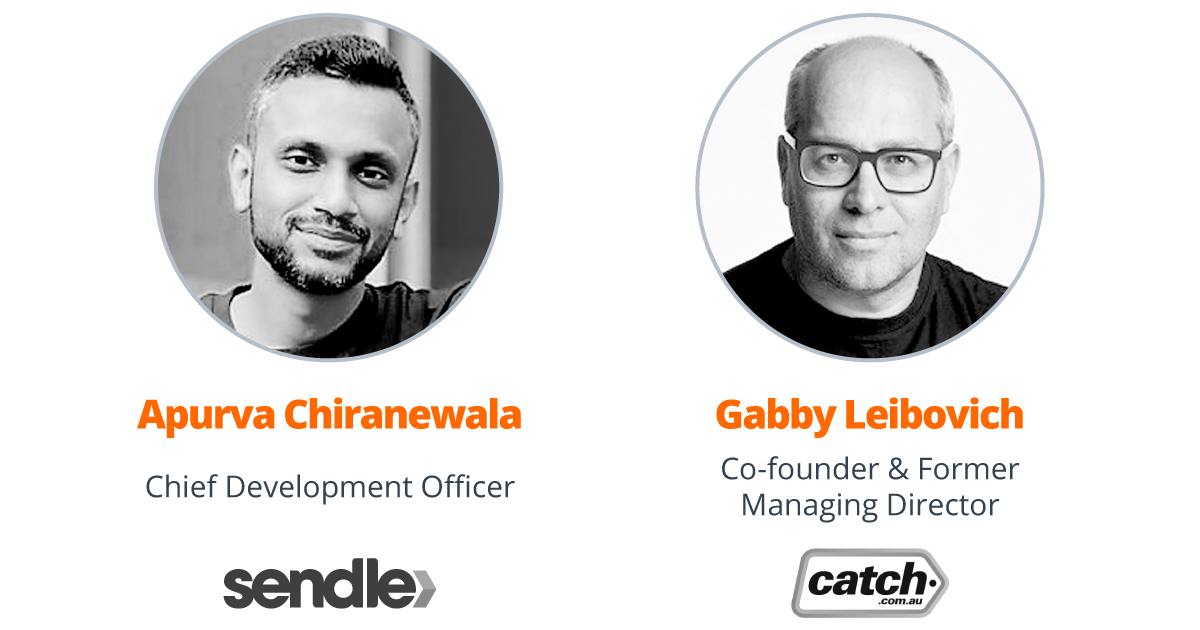 Australian eCommerce is predicted to reach $47 billion by 2025, and a significant factor in this phenomenal growth is the proliferation of online marketplaces. Sellers need to understand how marketplaces are impacting the retail landscape, and what comes next in this dynamic space.
Gabby Lebovich says there are currently 25 marketplaces in Australia which presents a huge opportunity for small businesses to sell their products across multiple platforms.
"Marketplaces are great at aggravating customers and consumers love to shop with them because they offer so much more. So, make sure you sell on as many marketplaces as you can and just do the standard basic stuff - make sure that you sell at the same price on all marketplaces because if you don't you will upset your consumers, and ship it as soon as you can."
Apurva Chiranewala says small businesses should sell on marketplaces that offer fast and efficient shipping because consumers have come to expect it.
"Shipping has always been a key component of scaling marketplaces. It has emerged as the biggest differentiator for some of the most successful marketplaces versus the regular ones. Moving forward as more and more buyers switch from brick and mortar to online, expectations are going to be heightened - they would expect their products to come to their doorstep relatively quickly."
WEEK 9
This week on Ticker eComm:
How to Start Your Journey to Net Zero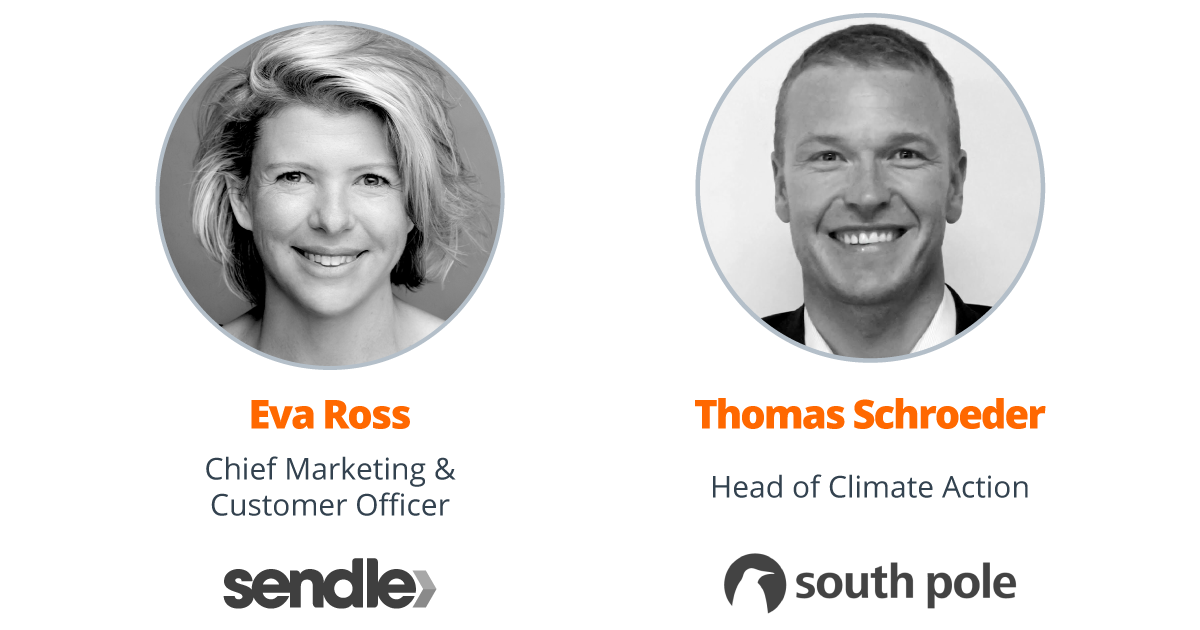 With the climate crisis high on the agenda for governments and businesses around the world, now is the time for anyone involved in eCommerce to kick start their journey to net zero.
Thomas Schroeder says small businesses can start by measuring their carbon footprint, which is a relatively inexpensive process if you use a carbon offsetting provider or an online carbon calculator.
"You are measuring your own emissions profile across the three scopes of the greenhouse gas protocols, so basically your own emissions related to your vehicle fleet for example or what goes up the smokestack. Scope two emissions - anything related to your electricity consumption, and scope three emissions - those are the emissions upstream and downstream your value chain. And by purchasing the equivalent amount of carbon offsets to your carbon footprint you are balancing your footprint, you're going carbon neutral."
Eva Ross says the rise of conscious consumerism is putting the spotlight on businesses of all sizes to reveal how they are lowering their carbon footprint.
"Not only are more and more businesses aware, but their customers are demanding transparency on what they're doing about the environment and the providers that they are working for. So we help SMBs really get started on their carbon neutral journey by providing them with a 100% carbon neutral delivery service so that they've got the confidence that everything they're sending with us has been taken care of from a carbon offsetting point of view."
WEEK 8
This week on Ticker eComm:
Tackling the eCommerce Packaging Crisis from the Ground Up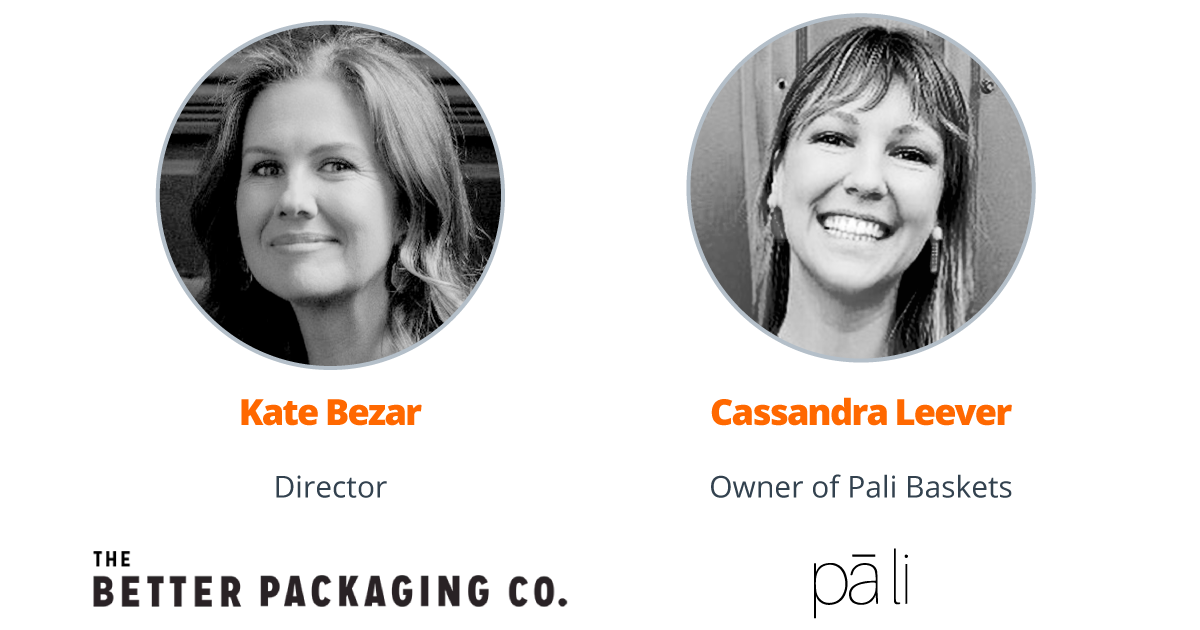 As online shopping grows in popularity, so does the mountain of packaging waste it generates from shipping. Australians are throwing away around 1.9 million tonnes of packaging each year. So what can we all do to drastically reduce it?

Kate Bezar says businesses of all sizes in the eCommerce space should consider incorporating packaging made from 100% recycled ocean bound plastic waste into their packaging mix.

"We have collectors from communities in some of the post impoverished areas in South East Asia collecting plastic from beaches and waterways that's bound to end up in the ocean. We then recycle it and make it into mailers. We've started calling it negative waste packaging. This packaging actually cleans up a problem and it, in itself, is recyclable, so it has a great end of life story. It's like we're bringing all that kind of fugitive plastic back into the loop to be recycled."

Cass Leever says adopting a sustainable packaging strategy is a must for online sellers because eco-conscious consumers have come to expect it and will show more brand loyalty.

"It's really important to integrate sustainable practices into your business from the get-go because we really are in a sphere and a climate where your consumer, your customer is just not going to have a bar of it if it comes in all this plastic, so I think it's important to work those principles in early and it doesn't have to be super expensive."
WEEK 7
This week on Ticker eComm:
How To Start a Side Hustle from Your Couch!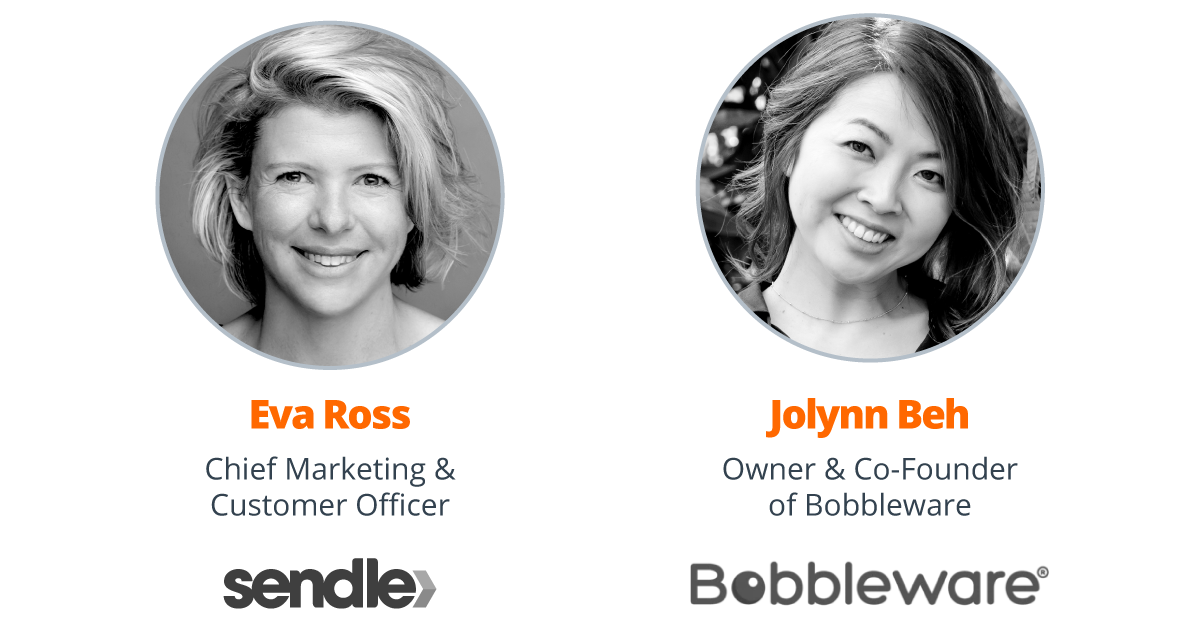 With many people working reduced hours during COVID and others with more time on their hands than usual, the pandemic has spurred entrepreneurialism and innovation. Since March 2020, a large number of Australians have turned a passion project into a side hustle.
Eva Ross says 54% of Aussie customers that started using Sendle for parcel delivery during the pandemic have started a side hustle with the help of easy to use eCommerce platforms.

"These are often people who are really entrepreneurial folks who've just realised that they can use some of the eCommerce tools that are available to them and maybe set up an entire store and start shipping just from their phone."

Jolynn Beh launched Bobbleware, an Australian start-up offering reusable bubble tea tumblers to promote drinking sustainable tea in the popular boba world. A banker by day and a mum, Jolynn says being organised is key to running a successful side hustle.

"Time management is obviously important to me given that I wear a few hats… The business has been growing quite well so I've managed to cut back the hours on my day job so that I can focus more time in growing Bobbleware and the small team, and it's something that I truly enjoy doing."
WEEK 6
This week on Ticker eComm:
The Rise of the Circular Economy and Resale Culture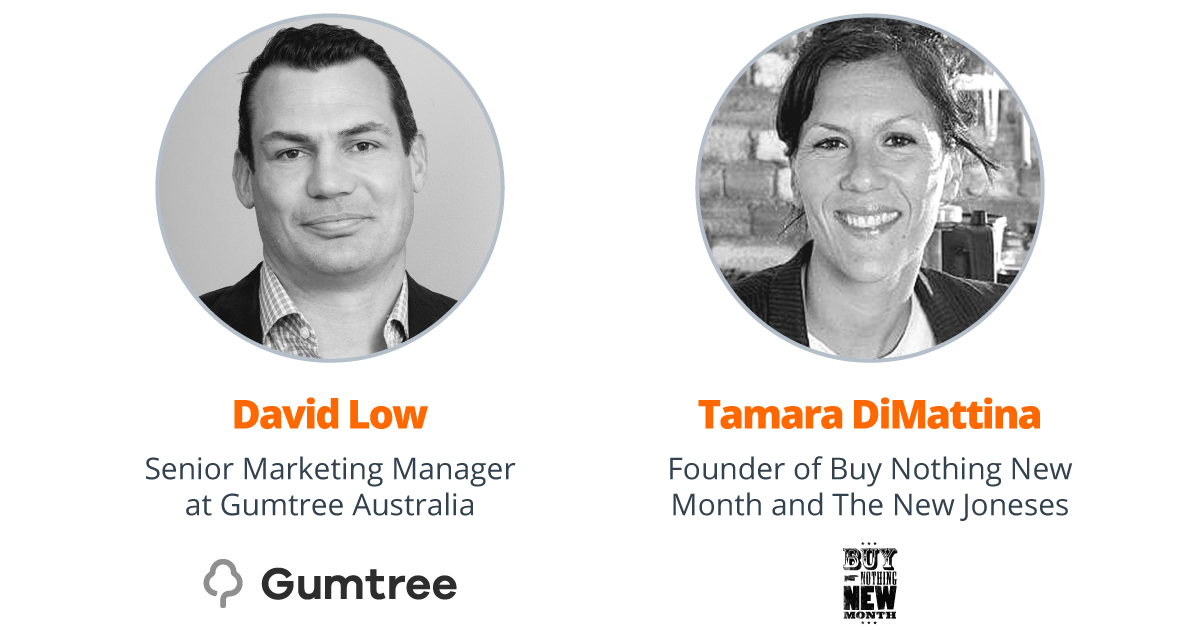 Every year more Australians are participating in the circular economy, trading pre-loved, unwanted or unused items. According to Australian online marketplace Gumtree, the value of trading in the circular economy is now estimated at over $48 billion.
David Low from Gumtree Australia says technology and eCommerce are becoming key drivers of the circular economy, getting second hand and preloved goods to consumers faster.

"You've got marketplaces like Gumtree which are the two sided connection of the buyer and seller all in one location. Then together with the technology, everyone's moving towards ThinkApp and moving to very easy ways to sell, so we're supporting that with simple photos, uploads and the ability to get listings live really quickly."

Tamara DiMattina from Buy Nothing New Month says buying second hand and preloved items used to be looked down upon but attitudes have changed dramatically, especially during COVID.

"Part of the stigma attached to second hand goods has really broken down. I choose second hand first. You can get everything you need, which is partially facilitated by companies like Gumtree, and there are now so many other ways that we can move this stuff around now in our economy."
WEEK 5
This week on Ticker eComm:
Shipping Solutions for a Stress Free Christmas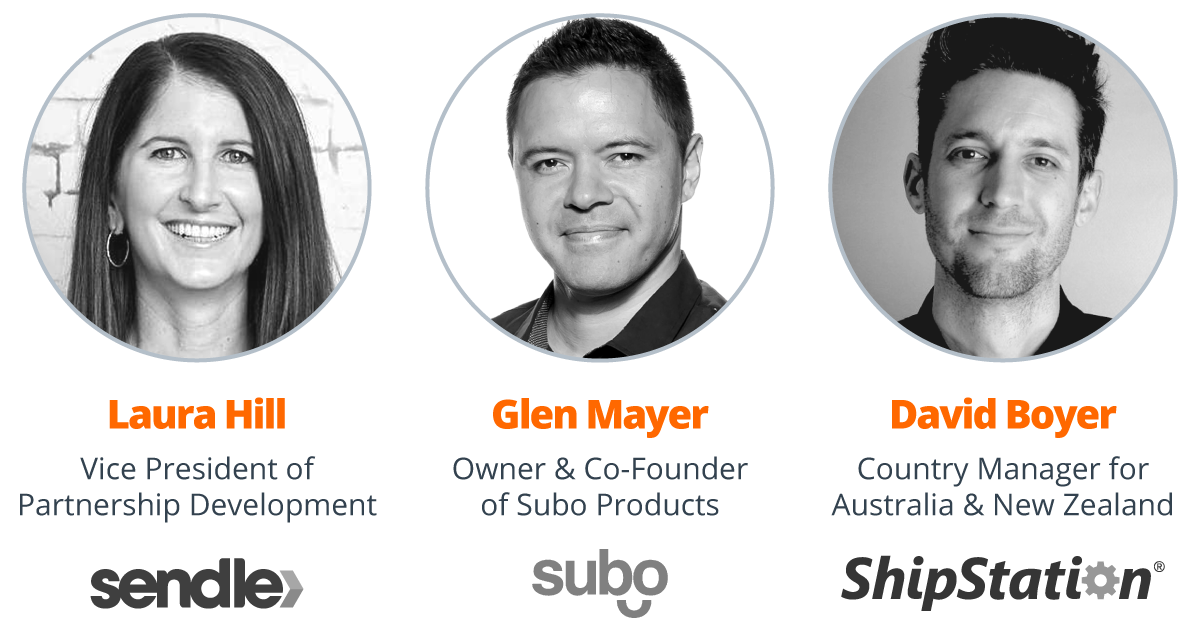 With so many people selling and shopping online nowadays shipping has become the backbone of eCommerce. If you're running an online store, shipping is one of the most important things to get right because it can make or break a sale, or cost you time and money.
David Boyer from ShipStation says having a shipping strategy is critical to running a successful online business.

"When you have the right strategy in place and you're shipping your products efficiently it means more of your customers are getting their orders on time obviously, and giving their trust and loyalty back as a result."

Laura Hill from Sendle says shipping doesn't need to be time consuming if you're using the right eCommerce platforms, tools, automations and delivery service.

"In terms of ways to streamline your shipping, it's really about minimising the small shipping tasks and there are lots of great tools out there that can help sellers streamline their shipping."

Glen Mayer from Subo says when his food bottle product for kids took off after appearing on Shark Tank, shifting his selling and shipping onto the Shopify platform was key.
"When Shark Tank came along we had to fulfill over 2,500 orders, so one of the things we did to prepare for that was we migrated our website across to Shopify and that allowed us to have integrations like Sendle and ShipStation, and that allowed us to more efficiently fulfill our orders."

If you want more tips on how to get your shipping down to a fine art then ShipStation and Sendle's Small Business Guide to Efficient Shipping is a must read!
WEEK 4
This week on Ticker eComm:
B Corps - The Companies Balancing Profit with Purpose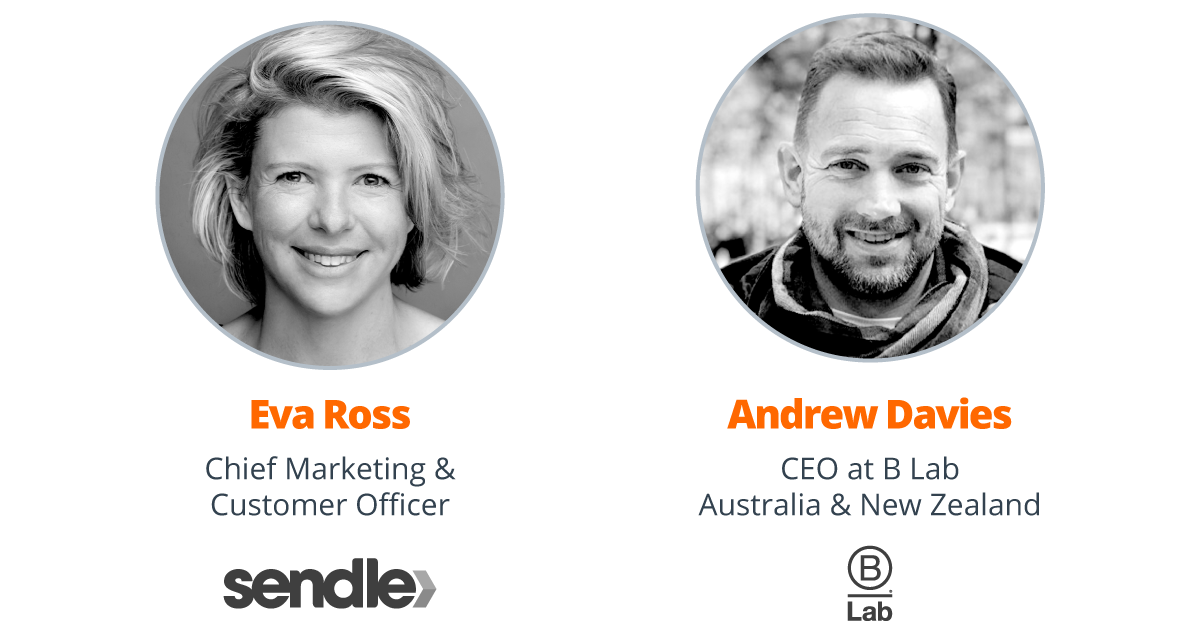 B Corps are businesses that have a positive impact on their workers, customers, suppliers, community and the environment. During the coronavirus pandemic 4,000 companies globally have applied to become B Corps as consumers increase their focus on ethical and sustainable brands.
Andrew Davies, the CEO of B Lab (ANZ) says the rigorous B Corp certification process makes businesses more resilient especially during a crisis.
"Increasingly, we're seeing some really interesting evidence come through that starts to show that these kinds of businesses are more resilient. Because of these better relationships, they survive better through economic cycles and crises like the pandemic."
Eva Ross, Sendle's Chief Marketing and Customer Officer says being a B Corp that offers a 100% carbon neutral delivery service really appeals to the eco conscious small business customer.
"Customers say, 'What are the values and the reasons I'm choosing this business?' And I think that as a B Corp that provides their last mile (delivery), we're actually doing a little bit more and becoming an extension of their brand and their brand purpose by also being a B Corp solution."
WEEK 3
This week on Ticker eComm:
Innovative Shipping for Aussie Sellers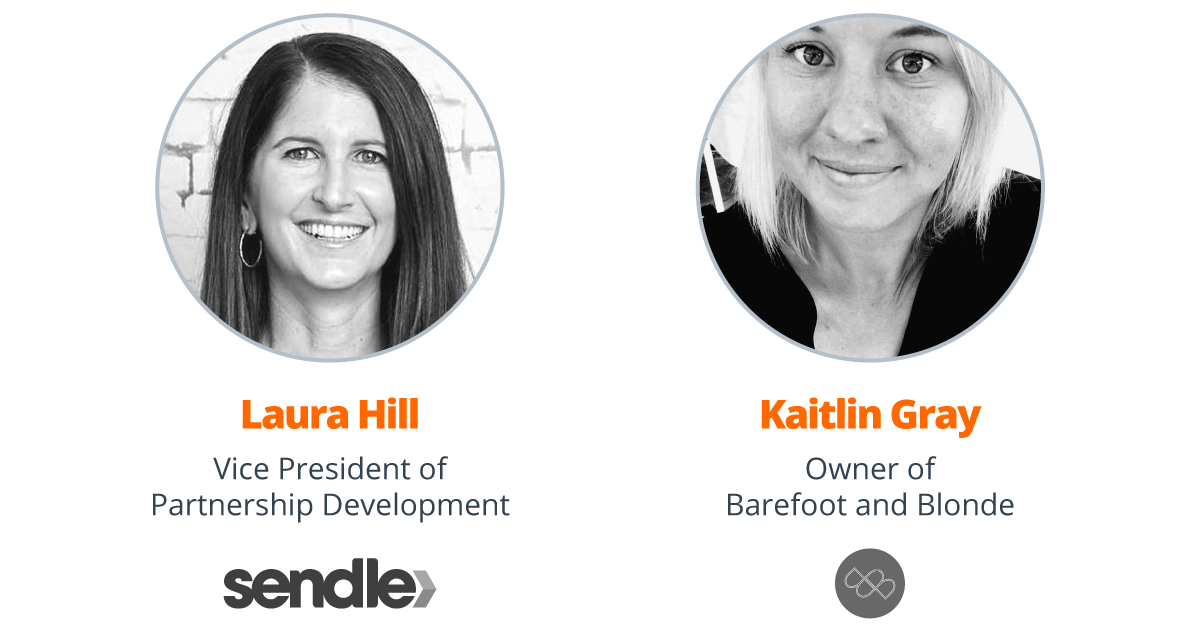 Together, eBay and Sendle are launching innovative eCommerce shipping products including Australia's first Printer Free technology and a fully tracked 250 gram parcel, to help make the shipping process a breeze for Australian sellers and their customers.
Laura Hill, the Vice President of Partnership Development at Sendle says the Printer Free option saves sellers precious time because they don't need to print a shipping label.
"For those side hustlers, you know having something like this available and not having to faff around with a printer is a real game changer and a time saver."
Kaitlin Gray, the owner of Sydney based online jewellery store Barefoot and Blonde says she also favours the the Printer Free option because it is environmentally friendly.
"I'm always looking for a sustainable approach to doing any aspect of business so I think it's good for the environment - we're saving on sticky tape and paper and all of those things."
WEEK 2
This week on Ticker eComm:
From Bricks to Clicks: The Rise of the Online Marketplace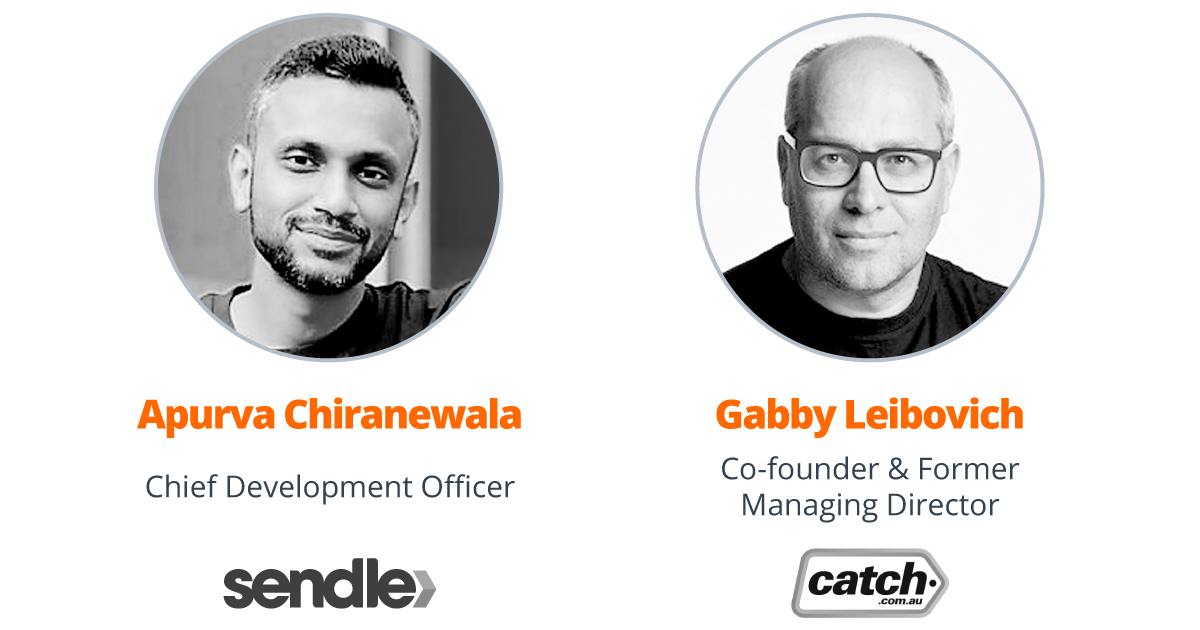 During the coronavirus pandemic many Aussie retailers have experienced the 'bricks to clicks' phenomenon as nearly 75% of Australians shop online. The online shopping frenzy has been matched by an exponential rise of global and homegrown online marketplaces.

Gabby Leibovich, the former Managing Director and Co-Founder of Catch.com.au says marketplaces are challenging traditional retail.

"Everyone has realised that you need to be where the customer is and the customers do love shopping at marketplaces. Some customers love Catch, others love Kogan, some love eBay and some love Ozsale. I think there is a great opportunity in building niche marketplaces and there's still some that will be built in the coming years."

Apurva Chiranewala, Sendle's Chief Development Officer and eCommerce expert says marketplaces present a big opportunity for all online retailers.


"We can sustain them and the growth in marketplaces is something that we think will keep going for the years to come. In some of the research that we've seen, roughly half of all retail spend globally has been on eCommerce and roughly half of that has been on marketplaces, so it's a big growing category but there's also room ahead, especially in Australia."
WEEK 1
This week on Ticker eComm:
The Covid-19 Effect on Small Business & Ecommerce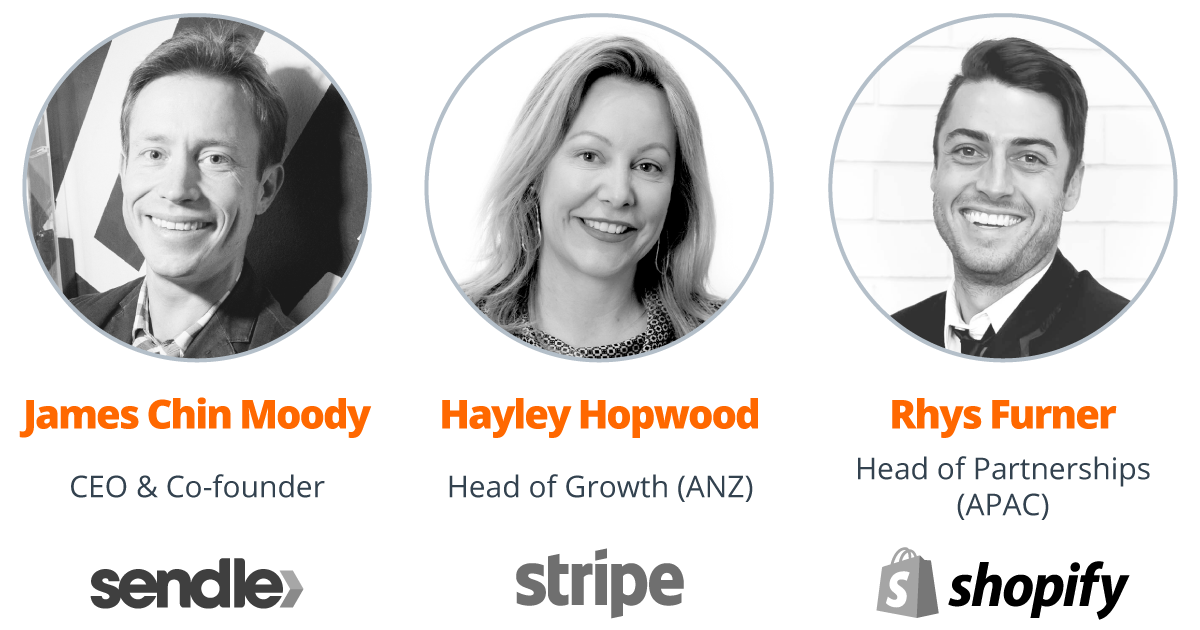 COVID has left an enduring mark on the retail landscape. Years of change occurred in just a few months. Shopify's latest Future of eCommerce report says selling online is the 'new normal' with 74% of Aussie consumers shopping online since the global pandemic was declared in March 2020.

Rhys Furner says small businesses need to pay close attention to how young consumers are shopping online.
"They shop on social media platforms and they're very much looking for sustainable and green products, so as we look ahead small businesses will really need to adapt quickly to adopting more cutting edge technology that allows them to serve these customers across multiple channels."


Hayley Hopwood
says the big payment shifts are happening on mobile especially among the younger demographic.


"Mobile is driving some of this behaviour particularly through QR codes and digital wallets and Buy-Now-Pay-Later. So when you're a small business you really need to think about consumer behaviours and what shoppers are after and it is payment choice."


James Chin Moody
says shipping has become crucial to the eCommerce landscape during the coronavirus pandemic.

"Shipping used to always be an invisible industry. You know, when it works you hardly know it's there and the parcels just magically turn up at your doorstep. But I think all of that really changed with COVID … we all started to see the role that delivery played to the eCommerce experience."