January 28, 2022
Behind the Brand: The Honest Jones
by Christopher Bragg
The Honest Jones is an independent creative studio that specializes in short brand films for fellow small businesses. Co-Founder Amanda Jones ships her self-published book about their company's journey using Sendle and loves the peace of mind this reliable shipping partner provides.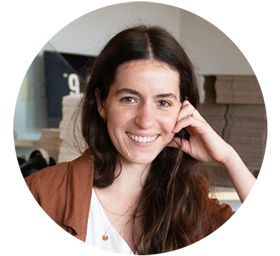 Amanda Jones
Eight years ago, Amanda Jones quit her day job to create The Honest Jones with her husband Kristian. It began as a set design business but they eventually became full-time filmmakers. They're available for weddings and other types of gigs (when they aren't fully booked!) but specialize in creating short content for brands.
A year ago, Amanda self-published her book Diary of a Freelancer, which she assembled from sketches and handwritten diary entries spanning the eight-year period since the company launched. "It's my writings, scribbles, and musings from that whole period of time of figuring out how to be self-employed and make a career out of…nothing!"
The right shipping partner makes all the difference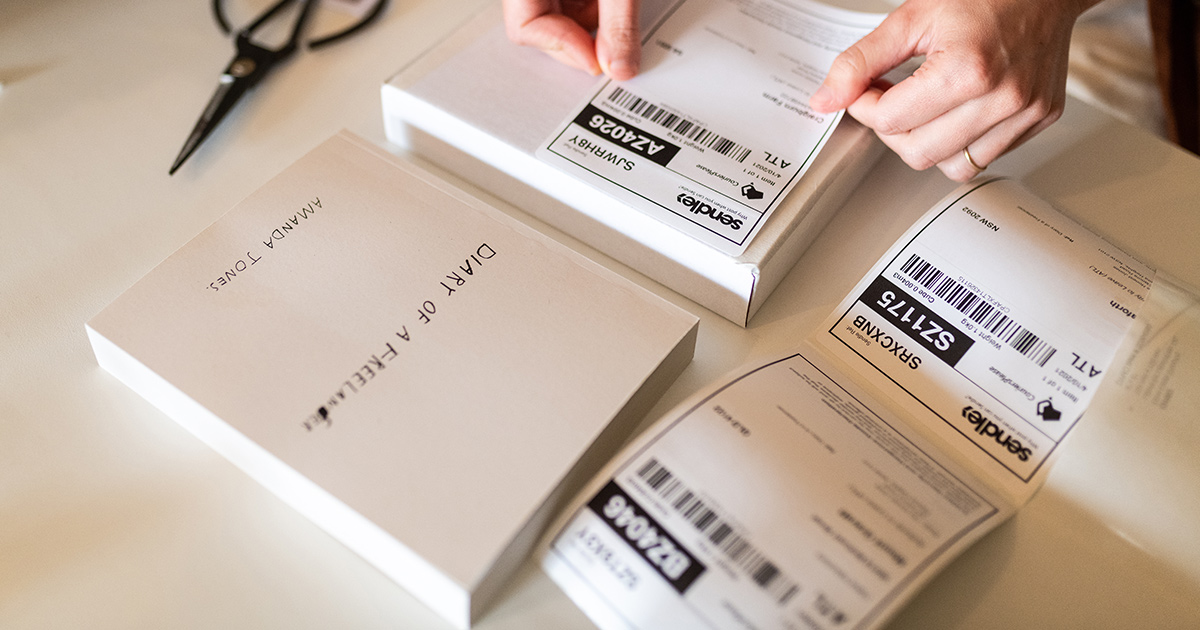 As a self-publisher, Amanda knew shipping would be up to her, too. "A friend I worked with who runs sceen'ry mag had a really bad experience with Australia Post and was telling me how great Sendle is, and that they come to your door and pick it up." She remembered Sendle when it came time to choose her shipping partner, and concluded from her research that it was her best option.
Integrations are key to saving shippers like Amanda loads of time. "We shipped with Sendle from the beginning and it's been great. I use a Squarespace site and we integrated with Sendle when that option became available after our second print run, and I was so happy! It saved me so much time, it's honestly the best thing ever."
That time saved is much better spent devoted to clients served under their brand filmmaking label, One Minute Film. Designed for the internet age (and attention span), One Minute Films are the foundation of brand identity campaigns for clients like Barre Body, The Iconic, The Grounds, Willow by the Sea, and many more.


A compilation of One Minute Film client footage
Video courtesy: one minute film
"They all have cool stories. I love working with small businesses. They're real visionaries because they put a lot of heart into their business, it's a real joy to work with customers like that."
Reliability and peace of mind
Amanda loves that Sendle provides consistently great shipping and the best prices she can find, but that they also make things right when things occasionally go awry. "What's amazing is if a shipment is more than two days late, I just send an email and it's refunded. Couriers can be hit and miss but Sendle steps in to keep things running smoothly. "
One shipment she worried about turned out to be no worry at all. "When a book got lost, the customer service was really great. They're very on my side. Since it was part of a giveaway, I didn't have a receipt, but they said it was all good and just covered it. Anything that's ever gone wrong was totally covered by Sendle. "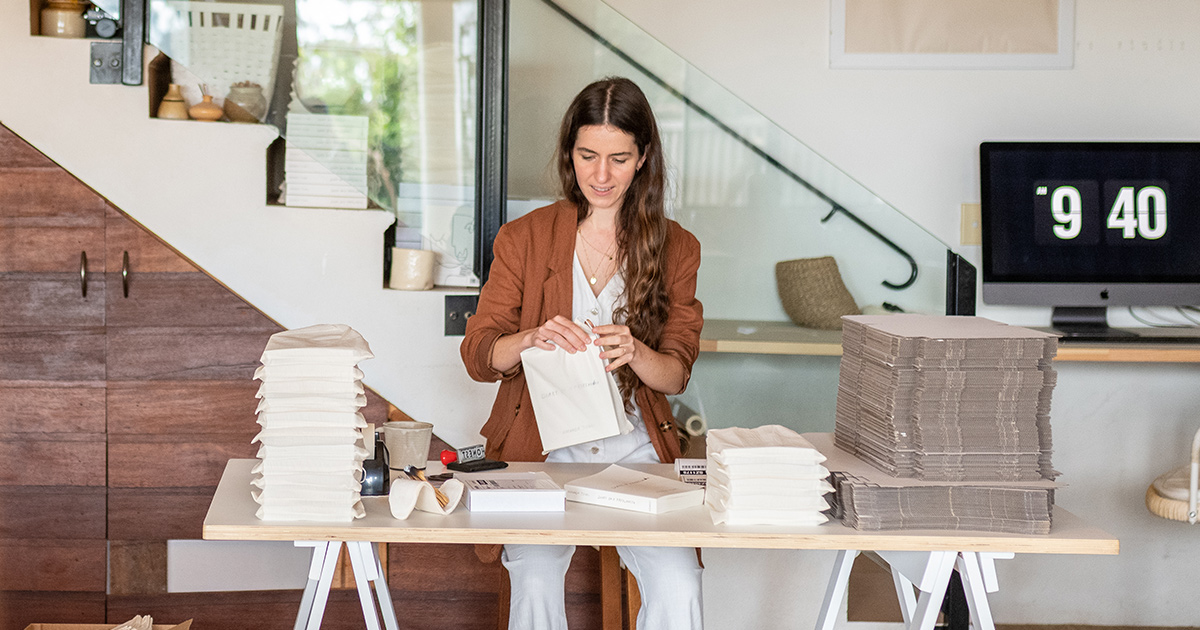 Consistency is key
In spite of everything going on during 2021's unique peak season, Amanda enjoys that it's business as usual with Sendle. "At the moment with Christmas and covid, Australia Post has been really bad in terms of delays and shipping times, but pickup with Sendle has been very consistent and the delivery has been consistently quick."
The Honest Jones knows it takes the right partners for a couple of independent spirits to succeed in the greater small business community. Sendle's reliability brings them the peace of mind to focus on their creative work so they can continue to elevate brands for other small businesses.