May 14, 2020
Want that, buy this: A small business buying guide
by Sean Flannigan
As consumers, we have so many options for buying all that very necessary stuff we eagerly wait to find at our doorsteps. In the US alone, eCommerce sales accounted for 16% of all retail sales in 2019. That's a jump of 160% since 2010.
The convenience of online shopping and the gratification of fast shipping are the obvious reasons. I could get all dressed up to go to the store or I could just shop in my undies. What a difficult decision.
But, this increase has overwhelmingly favored the big guys with massive name recognition and an endless ad budget. Small businesses take a hit for the crime of being small and not getting their names subconsciously embedded in the minds of consumers.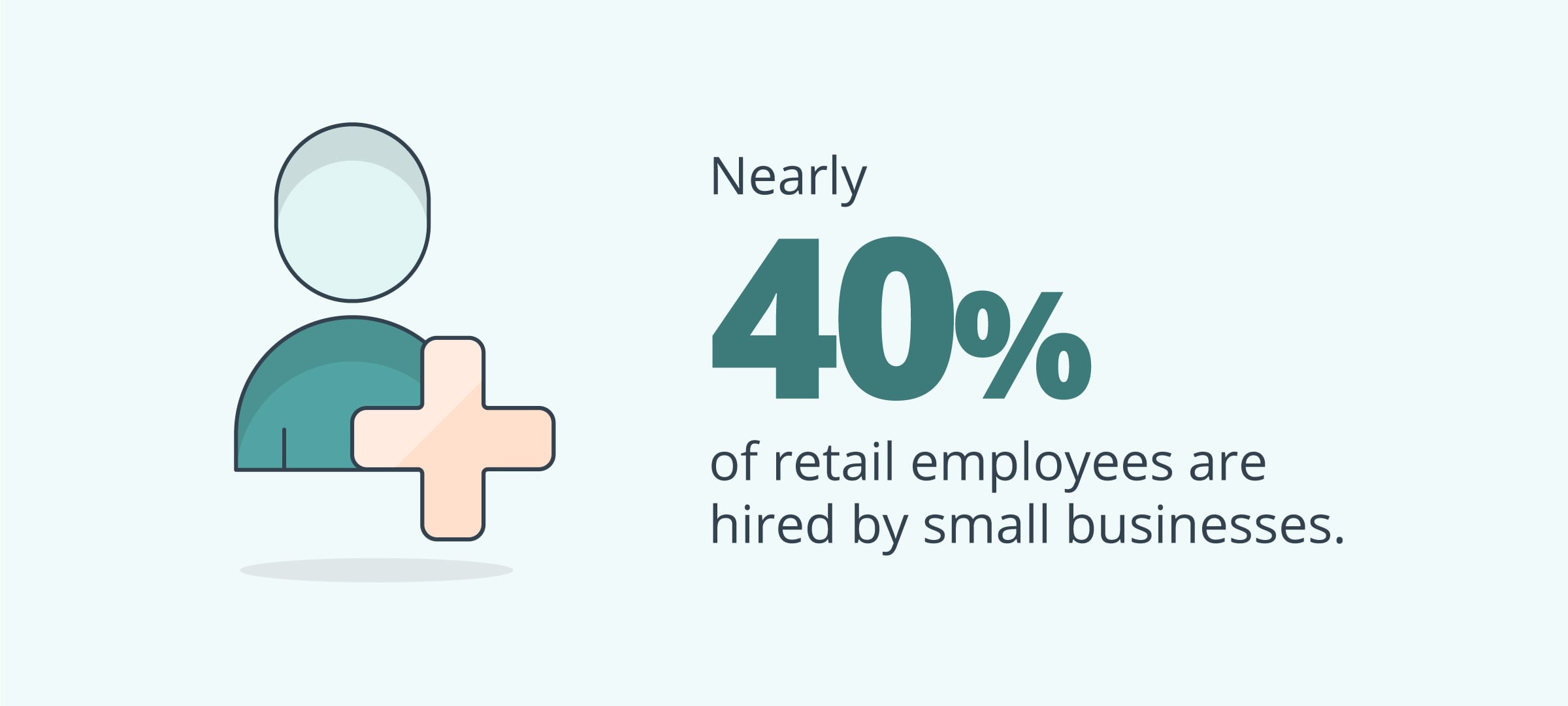 Small retailers with 50 or fewer employees account for 98.6% of all retail businesses, hiring nearly 40% of all retail workers. Together, these shops are the backbone of our communities.
More and more, conscious shopping is catching on. People have realized that where they spend their money matters.
If the big guys are continuously snatching sales from the little guys, the little guys cease to exist. The world becomes homogenous and boring. We can't take any more boredom.
Where are the small businesses at?
In the interest of supporting the small businesses in our communities, we've got a list.
Conveniently split into categories, here are the places you should be buying from instead of that one that comes up at the top of Google for literally everything you search.
Shoes
We all need to enrobe our feet in stylish protective wear. Here are a few purveyors to help you on your way.
Jewelry
Decorating the head and body is a long-held custom amongst humans. To keep the custom alive while supporting small businesses, we've got some options for you.
Fashion
Bolts of fabric transformed into comfortable wearables, what an idea! To be stylish and also small biz friendly, take a gander at these fine fashion brands.
Books
If not for the written word, we'd have to rely solely on the oral tradition for stories. Recalling the story of Moby Dick via a long game of telephone isn't going to do it for me. Luckily, we have printed characters on paper and some amazing independent booksellers can ship them to you.
Subscription box
When you need a monthly surprise, subscribe! There are so many subscription boxes these days, but here are a couple worth your time and money.
Bags
Hands are cool but they can only carry so much. Enter bags, a novel concept that allows you to carry many things without those things all being in your hands. Here are bag vendors for you to check out, so as to free up your hands.
Mugs for travel
The classic home mug is great and all but sometimes you have to get out of the house. With travel mugs, your beverage sipping is no longer relegated to the confines of your home. Don't just search 'travel mug' and buy the first one you see. Buy from one of these places instead.
Housewares
There is always something your home needs to feel homier. Whatever that thing is, we're calling it housewares. Spruce up the place with any number of cool and useful things from the following small businesses.
Skincare
That outermost layer of protection we call skin is the largest human organ. Let's treat it like the organ royalty it is by slathering it with fine creams and oils. Here are some great stores to start (or continue) your skincare regimen.
Snacks
The anytime meal—snacks! Whether salty, crunchy, sweet, sour, or a combination of those, snacks are humanity's most exciting treat. The boundaries of what can be called a 'snack' are nebulous and we like it that way. We've got some snack sellers here that know their way around this most hard to define meal.