March 10, 2022
Behind the Brand: Rumbie & Co
by Laura Woods
Rumbie & Co is on a mission to impact one million curly haired people by 2025. Through education and care, the Sydney-based salon wants to change how women treat, process, and style their natural hair.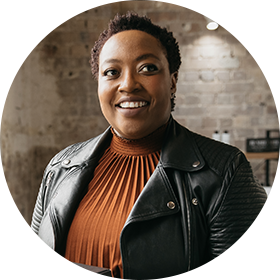 Rumbie Mutsiwa
It's an ambitious goal, but founder Rumbie Mutsiwa has a plan of action.
That is, to make super intentional decisions and treat her business like it is an extension of herself. This means that all facets of the Rumbie & Co brand–from suppliers to staff to customer service–are influenced by Rumbie's personal values, upbringing, and preferences. If she thrives, her business thrives, and vice versa.
Shipping with Sendle is one of those intentional business decisions that help Rumbie thrive in both business and life.
It takes years to build a reputation, and one unhappy customer to ruin it.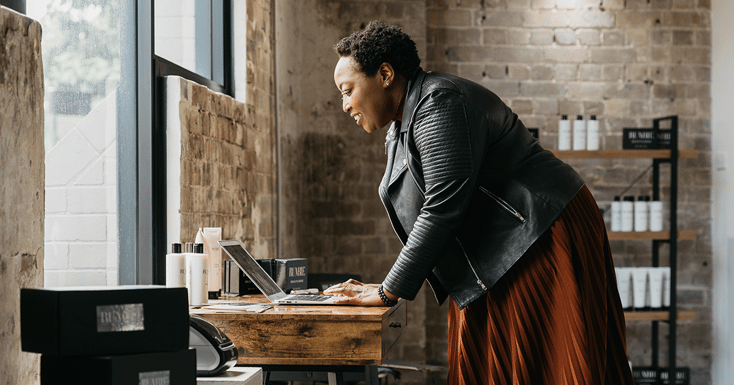 In the beauty and hair care industry, reputation is everything. Customer reviews can make or break a business. People are much more careful with who they trust to tame their locks because after all, there's nothing like a bad hair day to ruin your confidence.
In order to keep customers happy and loyal, the Rumbie & Co team have crafted out a stellar, personable customer experience, right down to postage.
"Sendle delivers fast and it's easy to track. Our clients really appreciate the personalised customer service of Sendle, rather than the regular post," says Rumbie.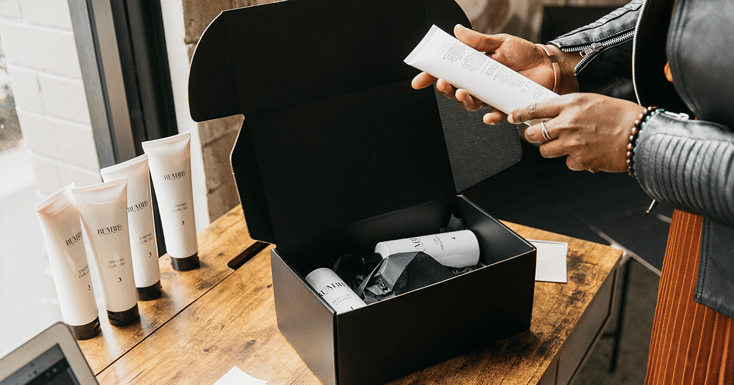 This personable approach to business was influenced by Rumbie's upbringing.
"My family were great hosts. When you introduce someone into your house, you give them an experience. That's how I approached my business. I asked myself what I would want, and what I grew up around, and that's how I approached business."
With hair being so personal, it's no wonder Rumbie & Co's customers adore being treated to such a personalised experience and Sendle's doorstep drop off is just the cherry on top.
Reduce costs to reduce pressure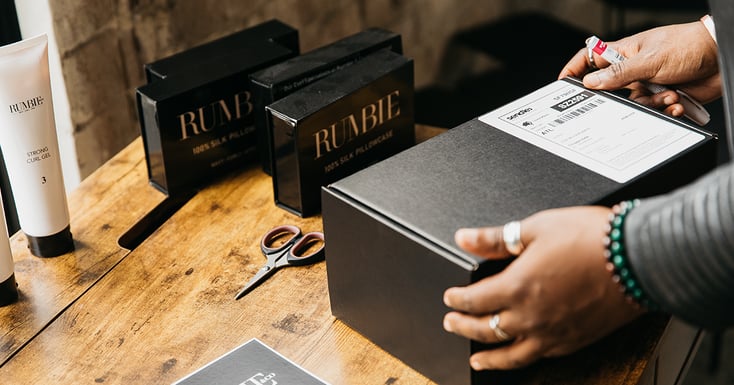 Because Sendle is designed for small businesses there are no minimum order quantities or minimum spend. So it doesn't matter if Rumbie has a quiet week and only sells five Afro Starter Kits. While other courier services may refuse to pick up anything less than 20 orders, to Sendle, every order is worth fulfilling.
This takes the pressure off Rumbie, so she can stay cool, calm, and collected and focus on growing her business.
As many business owners know, feeling under pressure can have a huge personal and business impact. For Rumbie, when that pressure starts to set, angst impairs her day to day functioning which has a domino effect on employee morale and business performance.
"If I'm unwell, the rest of the business is unwell. While the business can exist outside of me, I am the one running the ship."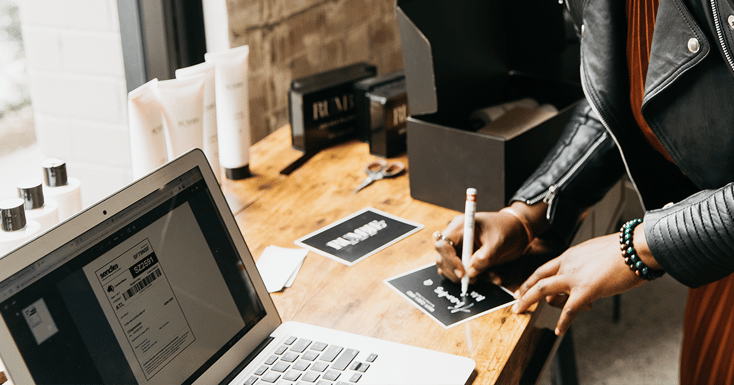 "A lot of the decisions I made in my business were to make my life easier so that I can do what I do best: sharing with people the wealth of knowledge around curly hair and empowering people to live more confidently in their natural hair. When you get into business, it can consume you. As a growing business we have a lot going on. But when we ship with Sendle we no longer have to worry about logistics. It's another thing I don't have to worry about. The only thing I need to do is pack the products and have it ready for pick up. That's how shipping with Sendle helps us achieve our mission of impacting one million curly haired people by 2025".