July 6, 2021
9 best productivity apps to help you run your store more efficiently
by Daniela Koulikov
When you're running a small business, you've got a lot on your plate. Sometimes, you may feel as though you don't have enough time to do everything. That's where productivity apps come in: technology has afforded us the ability to run our lives more effectively, saving us time and money.

There's a lot of productivity apps out there, ranging from note-taking to marketing automation apps. Let's explore some of the best apps on the market, helping you run your business easier.
Password management
When you delve into the app world, you'll find that each app needs its own individual login and password. For security reasons, I'd recommend using different password combinations, so if one app has a security breach, you'll be protected on the others.
However, that does mean you'll have a lot of different passwords, and that can be difficult to remember, especially if you'll be sharing them with your employees. Make it easy with a password management app.
LastPass
LastPass makes it easy to store and share passwords. You can assign different password folders for different team members, meaning that not everyone will see the same passwords. If coming up with passwords is a struggle, LastPass can help generate them for you as well. All in all, a great tool to secure your passwords.
Team communication
Team communication has changed rapidly with the onset of the technological revolution. Alongside office communication, teams also need to communicate effectively online to get their jobs done.
Slack
That's where Slack comes in. It allows you to create channels, which means you can allocate different channels to different themes. This means you can have one channel for particular projects or clients, another for changes in marketing, and so forth.
Project management
Effective project management is vital in running your business efficiently. Staying on the same page with your employees will help you spend more time working and less time trying to organize everyone.
Trello
Trello is a great project management app for those that enjoy visual boards and layouts. You can create lists on boards, attach files, create checklists, and move cards between them as needed.
Asana
If you prefer more text-based management, Asana will be more up your alley. Projects can be integrated with Google Drive, WordPress and Mailchimp, and your progress can be charted on the main dashboard.
Customer management
Customer relationships can take up a lot of time. Some of that time can be automated. Let's check out how.
Streak
Trying to remember exactly where you are in that deal? Then Streak is for you. It's a customer relationship management app that helps you keep on top of your business relationships, by organising them. Clients you're pitching to will be separated from clients you've signed with, making it easier to remember who needs what.
Streak also has a newsfeed updating everyone on status changes. Emails associated with clients can also be viewed on Streak if you choose to integrate it with Gmail.
Nimble
Another customer management app that might be for you is Nimble. It focuses more on social media presence, integrating data from your customers' social profiles and analyzing shared interests. The best part is its compatibility: Nimble pairs with Gmail, Outlook and Hootsuite, just to name a few.
Accounting
No more countless papers and random receipts: it's time to streamline your accounting and move it online. When it's tax time, you'll thank us.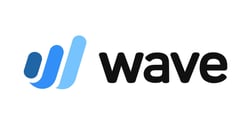 Wave
If you're on a tight budget and have fewer than 10 employees, Wave is the app for you. It helps you track your expenses and invoices, whilst also allowing you to scan receipts. It's compatible with other services, such as PayPal.
QuickBooks Online
If you've got more of a budget to allocate to accounting, consider QuickBooks Online. It's easy to use, with a clear interface and compatibility with other services. The base version includes invoicing, bank integration and check printing, whilst the advanced versions also include payment scheduling, inventory tracking and order management.
Marketing automation
Spend less time worrying about how to connect with customers, and more time attracting new customers, by automating your marketing.
Mailchimp
Mailchimp is a tool that lets you do just that. It's an email automation tool that lets you create, test and send email marketing campaigns. With an easy-to-use interface and a variety of email templates to choose from, it's great for both tech-savvy and new-to-tech users.
It also allows you to automate your emails even past campaigns, as pictured below.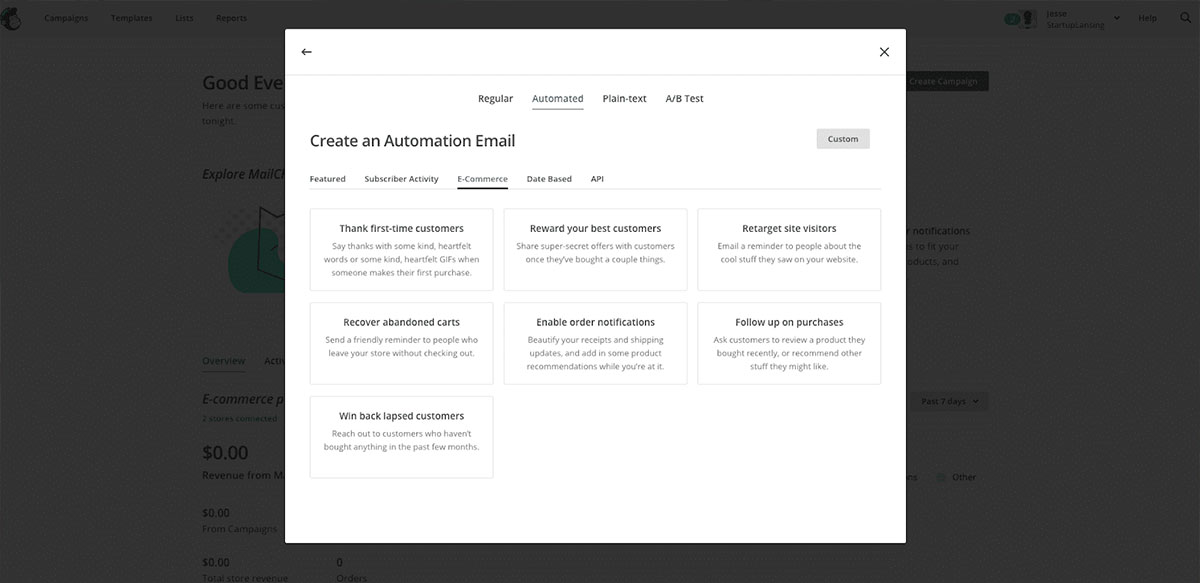 Photo courtesy: Mailchimp
If there's one marketing automation app to invest in, it's Mailchimp.
Choosing the right apps for your business
Each business is unique in its needs, and what works for one might not work for you. Take the time to investigate which apps are available, and how you could use them to help you run your store more efficiently.
Whilst it can be great to have apps that manage your business, too many apps can drain your time and give you more tasks than you'd originally had. Top tip: consider what you'd like improved most, and start from there. If that works well, you might consider adding more apps to the equation, but see how they affect your productivity over time.
Ultimately, by identifying what needs to be worked on the most, you'll be able to create a clear plan for success.