April 4, 2022
Skip the plastic and create sustainable Easter traditions
by Christopher Bragg
Why not take the opportunity this year to put a fresh spin on things with new sustainable Easter traditions? Check out eco-friendly materials, reusable items, and exquisite treats delivered 100% carbon neutral (and Eggspress in Australia, if you need it).
Easter represents family traditions, faith, food, and fun. But even if the chocolate and toys are inexpensive, they come at a price: a basketful of single-use plastic that'll be around for hundreds of Easters to come.
Skip the plastic, or reuse it
Stores sure make it easy to keep kids happy. All you have to do is pop in, buy a few baskets and empty eggs, grab some sweet treats and Easter grass, and you're good to go. If you make one change immediately, ditching the Easter grass is a great choice. Not only is it not recyclable, but it's seriously dangerous for pets, too. You can skip it entirely, use recyclable/compostable paper shreds, or just add something else to take up empty space in the bottom of your basket. Maybe a new t-shirt or some craft supplies?
The basket itself invites a lot of fun possibilities. Instead of buying a new Easter basket every year, you can make a new tradition by picking out a sturdy one that can be used again and again, until the kids are too old to hunt for eggs. When they leave the nest, pack it full of shared-living essentials.
You can also pick something else the kids can use right away, like a bento or lunchbox for school.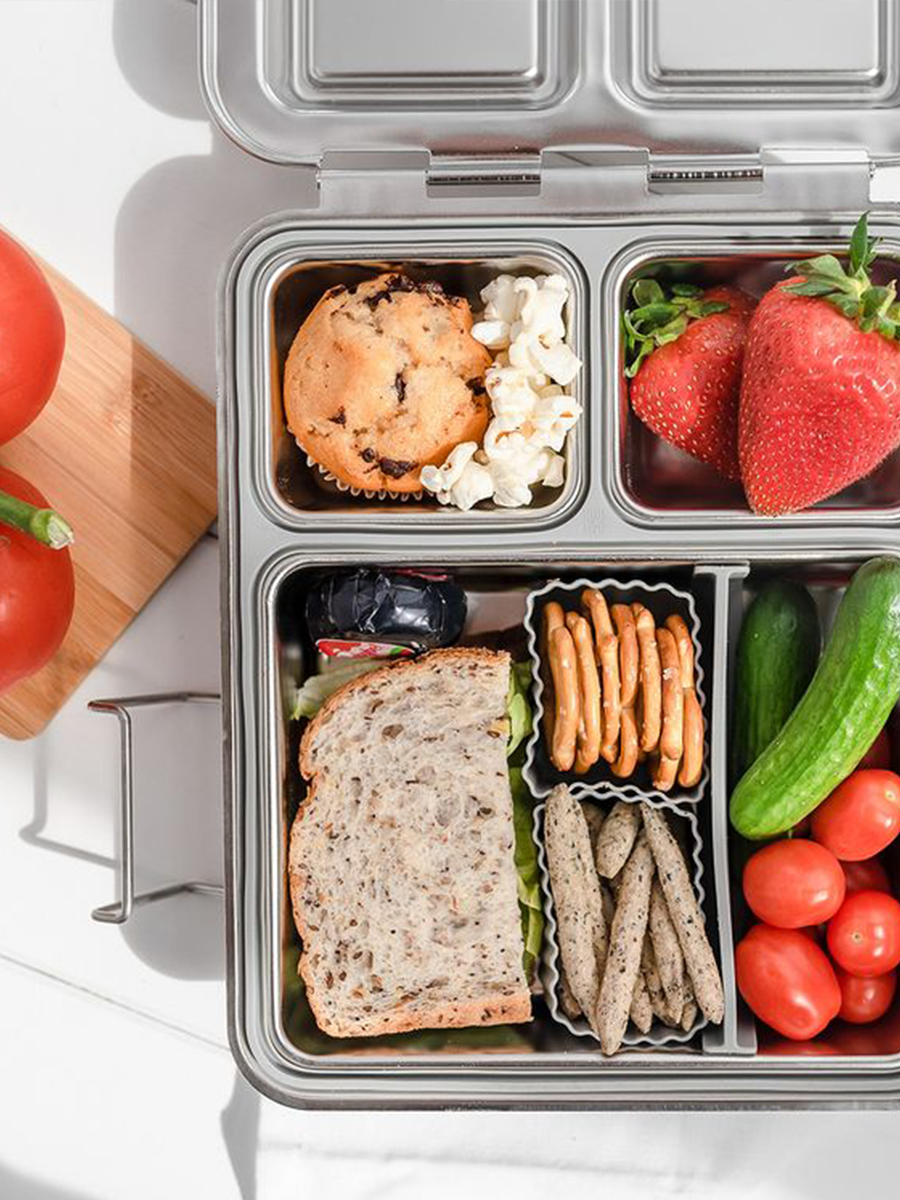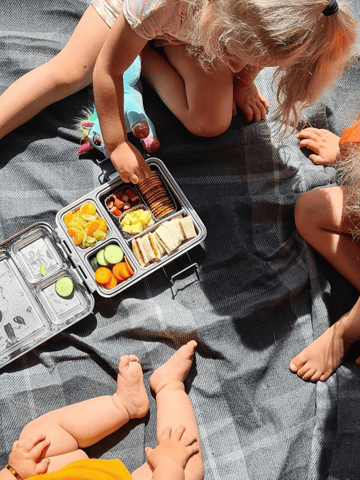 Fill with Easter treats once, then fill with lunch. Photos from Little Lunch Box Co.
Don't forget that the best thing to do with a plastic item that isn't recyclable is to use it as many times as possible, and find used items whenever you can. Thrift stores are a fantastic resource for Easter baskets, toys, and decorations, and when the day has come and gone, you can store them to use next year, or donate them so someone else can. When you're in a thrift store, you may notice that some of the more durable items may have already been there a few times before.
Now, about the eggs. Dyeing with bright hues and eventually eating real eggs is great, but those plastic ones that get filled with candy for the hunt aren't really necessary. You can hide anything you like for kids to exchange for more treats, like toys they already have or DIY vouchers on paper. Or better yet, paint wooden eggs together and use them year after year.
Make the most of limited recycling opportunities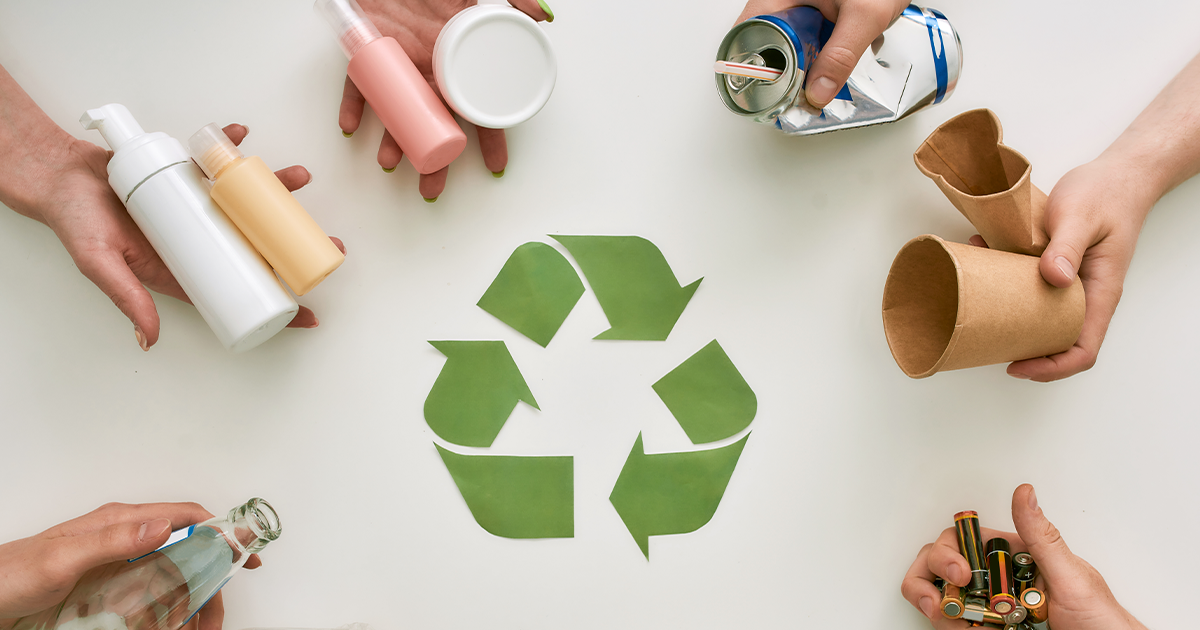 Foil wrappers
You may have heard that foil isn't recyclable because it burns up due to its thinness. That guideline's been updated; if your recycling center accepts it, crush your clean foil into a packed ball. It's suitable for recycling once it's the size of a baseball. Foil wrappers that won't stay crushed have other materials mixed in and aren't recyclable.
Easter baskets
If you have old baskets that can't be reused or donated, they probably also aren't suitable for curbside recycling. Your local recycling center may accept wood or metal baskets, but you'll need to confirm.
Sendle delivers Easter fun for grownups, too
There's never a bad time to give that special someone a gift, and Easter's a chance to get creative. Who wouldn't love a selection of treats from Stars Candy Factory that look almost too beautiful to eat?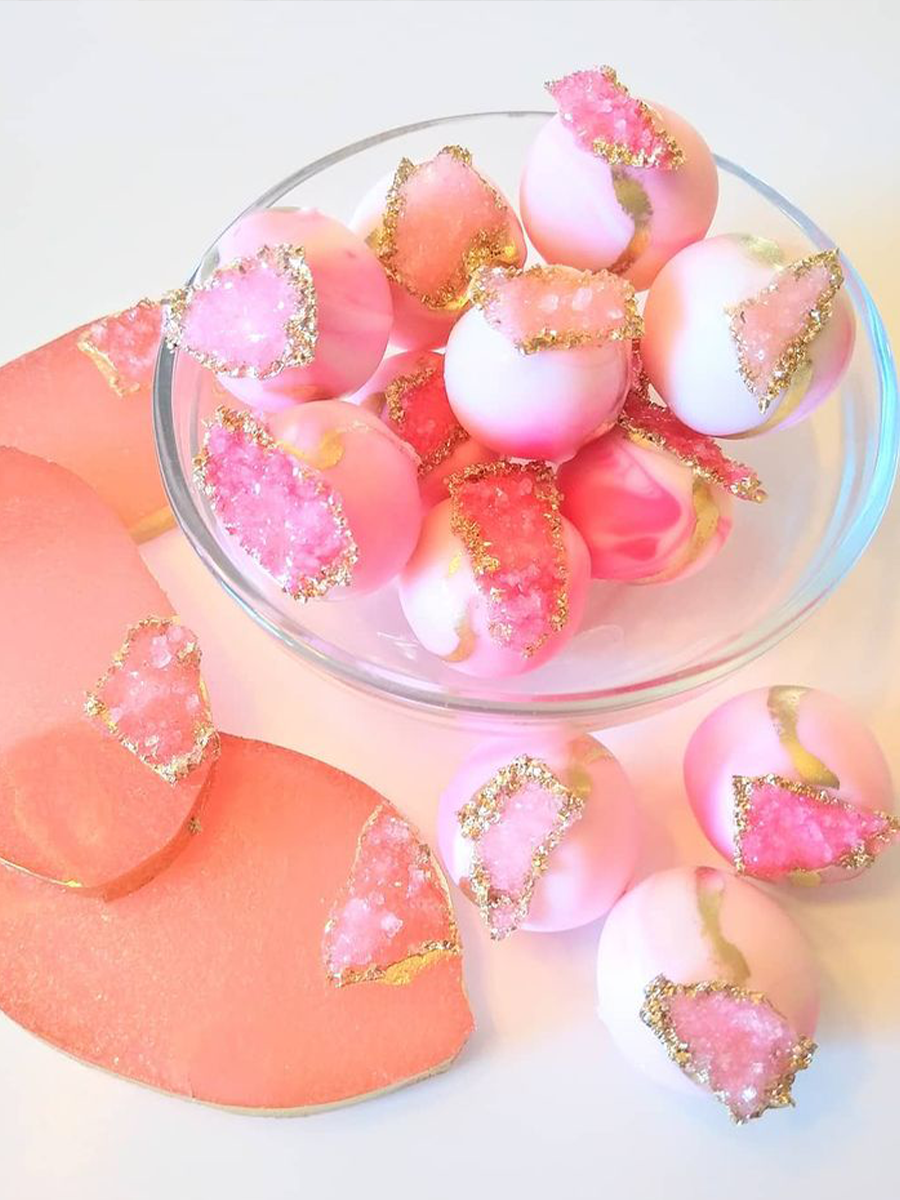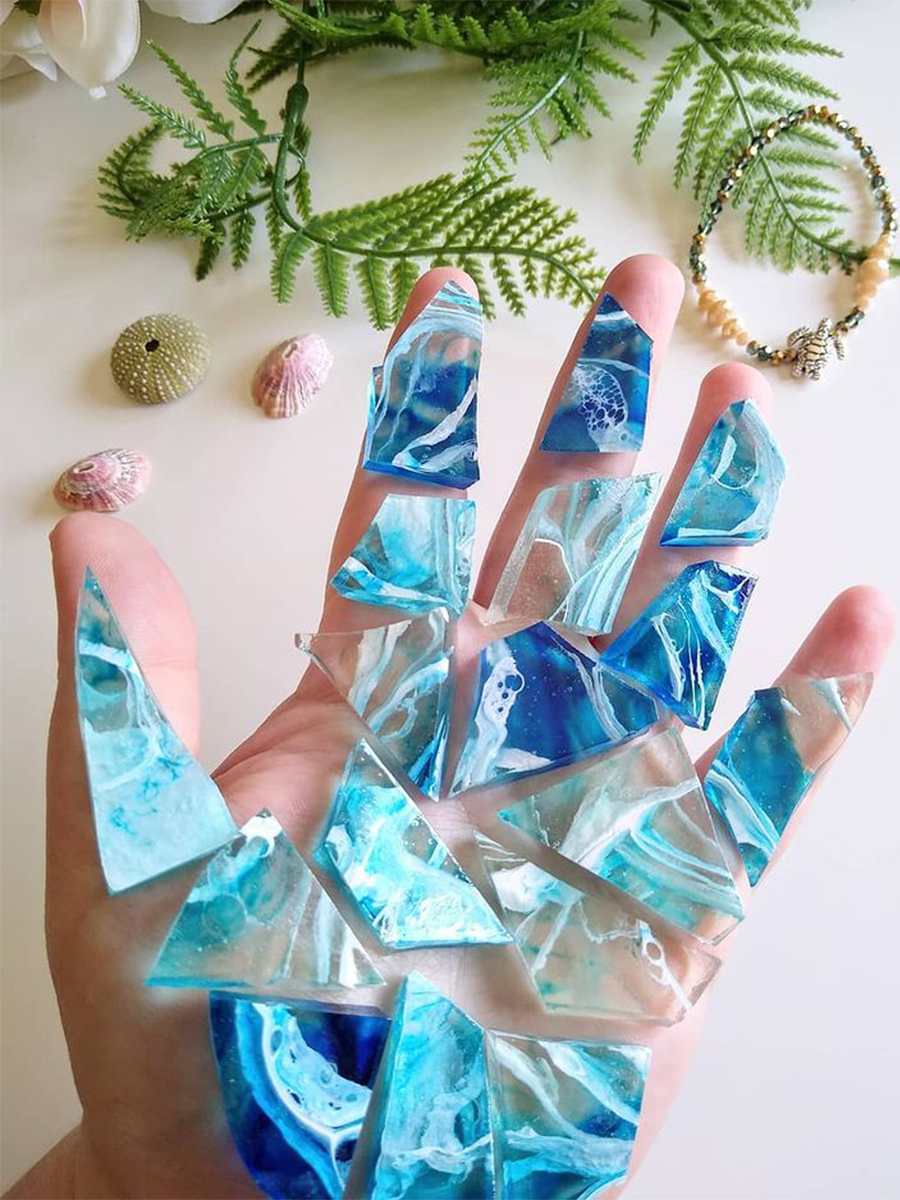 Candy crystals? Perfect for your cleverly-curated gift box. Photos from Stars Candy Factory.
The wonderful thing about gift baskets is that you don't have to do all the work. We're fans of the classy, thoughtful hampers from Good Day People. While they don't have a specific Easter category, you'll find sweets for your sweetie in several of their categories.
Putting a sustainable spin on family traditions is a fun way to freshen up Easter and all your family's favorite holidays. You'll especially love unlocking your creativity with new items you can make together and use forever.
Eggspress (eggs coming at you Express, in Australia)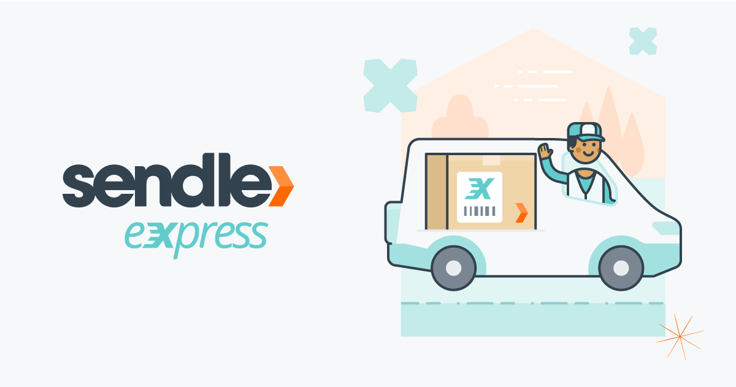 Want to send some Easter treats to friends and family out of town? We have an eggcellent new Express service for you last-minute lovelies in Australia. Enjoy free, same-day pickup for shipments booked before 12pm and 2-day delivery to all covered suburbs. Rest assured, Express includes all the Sendle benefits you love, including tracking, support, and 100% carbon neutral delivery. So, go box up some treats and Sendle will take care of the rest.