May 18, 2022
Behind the Brand: Ms. Brown
by Laura Woods
Not too long ago the "natural" label on a beauty product might have made us question whether it actually works. This was around the time when the "environmentally conscious shopper" was considered a niche consumer market and when sustainable products were mainly sold in health food stores or outdoor stalls.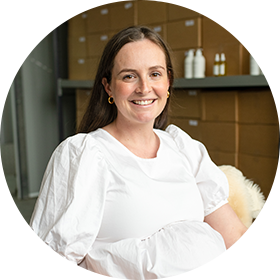 Alexandra Middleton
Many of us would push aside these greener alternatives and reach for aesthetically-pleasing mainstream staples. And so, to challenge the status quo, Alexandra Middleton founded Ms BROWN, a natural product line that matches the look and feel of mainstream products...minus all the nasty chemicals.
Alexandra Middleton appreciates that Sendle makes shipping easy.
Thanks to punctual tracking updates and dependable daily parcel pickups, it's now easier than ever to ship luxurious goodies to her customers safely and on time.
With her customers kept in the know, Alexandra can now give her undivided attention to running a sustainable and transparent business. With an easy-breezy shipping process in place, she is all set to meet (and exceed!) the desires of her conscious customers.
The beginning of Ms BROWN
Alexandra grew up living on a Merino sheep farm in Kangaroo Island before moving to Sydney to pursue her dream career in luxury women's publishing. The glamorous job was not without its perks - namely in the form of an endless supply of beauty products that came across her desk.
After sampling hundreds of products, she began to see a gap in the market and wanted to create something that didn't exist yet. That is, a truly luxurious garment care product made in Australia, from all natural, high quality ingredients.



The business of transparency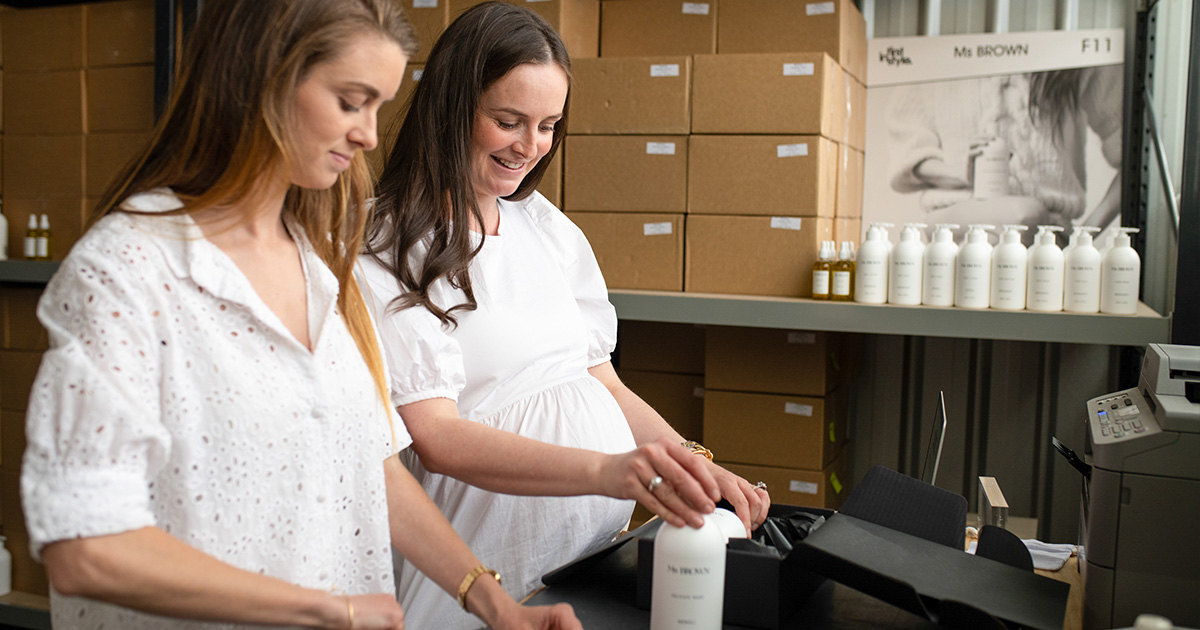 Consumers' demand for transparency is loud and clear. Their volume is amplified when shopping for beauty products, an industry known for obscure ingredient lists and fluffy marketing ploys. Today's shoppers want to know all about the origins and ingredients of a product before they purchase. They shop with a 'prove it' attitude and demand brands be honest and forthcoming.
Ms BROWN's customers are no exception. They are smart, savvy, and switched on about all things sustainability, ethical practices, and natural ingredients.
As a result, it is critical that Alexandra stays true to her word and upholds Ms BROWN's commitment to creating and delivering products that are good for one's clothes, skin, and the environment. It's also important to Alexandra and her customers that Ms BROWN is transparent around sustainability when it comes to packaging and delivery.
To be able to offer fast, carbon-neutral delivery with Sendle is an essential part of this customer experience, and allows Ms BROWN to meet (and exceed) her customers expectations, every time.
Transparency takes time and time is money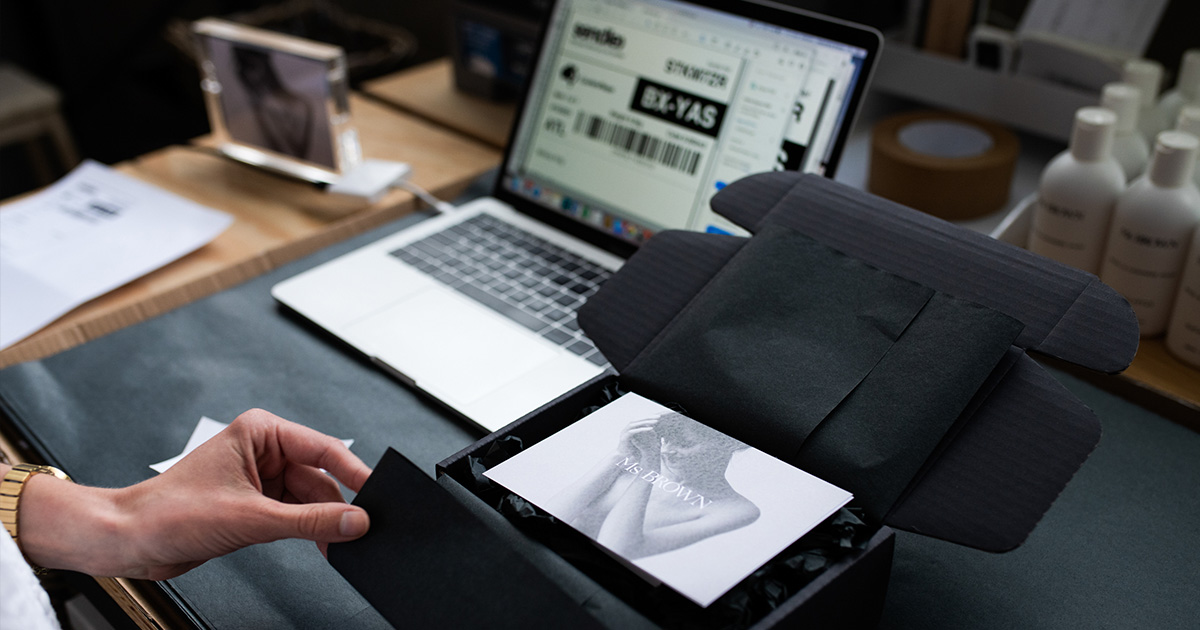 To Alexandra, obsessing over ingredients and formulas is easily one of the most time consuming parts of her role. But it's also the most important part to her business and her customers.
As a small business owner, it's easy to get caught up in the whirlwind of daily operations and budget spreadsheets and lose track of core values. Having parcels picked up by Sendle means Alexandra has more time to focus on product development and ensuring that each formula and each ingredient is safe, natural, and effective.
With shipping taken care of, her team can now spend more time on the areas of business that require attention to detail – everything from packing the orders beautifully using sustainable packaging to responding promptly to customers queries.
"Ms BROWN is about a simple, considered, and natural approach to products for the home and body. That means simplifying the processes and ingredients used to create products that seamlessly become part of your daily routine. For me that also means, where possible, to simplify the way we do things operationally. The fact that I came across Sendle in the first weeks of launching Ms BROWN and was able to sign up and start shipping parcels with them that very day is what it's all about!"