June 6, 2023
Bringing the brew pub experience home: Mountain Culture
by Christopher Bragg & Rylee Paxton
Mountain Culture opened its doors with the goal of welcoming people from near and far to come in and have a beer. But not just any beer. They are constantly pushing the limit and pushing themselves to figure out how to brew better beer, every batch.
When DJ and Harriet set their sights on opening a brewery in the breathtaking Blue Mountains of New South Wales, little did they know that bushfires and a pandemic would shatter their grand plans.
Like many small businesses during this time, they decided to pivot and bring the brewery experience to people's homes.
Mountain Culture has since become an Australian-wide sensation thanks to the Blue Mountains locals and craft beer Facebook groups.
But their real secret ingredient to success is putting customers at the centre of everything they do.
Whether you're ordering your beer online and having it delivered to your door or stopping by their brew pub in Katoomba to see where the beer is made, rest assured Mountain Culture is brewing up a storm of customer satisfaction.
Here's our chat with Harriet of Mountain Culture!
"We're sending more than 650 parcels a month with Sendle and saving approximately $2,600... But the best part is that our customers usually receive their beer so quickly, the cans are still cold!"
Sendle's small biz quiz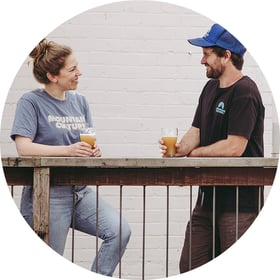 Harriet and DJ McCready
What is your name, title within your business, and location?
Harriet McCready | Co-Founder | NSW, Australia
Business
Tell us how Mountain Culture got its start.
My husband has a long history brewing beer in the United States – he worked for Oskar Blues in North Carolina for many years and he came to Australia to open a craft brewery. When we were getting married, we decided to travel around Europe. So we both quit our jobs and spent two years traveling around Europe, hiking, climbing, bike riding, and drinking incredible beer and it planted the seed that we really wanted to start our own brewery in Australia.
My mum is from a town in the Blue Mountains called Leura and the Blue Mountains is this epic wilderness area with amazing trails, canyoning, you name it. We really wanted to open the brewery there because we're so inspired by the outdoors. It has that sense of adventure, which is what we want to infuse into our beers.
It took us about two years before we got the doors open because we took on the really massive job of transforming a heritage listed, very derelict rundown ex Civic Video store, into a working brewery and brew pub. Our intention was always to have the locals and visitors come in to see where the beer is made and drink it on site because the Blue Mountains are such an epic tourist destination. We always planned to have a constantly rotating tap list, there would be probably 12 to 15 beers and every week there would be something new.
Each of your beers is beautifully branded. Do you have concepts in mind when you brew, or do you taste the new batch and create the concepts around the results?
That's a good question and it's probably a 50/50 split. We release at least one new beer every week. So that means today we've released probably close to 200 different beers. Some of those have been a concept that we've had.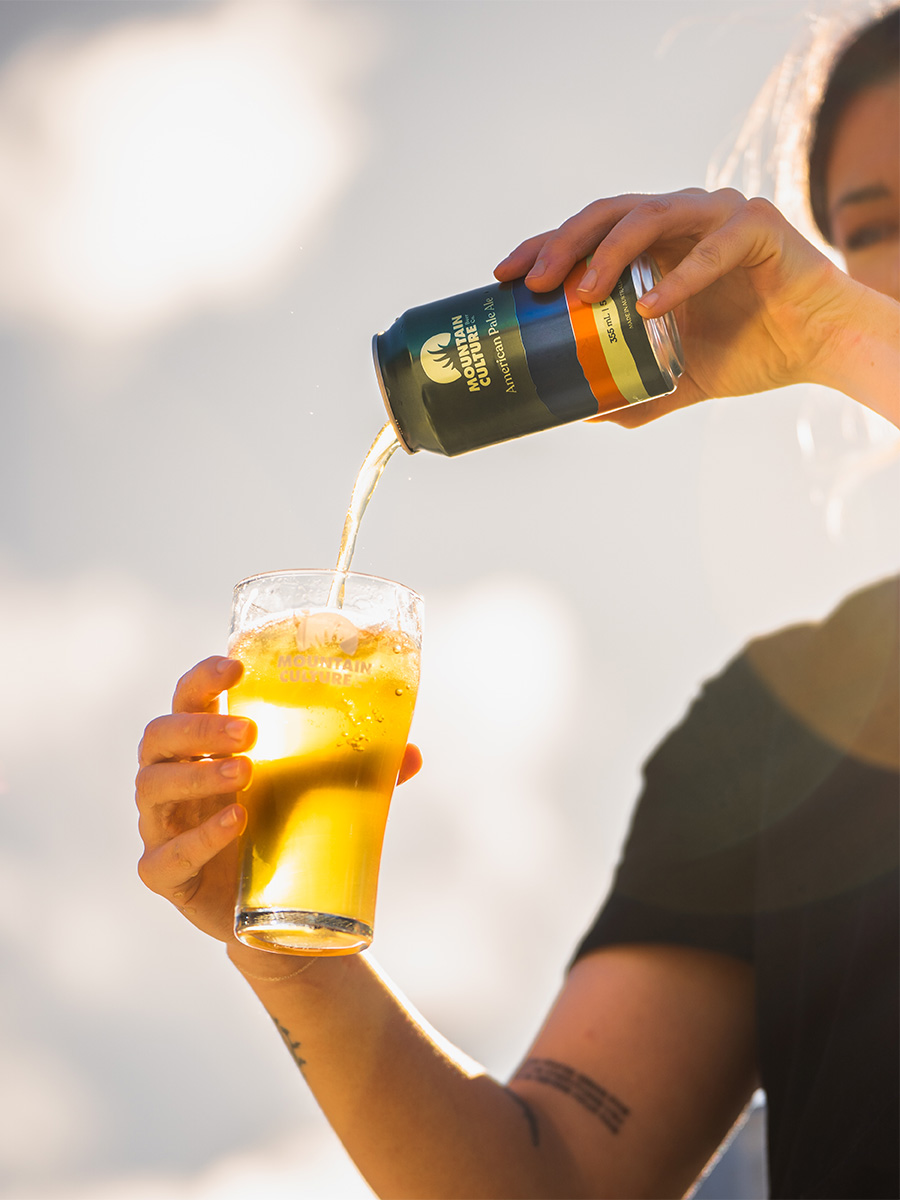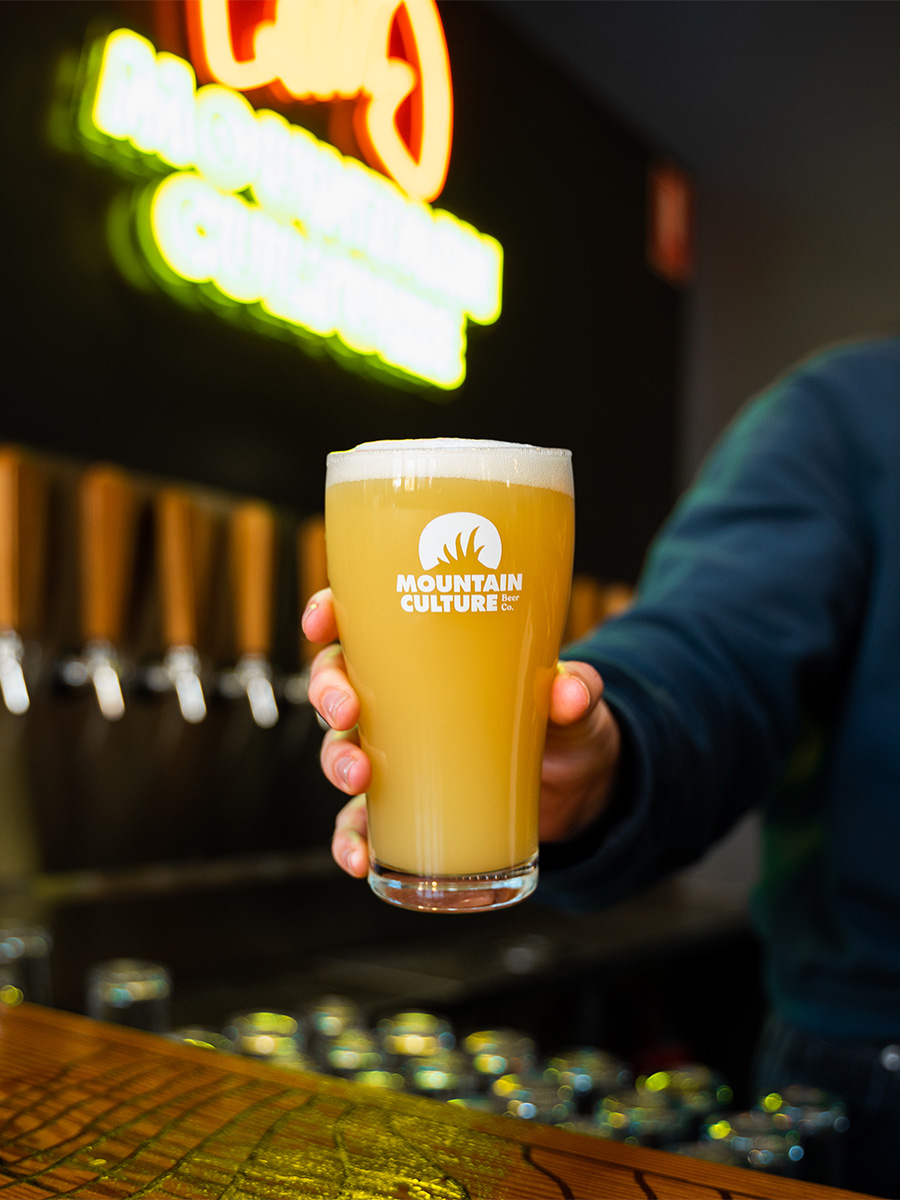 Normally in the brewing process, you would add one hop in at a certain point but we just released a series that we've called Microdosing that came from the idea of: What if we made like a hop blend of like six different hops and added them continually throughout the brewing process? How would that affect the flavour?
In that case, it was this experimental idea that we wanted to try and then the creative came after. Sometimes it's the opposite where we might have an idea for a label or we're doing a collaboration and the beer gets moulded around that.
Have you always shipped your beer or was that part of your strategy to stay in business during the pandemic?
We opened the doors in October 2019 and we were hit with the biggest bushfires in the area's history and effectively cut off from the rest of New South Wales. It was a really difficult time because we had opened as a tourist destination and obviously there were no tourists. So we sort of muddled through that summer.
Then in March 2020, we had the public mandate to close our doors. So we're talking about a business that's less than five months old, has already survived the fires and is now looking at closing its doors. We basically stopped all production and we were trying to figure out what we could do. Is there a way we can turn this around?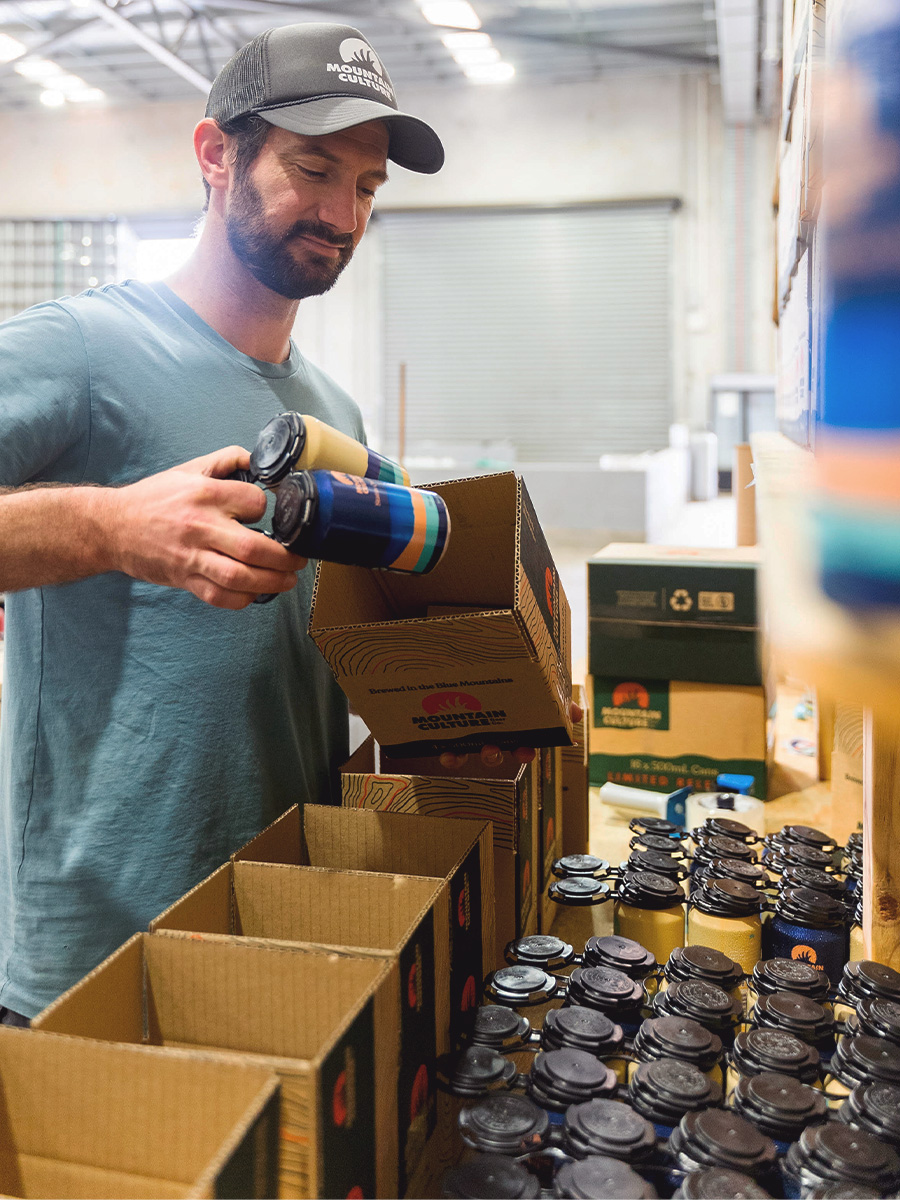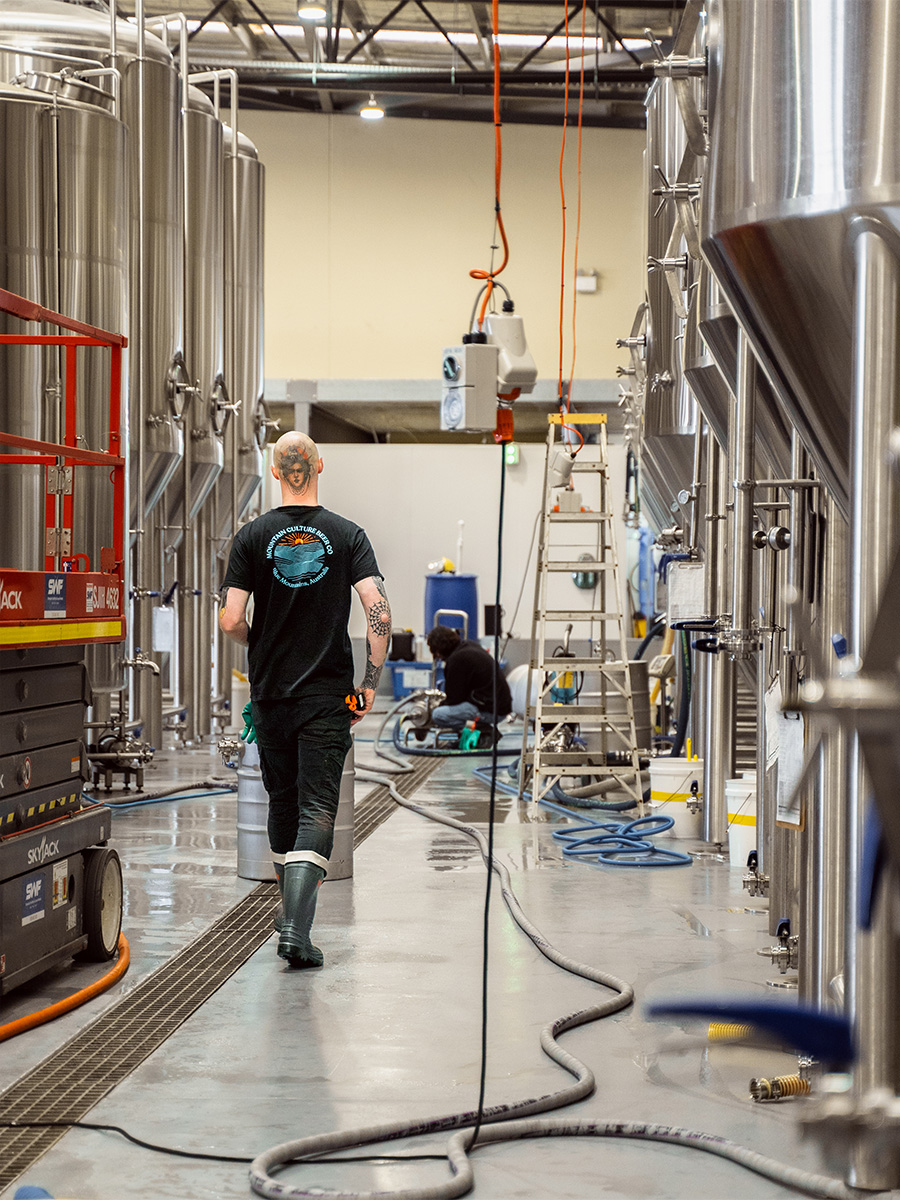 We decided to try to can the beer because everything was in kegs and in seven days we built a website, changed all the production process from kegging beer to canning beer, got labels made. It was a huge job, but we turned it around super quickly and then pivoted to selling our beer online.
We kept the same ethos or philosophy that we wanted to constantly have a continually changing taproom, but we wanted to bring that taproom experience into people's homes because that's the only way they could experience it. That was the goal. We had no idea the space we were playing in, no idea about eCommerce, no idea about putting things in the mail.
Mountain Culture ships with Sendle (hooray!) and you make use of our integration with Starshipit. Can you tell us a bit about how that helped you with the challenge of shipping?
We have a lot of different products that we're shipping all over Australia, so we needed a shipping software that was user friendly, intuitive and would help streamline everything. Both Sendle and Starshipit are easy to use, and the fact that they talk to each other means everything gets updated constantly between the two. The Starshipit integration really streamlines things for us, and saves us heaps of time.
Starshipit saves us heaps of time in the packing stage because we can:
filter orders by item (which enables us to streamline inventory and bulk pack repeat orders, and
sort orders by weight (which means we can start with larger orders and then move to smaller ones)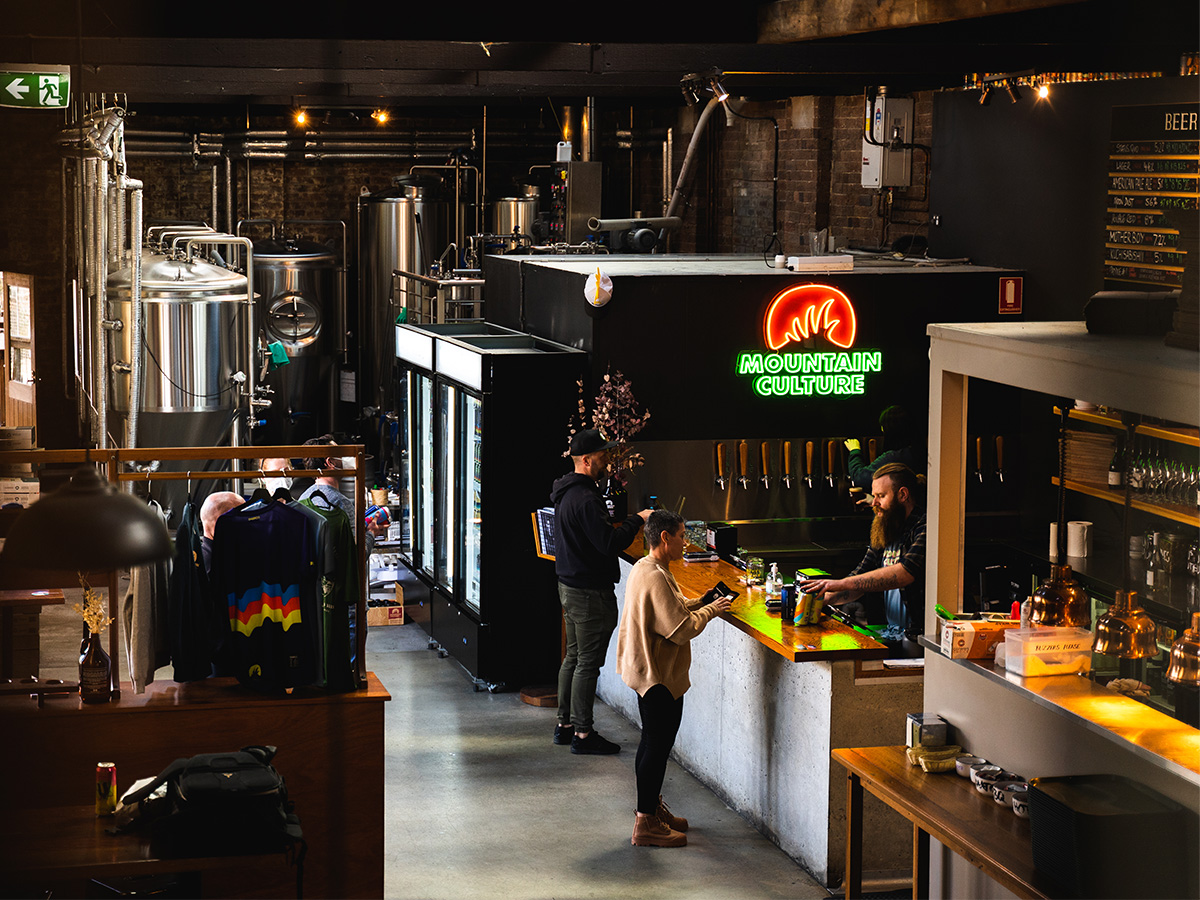 Doing both these things before printing our Sendle shipping labels allows us to save large amounts of time because when we have 25-50 of the exact same order, we can pack them at the same time making for huge efficiency gains. We easily save 6-10 hours a week that way.
We heard you used Sendle in the past and switched services. What made you want to come back?
During the pandemic, the popularity of Mountain Culture soared thanks to a few very active craft beer groups on Facebook. People from the mountains were sending our beer to their mates all over, to connect since they couldn't catch up for beers in person.
Going from attracting locals and visitors to suddenly having an Australia-wide reach drove demand in a way that we could never have anticipated.
With more parcels than ever before, we really needed our delivery service to kind of keep up with that demand. Our customers nudged us to try Sendle and we decided to give it another go.
Since we came back, the experience with Sendle has been awesome. There has been excellent communication with the team if something has gone wrong.
Our customers are emailing us, saying, "Oh my god, the beer's arrived and it's still cold, it still has condensation on it!"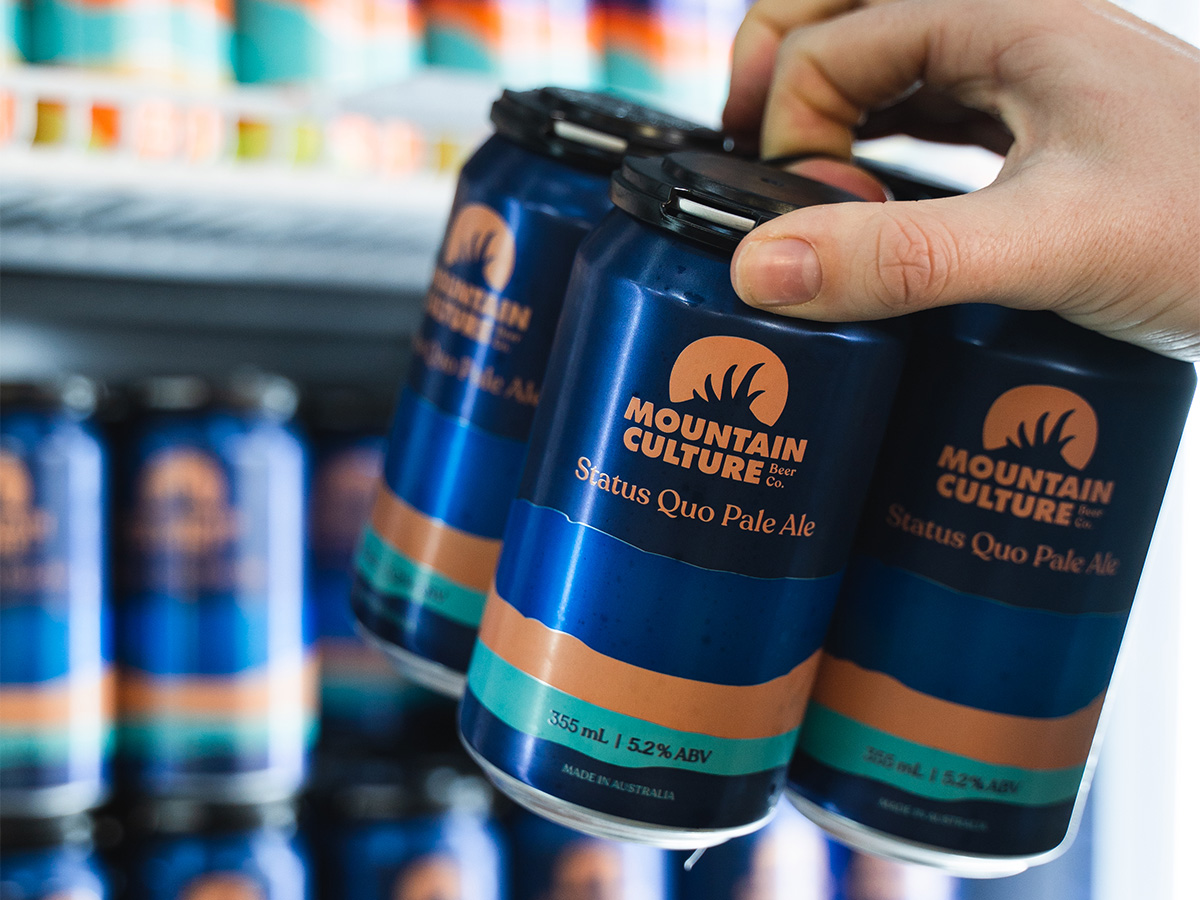 This is huge for us because one of our major problems when we're shipping beer is, "Is it going to arrive in the condition in which you send it out in?" The fact that Sendle can deliver it so quickly that it's still cold is a huge win for us and for the consumer of that beer.
We expect our customers to have a premium experience and shipping is the one part we cannot control. So knowing that Sendle cares about our customers' experience just as much as we do is a real comfort. ~ Harriet McCready
Photos from: Mountain Culture