February 15, 2022
Behind the Brand: Little Farm Plot
by Laura Woods
Little Farm Plot was founded by Serena McCoy to share the joy of growing food with everyone, selling sustainable garden labels and grow tips for backyard gardeners. Sustainable shipping is a no-brainer so Serena ships with Sendle to reduce her carbon footprint.
During Covid-19, Serena McCoy had a rude awakening. In light of panic buying, where supermarket shelves were stripped bare, she saw just how fragile and vulnerable supply chains were.
She realized it was time to stop taking an endless food supply for granted.
Motivated by this revelation, Serena headed back to her veggie patch with renewed purpose. She combined her newfound love of growing her own food and the desire to help others get their own backyard veggie patch growing, to launch Little Farm Plot.
For home gardeners who are overwhelmed by the plethora of different information about planting, growing and harvesting each species, Little Farm Plot's garden labels replace guesswork with correct work. QR codes on each durable UV-rated acrylic label to growing guides to set customers up for success.
The power of the partnership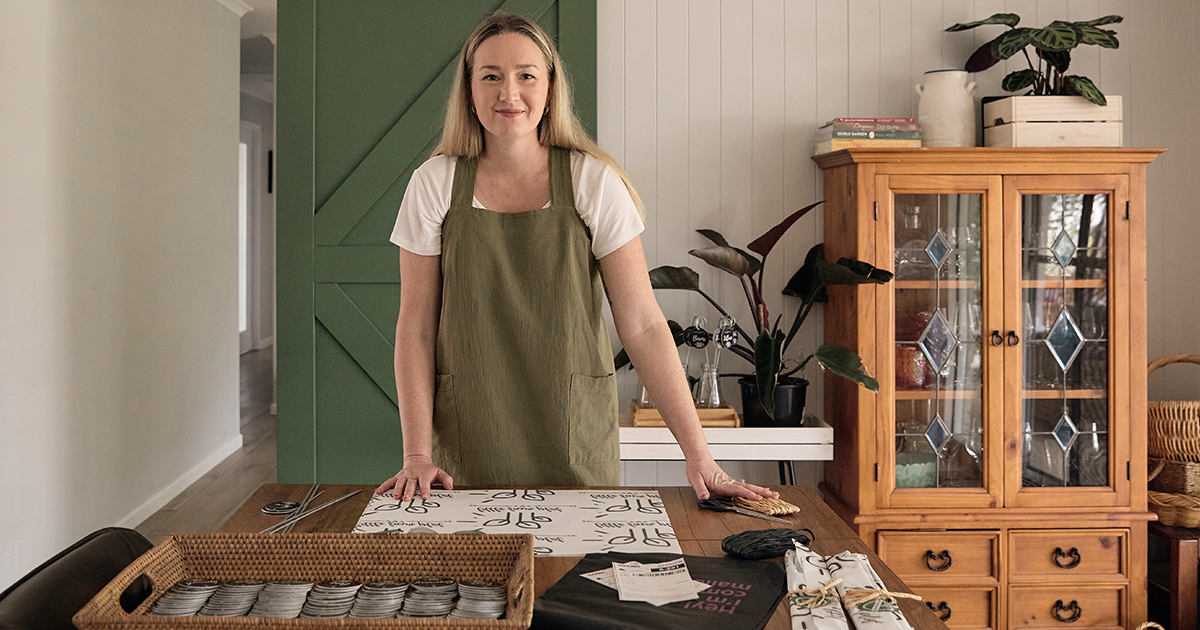 To meet the expectations of sustainably-minded customers, businesses must practice what they preach. For Serena, sustainability is at the heart of Little Farm Plot. Therefore it is important she adopts sustainable practices where possible.
As she has experienced, when like-minded businesses join forces they can improve supply chain sustainability, share resources, and better succeed in a highly competitive market. "I am always so amazed at how supportive the sustainable business community are with one another. We all share the same values to reduce our footprint on the environment and love to shout out to other businesses who are doing the same. It's a win-win situation for everyone and the environment!"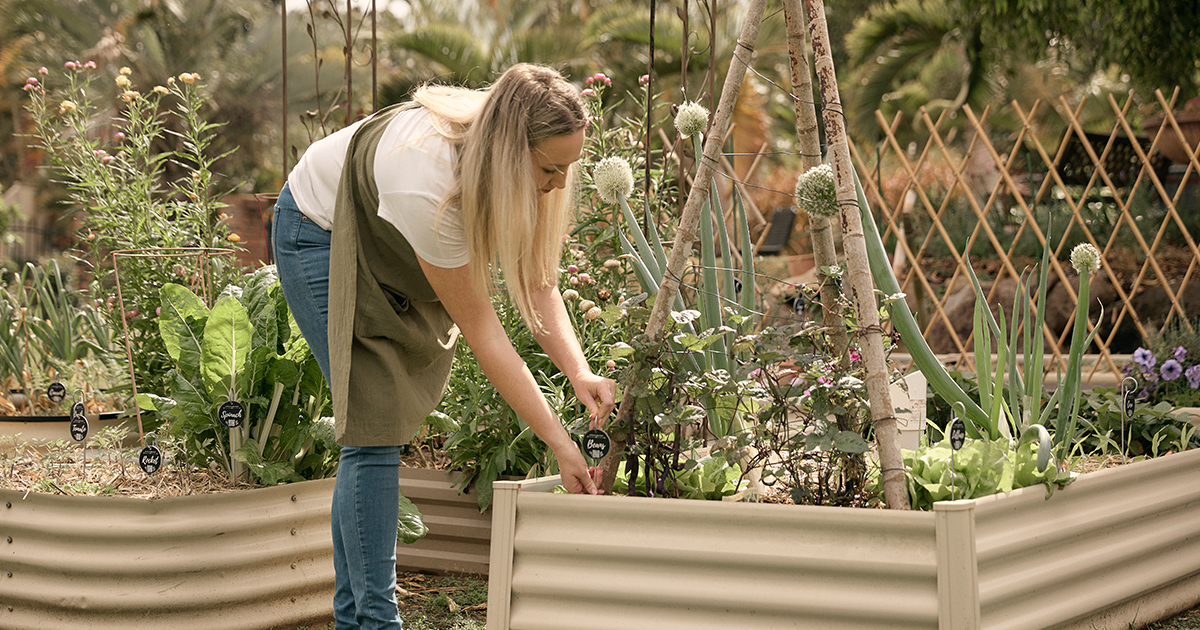 Little Farm Plot and Sendle are both value-driven businesses that balance purpose and profit. Serena's clever gardening invention helps people be more sustainable at home. Sendle helps small business owners be more sustainable at work.
Serena is proud to offer her customers shipping that supports an array of carbon positive projects around the world – from rainforest conservation to ecotourism and wildlife regeneration. Sustainability starts at home, sure, but contributing to a more sustainable world outside your own four walls is a pretty good bonus!
Saving money vs saving the environment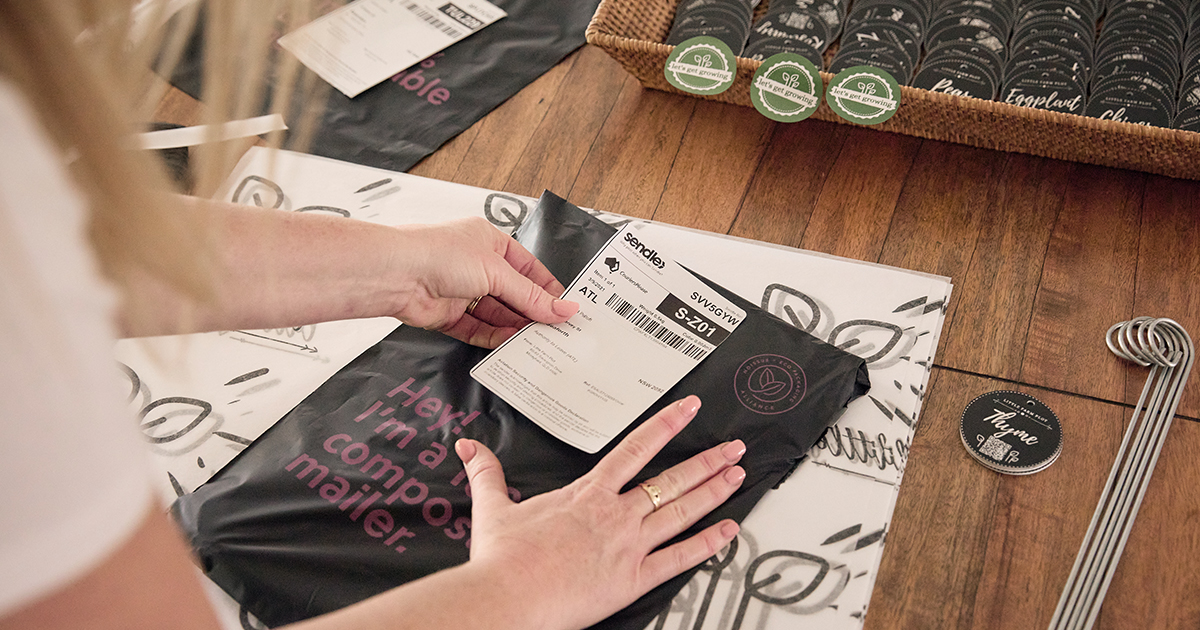 There is a widespread misconception that sustainability is too expensive. And sure, it can absolutely be…but it doesn't have to be that way.
As Serena discovered when launching her small business, sustainable suppliers and services can actually end up costing less. When comparing Sendle to other major couriers, Sendle came out on top with a competitive rate for door-to-door courier services. Sendle is even 40% cheaper on average than the competition.

"When it comes to being sustainable as a business owner, you don't need to 'do it all'. Just one small decision in your business can make a big difference for the environment. Swap plastic shipping satchels for compostable satchels or choose a courier like Sendle who will offset your carbon emissions. On the flip side, choosing to be sustainable also adds value to your business and many customers these days want to support a business who is making sustainable choices." - Serena McCoy


Sendle provides small businesses like Serena's with a unique opportunity to overcome environmental challenges - with no extra cost, business risk, or disruption. 'Business as usual' will not save the planet and there's no wrong time to make the switch to sustainable alternatives.