October 3, 2018
A mushroom of one's own: Life Cykel
by Eva Ross
What do coffee grounds, styrofoam, bees, leather, and your average backyard have in common?
Mushroom spores... If Ryan Creed and Julian Mitchell have anything to say about it.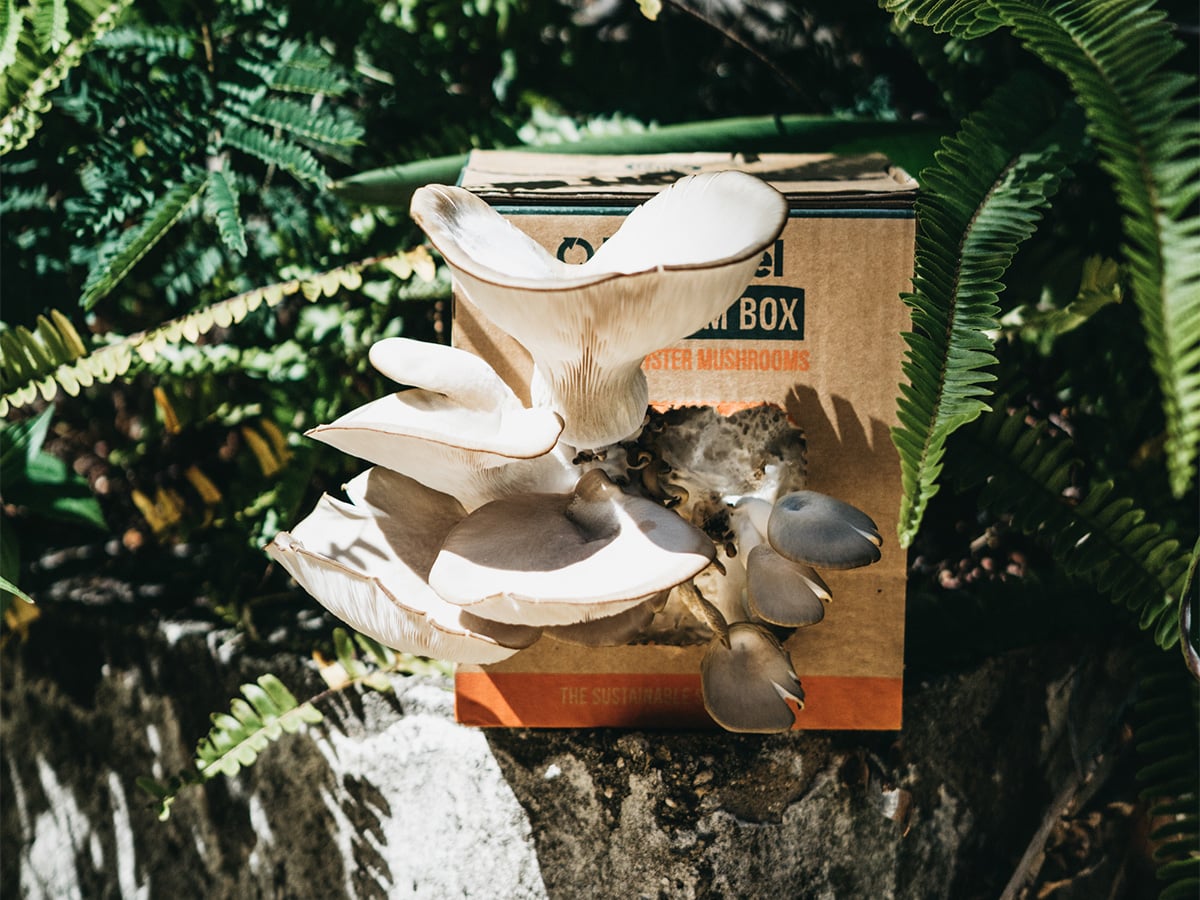 Meet the co-founders of Life Cykel, a small business using mushroom biotechnology to change the way communities eat, create, grow (and might just figure out how to grow your next pair of shoes).
Most of us enjoy a morning caffeine hit, but few would know that only about 1 percent of a coffee bean ends up in your cup. Australia's thriving cafe culture creates a staggering amount of coffee ground waste and the majority of grounds are dumped in landfill, creating environmentally destructive methane gas.
Before Life Cykel, Ryan and Julian had both worked in wellness for remote mining communities, an experience that showed them just how disconnected most of us are from our food — how it grows, how it's transported, and the environmental impact of wasting it.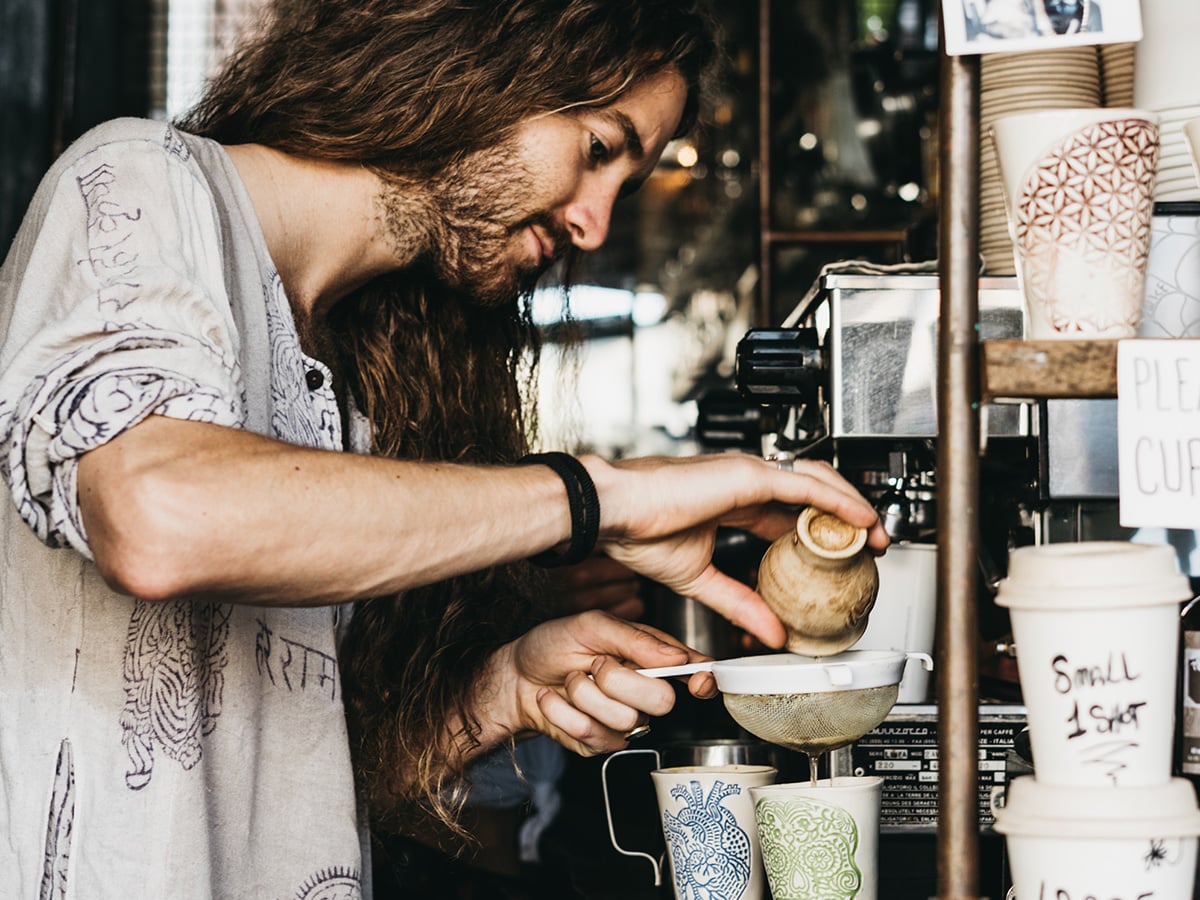 Learning the true extent of coffee ground waste led them to a powerful idea: what if coffee grounds could be repurposed as fertiliser for urban mushroom farms, reducing waste and creating a more connected, sustainable food culture in the process?
After getting local cafes on board, they started Life Cykel, giving Aussies the tools they need to grow sustainable, nutritious, delicious mushrooms in their own backyard. After signing up, customers are delivered a box with fertilising coffee grounds and starter spores — their own micro mushroom farm.
Fast forward three years and Life Cykel has expanded to every state in the country, helping thousands of Aussies become urban farmers. Choosing the right partners has been essential to its national expansion.
Sendle was always the simple and clear choice for us.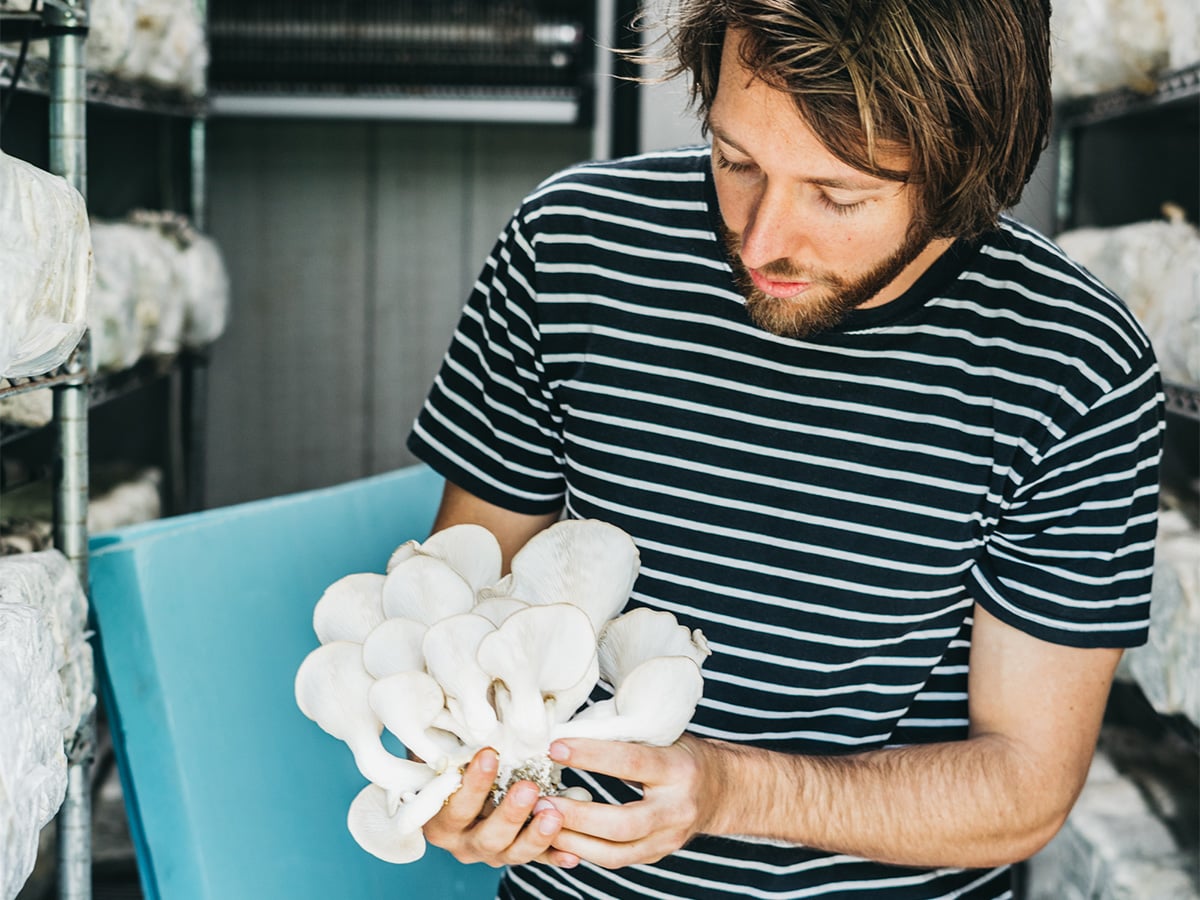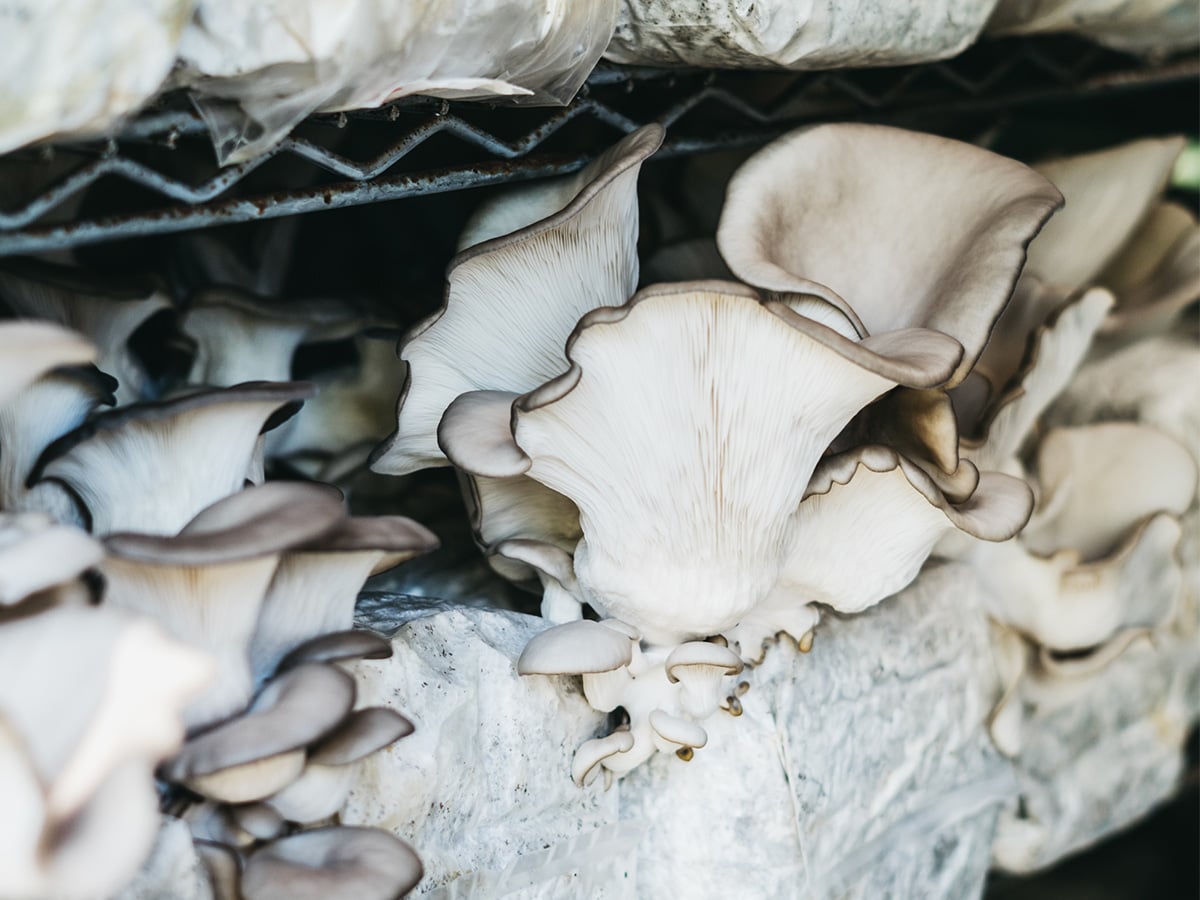 We chose Sendle because of the value proposition, its intuitive and easy-to-use dashboard, and because partnering with other environmentally-focused businesses is everything to us
We make it a priority to work with other companies that focus on social good. It's a core part of our business and we choose to support other businesses doing the same.
Life Cykel is making a real difference to sustainable food networks at a community level, and individual backyard boxes are just the beginning. The team has been a driving force for the National Mushroom Network, which facilitates the sustainable farming of mushrooms across the country.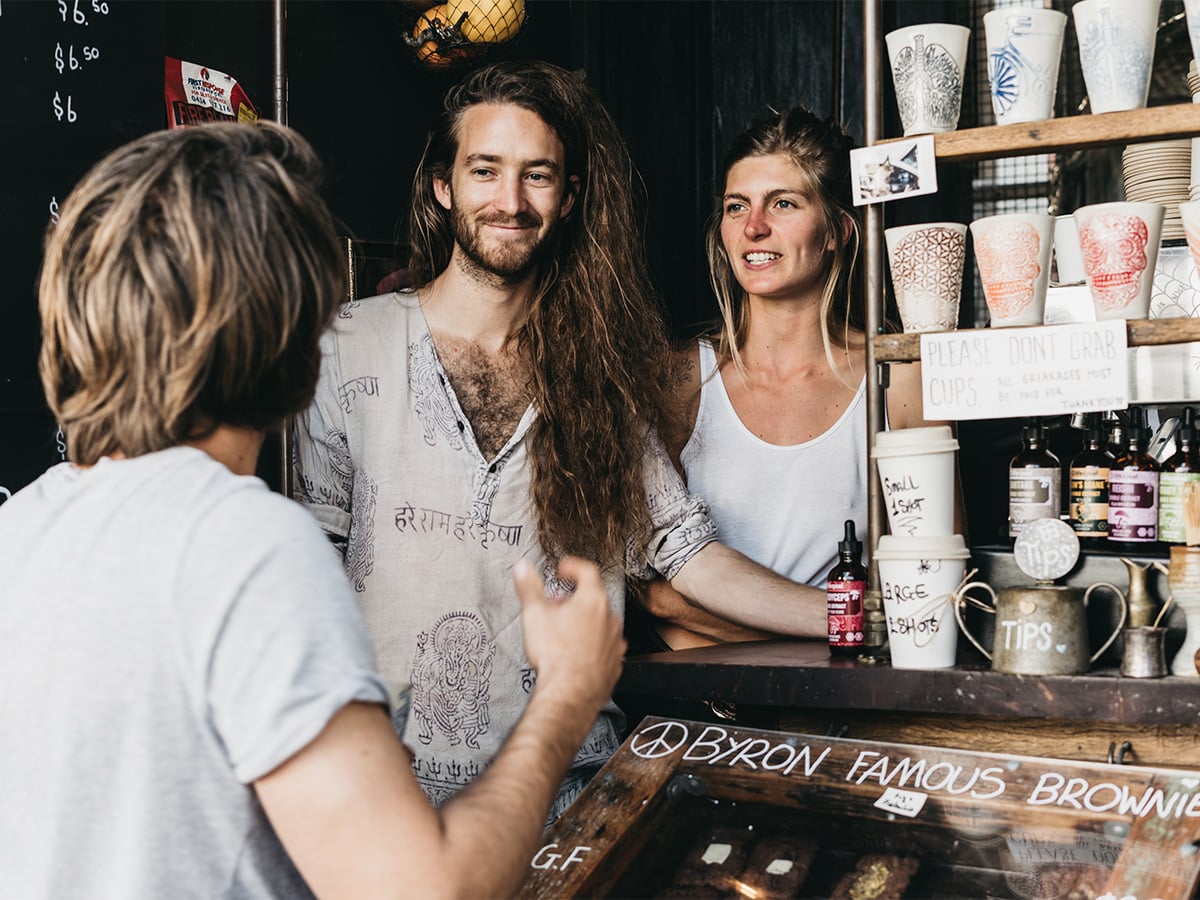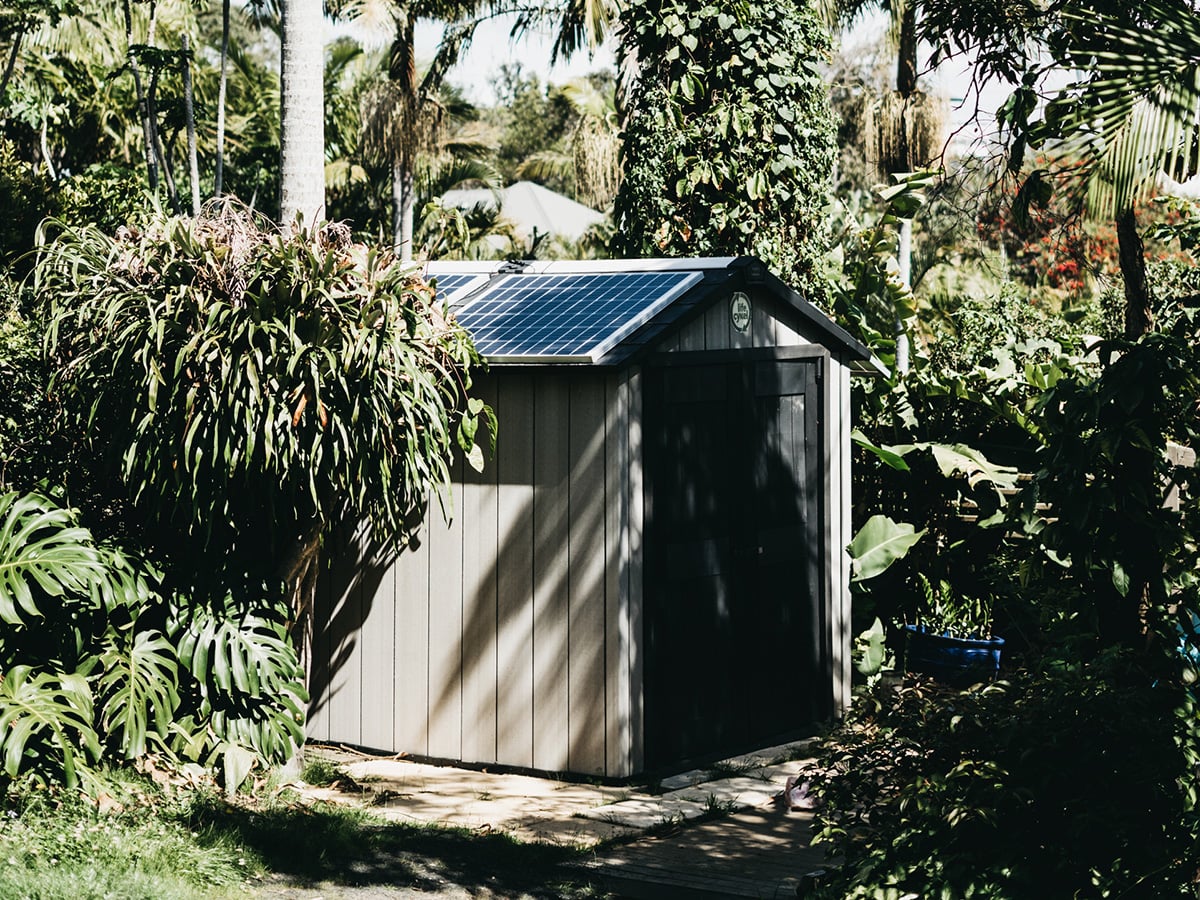 Through the network anyone can buy an urban farm kit, and use our research and methods to set up their own backyard mushroom growing containers, which they can then sell back to the community.
The team is also putting valuable resources into research of how mushroom proteins can be used outside of the food sector:
Replacing styrofoam and plastics with mushroom-based alternatives
Boosting immune systems of livestock with mushrooms
Replacing animal leather with mushroom-based alternatives
Improving bee longevity with mushroom extracts
Both Sendle and Life Cykel were founded around the same time and it's kind of been like growing up with a childhood friend. We've never looked back and wouldn't choose anyone else to help grow our business.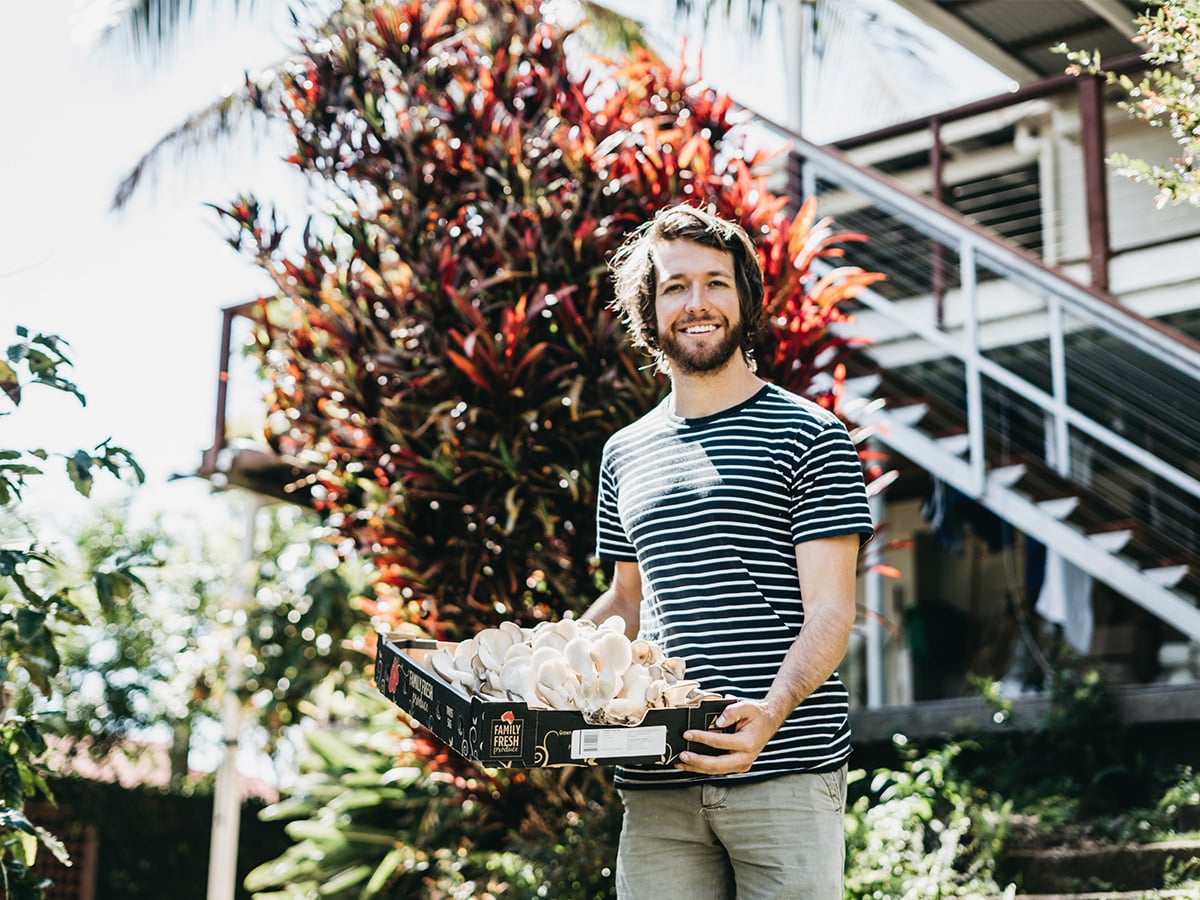 By 2020, our goal is to have an urban farmer representing every major town in Australia, with a network of 300 urban mushroom farms, tapping into the power of the circular economy.
Your main takeaway from today.
Keep your eyes open: often times, the seeds of a new business idea will present themselves at first as everyday frustrations. Julian and Ryan realised Australia's current disconnect between citizens and their food while working in a largely unrelated mining job. They listened to the people around them, reached out and seized the opportunity by starting up Life Cykel. The world is always changing and full of discoveries ready to be made if you just keep an ear to the ground.
Images courtesy @mmmoky