January 3, 2022
Need great eCommerce promo ideas? There's a national day for that
by Christopher Bragg
With peak holiday season in the rear view mirror, January's always a good time to plan your promotions for the year. One tried-and-true strategy? Run them around "National/World" Days so there's always a reason for customers to shop.

Coming up with your own creative promotions can be a lot of fun, but it's guaranteed to be a lot of work. And, if your concept is fully original and isn't connected to a well-known event or date, you're basically on your own.


By building a strategy around "National Days" and their global counterparts, you can catch people when they already want to shop. Plus you get a free jumping off point while brainstorming ideas. Here are some themes to get you started.
And don't worry if a day isn't celebrated in your country; note where it originated and why your business loves it. What's the point of global eCommerce if we can't borrow from other countries?
Fun food in focus
Every celebration needs food or else people won't stick around. Whether you sell edible items or things to eat them with, there's always a day devoted to food coming up soon. National Shortbread Day (January 6) is a sweet start to the year if you aren't still sick of all those holiday treats. If you need a little more time, wait for Chocolate Cake Day on January 27.
Nobody ever needed an excuse to eat pizza, but you can celebrate its very own day on February 9th. Boil a big bowl of noodles for World Pasta Day (October 25th) or pop open some tortilla chips for World Guacamole Day (September 16).
Fan of breakfast? Pancake Tuesday in Australia falls the day before Lent, and Pancake Day in the US is March 1. Prefer a delicious, crunchy waffle? Have a few on International Waffle Day, March 25th. Slather some chocolate hazelnut spread on either one for World Nutella Day, February 5th.
Fire up the grill for National Burger Day (AU May 28, US August 25th) or National Hot Dog Day (AU July 22, US third Wednesday July). Consider giving the plant-based lifestyle a whirl in Veganuary or dip your toe in on World Vegetarian Day, October 1.
Have an unusual food product that's hard to promote? May 11th is National Eat What You Want Day.
Don't forget the drinks!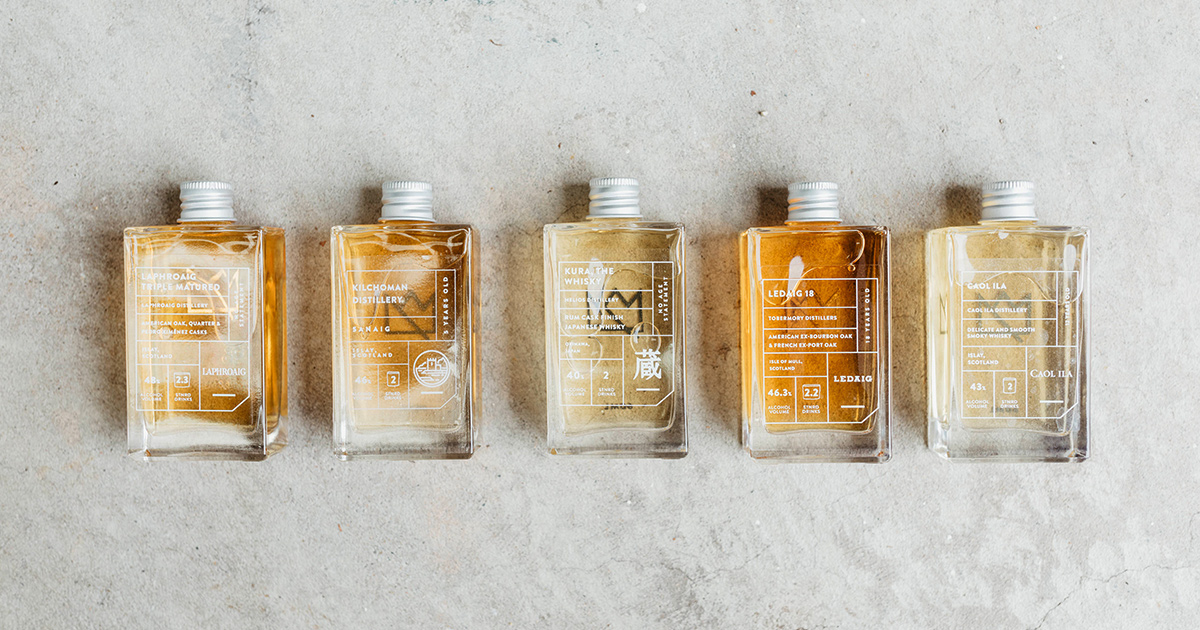 Whiskey Loot
If you're selling spirits or anything that goes with them, be sure to promote them during the corresponding national days. It may be a common practice, but that just means you'll be left behind if you don't join in.
Start the year off in a royal fashion with Ginuary, and check in again with gin fans on World Gin Day, June 11. Vodka more your speed? Try celebrating Halloween early with some spooky cocktails on World Vodka Day, October 4.
Don't forget you can always co-opt another national day. Have a flavorful liqueur to promote? Make a just-for-adults dessert with it on National Chocolate Milkshake day, September 12 in the US.
Celebrate any and every spirit on World Cocktail Day, May 15, or switch to the foamy stuff for International Beer Day, August 5.
If it's been a year of excess, shake it off with National Bloody Mary Day on January 1st, or give your liver a break with Dry January. Don't forget the non-alcoholic drink that keeps the world going on International Coffee Day, October 1.
A heaping helping of health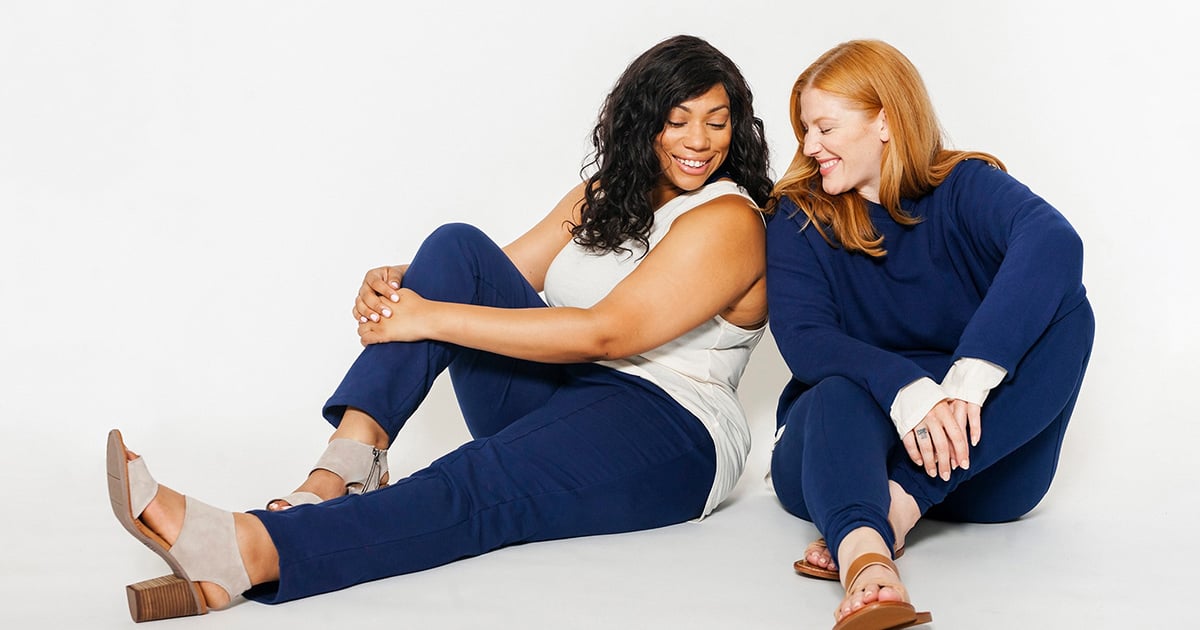 We The Source
There's nothing quite like a health bandwagon to get people shopping for shoes, equipment, and fabulous athletic wear. Get things rolling with World Bicycle Day on June 3, but be extra careful not to confuse it for the famous Bicycle Day on April 19th.
Sell some leggings and mats with a message of mindfulness for International Day of Yoga, June 21. With walking more popular than ever, be sure to promote Walk to Work Day (AU November 13) and National Walking Day (US first Wednesday each April).
Love, relationships, and equality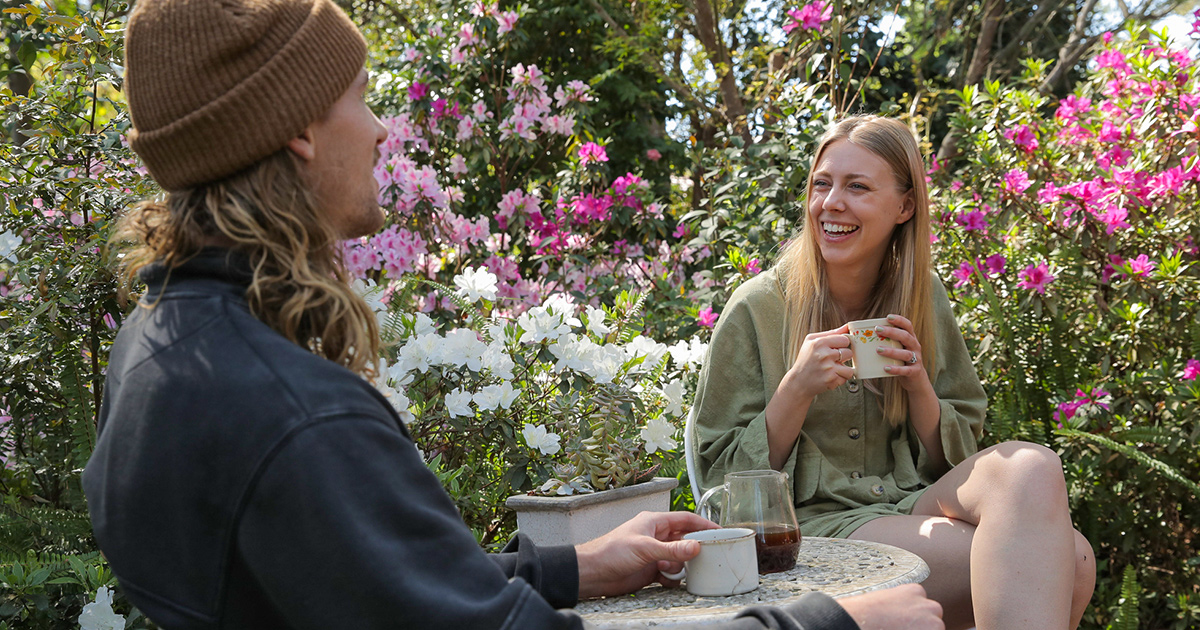 Ellie Lowe
Mother's Day and Father's Day are definitely already in your plan, why not try out Siblings Day on April 10? It might be a great time to apologize for that April Fool's Day joke that didn't land. Couples will of course go all out on Valentine's Day (February 14th) but China's Singles' Day (November 11) is now the biggest shopping day worldwide. Since single shoppers clearly have a lot of money to spend on themselves, it's a great time to court them.
The love keeps coming after Valentine's Day ends. Promote small gifts with Random Act of Kindness Day on February 17th and awesome pet gear for Love Your Pet Day on February 20th.
Be sure to tread lightly around important dates like Black History Month and LGBT History Month, both in February. There's nothing wrong with throwing your support behind important causes, but it's important to be respectful and lift people up rather than trying to directly make a sale.
The best thing about national and international days, weeks, and months is that any you can think of probably already exist. Think you've got a great idea for a National Day that doesn't? Try registering it for the ultimate bragging rights.
Events we mentioned, at a glance:
January 🎆
Dry January, Ginuary, Veganuary
National Bloody Mary Day (January 1)
National Shortbread Day (January 6th)
Chocolate Cake Day (January 27th)
February 🖤
Black History Month, LGBT History Month
World Nutella Day (February 5th)
National Pizza Day (February 9th)
Random Act of Kindness Day (February 17)
Love Your Pet Day (February 20)
March 🥞
Pancake Tuesday (day before Lent, March 1 in 2022, February 21 in 2023!)
Pancake Day (US, March 1)
International Waffle Day (March 25)
April
👯
National Walking Day (US, first Wednesday in April)
Siblings Day (April 10)
May 🍔
National Eat What You Want Day (May 11)
World Cocktail Day (May 15)
National Burger Day (AU, May 28)
June 🧘🏽
World Bicycle Day (June 3)
World Gin Day (June 11)
International Day of Yoga (June 21)
July 🌭
National Hot Dog Day (AU, July 22; US, third Wednesday in July)
August 🍺
International Beer Day (August 5)
National Burger Day (US, August 25th)
September 🥑
National Chocolate Milkshake Day (US, September 12)
World Guacamole Day (16th)
October ☕
World Coffee Day (October 1)
World Vegetarian Day (October 1)
World Pasta Day (October 25th)
November 🚶
Singles Day (China, November 11)
Walk to Work Day (AU, November 13)
Banner photo by Anete Lusina from Pexels