February 11, 2022
Your Wild Books: Documenting the perks of dirt
by Dominic Wagner
From the sanctuary of the beautiful Adelaide Hills, writer, publisher and environmental advocate Brooke Davis crafts books that keep kids and adults connected to our earth's natural wonders.

With every advance in modern technology, there seems to be a trend moving our bodies and brains towards more controlled, sterile, and uniform environments that, while safe and efficient, separate us from the natural wonders we owe our existence to. As the digital realm expands and demands more of our time for conducting business and social exchanges, Your Wild Books is on a mission to keep us in the dirt, at least some of the time.
Founder Brooke Davis experienced the value of maintaining a close connection to the natural world after she established an outdoor program for kids to play and explore during the holidays. She adapted the lessons she learned into a series of books that serve as a reminder that there are an infinite number of possibilities when we take the time to be free to exercise our imaginations in natural spaces.
She took some time out with me to discuss her green time philosophy, the challenges she faced of self-publishing her book series and the process of maintaining a sustainable business that lives up to her personal commitment to protect the environment.
Sendle's small biz quiz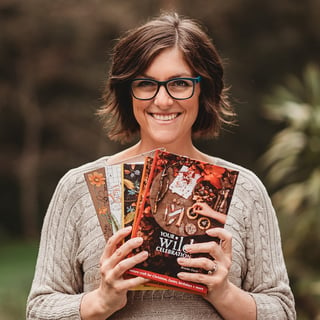 Brooke Davis
What is your name, your title within your business, and your location?
My name is Brooke Davis and my title is a bit fluid. I do a little of everything. The fun one is the director of mud and memories since we're all about nature and getting dirty. I'm located in the Adelaide Hills in South Australia.
Describe your business in four words.
Kids, nature, play, and books.
What is the origin story of your wild books?
When my daughter started school I recognized there was a big gap in the amount of nature time that she had access to previously in kindergarten and her early years. So I went about starting a program to get kids outside on school holidays. I thought that would be a good opportunity when kids traditionally go to an OSHC (Outside School Hours Care) setting instead, they could go to a place where they could be outside and be free to play and have unstructured time to connect with nature without any schedules or set activities.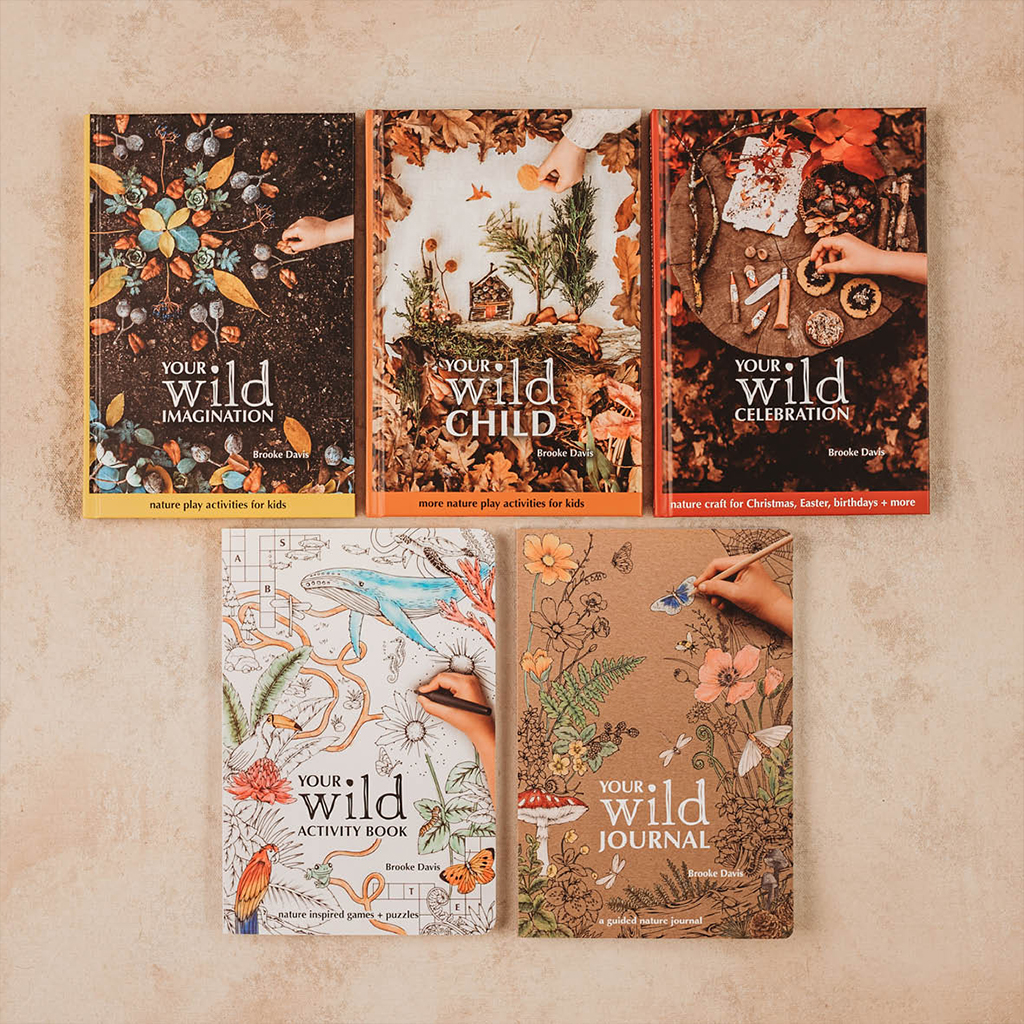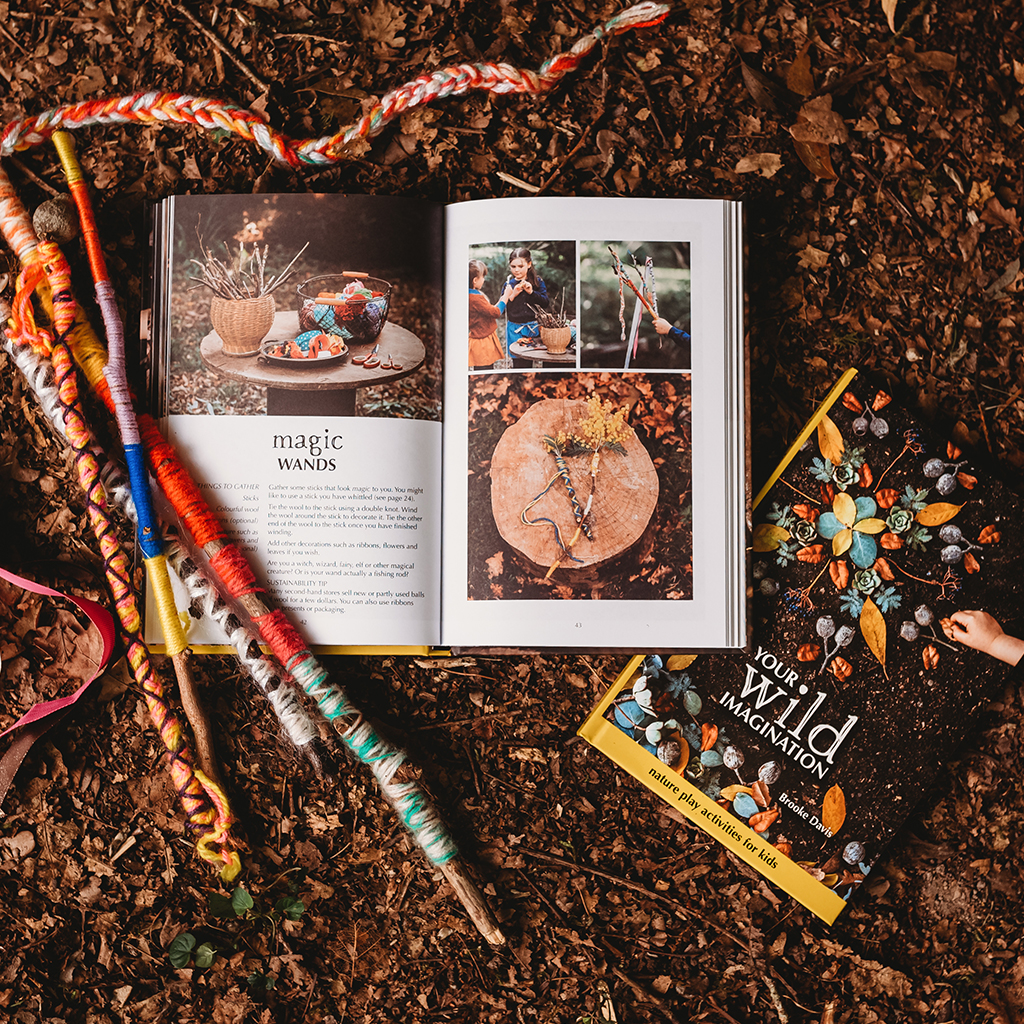 Running that program was amazing and crazy at the same time. We ran the program for about three years and over that time there were more than 20,000 kids who participated. The events industry is very stressful and we were very weather dependent being an outdoor program, so I got burnt out, to be honest.
I took a little break and decided that writing a book would be the best way to share the things I had learned myself and from the children during the program. I thought it would just be one book but when I started planning the activities that could be included there were more than 100 so I set about doing a series of books for kids. I published the first one in October of 2019 and as of today, I have five books and two card games.
Self-publishing is a difficult endeavor unto itself. What challenges did you face as an environmentally friendly, sustainable business trying to maintain your core values while getting your business off of the ground?
When I did the first book I ran a Kickstarter campaign that was able to raise $33,000 to assist with the first print run of the book and the production costs which are quite high. I was adamant that I wanted to keep it a local production because I could control things more easily and maintain the sustainable ethical principles during the books production process. I chose a local printer and we used locally sourced paper which cut down on the emissions of transporting paper around the world.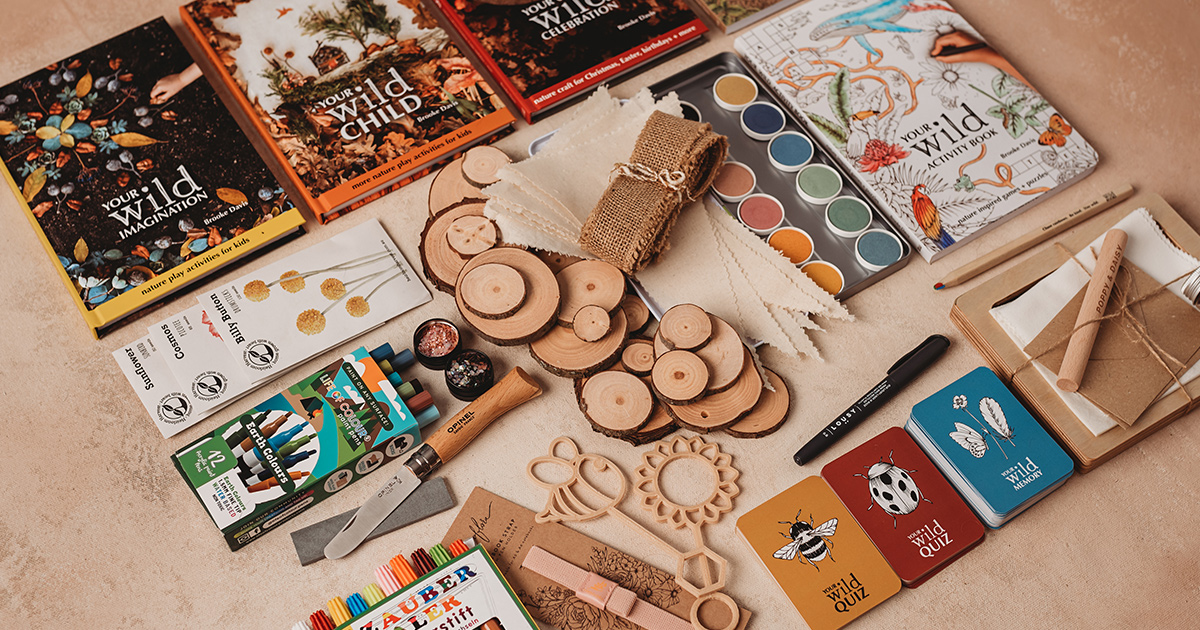 I was approached by a traditional publisher early on. They wanted to take me on as an author but I decided against that because I wanted to have more control over the publishing process. It's hard to find books that have been printed in Australia among the big companies. They wanted to have their input in different ways in the book and the sustainability aspect and I felt uncomfortable compromising on these values. Self-publishing is a very hard thing to break into. What helped me was my experience running a program and I had a number of people invested in our progress. That helped me get it off the ground and most of the growth has been organic. I do advertise of course but most of our business comes from word of mouth which is really lovely.
Do you have any advice for people looking to self-publish?
In business, my biggest piece of advice is to have a really good product. You have to make the product as good as you possibly can and make sure it is something that people want and need. My products are definitely both of those things. People need more time in nature and they need ideas to help them get there. The books are beautiful. People love it when they look at it. It's easy for children and great for adults as well. You have to polish the product as much as possible before launching it. Then good luck. It's hard work.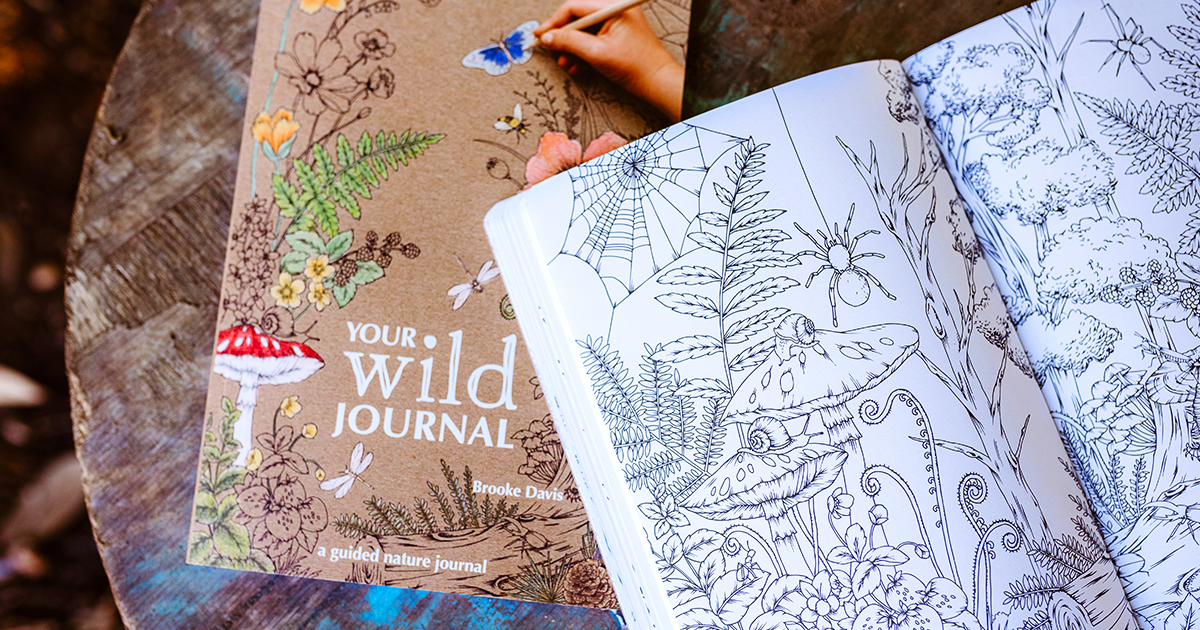 What are some of the things you enjoy the most about being your own boss?
I have been my own boss since my daughter was born. About 10 years. It's highly unlikely I'd go back to working for someone else because being your own boss just gives you that flexibility to fit your life in with your work. I'm so passionate about my work that it does blend in together with the kids and the time that we spend outside.
I've just started building a beautiful office in my garden where I can take all of my work stuff out of my house and have a beautiful space surrounded by greenery.
What are some of the benefits of green time versus screen time? What can kids learn from nature they won't get from their iPad?
Nature can teach them so much. There is room for both. If you go too far in one direction that is when the problems arise. You have to find a happy medium. Screen time is very structured. Usually, there is only one way of doing things with set parameters. In nature, it's much more open-ended. Kids need to use their creativity when things aren't uniform. No two sticks will ever be exactly the same.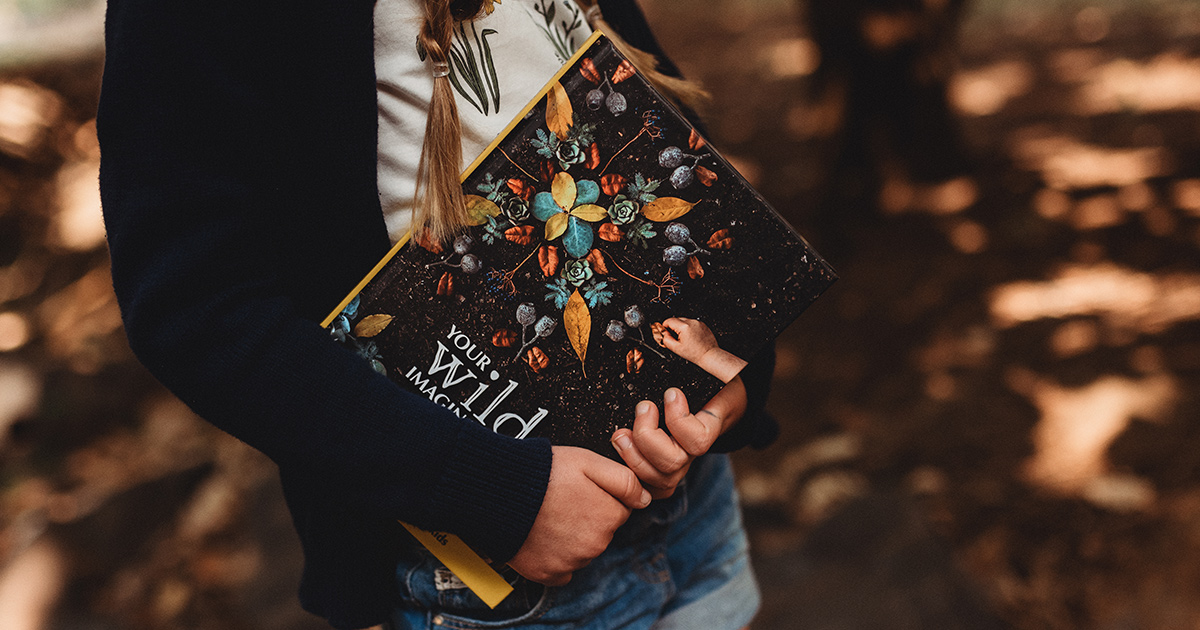 Science has shown that being in nature provides many benefits like reducing anxiety and stress which screen time can increase. It's nice to be able to have something to go to that can help reduce stress and overscheduling that children find themselves experiencing.
The other main benefit that underpins everything we do at Your Wild Books is the connection to nature itself. If you don't spend time in nature you won't have a great connection to it and you won't protect it as an adult or as a child. If you are spending time in nature and you notice the birds and the insects and you journal outside and develop that connection it will help you through life to protect it. Without nature, we don't have much of a life.
How did you discover Sendle and what role does it play in your business?
I discovered it on Google originally. I've used Sendle since the very beginning, sending out my first books from the Kickstarter. It plays a big role in the parcel delivery aspect which is essentially what I do as an eCommerce business. It accounts for a bit more than half of the parcels I send out around the place. I really value my courier driver actually. She is amazing. She is very caring and goes out of her way to help me.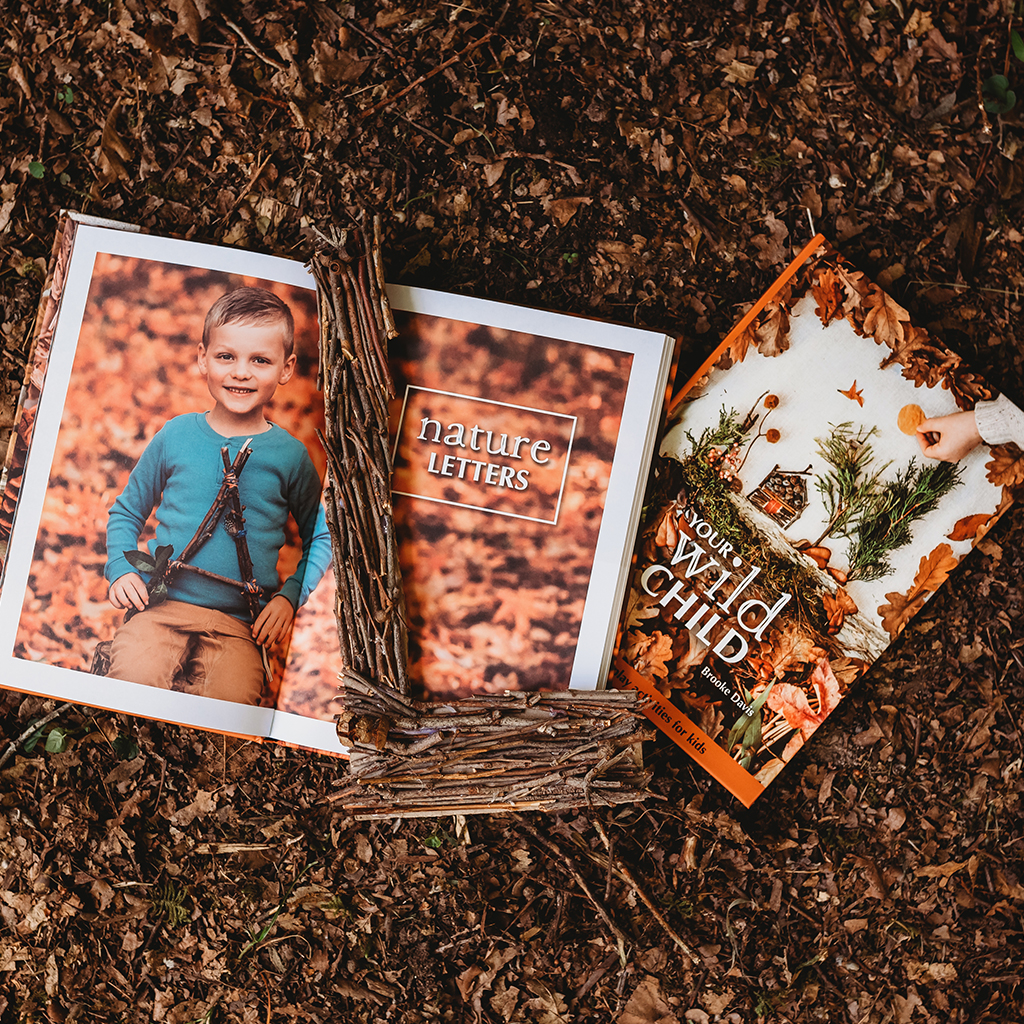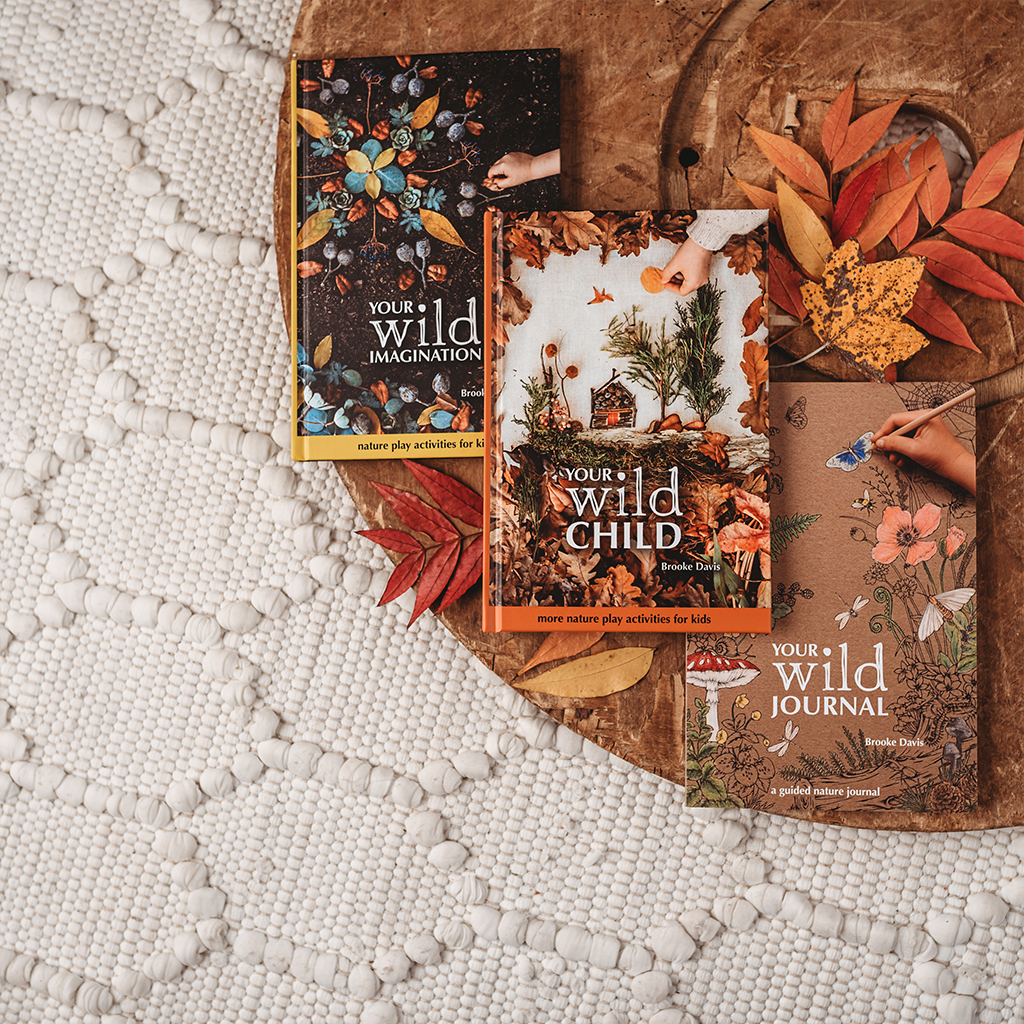 Any final words of wisdom?
Go outside more! It benefits everyone. Young and old, it makes a huge difference in our well-being.
Discover more about Brooke's book series and card games on her website www.yourwildbooks.com for some amazing ways to spend your green time.
Photos courtesy: Your Wild Books