May 22, 2023
Game, set, batch…upload: Versus Merch wins with Sendle's 250g
by Dominic Wagner
What do Australian tennis ace Nick Kyrgios and your fave indie band have in common? Merch. Tees, caps, cups, magnets, books, bags and more. We talk shipping swag with Versus Merch.
No one appreciates the power of merchandise quite like a band on tour and the die-hard fans that buy a coveted t-shirt after a gig. It's a beautiful thing.

Versus Merch was founded in these beloved trenches, producing quality merchandise for bands to sell, and over the years the business has grown steadily into a promotional powerhouse that can print logos on just about anything for anybody.
"Sendle is so simple and easy to use. And
250g
saves us heaps of money. We just pull sales data from
Shopify
, use the
batch upload feature in Sendle
and start packing orders"
~
Chris White, Head of Operations, Versus Merch
Brand awareness is vital to every enterprise, and the partnerships Versus Merch has attracted have lived up to its founder Evan McLellan's vision of "doing cool things with cool people."
Bands, local gyms and even tennis ace Nick Kyrgios have worked with Versus Merch to get their brand names going viral, with a personal touch.
We had the opportunity to speak with Versus Merch Head of Operations, Chris White, about logo logistics and the role Sendle plays in delivering the goods.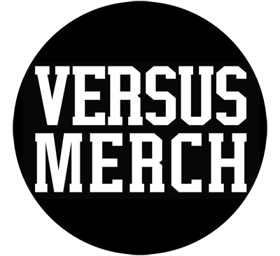 Sendle's small biz quiz
What is your name, your title within your business, and your location?
Chris White | Head of Operations | Murrumbeena, Australia
Business
How would you describe your business in a nutshell?
We help our customers put their logo on anything. That includes t-shirts and hoodies, drink bottles, umbrellas, stickers, signage, and literally anything in between.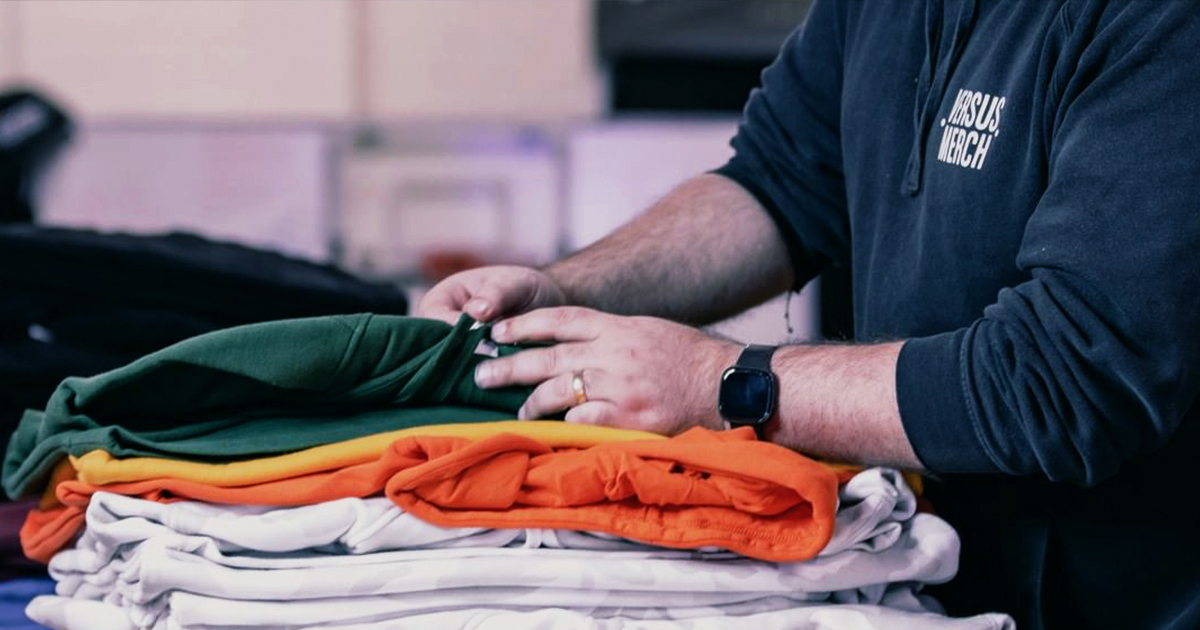 What made you start your business?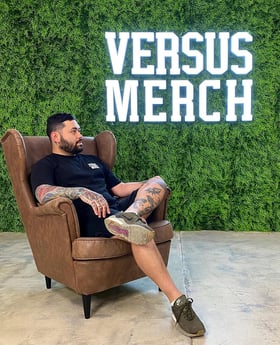 Evan McLellan, Founder and CEO
Versus Merch founder Evan McLellan actually started out as a graphic designer, primarily doing work for band.
When he was constantly asked where his clients could go to get his artwork printed onto garments, he saw an opportunity and Versus Merch was born.
What's an example of the merchandise you're making?
We fulfil for a few different customers. For example, Nick Kyrgios' charity the NK foundation and also Campify which is like Airbnb for caravans.
We use Sendle to send orders to customers, be that t-shirts, hoodies or stickers.
In the busiest time of the year with the Nick Kyrgios charity, if he is doing well in a tournament, we'll see a huge spike in the number of packages we're shipping. It's crazy to see – anytime he does something that generates headlines we make sales!
Do you do print-on-demand?
We have a few gyms doing print on demand programs so they host their own sales and send them over to us to print.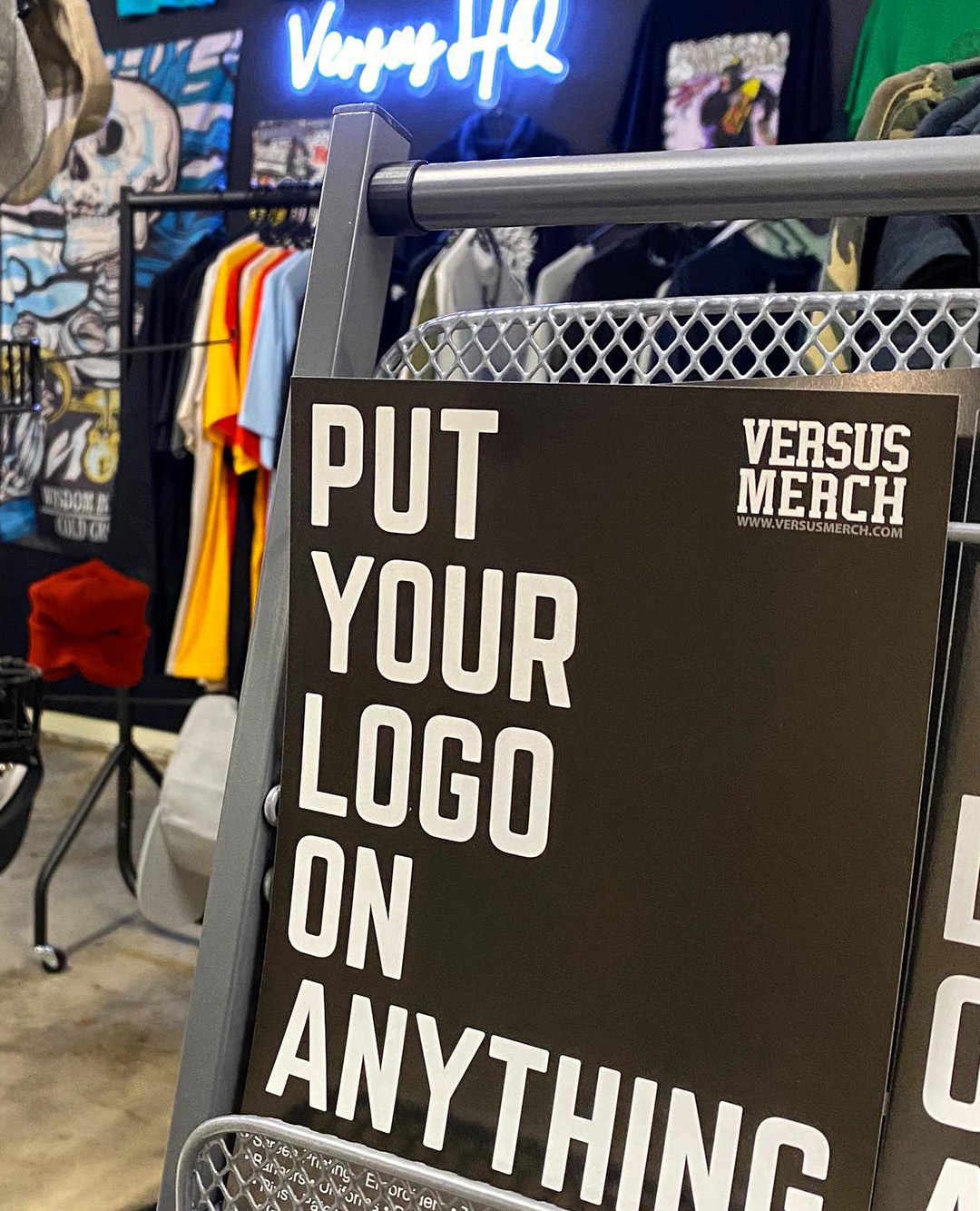 We've also launched a print on demand program ourselves called Versus alliance that we are running through Shopify. We can host a store for the local gym and whenever their customers buy a t-shirt we print the t-shirt and ship it directly to their customer.
What is most important to you in regards to shipping?
Lowest possible is always important but for structuring the business and trying to help us make money flat rates are easier because that means I know exactly what to charge the customer.
"For our satchel-based orders Sendle usually comes out the cheapest, so we'll use you guys."

Do you reuse cardboard boxes or branded packaging?
At this point, free boxes, but we brand those boxes ourselves with a sticker we put on the front with the job number, customer details, and our logo. We also have branded packaging tape. We might order 50-70 t-shirts from AS Colour that come in one box. We'll brand the t-shirts and ship it out in the same box.
Do you use any eCommerce integrations?
When we put together the orders that we are fulfilling for customers most of it is just data pulled from Shopify. We normally just pull that from Shopify, format it, and upload it to Sendle and start packing orders.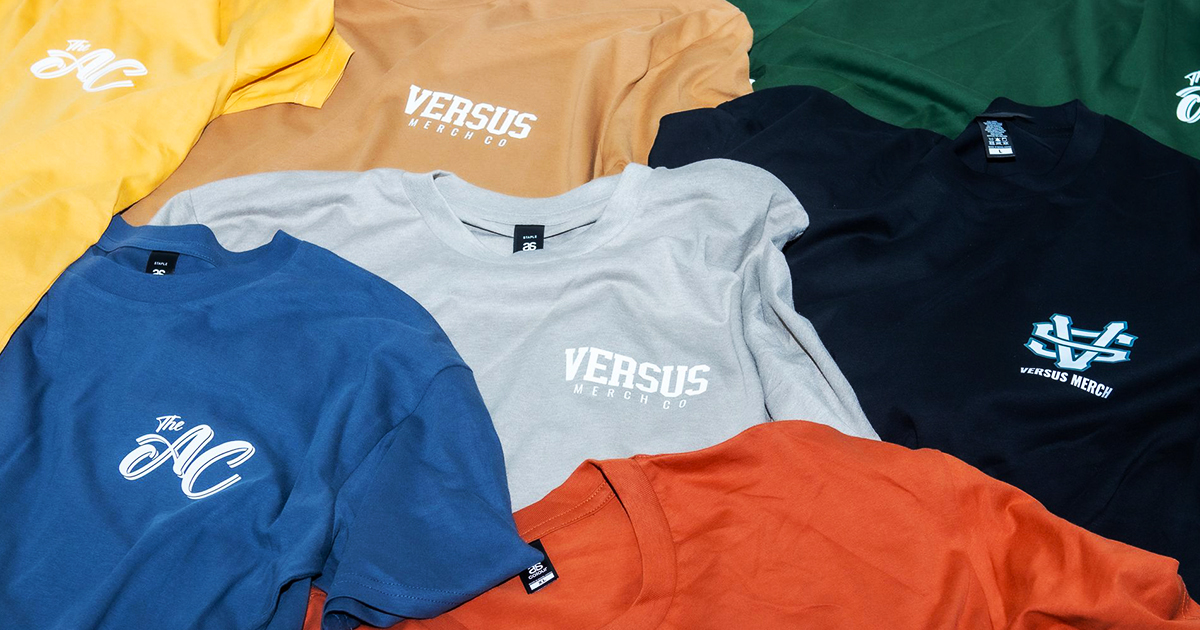 Where do you get tips and tricks for running the logistics side of your small business?
If there was anything I didn't know I'd jump straight into google and try to find an answer. On the logistics side of the business I haven't read much outside of the newsletters that we receive from our freight partners like Sendle.
What's the last thing that you bought online?
It would have been nappies and baby wipes and all that fun stuff for my son.
What do you like most about Sendle?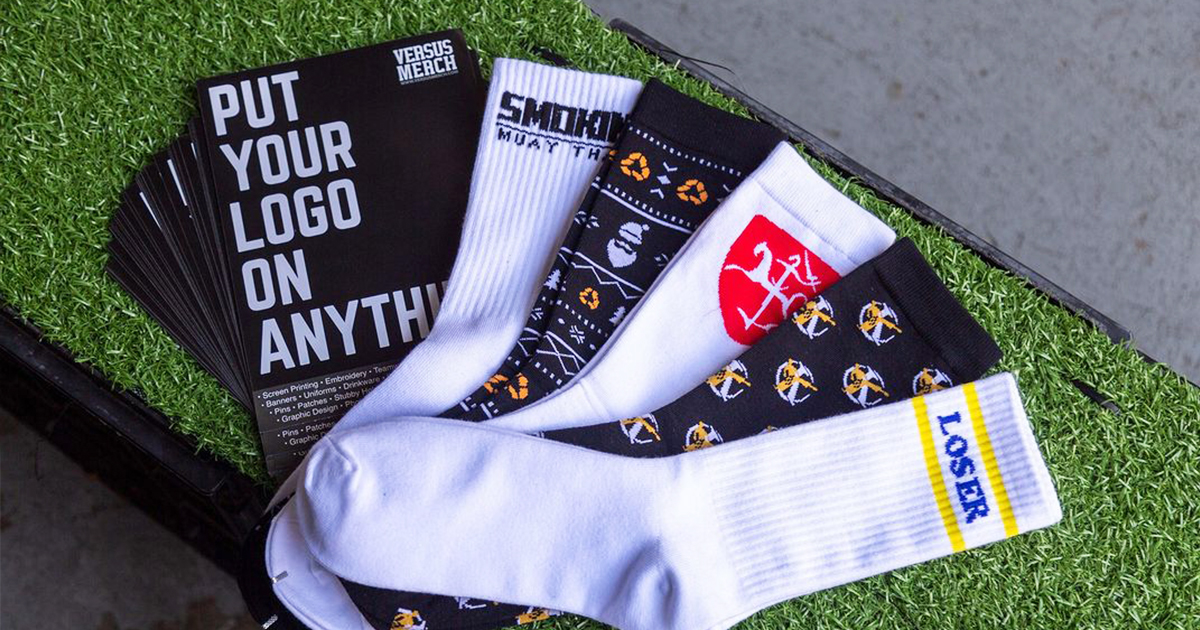 The ease of use, especially in terms of the batch upload feature in the Sendle dashboard. That's the best feature for us.
"We also love 250g. It's perfect for us when shipping small and light things like a single t-shirt, a cap or a poster. With 250g we can re-use packaging we already have, like a cut down cardboard box or half a satchel."
Want to chat with us and get your small business featured in a Sendle campaign? Drop us a line here.
Photos courtesy: Versus Merch Instagram