June 29, 2021
Twitterpated: Interactive books that'll get your kids hooked on learning the old fashioned way
by Laura Woods
Let's just admit it. It's temptingly easy to keep our little ones occupied with a phone or an iPad, but we all know it's important to limit children's screen time.
So what to do?
Lawyer and mother of three, Frances Ban, has a few tried and tested parenting techniques up her sleeve, but her secret weapon is busy books - interactive books for babies and toddlers designed to enhance their fine motor skills, cognitive skills and imaginary play.
Frances first discovered them while living overseas. After returning home to Australia, she noticed a gap in the market and launched her own busy books store - Twitterpated.
Twitterpated's fabric busy books are packed with fun activities and sensory materials made from felt, zippers, buttons, velcro and string.
At Sendle, we think they should be on every parent's radar.
Sendle's small biz quiz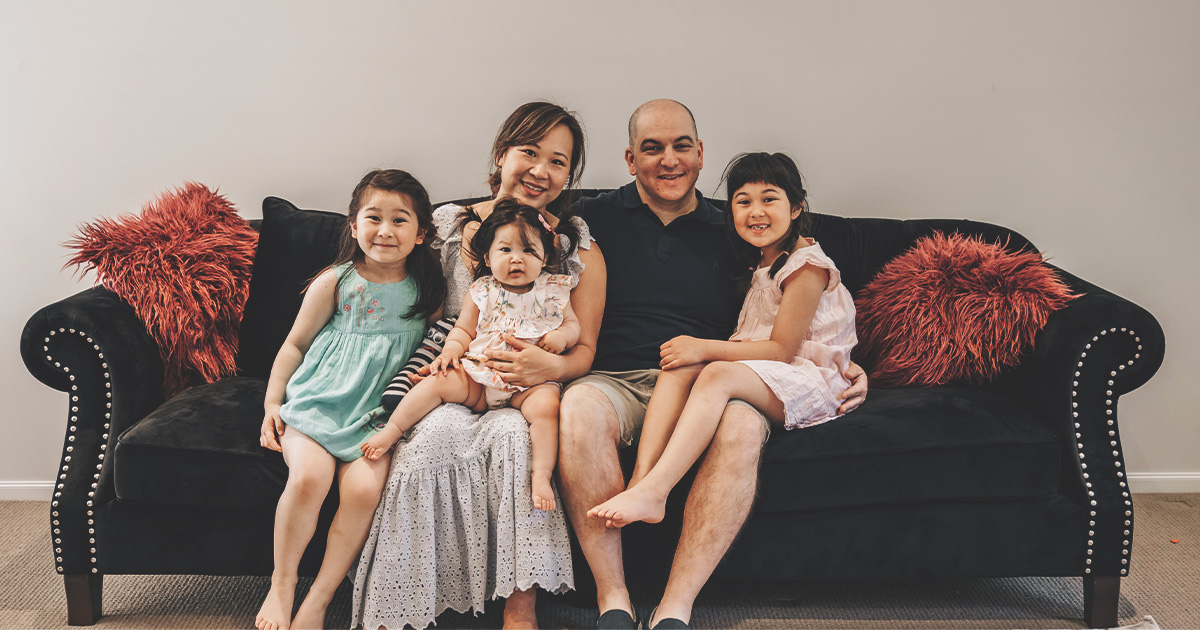 Frances Ban and family
Name, title, and location
Frances Ban, Founder | Sydney, Australia.
Business
How would you describe your business in a nutshell?
We design and sell busy books for babies, toddlers and preschoolers.
Twitterpated books differ from traditional busy books as they contain activities with an added focus on cognitive school readiness skills such as counting, colours, shapes, patterns, matching, alphabet, phonics and name recognition.
They're designed for independent play, interactive play with parents and are a great alternative to screens and devices for keeping children busy.
And what about in just three words?
Children's Busy Books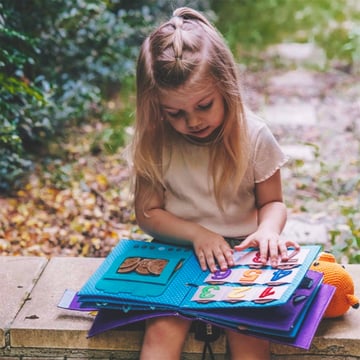 When did you get started? Any particular origin story or were you always wanting to start an online business?
As a mother of three I am constantly on the lookout for products that are not only fun and engaging but also stimulating and educational.
I first stumbled upon busy books whilst living abroad. I was blown away by the possibilities and the endless developmental benefits each page had to offer.
Inspired by these books I set out to design my own activities for each of my three children who were in different stages of development, had different interests and responded to different learning styles.
What did you do before you started your business?
I was a lawyer.
Why the move from law to selling children's books? ;
I have always been a very creative person and particularly enjoyed playing with busy books that we purchased whilst living overseas.
We took our books everywhere with us; to restaurants, parks, planes, doctor's waiting room etc. When we returned to Australia, busy books were also a life saver during COVID-19 home schooling.
As my children were older I tried to find books with more educational value but I couldn't find any in Sydney. This made me realise that there was an untapped market opportunity in Australia.
Why is it important to develop motor skills at the childhood stage?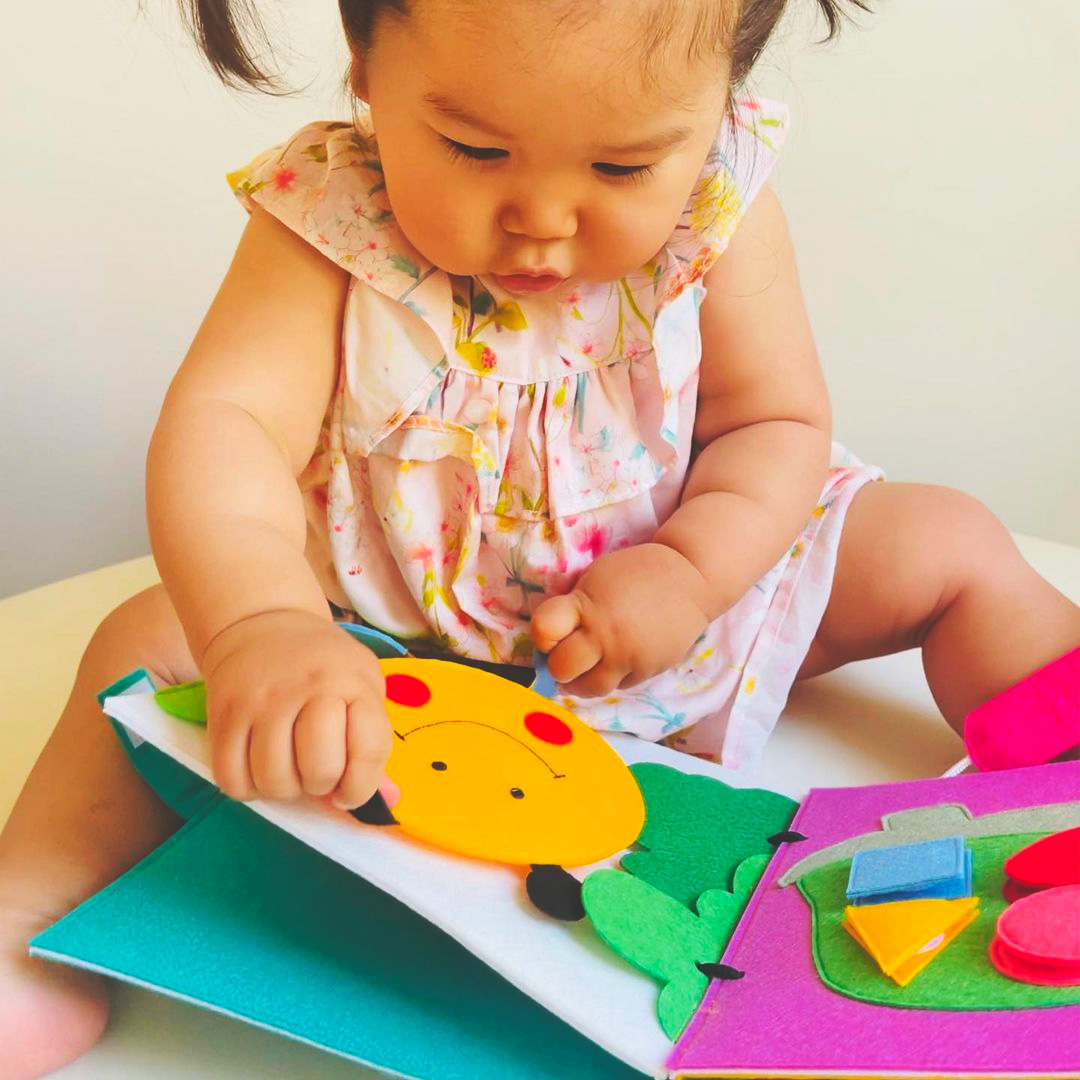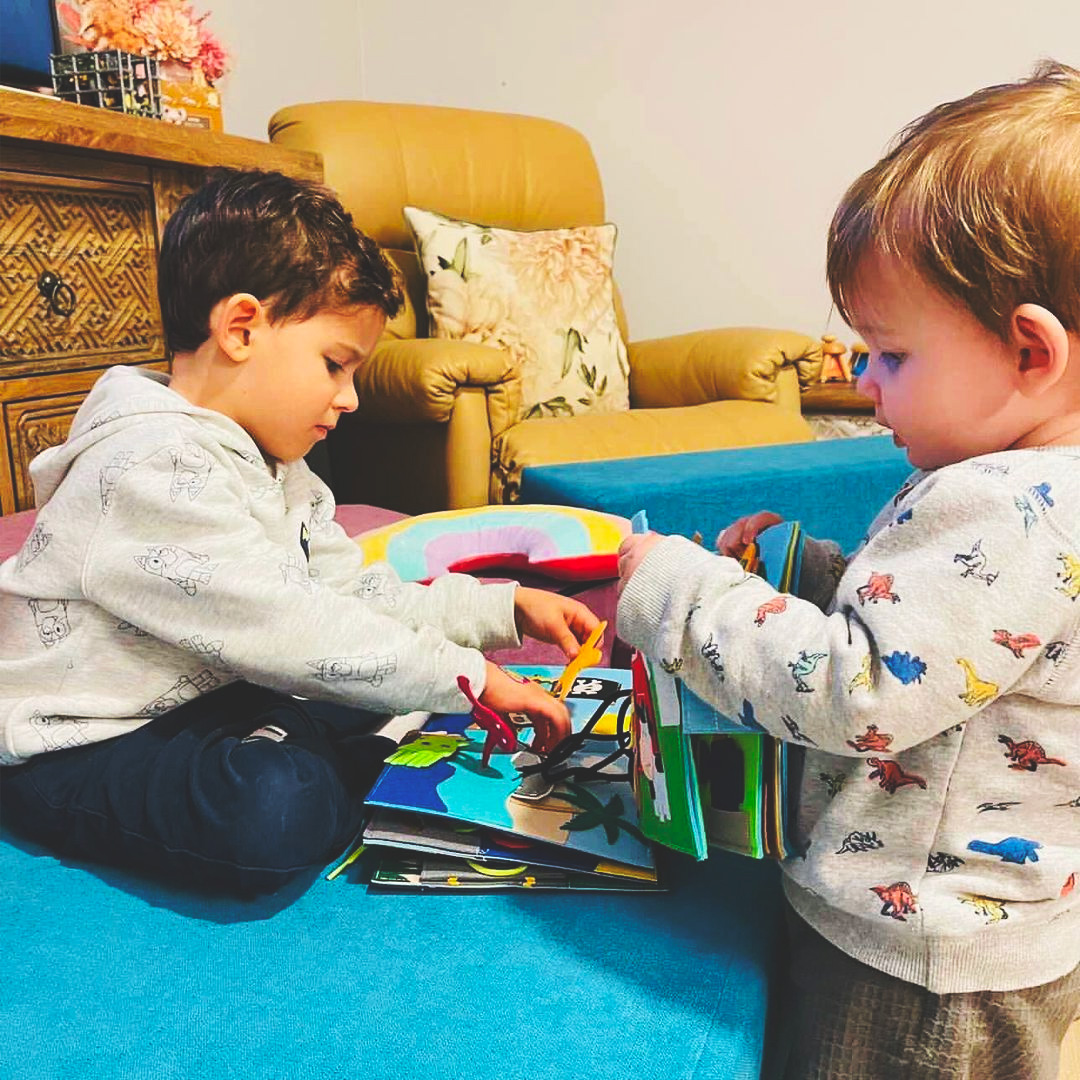 Fine motor skills involve the use of the small muscles that control the hand, fingers and thumb. They help children perform important tasks like feeding themselves, grasping toys, buttoning and zipping clothes, writing, drawing and more.
The ability to complete self-care and everyday tasks is beneficial to boosting a child's self esteem and confidence.
So many young kids are hooked on Mum or Dad's smartphone. What benefits do busy books offer that screen time does not? ;
Rather than being fed information and being entertained by a screen, busy books enable a child to actively do something. Every themed page introduces different tactile and sensory stimuli.
As well as introducing important cognitive concepts for school readiness such as name recognition, counting, colour matching, numbers and time, there is also ample opportunity for imaginary play.

Busy books are a quiet companion, playmate and patient teacher all in one.
What are your favourite small businesses out there? The ones you always go back to.
Baby and Belle handmade baby goods and eco products in the Blue Mountains, NSW and Mary Martin Bookshop in Melbourne.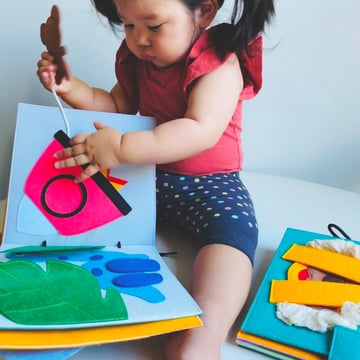 What does sustainability mean to you? How does that play out in your business?
Sustainability for me simply means developing my product and growing my business in harmony with people and the environment.
It is the ability to give back to society via employing others or using local services such as Sendle.
It is also about designing our books and packaging with the environment in mind, as well as working with other partners and businesses that are socially responsible.
After launching in November 2020, you sold 400 books before Christmas! How did you generate interest so quickly & what tips would you give someone starting a small business?
Before embarking on a new business, research your product and your target market.
Believe in your idea and don't be afraid to take risks. Don't be afraid of failure.
As an online business I initially tried to get my name out in the market by joining various interest groups on Facebook, starting an Instagram account (Yes, I never used IG prior to starting Twitterpated!), word of mouth and online advertising on FB and Google.
Are you hoping to keep growing Twitterpated?
I would like to grow my business and eventually become a household name in Australia as well as an internationally recognised brand.
How did you find Sendle?
Sendle was recommended to us by various people who had their own business. We also did extensive research on which service would provide the best quality, customer experience and competitive pricing.
Photos courtesy: Twitterpated