January 20, 2022
Spicecraft: the recipe to business (and butter chicken) success.
by Laura Woods
The steps to make butter chicken sound simple: marinade the chicken, cook the chicken, whip up and add the creamy sauce and garnish for taste.
But to make a good, mouth-watering butter chicken, requires a little more je ne sais quoi. Homegrown ingredients help, but spices are what give butter chicken that oomph and it's a fine act to strike the right balance. Lucky for butter chicken connoisseurs, Spicecraft has mastered the steps and sourced the right ingredients to help everyone make a delicious, traditional butter chicken. And similarly, they have mastered the steps and sourced the right ingredients needed to make a successful business. Only with business, the steps are preparation, production and pivoting; and the ingredients are people, passion and purpose.
We sat down with Ambika, the founder of Spicecraft, to talk about her recipe for success - both in business and butter chicken – and how the business went from being a crowdfunded project to stocked in grocery stores around the country.
Sendle's small biz quiz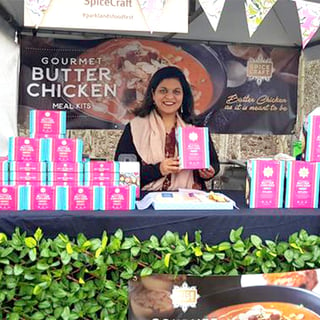 Ambika Malvia
Name, title, and location
Ambika Malvia | Owner | Ryde, New South Wales
Business
How would you describe your business in a nutshell?
Beautiful, gourmet cooking kits for people who enjoy making traditional, authentic Indian food.
In Australia, butter chicken is almost synonymous with Indian cooking. You can find it everywhere – from your local food court right up to a fine dining version on primetime cooking shows. At Spicecraft our vision is to help people make amazing tasting, authentic butter chicken right in their own kitchens.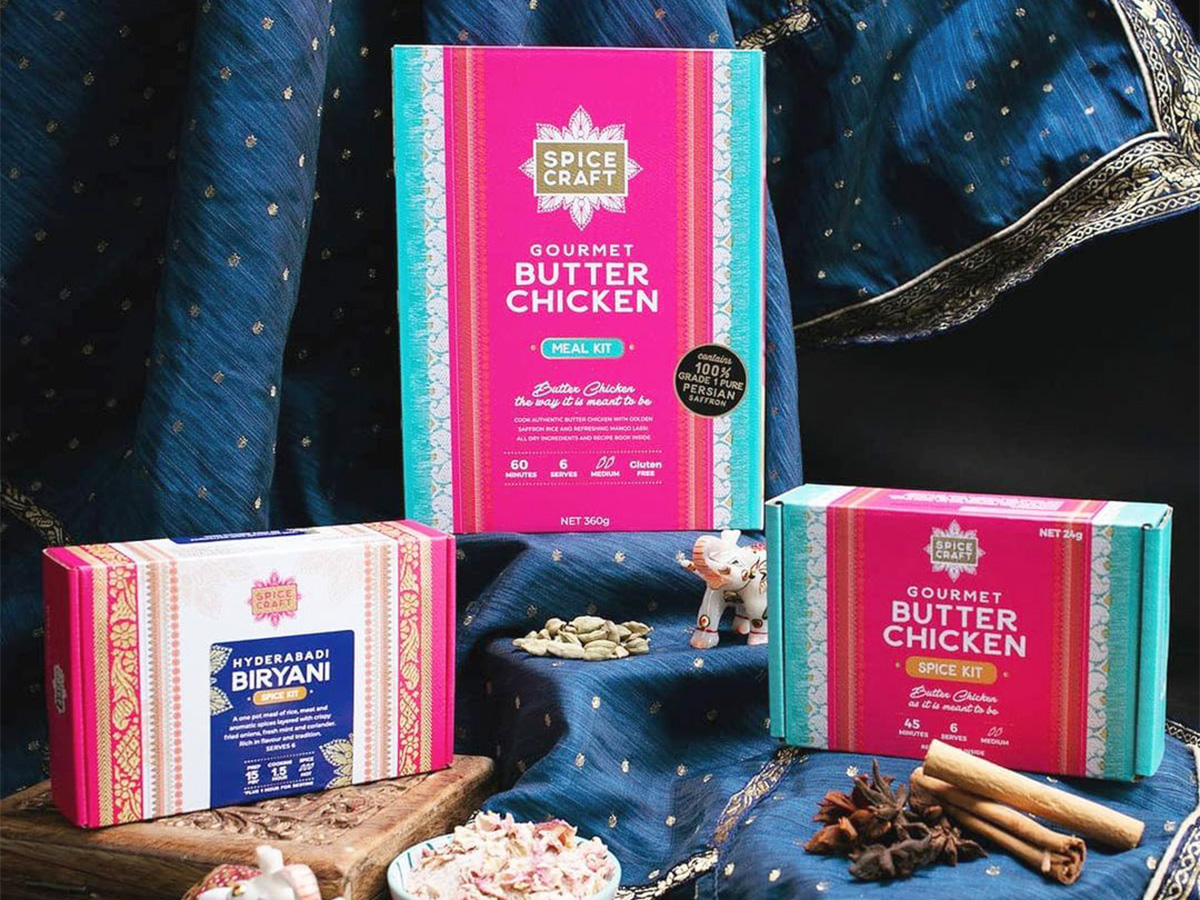 Our range has now grown to include a sensational Hyderabadi Biryani Spice Kit and an unbelievably easy Naan Bread Mix.
We launch a new kit every year and there are already a couple of kit options bubbling in the Spicecraft labs.
And, what about in just three words?
Either gourmet cooking kits or delicious Indian cooking.
What did you do before you started your business?
Starting Spicecraft has been a bit of a career shift for me. I used to work in the telcos space creating mobile products and after that, I set up my own business where I ran a price comparison site for mobile plans. Now I work on Spicecraft full time.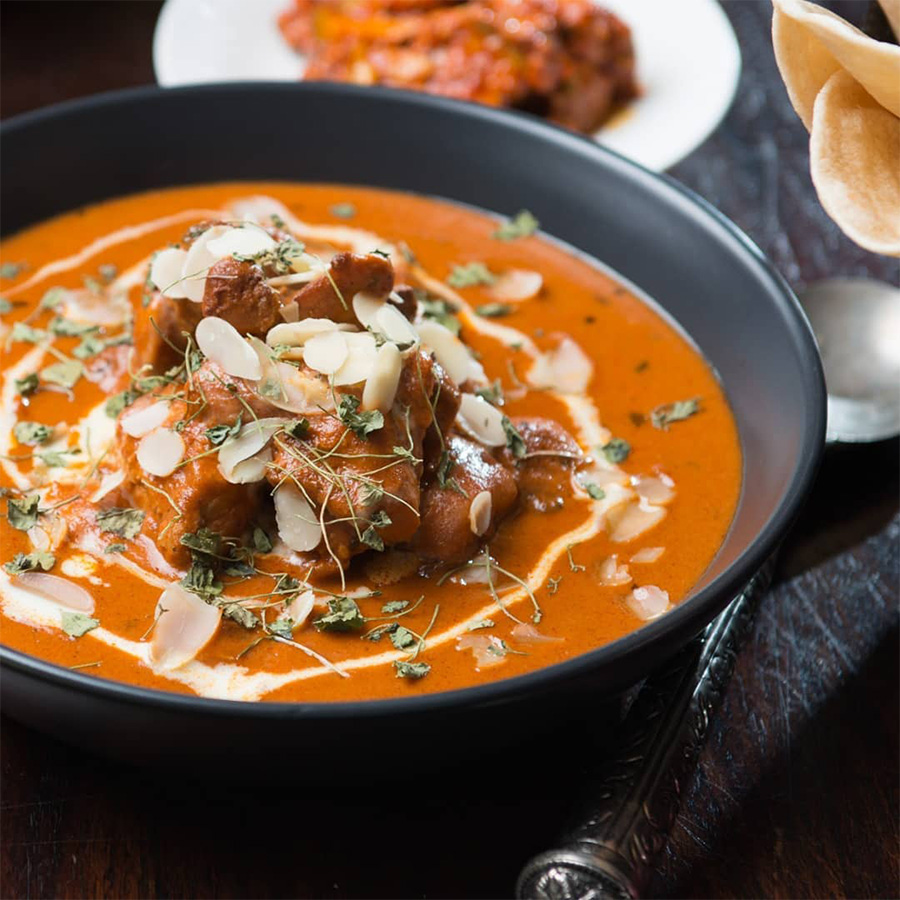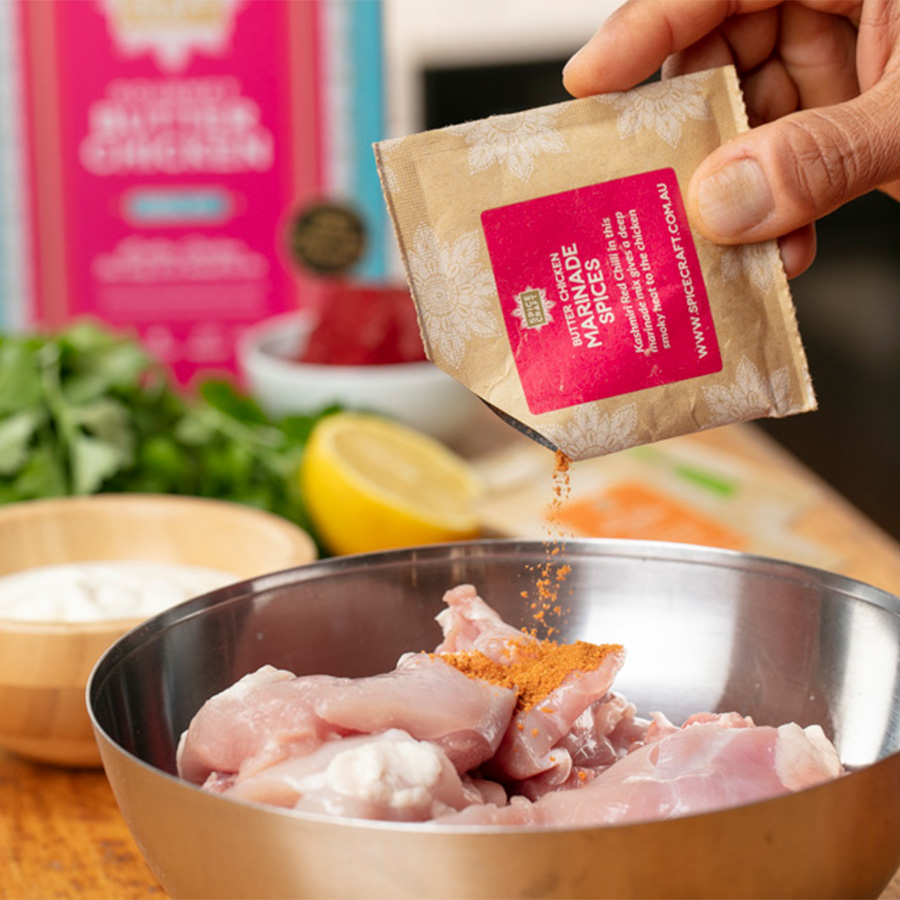 You used Kickstarter to help launch Spicecraft. Can you tell us a little bit about that process and the value of crowdfunding to start a business?
For us, crowdfunding was really about validation. We had an idea that was supported by people we spoke to but we ultimately wanted to see if they would be willing to pay for it. Kickstarter was one way of testing that.
If you have an established space already, Kickstarter is a good way of generating funds. But if you're hoping to kick your business off by relying on crowdfunding, that would be more challenging. We found it more valuable when used for research and collecting feedback.
Just like making butter chicken, there are many steps involved in business success. What 'steps' were most important in taking Spicecraft from a crowdfunded project into being a store-stocked product?
Our original idea was quite different. It was a subscription service where every month we would send out a menu from a different region of India, essentially like a food safari through the subcontinent.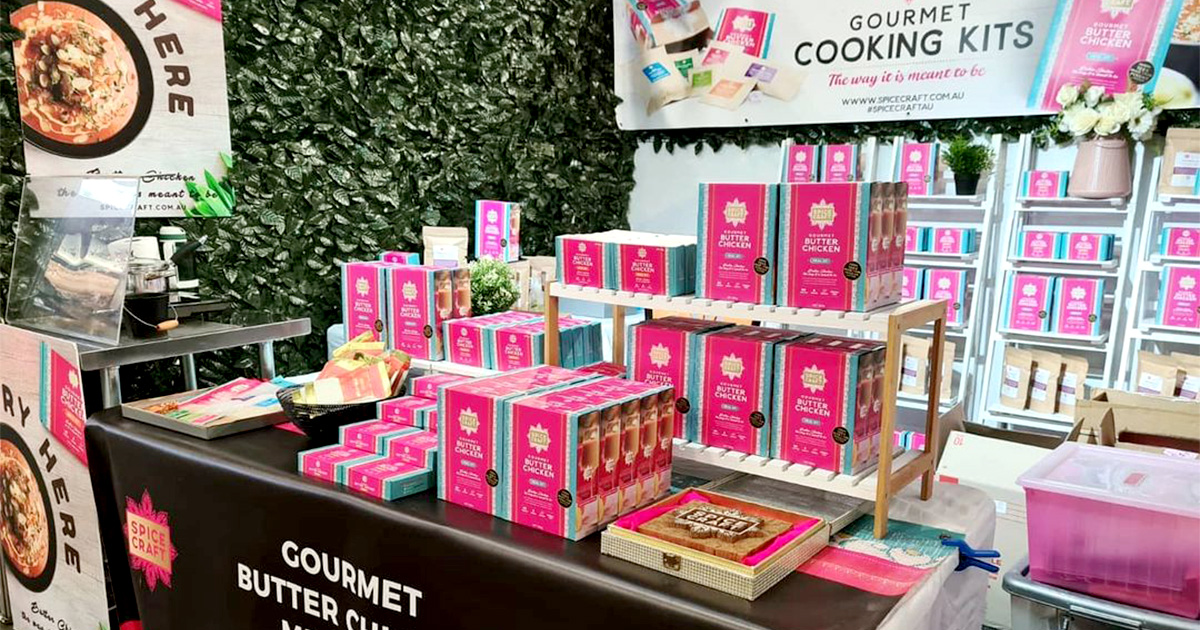 Our customers were adventurous foodies and were willing to try something completely new every month, without knowing what it would taste like. For us, this was quite a niche market and while our customers loved the idea, they always wanted more of the butter chicken. We then decided to move away from selling different kits every month and instead focused on supplying the best butter chicken one can possibly make.
We moved from variety to quality and focused on giving the best possible experience with one product. For instance, the Butter chicken recipe is from the Delhi restaurant that originally invented this dish. We've adapted it so that people can recreate that delicious flavour right at home. We use only the finest quality ingredients with no artificial flavours, colours or preservatives.
How did moving away from the subscription model help your business?
It helped us expand our market. We are able to stock our kits in retail stores like Harris Farm Markets and other gourmet stores in addition to selling online. We could then focus more on making quality products and the entire process such as design and manufacturing became a lot easier and more streamlined.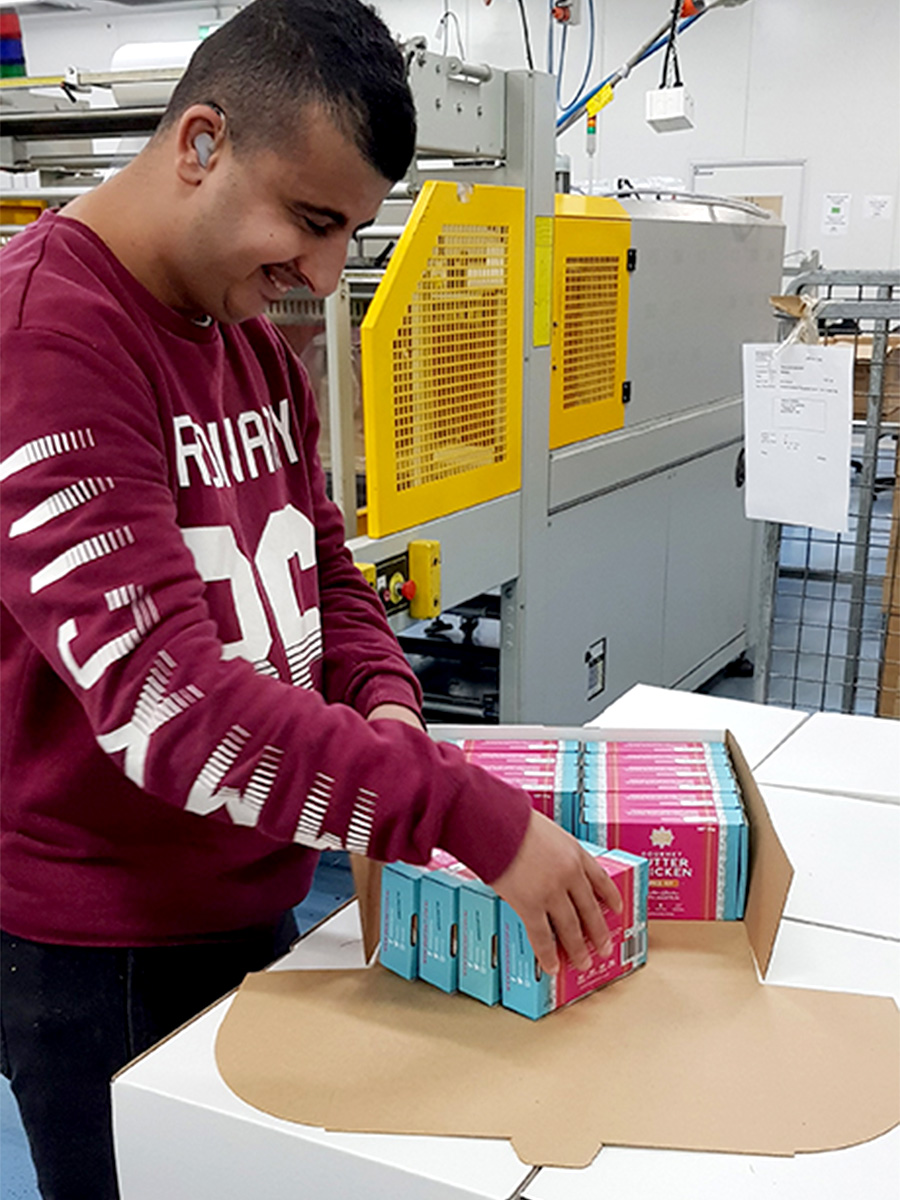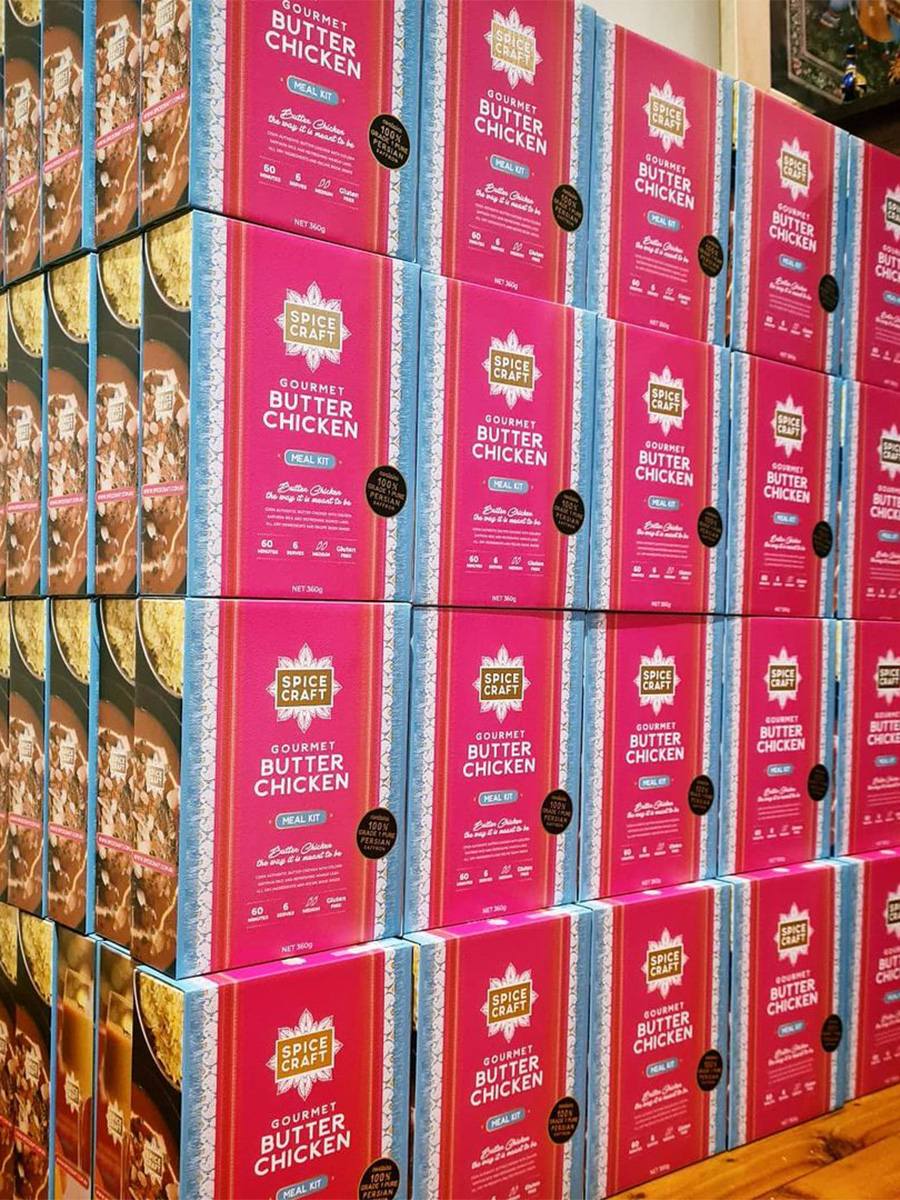 What sets you apart from other businesses selling meal kits?
There is no one making meal kits in the format that we are. There are two other types of meal kit businesses that we compete with. One is the 'Hello Fresh' format where you get fresh ingredients included in your kits. Our kits differ in that they don't include fresh ingredients so people can use local or homegrown produce and choose their own protein and yogurt depending on their dietary needs or whether they are vegetarian or vegan.
Our second competitor are the supermarket kits which often contain preservatives and artificial ingredients. Our kits are completely clean with no artificial flavours, colours or preservatives. And, our kits are true to the original recipe. In the traditional way of cooking butter chicken, you have to add spices at different stages, not just in one big mix. Our kits include these spices in pouches and are colour-coded so you can really master all the steps involved in creating the famous butter chicken taste.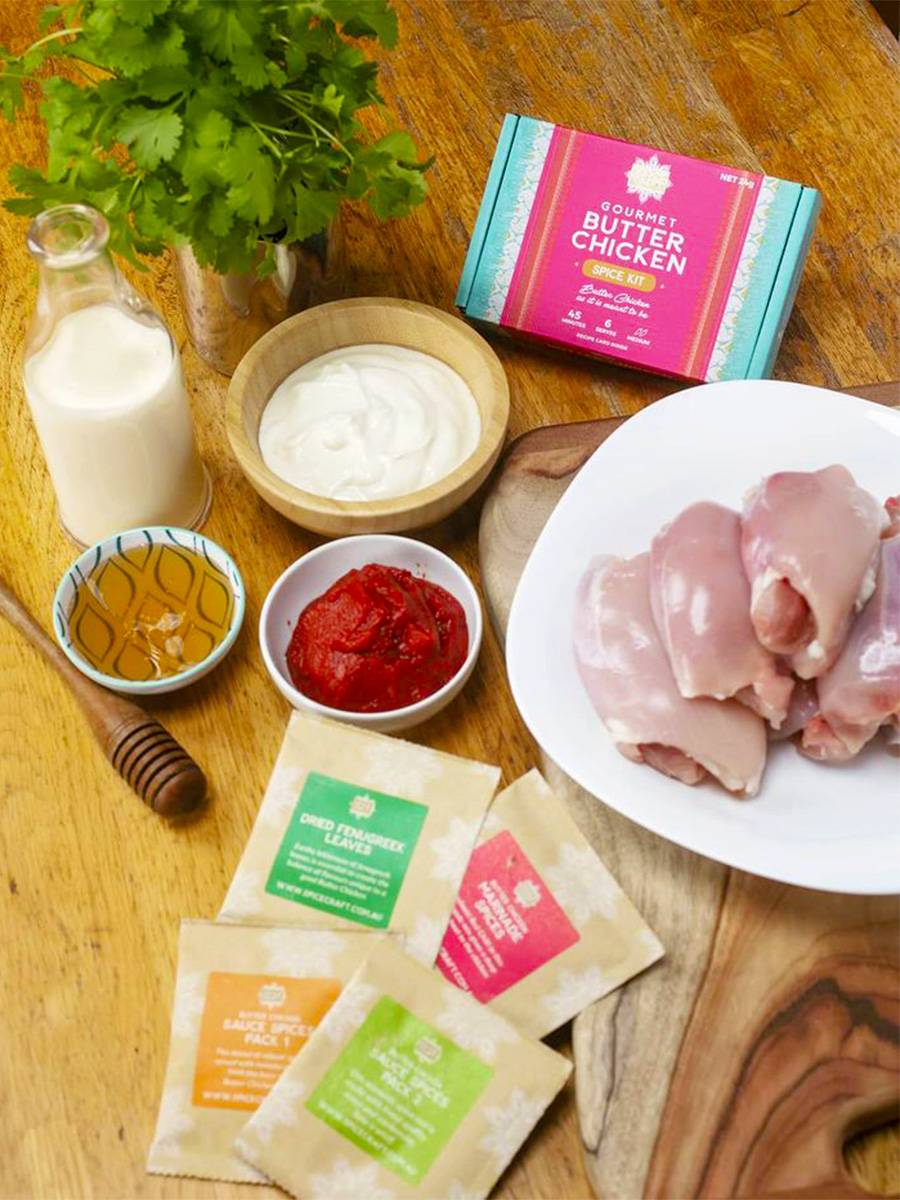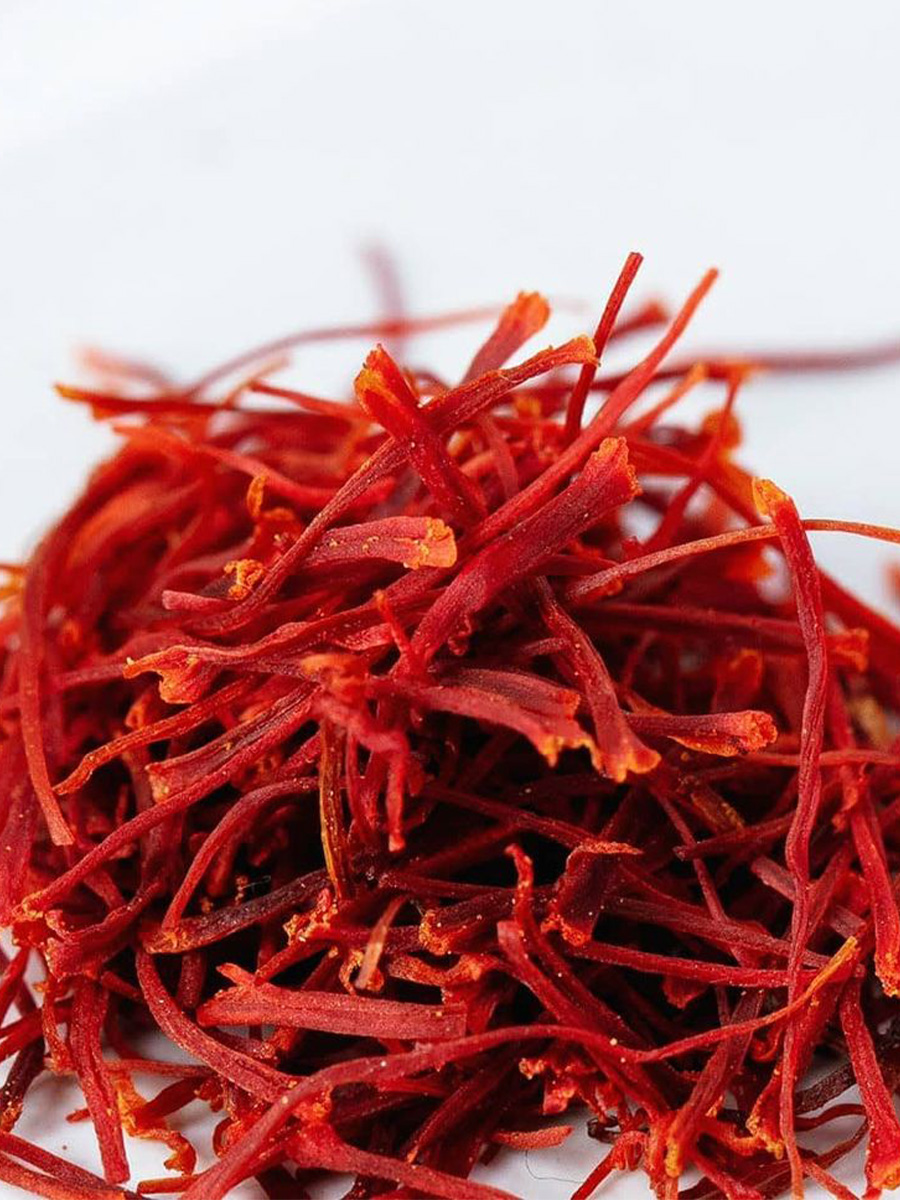 What does being a socially responsible business mean to you?
Sustainability is a core value of the business. In our kits, we use very minimal amounts of plastic – only where it's practically impossible to substitute (such as the spice sachets which have a thin layer of plastic laminate so they can be properly sealed). We send our online parcels carbon neutral through Sendle, use cardboard mailing boxes instead of plastic and use sticky tape that is biodegradable. Where possible, we will always choose the sustainable option, even if it's more expensive.
Social responsibility is also extremely important. We work closely with Disability Services Australia who employs people with learning disabilities and give them meaningful work so they feel part of the community. Once our sachets are made up, the team at Disability Services Australia will take the 5-15 different elements and assemble them into kits.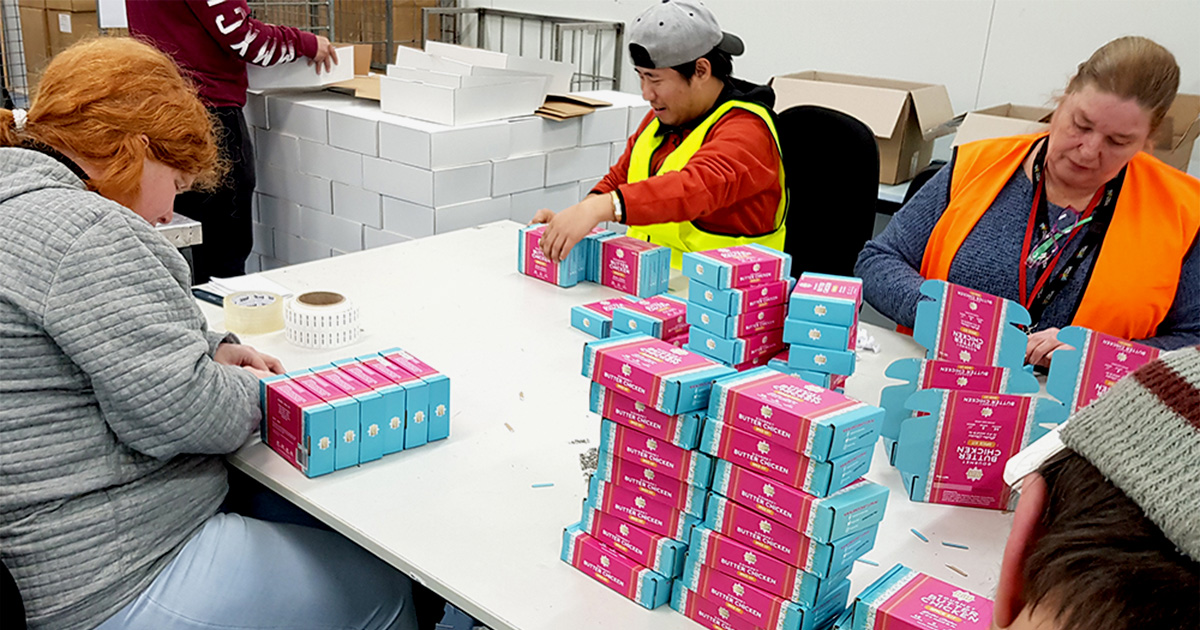 What advice would you give someone just starting their small business? Anything you wish you would or would not have done along the way?
Look for a product-market fit. You may have a great product but you have to make sure that there is the right market for it. Take the product out to customers, gather feedback then use those learnings to go back and finetune the product. It's important to find out whether your market is big enough and whether people will actually pay for your product. Markets are a great way to get that feedback, as is Kickstarter.
How did you find Sendle?
I saw Sendle recommended in various Facebook groups and startup communities which led me to start using the service.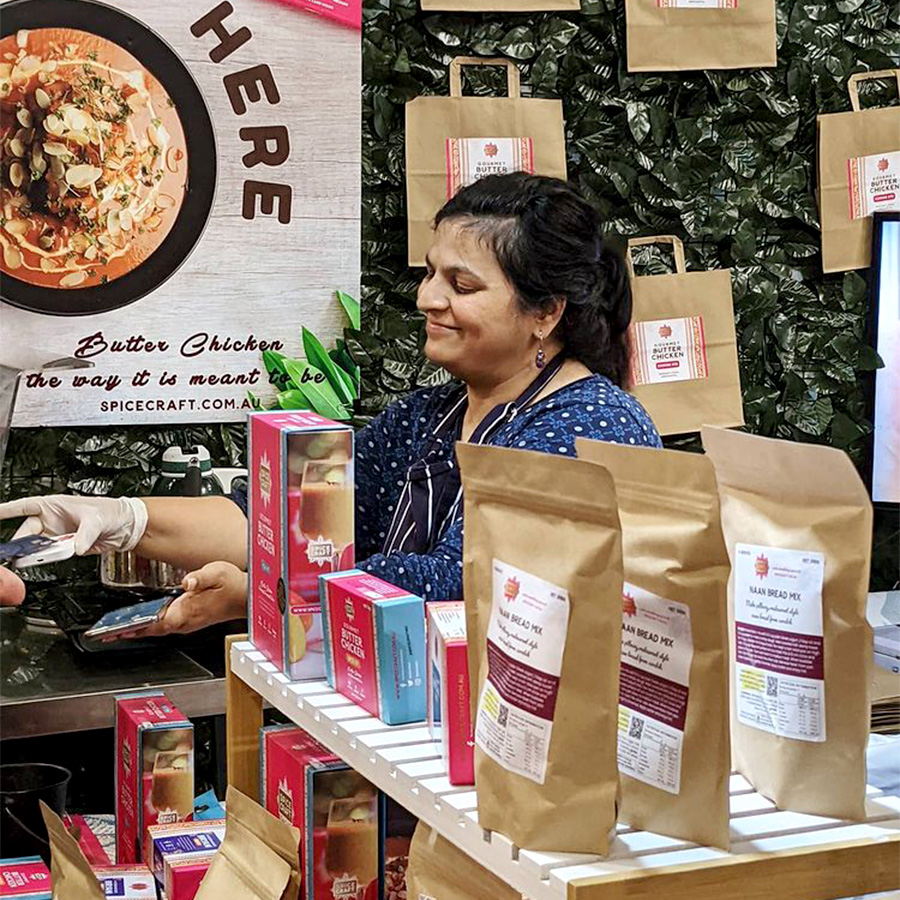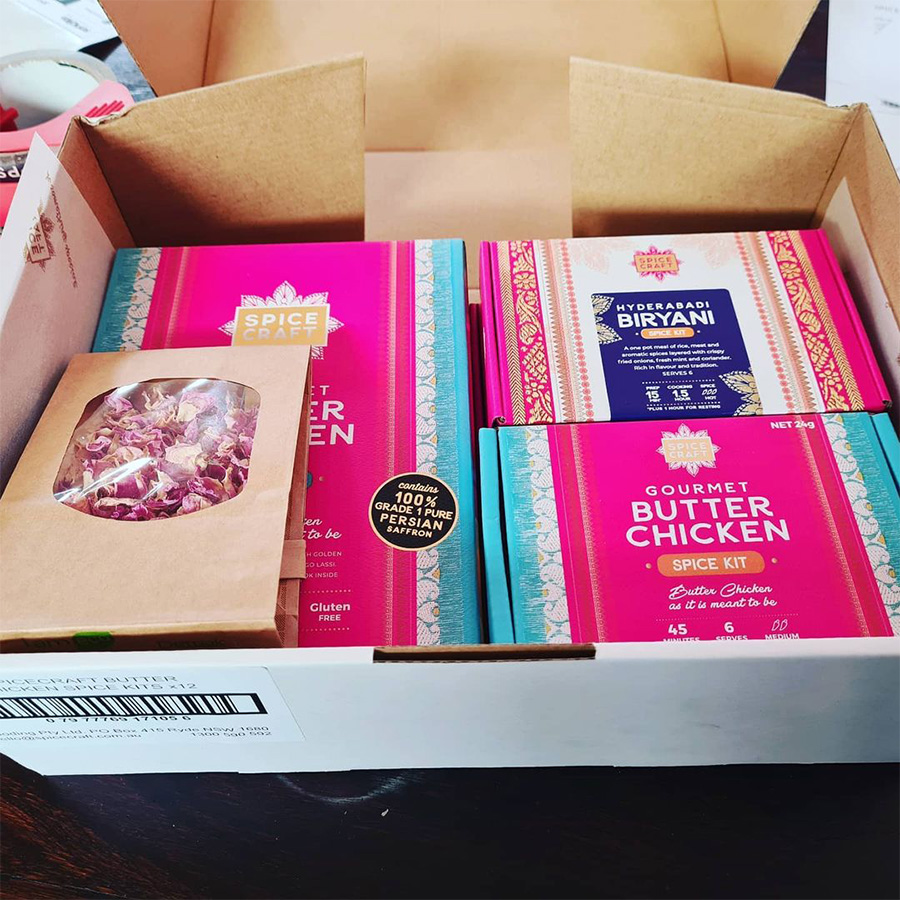 As an online business, reliable delivery of customer orders is critical. Sendle gives us that assurance. Yes, we've had some hiccups, but the Sendle support team is always helpful in getting to the bottom of the problem.
Spicecraft kits are available on Amazon and via www.spicecraft.com.au.
Photos courtesy: Spicecraft