June 21, 2023
Sip, Savor, and Glow: When a sommelier and chef join forces, beauty business blooms
by Laura Woods
Kathy and Angela are a mother-daughter duo debunking two myths with Sendle. Number one: beauty is painful and pricey. And number two: premium shipping can't be cost-effective.

Lola Arnao, is the brainchild of Angela and her mother, Kathy, to alleviate the beauty and sustainability woes of those with sensitive skin.
With their expertise in crafting delectable recipes and perfectly pairing wines, the former sommelier (Angela) and chef (Kathy) concocted a collection of shaving and body products to leave you itch-free and guilt-free.
Your skin will feel smoother than any sommelier-selected wine pairing. See? When family and business collide, magic happens.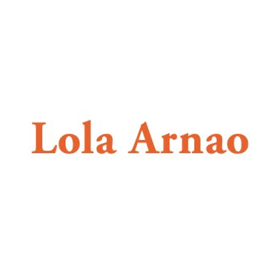 Sendle's small biz quiz
What is your name, title within your business, and location?
Kathy & Angela | Lola Arnao | Willamette Valley of Oregon
Business
Firstly, could you share the origin story of Lola Arnao?
Angela: Both my mother Kathy and I come from a food and wine background. My mother, Kathy (co-founder of Lola Arnao) was a professional chef for 40 years, while I worked as a sommelier.
Part of our origin story is my ultra-sensitive skin. I was searching for products that wouldn't irritate my skin, while wanting to reduce my plastic footprint, and use cleaner beauty products in my routine. I really struggled to find effective products - especially shaving cream - that weren't wrapped in a lot of plastic and didn't contain a lot of chemicals. I remember one day in Target, I flipped over a can of shaving cream and saw it contained the chemical 'bhutane' which is lighter fluid.
Upon returning home, my mother, in her chef's mindset, thought she could whip something up, so she went to the kitchen to experiment with ingredients, which is a lot like recipe formulation; discovering an amazing combination that didn't irritate my skin. We were able to create it in a solid form, and once we began introducing it to family and friends, Lola Arnao was born.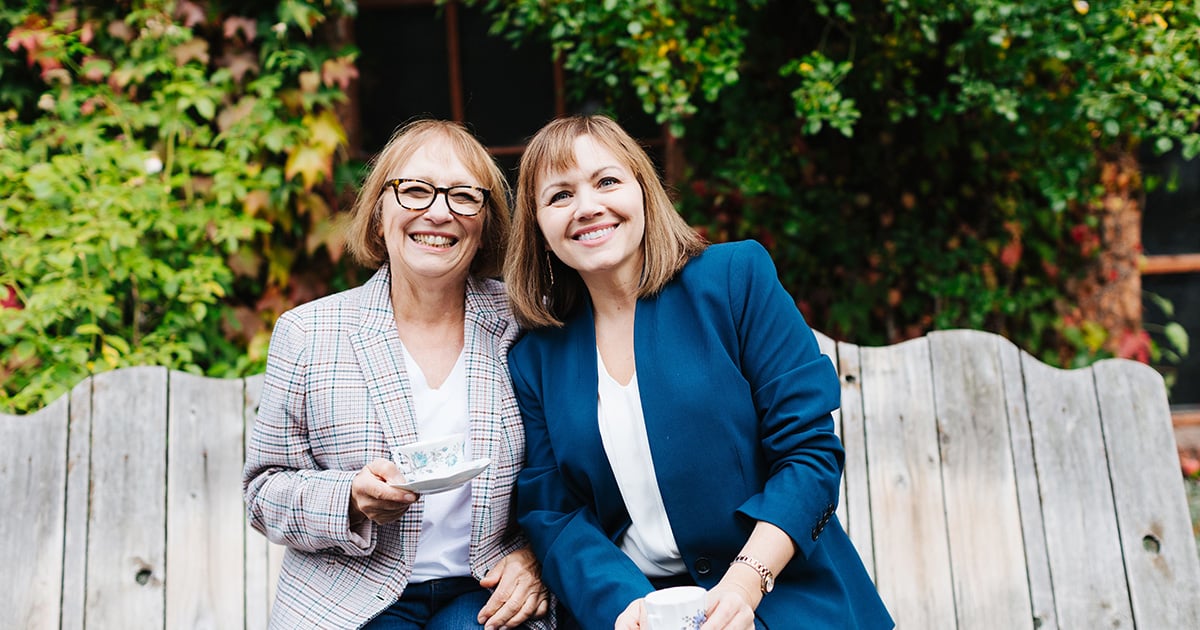 How have your backgrounds in both sommelier and chef work come into play with running a clean beauty business?
Kathy: I was a chef for several years for a medical software company, and I cooked for people with severe allergies and food concerns, so I learned about sourcing ingredients, finding reputable companies and suppliers, handling ingredients carefully, and preparing very specific recipes for people who needed them. I learnt a lot about recipe formulation which came in handy when creating our shave and lotion bar as it took many, many attempts to perfect the formula. Since I'm used to reading food labels, reading and understanding cosmetic labels came naturally.
Angela: Sourcing was an important part of being a sommelier - I spent a lot of time learning about a wine's production and ingredients that were close to the land. When I was selecting wines for clients, I always looked for those that had minimal intervention. The same ethos applies to how we choose ingredients for Lola.
Wine is a daily luxury that brings happiness. There's something so special about enjoying a delicious glass of wine or a beautiful bite of food, and we wanted that concept of pleasure to be a part of Lola Arnao. We didn't want our products to be purely utilitarian; we wanted them to be a moment of self-care for women, in a way that aligns with their value system.
Where are you in your sustainability journey?
What we say about sustainability being a journey is really important. From the very beginning, we made a conscious effort to avoid greenwashing and to be as transparent as possible. No product can be 100% sustainable or eco-friendly, but we are committed to doing our best. We partner with third-party groups like 1% for the Planet, are certified cruelty-free by Leaping Bunny and use only 100% vegan ingredients.
We keep our production in-house and source ingredients locally. We transformed a renovated barn here in Willamette Valley into our workshop, and my mother personally handcrafts every product. By keeping our production in-house and sourcing ingredients locally so we can ensure that our products are as sustainable and ethical as possible.
We also try to incorporate upcycled ingredients whenever possible. For example, we are soon launching a plum oil product, made from plum kernels that might have otherwise been discarded.
What challenges have you faced with running a sustainable business?
The main challenge we face is with packaging. Sustainable options are not the cheapest, but we believe the global beauty industry needs to commit to finding solutions. Unfortunately, small businesses are often the ones looking for sustainable packaging and ways to reduce plastic, but we need larger companies to follow suit.
When considering packaging options for the shave and lotion bar, which have a high oil content, we were advised to use paper packaging coated with plastic. However, this would have rendered the packaging non-recyclable. We had to be creative and ended up wrapping each bar in organic cotton gauze to prevent the oils from bleeding into the packaging.
The details matter with sustainability - it's about drilling down and doing the best that you can.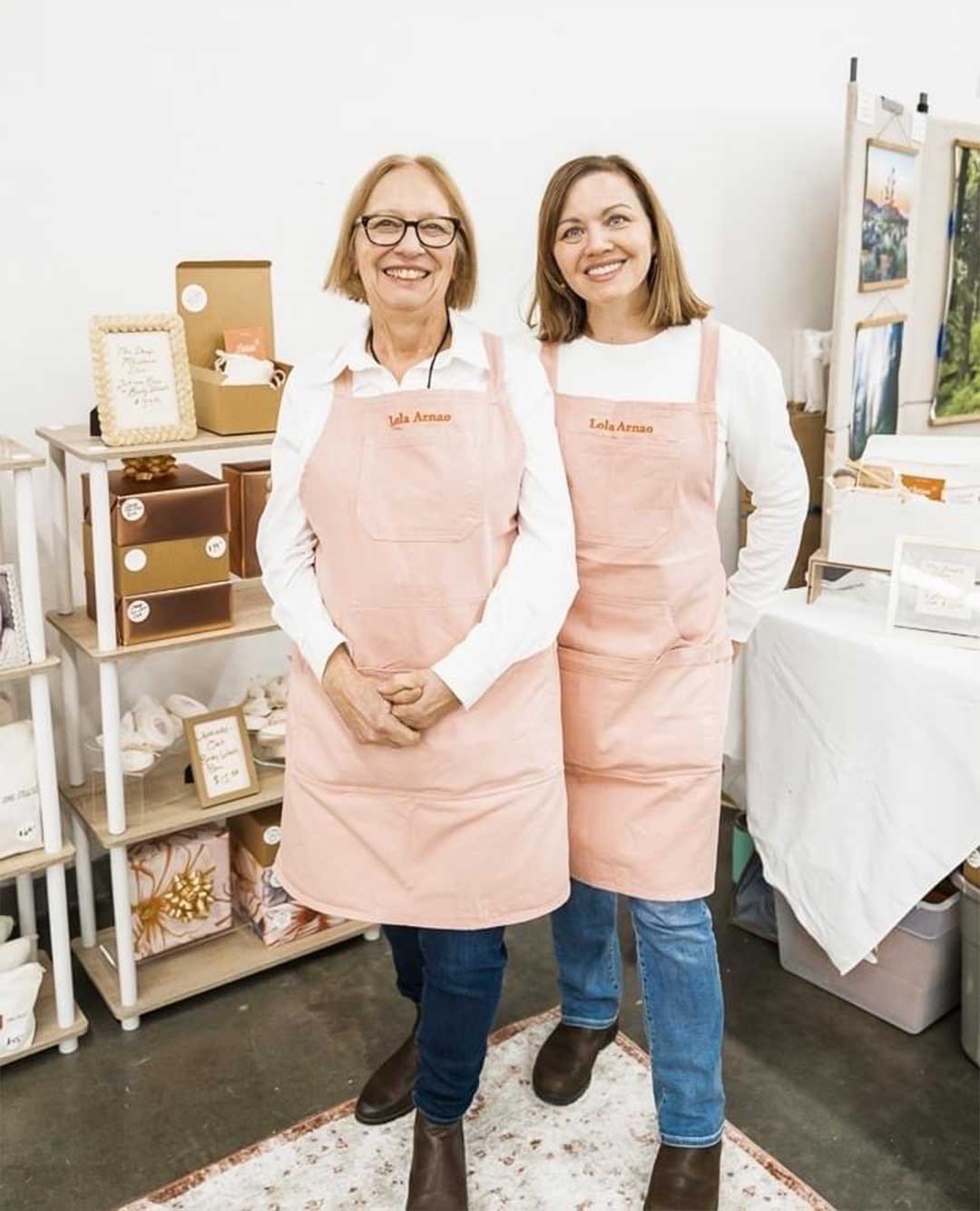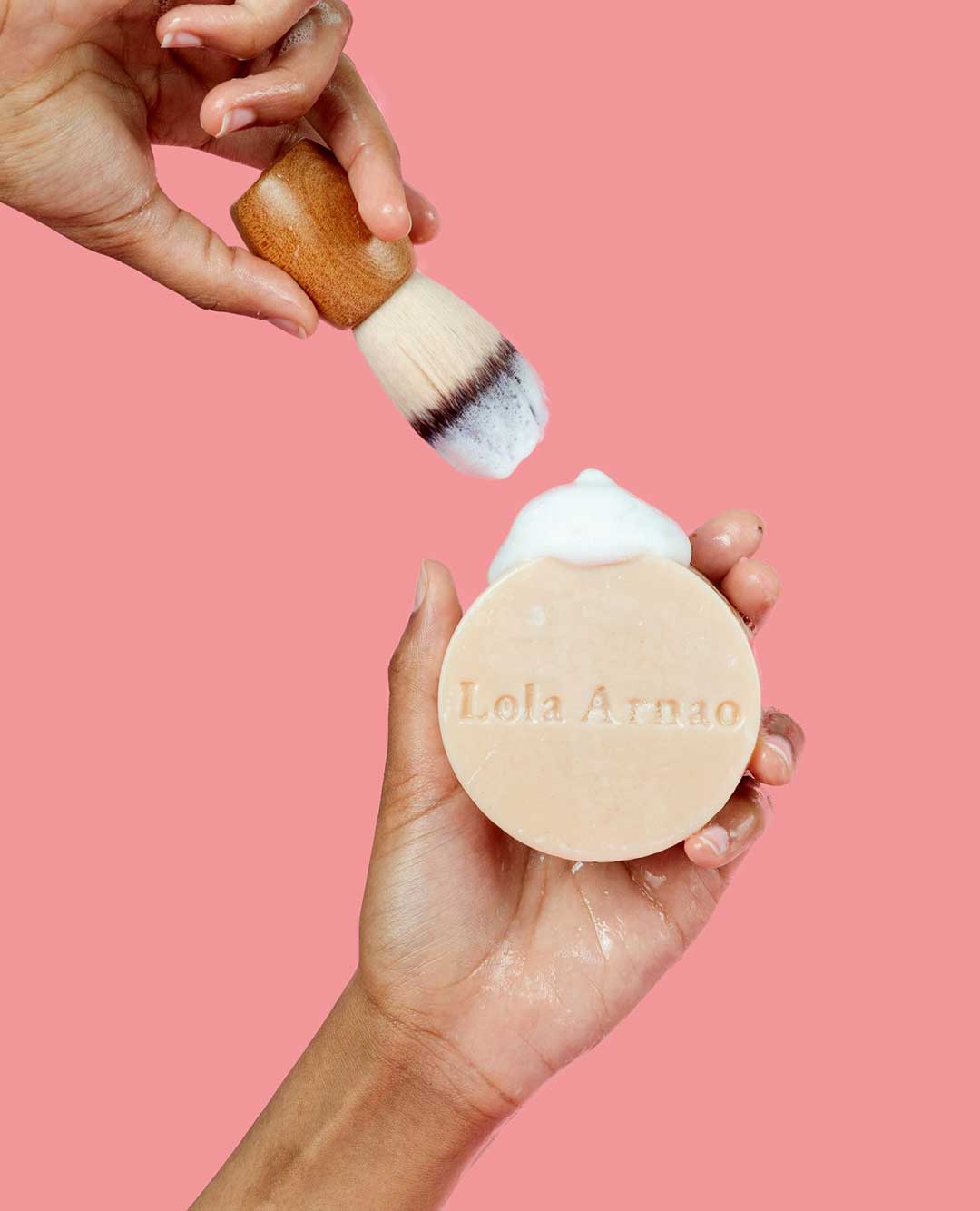 What advice do you have for business owners balancing sustainability with turning a profit?
Choosing to be a purpose-driven business means remembering that it's all about profits, and that is a personal choice that we made for Lola Arnao. It's important for both of us to feel that we are doing something good for the world.
What do you love most about Sendle?
We love the fact that our clients are getting as close to express shipping without having to pay extra for it. We made a commitment to offer free and carbon-neutral shipping which is tough as a small business to do - but thanks to Sendle, we take great pride in offering that service.
The notifications our clients receive, complete with the little man emoticon, are more than just a convenience - they're a game-changer. Not only do they keep our customers in the loop about their package's whereabouts, but they also allow us to make quick updates to an order and ensure seamless delivery.
When it comes to our customers indulging in self-care, we believe that the shopping experience should be as flawless and luxurious as the products themselves. Therefore seamless delivery is not just a service; it's a testament to luxury as the very essence of our brand.
Can you describe your approach to shipping? Why did you decide to offer free shipping?
We offer free shipping to encourage would-be clients to take a chance on a new product. Many people haven't tried a shave bar before so we want to take down those barriers. We also want our customers to feel good, not only about their purchase, but also the point of delivery. That's why offering carbon-neutral shipping is so important to us.
As part of our commitment to sustainability, we strive to make our products as concentrated as possible. Our 6-ounce shave bars, for example, are equivalent to four cans of shaving cream. This means we are shipping less and not transporting unnecessary amounts of water around the world.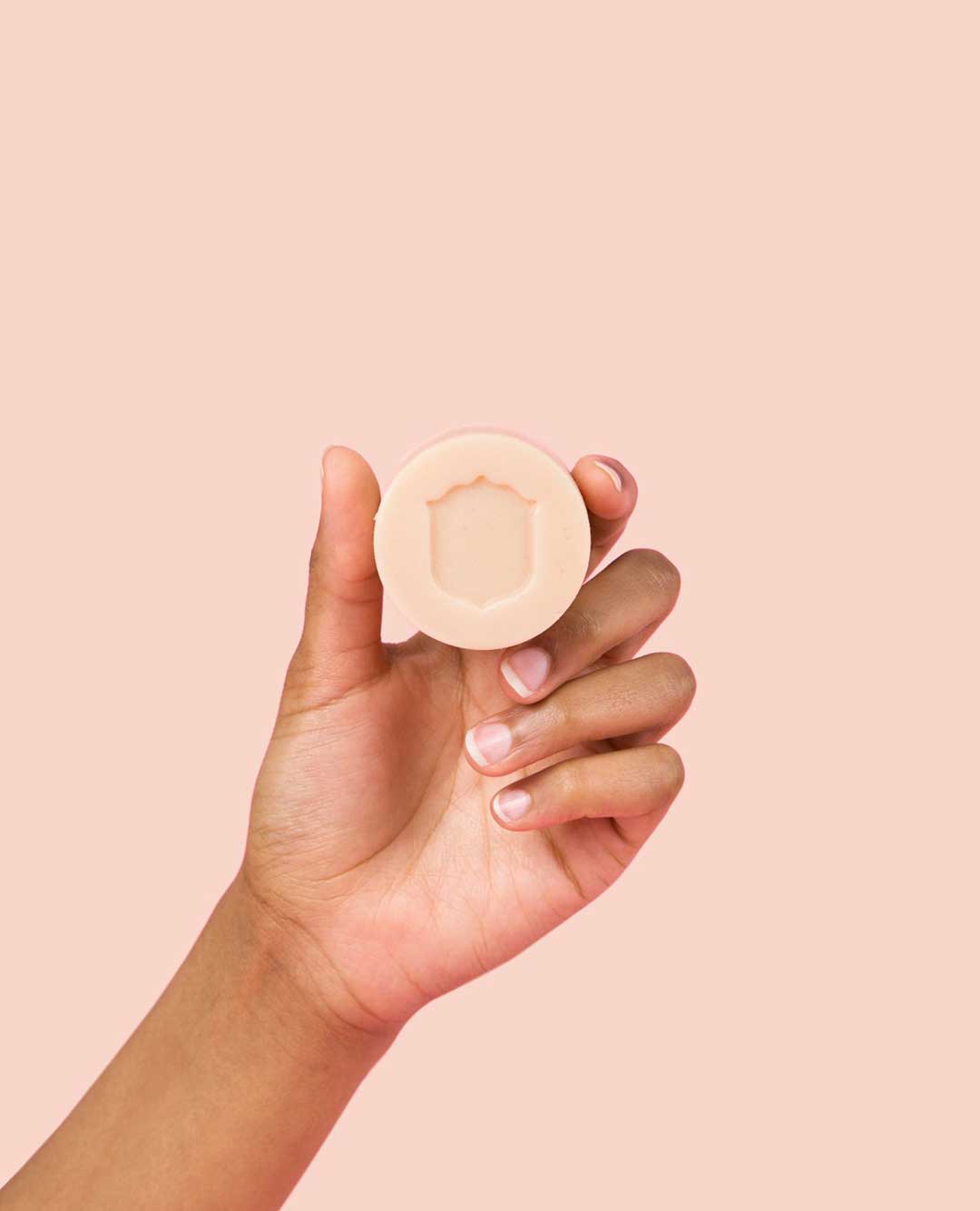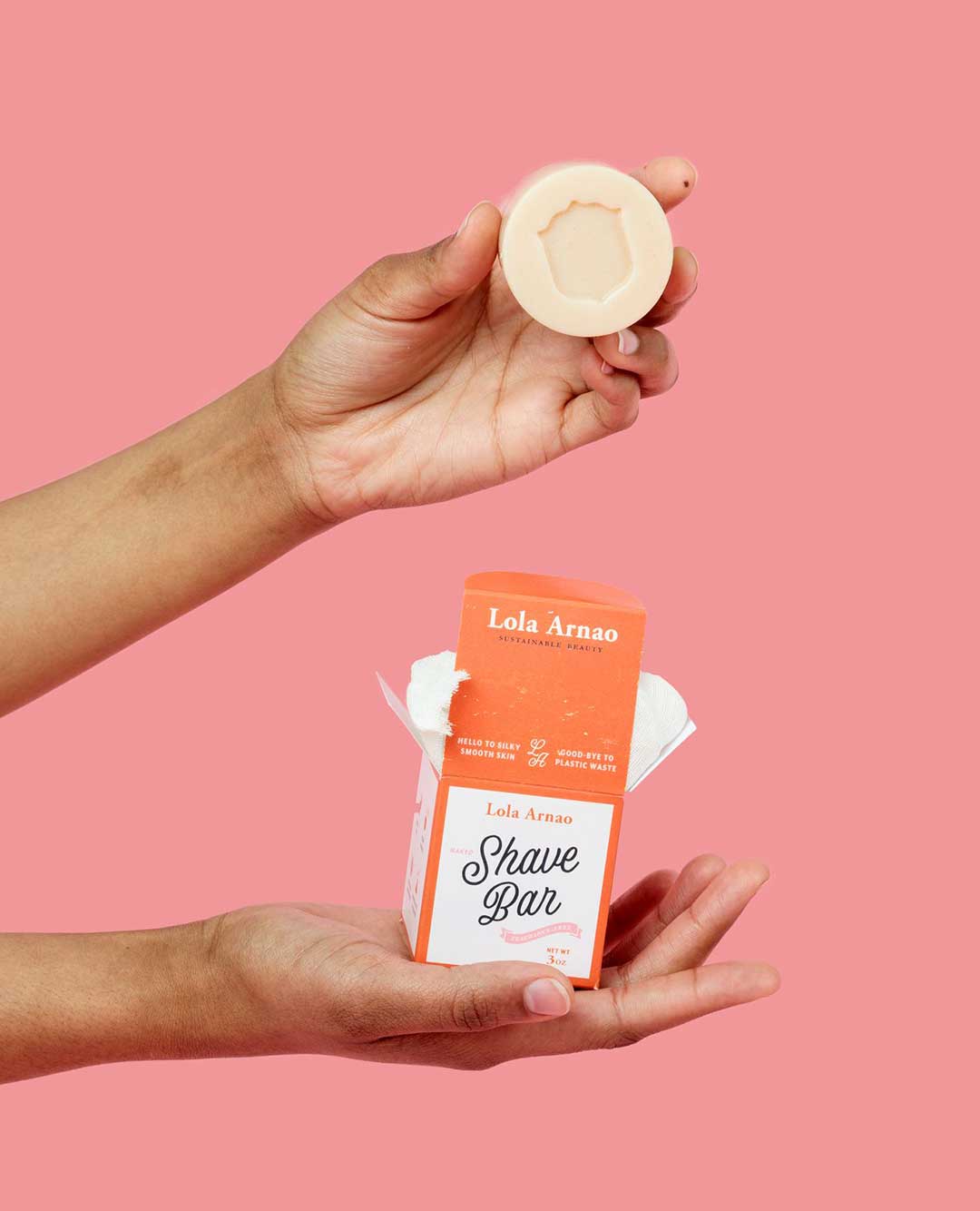 Our shipping strategy is similar to that of wineries, which also placehold their products in super cold or super hot weather to prevent damage during shipment. As we avoid plastic packaging whenever possible, our lotion bars are not housed in plastic bottles and they lack water and stabilizers, which can be difficult to ship in the summer months. We ask our customers to be patient and wait for us to ship on cooler days or to stock up before the summer months.
We are committed to being adaptable and creative in our shipping practices to ensure the safe delivery of our products while minimizing our environmental impact.
What benefits has Sendle brought to your business?
We may be an online business, but customer service is really important to us. We want to create a community with our customers, and ensure they feel well-cared for.
In today's world, customers are used to receiving things quickly and accurately. Providing a sustainable and seamless shopping experience with Sendle makes it possible for us to meet those expectations.
Behind the scenes, we have so many things on our plate as small business owners. It's reassuring to know that we can count on Sendle to handle shipping efficiently, freeing us up to focus on other aspects of our business.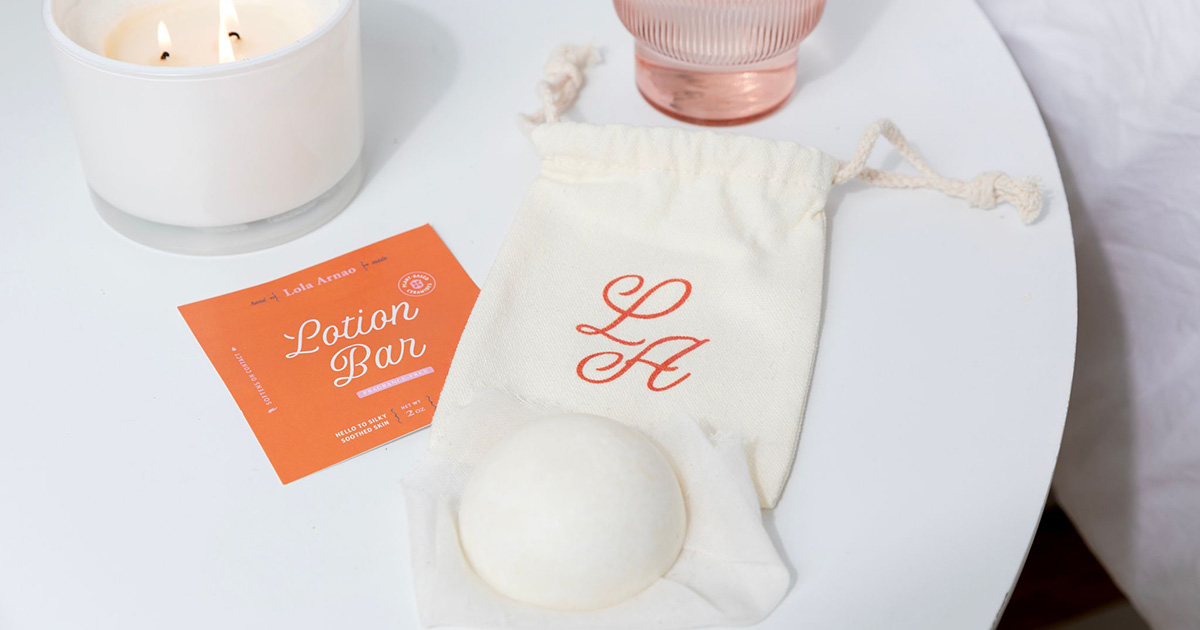 If you could use one beauty product, for the rest of your life, what would it be?
Angela: We're launching a facial plum oil, which I use twice a day and it's amazing. It's fragrance-free and has a natural delicious smell. It made my skin healthier and glowy, much more than any makeup can do.
Kathy: I love to put on lipstick, and as a female chef in a male-dominated kitchen, I always carried a tube of lipstick in my knife bag. It adds a touch of femininity and luxury to my daily routine.
What's the most unusual ingredient you've used in one of your products?
Kathy: One ingredient we've experimented with is French Rose Clay, which was new to me at the time. We use it in our shave bar as we found that it provides a smooth surface for the razor to glide over, making for a much more comfortable shave.