August 10, 2021
Barefoot and Blonde: handcrafted jewellery inspired by people, places and purpose
by Laura Woods
Fashion designer Garance Doré once said, "Jewellery should tell a story about the person who's wearing it."
Pearls or gemstones. Silver or gold. Dainty and fine or chunky and bold. Each choice is a reflection of who we are, what we love and often what we stand for.

Kaitlin Gray believes jewellery also has the power to connect us with one another. Barefoot and Blonde is her line of handcrafted jewellery inspired by people and places around the world.

In a time when so many of us are craving connection and community, Barefoot and Blonde invites you to be part of someone else's story.
Sendle's small biz quiz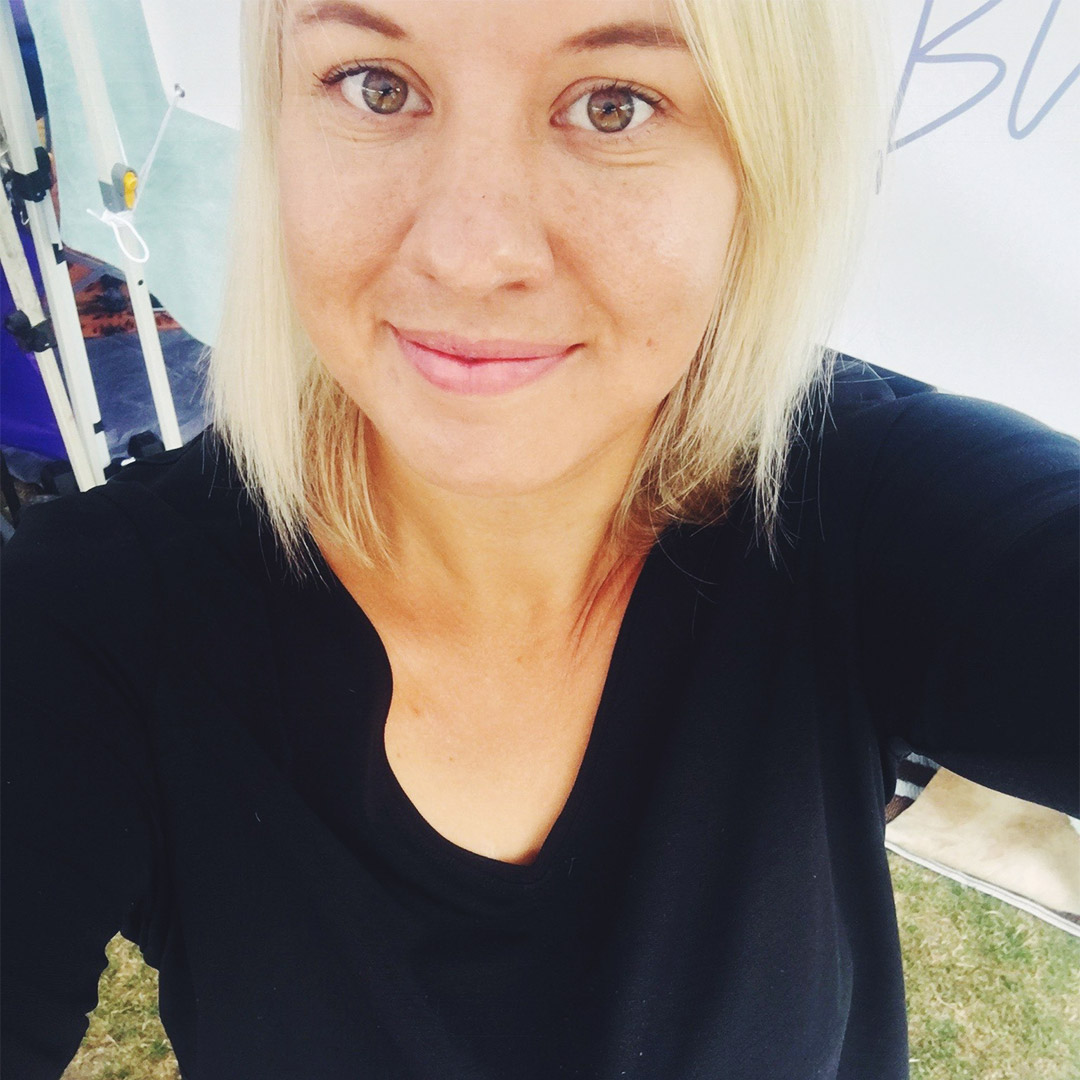 Kaitlin Gray
Name, title and location
Kaitlin Gray, Owner | Sydney, Australia
Business
How would you describe your business in a nutshell?
Barefoot and Blonde is the collision of fine molten metals, earth-grown gemstones and a message of hope for humanity. We are a purpose-led business that uses jewellery to connect a world of incredible women through a commonality regardless of age, race or culture. So come sit with us, you're welcome here.
And what about in just three words?
Intentional, Joyful, Classic
Do you have a particular origin story or were you always going to start a small business?
It was never a lifelong dream to have a jewellery business. I actually wanted to be a teacher, TV presenter and a chef at one stage! But I have always been creative and I love seeing things grow from an idea into something tangible.
Barefoot and Blonde started in 2013 and was inspired by the Fairview mountains of Lake Louise, Canada.
I love the outdoors and creating things with my hands, so it wasn't long before I had a few jewellery supplies (ordered from eBay) and a little set up outside my apartment.
I sat at my picnic table for hours, tinkering and drawing, usually asking friends that walked by what they thought of this or that.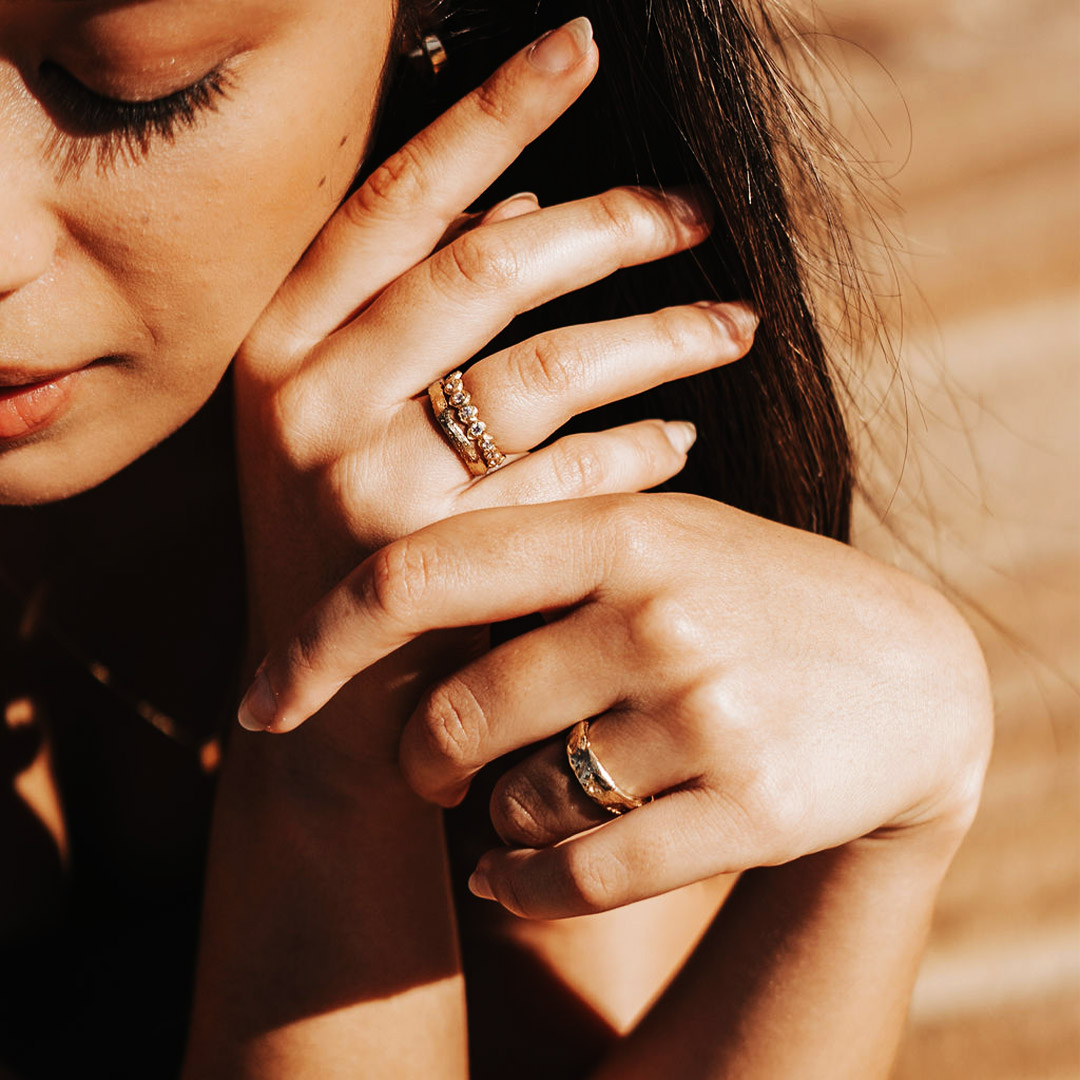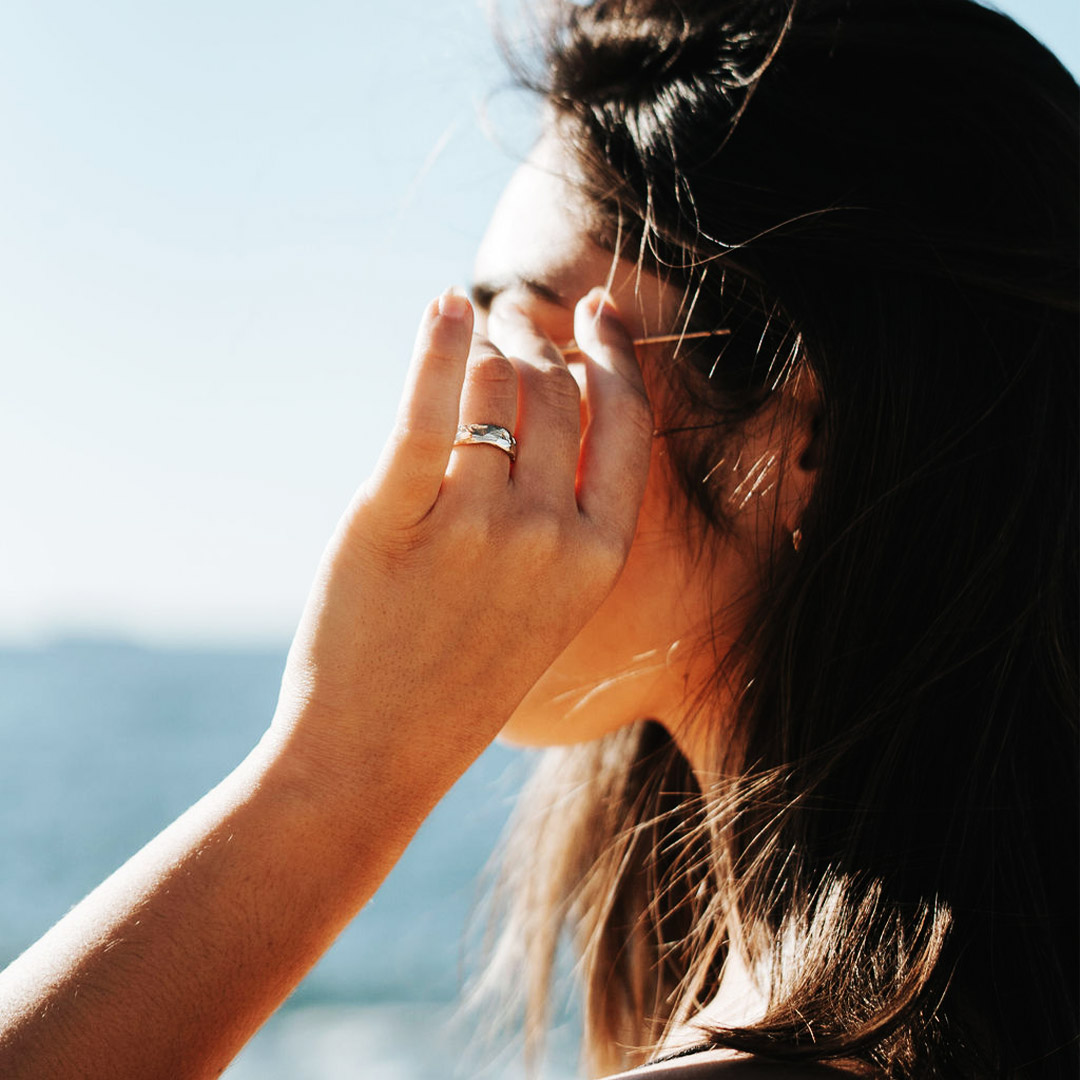 When I moved back to Australia I began selling at markets and I took my first 'official' jewellery classes. A while later, I took a trip to both India and Indonesia where I roamed the streets, seeking and knocking - praying that I would find people to teach me everything I needed to know.
It was there I discovered the 'why' behind Barefoot and Blonde. I realised that above gaining knowledge, there was a deep longing in my heart to create something that would connect women, grow community and contribute to something larger than myself.
Jewellery was the answer. It linked the joy I found in being creative, the love I had for connection and community, and a passion for business.
What did you do prior to becoming a jewellery maker?
I wore many hats! I worked in the event industry and in a few other creative roles in Australia and my native Canada. Most of the skills I learned were easily translated into my business.
I often refer back to those moments in my mind when I'm creating or wanting to explore something new in jewellery. Places like Lake Louise become reference points. People I've worked with in the past became namesakes for pieces.
What sets Barefoot and Blonde apart from other jewellery labels?
All of the hidden details are what set us apart - tiny inscriptions inside our ring bands, one-of-a-kind stones and layers of intention within each piece. Barefoot and Blonde is more than jewellery, it's a reflection of someone's story.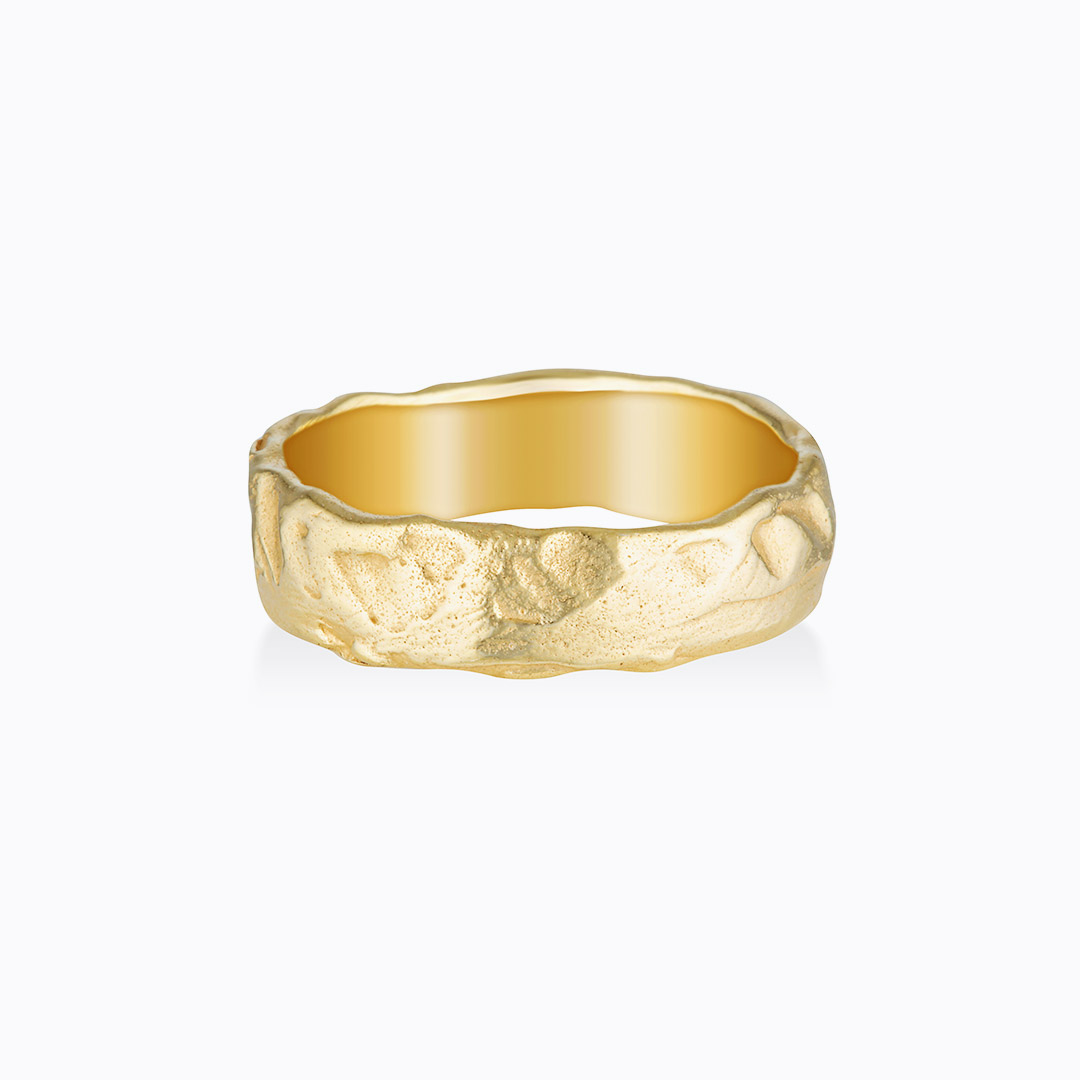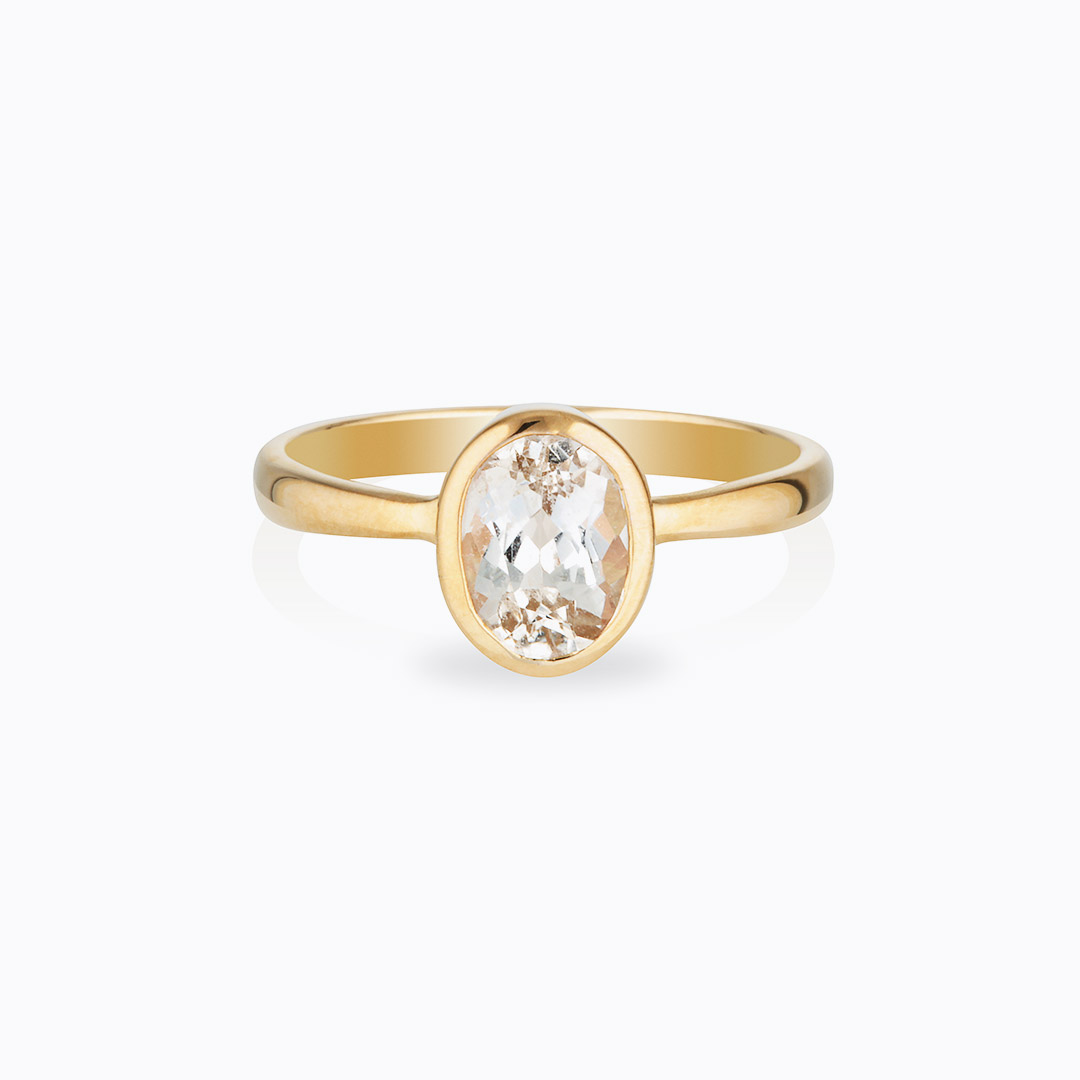 Where do you get your design inspiration?
Each new piece or collection is inspired by something different. It could be a stroll along the ocean, a mountain adventure, a thought of someone that I admire, or perhaps a specific word spoken into my life.
I often journal words, phrases or conversations I've had with people and then, when the time is right, it moulds into a concept.
I'm big on intention and creating with purpose so while it sometimes takes longer than I may have originally liked, I believe that grace can take you places while hustling can't.
How do you come up with a unique name for each new piece?
Each of our pieces are named after a specific memory, person or 'story' aligned to our faith.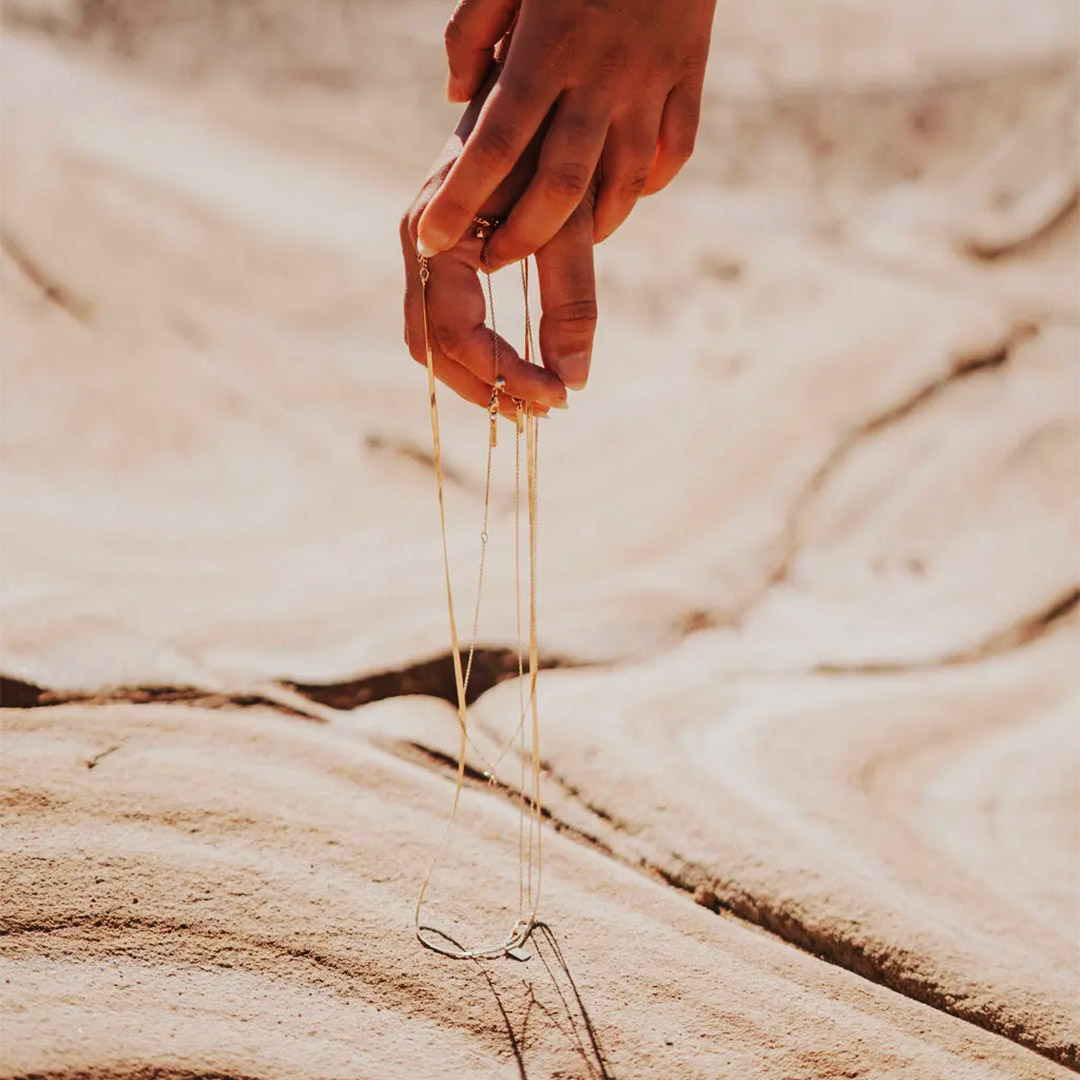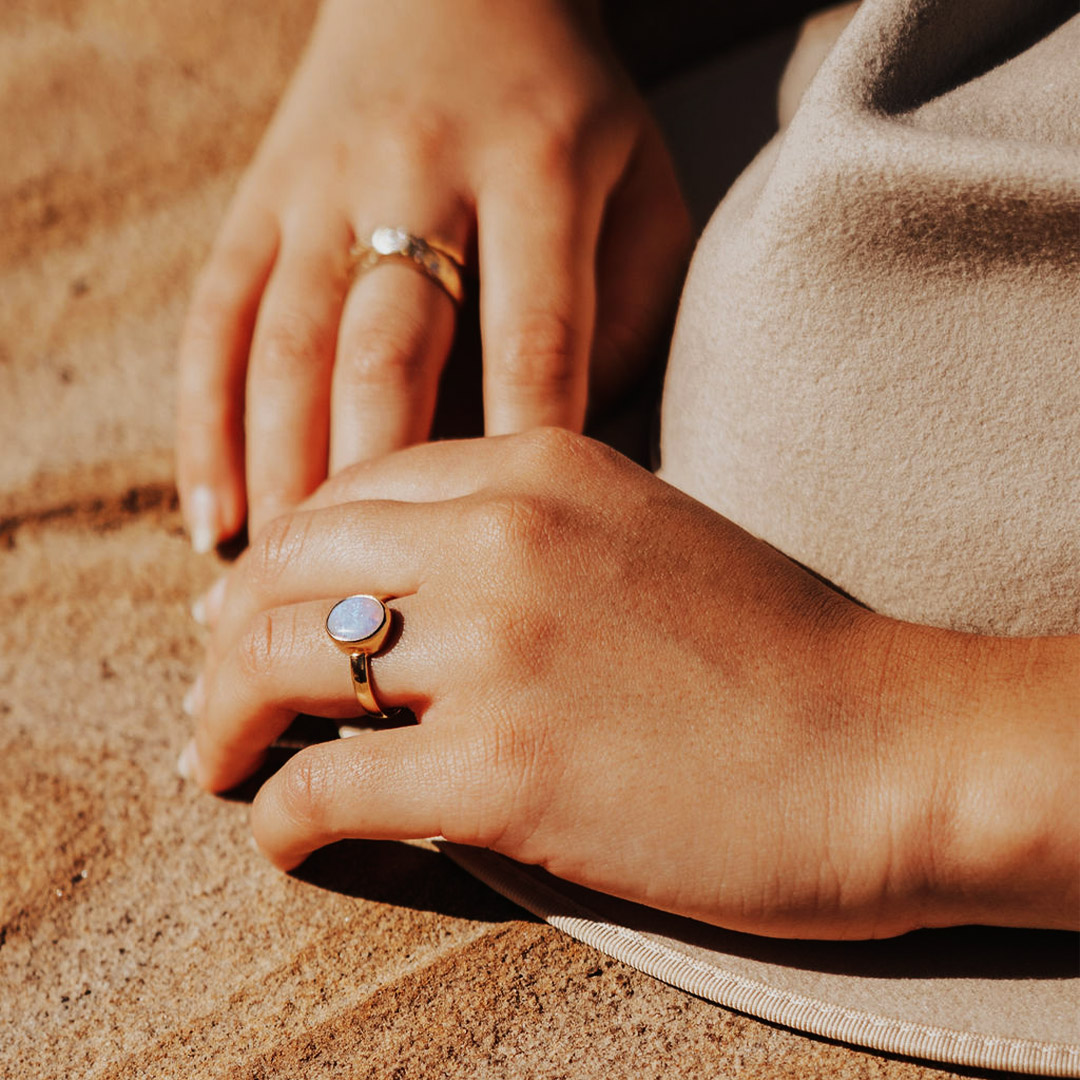 Our current collection is called Canvas and Clay (a song by an artist named Pat Barrett) and paints a picture of everyone as an individual, moulded and shaped by the master creator.
As a Christian, it's an ode to our lives being a canvas, ready to be formed, shaped and made into something wonderful.
When travelling, I am often reminded of places back home in Canada so some are named after old memories or adventures. A lot of our stone rings (bright, bold colours) get their namesake from my time spent living in Lake Louise - the beautiful place where this little label first took off.
Sometimes the pieces are named from people we just simply adore. Our CHLOE earring is a strong sturdy 'everyday essential' hoop and an ode to a classic, faithful friend of mine.
Our jewellery can also be named after specific 'words' we feel in our life, like Salt or Light or Behold - typically words that have created an impact or have been spoken over us.
What are your favourite small businesses out there? Ones you always go back to.
I am a big advocate for small business and thankfully, Australia has so many to support.
Some of my favourites are Will and Bear (I adore their products and being a lover of the outdoors, I am inspired by their commitment to the environment).
I love artists Tess Guinery (my favourite wordsmith) and Annie Everingham, water bottles by Frank Green (perfect for adventures) and Chai Addict (because it reminds me of the authentic flavours in India and our wonderful friends there).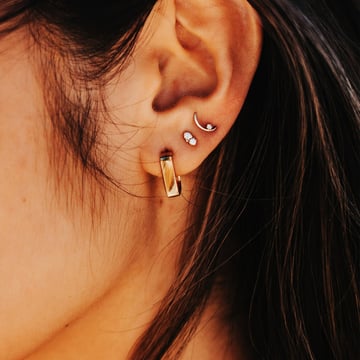 What does sustainability mean to you? How does that play out in your business?
Sustainability in business is no longer a 'nice to have' but a 'necessity.'
When sourcing our materials and packaging, we look for products that are FSC (Forest Stewardship Council) certified, recycled or comprised of post-consumer resources and in the gemstone world, ethically mined using traceable and transparent processes.
The world of fashion and accessories can be linked to a linear business model, but we are working hard to create a process that is circular which will allow us, over time, to develop a system that has the opportunity for products to be reused, recycled and regenerated.
Our jewellery is packaged in a recycled paper box and printed with botanical ink; then wrapped in honeycomb recycled paper bubble wrap and sent within a Hero compostable mailer.
When it comes to jewellery production, we currently partner with Australia's only RJC (Responsible Jewellery Council) certified member and are working diligently to roll this out across our brand in its entirety.
What advice would you give someone just starting their small business?
Remember your 'why'.
Starting a business is both challenging and emotional. It's easy to give up when the days are difficult or cloudy but remembering your 'why' will help you make effective decisions, stay motivated and create an impact in the industry you've been called into.
What are the key tools in your eCommerce toolkit that you use to sell successfully online?
Shopify is my number 1 tool. It's extremely user friendly, offers the most seamless integrations (including with Sendle!) and being able to operate directly from both my laptop and mobile means I can work on the go anywhere, anytime.
Of course having Sendle as a reliable shipping carrier has been so helpful. Being able to print order invoices and labels directly from the Sendle platform (and connected to my eCommerce store) is a quick, easy way to get packages to my customers.
Having two options for shipping (pick up and drop off) means there is increased flexibility in my work day and customers get notified throughout the whole process.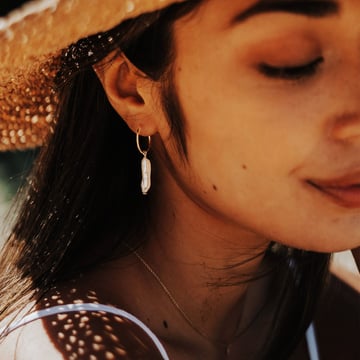 Are you hoping to keep growing or keep Barefoot and Blonde about the same size?
Our purpose is to bring community and connection to women all over the world through jewellery, so I'd love to see us expand. I believe that God has more in store for my business than I can possibly ask or imagine and I'm looking forward to the adventure ahead.
How did you find Sendle?
Through another business! Years ago, I ordered a Start-up Creative magazine and saw that they were using Sendle as their preferred shipping carrier.
It was the carbon neutral commitment that initially grabbed my attention and the stress-free user experience that has kept me a customer