November 1, 2019
Celebrating artists keeps House of Print passionate
by Jessica Sier
Some idle printing machines saw a smart small business emerge.
From organising events on Her Majesty the Queen's boats to starring in a Singaporean TV show, Luke has seen some things. But when it comes to helping artists, illustrators and small business get ahead, he's found his calling.
Small biz quiz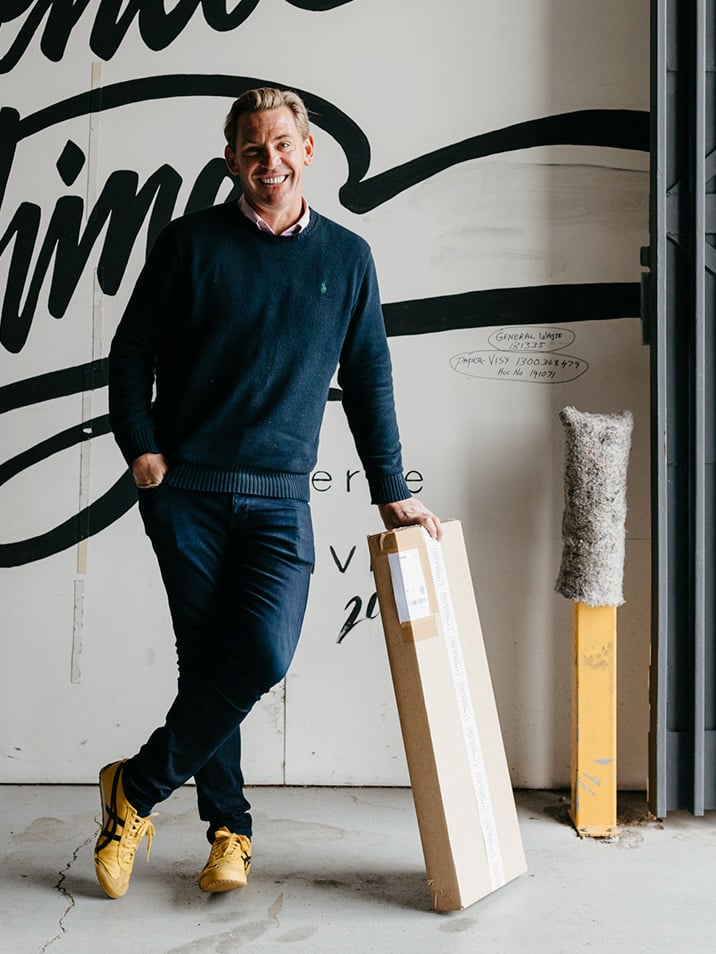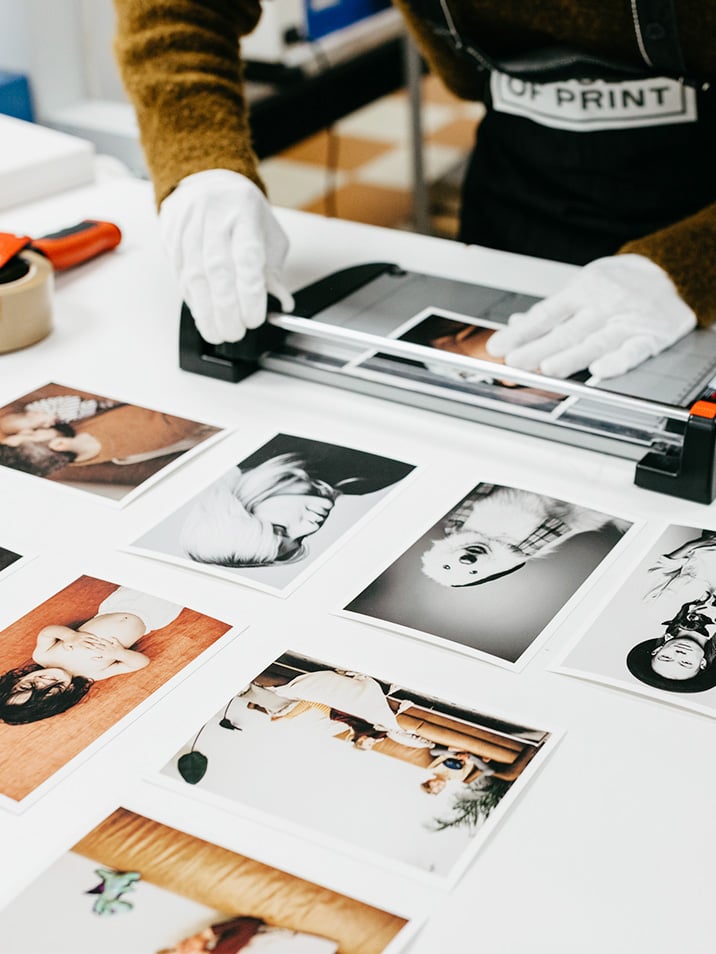 Name and Location
Luke from Abbotsford, Melbourne
What does your business do, in a nutshell?
We print photographs and illustrations.
How long have you been operating?
The House of Print brand has been running for two years, but the larger company has been running for five.
How did House of Print get started?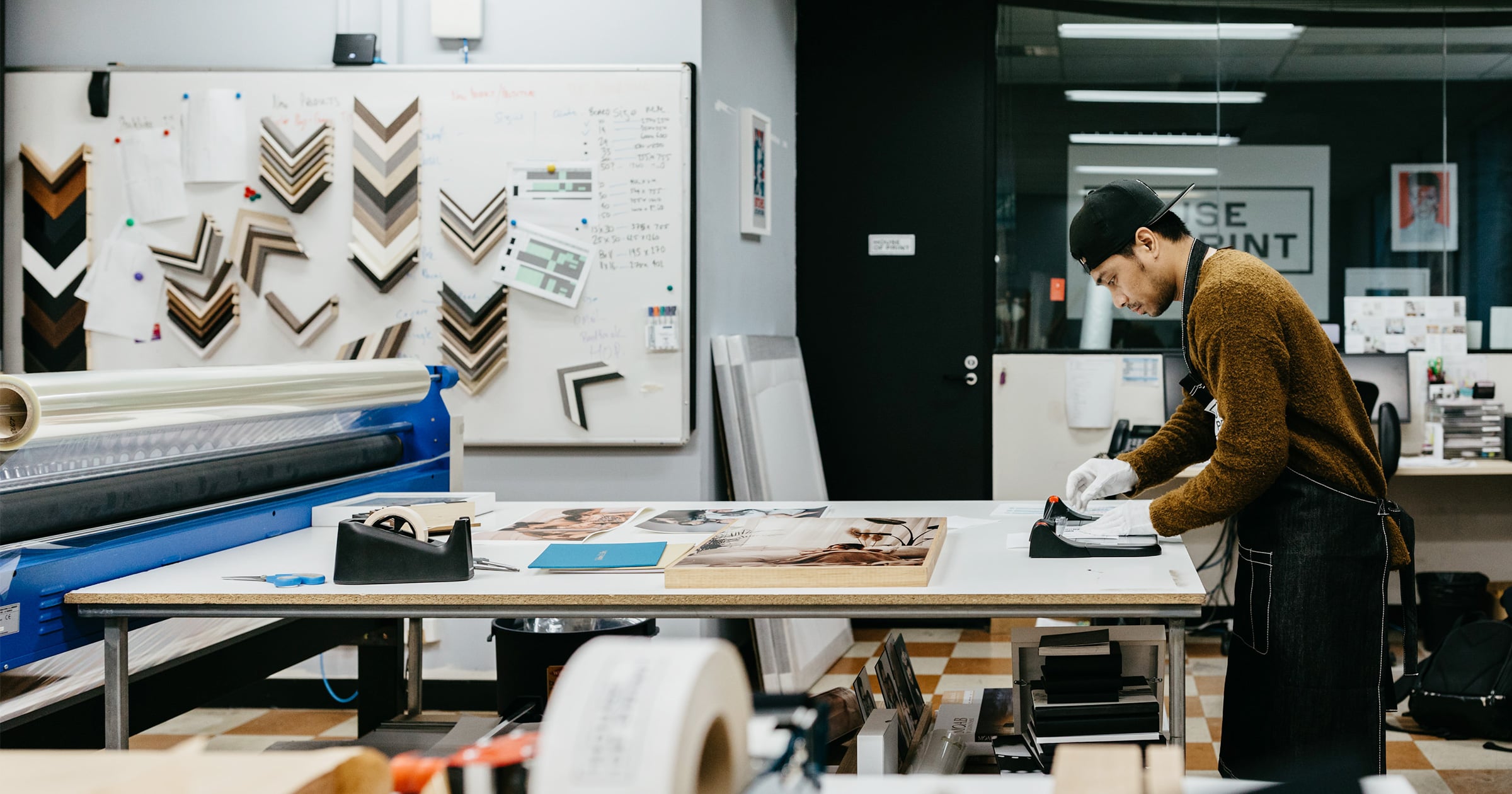 We had another photographic studio and production house, but we weren't using all the equipment to their full capacity. Imagine these amazing 12 colour printers sitting there idle for several hours of the day. There's nothing worse.
So we decided to start another business, aimed at edgier artists and illustrators who needed really high quality prints, and use up that excess capacity.
It's completely separate from the first business, in fact we pay them to use the machines, but it's efficient and it works well.
How did you spread the word?
I pounded the pavement, let me tell you. You've got to drum up interest and get out there and be excited about the business.
I was at launches, I was at events, I was at other print houses, getting amongst it, letting people know we existed.
And of course, there's a lag. After a few months, people go away and have a think about it, and you're almost at the end of your tether, and then voila! interest starts to come in and people are chatting.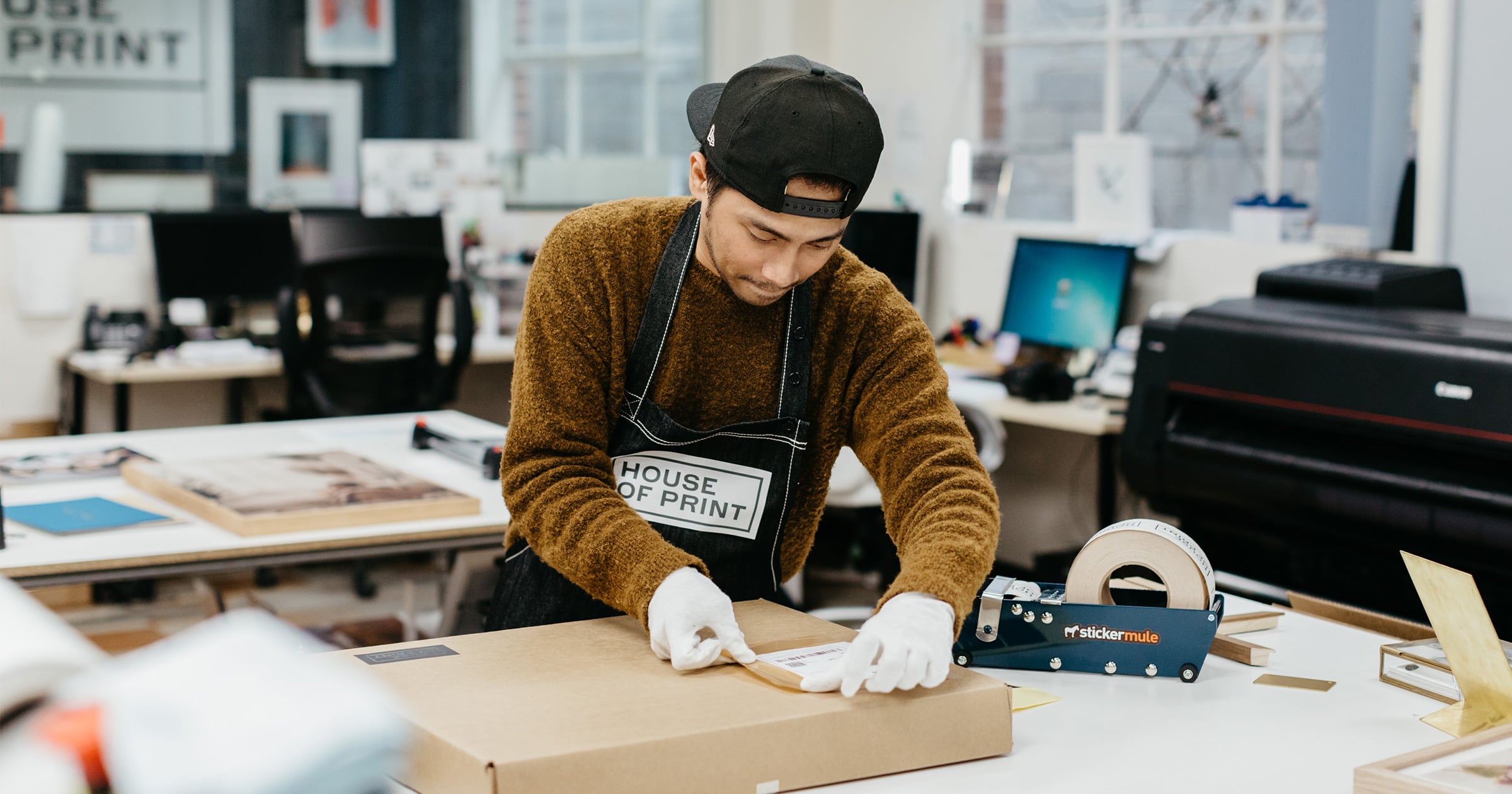 And before you know it, you've really got some momentum. Combined, the two businesses have 170 staff all around the country, but House of Print itself now has five!
How did you get into the printing business?
I have had such a winding path.
I started out as a casino croupier. I worked in a ski chalet. I was in a TV show in Singapore for about three years. Then I did event coordination for Her Majesty the Queen on her boats.
You're kidding.
Oh no. I met Maggie several times on one of her boats.
Margaret Thatcher?
Oh yes. The Baroness.
And then I came back to Australia, was a bit lost, but I'd always had a passion for photography and put myself back into study for digital imagery and here I am.
House of Print looks to have grown quite fast, what have you learned?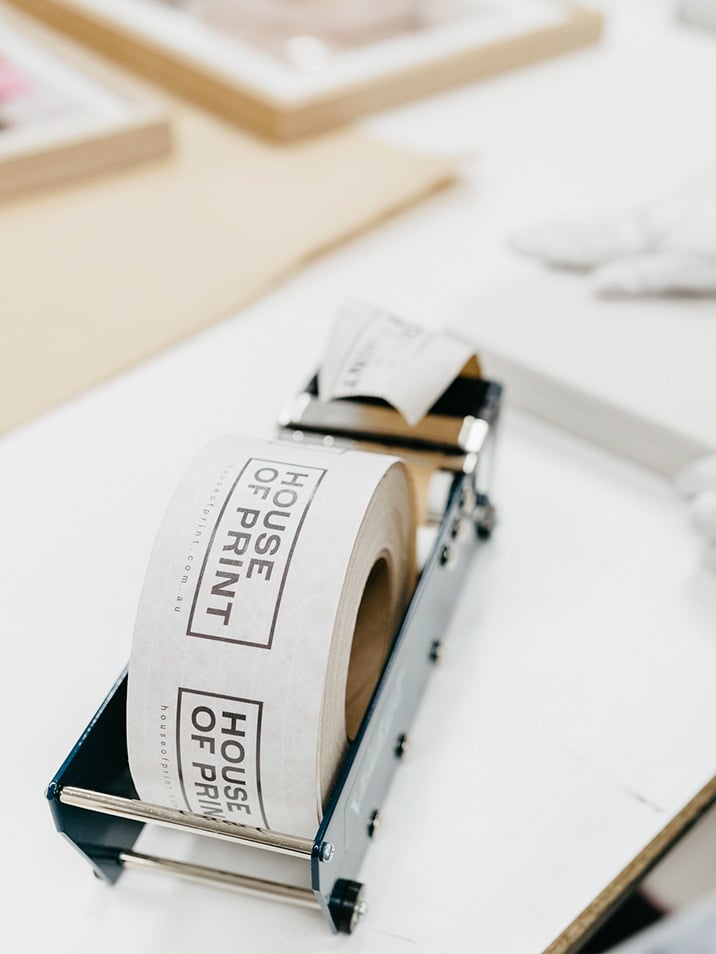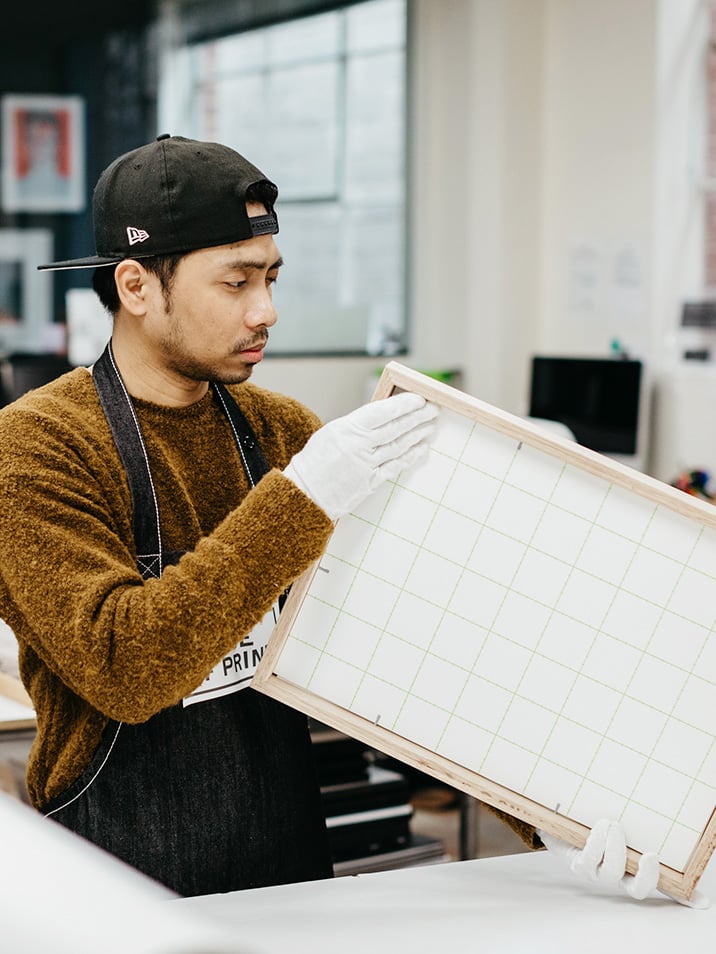 Always keep an eye on cash flow.
If you're quoting a job, make sure you can really do it for that price. If you get that wrong that will really bring you down.
If you're overreaching in infancy, that can be really damaging. Just be smart with decisions, cash and staff.
And set up your partnerships well. We partner with Sendle and you guys look after us. That trust is key.
Who are the House of Print customers?
Urban street artists and illustrators mostly. We do limited street runs and fulfillment and dropshipping for artists.
We are targeting small business. Mostly because we love them. Anybody who is out there making art for art's sake is worth celebrating.
What's so attractive about small business?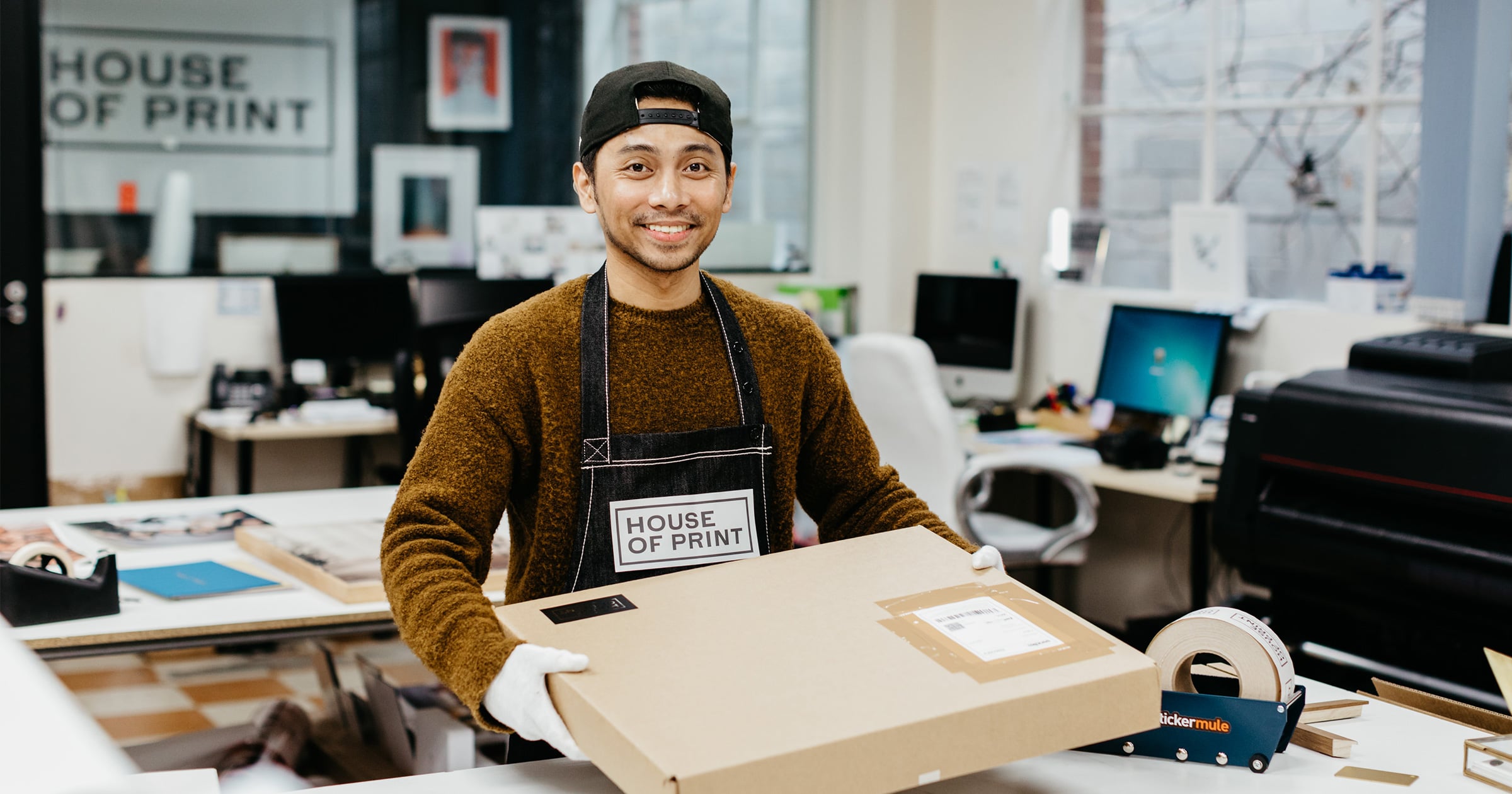 Small business is about passion, about ownership, about identity. People who are running their own lifestyle and doing what their dream is, they are the ones contributing to a healthy society.
We're all here to have a good time, make some money and live our lives. Let's support each other.
Did you follow your original business plan or has it evolved?
Well, we had a goal and a vision. So we knew where we were trying to get to, but you need to be agile and make educated decisions.
It took about twelve months for House of Print to break even financially, and we've had to stay flexible, and be okay if something doesn't work out.
How do you stay up to date on what's happening in the industry?
I fully immerse myself in it, to be honest. I watch webinars, I read research, I go to so many events. I really do make learning about digital design and printing my lifestyle, and it's really fun.
What are the biggest challenges you guys come up against?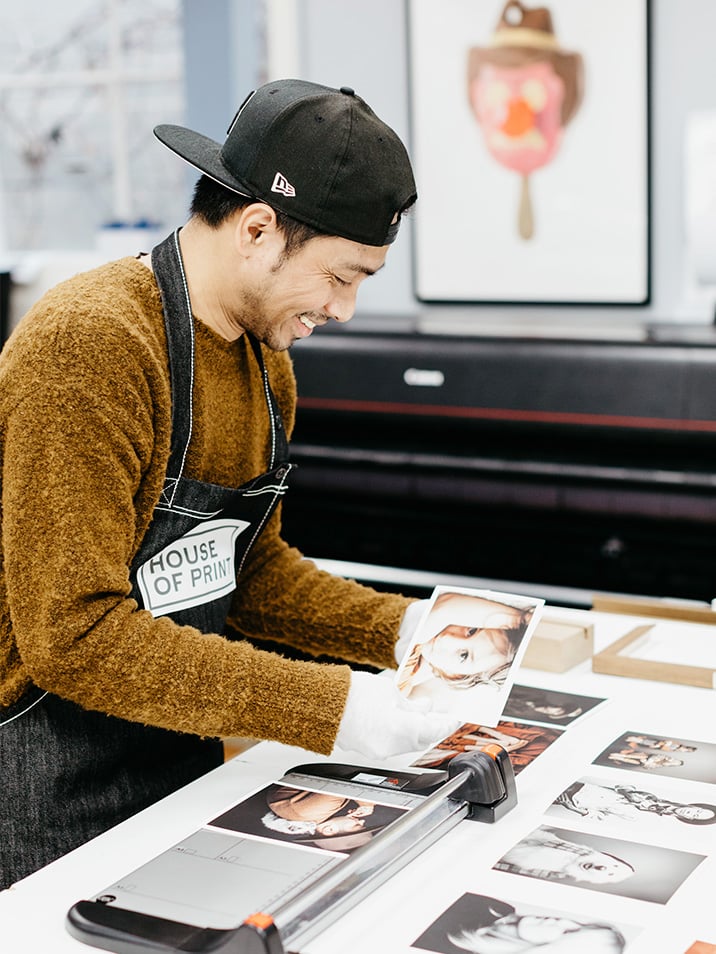 We are always on the hunt for real people. You want to walk into a place and know that supplier or that person is real, someone you can trust. Because that's how we are - no bullshit, someone you can trust.
To find a supplier who is passionate about what they do is super important. Because that's half the relationship, they'll do a great job because they want to. Not just because they want our business.
What advice do you have for people just starting their own small business?
Apart from jumping in fully, I would say maintain yourself and your equipment. And your body is your equipment, so look after yourself and your people.
We partner with Sendle and you guys look after us. We feel like we can call you up and negotiate. Trust in partnerships is critical for small business.
Sendle your parcels